All The Made In USA Vegan Brands
Veganism is growing in popularity in the United States and worldwide, whether for health, environmental, or ethical grounds. With a burgeoning vegan population in the USA, there is a greater need for high-quality plant-based goods that deliver nutrition and flavor. That said, what are the vegan brands available in the United States today?
Companies such as Beyond Meat and Tattooed Chef command multi-billion dollar vegan companies that are based in the USA. Furthermore, reputable vegan brands such as Follow Your Heart, Primal Kitchen, Hippeas, EAT JUST Inc, and Silk are just a few of the numerous made in USA vegan Brands.
Veganism has increased in popularity in the United States, from obscurity to being a staple of the American diet. Over a 15-year span, the number of Americans who have switched to a plant-based diet has increased from 290,000 to 9.7 million. As a result of those figures rising, let's take a look at what U.S. vegan brands have to offer.
22 USA Vegan Brands And What They Offer
I've always understood that veganism is the way of the future, but I had no idea how huge or how fast it would become. Fast-food companies will provide massively profitable vegan choices in 2021. In addition, some of Hollywood's biggest and brightest stars publicly abandon meat in favor of a plant-based diet.
Even meat producers such as Tyson and Smithfield have made the switch to the plant side. But nowhere is this incredible surge in veganism more visible than on supermarket aisles and online stores. So, starting with Amy's Kitchen, the following are 22 vegan brands, and their products are proudly produced in the United States.
Amy's Kitchen
Amy's Kitchen is a privately held, family-owned American company situated in Petaluma, California, producing organic and non-GMO convenience and frozen foods. Andy and Rachel Berliner founded the company in 1987, and it has been incorporated since 1988.
The company has more than 250 organic goods in 27 categories as of 2017, including burritos, bowls, pizza, wraps, soup, chili, and candy. In addition, Amy's Kitchen only offers a variety of vegetarian and vegan dishes.
Beyond Meat
Ethan Brown created Beyond Meat, a plant-based meat substitute company located in Los Angeles, in 2009. In 2012, the company's first items were released in the United States. In the beef, pork, and poultry sectors, the firm provides plant-based alternatives.
Beyond meat is manufactured with essential plant-based components free of GMOs, synthetically generated chemicals, antibiotics, and hormones. As a result, Beyond Meat goods have higher or equivalent protein levels than those found in animal-based products but without cholesterol, antibiotics, or hormones.
Ben & Jerry's
Ben & Jerry's Homemade Holdings Inc., business as Ben & Jerry's, is ice cream, frozen yogurt, and sorbet manufacturer based in the United States. It was founded in Burlington, Vermont, in 1978.
Ben & Jerry's Non-Dairy flavors have been verified as 100% vegan. They are delighted and eager to show their newest works to their admirers. Non-Dairy Chunky Monkey, Chocolate Fudge Brownie, Coffee Caramel Fudge, or P.B. & Cookies are all delicious!
Boca Burgers
Kraft Heinz's Boca Burger is a vegetarian burger made in Chicago, Illinois. Like all of Boca Foods' products, Boca Burgers are a meat substitute. BOCA vegetarian and vegan burgers are the perfect addition to any plant-based meal.
They have you covered whether you're grilling a burger, making a sandwich, or topping a salad. Veggie crumbles, vegan patties, falafel bites, and vegan burger alternatives are among their vegan offerings.
Coconut Bliss
Coconut Bliss, which is privately owned and operated in Eugene, Oregon, has been in business since February 2005. In 2016, 2017, 2018, 2019, and 2020, Coconut Bliss won the Women's Choice Award for America's Most Recommended Dairy-Free Frozen Dessert.
With its new "Everyday Bliss" line of organic coconut-based pints in Caramel Macchiato, Salty Peanut Butter Chip, Salted Caramel Chocolate Chip, and Vanilla Brownie Swirl flavors, the firm hopes to make vegan ice cream more accessible.
Danone North America
Danone North America, situated in Broomfield, Colorado, manufactures, promotes, distributes, and sells branded plant-based meals and drinks, coffee creamers, premium dairy products, and organic vegetables throughout North America and Europe.
Danone's strategic drive into plant-based food and beverages, which included the acquisition of WhiteWave in 2017, comes at the perfect time to address customer demands for healthier and more sustainable options.
Dr. Prager's
The bulk of their delectable and handy frozen foods are both plant-based and Vegan Certified! They are passionate about the ingredients they use in their goods, and their Sensible Meals Philosophy means they create foods that are simple, delicious, and nutritious.
Dr. Praeger's Pure Plant Protein range includes Chick'n Tenders in three great flavors: classic, buffalo, and BBQ, as well as Veggie Burgers, Meatless Sausage, and Veggie Nuggets. These frozen vegan, soy, and gluten-free foods are substantial in protein and include up to seven vegetables!
EAT JUST Inc
Eat Just is a privately held corporation based in San Francisco, California. It creates and sells plant-based alternatives to egg products that are traditionally manufactured. Josh Tetrick and Josh Balk started Eat Just in 2011.
JUST bills itself as a 100% vegan company, and the results of the testing results, Mung bean, the main component in their JUST Egg, has been in the food chain for thousands of years and has been successfully digested by humans other animals.
JUST also made a variety of sauces, cookies, cookie dough, and a vegan egg product called JUST EGG. The company's name has recently been changed to EAT JUST. Their product ranges are all vegan. JUST has moved its attention to manufacturing egg replacement goods as of 2021.
Eden Foods Inc
Eden Foods, Inc. is a Clinton, Michigan-based organic food manufacturer. Edensoy organic soy milk and Edensoy organic Japanese snacks and sauces are the company's most well-known products. Many of Eden Food's products are vegan, including vegan milk and flavored milk, vegan chilis, curries, stews, and casseroles.
Follow Your Heart
The Follow Your Heart brand, which is now also owned by Danone, began in 1970 as a restaurant in Canoga Park, California, and has since grown into a leading vegan and vegetarian food brand. Vegan cheeses, salad dressings, and VeganEgg are now among the company's vegan food products.
I love my sauces, and I found that follow your heart has made among some of the best vegan ranch dressings and other flavorings that America has seen today!
Hippeas
Green Park Brands' Hippeas, based in Los Angeles, is a new food innovation firm in the fast-developing Health and Nutrition market. Hippeas' parent company, Green Park Holdings, was created in 2015 to develop multichannel food and beverage brands.
Hippeas product is vegan-based snacks that rival "cheese puffs." Every puff is free of gluten, dairy, and other common allergies. They also include a small amount of fiber and protein, which is more than most crunchy snacks!
Impossible Foods
Impossible Foods Inc. is established in Redwood City, California, creating plant-based meat alternatives. The declared goal of the firm is to provide people with the flavor and nutritional benefits of meat while avoiding the adverse health and environmental consequences connected with animal products.
After years of research and progress, the company's hallmark product, the Impossible Burger, was released in July 2016. In the summer of 2019, Burger King began selling Impossible Whoppers around the country as part of a collaboration.
In recent years, the business began testing a plant-based sausage product on pizzas offered by Little Caesar's restaurants.
La Loma Foods
In Nashville, North Carolina, La Loma Foods is formerly known as Loma Linda Food Company and Loma Linda Foods. With goods currently marketed as Loma Linda and Loma, it is a former vegetarian and vegan food manufacturing company.
Greek and Thai bowls, bolognaise, taco fillings, curries, and more are among their vegan products.
Miyoko's Creamery
Miyoko's Creamery, originally Miyoko's Kitchen, is an American food company situated in Sonoma, California, specializing in dairy-free goods such as butter and a range of cheeses made with traditional cheesemaking cultures and techniques, mainly from cashews, oats, and chickpea flour.
Morningstar Farms
Morningstar Farms is a vegan and vegetarian food business of the Kellogg Company. Many of their goods are meat-free alternatives to regular meat items. Kellogg's stated in 2021 that it would spend $43 million to expand its Morningstar Farms manufacturing factory in Zanesville, Ohio.
Morningstar Farms vegan products include Chik'n Strips, burger patties, pulled pork alternatives, and many more.
Edward & Sons
Edward & Sons Trading Co, located in Carpinteria, California, launched the Native Forest line in 1999, comprising natural and organic fruits, veggies, and organic coconut milk packaged in cans or glass jars for easy storage and long life.
Edward & Sons also own other major vegan brands such as The Wizards and Let's Do Organic. Their vegan products include jackfruit pieces for meatless alternatives, powdered milk, cream, ice-cream cones, pasta, flour, bread crumbs, and more.
Perfect Day
Perfect Day, Inc. is a food tech company located in Berkeley, California. It has discovered methods for producing dairy proteins such as casein and whey by fermenting microbiota, mainly fungus in bioreactors, rather than extracting them from animals.
Without the use of animals, Perfect Day is rethinking dairy protein. Their vegan, lactose-free, cholesterol-free, hormone-free whey protein has the same nutritional profile and culinary utility as whey protein from cow's milk. In addition, it has a lower environmental impact than traditional whey protein isolate.
Their vegan products include ice cream, cream cheese, vegan protein powder, and other desserts.
Primal Kitchen
Primal Kitchen, based in Oxnard, California, uses vegan-friendly ingredients such as avocado oil, apple cider vinegar, and oregano oil in their paleo-friendly goods.
In addition, the goods are dairy-free, sugar-free, and free of artificial flavors, colors, dyes, and chemical preservatives. Primal Kitchen's main vegan items include a large selection of sauces.
Sabra Dipping Company, LLC is a Middle Eastern-style and other culinary items manufacturer established in the United States, including hummus and guacamole. PepsiCo and the Strauss Group jointly control it.
All Sabra products are kosher, vegetarian, and vegan, and they're sold in the United States and Canada. Although in 2016, the firm had a 60% market share in hummus sales in the United States, sales in 2017 had reached up to $1 billion.
The Sabra company specializes in vegan hummus and guacamole dips and vegan crackers and toast snacks.
So Delicious
So Delicious Dairy-Free, situated in Eugene, Oregon, has provided consumers with the broadest range of deliciously dairy-free foods and beverages since 1987. Their vegan products include dairy-free coconut milk yogurt, flavored oatmeal creamers, vegan ice cream, vegan cheese, milk, and other desserts.
Silk
Danone bought WhiteWave Foods (the former owner of Silk) in 2016 and now owns Silk, an American brand of dairy-alternative yogurt and milk that is one of America's top-selling vegan brands.
Some vegan products are made by Silk include soy milk, soy yogurt, almond milk, almond yogurt, cashew milk, coconut milk, oat milk, and other dairy-alternative products.
Turtle Island Foods
Turtle Island Foods, located in Hood River, Oregon, was started in 1980 in Forest Grove, Oregon, and makes Tofurky, a famous vegetarian and vegan alternative to turkey and other meatless goods.
Tofurky vegan products include roasts, deli slices, sausages, "jurky," "giblet gravy," burgers patties, and tempeh.
Everything About Made-In-USA Vegan Brands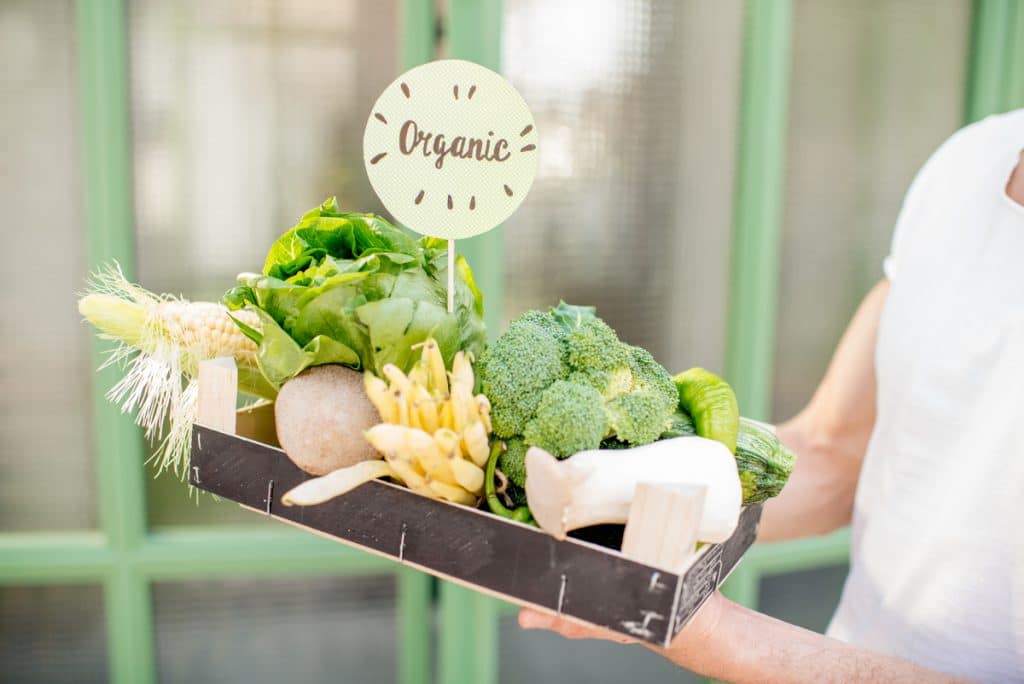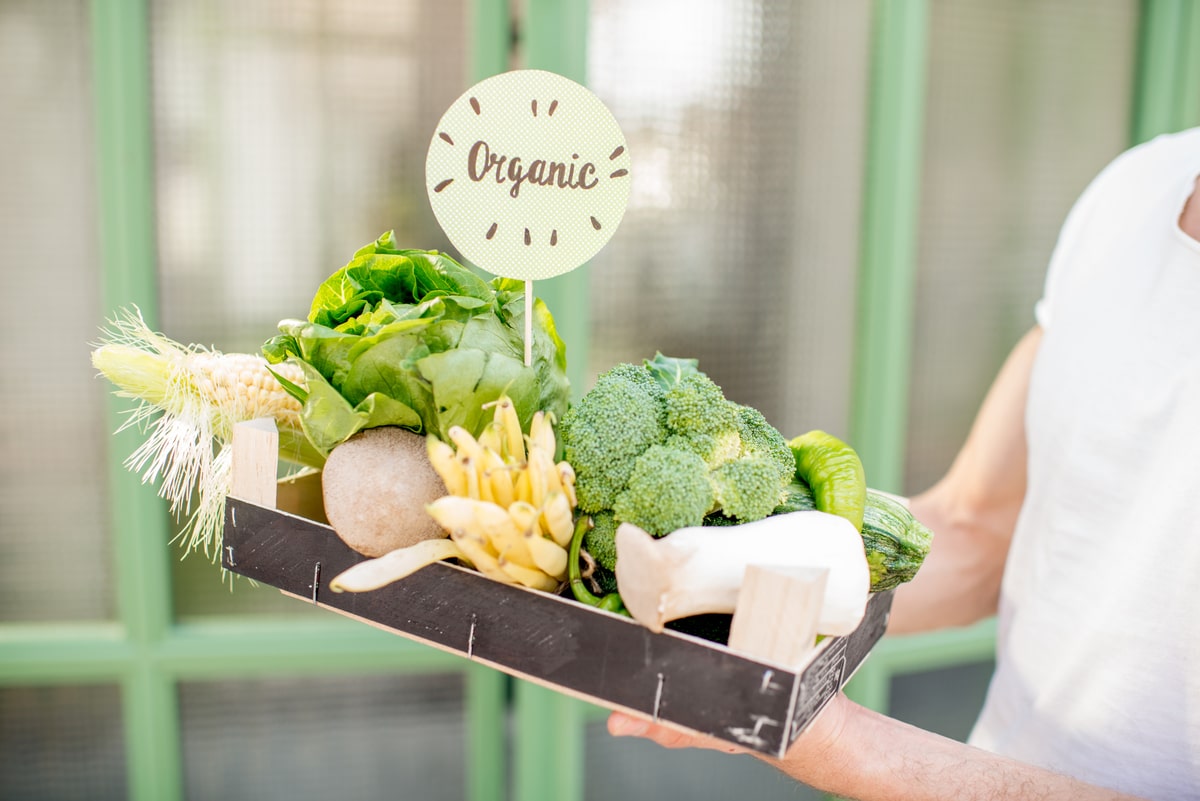 Whether you're looking for oat milk and Ben & Jerry's or a pint of soy milk and Tofurky at the grocery store, vegan products at grocery stores across the nation have never been more accessible, and the records are forever climbing.
With so many existing vegan brands in the U.S. and new brands spouting and spreading their earthy goodness, the grass is getting greener as the future unfolds to a better tomorrow.
---
Recent Recipes