If you're looking for a source of healthy fats, vitamins, and fiber, then nuts are a great option. Even when on a low-FODMAP diet, you can find a range of nuts that suit your needs. One related thing to consider is that nuts have high amounts of insoluble fiber, which can trigger IBS symptoms in some people. If you don't have this problem, you can add peanuts to your menu.
When on a low-FODMAP diet, peanuts can usually be eaten in moderation. These cheap, nutritious legumes are not true tree nuts, and for most people, are suitably low- FODMAP. Due to high fat and calorie content, peanuts are best eaten in small amounts. A suggested serving size is 32 peanuts or 1 Oz.
Some nuts are not great options and are best avoided, but if you love peanuts, you're in luck, as, generally speaking, peanuts are one of the better options for a low-FODMAP diet. As they are one of the more economical nuts available, this is great if you need to stick to a budget. If you're new to a low-FODMAP diet, you may want to check out our huge resource on low-FODMAP foods.
Are Peanuts Low FODMAP?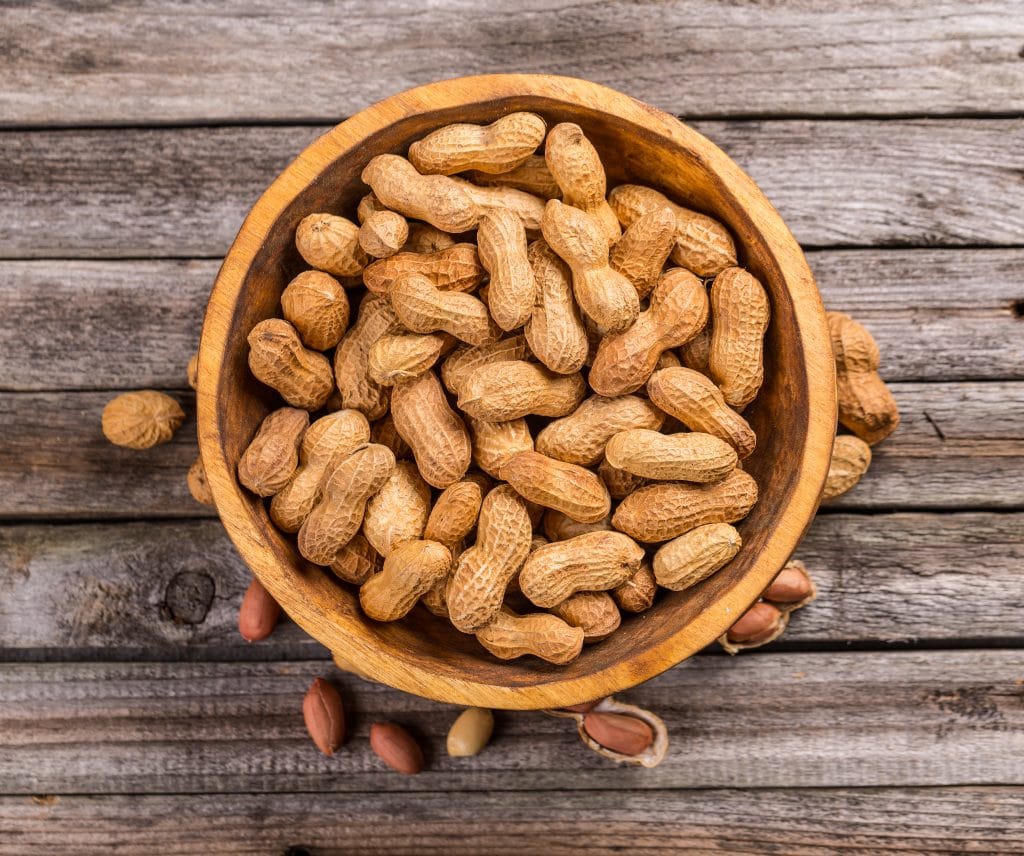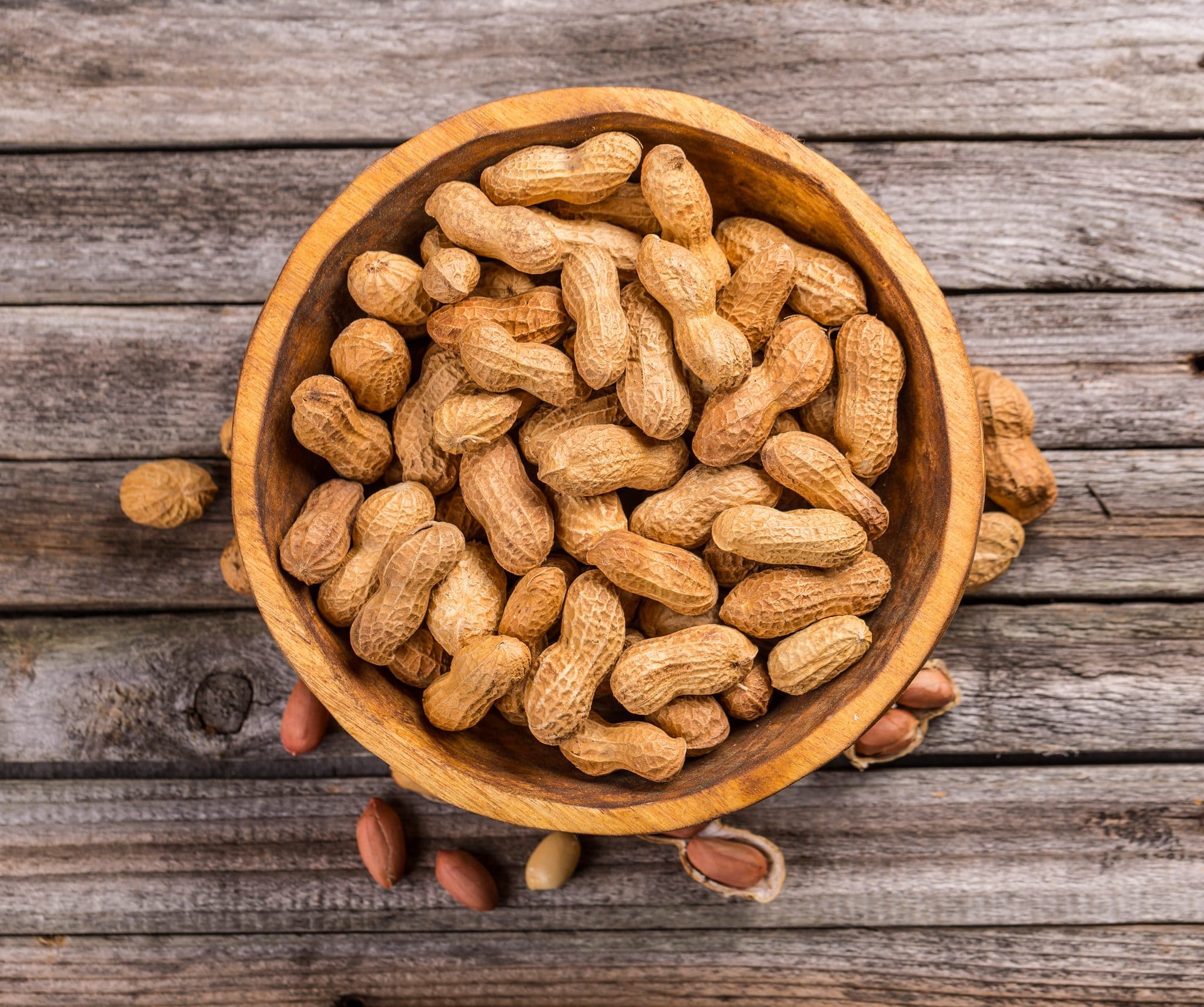 Not all nuts are suitable to eat while keeping to a low-FODMAP diet, but several of these great energy boosters can be safely consumed, and peanuts are one. If you keep nut portions small and are not one of those whose IBS is triggered by insoluble fiber, you can consume nuts such as Brazil nuts, chestnuts, peanuts, walnuts, pecans, macadamia nuts, and pine nuts.
If you are careful in your choices and first test to see if you can tolerate peanuts, you should be able to eat a 1 Oz serving size, which translates to 32 peanuts.
Peanuts are not tree nuts and grow underground, which gives them one of their common names of groundnut. Also known as goobers and pindars, these nuts are the edible seed of a legume, which makes it part of the pea or bean family. Whole peanuts are often consumed as an energy-rich snack and are eaten raw or dry roasted.
In places like India, China, West Africa, and the southern parts of the United States, boiled peanuts are a popular snack choice. These are made from 'green' or immature unshelled peanuts, which are boiled in salted water until soft.
Since boiling is a process that removes some FODMAPS, you may find you can better tolerate boiled peanuts than dry-roasted options.
Is Peanut Butter Low FODMAP?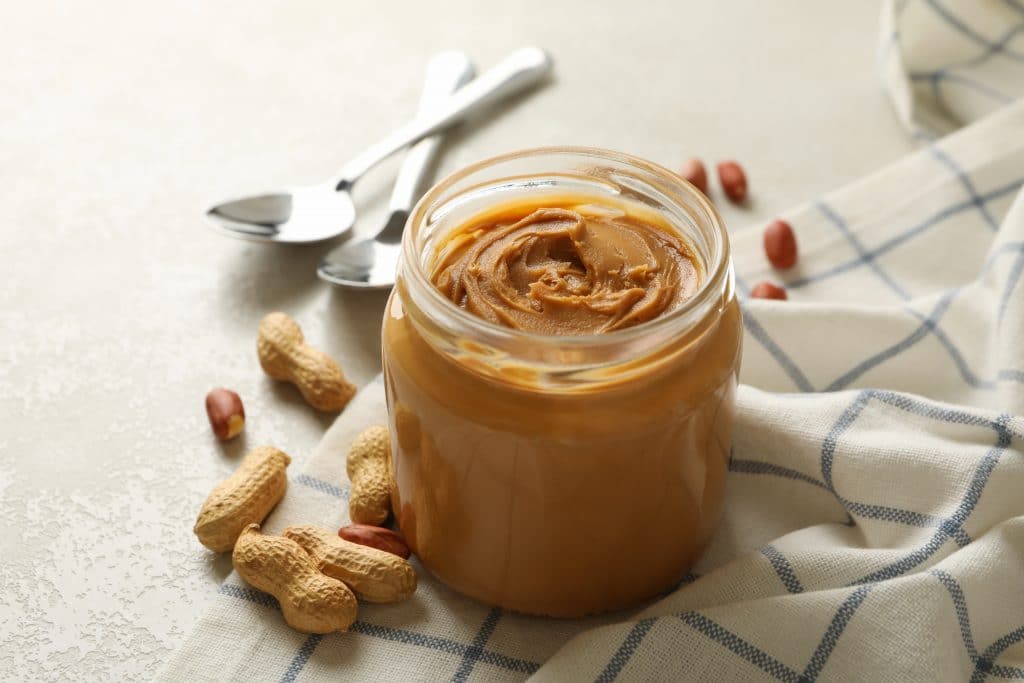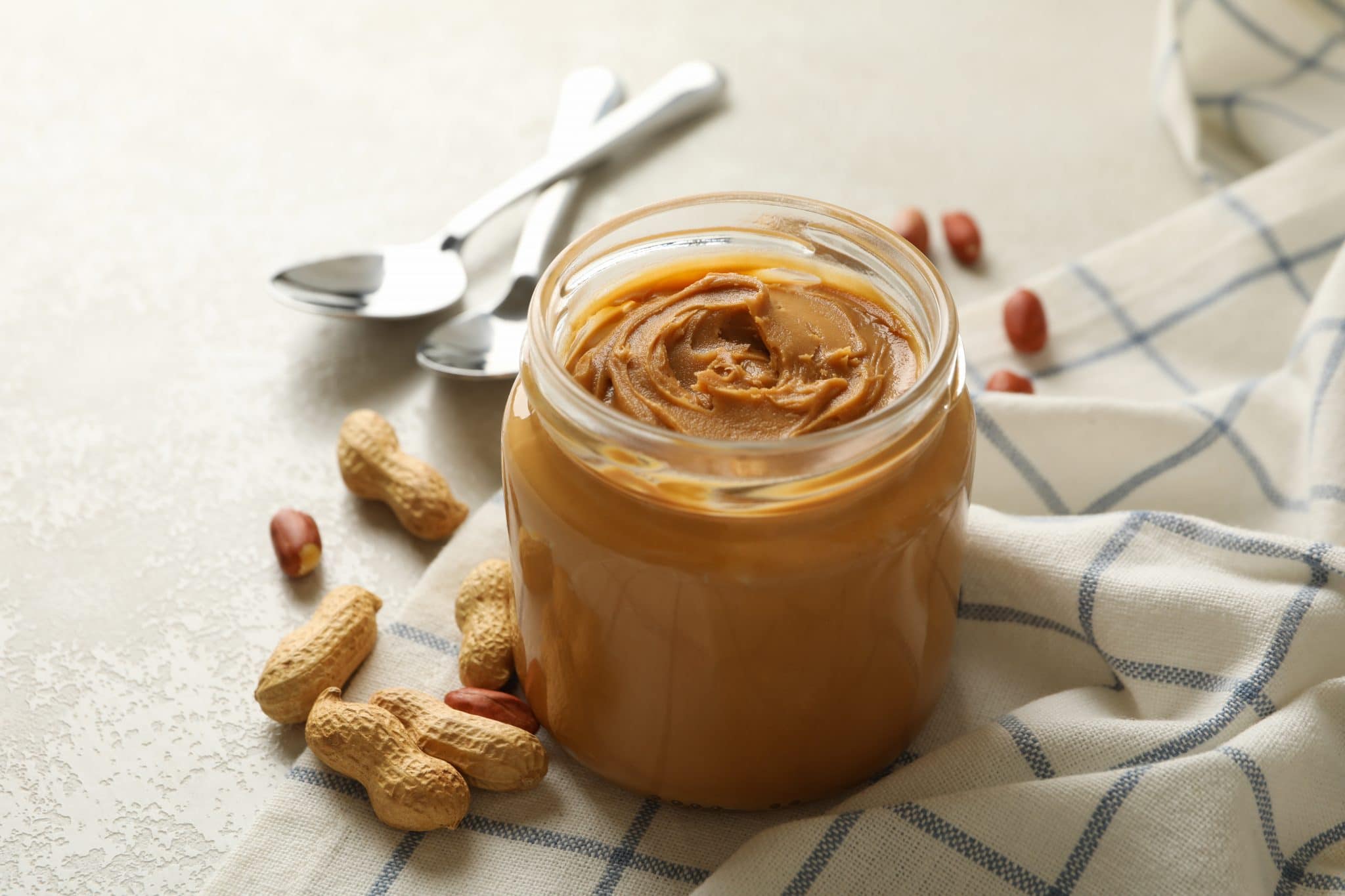 Since peanuts are low FODMAP, you may be wondering if the same goes for peanut butter, especially if you've been craving a peanut butter and jelly sandwich! The answer is that it depends. Not all commercial varieties of peanut butter are made the same way, and some may have added ingredients that trigger IBS symptoms.
The best option for safe peanut butter is choosing one with no added ingredients and is made only from peanuts. Dry roasted peanuts are ground down to form a buttery paste. Many commercial peanut butters will have added salts, sugars, and oils to make the butter more economical, sweeter, and shelf-stable. It's these other ingredients you have to look out for.
Some sugars contain FODMAPS that will trigger IBS symptoms. The three most likely to be added to peanut butter are those you should avoid. They are high fructose corn syrup, golden syrup, and agave syrup. Also, avoid nut butter containing molasses, though small amounts may be tolerable.
If you buy unsweetened peanut butter that contains only peanuts, salt, and some stabilizing oil, you should be able to eat it without issues. The recommended amount for a low-FODMAP diet is no more than 2 Tbsp peanut butter or about 1.1 Oz.
If you have IBS triggered by oils and fats, you may find that peanuts and peanut butter are unsuitable, even though they are low-FODMAP foods.
Is Peanut Oil low FODMAP?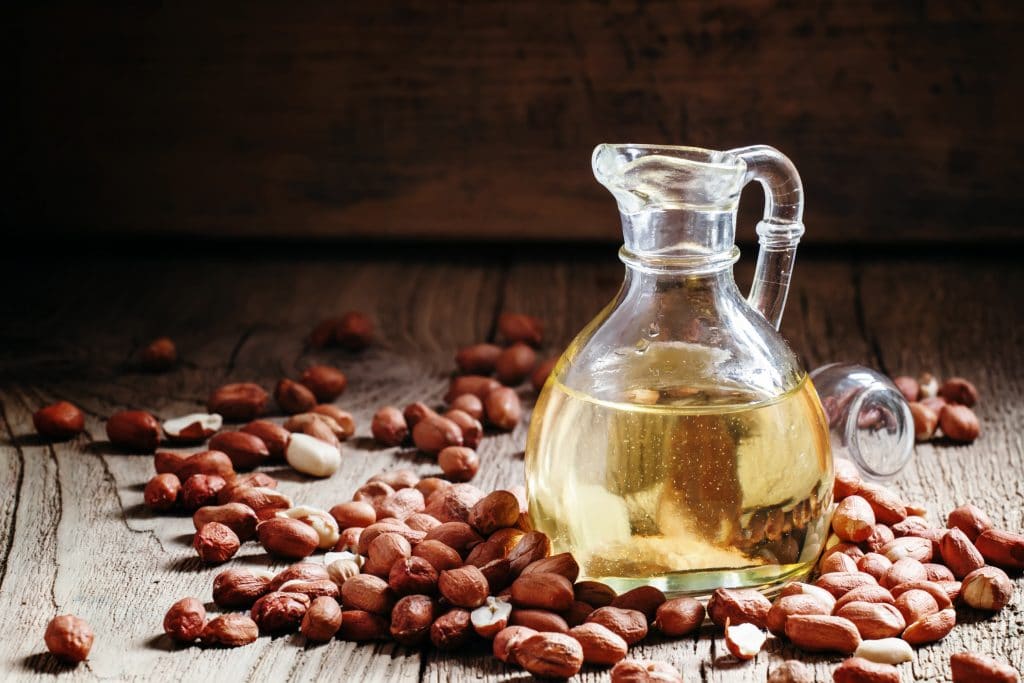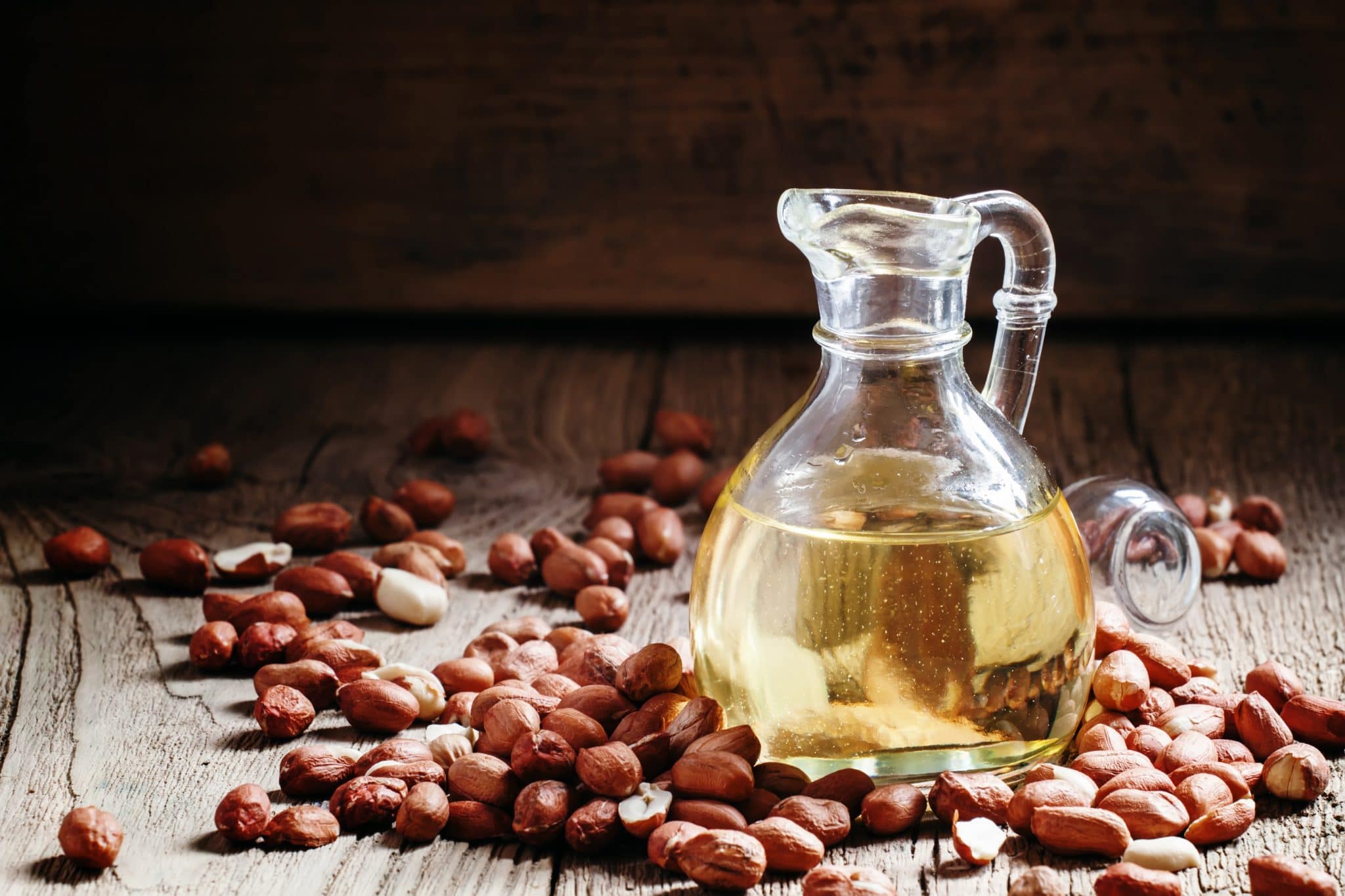 Due to its mild flavor and high smoke point, peanut oil is a popular cooking oil, especially in stir-fries. It is a highly monounsaturated oil and is less likely to become rancid than many other oils.
Oils, in general, do not contain FODMAPS and are allowed on a low-FODMAP diet, and peanut oil is no exception. However, as I've pointed out, there is a high overlap between people intolerant to high-FODMAP foods and those who suffer from other IBS symptoms. If oil triggers stomach pain and inflammation, then even peanut oil should be avoided.
Is Peanut Flour Low FODMAP?
When looking for low-FODMAP and gluten-free flours, peanut flour is one option that comes up. Peanut flour should not trigger any symptoms when consumed in regular, moderate portions. However, always be careful when trialing new recipes and start with small quantities to check.
Peanut flour is usually used in combination with other low-FODMAP flours to produce a baking substitute and is rarely used on its own. As such, it is difficult to suggest a recommended serving size.
However, almond is another popular nut used for flour, which becomes higher FODMAP with larger serving sizes. Perhaps you will find it is better to err on the side of caution with peanut flour and use it sparingly. One recommendation is to subdivide the serving sizes by four and consume no more than that at a time.
So, Is Peanut Protein Low-Fodmap?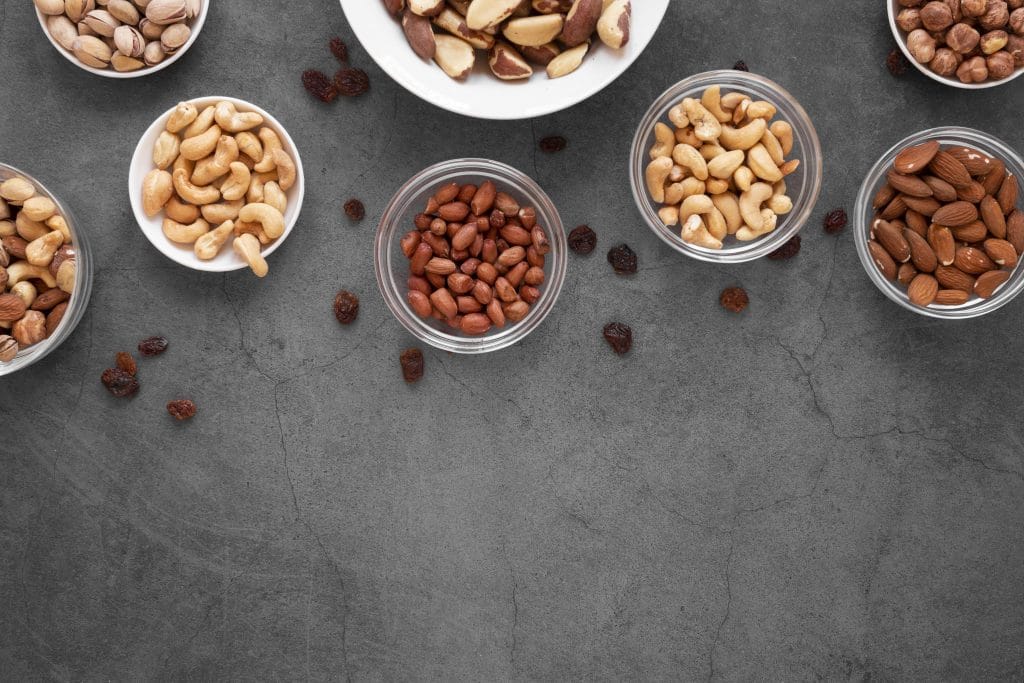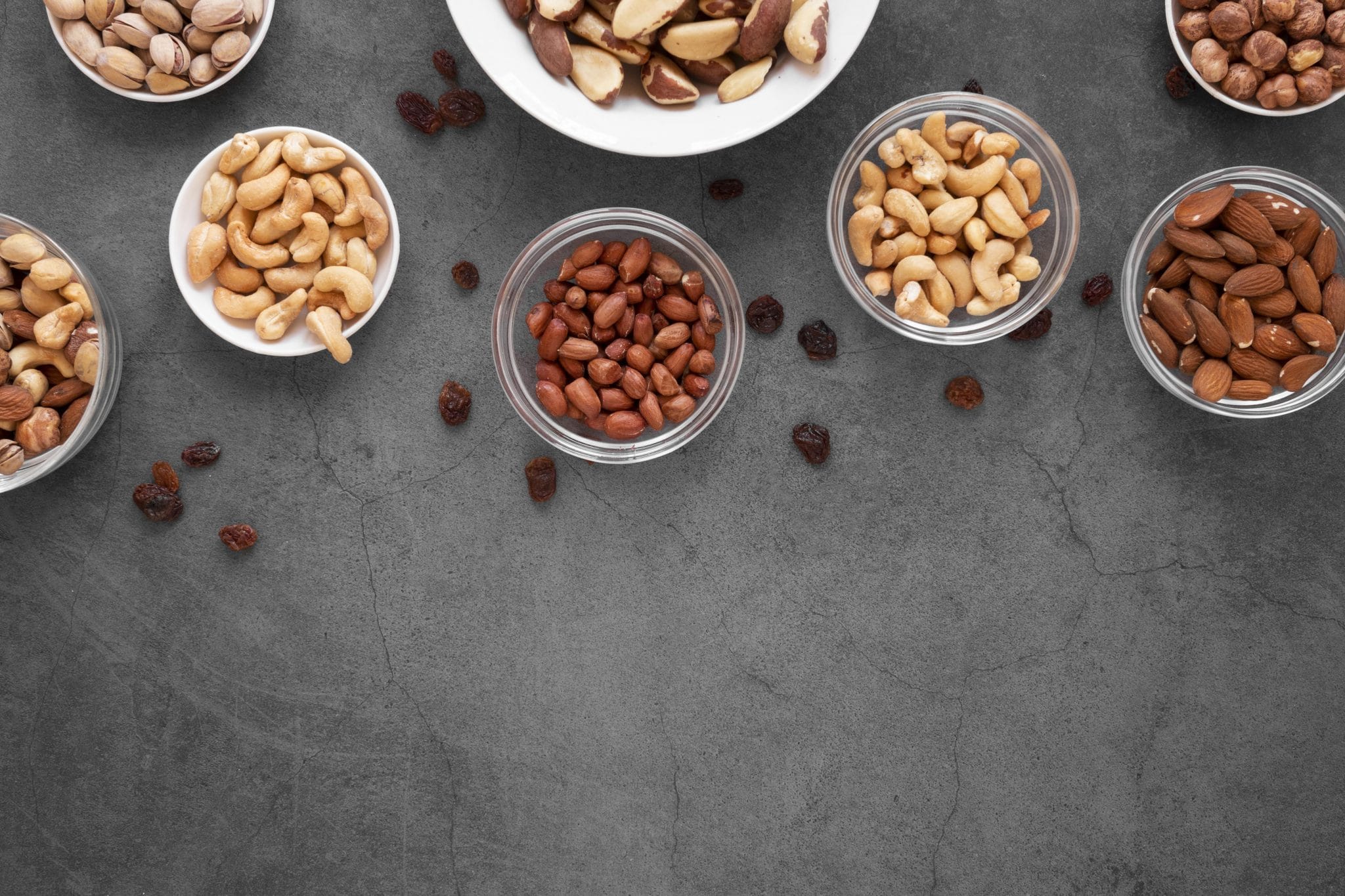 One new product you may have come across is peanut powder, sometimes called peanut butter powder. It is made by dehydrating roasted peanuts and crushing them to remove the oils and fats.
Since peanut butter made without sugar alcohols and added sugars can be eaten on a low-FODMAP diet, peanut protein powder may be an excellent peanut butter substitute of it is the fats that trigger your IBS. However, you will still need to check the ingredients listing to see if other sugars have been added, as this is often done to improve the taste.
One downside of the process of making this low-fat substitute for peanut butter is that the process also strips out some of the natural vitamins and healthy fats.
---
Recent Recipes