If you're on a budget, or you just don't feel like paying tons of money on a toaster, you're in luck. There's no shortage of great toasters out there, but it can be hard to find a toaster that's both budget-friendly, and that has some of the better features that more expensive models boast.
The best toasters under $50 include the Cuisinart 2 Slice Compact, Black + Decker 2 Slice, Oster Black Stainless Steel 2 Slice, Dash Clear View, Elite Gourmet ECT-3100, and the Krups Memory Digital 2 Slice.
To help you decide on the toaster that's right for you, we've included a simple buyer's guide to give you a rundown of everything you need to know about buying your new kitchen appliance.
Please note: the sub $50 prices were accurate as of 8/2/2022 at 2:06 PM EST and may have changed – see disclaimer here.
Budget-Friendly Toaster Buyer's Guide
There are a few factors to consider when looking at toasters under $50. These include the number of slices they can accommodate, the price range, and their functions and settings.
2 Or 4 Slice Toasters
Most budget toasters have either 2 or 4 slots for your toast. To pick the toaster that will best suit your needs, you should choose according to your needs and the amount of space you have available in your kitchen.
If your kitchen is smaller, or you're buying a toaster for a dorm room or office kitchen, the 2 slice models are generally easier to manage. But, if you have a bigger kitchen, a family-sized (or 4 slice) toaster could end up being the better choice.
It's important to budget not only your money in this instance but your space. If you have a large kitchen, but you tend to pack your toaster away when it's not in use, you may want to opt for a smaller, more compact model.
Price Range
It may be important to remember that a 2-slice toaster is often cheaper than a 4-slice model. This depends on whether the 2-slice model is digital, how many functions it has, and the brand. But an overall rule of thumb is that you should buy what you can afford.
So, even if you have a family of four, your budget may not allow for a family-sized toaster. In that case, you can always choose a cheaper 2 slice model that can make toast more quickly.
Functions & Settings
The more functionality and different settings a toaster has, you can almost guarantee that it will have a higher price point. Think about what your needs are before you buy your toaster. You don't want to pay any extra money for a function or setting that you'll never use!
So, if you tend to only use your toaster to make toast in the morning, a simpler model could work for you. But, if you tend to enjoy a bagel often, you may want to look for a model that has that extra-helpful bagel setting.
Cuisinart is known for its affordability without compromising on its quality, and the Cuisinart 2 Slice Compact Plastic Toaster is no different.
The simple design and mechanics make it easy to use, and finding the right setting is an absolute breeze. On top of the toasting feature, it also boasts both a reheating and defrosting feature.
The Cuisinart Compact Toaster is also fast, making it ideal for anyone eating on the go. It can even pop out two slices of dark toast in less than 3 minutes. No matter how many slices you're planning on toasted, it is also consistent and doesn't overheat to the point of burning your toast if left on the same heat setting.
Top Features Of The Cuisinart 2 Slice Compact Plastic Toaster
Easy to use
Quick
Consistent
Reheating and defrosting capabilities
Good, simple design
The Black + Decker 2 Slice Toaster is handy and inexpensive and comes with two large, extra-wide toasting slots. The slots are big enough to handle bigger slices of homemade bread, bagels, English muffins, and even Ego waffles.
The toaster itself is quite compact, making it an ideal choice for anyone with limited space. It fits comfortably on most kitchen counters and has a bright and attractive design if you choose the red color variation. If you're into a more modern, classic look, the Black + Decker toaster also comes in black.
One of our favorite features of this toaster is the bagel function and the frozen option. The frozen capabilities mean no more waiting around for something to defrost before popping it into the toaster!
It also remains relatively cool on the sides after use, so it can easily be packed away after use to save on space.
Top Features Of The Black + Decker 2 Slice Toaster
Extra-wide toasting slots
Compact
Bagel and frozen functionality
Low risk of overheating
If you're looking for a cool, modern, and attractive toaster to keep in your kitchen that is budget-friendly, the Oster Stainless Steel Toaster is the one for you!
As a bonus, stainless steel toasters are one of the latest trends in kitchen appliances. So, your toaster will be sure to make a statement without breaking the bank.
The Oster Stainless Steel toaster comes with both a bagel and a frozen bread setting and can accommodate most of your breakfast needs. It provides even and consistent toasting, but if you're particular about your toast, you can make it as browned as you like it!
With a handy 'Quick 30 Sec' button, you can give your toast the extra bit of crunch you love without having to check on it every few seconds to make sure it hasn't burned to a crisp.
This handy little toaster also comes with a toast lift level that will help you remove your toast or bagel without burning your fingers.
Top Features Of The Oster Black Stainless-Steel Collection 2 Slice Toaster
Attractive design
Bagel and frozen bread settings
Even and consistent toasting
Quick 30 Sec button
Toast Lift
If we're honest, one of the most annoying things about a toaster is never knowing if your toast is underdone or if it's going to come out way too crispy. If you feel the same as we do, the Dash Clear View Toaster has the solution.
This gorgeous toaster not only looks amazing in your kitchen, but it also has a glass window on the front where you can watch your toast browning. While the window is functional, it is also eye-catching and one of the most attractive features of the toaster itself.
The Dash Clear View is available in four different colorways, so it can suit any kitchen. It comes in a cool white, bold red, classic black, or modern aqua. And it's compact, too. Instead of having two slots, the Clear View is slim and has one long slot that allows your bread to sit side-by-side.
It comes with a few handy functions, like 7 browning levels, buttons for defrosting, bagels, and reheating, and even has an auto shut-off mechanism for added safety.
Top Features Of The Dash Clear View 2 Slice Toaster
A glass window allows you to watch your toast brown
Slim design
Compact
Various colorways available
Auto shut-off function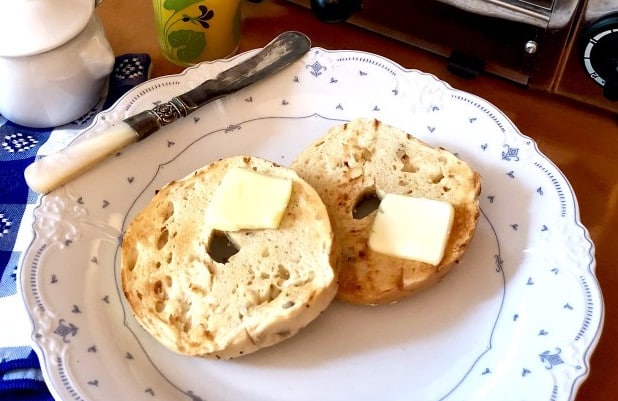 The Elite Gourmet gives you an amazing bang for your buck. This small, compact little toaster is budget-friendly while still giving you a lot of the same features that some of the more expensive models have.
The ECT-3100 has 4 toasting slots with self-centering guides that grab onto the toast to keep it in place and ensure a nice, even browning of the bread. It also has extra-width toasting slots, so you can use it for just about any breakfast you could want. From muffins to buns, the choice is yours.
We love that this toaster comes with reheat, defrost, and bagel function so that it can serve just about any purpose. And, because of its size, it is a great toaster for someone with limited space or on a tighter budget.
Top Features Of The Elite Gourmet Platinum ECT-3100 4 Slice Toaster
Wider toasting slots
Small and compact
Self-centering guides
Several functionalities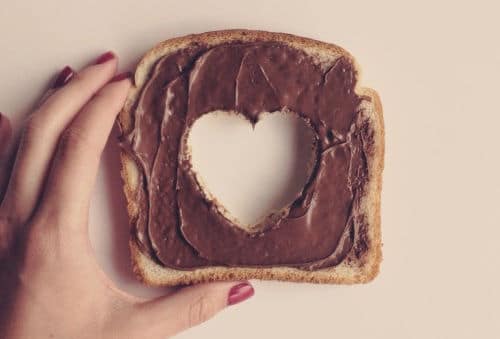 If you want something a bit more modern that has a few more technological abilities to spice up your kitchen, look no further than the Krups Memory Digital 2 Slice Toaster!
This amazing toaster is a complete steal at under $50, and when you see what it can do, you won't believe that it is one of our top budget-friendly toaster options.
The Krups Memory Digital comes with a premium chrome stainless steel finish and has 4 pre-programmed settings when you take it out of the box. It comes with a bagel, defrost, cancel, and adjustable toast settings. On top of these, the Krups allows you to save all your heating preferences to two of its dedicated memory settings.
We love the customization of this modern and luxurious toaster, and the LED display on the front that shows a countdown timer for your toast makes it a hundred times better!
The toaster comes with auto bread centering, a lift to avoid burnt fingers, and wider slots to accommodate all your favorite breakfast foods.
Top Features Of The Krups Memory Digital 2 Slice Toaster
Premium chrome stainless steel
Customizable
LED display
Wide toasting slots
Auto bread centering
Digital
Dedicated memory for heat preferences
Toast Away!
So, there you have it: Our top picks for the best toasters under $50. With toasters that cater to almost anyone's needs, we're sure you won't have to look much further to find a toaster that will not only enhance your kitchen's aesthetic but that will make breakfast a breeze!
Index
---
Recent Recipes