All The Chili's Vegan Menu Options
"I want my baby back, baby back, I want my baby back, baby back, baby back…Chiiilliiiis baby baaack riiibbs!"
Some of you might be familiar with this jingle, which was often played on TV and is one of the most recognizable jingles on the planet. For those watching, this was enough for them to start drooling whenever the commercial came on.
Clearly, Chili's hit a goldmine there, as there are over 1,600 locations across 33 countries and 2 territories! So understandably, your family and friends will most likely want to dine there sometime.
When you're along for the ride, it might be tough to find vegan-friendly dishes. You know, considering the whole baby back ribs jingle. So here are some Chili's vegan options you can explore the next time you go out to eat!
| Menu Item | Type | Notes |
| --- | --- | --- |
| All-Natural Corn Tortillas | Side | |
| Bottomless Chips & Salsa | Appetizer | |
| Caribbean Salad | Salad | Order without shrimp or chicken and use Citrus Balsamic Vinaigrette for dressing |
| French Fries | Side | |
| Fresh Guacamole & Chips | Appetizer | |
| Fried Pickles | Appetizer | Order without ranch |
| Garlic Dill Pickles | Side | |
| House Salad | Salad | Order without croutons or cheese |
| Mexican Rice & Beans | Side | |
| Roasted Asparagus | Side | |
| Steamed Broccoli | Side | |
| Black Bean & Veggie Fajita with Avocado | Fajita | Order without butter, sour cream, cheese or black bean patty |
Note: Cross-contamination can occur. Menu items as of 1/13/2023. Some item are only available at certain locations. Please ask your server to confirm these options as they may have changed.
Check Out the Vegetarian Menu
What's awesome is there's a fantastic Chili's vegetarian menu. While there are many vegan options on the vegetarian menu, you have to be careful because butter and cheese is used in many of the menu items. So if you're not too picky about being vegan or are just starting out, we'd suggest sticking to these menu items.
Of course, you can also tweak these dishes so they're actually vegan. This restaurant is more than happy to alter their dishes to suit your tastes. So if you see something that you like and you want to make it vegan, just ask for it to be made without butter, cheese, and so on.
Appetizers
The vegetarian menu is all well and good, but what else can you have at Chili's that'll have you sticking to a vegan diet? The good news is, there are plenty of appetizers on their menu that are vegan-friendly, although there's no specific Chili's vegan menu!
Do note that anything fried is done so in the same oil as their meat dishes. So if this is something that's important to you, you might want to skip out on the fried dishes.
Bottomless Chips and Salsa
This is a great option for those who are on a budget. After all, as soon as you finish a basket, you'll be given more!
Considering there aren't too many options when it comes to main dishes, bottomless chips and salsa can be a cost-effective way to fill your stomach when visiting Chili's.
Side note, you can get a free chips and salsa when when you join the Chili's rewards program.
Guacamole and Chips
Chili's makes their guacamole fresh, so you don't have to worry about chowing down on canned stuff. Considering that guac's loaded with fresh veggies and chips are vegan, you'll be safe picking this. Plus, avocados are pretty filling, so you can count on being stuffed when you order this appetizer!
French Fries
This might not be the healthiest of options, so you might want to order a basket to share with friends. That way, you won't get full on fries and you can explore some of the other options on this list!
Fried Pickles
For those who love pickles, having them fried is sure to be a treat! These do come with ranch dressing though, so either ask them to hold the ranch or give it to your friends for their apps.
Awesome Blossom Petals
This is Chili's famous deep-fried onion appetizer! It's tasty and reminiscent of onion rings, so make sure you give it a try.
Like with the fried pickles, the Awesome Blossom Petals come with a side of ranch, so you'll want to be mindful of that.
Main Dishes
We mentioned earlier that not many main dishes are vegan-friendly. There are some that are vegetarian-friendly though, so you can always customize these dishes to make them vegan.
Here are some to consider below.
Black Bean and Veggie Sizzling Fajitas
If you like Mexican food, then try this dish out. Omit the meat and opt for guac instead. These fajitas come with Mexican rice and beans and you can choose either flour or corn tortillas.
You'll want to double-check if your Chili's has used butter instead of oil to make their fajitas. You'll also want to ask for an ingredients list for the sauces they use.
Black Bean Patty
For those who want a burger, you might want to sub a black bean patty. Do note that while it seems innocuous, the black bean patty does have eggs and dairy in it! So while it's vegetarian-friendly, it's off-limits for strict vegans.
Salads
The only 2 salads good for vegans are the Caribbean Salad and House Salad. However, you'll have to leave out the dressing, croutons, and cheese. If you must have dressing with your salads, the only vegan-safe one is the citrus-balsamic vinaigrette.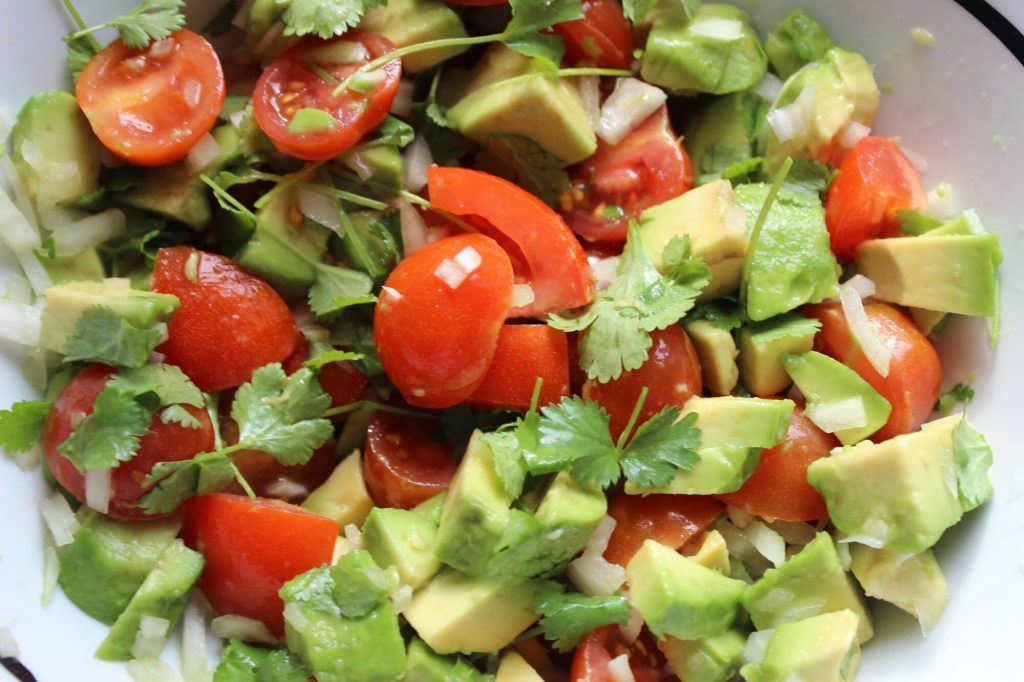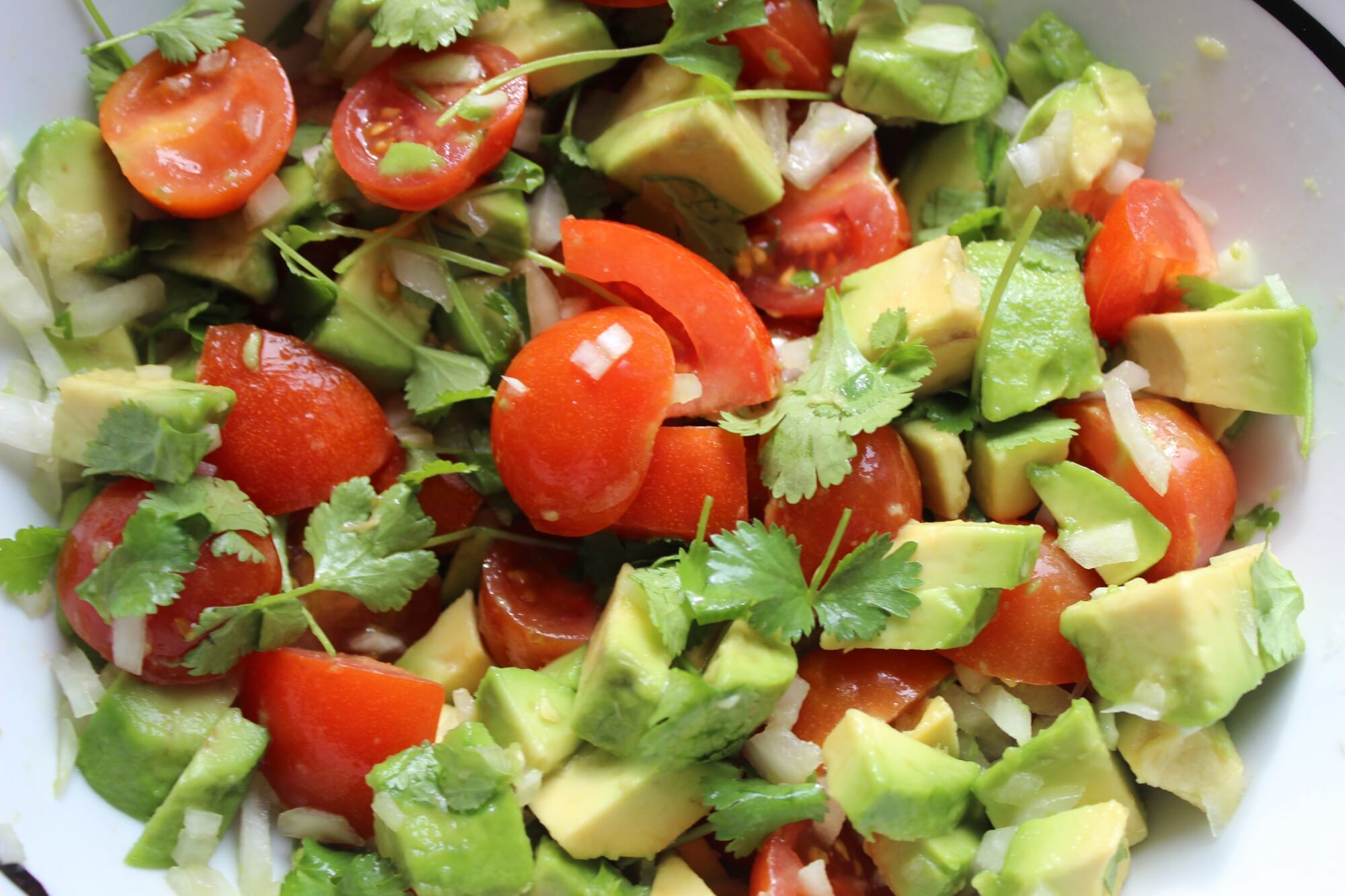 Side Dishes
Thankfully, there are quite a few vegan side dishes available at Chili's, which makes them pretty good when it comes to vegan restaurant options. Here are some of the vegan-safe sides you can order and combine to make into a meal:
Corn tortillas
Flour tortillas
Black beans
Steamed broccoli
Grilled asparagus
Garlic dill pickles
Corn on the cob
Fresh pineapple
Mandarin oranges
Vegan Sauces
We said above that you should make sure to get vegan sauces while eating at Chili's. But which ones are they? They include:
BBQ sauce
Citrus balsamic vinaigrette dressing
Guacamole
Salsa
Ketchup
Desserts
Unfortunately, if you want to wrap up your meal at Chili's with a dessert, there are currently no vegan options. This is because they all have eggs and dairy in them.
However, if you're not a strict vegan, these desserts are vegetarian-friendly! They include cheesecake, molten chocolate cake, and the skillet chocolate chip cookie.
Consider These Chili's Vegan Options for Your Next Meal Out
As you can see, there are plenty of Chili's vegan options. And you can make many of the vegetarian dishes on their menu vegan by asking the chef to omit dairy products.
So the next time your friends drag you out to Chili's, you won't have to dread going hungry. Just refer to this post and you'll be able to indulge in some tasty foods!
Do you want to learn more about vegan options when eating out? Then check out our article on your choices for vegan options at Popeyes!
---
Recent Recipes