Does Farro Have Gluten In It?
Due to the mounting interest in whole grains, Farro has recently gained popularity, makings its way into fresh salads, buddha bowls, and hearty soups. In addition, Farro primarily derives from a Mediterranean eating style frequently endorsed by healthcare practitioners as one of the world's healthiest. However, is this ancient grain gluten-free?
Farro – including Einkorn, Emmer, and Spelt – is a type of wheat and therefore is not gluten-free. However, Farro has a different gluten structure than common wheat, making it more tolerable for those with a mild gluten sensitivity. However, those with celiac disease should avoid eating Farro.
Ancient grains are bewildering; some grains like Quinoa, Amaranth, and Millet are naturally gluten-free. However, other grains like Spelt, Kamut, and Freekeh contain gluten. So, let's explore what this means for nutrient-dense and culinary-diverse Farro.
Is Farro Gluten-Free?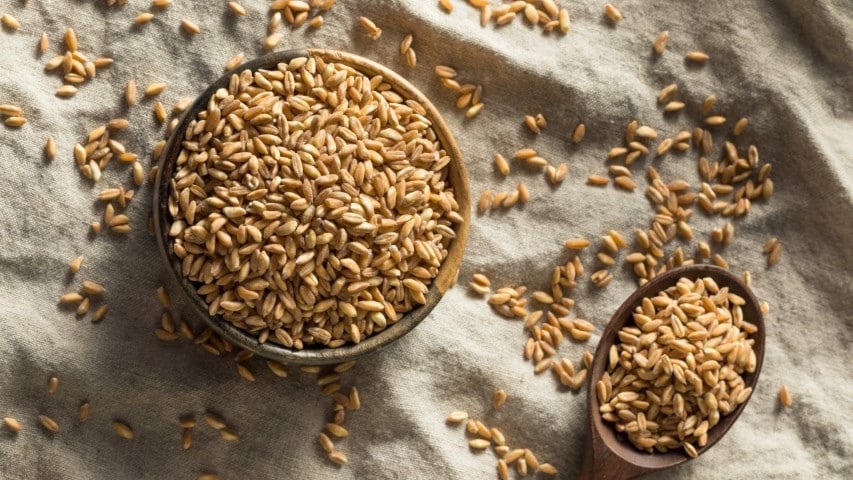 Farro naturally contains gluten. All three traditional Farro species – Einkorn, Emmer, and Spelt – are types of wheat, meaning they aren't naturally gluten-free.
However, according to various studies, ancient wheat, including Farro, features a different gluten structure than common wheat. As a result, Farro can be more tolerable for those with mild gluten sensitivity.
People with mild gluten intolerance might be able to eat tiny amounts of Farro without experiencing typical symptoms when consuming other wheat forms. Nevertheless, consuming Farro varies greatly among gluten intolerant individuals.
Those with celiac disease or a similar gluten-related condition should avoid eating all gluten sources, including Farro. However, those with a mild sensitivity can proceed with caution instead of complete avoidance.
If you are gluten intolerant, we recommend talking with your dietitian or doctor before trying your hand eating Farro. Then, if you get the green light, slowly incorporate Farro into your diet and closely monitor your body's response.
Beware Of Farro's Misleading Labels
Most health food stores sell Einkorn, Emmer, and Spelt Farro varieties labeled as "Farro" instead of "Farro wheat." Because of this, Farro can represent a dietary danger to those with celiac disease or non-celiac gluten sensitivity, who might not realize that Farro is a form of wheat containing gluten.
In addition, Farro grains resemble brown rice, making it easy to miss that it's a type of wheat. And due to gourmet and health food stores increasingly including Farro in prepared dishes, gluten-sensitive individuals can miss the allergy warning if they label the grain as "Farro" instead of saying it "contains wheat."
Farro Is A Nutrient Powerhouse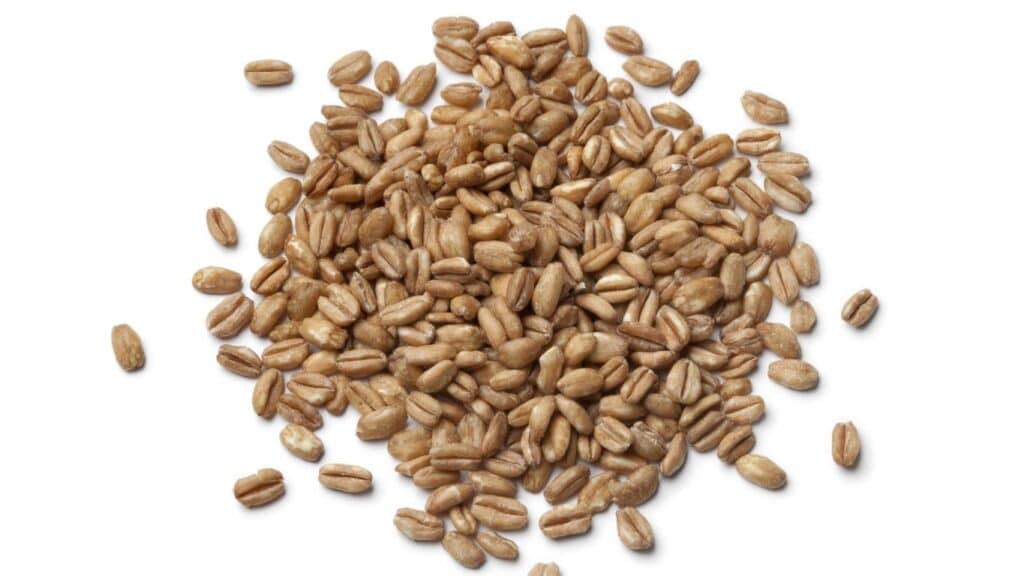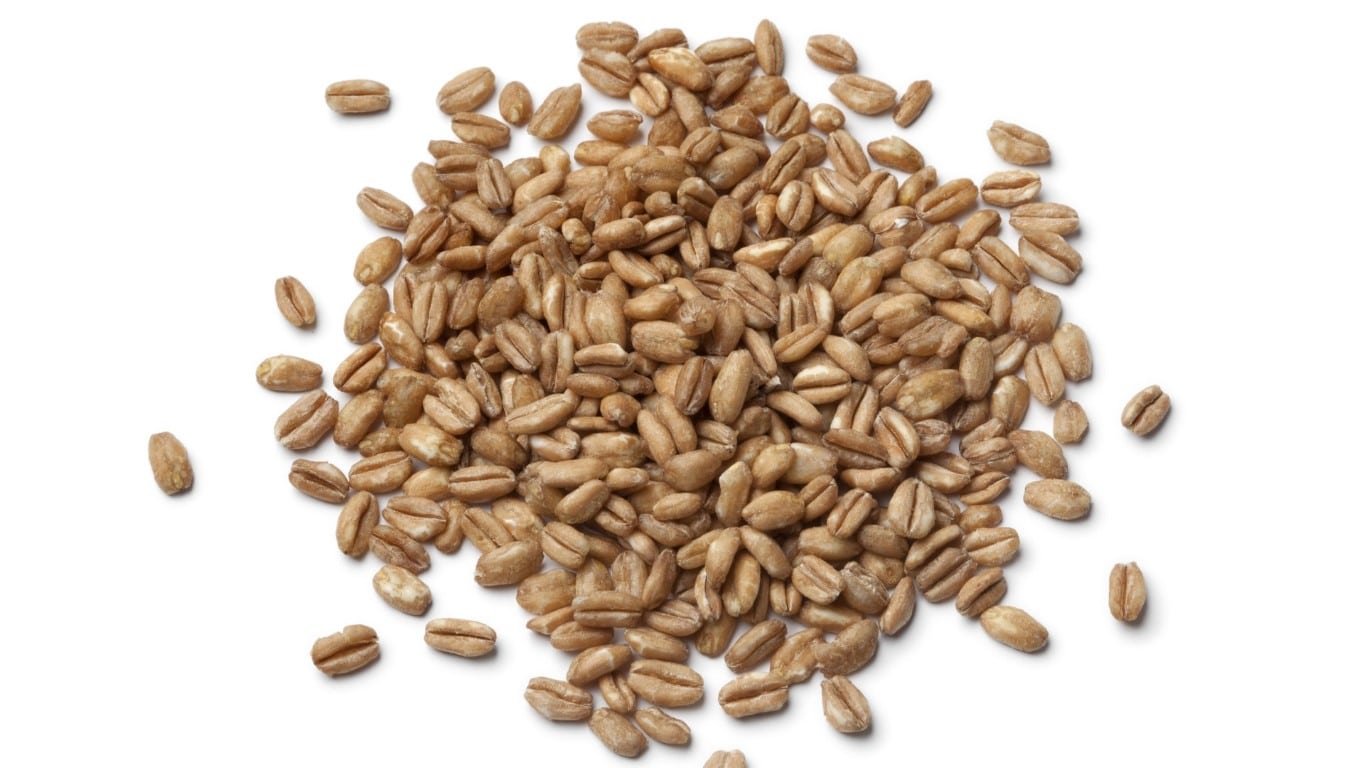 Interestingly, Farro is typically referred to as an individual type of grain. However, it encompasses a family of ancient wheat species, including Einkorn (Farro Piccolo), Emmer (Farro Medio), and Spelt (Farro Grande).
In terms of Ancient grains like Farro, everything old is new again. These grains are far more nutritious than their refined grain counterparts.
According to the Oldways Whole Grains Council, ancient grains, like Farro, have been largely unchanged over the last several hundred years. In contrast, modern-day wheat has undergone a high degree of hybridization or cross-breeding. As a result, the grain shoots shorter, browner, and more prolific plants. However, it has also increased the amount of gluten in the grains.
Gluten aside, Farro remains a nutrient-dense grain worth incorporating into your diet if gluten foods aren't a deal-breaker for you.
This ancient grain is nutritionally comparable to most other wheat types, including Freekeh or Spelt. However, it contains more fiber and protein than Buckwheat, Millet, and other ancient grains. Even Quinoa, the highly celebrated, "protein-rich" grain, contains six grams per serving in comparison to Farro's seven grams.
Let's scan through the health benefits of a quarter-cup serving of whole grain Emmer Farro:
Calories: 170
Carbs: 34 grams
Protein: 6 grams
Fiber: 5 grams
Fat: 1 gram
Vitamin B3 (niacin): 20% of the RDI
Zinc: 15% of the RDI
Magnesium: 15% of the RDI
Iron: 4% of the RDI
Farro is highly nutritious, serving as an excellent source of protein, fiber, and other nutrients like Vitamin B3, zinc, and magnesium.
Vitamin B3 helps break down and convert food into energy. It also boosts hair, skin, and eye health. Then, zinc is vital for a healthy immune system, wound healing, and breaking down carb digestion. In addition, magnesium boosts strong bones, nerve and muscle function, and optimum immunity.
Farro provides high amounts of fiber, promoting healthy digestion and a lower risk of developing heart disease and type 2 diabetes. In addition, this grain includes more protein than brown rice and whole grain wheat.
Farro contains a wide range of antioxidants like polyphenols, carotenoids, and selenium. Diets rich in plant antioxidants can help protect against diseases, including cancers, osteoporosis, heart disease, diabetes, and neurodegenerative diseases.
How To Incorporate Farro Into Your Diet?
Farro is jam-packed with protein, fiber, and other essential nutrients. This whole grain is a healthy addition to your diet if you don't have celiac disease or gluten sensitivity.
Farro is often steamed or boiled and incorporated into salads, buddha bowls, soups, and vegetable dishes. It is especially popular in Italian and other southern European cuisines.
Farro Gluten-Free Alternatives
Can't have gluten grains like Farro? Well, there are plenty of ancient grain alternatives that are all naturally free of gluten. So, consider adding the following gluten-free ancient grains to your diet.
Quinoa
Buckwheat
Brown rice
Millet
Sticking with Quinoa, Buckwheat, and Millet is a safe bet and an easy swap for Farro, ensuring gluten-free alternatives with similar nutritional benefits.
However, suppose you have celiac disease or a similar gluten-related condition. In that case, we recommend sourcing ancient grains from suppliers that can guarantee that the products are processed in a gluten-free factory. In addition, double-check the packaging to ensure the product has a gluten-free label or a seal from the Gluten-Free Certification Organization.
The Ancient Grain Farro Contains Gluten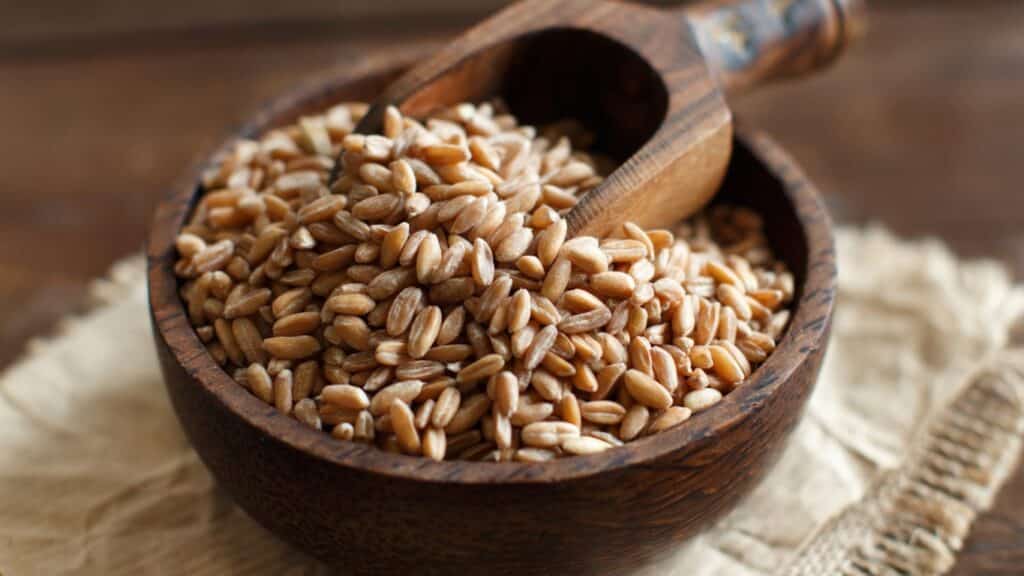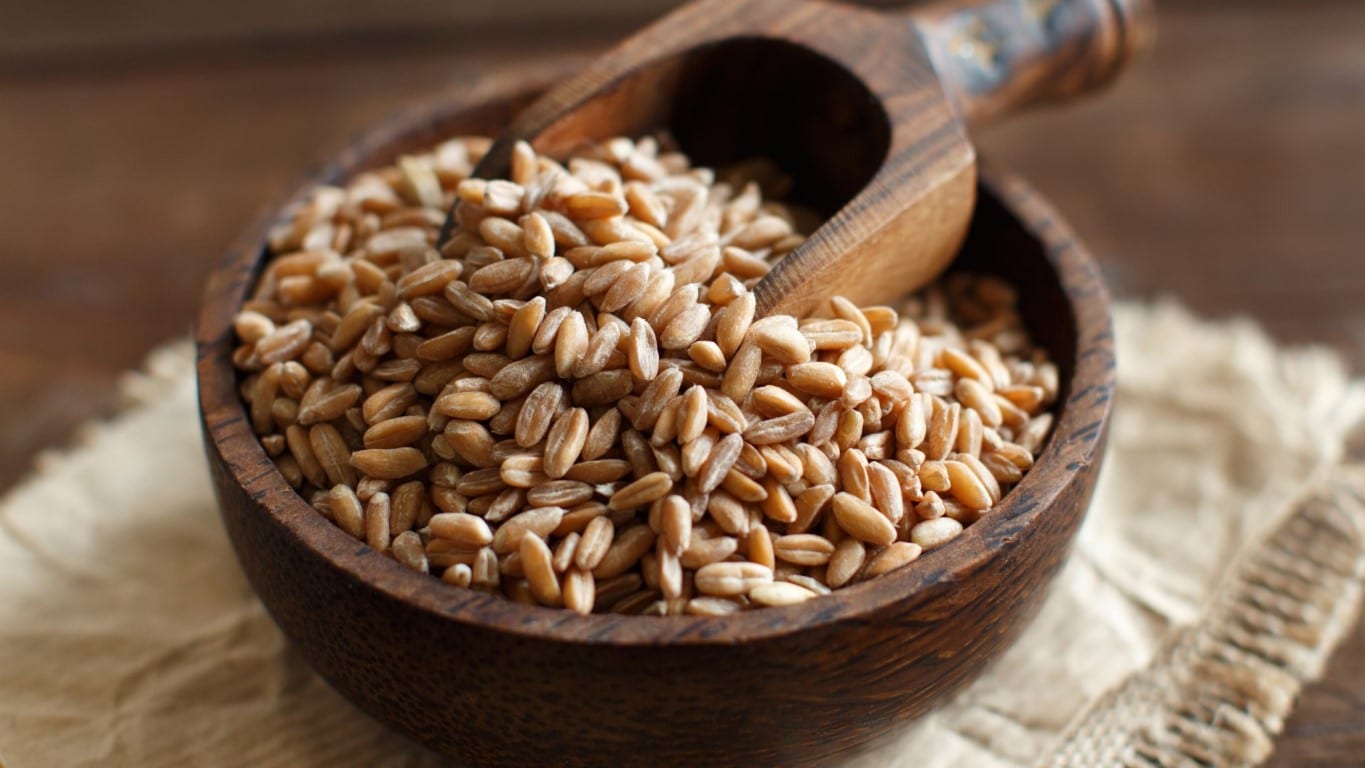 Farro does contain gluten. However, if you aren't sensitive to gluten, Farro can be a highly nutritious addition to achieving a balanced diet.
Remember that Farro isn't always labeled as "wheat"; it encompasses three hulled wheat species: Einkorn, Emmer, and Spelt. So, if you notice these labels listed on menus or store products, remember that they're not gluten-free.
---
Recent Recipes