If you found your way here, it's probably safe to assume that you've never tried Nutella. Either that or you recently became vegan and are curious as to whether you can continue eating your favorite spread.
Well, you're in luck, as we're digging deep to explore the world of this unique treat to see whether it's safe for vegan diets. There's a reason why Nutella is so widely beloved — it's delicious. Hopefully, vegans can enjoy this sweet snack, too.
What is Nutella?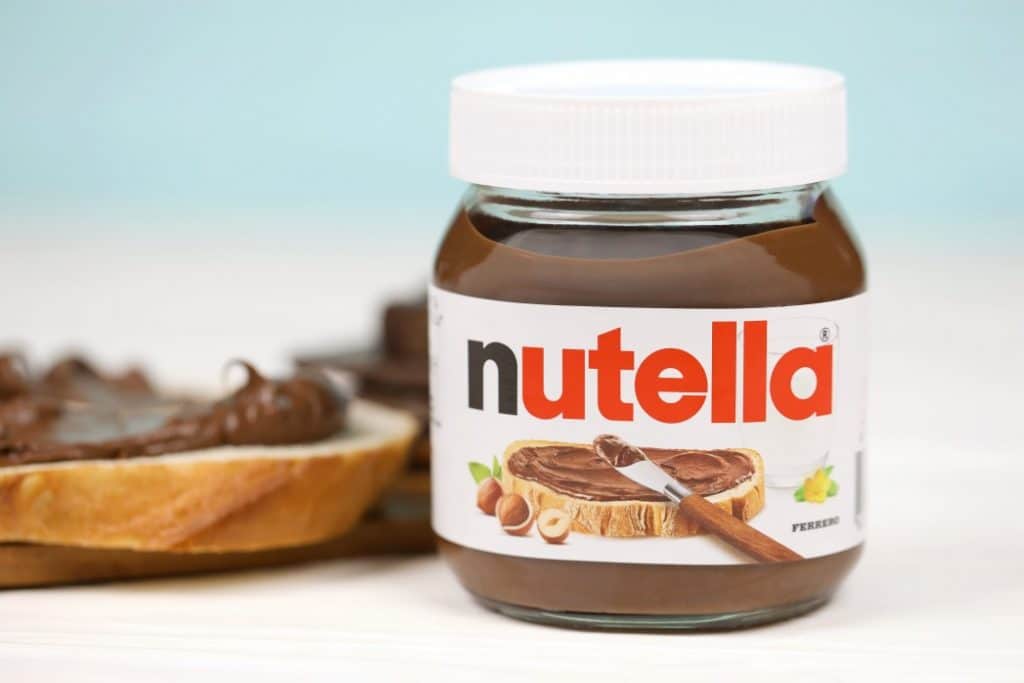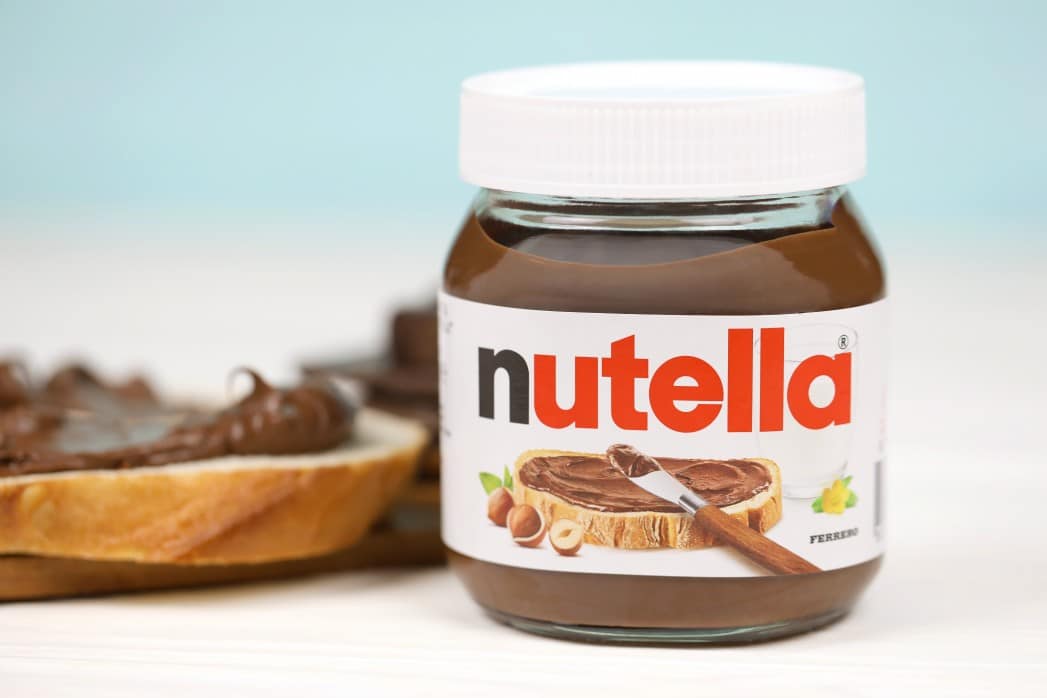 As you've likely already gathered, Nutella is more of a dessert sidekick than a food (although some diehard Nutella fans might beg to differ). So, what is Nutella, and what makes it so universally loved?
Nutella is a sweet chocolate/hazelnut spread. It's known for its versatility, as it really does go with just about anything, and that's not an exaggeration. To understand what makes Nutella so widely compatible, we need to pause for a moment to appreciate its ingredients. Let's take a look.
Hazelnuts
Palm oil
Lecithin
Vanillin
Cocoa
Sugar
Milk
The ingredients are limited but highly effective in combating sugar cravings. The only ingredient that is likely to stand out as being unfamiliar to most is lecithin. Lecithin is just a generic term for a hodge-podge of fatty compounds, such as fatty acids, glycerol, phospholipids, and triglycerides.
Your body needs fatty acids, so lecithin isn't anything you should worry about. The rest of the ingredients are pretty harmless. But when combined, look out! You've got yourself a tasty treat that makes an excellent addition to all sorts of foods.
What is Nutella Used For?
The possibilities for Nutella are virtually limitless. In recent years, new combinations of foods and Nutella have been discovered by fans of this spread. But traditionally speaking, Nutella famously goes well with pancakes, toast, cookies, and crackers.
And that's only the beginning. It's truly remarkable how compatible Nutella is with everyday foods. Bananas are especially tasty when dipped in Nutella, as are most other fruits. And if you have a bland food that you're not particularly fond of but want to consume for nutritional value, Nutella provides the difference your tastes buds desire.
The sky's the limit when it comes to Nutella food combinations. As such, you should try to use your imagination and see what kind of results you get. More often than not, Nutella is going to improve whatever food you combine it with.
You can also find a seemingly endless supply of suggestions online. Groups love to discuss and share their own Nutella creations for all the world to see and try. So if you run out of your own ideas, the internet is a treasure trove of Nutella tips and tricks.
Peanut Butter vs. Nutella
Nutella and peanut butter often get compared to one another, and for good reason. Both go well with a variety of foods, many of which you would consider incompatible at first glance. And both do a fine job of adding taste and flavor to many foods.
The argument over which one is better often comes down to nutritional value. In those terms, peanut butter is hands-down the healthier of the two. That's because peanut butter has less sugar, more protein, and fewer unhealthy fats.
It's also worth noting that the Ferrero Group — the Italian company that makes Nutella — was sued back in 2012 for false advertising. What was the claim? That Nutella was being advertised as a healthy food option. The truth is, it's anything but.
Furthermore, peanut butter's high protein volume makes it equal to meat when you consume two tablespoons. You can't do that with Nutella. What's more, peanut butter is a good source of magnesium, giving your body a healthy dose of plant-based fats.
So, if you can consume both peanut butter and Nutella and you want to eat the healthiest option between the two, peanut butter gets the win here. Even better, you can choose a low-sodium brand of peanut butter to improve your diet even more so.
So, is Nutella Vegan?
As we discussed above, the ingredients are a dead giveaway that Nutella is not a vegan product. Bummer. After reading the information above, you might be left craving some Nutella goodness. If you must try this tasty treat, there are some vegan-friendly alternatives that should hold you over.
You can find several such alternatives with a quick jump online. Just perform a web search for "Nutella Vegan Alternative," and you will find numerous options to satisfy your cravings without impacting your vegan diet.
Conversely, you can always try to make your own vegan-friendly Nutella knockoff. How do you do that, you ask? It's really quite simple and takes minimal time to prepare. As such, you can still get the chocolate/hazelnut concoction without the non-vegan ingredients.
In Nutella, the company adds skim milk powder and lecithin. These serve as emulsifiers that help increase shelf life and add texture to the product. But there's no reason you need to add them when making your own.
In fact, you just need a few simple ingredients. Let's take a look at what you need directly below:
4 cups roasted, hazelnuts (skinless)
2 teaspoons pure vanilla extract
2 tablespoons coconut oil
1 teaspoon table salt
¾ cup cocoa powder
½ cup maple syrup
Once you have gathered up all of the above ingredients, you're ready to get started. First, put your hazelnuts in a food processor or blender and grind them up until they turn into a paste. Then, gradually add in the remaining ingredients while you continue to blend.
Please note that you need to be patient when blending all of the ingredients together. It can take several minutes to reach the right consistency. But once you do, add the contents in your blender to a glass jar and slap a lid on it.
Place it in the fridge, and your new mixture should last a good month or longer. For more vegan-related food articles, be sure to check out our other vegan information guides here or explore our recipes to cook some vegan goodness at home.
---
Recent Recipes