Lacto-Fermented Carrots With Curry Leaves
This is a simple and easy way to make lacto-fermented carrots. They ended up tasting crunchy, infused with fresh curry flavor and a zesty and salty finish. Great to munch on, on a salad or sandwich.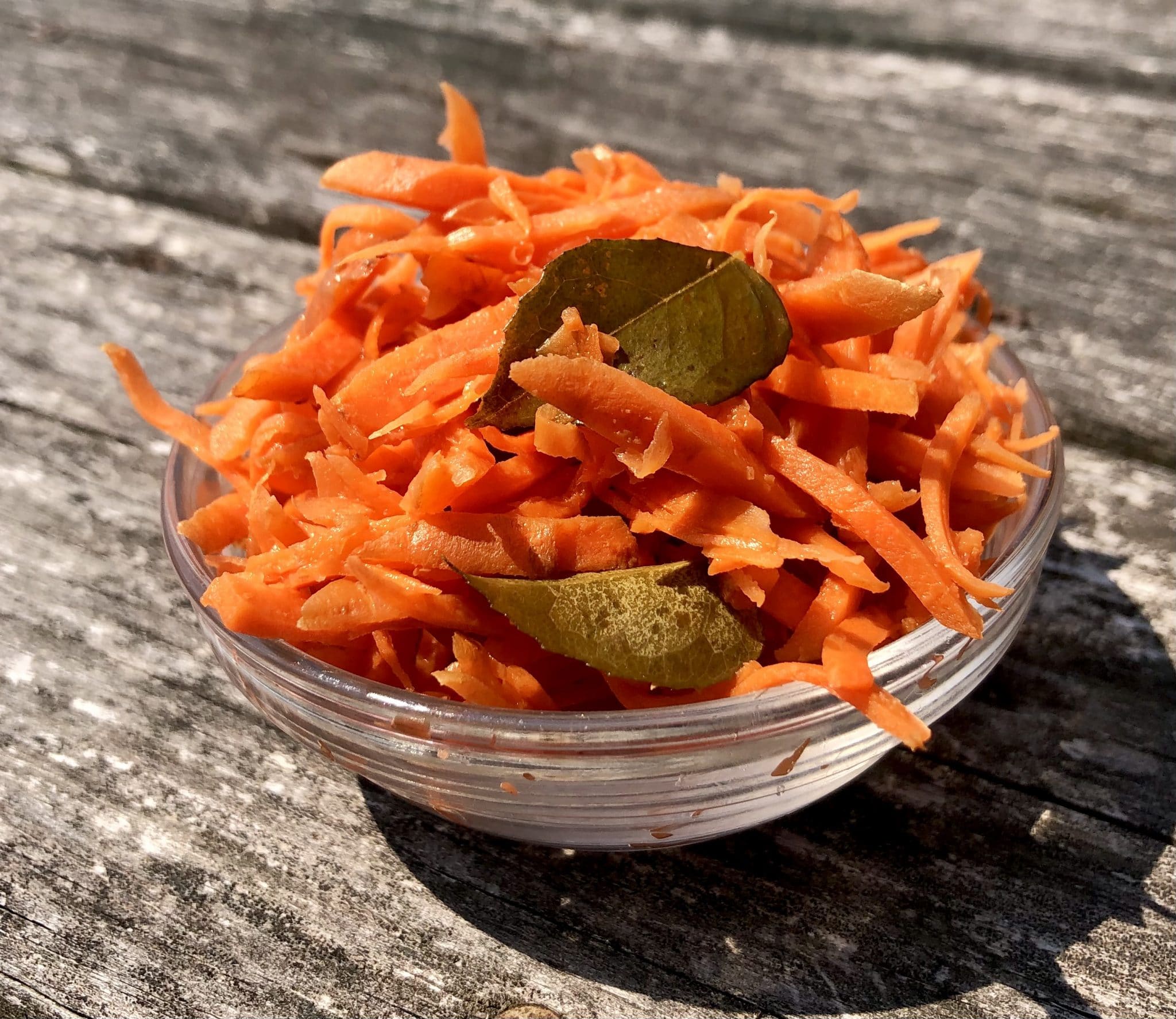 Ingredients
Carrots

Bunch of Curry Leaves

Water

Salt

Fresh Herbs

optional
Instructions
Grate or chop carrots to desired shape. You could do a variety of vegetables you could normally eat raw, try multicolored carrots to make this same recipe more colorful. Add curry leaves or other fresh herbs.

Weigh in grams what you are going to ferment. Multiply by .03 and this is how many grams of salt you need to add to the mixture. Place in a vacuum sealer bag, add salt and shake well.

Remove air and leave on counter to ferment.

Carrots are fully fermented once the bag is fully puffed (see photo). At this point you can let set for a few days but I wanted a fresh tasting carrot so I waited a day after it was fully puffed.

Transfer to a jar and place in fridge, enjoy!
I made two different batches of carrots, one with 3% brine (this recipe) and 6% brine. I was expecting the 6% to be way too salty but it wasn't nearly as salty as sauerkraut purchased at the store.
Next time I'm going to get yellow, orange and red carrots and also add some dikon – and make a bigger batch! This lasted only a few days!
---
Recent Recipes