In the culinary world, sausages are a popular component of many meals. And, in the United States, with its variety of cultural influences, spicy sausages have become increasingly well-loved as breakfast foods, the main course with tacos or tapas, or as cured meat. Chorizo and Longaniza are often confused — but did you know they're pretty different? Most don't realize there are some marked differences between them.
Chorizo is made from minced pork meat, pork fat, garlic, salt, and paprika. Longaniza contains ground meats, including pork but has black pepper as the dominant flavor. Both come as sausage links, but Chorizo can be taken out of the casing and cooked as minced meat.
Both of these are popular in the US and are lovely additions to any menu. But how do you know which type of sausage you should use for the meal you're making? Are the differences that vast? Let's have a look at how each one stands out and which is best for your menu.
Let's Talk About Longaniza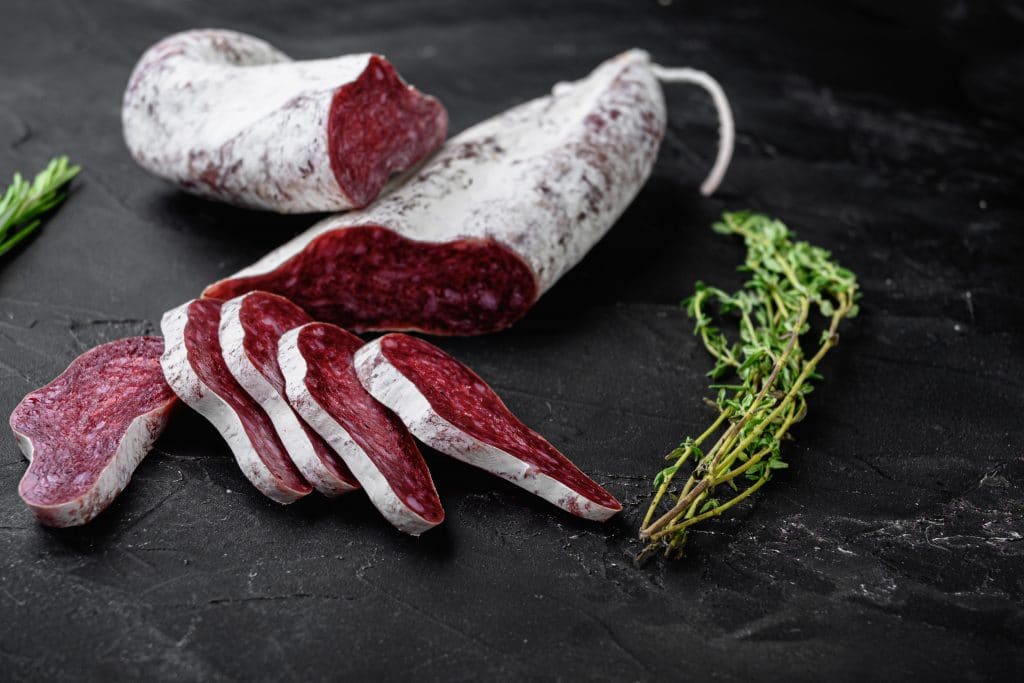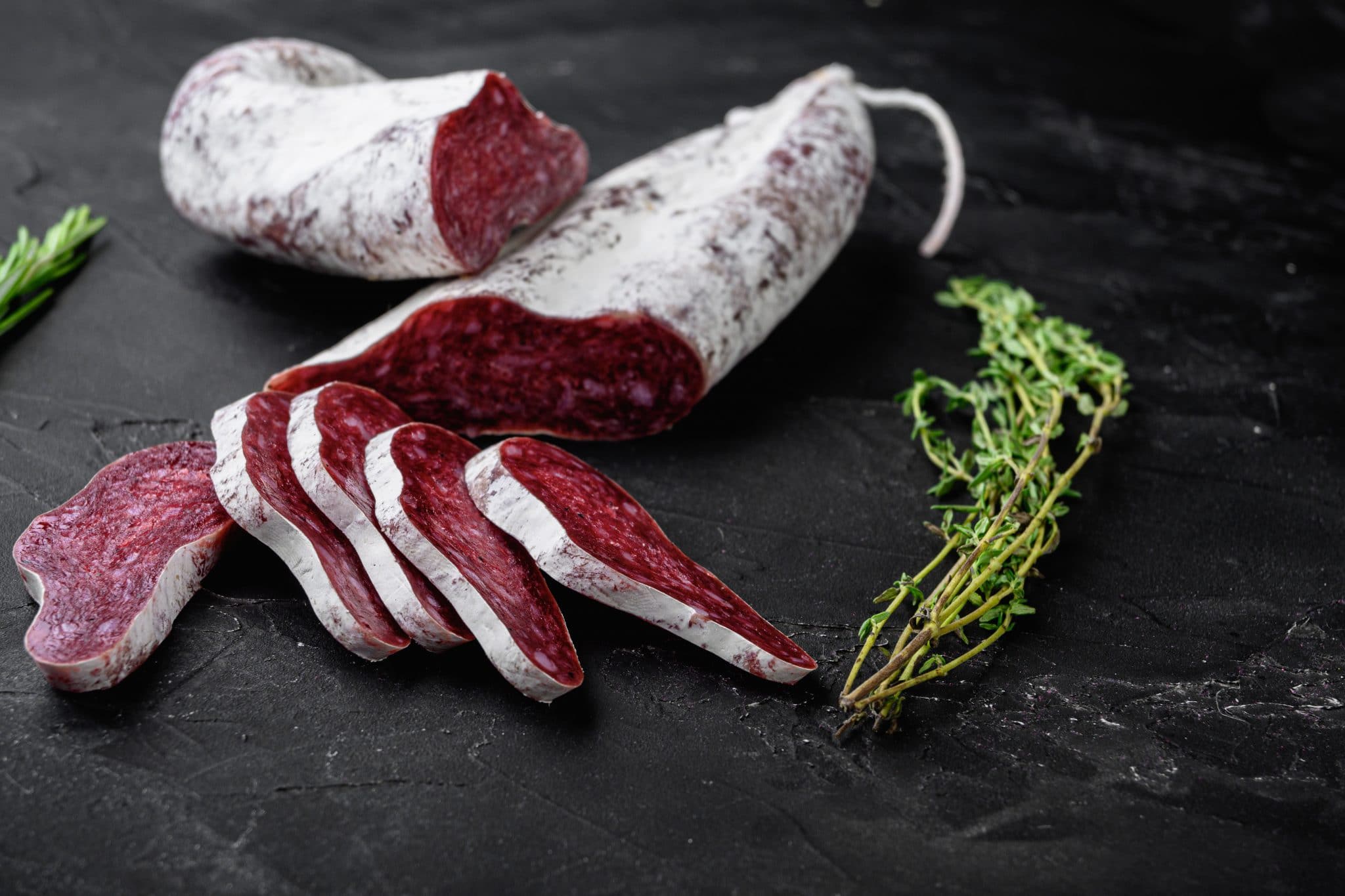 Longaniza is affectionately known as the cousin to the more popular Chorizo sausage. Longaniza comes from Andalusia in Spain, although different regions tend to use varying ingredients. You can also make Longaniza with more than one type of meat, not strictly pork only. However, Longaniza traditionally comprises minced pork and is heavily spiced with black pepper, which is then stuffed into a natural tripe casing. It also contains garlic and sometimes nutmeg, as well as paprika.
In terms of looks, Longaniza is often prepared and sold as a long, thin sausage that may be tied off into links or kept as one long sausage. It's most often sold fresh, which means it hasn't been smoked or cured, although these forms are available sporadically. It's a versatile sausage, with many options for how to cook it.
Cooking With Longaniza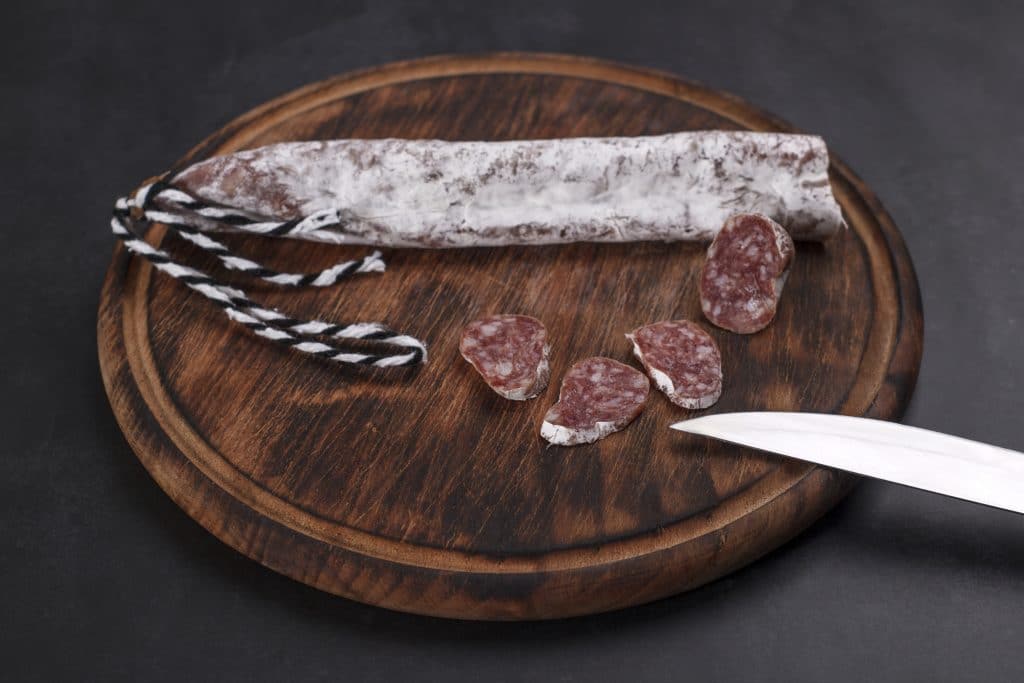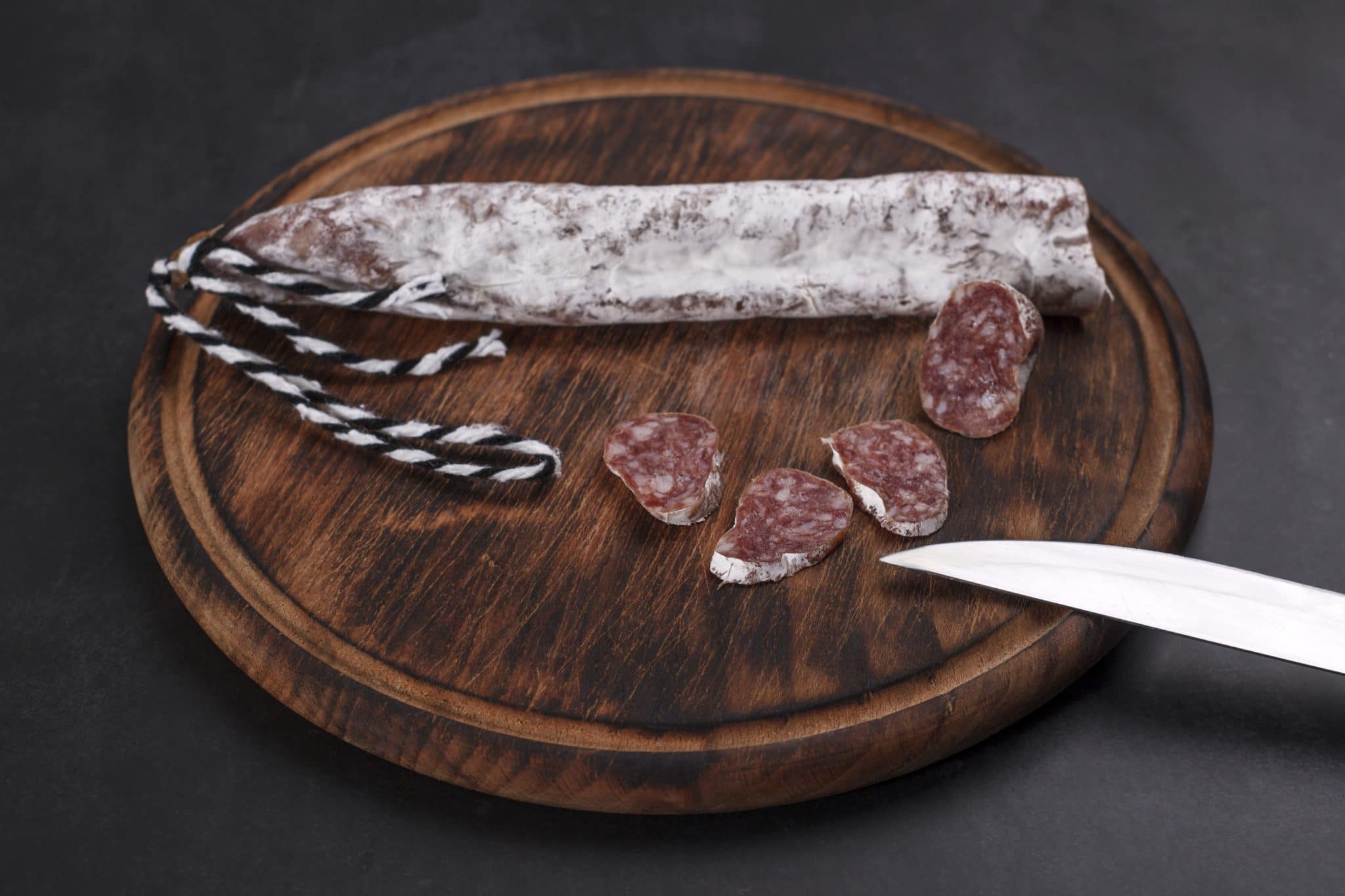 Most commonly sold as a raw sausage, Longaniza can be cooked and eaten as links in breakfast dishes or as the main course of a meal accompanied by spicy rice in a casserole. For the most part, Longaniza is cooked as is, without removing it from the casing.

Here are some popular ideas for cooking with this sausage:
Soups with Longaniza rounds
Breakfast: eggs, Longaniza, hashbrowns
Used in burritos and other wraps
Sausage and rice casserole
Longaniza pasta with cherry tomatoes and black olives
Grilled Longaniza skewers
All About Chorizo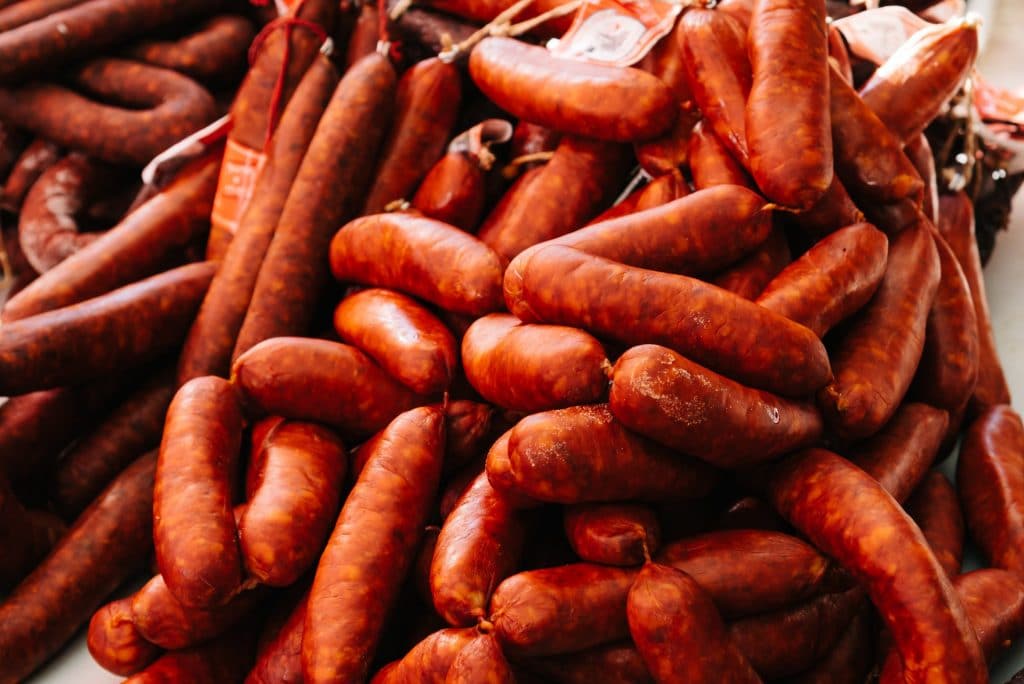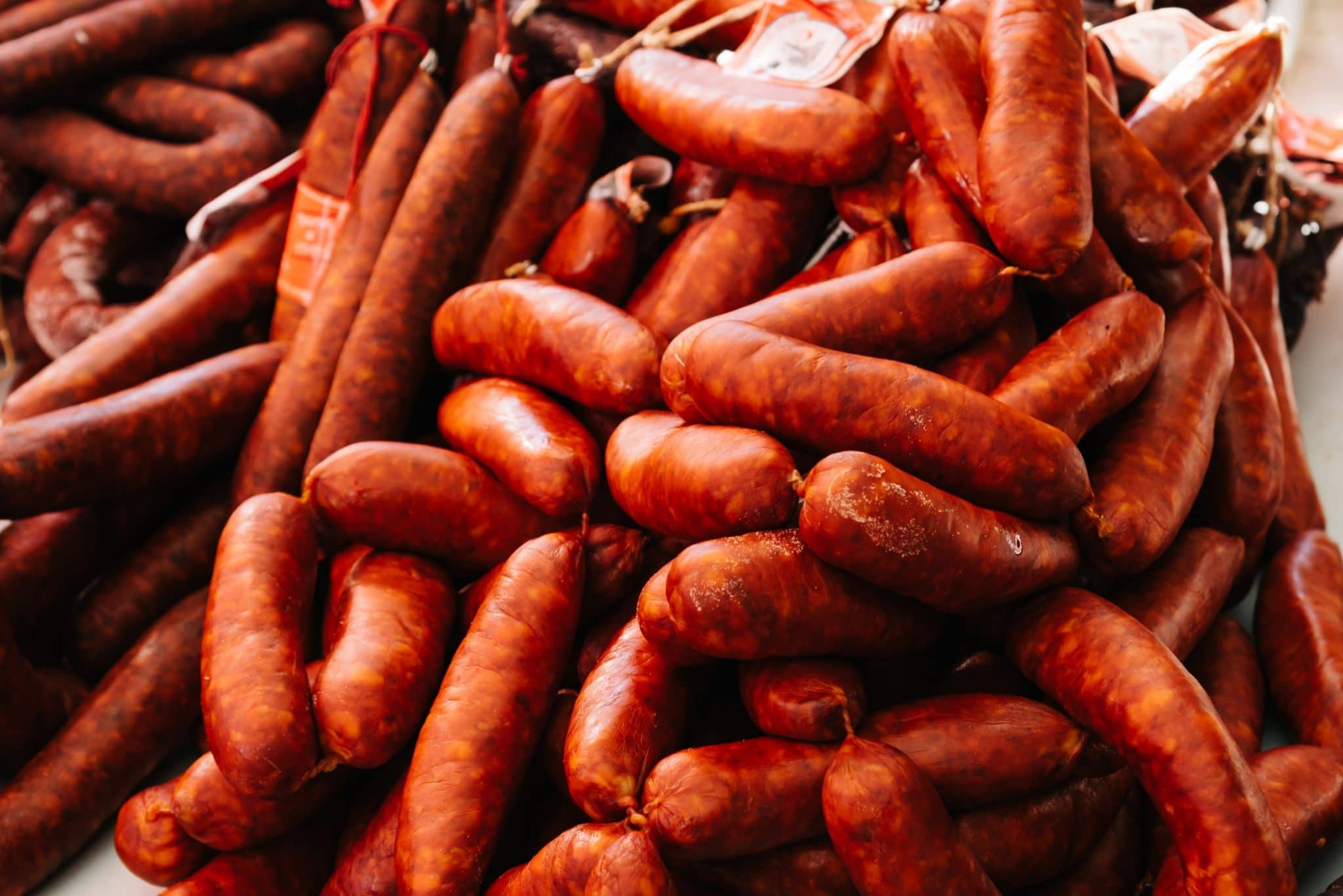 With similar origins, Chorizo originates from the Caceres region in Spain, although a Mexican version has become increasingly popular in the USA. It is made of ground pork meat that is generously seasoned with paprika, garlic, and sometimes, chili pepper. It contains quite a bit of pork fat, too, for added moisture and flavor.
Chorizo is often sold cured, which makes it an ideal accompaniment on charcuterie boards. It's a much shorter, fatter sausage than Longaniza, although both are red in appearance. Mexican-style Chorizo is cassava-based and not cured, and often cooked as ground meat taken out of the casing. It's traditionally much spicier than Spanish-style Chorizo.
This sausage is much more popular than Longaniza and is used in plenty of ways across the States, where diverse cultures affect the culinary world significantly.
Cooking With Chorizo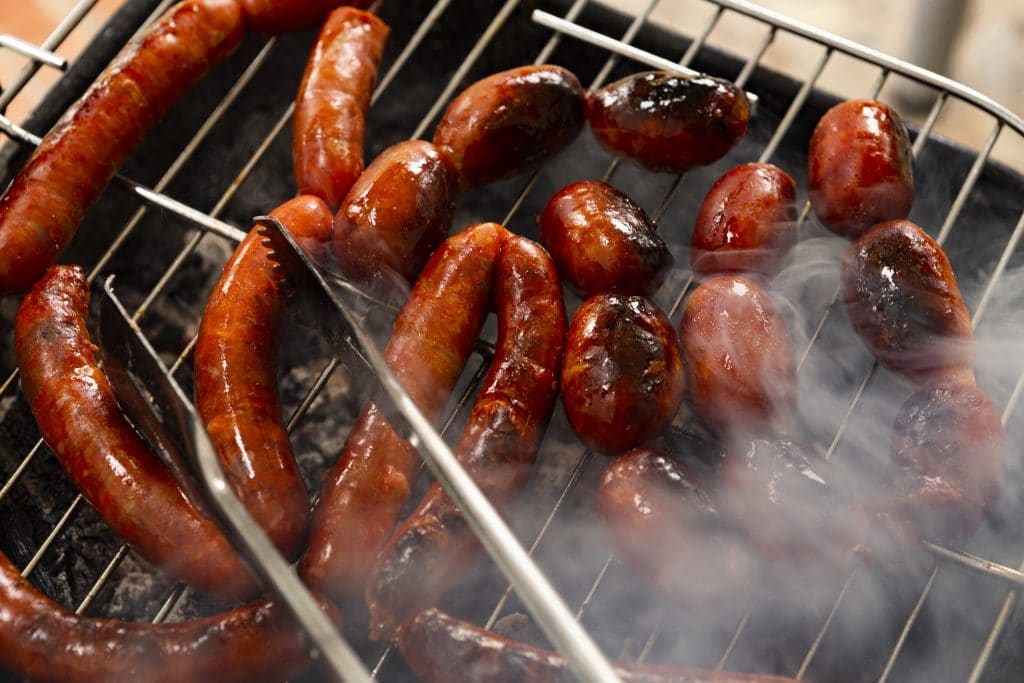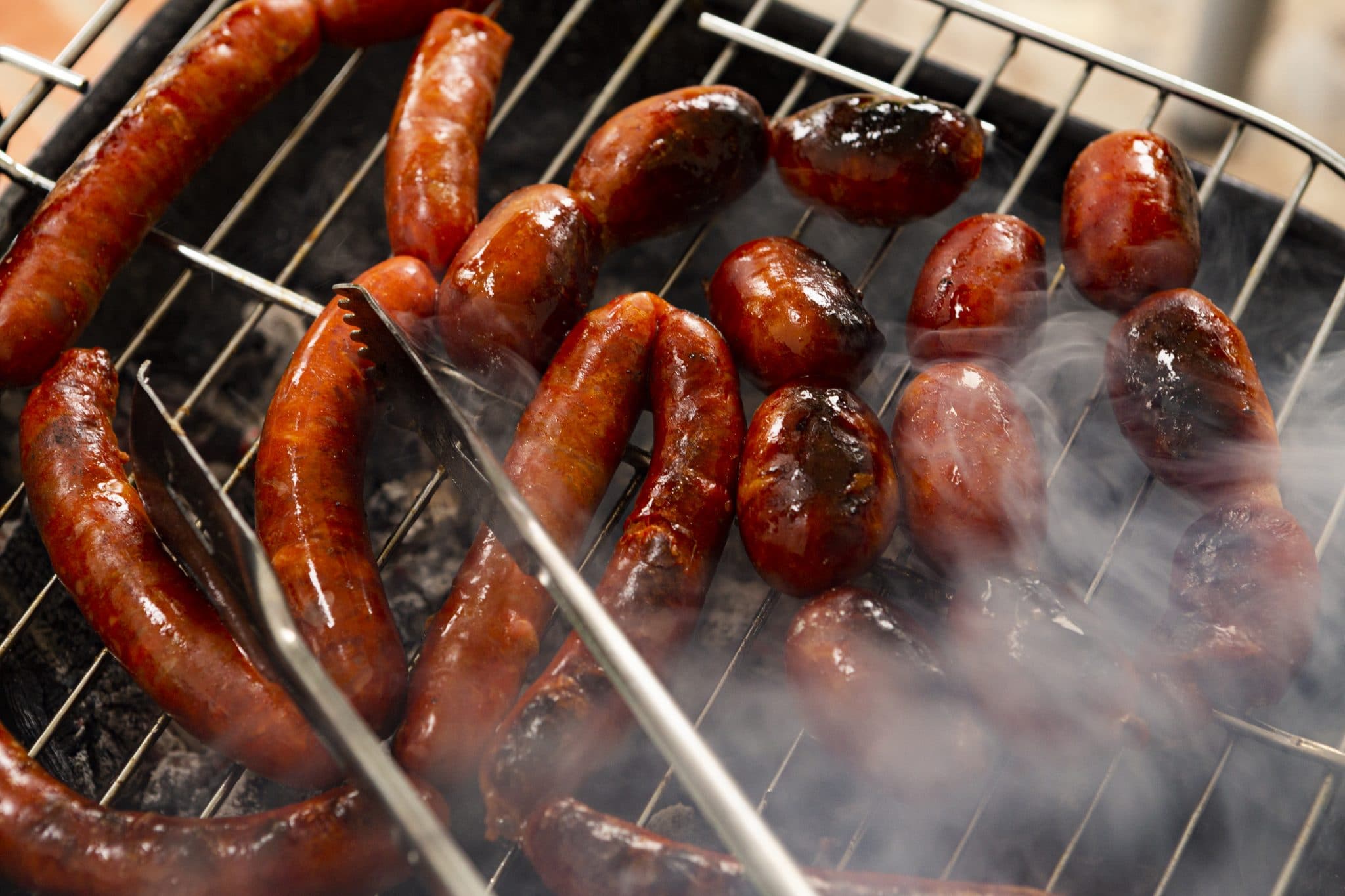 As this is a much spicier alternative, Chorizo goes well with tacos and queso sauce for its intense flavor. It can be cut up into rounds, especially when cured and can be used on pizza in this way. You can also remove it from the casing to use in soups, casseroles, or fried up on its own. It has great depth of flavor.
Here are some popular ways Chorizo is used:
Breakfasts – huevos rancheros, shakshuka
Tacos, burritos, enchiladas, quesadillas
As a topping on pizza
Component of charcuterie boards or platters
Chorizo salads with beans or couscous
Chorizo casserole
Which One Should I Cook With — Longaniza or Chorizo?
Now that we know a little about each of these, we can summarize the similarities and differences to establish which you should be using when you cook.
Similarities
Both have origins in Spain.
Both contain pork, garlic, and paprika.
Both can be cured.
Both can be sold as links.
Both are red in color.
Both are popular choices for breakfasts and for use in tacos and burritos.
Differences
Longaniza is often sold raw and as a longer, thinner sausage, whereas Chorizo is sometimes sold smoke or cured in shorter, fatter sausages.
You can remove Chorizo from the casing and use it as minced meat.
Chorizo contains more fat and a lot of paprika; Longaniza is seasoned with black pepper.
Longaniza has a rougher texture, and Chorizo is minced.
Chorizo is a spicier sausage, while Longaniza is milder.
There are Mexican versions of Chorizo that contain red or green chili peppers.
How Do I Know Whether To Use Chorizo or Longaniza?
It's not uncommon for folks to use these two interchangeably, as they are similar in many ways. For the most part, both are red, moist, and piquant in flavor due to the liberal use of paprika. Black pepper features heavily in Longaniza, however, and chili peppers appear in Chorizo, so the best advice is to choose the sausage that plays to these advantages.
Here are some essential tips to figuring out which you should use:
Do you want sausage or ground meat in your meal? If the answer is sausage links or rounds, you can use both, although Longaniza is preferable in this regard. You can take Chorizo meat out of the casing, so if you want to use minced meat, opt for Chorizo.
Do you like spicier, chili-pepper flavors? Chorizo is a spicier sausage that occurs as variants laced with these potent peppers. If you want a milder flavor with black pepper notes, opt for Longaniza.
Do you want smoked or cured meat for your finger-snack platter? The best bet here is Chorizo — it is sold as cured or smoked and can be cut into rounds and served with cheeses, biscuits, nuts, and other delicacies.
What's The Difference Between Longaniza and Chorizo?
Both Longaniza and Chorizo are popular Stateside, but knowing which to use depends on how you plan to cook it and which flavors you prefer. Those who don't particularly like chili or spicier flavors should stick to Longaniza.
Chorizo seems to be more versatile due to its cured, smoked, or minced meat availability, and while you can use both in a variety of dishes, Chorizo seems to remain the most popular.
---
Recent Recipes