Best Substitutes For Halloumi
In recent years Halloumi, or Haloumi as its commonly spelled in the US, is a cheese that has taken on international appeal with the globalization of the "foodie" culture and the introduction of bespoke food items that have made their way onto meze platters in restaurants worldwide.
But finding these cheeses in the store can be challenging, and should you find Halloumi, it will probably be incredibly expensive. What if you would like to replicate this Mediterranean platter staple at home and can't get your hands on any Halloumi at your local grocer or supermarket?
Halloumi cheese is traditionally made from a mix of goat's and sheep's milk, and sometimes cow's milk and is described as rubbery and squeaky when eaten raw. It's when melted through grilling or frying that its delights are released. Therefore, a good substitute must have a high melting point that gives Halloumi its unique taste and texture.
Without understanding fully how any Halloumi is supposed to behave when put to grilling will invariably make scratching through the mountains of cheeses at your local deli cheese section a daunting task. Here's a guide that provides information on some excellent Halloumi substitutes.
What Is Halloumi: Are There Any Worthy Substitutes?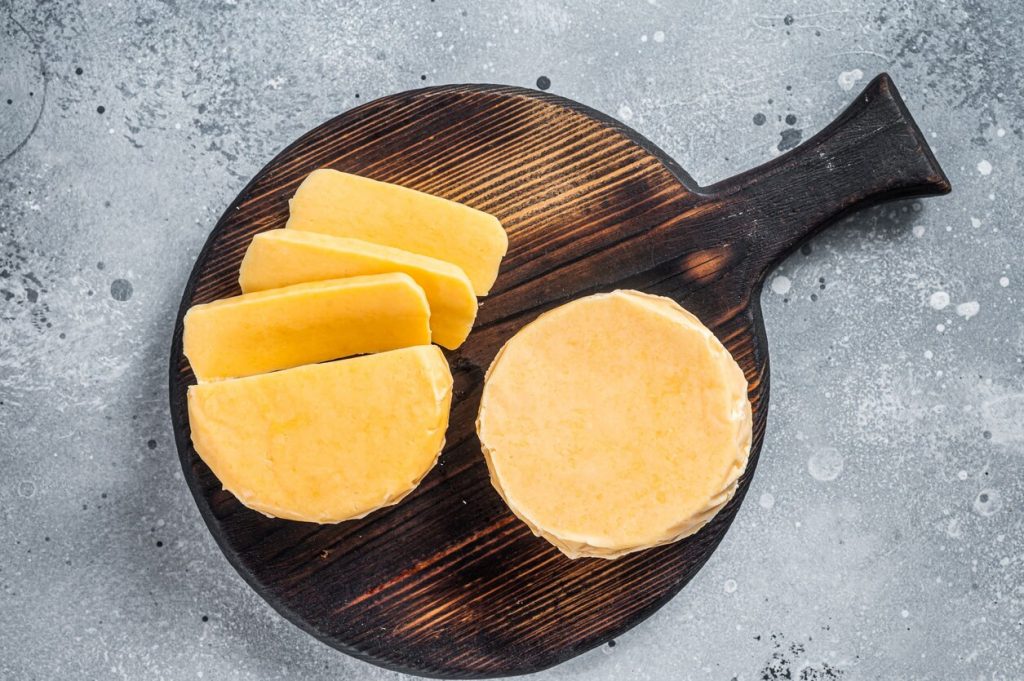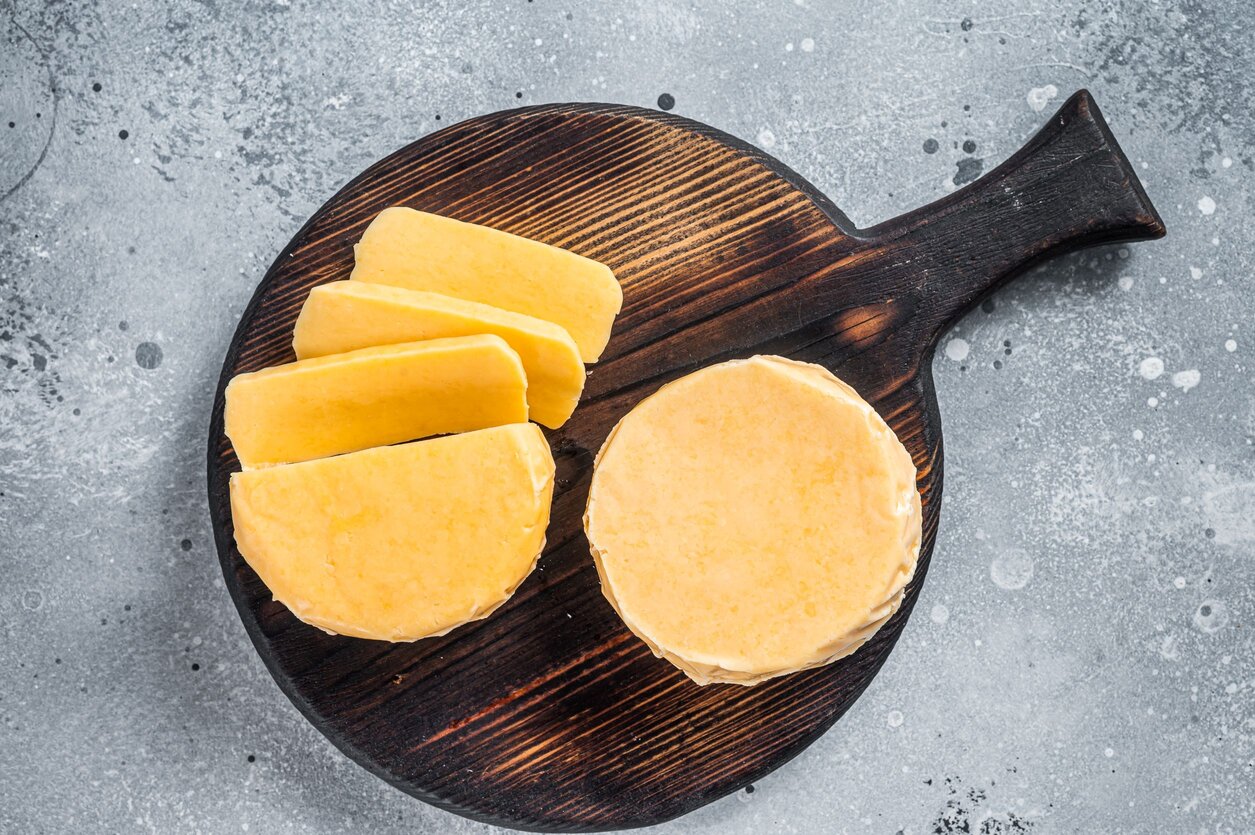 Halloumi cheese is an outlier amongst cheeses. It doesn't really melt, except at higher temperatures than other cheeses. The higher melting point comes from the production, where the curds are heated before being drowned in brine. This property makes Halloumi an excellent choice for grilling or frying. Another unique factor between Halloumi and other cheeses is that no acid-producing bacteria are used when it is produced.
Halloumi is originally from Cyprus, but it is also found in Greece and the Greek Island chain, the rest of the Balkans, and the middle east. It is usually made from a mixture of sheep and goat's milk, but sometimes mass-produced varieties use cow's milk instead. The taste is similar to Mozzarella or panela but saltier, and it has a sort of layered structure.
Halloumi is synonymous with Greek Cypriot cuisine, especially as a starter, being an ancient Mediterranean creation. A salty cheese, Halloumi is typically packaged in brine and deep-fried or grilled until golden brown and served drizzled with lemon juice. It is, in fact, subject to protection under EU law and in Europe can only be called Halloumi if it is produced in Cyprus.
Although you will almost always find Halloumi on the menu at restaurants serving eastern Mediterranean foods, especially Greek or Cypriot diners, finding it in a supermarket or grocer is not always a foregone conclusion.
Authentic Substitutes For Halloumi
The high melting point of Halloumi is an overriding key characteristic, and here are some noteworthy substitutes that won't taste too off the mark.
Queso Para Freir
This cheese, a variation of Queso Blanco or "white cheese" in Spanish, is very common in Latin America (particularly Mexico) and the Caribbean. Although this cheese is often compared to a Cypriot Halloumi or a Greek Kasseri, it is made from cow's milk, is salty and mildly flavored, much like Halloumi. The softer texture is different from Halloumi, but that shouldn't bother even the fussiest cheese connoisseur.
Queso Para Freir can withstand high temperatures before melting. Keeping its shape during frying ensures that the cheese's exterior turns a crispy golden brown yet remains creamy on the inside.
Although traditionally used in local cuisine in casseroles and sandwiches, it is also commonly used as an appetizer or accompaniment to a main meal. This cheese is versatile in that it can be served fried or fresh in a salad, both qualities of an authentic Halloumi.
Queso Panela
Queso Panela is another Mexican cheese that should be fairly easy to find in some parts of the United States, particularly in the west and southern states. It's also made from cow's milk. It's mild with a creamy, soft texture. Queso Panela is traditionally made in a basket, and it is usually served crumbled over tacos. Quesadillas or huevos rancheros.
Queso Panela has a high moisture content, so some may find it difficult to brown when grilled or fried. It will, however, hold its shape pretty well under high heat. With this characteristic in mind, it is probably better served fresh.
Kefalotyri
This cheese is the granddaddy of most hard Greek cheeses, dating back to ancient Byzantine. Young Kefalotyri is aged between 2 and 3 months. The more aged ones can be aged for over a year, making them quite dry and strong flavored.
Kefalotyri is a salty, sharp flavored cheese with a flaky white yet firm texture, similar to some variations of Feta cheese. Also, a Greek Cypriot native has a very high melting point and is well suited for grilling. Kefalotyri tends to be saltier and harder in texture than Halloumi, yet is also somewhat creamier when grilled or fried.
Due to its strong flavor, Kefalotyri might not be suitable for all tastes or applications but served on its own as a starter or appetizer. It makes a great pan-fried saganaki.
Paneer
Paneer, also known as ponir or Indian cottage cheese, is widespread among the Indian subcontinent and can be found anywhere from Pakistan and Nepal to Sri Lanka and the Maldives.
It is a fresh, versatile cheese with characteristics very similar to Halloumi. Made by curdling cow or buffalo milk with an acid element, it has a very high melting point, making it great for frying or grilling.
Paneer is a fairly mild cheese, making it a favorite in many spicy Indian dishes where some creaminess helps balance the flavors. It is also perfect, fried or grilled, on its own.
Tofu
Tofu, or bean curd, made from coagulated soy milk, is a perennial staple for those vegans and vegetarians looking for a plant-based Halloumi alternative. It is less salty than some of the other substitutes and therefore better able to take on the flavors of the other ingredients.
Tofu is also gluten-free and naturally dairy-free for anyone with lactose intolerance or suffering from IBS. In fact, it's low FODMAP (contains lower carbs that inhibit proper digestion) as long as it's the firm or extra firm variety. The softer ones tend not to have enough water-soluble fructans pressed away. These fructans are known to cause digestive disturbances.
Tofu is also very nutritious, low in calories yet high in protein, calcium, and iron, making it a versatile and healthy substitute for Halloumi. It is very popular in Asian cuisine.
Graviera
Graviera originates from the Greek islands such as Lesbos, Crete, Amfilochia, and Nexos. It is very popular, the name derived from the Swiss Gruyere and has similar characteristics. Graviera has a somewhat varied sweet to nutty taste depending on its origin.
Most are made from a mixture of goat's and sheep's milk, but as with most other cheeses, a cow's milk variety can also be found. This variation usually depends on the region where the cheese is produced.
Graviera is light and hard, making it another good melting cheese. A young Graviera is usually buttery and sweeter, and depending on its age, Greeks traditionally use it either for frying or salads. It is also often found in Saganaki, a traditional Greek dish served with lemon, pepper, and bread.
Feta
Feta is Greece's most famous cheese export and can be found worldwide. A staple in a Greek-style salad, it is almost certain to be found abundantly in the cheese aisle of any supermarket or grocer.
It comes in various brands and types, including a Danish Feta (not an authentic Feta) made from cow's milk and is very smooth and creamy. Danish Feta is not at all suitable for frying.
Feta is a white brined curd cheese, and like Halloumi, is made from goat or sheep milk and often a combination of both. It is compact, with no skin, and salty with a mild to sharp taste.
Feta is grainy and crumbly and takes a long time to melt. Therefore, it is not generally suitable for frying or grilling but makes a great substitute in a salad that calls for Halloumi.
Manouri
Yet another Greek cheese, Manouri, sometimes called Manyopi, is a by-product of the Feta producing process. Popular in Central and Northern Greece and Macedonia, this fresh, white, mixed milk whey cheese has a mild flavor similar to Halloumi. It looks very similar to Halloumi too.
Because of its versatility and milder taste, Manouri can be used in savory and sweet dishes such as pastries and spanakopita or chopped or diced and tossed into a salad.
Provolone
Provolone, an Italian cheese originating from Campania near Mt Vesuvius, is another well-known cheese found in shops worldwide. It is a stretched curd (pasta filata), aged and presented in smallish pear, sausage, or cone shapes.
There are principally two varieties of Provolone. Dolce is milder, with a taste similar to Halloumi, and Piccante has a typically sharper, stronger flavor. The Provolone Dolce variant makes a good substitute for Halloumi.
Provolone melts quite easily, which means it will not hold its shape very well. It makes a good substitute for Halloumi in sandwiches and some savory recipes requiring a good melting cheese.
Mozzarella
One of the most recognizable cheese types, famous for its use in pizzas, pasta, and many other traditional Italian dishes, Mozzarella typically is a very mild and soft cheese, making it an excellent substitute for Halloumi in salads.
Mozzarella is not aged, creamy and is usually eaten fresh soon after manufacture. It does not hold its shape when melted and is therefore only worthy of Halloumi's substitute in a salad.
There are two types of Mozzarella. Mozzarella Di Bufala is bold and rich in flavor, made from buffalo milk. The common variety easily found is fresh cow's milk Mozzarella. It's cheaper, but both make good Halloumi substitutes.
Other Halloumi Substitutes: Notable Contenders
Anari, another Cypriot by-product of Kefalotyri or Halloumi, is great in salads.
Queso Blanco is a collective term used to describe all white cheeses that share common traits such as their mild non-aged saltiness and their melting properties, which are all similar when grilling or frying.
Thanks to their melting properties, Queso Blanco and Indian Paneer cheese varieties are some of the only Halloumi substitutes suitable for frying and grilling or where a Halloumi would be used uncooked in a salad.
Other lesser-known cheeses with a high melting point and Halloumi substitutes include Cheese Curds, Leipäjuusto, Juustoleipä, Nablusi, Vlahotiri, Kasseri, Kefalograviera, Fefalotyri, and Formaela.
Factors To Consider When Choosing A Halloumi Substitute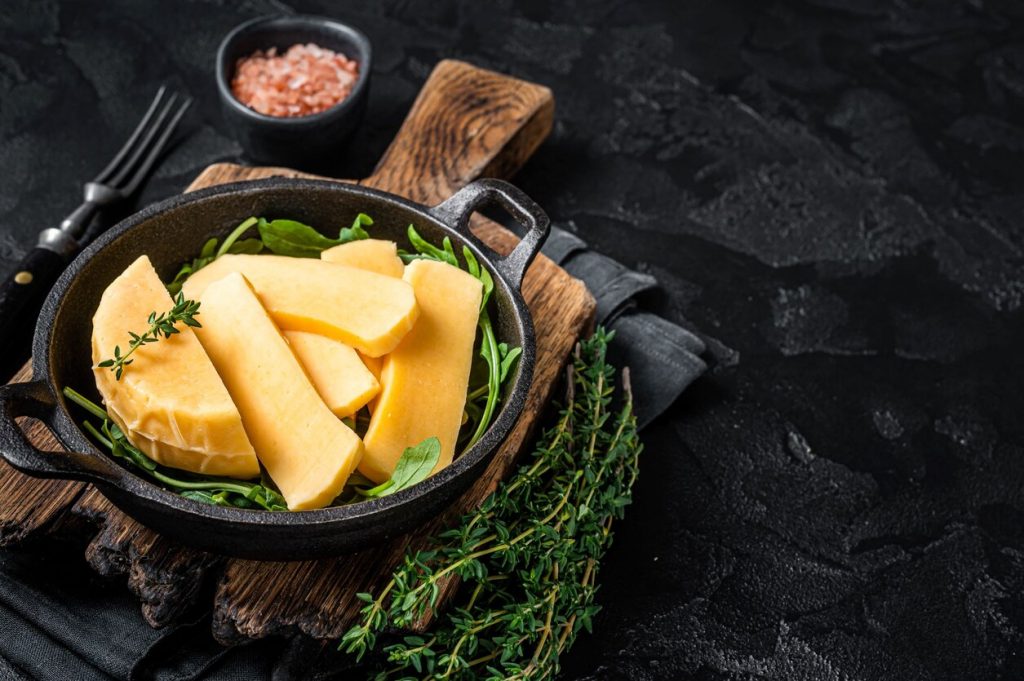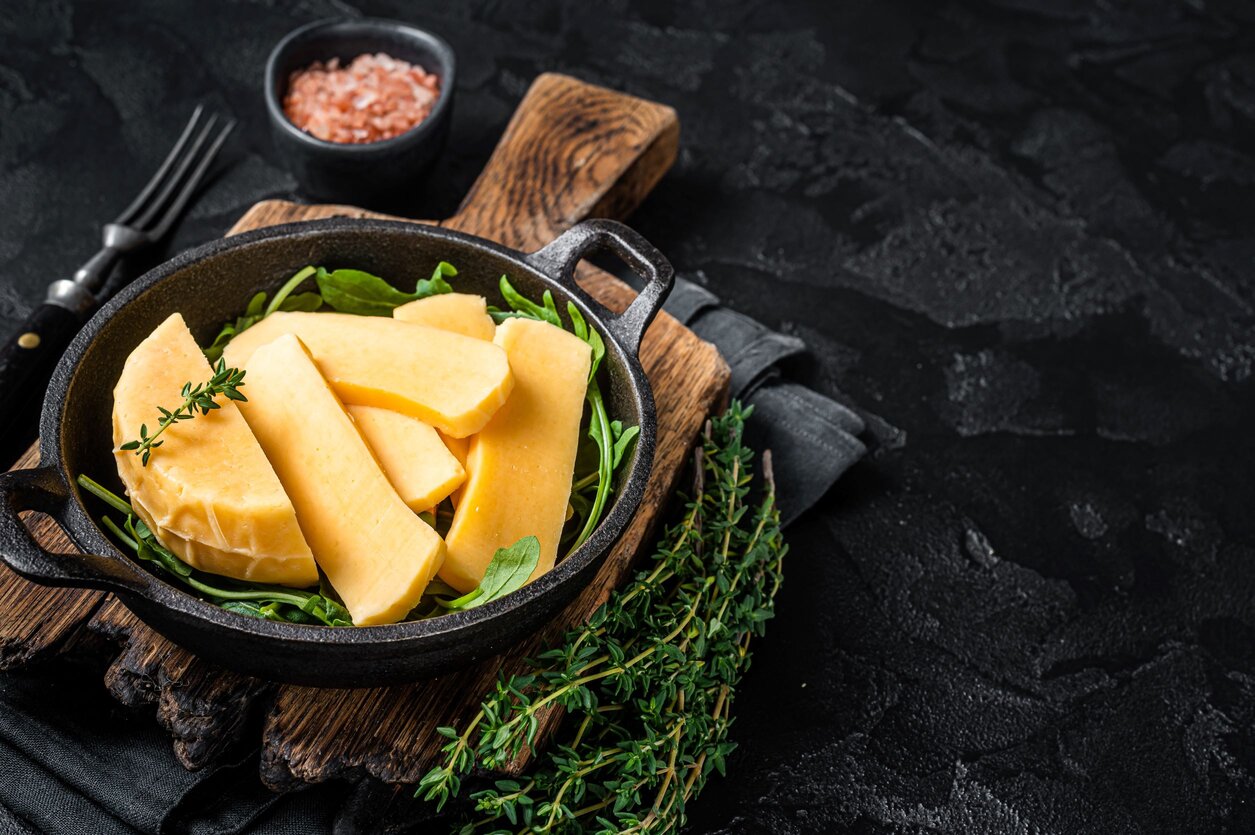 The Halloumi substitutes described in this article consist mainly of those that most closely resemble Halloumi cheese in color and taste. The fact is that Halloumi is prepared in various ways. Hence it is important to choose the correct substitute based on how you would like to present your Halloumi.
In summary, if you're looking for a Halloumi substitute to serve as a fried or grilled cheese, you'll need to select one of the substitutes with a high melting point and can retain its shape when subjected to heat. For this reason, some of the best are the Quesas (Panela, Para Freir, and Blanco), Kefalotyri, or an Indian Paneer.
The fresh Halloumi substitutes that do not keep their shape when melted or brown well are Feta, Mozzarella, Manouri, Graviera, and Anari. These are best served melted in a savory dish or fresh in a salad.
For those seeking a plant-based substitute, Tofu would probably work best.
So, What's The Substitute For Halloumi?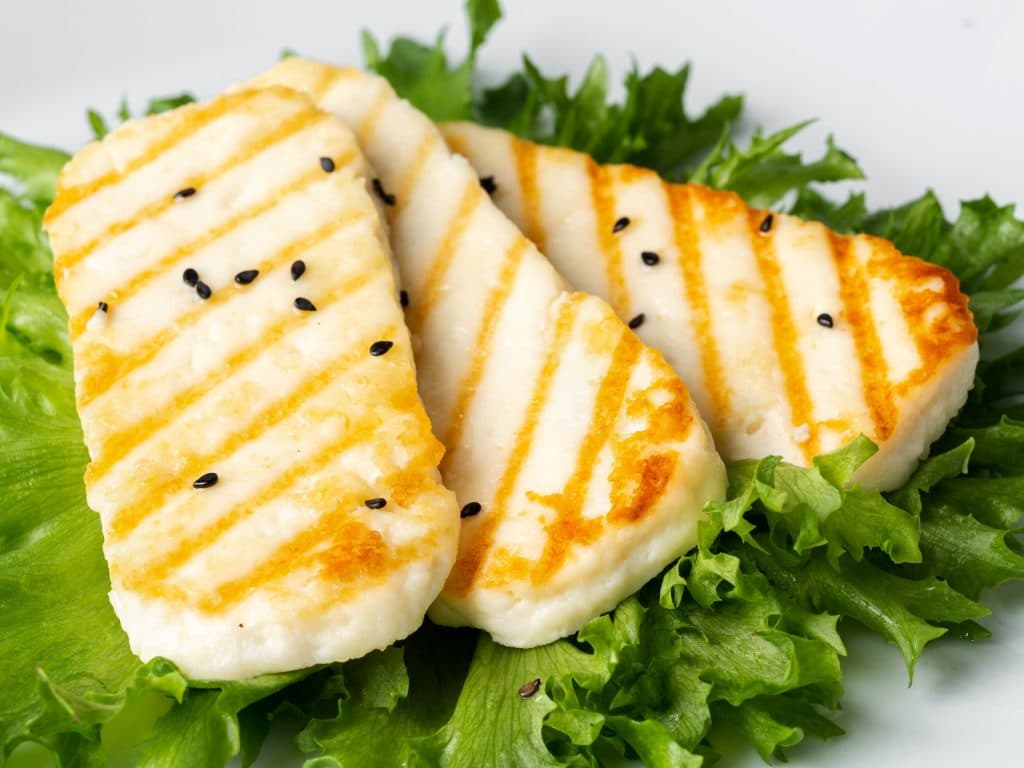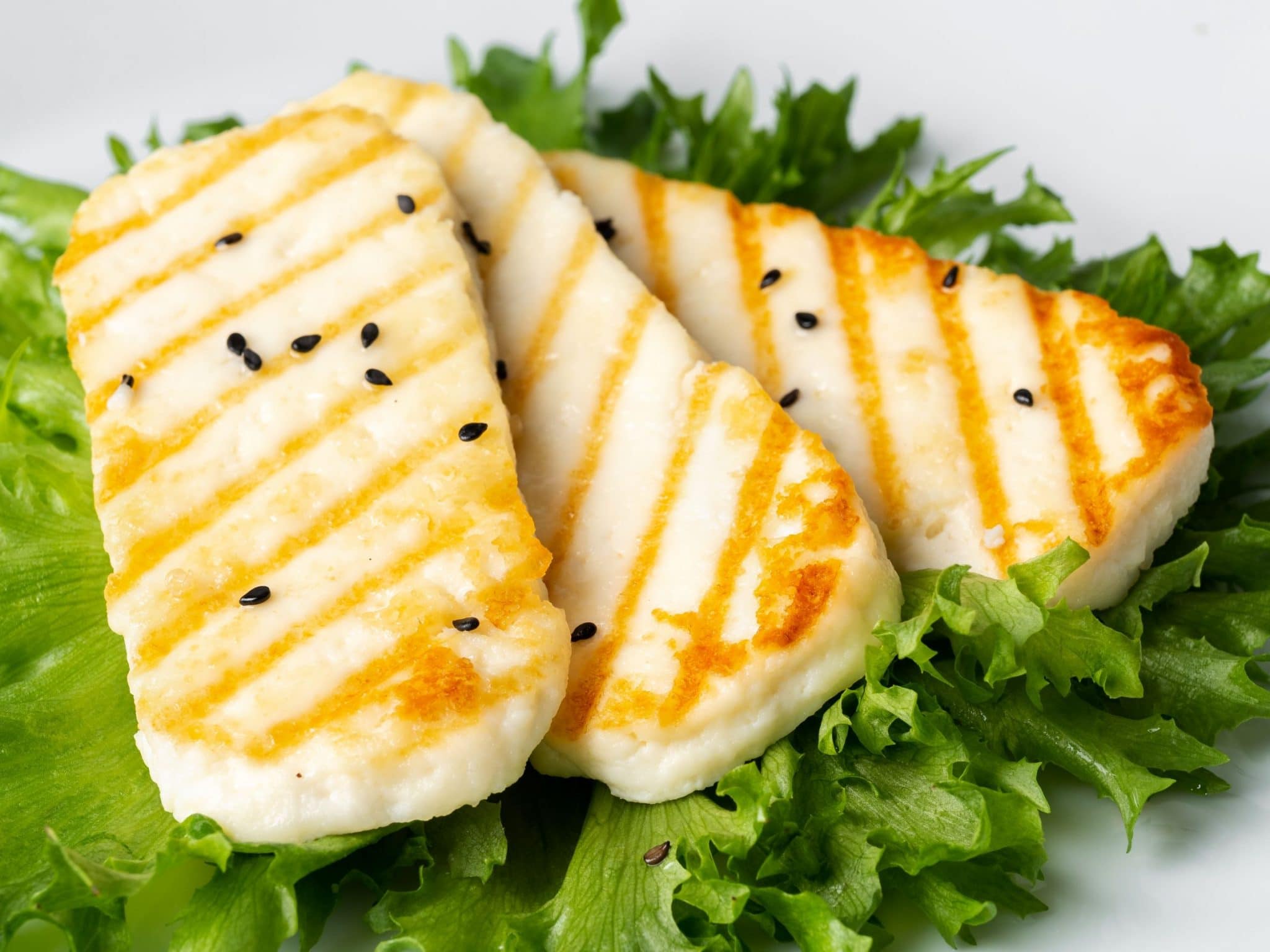 While all of these Halloumi substitutes are themselves sometimes difficult to find, depending on your location, there are enough options out there to cover you at the very least when attempting to zone in on an alternative cheese.
The Queso Blanco range, which encompasses all of the Queso variants described here, should be fairly easy to find in Hispanic areas where there are usually many delis catering for the community. The same can be said for Greek or Indian neighborhoods where the various Greek cheeses and Paneer can be found.
Most Mediterranean communities have foods available catering to their unique cuisines, and pretty much all of these cultures have some or other cheese that's perfect for grilling or frying.
Considering that most things go online, you can also try shopping online for your Halloumi or Halloumi substitute. Getting your favorite cheese should be fairly easy; there is always at least one hiding just around the next corner.
---
Recent Recipes