All The TGI Fridays Vegan Menu Options
TGI Fridays is well known as an all-around solid burger joint, offering American food, Friday night or date night staples, and more. But more importantly, TGI Fridays now offers the Beyond Burger: a vegan-friendly burger substitute you can use to enjoy many of the chain's best meals without compromising on your diet.
With that in mind, let's take a look at TGI Fridays' vegan options and break down exactly what you can order at this classic American comfort food restaurant chain.
| Menu Item | Type of Dish | Notes |
| --- | --- | --- |
| Beyond Burger | Burger | Order without cheese or sauce |
| Beyond Meat Cheeseburger | Burger | Order without cheese or sauce |
| House Salad | Salad | Order without cheese, croutons, or breadsticks. Sesame Citrus or Salsa with Avocado for dressing |
| Pasta with Tomato Marinara Sauce | Pasta | |
| Steamed Broccoli | Side | Ask server if dairy/butter-free |
| Fresh Fruit | Side | |
| Chips & Salsa | Appetizer | |
| French Fries | Side | |
Note: Cross-contamination can occur. Menu items as of 1/12/2023. Some item are only available at certain locations. Please ask your server to confirm these options as they may have changed.
TGI Fridays Vegan Entrees
TGI Fridays' entrees and main meals are where its vegan-friendliness really shines through, as the rest of the menu is a little lacking compared to other chains like Chili's, which offers several good vegan/vegetarian meals.
First up is the Beyond Meat Cheeseburger. As the name suggests, this uses the Beyond Burger instead of beef. But while you might think it's vegan friendly by default, you have to make a few modifications. For starters, be sure to order the burger without white cheddar and always order the Challah Bun. The other available bun type is not vegan, sadly.
Aside from the burger, TGI Fridays also offers a Chinese Salad. This can be ordered without chicken – if you prefer meat in your salads, you can sub the chicken for Beyond Meat. TGI Fridays is always happy to make this kind of accommodation.
Alternatively, you can choose the Tostado Nachos. Just be sure to order this dish without any meat, cheese, or sour cream, as all of these ingredients are not vegan.
Last but not least is the TGI Fridays Vegan Steak (UK Only). You read that right. First announced in January 2020, this steak is actually made from watermelon, which is chargrilled and spiced with sriracha. It's served with the TGI Fridays avocado sauce and classic sweet glaze. You can order it with crispy fries or roasted vegetables (though the fries are not vegan-friendly).


TGI Fridays Vegan Sides
TGI Fridays' only truly vegan-friendly side is unfortunately its Fruit Cup. On the other hand, you can add this to practically any other meal or dish to give yourself an energy boost and satisfy your sweet tooth.
TGI Fridays Vegan Kid's Meals
TGI Fridays does offer some kid-friendly options, though most of the items on their kid's menu are not vegan by default. Remember that you can always sub out certain types of meat with the Beyond Burger.
Aside from this vegan hack, kids can order fresh fruit or the TGI Fridays Marinara Pasta, which is vegan-friendly by default and doesn't require any modifications.
TGI Fridays Vegan Salads and Dressings
TGI Fridays does offer a pair of salad and dressing offerings. The first is the House Salad; you can remove some of the problematic items included in it by default and make it work for a vegan diet with a few specifications. You can also add the TGI Fridays Sesame Citrus dressing to your order for some extra flavor.
Unfortunately, these are the only two vegan-friendly salad and dressing options available at this time.
TGI Fridays Vegan Desserts
Lastly, TGI Fridays offers a dedicated dessert option for vegan diners. It's TGI Fridays' Sorbet Orange Sundae, which has a delightfully tangy flavor. Technically, TGI Fridays' Mango-Peach Lemonade Slushie is also vegan-friendly, though it was not designed for vegan diners first and foremost like the former option.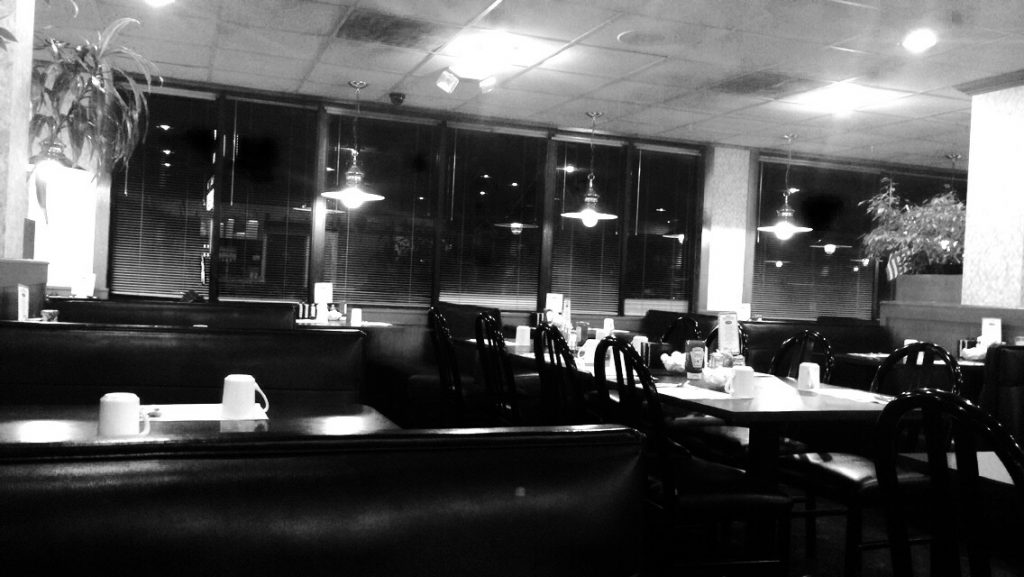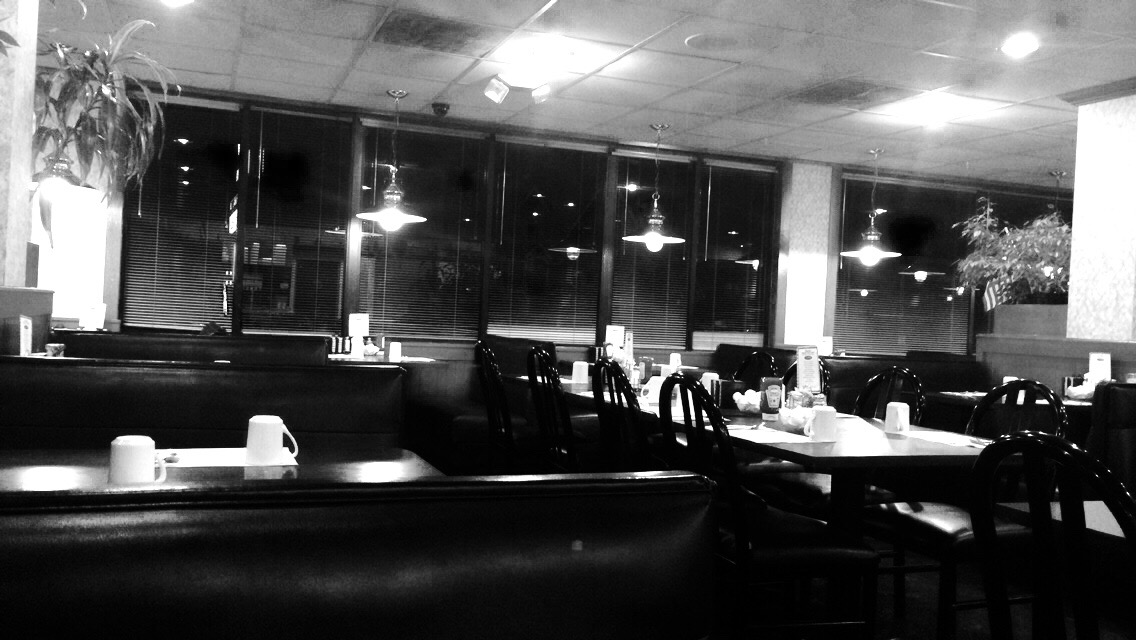 The Best TGI Fridays Vegan Options
Naturally, the Beyond Burger is the staple vegan option at TGI Fridays. If you've never tried Beyond Meat before, you should do so – this vegan substitute has a meaty profile and juicy texture that almost perfectly replicates the flavor quality and "umaminess" of real meat.
This Burger is 100% vegan by default and is completely GMO, soy, and gluten-free. While the burger comes with red onion, lettuce, tomatoes, pickle, and the signature Friday's sauce by default, you can customize the burger to your liking.
Alternatively, you may want to try the above-mentioned Vegan Steak. Though it's made with watermelon, it still tastes fantastic and offers a new way to enjoy steak. The steak is surprisingly not sweet, even though watermelon is when you eat it normally or fresh.
If you want something more classically vegan, the TGI Fridays Black Bean Avocado Burger is another good option. It comes with a patty made entirely of cola onions, black beans, avocado, and chipotle Tabasco sauce. The resulting patty is delectable, fiber and protein-packed, and firm enough so that it offers a satisfying eating experience.
TGI Fridays Vegan Food FAQs
Are the buns that TGI Fridays vegan?
There are two options at TGI Fridays. The Challah Bun is the one you want to go with if you're a vegan, as the other, called the Gluten-Free Bun, is unfortunately not vegan in the slightest. Be sure to specify that you want the Challah Bun when ordering anything off TGI Fridays' menu.
Can you eat Whole Food Plant-Based or WFPB at TGI Fridays?
No, unfortunately. However, you can order the TGI Fridays house salad; just be sure to specify that you want no cheese, dressing, or croutons included. Add a fruit cup to your order and you'll basically have a WFPB meal ready to go.
Does TGI Fridays offer the Impossible Burger as well?
No. Instead, they offer the Beyond Burger exclusively.
So, Does TGI Fridays Have Good Vegan Options?
Ultimately, TGI Fridays is vegan-friendly largely because it offers Beyond Meat for its burger and other meal options. It also provides fresh vegetables and certain salad combinations that are acceptable for the vegan diet.
However, we'd prefer to see more vegan-friendly sides and dedicated meal options on the chain's menu in the future. For now, TGI Fridays is like most other restaurant chains in that vegans have to adjust their orders or specify that certain ingredients be used in order to avoid eating something problematic.
Still, this may be the only restaurant chain in your area where you can enjoy a good, vegan-friendly burger. Stop by TGI Fridays yourself and let us know what you think of their vegan options!
---
Recent Recipes