Easy Turkish Red Lentil Soup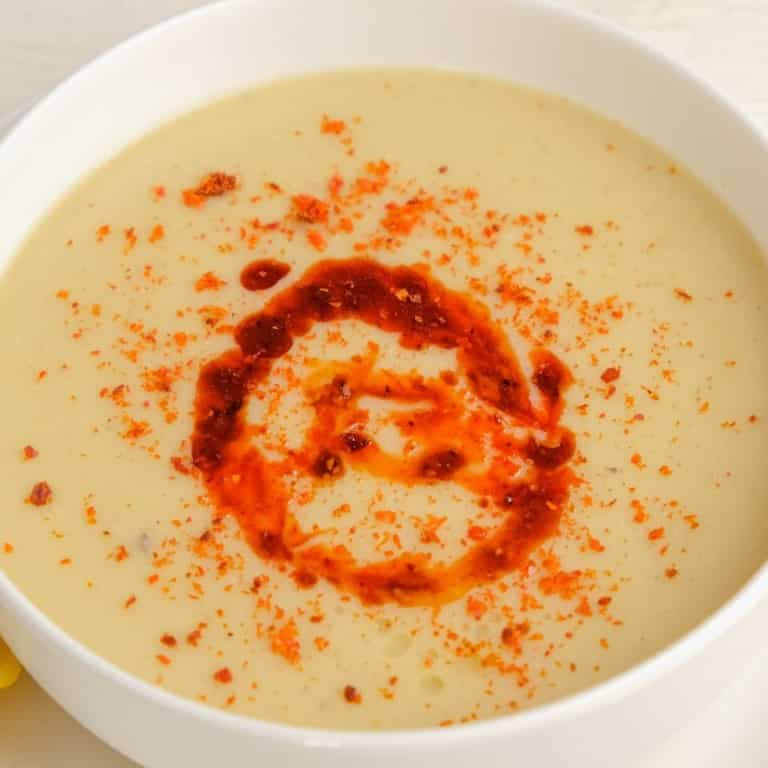 Ingredients
For soup:
1

cup

red lentil

rinsed and drained

4

cup

water

2

cup

chicken stock

Salt

to taste

Pepper

to taste

Lemon wedges

to serve
For roux:
½

tbsp

olive oil

½

tbsp

butter

1

tbsp

all-purpose flour
For sauce:
1

tbsp

olive oil

1

tbsp

butter

½

tsp

red pepper flakes
Instructions
Put the red lentils with water and chicken stock in a medium pot. Sprinkle some salt and pepper to taste.

Half-close the lid and let it boil. When it boils, discard the foamy part on top with a small strainer or a wooden spatula. Then close the lid and reduce the temperature to simmer. When the red lentils are very soft, set aside.

Meanwhile, the red lentils are simmering; heat the olive oil and butter in a small pot. Add the flour to the pot and cook them to make the roux. When the bubbles are on top, pour 1 cup of cooked red lentils with water, then mix it. Pour this mixture into the lentils pot and cook them together.

Pulse the lentils with a hand blender until it's homogeneous and smooth, then cook for another 10 minutes.

Heat the olive oil and butter in another small pot and add the cayenne. Heat for about 30 seconds, then set aside.

Ladle the lentil soup to the serving bowl and drizzle the oil and cayenne mixture on top before serving. Serve with lemon wedges.
Nutrition
Calories:
206
kcal
|
Carbohydrates:
21
g
|
Protein:
10
g
|
Fat:
9
g
|
Saturated Fat:
2
g
|
Polyunsaturated Fat:
1
g
|
Monounsaturated Fat:
6
g
|
Cholesterol:
6
mg
|
Sodium:
272
mg
|
Potassium:
417
mg
|
Fiber:
5
g
|
Sugar:
4
g
|
Vitamin A:
122
IU
|
Vitamin C:
4
mg
|
Calcium:
38
mg
|
Iron:
3
mg
Tips, Notes & Substitutes:
This delicious, creamy Turkish red lentil soup recipe is perfect for a winter meal. The soup is hearty and filling, and the lentils provide a good source of protein and fiber. This soup can be made ahead of time and reheated, so it's perfect for a busy weeknight.
There are a few things to keep in mind when making this soup:
Be sure to use red lentils, which cook more quickly and provide a creamier texture. Use high-quality, organic red lentils; this will make a big difference in the flavor and nutrition of the soup.
For more delicious soup, you need to use the correct type of lentils. Turkish red lentils are small, red, and have an earthy flavor. They can be found in most Middle Eastern grocery stores.
You can add more water, stock, or broth if you want a thinner soup. And finally, if you want a spicier soup, you can add red pepper flakes.
It's important to simmer the soup gently, don't let it boil after discarding the foam.
Be sure to season the soup well with spices and a squeeze of lemon juice. This will brighten up the flavors and make it even more delicious.
You can combine fresh and frozen vegetables for the soup, such as onion, carrot, or potato. If you add the vegetables, you need to increase the liquid amounts. This will give it a more robust flavor and also save you time.
You can also add some crumbled Turkish bread for a heartier soup.
Enjoy!
---
Recent Recipes