All The Bob Evans Vegan Menu Options
Bob Evans is a classic American eatery that nonetheless doesn't offer a whole lot of variety for vegans or vegetarians. Unfortunately, lots of Americans like to eat at Bob Evans due to its spread of delicious sandwiches and a variety of different breads you can choose from. Plus, Bob Evans has some good entrées if you are a meat-eater.
If you're a vegan, you probably won't go here by choice. But if a Bob Evans restaurant is the only one in the area and you are starving, or if someone in your family is desperate to go, you might find yourself trapped at a table nonetheless.
If that's the case, you're in luck! This page will break down all the vegan options at Bob Evans's menu in detail. Let's take a closer look.
| Menu Item | Dish | Notes |
| --- | --- | --- |
| Baked Potato | Sides | Varies by location |
| Brioche Bread | Bread | Avoid the bun which has milk |
| Chocolate Sauce | Dressings/Sauces | – |
| Colonial Dressing | Dressings/Sauces | – |
| Cranberry Relish | Dressings/Sauces | – |
| English Muffin | Bread | – |
| French Fries | Sides | – |
| Fresh Fruit | Breakfast | – |
| Golden Brown Home Fries | Breakfast | – |
| Hash Browns | Sides | – |
| Hashbrowns | Breakfast | – |
| Home Fries | Sides | – |
| Marble Wheat Bread | Bread | – |
| Potato Bun | Bread | – |
| Ranchero Sauce | Dressings/Sauces | – |
| Rye Bread | Bread | – |
| Salad | Sides | Order without croutons, cheese, and any egg/meat and only use Colonial dressing |
| Sourdough Bread | Bread | – |
| Steamed Broccoli | Sides | Order without butter |
| Wheat Bread | Bread | – |
| White Bread | Bread | – |
Note: Cross-contamination can occur. Menu items as of 1/11/2023 as menu items may have changed.
Vegan Sides at Bob Evans
Let's start with the vegan-safe side options at Bob Evans. While these could be better, they can also be worse. Bob Evans offers a handful of reasonable vegan sides you can possibly combine to make a full meal for yourself, including:
Baked potatoes, though you need to order them plain without any butter or cheese to keep them vegan friendly
Steamed broccoli, which should also be ordered without any butter. Fortunately, the broccoli quality is usually pretty good
A fruit dish, which comes without any animal products. The exact fruit used will depend on the season, so sometimes you might end up with strawberries, a tie you might have blueberries or peaches, and so on
The French fries, which are cooked in soybean oil. However, the French fries will definitely be made in a cross-contaminated fryer or with cross-contaminated tools, so keep this in mind depending on what constitutes "vegan" to you
The steel-cut oatmeal, which can serve as a reasonable breakfast. Be sure to ask for it plain and specify that the oatmeal should be cooked in water instead of milk. If you leave it up to chance, the server could order it either way
The hashbrowns shredded potatoes. These are a great breakfast option, and you can even add vegetables to the potatoes to give yourself a little extra fiber and more nutrients in your breakfast
Homefries, which are similar to hashbrowns and are also vegan friendly. They're a little larger, though, so they might fill you up a bit more
Cornmeal mush, which is serviceable if a bit bland
Vegan Bread Options at Bob Evans
As a place to put together tons of great sandwiches, it's no surprise that Bob Evans has a wide variety of breads available. It's important to know which breads you can safely eat if you're a vegan since some of them are made with butter, milk, and other non-vegan products.
All of the vegan breads at Bob Evans include:
White bread
Wheat bread
Rye bread
Sourdough bread
Potato buns
English muffins
Fortunately, that's a pretty good selection for a place that doesn't have any explicitly vegan-friendly options on its menu. However, you should probably order any bread product without any butter or margarine. Bob Evans gives one of these toppings by default if you don't correct them.
On the downside, there aren't very many sandwiches or similar food you can make at Bob Evans while keeping them vegan friendly. Consider the above side options and imagine trying to make a sandwich out of them. You could potentially add French fries are hashbrowns, we suppose, but we don't know how palatable that would actually be!
Are There Vegan Salads at Bob Evans?
Yes, fortunately for vegans who appreciate greens in their diets. You can build your own salad made out of the above ingredients like the fruit bowl plus some of the dressings mentioned below. Unfortunately, Bob Evans doesn't offer any made-for-vegan salads, so you'll need to construct your salad yourself.
Be sure to order your salad without any crackers, cheese, meats, eggs, or croutons. All of these are found in one form or another in the menu options at Bob Evans.
All Bob Evans salads can be ordered with balsamic vinaigrette dressing, colonial dressing, sweet Italian dressing, and raspberry reduced-fat dressing. Each of these is vegan-friendly.
Other Vegan Eats at Bob Evans
Aside from the above options, Bob Evans also offers some vegan-friendly sauces and extra food items, including:
Grape jelly and strawberry jam
Apple butter
Orange marmalade
Pancake syrup
Dried raisins and cranberries
Sugar-free pancake syrup
Sadly, don't be fooled by the chocolate fudge topping. According to Bob Evans, it contains dairy, so if you see that it is dairy-free on other sites, those sources are wrong. If you want something sweet and vegan, try our easy avocado chocolate mousse at home.
Furthermore, the Wildfire BBQ sauce is not vegan since it contains honey.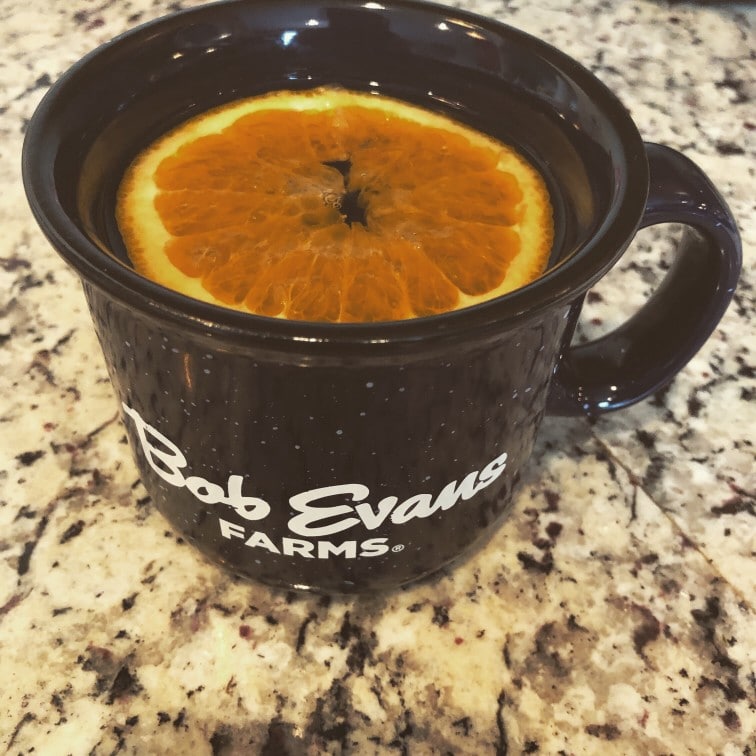 Bob Evans Vegan Options FAQs
Are the hotcakes at Bob Evans vegan?
No, they are not. This also includes the multi-grain hotcakes or pancakes.
Is Bob Evans common throughout the US?
This casual dining chain which primarily provides breakfast food has about 500 locations scattered throughout 18 states. However, you'll be most likely to encounter a Bob Evans restaurant in the Midwest.
Are all the items at Bob Evans subject to cross-contamination?
For the most part, yes. However, the bread products are probably not cross-contaminated to the same degree as the French fries or hashbrowns. That's because the breads are baked independently, so it's quite possible that they'll never come into contact with non-vegan bread tools or trays.
Is Bob Evans Good for Vegans?
In our opinion, not exactly. That being said, it does offer some more vegan-friendly options compared to other chains like Wing Stop. But compared to Denny's and similar sit-down restaurants, Bob Evans has a lot of improvements to make before it really impresses us in terms of vegan friendliness.
If you have multiple options in your area, you'll probably be better off checking out a more vegan-friendly establishment. You can check out our breakdown of vegan-friendly menus and food items at a variety of eateries today for more info.
---
Recent Recipes