All the Vegan Menu Options at Bonefish Grill
If you live in Florida, then chances are, you've heard of Bonefish Grill. This is a seafood fast-food chain that first opened in St. Petersburg back in 2000. Since then, it's exploded in growth, with over 215 locations in 28 states as of 2015!
You might be now thinking, "I'm a vegan. What interest is a seafood restaurant to me?"
But if you don't open your mind to new things, you'll be stuck with a boring rotation of restaurants. Plus, your friends won't think you're very fun!
We're here to tell you that there are vegan options at Bonefish Grill, and they're actually very delicious! Read on to find out what vegan menu awaits you.
| Menu Item | Dish Type | Notes |
| --- | --- | --- |
| Bonefish House Salad | Greens | – |
| Chimichurri Sauce | Sauces | – |
| Citrus Herb Vinaigrette | Dressings | – |
| French Fries | Sides | – |
| Jasmine Rice | Sides | – |
| Mango Salsa | Sauces | – |
| Seasonal Avocado Toast | Brunch | Order without cheese |
| Seasonal Vegetables | Sides | Order without butter |
| Steamed Asparagus | Sides | – |
Note: Cross-contamination can occur. Menu items as of 1/13/2023. Some item are only available at certain locations. Please ask your server to confirm these options as they may have changed.
Appetizers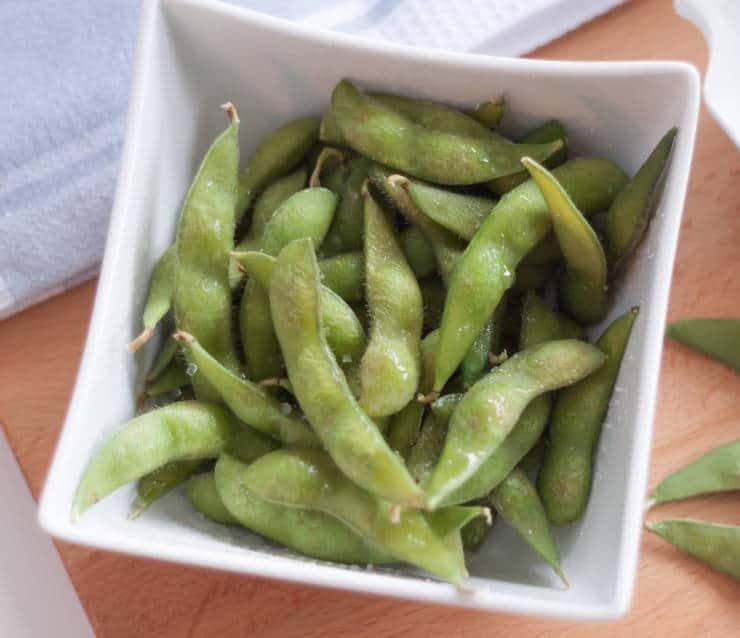 If you've been vegan for a while and like to dine out, then you might be quite familiar with appetizers. Many restaurants don't have vegan entrees, so you're stuck with piecing together a meal from appetizers and sides.
If you want to do that at Bonefish Grill, then here are your picks for appetizers.
Edamame
Edamame is a Japanese soybean that's served in its pod. They're very healthy since these beans are steamed, which means it retains all its nutritious goodies.
The edamame beans come with a side of green tea, which goes down nicely with the beans!
Bread
Not every location has this, but it's worth noting. At some Bonefish Grill locations, they'll serve you bread and some dipping oil and dressing.
Chips and Salsa
Here's another appetizer that isn't served at every location. If you do see chips and salsa on the menu, then you can feel confident they're vegan, as no animal products are used in either thing.
Main Dishes
Sadly, Bonefish Grill doesn't have that much to offer in terms of main dishes. They are a seafood restaurant, after all!
Basically, one of the only "main dishes" you can order that's vegan-friendly is the avocado toast. However, this is only served during brunch. Also, you'll have to ask for it without butter since that's made with dairy.
At some locations, they might have pad thai on their menu. If you spot this dish, just make sure to ask the waiter what ingredients are in it so you'll get a 100% vegan meal.
Salads
Salads are a great way to get your daily veggie intake while enjoying something refreshing, light, and healthy. However, there's only one vegan salad you can order at Bonefish Grill: the Bonefish house salad.
This salad is actually very delicious, but unfortunately, it's not very big. So if you're thinking of making it your main meal, you might want to order several portions and/or combine it with other items.
There's also the Florida Cobb salad, but you'll have to omit the cheese and protein to make it vegan. You'll also have to order a vegan dressing (more on this later).
Sides
Because there are essentially no vegan main dishes at Bonefish Grill, you'll most likely have to resort to pairing up some sides to make a meal.
Jasmine Rice
This might be a plain side, but it'll do the trick in a pinch. You can combine a side of jasmine rice with other menu items to bulk up your meal and feel fuller at the end.
Mango Salsa
Whether it's your first time or 100th at Bonefish Grill, you'll want to order the mango salsa! It's a great variation on normal salsa if you're sick of that.
Plus, it goes great with almost any dish. It's so good that you can even eat it on its own!
Steamed Asparagus or Grilled Vegetables
This side is a little plain, but still a good choice. You can also ask the waiter to get a side of grilled vegetables if you want some variation!
Tuna Bowl
Obviously, you'll have to make some changes here to make the tuna bowl vegan. Sub the tuna for steamed veggies, like green beans or broccoli!
Toppings and Sauces
We've already mentioned that the mango salsa is a fantastic vegan side. You can also use it as a topping or sauce!
Some other tasty toppings and sauces you can add to your dishes include:
Citrus herb dressing
Citrus dressing
Oil and balsamic dressing
Do note that their pesto sauce is not vegan.
Whole Foods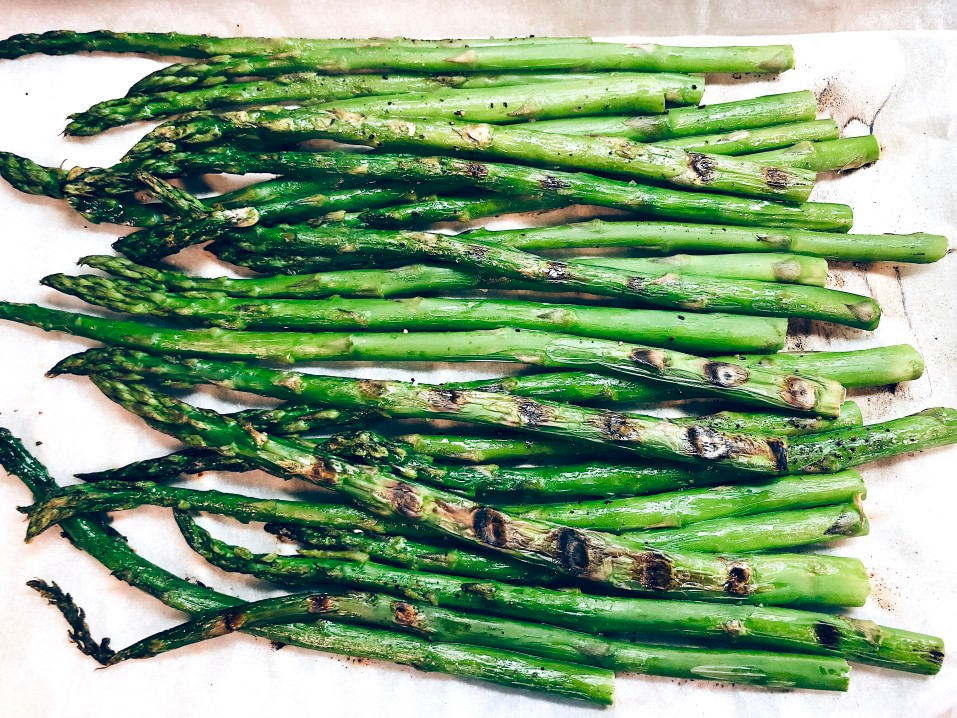 For those of you who are flexitarians or are on a whole-food plant-based (WFPB) diet, then you'll be happy to know that Bonefish Grill does have some choices that cater to this diet. They include:
Steamed asparagus
Green beans (ask for no butter)
Steamed broccoli (ask for no butter)
Bonefish house salad
Florida Cobb salad (ask for no cheese or protein)
The kitchen staff should be able to prepare all of these dishes without oil, processed sugar, or flour!
Beverages
Need something to wash down your meal with? Then you're probably wondering about the beverage choices at Bonefish Grill. They serve a nice variety of sodas, such as Coke, Coke Zero, Dr. Pepper, Sprite, and Barq's root beer.
Other vegan beverages you can order at this restaurant chain include orange juice, lemonade, coffee, espresso, hot and cold tea, and bottled water.
You can also order some cocktails, although you'll have to make sure they're vegan by asking your waiter for more information.
Try These Vegan Options at Bonefish Grill
We know it's strange to go to a seafood restaurant when you're a vegan. But as you can see, there are definitely vegan options at Bonefish Grill.
While it's true that there aren't really any main dishes that are completely vegan-friendly, there's still enough to piece together a meal that's still delicious. So if you ever have to go eat at Bonefish Grill, you won't have to worry about going hungry!
Got a date at Benihana soon? Then you should read up on the vegan options available there too. Our article will tell you everything you need to know!
---
Recent Recipes