What Is the Best Healthy Alternative to Sugar In Coffee?
Do you like to indulge in a warm, steaming cup of coffee in the morning? Are you known to enjoy an iced coffee on a hot day? If you are like 62% of Americans, you probably enjoy consuming coffee in some way at least once a day.
Coffee is a great way to boost your energy or to have a refreshing treat. However, drinking coffee with lots of sugar can be bad for your health, especially if you have it every day.
Many people have been interested in finding a healthy alternative to sugar in coffee. If you want to learn more about alternatives you can use to sweeten and add flavor to your coffee instead of sugar, check out these 20 sweetener options that will leave your taste buds satisfied.
1. Honey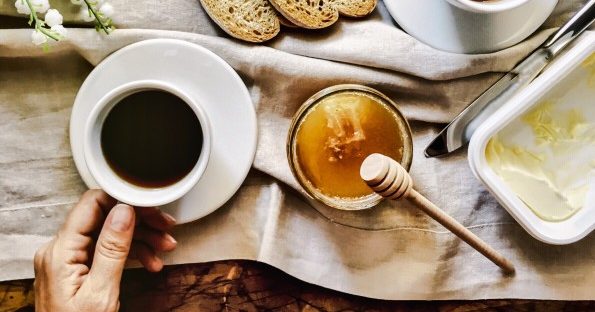 Honey is a great, natural sweetener and one of the best alternatives to sugar. It adds a soft, smooth sweetness to your drink and a subtle, warm and bright flavor. Honey dissolves easily so it is great in both hot and cold coffees.
Honey has a lower glycemic index than sugar so if you monitor your blood sugar levels honey is a great option for you. Honey also contains some nutrients that you can benefit from.
Pure honey contains antioxidants, which are greatly beneficial to your health. They can help to reduce the risk of diseases and promote a healthy heart and healthy eyes. It can also help to reduce blood pressure, which reduces the risk of heart disease. Honey also has properties that help to lower bad cholesterol in your blood.
Not to mention, honey has medicinal qualities that help to soothe sore throats and can even help if you have a cough.
2. Specialty & Single Origin Coffee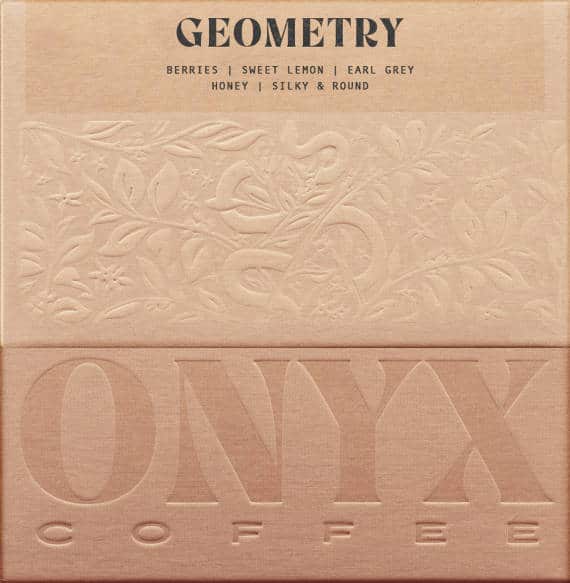 If you want to try out different flavors, notes, and levels of bitterness in your coffee without adding any sugar, try out different specialty or single-origin coffees. Single-origin coffees are coffees that come from specific locations and carry different notes and flavors in their coffee beans. Specialty coffee is a term for the highest grade of coffee you can purchase.
Single-origin coffees offer many different flavor notes right on the bag, depending on the region they are from and the amount of time the beans were roasted. Many coffee roasting companies like Onyx Coffee make premium blends of single origin coffee beans to have more consistent flavor notes.
For a caramel and nutty flavor, you can try a coffee from Central and South America. If you like fruity and floral flavors, try one from the Middle East or Asia. Southeast Asia and the Pacific areas offer single-origin coffees with earthy and spiced notes.
You can also find single-origin coffee roasters that help local, small coffee farms. It is a great way to support small coffee suppliers while enjoying a tasty and quality cup of coffee.
These coffees can be pricey per pound compared to normal coffee, but if you invest the money and time in learning to brew them properly, you can get some fantastic sweet flavors without any additives.
3. Maple Syrup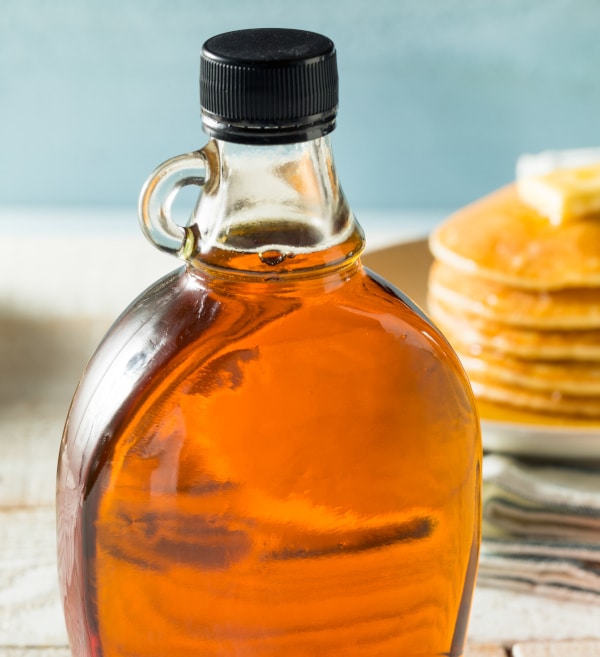 If you like sweet coffee, maple syrup makes one of the best healthy sugar alternatives. Maple syrup will give your coffee a sweet, caramelly flavor with some hints of vanilla. You won't need to add a lot, because a little maple syrup goes a long way!
Pure maple syrup even has nutrients that are good for you. It is rich in zinc and manganese, and even contains iron, calcium, and potassium! It also contains some antioxidants, which are helpful for your blood health.
Maple syrup is a delicious alternative to sugar that you can take advantage of its health benefits!
4. Cocoa Powder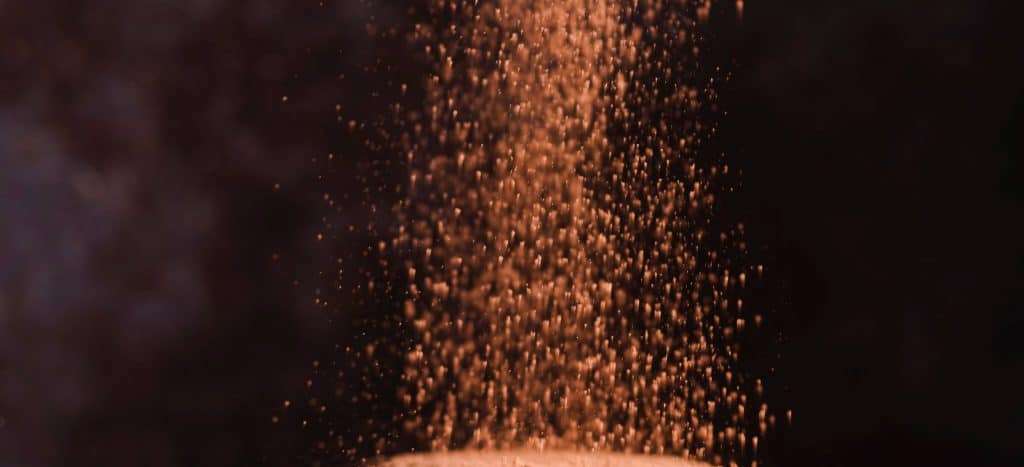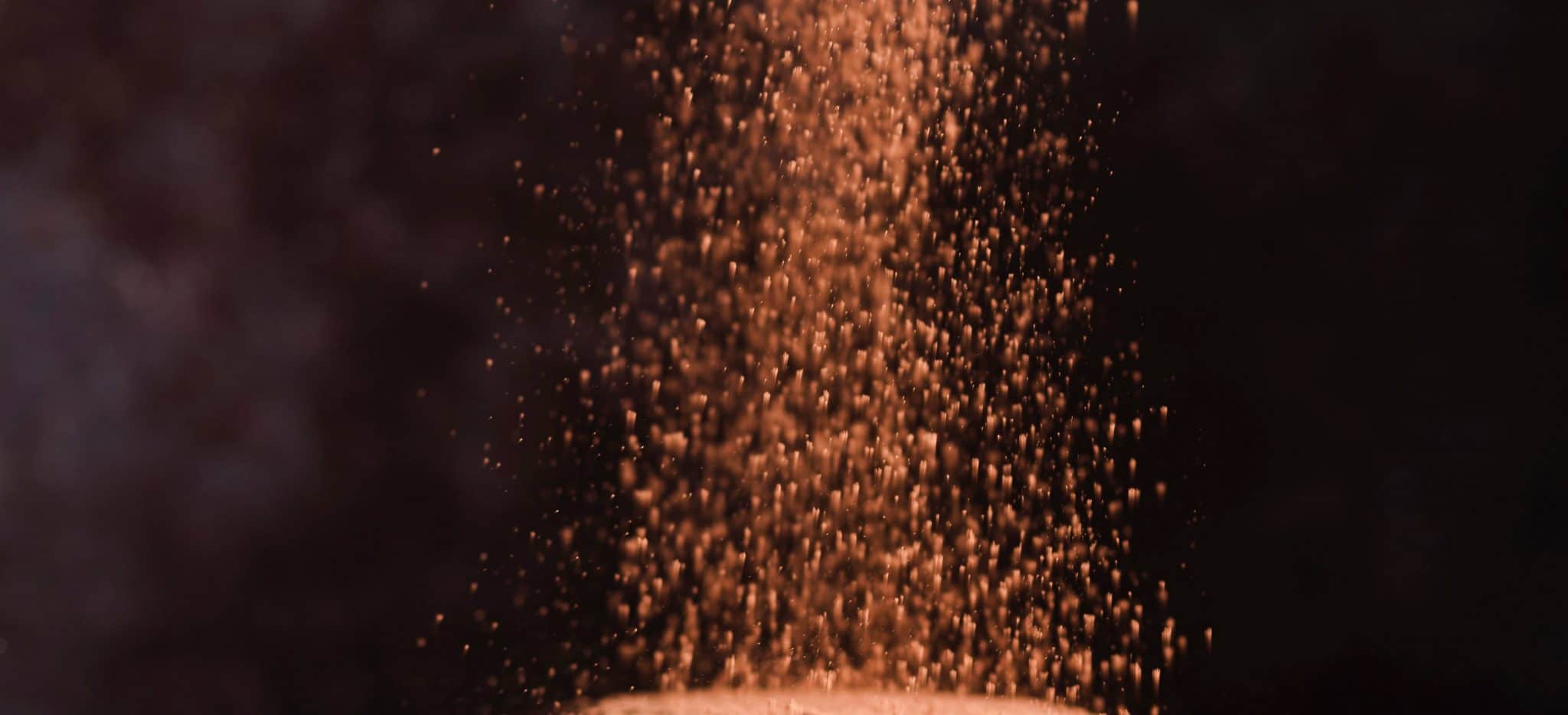 Adding cocoa powder is a great way to add a rich, bold flavor without adding in any sugar. Cocoa powder should be an essential ingredient for all chocolate lovers. If you enjoy drinking lattes but want to cut down on the sweetness, this is a great option for you!
Cocoa powder also has added health benefits to make adding it to your coffee even more worth it. It can help to reduce your blood pressure and lower your risk of heart attack and stroke! It can also help to increase brain function and reduce symptoms of depression.
Some studies show that cocoa powder can even help your skin and teeth, and has even been known to help with symptoms of asthma and type 2 diabetes. This flavor-packed coffee additive does not disappoint with its added benefits.
5. Agave Nectar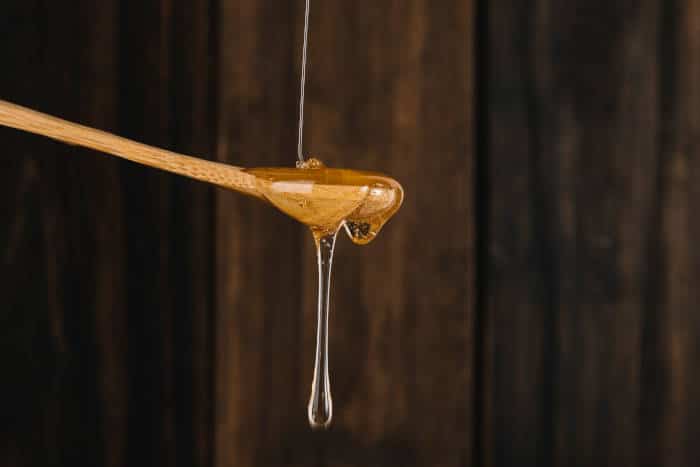 Agave is an extra sweet alternative for sugar but still has a lower glycemic index. This means that a little goes a long way when it comes to sweetening your coffee. It has a similar flavor profile to honey but is just slightly more subdued.
Agave also has some nutrients that your health will benefit from. It contains important B vitamins as well as vitamin K. Vitamin K is known to help with depression and is also plays a role in blood clotting and maintaining calcium levels. B vitamins are great for helping your metabolism and are great to take if you are pregnant.
6. Cinnamon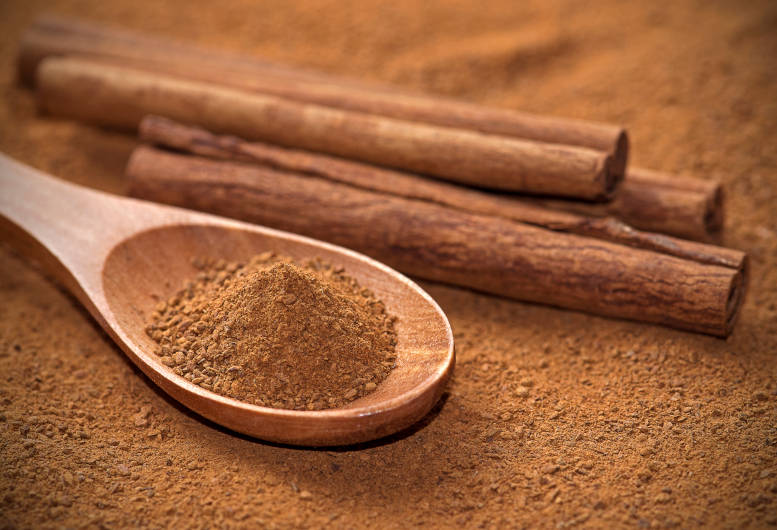 Cinnamon is delicious, aromatic spice that goes great with coffee. If you have a coffee that is earthy or chocolate notes, pairing it with a dash of cinnamon will give you a warm, full-bodied cup of joe.
Cinnamon also has some health benefits and it has long been used for its medicinal properties. It is rich in antioxidants and is known to have anti-inflammatory qualities. It is also known to lower blood sugar levels so it is great to take if you have diabetes.
Cinnamon is great in black coffee but paired with your favorite milk or creamer, cinnamon can make your coffee taste like a warm cookie or a cup of Autumn cheer.
7. Vanilla Extract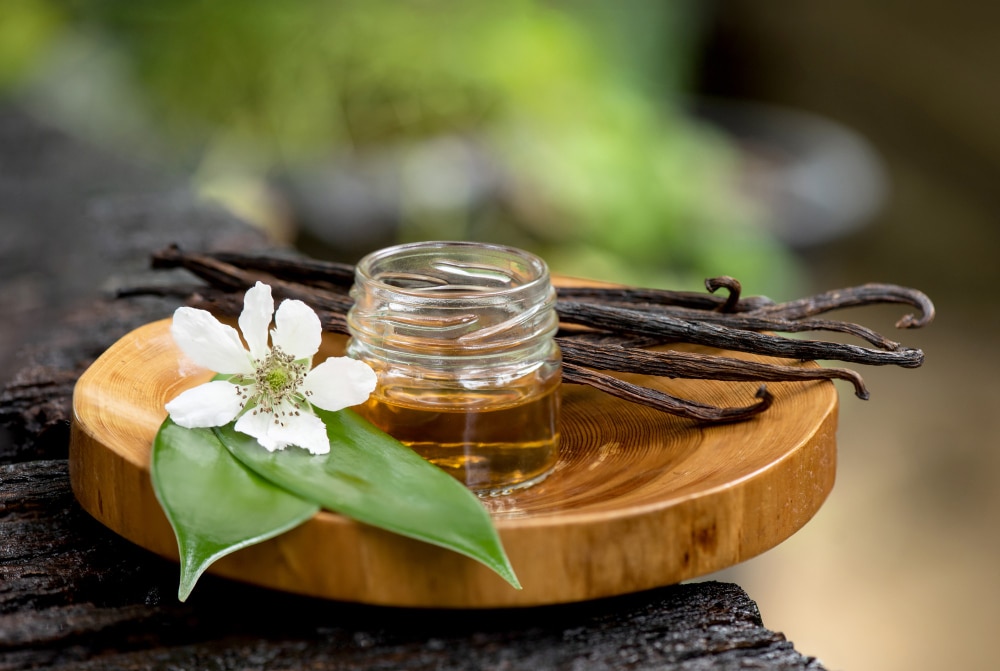 If you like adding flavored syrups to your coffee, you will probably enjoy adding vanilla extract to your coffee. You can make your morning cup of coffee taste late a latte without having to add in any sugar.
Pure vanilla extract also carries antioxidants as well as antibacterial properties. It also contains levels of magnesium and potassium, which are important for keeping a healthy liver, heart, and muscle and nerve function.
Whether you like black coffee or tend to load up your coffee with cream, vanilla extract is a quick and easy way to add a sweet flavor to your coffee. Try pairing it with a dash of cinnamon for a sweet, aromatic beverage!
8. Stevia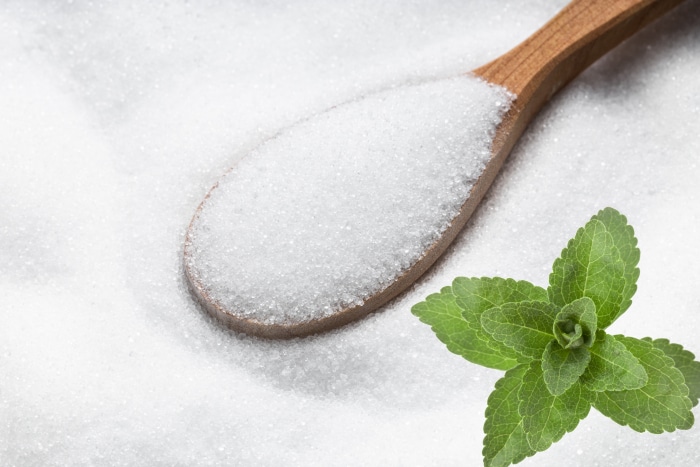 Stevia is a great and natural way to add sweetness to your coffee without an additional flavor. If you are a fan of the taste of coffee but prefer it on the sweeter side, try a little bit of stevia in your coffee!
It is important to keep in mind that you should use stevia sparingly. It is a lot sweeter than sugar so you won't need a lot to get to the same level of sweetness. Too much stevia can leave a bitter taste in your drink as well, so it is best to avoid overuse!
One of the best benefits of stevia? There are no calories! Its glycemic index is 0 so if you are watching your blood sugar or looking for a "diet" sweetener, this is a great option for you.
That being said, Stevia has a bad taste to some who try it, so it may not be your cup of tea, or, coffee in this case.
9. Coconut Sugar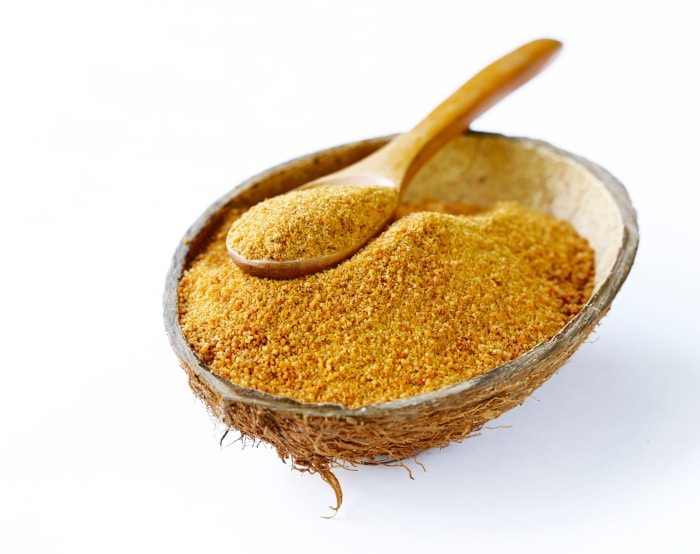 While coconut sugar is still technically a sugar, it has a lower glycemic index than regular cane sugar. This sugar alternative is a great way to mix up your normal coffee routine with fewer calories and that doesn't alter your blood sugar as much.
Coconut sugar has a delicious, warm, brown sugar flavor that will give you a comforting and rich cup of coffee. Adding even a little bit of coconut sugar into your drink will make you feel like you are drinking a flavored latte or any other type of cafe specialty.
10. Nut & Alternative Milks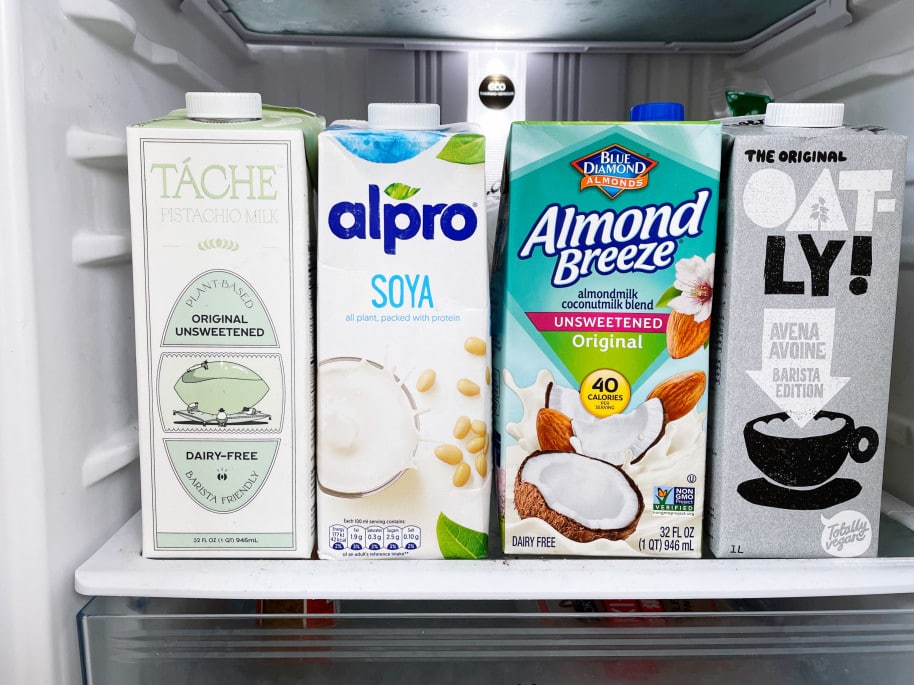 Nut milk or any alternative milk is a great addition to any coffee. With such a large variety of different kinds of milk, you can try out many different flavors and consistencies. Whether you prefer a splash of milk in your coffee or tend to favor milky lattes, nut milk pairs well with the flavors of coffee.
Cashew milk offers a rich, creaminess and a pleasantly smooth nutty flavor. Cashew milk is also fairly sweet and is a great texture to mix with your coffee.
Almond milk is a more popular option that you can find at most coffee shops these days. While it is not as creamy as cashew milk, it still has a strong nutty flavor that will add to your coffee.
Hazelnut milk is another option that adds a wonderful, bold flavor. This is one of the more sweet nut milk options and is thick and creamy. Try adding a splash of hazelnut milk in your coffee with a dash of cocoa powder for a delicious, sugar-free drink!
Oat milk is rising in popularity and the full fat options are great for coffee. Potato milk is new eco-friendly addition to alternative milks to try. There are loads of other plant-based and alternative milks which are all great options to try as well.
11. Butter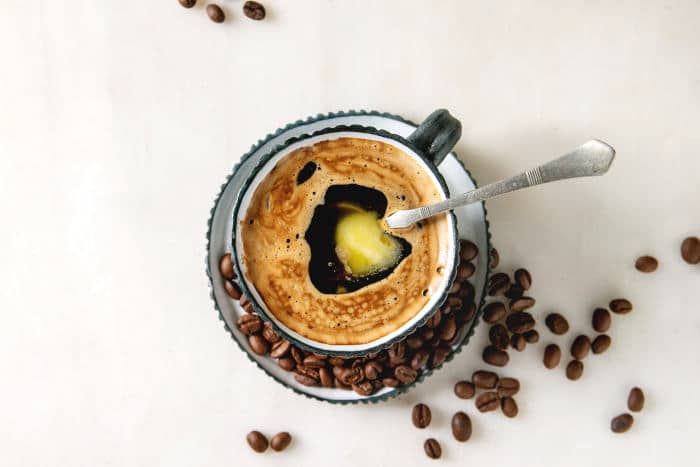 Butter has become one of the more popular sugar alternatives lately. Since it follows the keto diet, many people are choosing to add a little bit of butter to their coffee in the morning to replace other additives.
If you want to try butter in your coffee, putting it in the blender for a creamy, frothy coffee. Otherwise, melting a tablespoon or so of butter into your coffee will give it a somewhat nutty and creamy flavor.
One thing to remember: make sure you use unsalted butter! Using salted butter will taste very differently and will not be one of the best alternatives to sugar.
12. Coconut Oil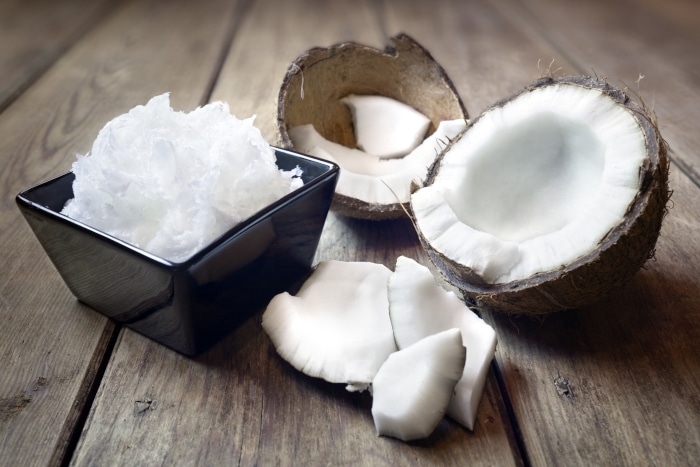 Coconut oil, like butter, sweetens the coffee with fat. Coconut oil is a healthier fat option than butter, so many people opt for this choice.
Coconut oil adds a strong, coconut aroma to your coffee and makes it taste sweet without adding any sugar. For an added flavor, try pairing coconut oil with a little bit of cocoa powder for a chocolate and coconut treat.
Coconut oil also has proven to contain several health benefits. Many people will use coconut oil because of its fat-burning properties. Many have claimed that replacing other fats with coconut oil has helped them to lose weight.
It is also known to promote good heart health and can even help cognitive function. As an added bonus, it is also good for your hair and nails!
13. Molasses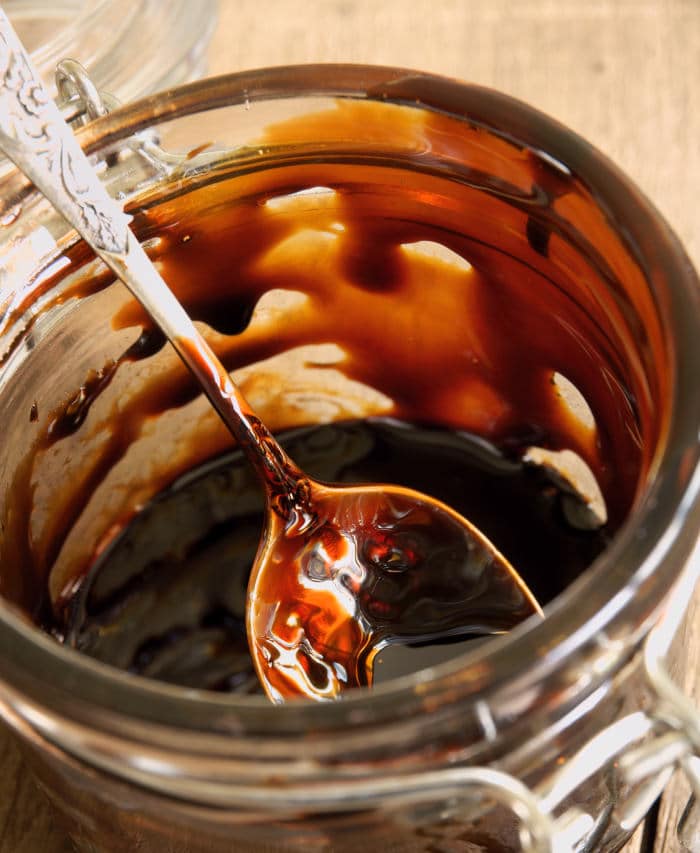 If you like strong, rich flavors then adding molasses can be a great healthy alternative to sugar in coffee for you. Molasses will add an earthy flavor and sweetness to your coffee, and a little will go a long way.
Molasses is rich in potassium, which promotes good heart health. Potassium is also good for cramping muscles, so if you are frequently active then molasses can help soothe any soreness or aches you may have.
14. Coconut Cream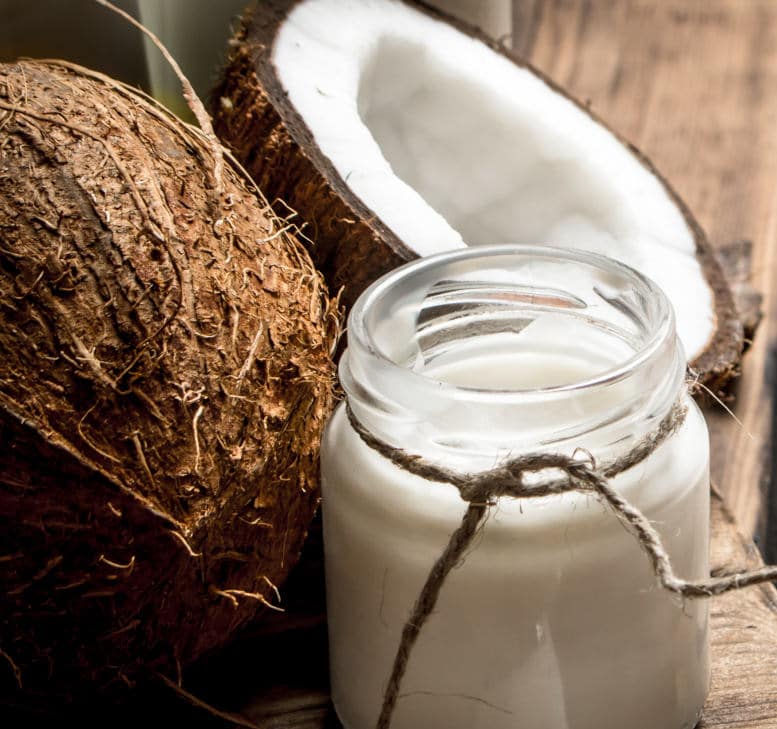 Coconut cream has a higher fat content than coconut milk and coconut oil, which can give your coffee a sweeter taste. It will add a strong coconut flavor to your coffee, so you won't need to add a lot of it. This is a great vegan alternative if you would normally use heavy cream or creamers in your coffee.
Coconut cream is known to contain antioxidants, potassium, and magnesium and can help reduce the risk of high blood pressure. It is even known to help lower bad cholesterol.
It is a great option for anyone who is looking to add more healthy fats to their diet. It can help to be a healthy way for someone to gain weight.
15. Date Sugar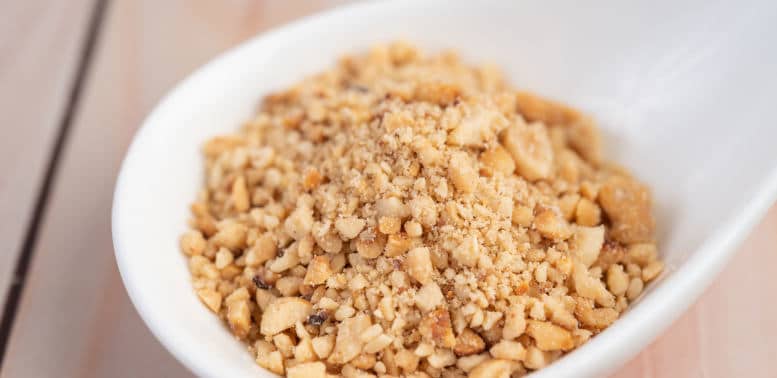 Dates make one of the best alternatives to sugar in regards to sweetness. Adding date sugar into your coffee will give it a warm, buttery sweetness that is similar to brown sugar. It also has a subtle nutty taste that will pair well with any coffee.
Date sugar can provide you with many different nutrients such as iron, fiber, potassium, and magnesium. It also contains important B vitamins that are great for pregnant women.
Dates are good for pregnant women in general, as they are known to promote labor when eaten in their third trimester and can shorten the length of labor itself. This, on top of its nutritious properties, makes dates beneficial to someone in late-term pregnancy.
Because of its lower glycemic index, date sugar is also good for regulating blood sugar. If you struggle with high blood sugar, date sugar will allow you to still enjoy a sweet cup of coffee without the added stress of raising your blood sugar.
16. Cardamom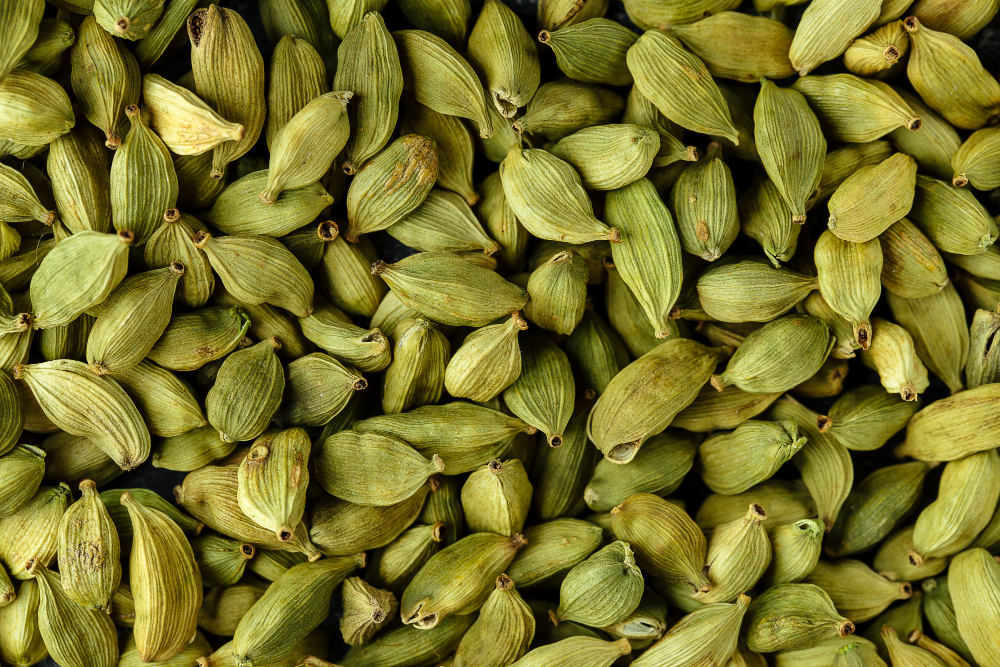 If you are a fan of spiced, aromatic drinks then you will love adding cardamom to your coffee. This is a great way to add a strong spice flavor without adding sugar to your drink. Cardamom has a naturally sweet flavor and will pair wonderfully with a coffee that has floral or earthy notes.
Adding cardamom into your coffee with a splash of cream will give you the flavors of a chai latte without the commitment to calories and sugar. If you love chai lattes but are looking for a way to make healthier choices with your drinks, this is a great option for you!
For a stronger chai latte flavor with a touch more sweetness, mix in some cinnamon and vanilla as well. This drink is delicious served either hot or cold.
17. Aspartame and Sucralose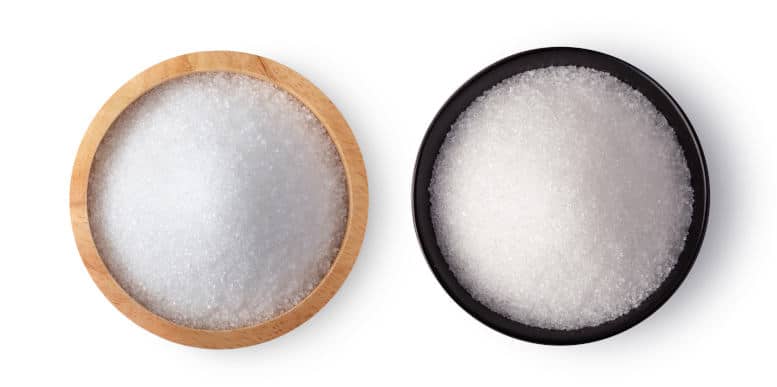 Aspartame and sucralose are maybe the most common sugar alternatives for coffee. These are the "diet" sweeteners that you will see in little packets or what is used to make zero-calorie beverages.
Aspartame and sucralose are the sweeteners in things like Splenda, Equal, and many others like it. This sugar alternative is what you will most often see in coffee shops, cafes, or diners and are most commonly known for having zero calories.
These options are great if you want to continue to drink the normal coffee drinks you are used to sans the calorie and sugar content. With these options, you can often find flavored syrups and can make lattes or other cafe beverages.
If you need to watch your blood sugar levels, these options will help you to enjoy your favorite drinks without spiking your blood sugar. However, they are very sweet and can be overpowering so you won't need to add a lot to your drink to notice them.
While aspartame and sucralose are zero-calorie and diet-friendly, they don't have many other health benefits. They are both not as natural as other sugar-free sweetener options, such as Stevia. While they are still very popular, many people who are mindful of their health have been steering towards other sugar alternatives.
18. Heavy Cream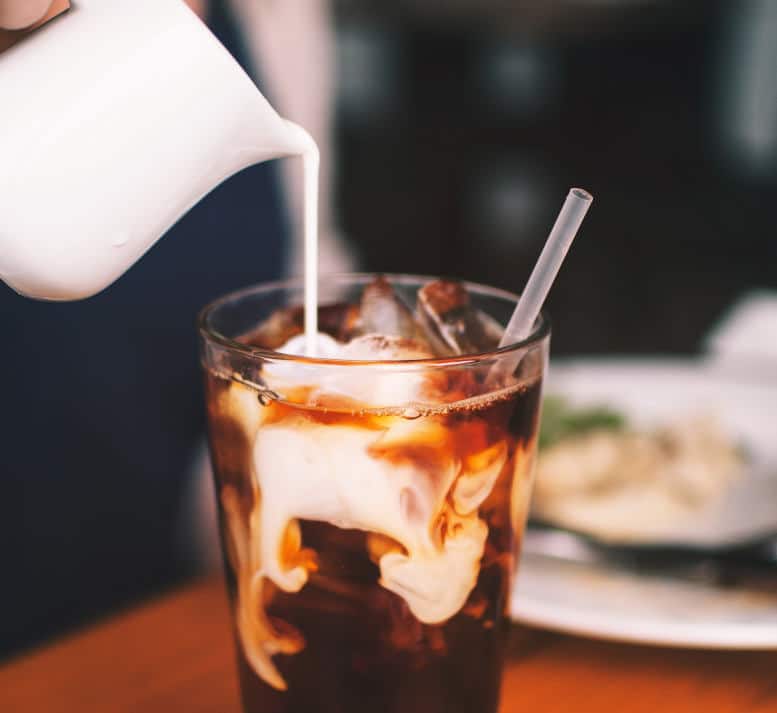 Heavy cream will make your coffee rich by just adding a tablespoon or two. This option follows the keto diet so it has become increasingly popular. This is a common form of milk so you will be able to get heavy cream at most coffee shops.
Heavy cream will make any coffee taste like a latte and you won't need a lot of it to do so. While it is more expensive than normal milk or creamer, the higher fat content goes a long way. The creaminess of heavy cream will make your coffee taste sweeter and lighter.
19. Condensed Milk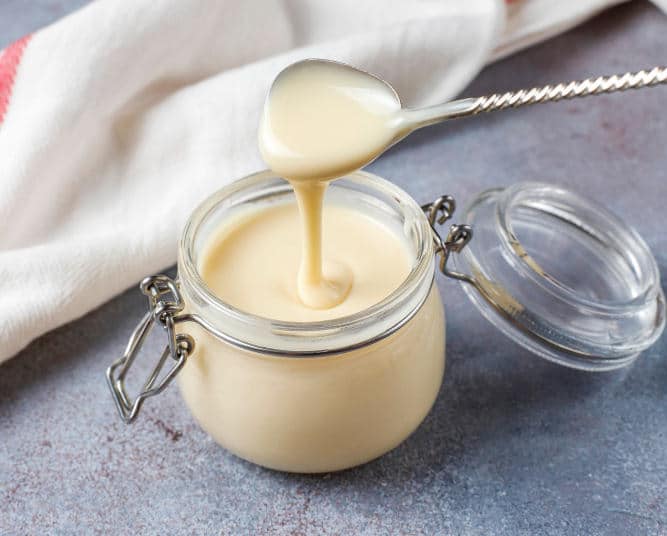 Adding condensed milk to your coffee makes a delicious, sweet, and creamy beverage. Popular in drinks like Vietnamese iced coffee, this is one of the best coffee sweeteners for someone who likes rich and creamy beverages.
While condensed milk still contains some sugar, it also contains some health benefits. It provides calories and protein which is great if you are trying to gain muscle. It also contains nutrients such as calcium, vitamin B12, phosphorus, and riboflavin.
Condensed milk also has a long shelf life so it is easy to store and great for people who don't have a lot of fridge space or are often out of town.
Be mindful when using condensed milk though – it is very sweet so using too much can make your drink overpowering.
20. Flavored Coffee Beans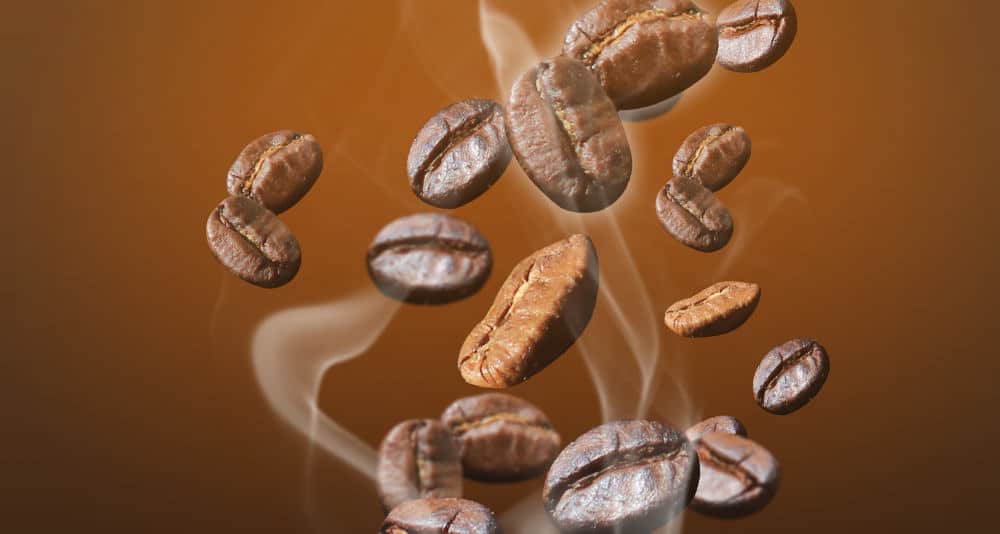 Many people who are trying to watch their sugar intake choose to buy flavored coffee beans. This is an artificial way of adding different flavor notes to coffee without adding anything else. Some popular flavored coffees include hazelnut or French vanilla, but you can find coffees in a variety of other flavors such as coconut and blueberry.
This is a common option for people who like making coffee the quick and easy way. Since you don't have to add anything to the coffee for added flavor, it makes making coffee in the morning a breeze. If you have a busy schedule and normally turn on the coffee pot and run out the door, this could be a good choice for sugar alternatives in your coffee.
These coffee beans are flavored artificially, so some people need to acquire the taste. If you want a more natural flavor profile, single-origin coffees can offer you different flavor notes at a more subdued level.
Benefits of Having Less Sugar
Watching your sugar intake is beneficial to your whole body. It can lower the risk of many diseases and promote healthy organs. You will be less likely to experience high cholesterol and blood pressure and will reduce your risk of developing type 2 diabetes.
Eating a low-sugar diet will also help to keep your teeth strong and healthy and keep your energy and steady levels. Too much sugar can cause your energy to spike and drop, making it harder to control it throughout the day.
Less sugar intake will help you to stay fit and live a healthy lifestyle, so finding healthy alternatives to sugar in coffee will benefit you.
Choose a Healthy Alternative to Sugar in Coffee
Whether you like your coffee black with a bold flavor or sweet and creamy, choosing a healthy alternative to sugar in coffee will give you many delicious options. By choosing any of the options on this list, you will experience different levels of sweetness, flavor notes, and benefit from a large range of health benefits.
Don't think that removing sugar from your diet means that you have to remove flavor and sweetness as well. Your coffee will test better than ever when you try out some of these healthy sugar alternatives.
Generally, sticking to naturally sweet sources like single origin coffee beans, honey, maple is your best bet to maximize sweetness and nutrients in your sugar alternative choice. For the more processed and less nutrient dense options like Stevia, Aspartame and Sucralose it is suggested to use them in moderation.
Want to learn more about how you can stay healthy while trying new, delicious foods? Check out some of our recipes today!
---
Recent Recipes