Peda are sweet and aromatic Indian treats made with full-fat milk and sugar. This easy Peda recipe with condensed milk takes only 15 minutes to prepare and tastes just like the traditional sweets from India.
We've also added some vegan options for those of you who can't have milk or follow a plant-based diet.
Why We Love This Milk Peda Recipe
It's super easy to make and uses ingredients that are easy to find. The only tricky one could be mawa (khoya), but we've got you covered in the Substitutions and Variations section.
Milk peda or "Doodh" peda have a delightful fudge-like consistency – they're sweet, aromatic, and melt in your mouth. Peda are a popular Indian dessert that are a vital part of any celebration or festivity.
They're like homemade natural candy and are packed with calcium thanks to the dried evaporated milk (mawa). So, you can almost say they're healthy. I mean, there's nothing wrong with enjoying sweets in moderation, right?
These milk peda are cute and aesthetically pleasing thanks to their shape and the chopped pistachios on top. You can even make multiple flavors and decorations to have a beautiful selection of peda.
What Is Milk Peda Made Of?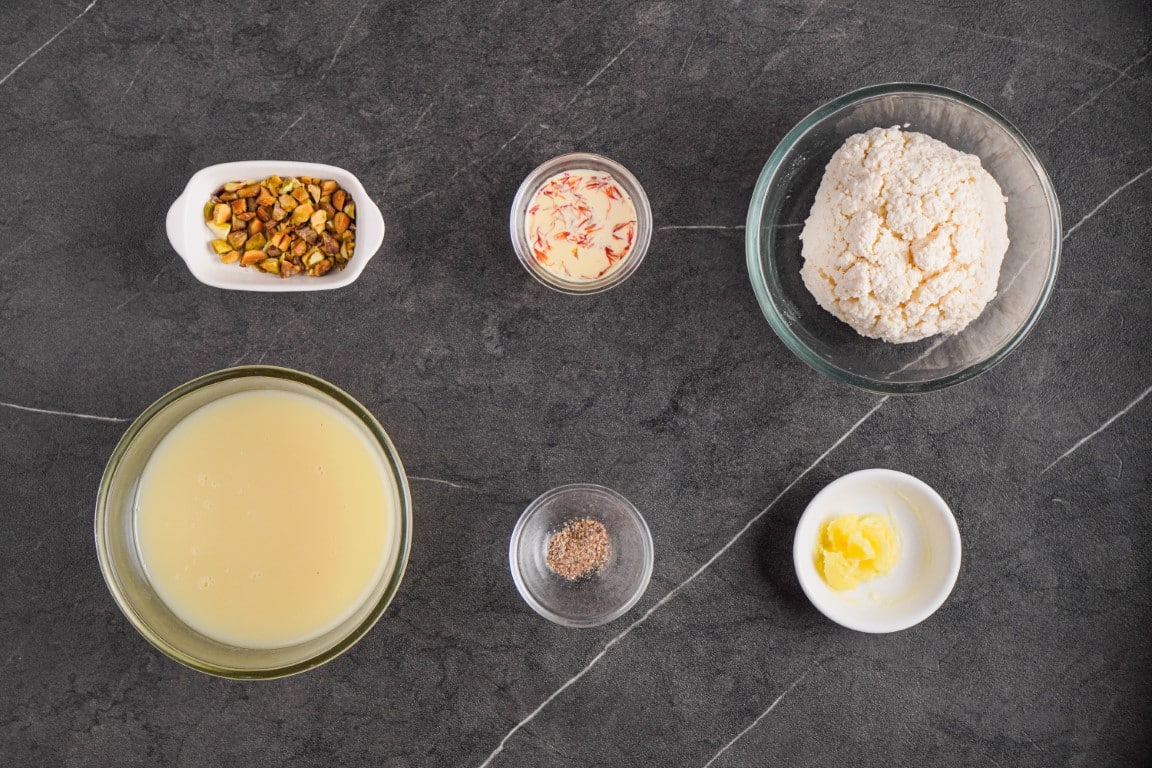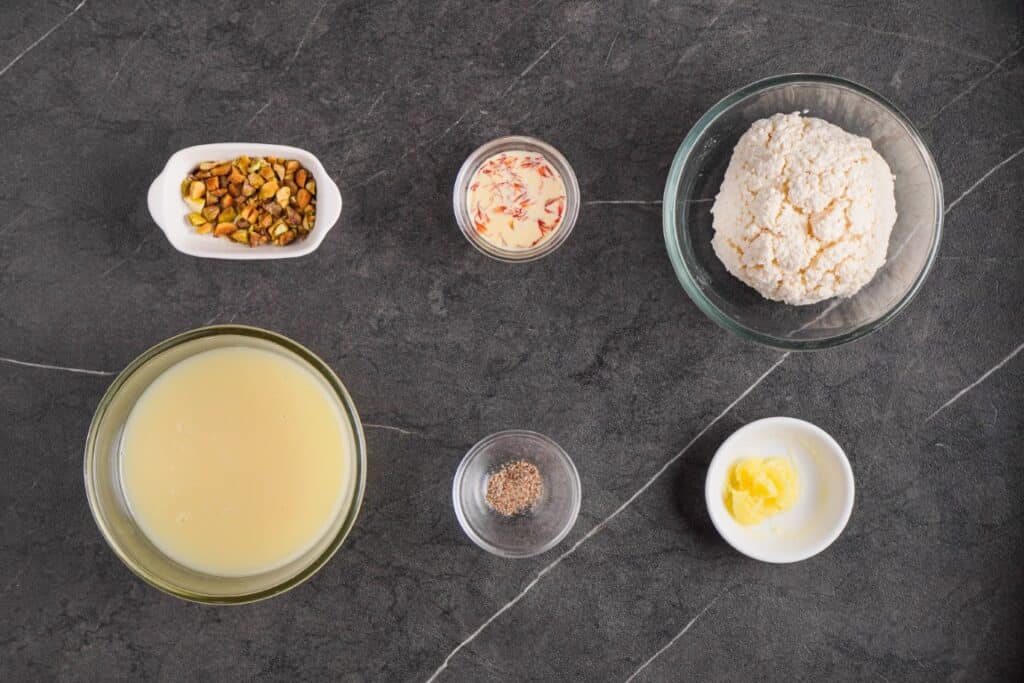 Milk peda, called Doodh peda (Doodh means milk in Hindi), are made with mawa (also known as kyoha, khova, or khoa) – dried evaporated whole milk solids, commonly used in sweet Indian desserts, especially in the North of India. Khoya has a soft, grainy texture and a rich nutty flavor.
Making khoya from scratch takes about 2 hours, but we're using ready-made khoya for a sweet and easy Peda recipe.
Here's the list of ingredients for this easy Peda recipe with condensed milk:
1 ½ cups crumbled mawa (khoya, khova, khoa) (check Substitutions and Variations for homemade khoya recipe)
1 tsp. ghee (or clarified butter)
½ of a 14 oz can condensed milk (or substitute with 6-7 Tbsp. sugar and 2 Tbsp. milk)
¼ tsp. cardamom powder
1 Tbsp. chopped pistachios (or another nut)
Optional: a pinch of saffron strands soaked in 2 Tbsp. milk
How To Make Peda With Condensed Milk And Mawa?
Step 1: Bring the khoya to room temperature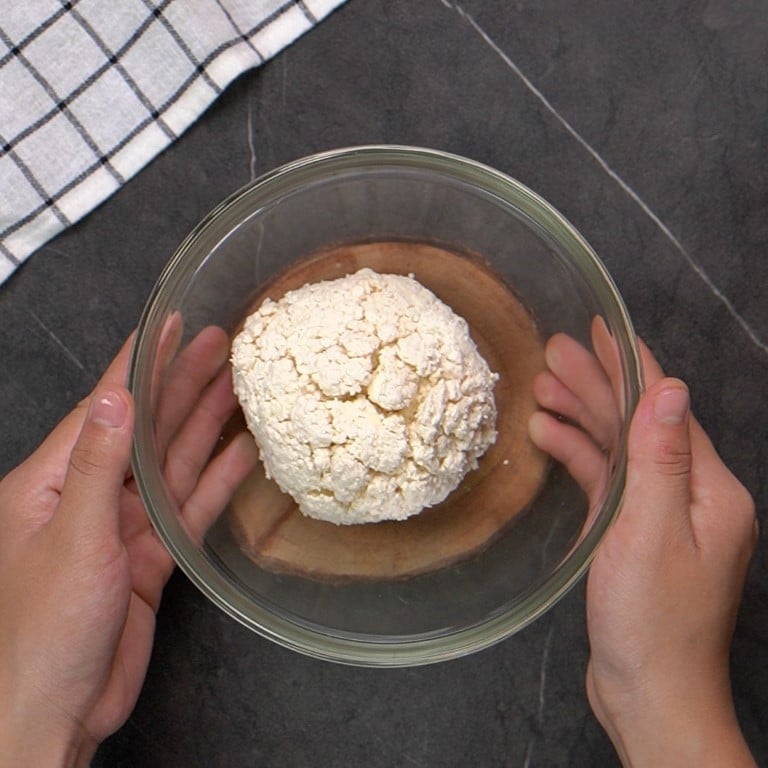 Khoya often comes in frozen form, so you'll need to defrost it first. If you heat very cold khoya, it can give it a bitter taste. Defrost it either in the microwave or refrigerator or leave it at room temperature for at least 30 minutes.
Step 2: Add ingredients to a pan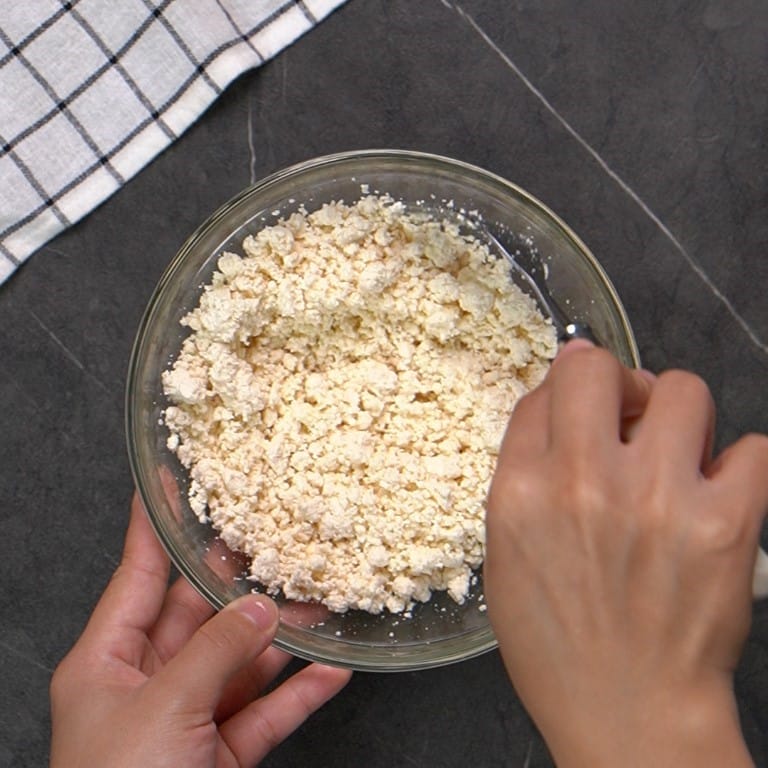 Crumble or grate the khoya and add it to a medium-large non-stick saucepan.
Step 3: Incorporate the sweetened milk & spices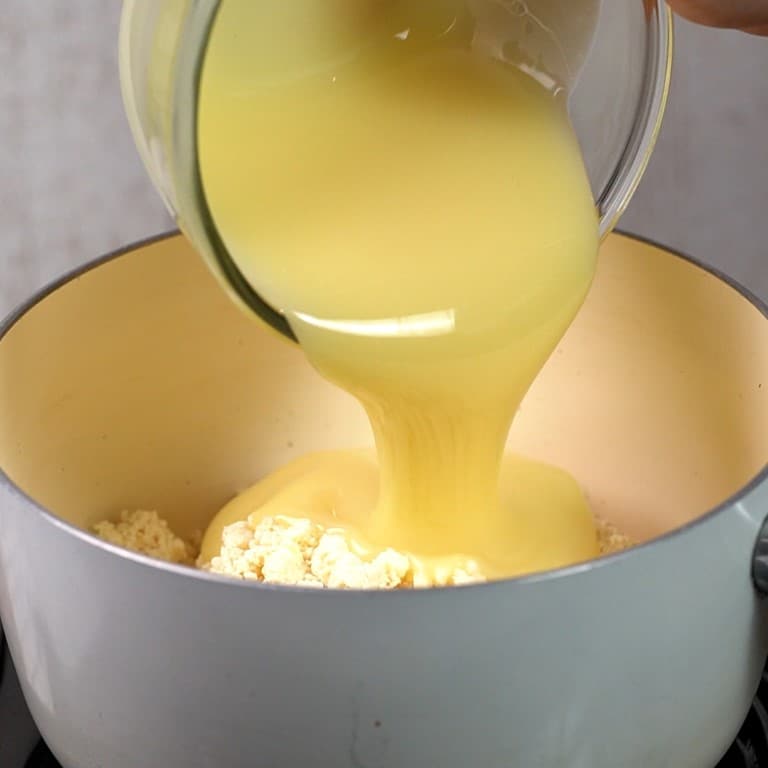 Then add the condensed milk, cardamom, and optional saffron milk.
Step 4: Cook the Peda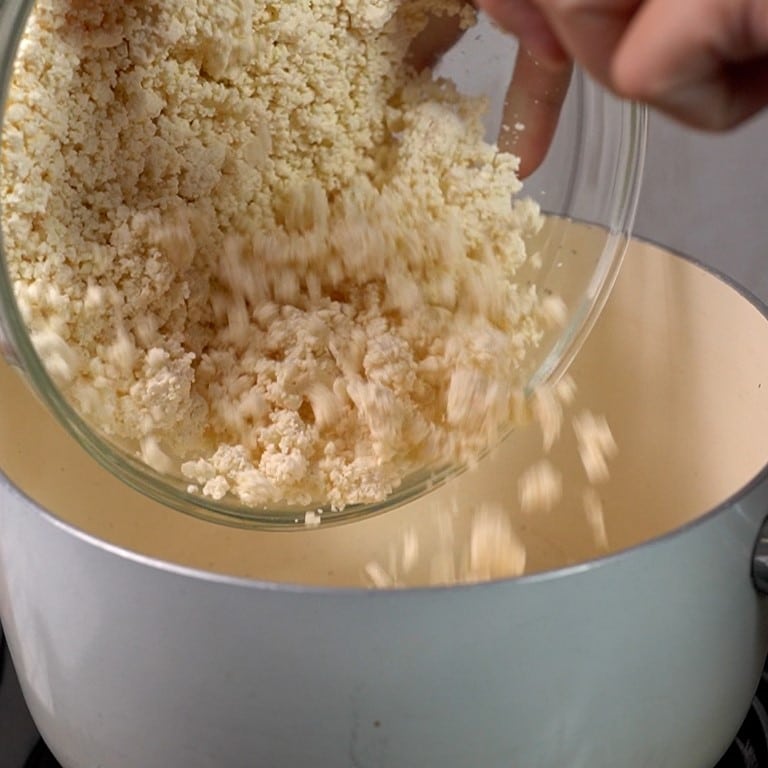 Turn the heat to medium and cook the mixture, stirring constantly. First, it'll melt and turn gooey, then it'll start to thicken and become a mass. At this point, turn the heat off. It takes about 7 minutes to cook peda.
Step 5: Form the Peda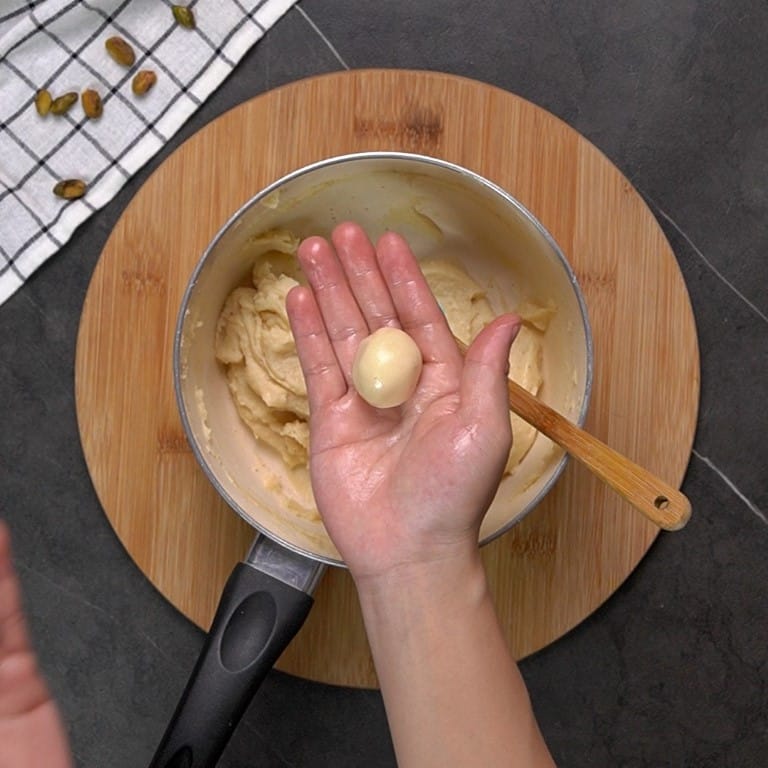 Let it cool in the pan, stirring with the spatula to form a ball. The mixture should look smooth, thicker, and slightly darker in color.
Step 6: Prepare & assemble the 12 stuffed sweet balls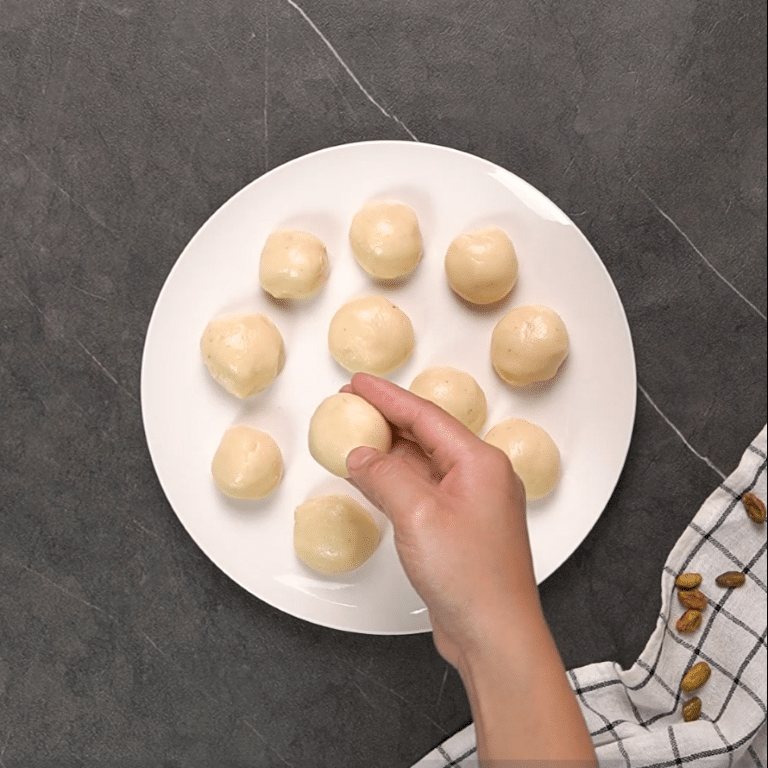 Grease your hands with a little ghee and divide the mixture into 12 pieces. Roll them into balls and then flatten and indent the center.
Step 7: Add a nutty touch & plate the stuffed sweet balls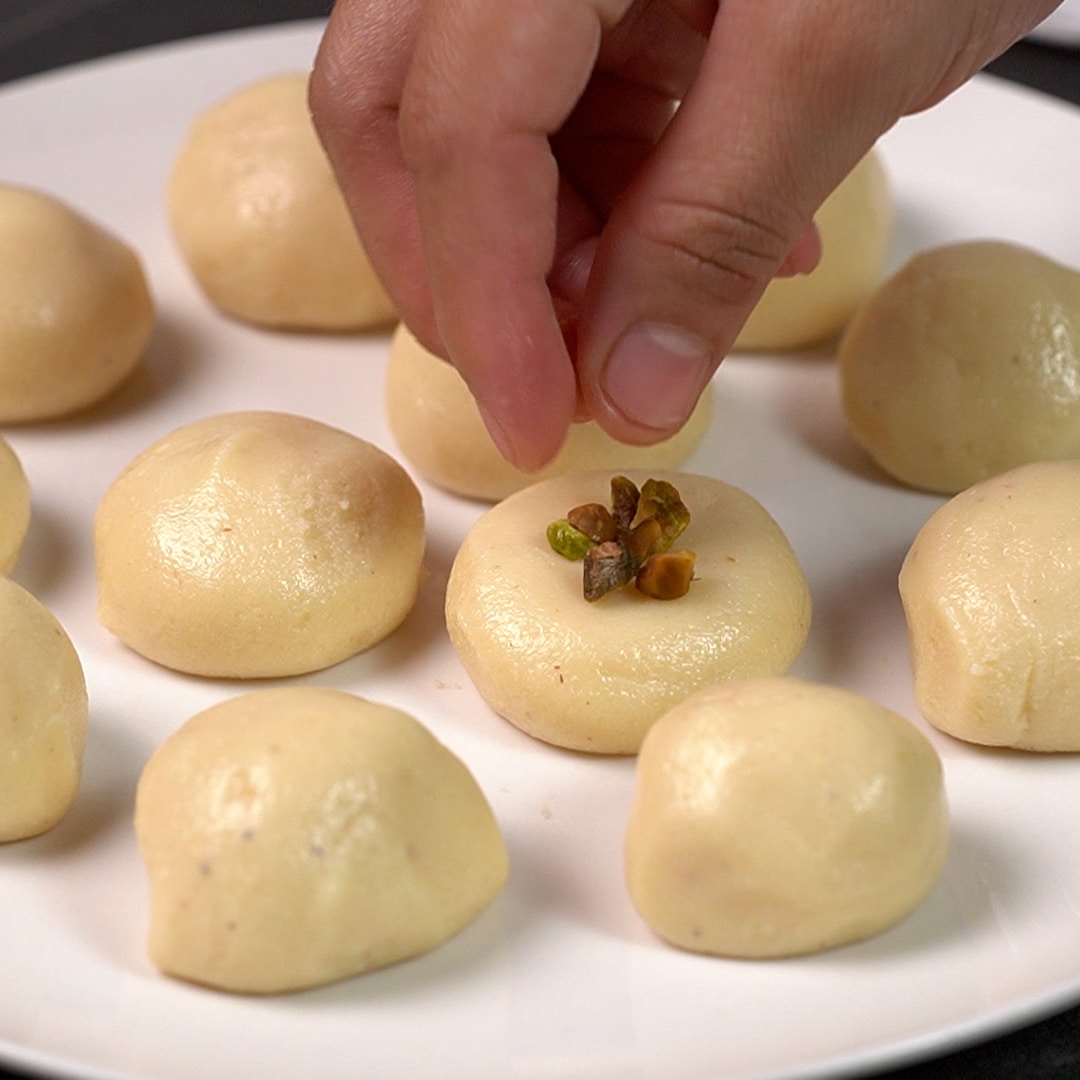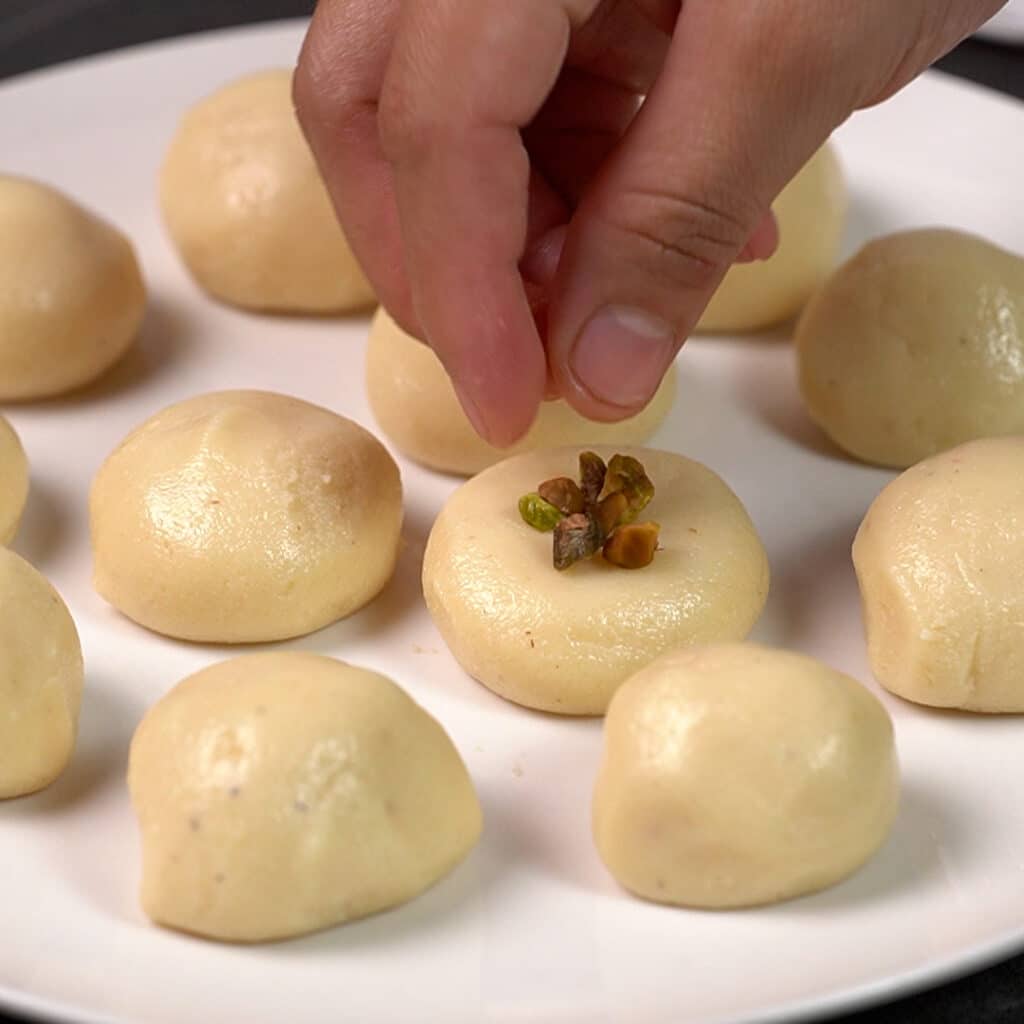 Press some chopped pistachios (or another nut) into the indented center and assemble on a serving plate. Store the peda in an airtight container in the fridge for 7-10 days.
Substitutions & Variations
Mawa or khoya can be found in most Indian produce stores, but if you can't find it, no worries. You can substitute khoya with homemade full-cream milk powder khoya.
To make quick khoya at home in 10 minutes, you'll need:
1 Tbsp. ghee (or clarified butter)
¼ cup milk
2 cups full-fat milk powder
Instructions on how to make quick khoya at home:
Cook ghee and milk in a small saucepan on medium heat until boiling. Remove from heat.
Add milk powder to a large bowl and pour the hot milk over it. Mix gently until no lumps are left. Add a few more teaspoons of milk if too dry.
Knead the mixture with your hands until it's firm, then let it cool completely. It'll harden.
Now you can grate or crumble it and use it for making delicious milk peda.
To make vegan peda, substitute the condensed milk for condensed coconut milk, and the ghee for vegetable oil or coconut oil. You can make mawa with full-fat soy milk powder (or another full-fat vegan milk powder), vegetable oil, and coconut milk.
Another plant-based milk that make luscious peda is this creamy pistachio milk. You can even make pistachio condensed milk by simmering 1 cup of pistachio milk with 1/3 cup of granulated sugar for 45 minutes. Yummy!
For a nuttier flavor and darker color, toast the mawa before adding the rest of the ingredients. It should change color to light yellow.
To make chocolate mawa peda, add 2 to 3 teaspoons of cocoa powder to the mixture through a fine sieve, and knead it well. You can also divide the mixture in half and make half of them chocolate peda, and half plain peda.
Instead of pistachios, you can press whole almonds in the center or chop other nuts. I also like using pecans, walnuts, cashews, macadamia, or pine nuts (not chopped). Or use multiple nuts for more variety.
For a nut-free version, you can top the peda with sunflower seeds or pumpkin seeds. You can also roll the balls in sesame seeds or coconut shavings before flattening them out to make sesame or coconut peda.
How Many Types Of Peda Are There
There are endless variations of peda found across India, but the core ingredients mostly remain the same – khoya, sugar, and flavorings. Here are some of the most popular ones you can find in Indian sweet stores:
Dharwad Peda: From the city of Dharwad, Karnataka, has a darker color because the khoya mixture is cooked until it caramelizes. It has a unique rich taste and nutty flavor.
Kandi Peda: A variety from Satara, Maharashtra. As the name "Kandi" suggests, this peda is sweeter than others.
Malai Peda: A richer variety of peda containing malai or clotted cream. It's softer and creamier because of the malai.
Mathura Peda: The classic and most popular variety of peda. It originated in Mathura, Uttar Pradesh. This kind is most similar to this sweet and easy peda recipe.
Kesar Peda: A variant flavored with saffron, giving it a bright orange/yellow color and warm flavors. Kesar means saffron in Hindu. You can also add saffron to this recipe.
Recipe Notes
The cooled-down mixture should be smooth and silky, but if there are any bumps, you can need it with your hands a bit.
Don't heat cold mawa, let it defrost first in the fridge, microwave, or at room temperature.
Use a spatula to continuously stir the mixture as it cooks. It should start coming off of the pan and forming a ball towards the end. Once cool enough to handle, it'll also be thicker.
Let it cool in the pan, stirring with the spatula to form a ball. The mixture should look smooth, and thicker and slightly darker in color after it has cooled.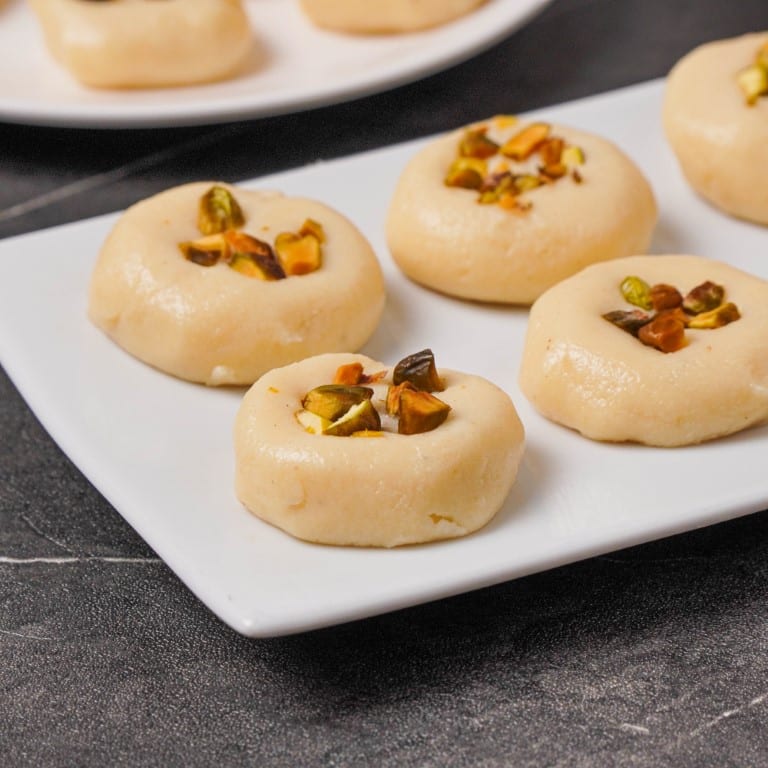 Ingredients
1 ½

cups

crumbled mawa

khoya

1

tsp.

ghee

½

tin condensed milk

14 oz can

¼

tsp.

cardamom powder

1

Tbsp.

pistachios

chopped

Optional: a pinch of saffron strands soaked in 2 Tbsp. milk
Instructions
Bring mawa to room temperature. Crumble or grate it and measure the necessary amount.

Add mawa to a medium-large saucepan, and add the condensed milk, cardamom, and optional saffron milk.

Mix and cook on medium heat, stirring constantly. It'll melt and turn gooey.

When it starts to thicken and become a mass, turn the heat off and cool down.

Grease your hands and make 12 equal balls. Flatten them slightly and press the chopped pistachios in the center.
Nutrition
Calories:
176
kcal
|
Carbohydrates:
16
g
|
Protein:
7
g
|
Fat:
10
g
|
Saturated Fat:
6
g
|
Polyunsaturated Fat:
0.5
g
|
Monounsaturated Fat:
3
g
|
Trans Fat:
0.03
g
|
Cholesterol:
13
mg
|
Sodium:
101
mg
|
Potassium:
75
mg
|
Fiber:
0.2
g
|
Sugar:
9
g
|
Vitamin A:
184
IU
|
Vitamin C:
1
mg
|
Calcium:
251
mg
|
Iron:
0.1
mg
---
Recent Recipes