Quick & Easy Dandelion Flower Bread
Most of us think of dandelions as annoying wild weeds growing in our nice grass lawns. The truth is that edible dandelions are prized by foragers for their health benefits. And, they are actually very pretty.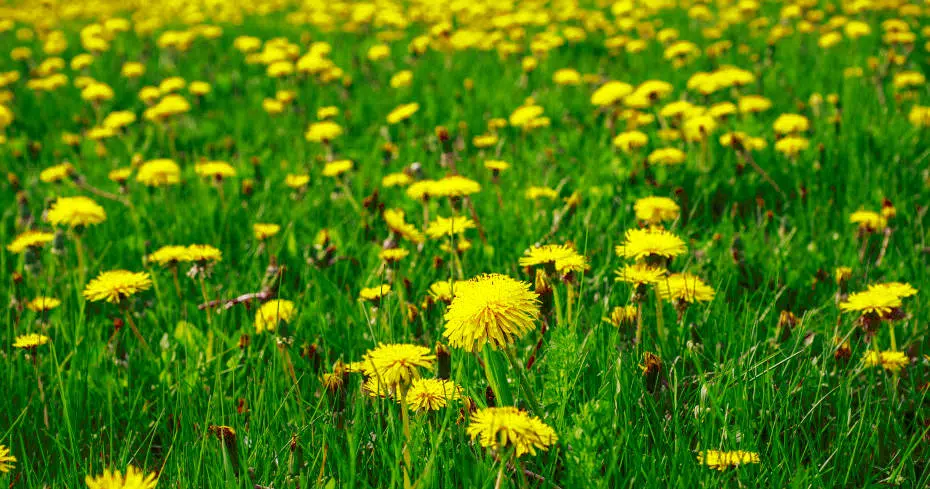 The bitter greens of dandelions are a great source of dietary fiber, calcium, iron, potassium, and zinc. Dandelion flower petals provide us with cancer-fighting antioxidants, beta-carotene, vitamin A, and vitamin B-12.
I happen to love fresh dandelion greens when they hit the produce section of the market in spring. They are one of the first greens of the season to appear. I will grab my favorite early spring veggies and make a giant vegetarian-based meal with dandelion greens, fiddleheads, asparagus, and fava beans. You can't go wrong with lightly cooked spring veggies over brown rice for a super healthy meal.
But what about the flowers? I have actually eaten the flower petals raw. They are both floral and bitter in flavor. You can get really creative and colorful when cooking with the petals. You can add them to a frittata, mix them into homemade pasta dough, top your salad or soup with the flowers, and bake them into bread, as we will do here.
What Makes This Recipe Interesting?
Right off the bat, I have to say that the use of dandelion petals is what is most unique and interesting about this bread. While the bread is sweet, the flowers add a little bit of floral and bitter notes that enhance the sweetness of the honey.
Because you are not adding cane sugar, there is an opportunity to use local honey that was made by bees who gathered pollen and nectar from dandelions and other wildflowers. There is nothing like really intense wildflower honey. And, it is so good for you because of its antibacterial properties.
This recipe is delicious all by itself. I personally like to slather on a little softened butter and some marmalade. Or some attractive cake glaze. You can also toast it the next day for a sweet breakfast treat with a cup of coffee or tea as well.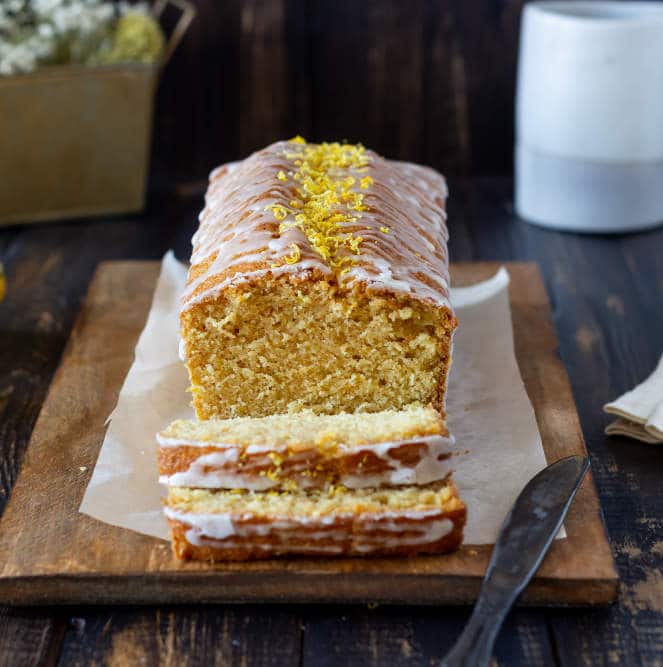 Ingredients
1

cup

freshly-picked dandelion flowers

see notes

1

and 1/4 cups whole milk at room temperature

1/2

cup

good honey

3

TBS

neutral vegetable oil

canola, avocado or sunflower

1

large whole egg

at room temperature

2

cups

all-purpose flour

2

tsps

baking powder

1/2

tsp

sea salt
Instructions
Harvest just enough dandelion flowers + a little bit of stem to fit into 8 ounces of a measuring cup. Gently press them down to fill the cup. Place the flower heads in a colander or strainer and rinse them well under cold water to remove any dirt and insects. Set these aside on paper towels to drain while you prepare the batter.

Preheat the oven to 400°F.

In one mixing bowl, whisk together the milk, honey, vegetable oil, and egg until well combined.

In a large mixing bowl, whisk together the flour, baking powder, and salt.

Have a cutting board ready. Holding the stems of the dandelion flowers, snip off the petals with kitchen shears into a pile on the board. Alternatively, you can slice off the petals with a sharp knife. Discard the green stems. Mince the petals.

Pour the wet ingredients into the dry and mix with a spoon to form a smooth batter. Scrape the petals from the cutting board and fold them evenly into the batter.

Lightly oil or grease a loaf pan. Then, line it with parchment paper that you have cut to fit in both directions. Here is a quick video.

Pour the batter into the loaf pan and spread the top with a spatula so it is even.

Place the bread in the oven and bake for 15 minutes until the top of the loaf just starts to get golden. Reduce the heat to 350°F and continue to bake for an additional 20 minutes or until a toothpick or sharp knife inserted in the center comes out clean. Bake a few minutes longer if the toothpick has some raw batter sticking to it.

Remove the bread from the oven and place the pan on a wire rack. Allow it to cool for 10 to 15 minutes. Remove the bread from the pan to the wire rack and allow it to rest another 10 minutes before slicing and serving.
Notes
* When measuring a cup of flowers, snip the flowers leaving a tiny bit of stem that you can hold between your fingers. You need a little stem to be able to trim off the petals. Just gently pack the flower heads into a measuring cup.
Nutrition
Calories:
236
kcal
|
Carbohydrates:
42
g
|
Protein:
4
g
|
Fat:
6
g
|
Saturated Fat:
1
g
|
Polyunsaturated Fat:
1
g
|
Monounsaturated Fat:
4
g
|
Trans Fat:
1
g
|
Cholesterol:
20
mg
|
Sodium:
266
mg
|
Potassium:
80
mg
|
Fiber:
1
g
|
Sugar:
18
g
|
Vitamin A:
728
IU
|
Vitamin C:
3
mg
|
Calcium:
81
mg
|
Iron:
2
mg
Substitutions and Shortcuts
If you are looking for a shortcut, contact a local farm that grows dandelions for the greens and ask them to save the flower heads for you so you don't have to forage. These often get discarded or are fed to hogs and other farm animals. Pick them up while they are very fresh. You might end up with a lot, so use them in other dishes or make some dandelion syrup.
This recipe really works best with plain old all-purpose flour. For a slightly healthier spin, you can use unbleached white whole wheat pastry flour. If you are gluten-free, there are plenty of gluten-free all-purpose flour blends available.
Many people are lactose intolerant. If that is you, substitute a good quality almond or coconut milk beverage (not thick canned coconut milk). These both have structures similar to cow's milk.
If you open your pantry cabinet and see that there isn't any honey, grab the pure maple syrup and use that instead.
Success Tips
The first tip for success is to use only fresh dandelion flower petals. Ones that are old or dried will make the bread bitter. And, leave any green bits behind.
As with most baking recipes, it is best to start with all ingredients at room temperature, even the egg. This avoids the problem of the batter not being smooth. This is especially important when using a gluten-free flour substitute. GF flours often have root vegetable-based starches that can clump together in the presence of moisture. Place your egg and milk out about 10 to 15 minutes prior to mixing everything together.
Also, it is important to measure everything. While this recipe is pretty fail-safe, you can't just wing it and expect the bread to rise properly if the proportions are off.
Quick breads are often hard to remove from a loaf pan. The solution to this is lining the pan with 2 pieces of parchment paper that are cut to fit in 2 directions.
This recipe calls for baking at 2 different temperatures: 400°F for the first 15 minutes and 350°F for the last 20 minutes. Keep an eye on the oven and set a timer for best results.
---
Recent Recipes