Homemade Saged Pear Butter
If you're thinking pear butter is butter mixed with pears, think again! Fruit butters are a type of "butter" in their own right. Essentially pureed fruit mixed with spices and a sweetener, they were created centuries ago as a way to use blemished or excess fruit to store for the winter.
Sounds a lot like jelly or jam? The big difference is that fruit butters don't contain pectin, that powdered binder that gives jams and jellies their gelatinous texture. Fruit butters have a smooth almost creamy texture – much like butter.
What can you do with fruit butters? Besides spreading them on breads and toast, they can be used to top ice cream, cakes and other desserts or to add complexity to sauces or dressings. Use them for glazes for meats or to make a savory store-bought sauce your own.
Butters can also be used as a substitute for sugar in many recipes like applesauce, crisps, cobblers and other desserts. Add them to smoothies or your morning tea or coffee. The possibilities are endless!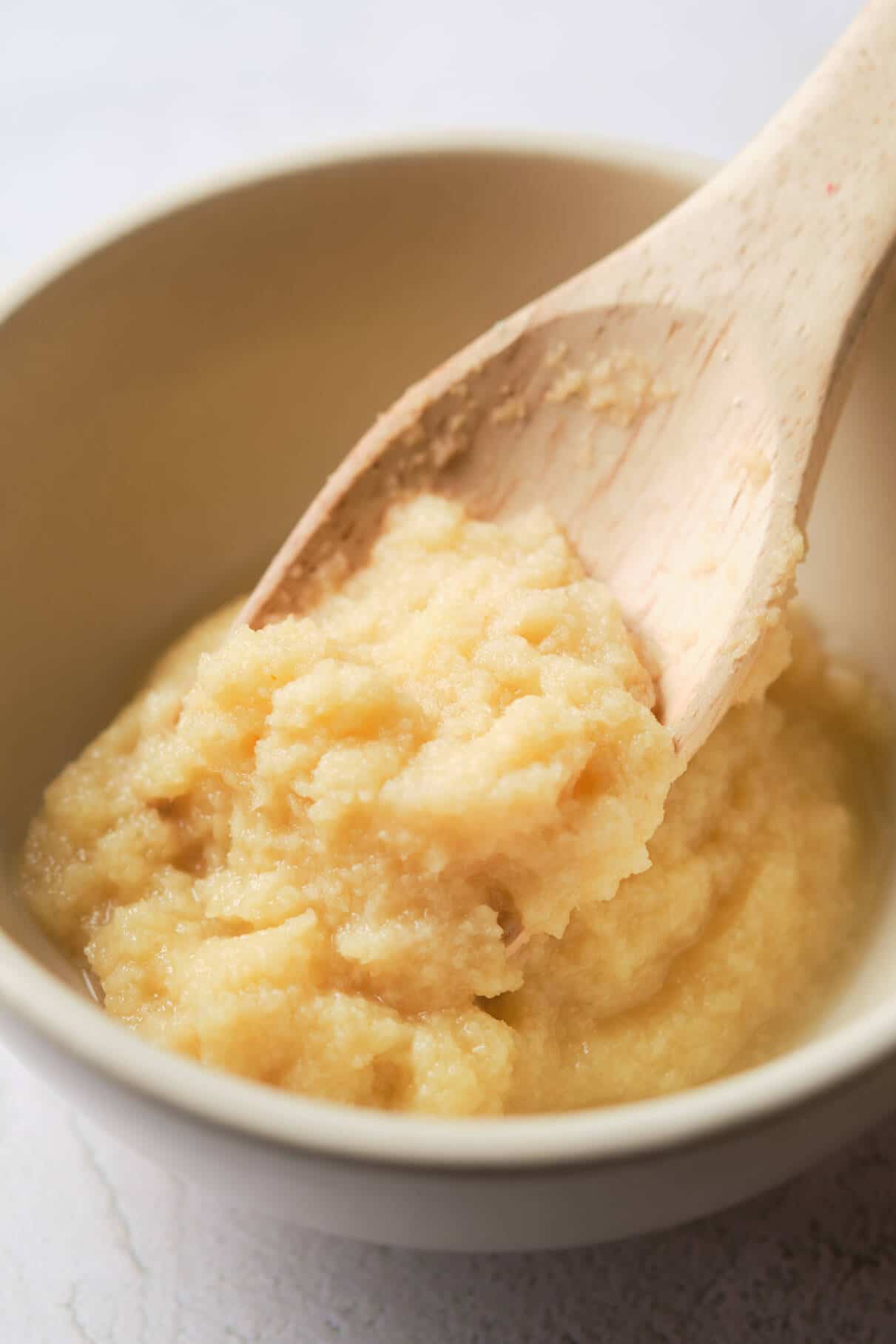 Ingredients
10

Pears

1

cup

of brown sugar

1/8

tsp

nutmeg

2

tsp

all-spice

1

tsp

vanilla essence/extract

1

tbsp

lemon juice

1

sprig

fresh sage

chopped
Instructions
Peel the pears, core and cut into quarters.

Place the pears, sugar, allspice and nutmeg in a slow cooker and give a quick stir.

Cook on high for about 2 hours or until the pears are soft/mashable – but not liquified!

Remove pears from the slow cooker and place into a blender or food processor. Add the vanilla, sage leaves and lemon juice then process/blend until you have a thick puree.

Pour into containers and store in the fridge for up to two weeks or in the freezer (3 months up to a year)
Nutrition
Calories:
315
kcal
|
Carbohydrates:
83
g
|
Protein:
1
g
|
Fat:
1
g
|
Saturated Fat:
1
g
|
Polyunsaturated Fat:
1
g
|
Monounsaturated Fat:
1
g
|
Sodium:
15
mg
|
Potassium:
414
mg
|
Fiber:
10
g
|
Sugar:
65
g
|
Vitamin A:
83
IU
|
Vitamin C:
14
mg
|
Calcium:
68
mg
|
Iron:
1
mg
Notes and Tips
Feel free to add other spices like ginger or cardamon, both of which go well with pears.
You can use this recipe for any type of fruit. Ten medium pears weight approximately 1,800 grams, so use that weight as a guide to determine how much of another fruit you'll need.
Maple syrup can be substituted for the brown sugar. The typical equivalent amount for 1 cup of brown sugar is 2/3 cup maple syrup.
Thaw frozen fruit butters in the refrigerator – not on the counter. Once thawed, you should have about 2 weeks to enjoy!
---
Recent Recipes