Homemade Chocolate Budino
Ever had one of those days when you just need a velvety, indulgent, and chocolatey treat to lift your spirits? Well, today is your lucky day! Let me introduce you to the delightful Italian dessert that will sweep your tastebuds off their feet: Chocolate Budino. This luscious, creamy concoction is essentially Italy's gift to the world of pudding, and trust me—once you've tried it, there's no going back to the everyday stuff. Originating from the land of pasta and pizza, this delectable dessert boasts a rich heritage as well as an irresistibly smooth texture that will make you weak in the knees.

Now, before you assume that creating such a heavenly dessert must be a Herculean task, let me assure you that whipping up Chocolate Budino in your very own kitchen is as easy as uno, due, tre! In fact, it might even become your go-to recipe for dinner parties, potlucks, or simply those nights when you need a little chocolate therapy. Plus, if you're up for a little culinary adventure, you can experiment with different flavors and toppings, creating your personalized version of this Italian classic. So, what are you waiting for? Let's dive in and learn how to make Chocolate Budino — a dessert so divine that even the gods on Mount Olympus would approve!
Yield & Servings: 4-6 servings
Timing:
Prep Time: 15 minutes
Cook Time: 15 minutes
Chill Time: 2 hours
Ingredients:
4 ounces dark chocolate, chopped
2 cups whole milk
½ cup granulated sugar
¼ cup unsweetened cocoa powder
3 tablespoons cornstarch
¼ teaspoon salt
1 teaspoon pure vanilla extract
1 tablespoon unsalted butter
Optional toppings: whipped cream, chocolate shavings, or fresh berries

Notable Equipment & Tools:
Medium saucepan
Whisk
Heatproof bowl
Fine mesh strainer
4-6 individual serving dishes
Step-by-Step Instructions:
Step 1: Place the chopped dark chocolate in a heatproof bowl and set aside.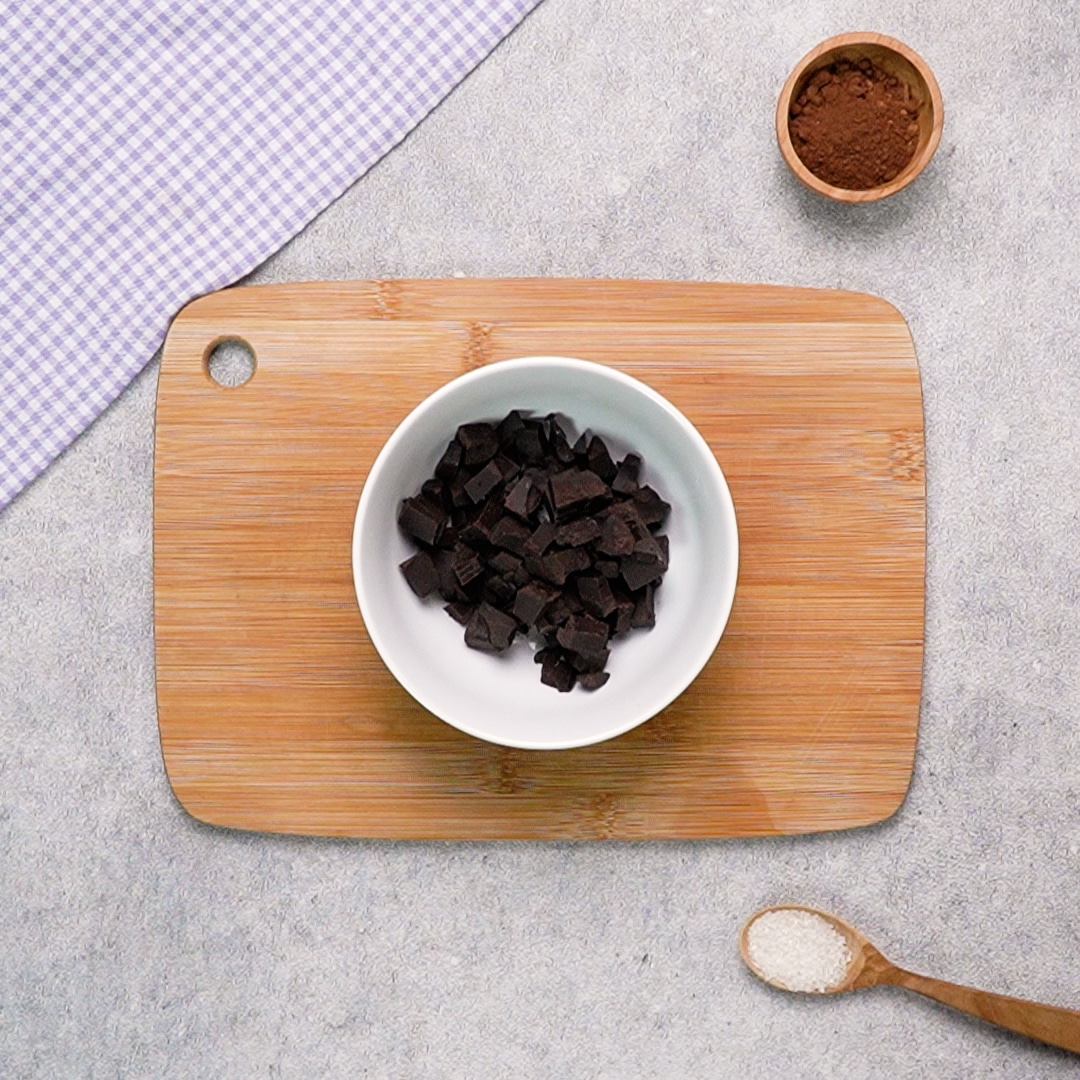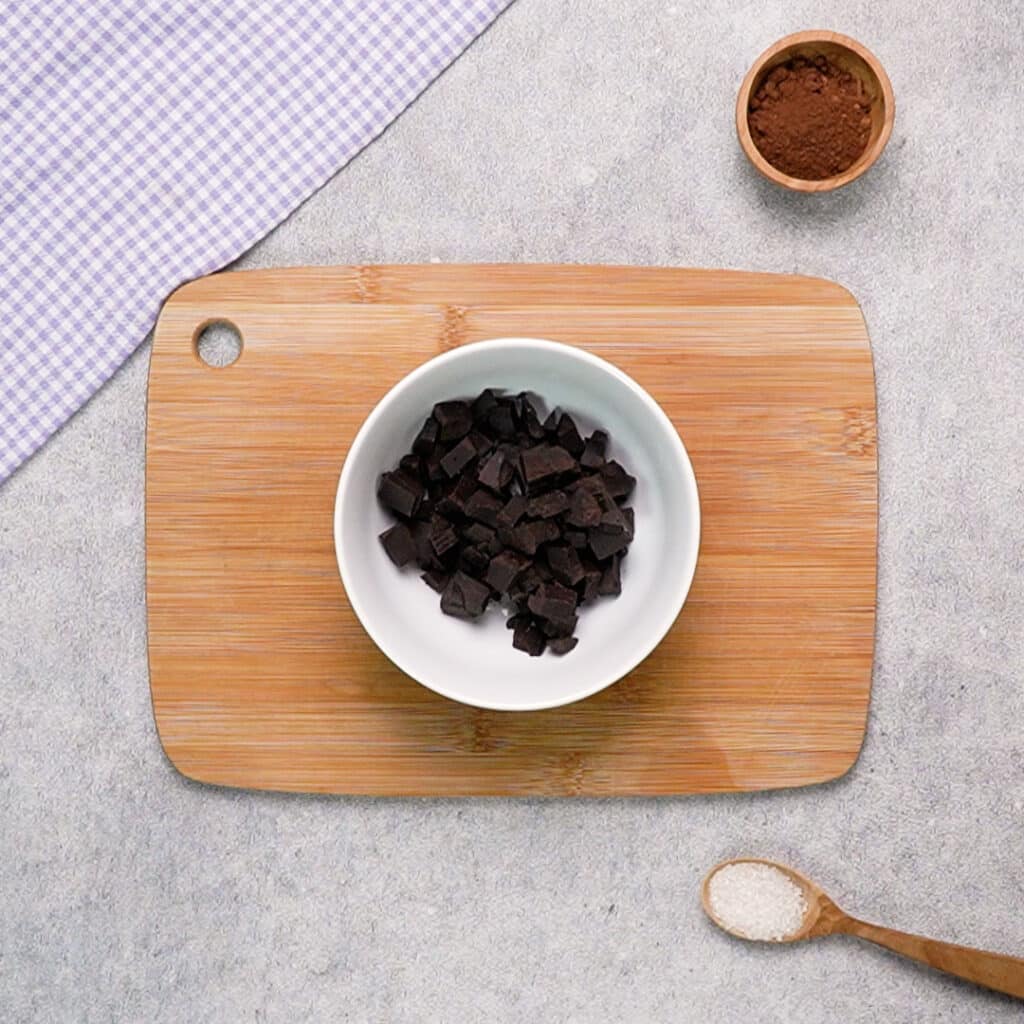 Step 2: In a medium saucepan, whisk together the milk, sugar, cocoa powder, cornstarch, and salt.
Cook over medium heat, whisking constantly, until the mixture thickens and begins to bubble, about 10 minutes.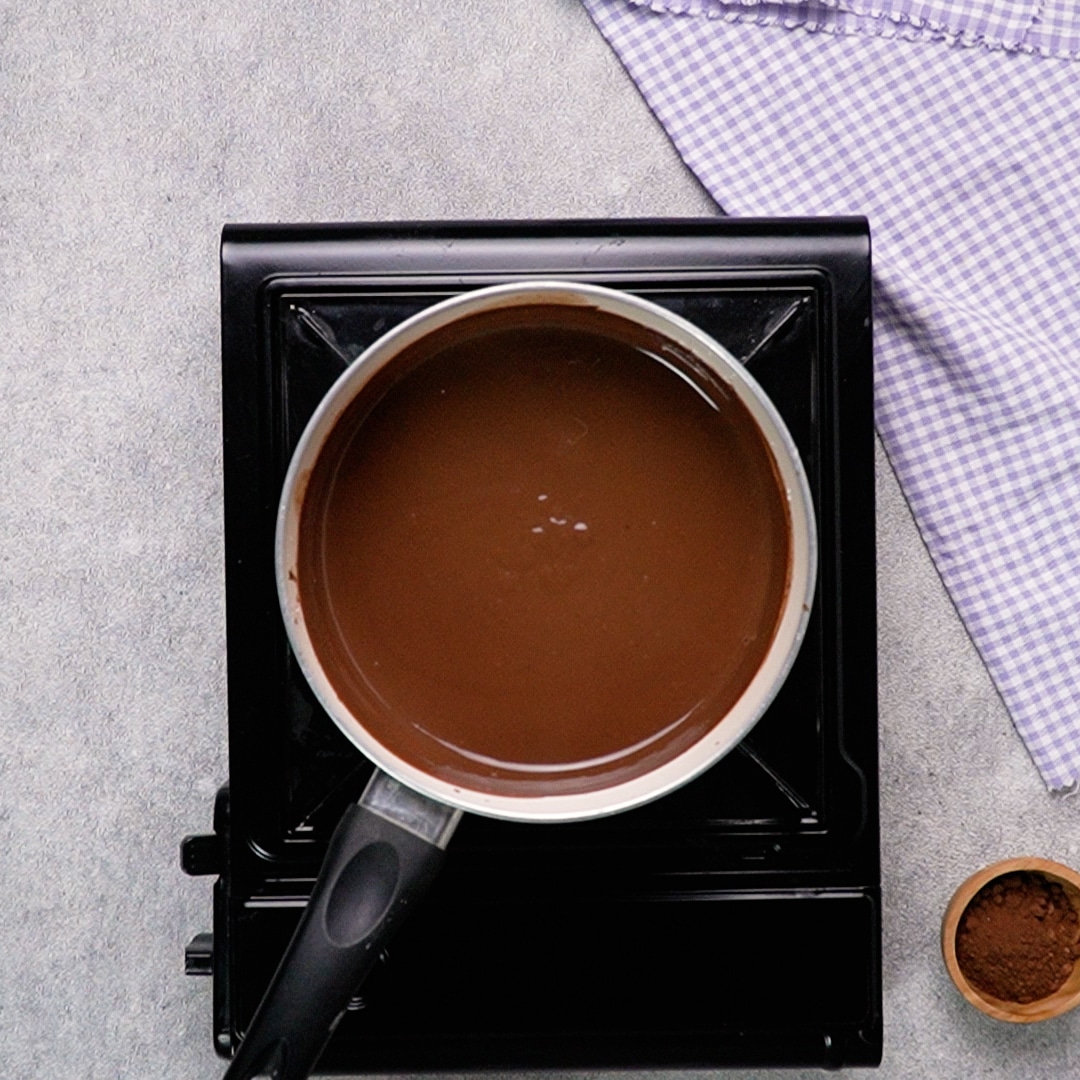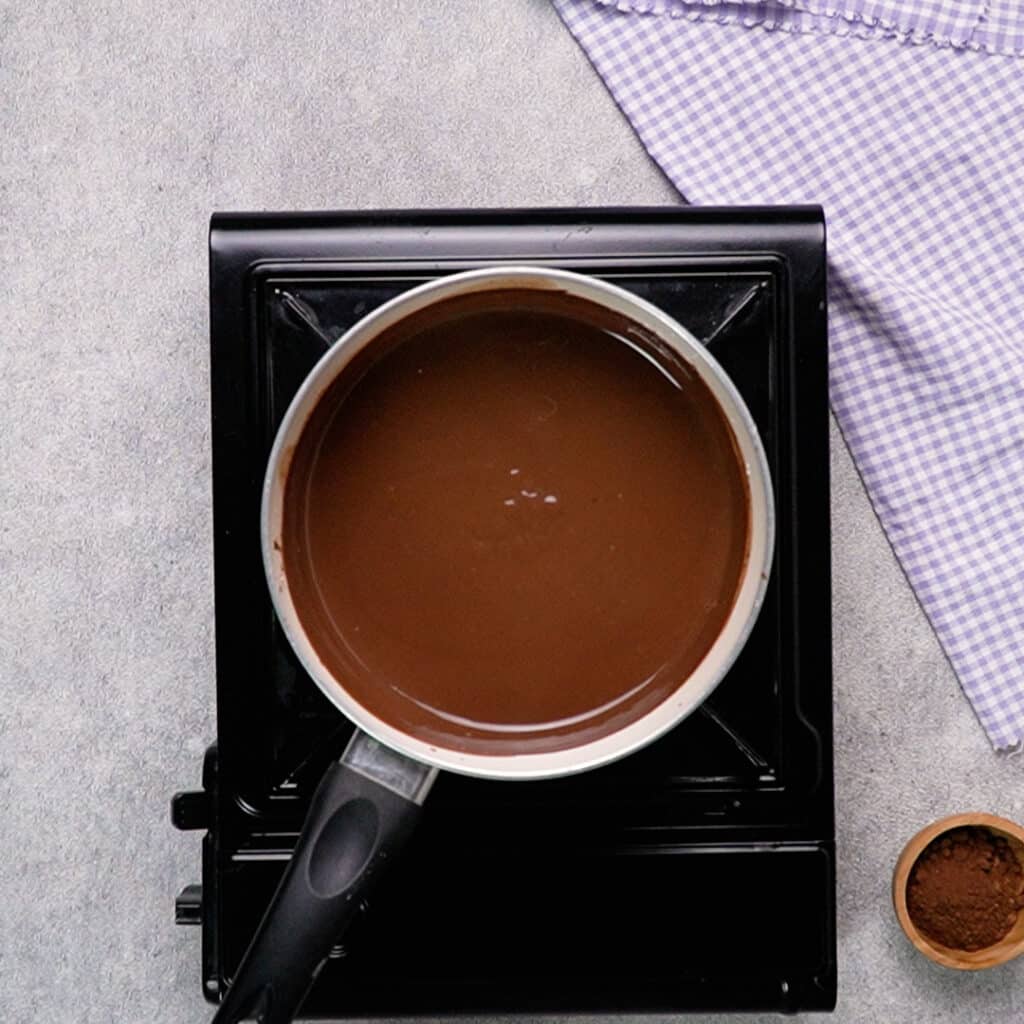 Step 3: Remove the saucepan from the heat and pour the hot mixture through a fine mesh strainer into the bowl with the chopped chocolate.
This will remove any lumps and ensure a smooth budino.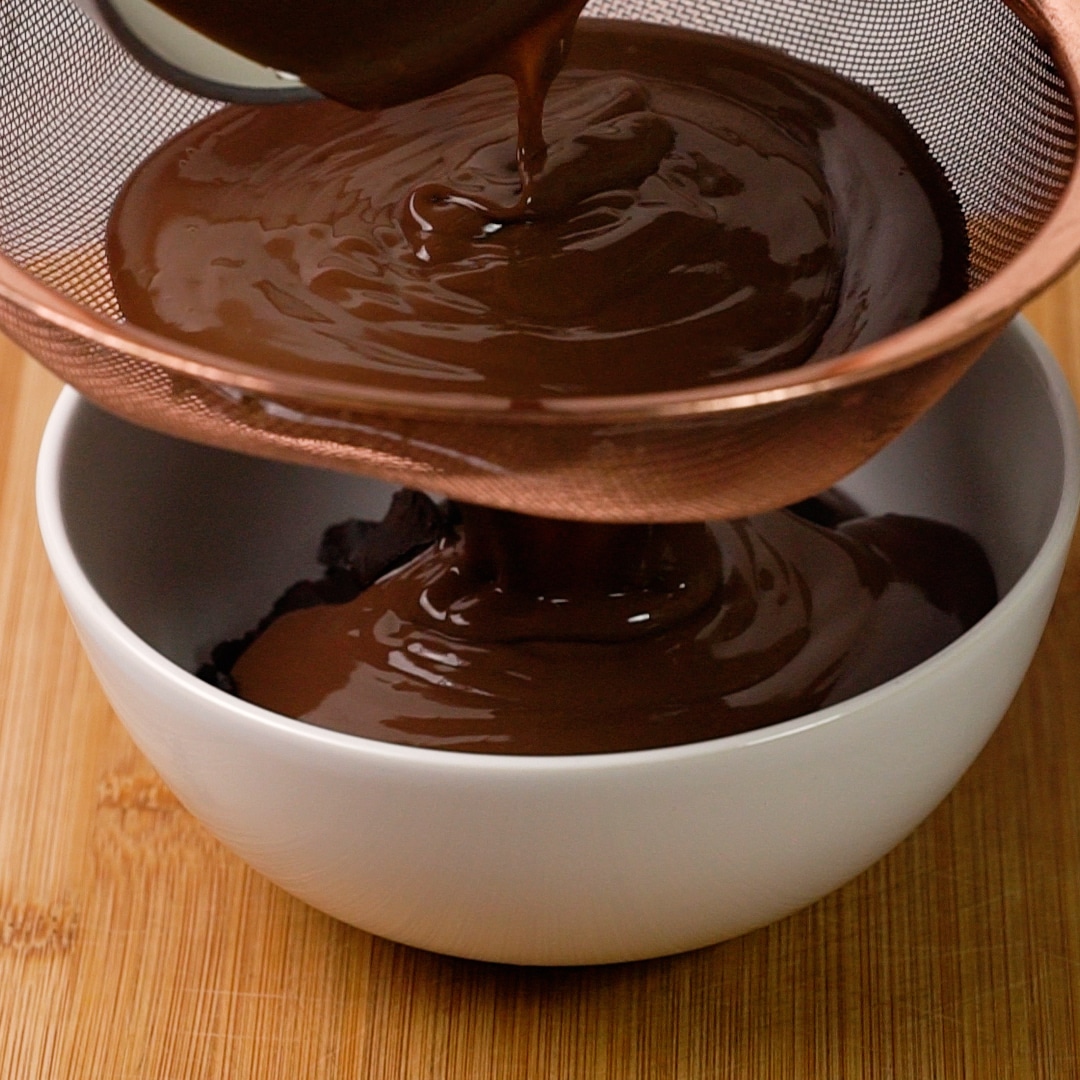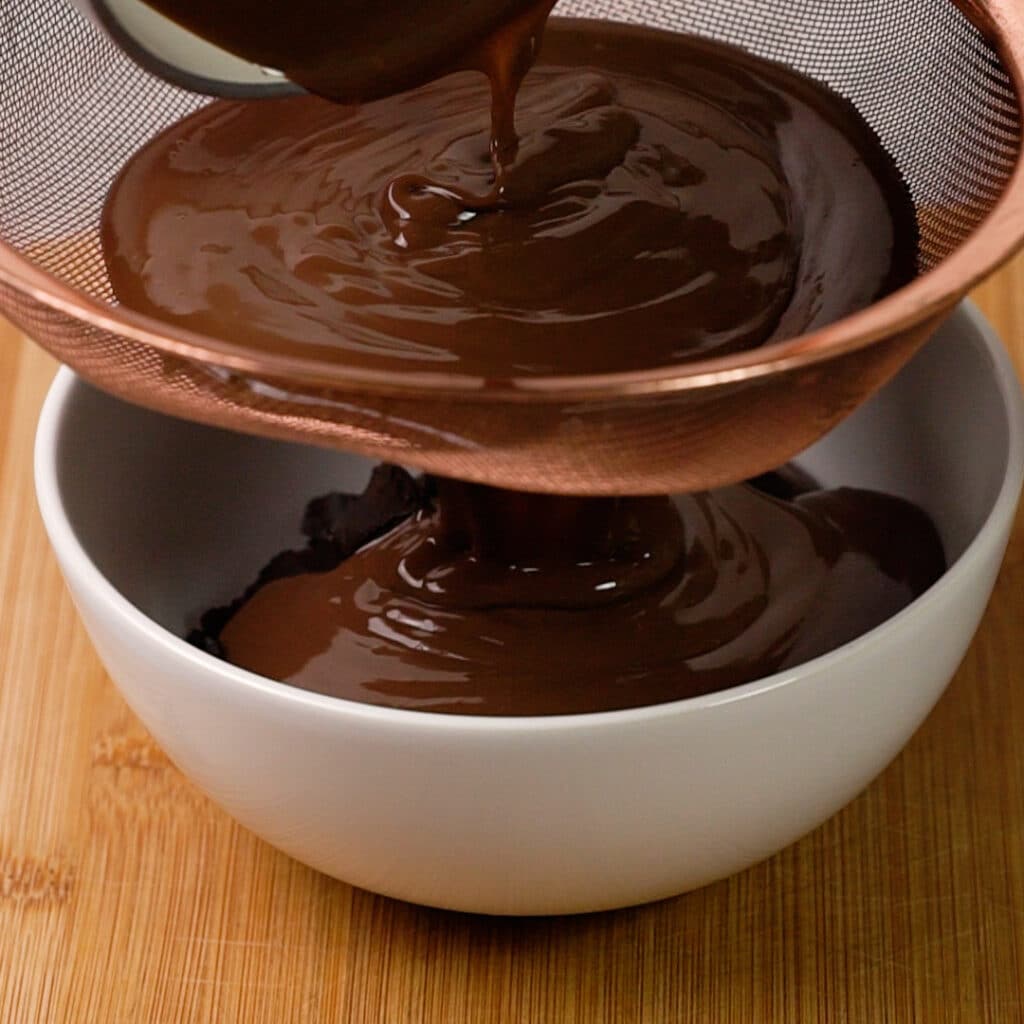 Step 4: Let the mixture sit for a minute to allow the chocolate to melt, then whisk until smooth and fully combined.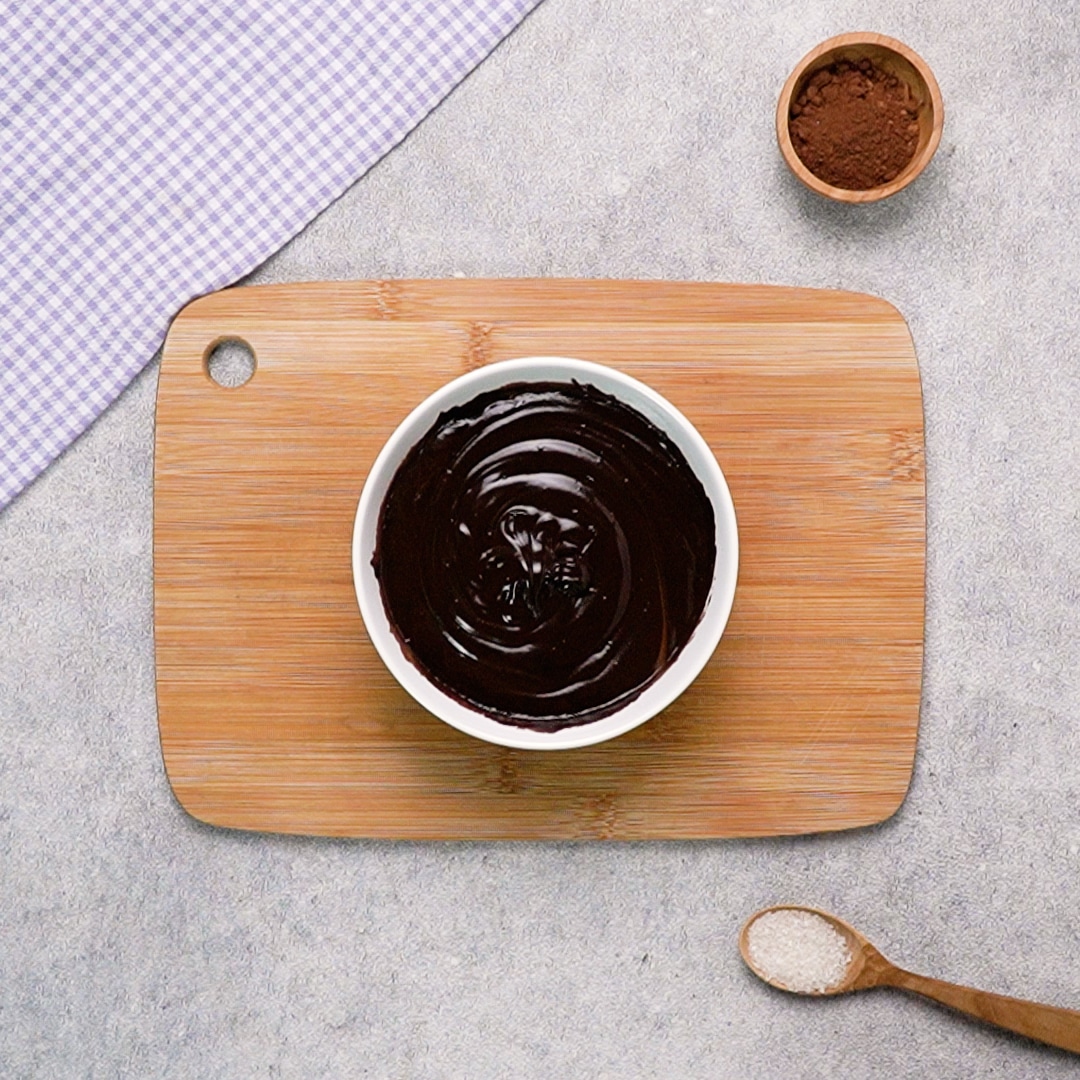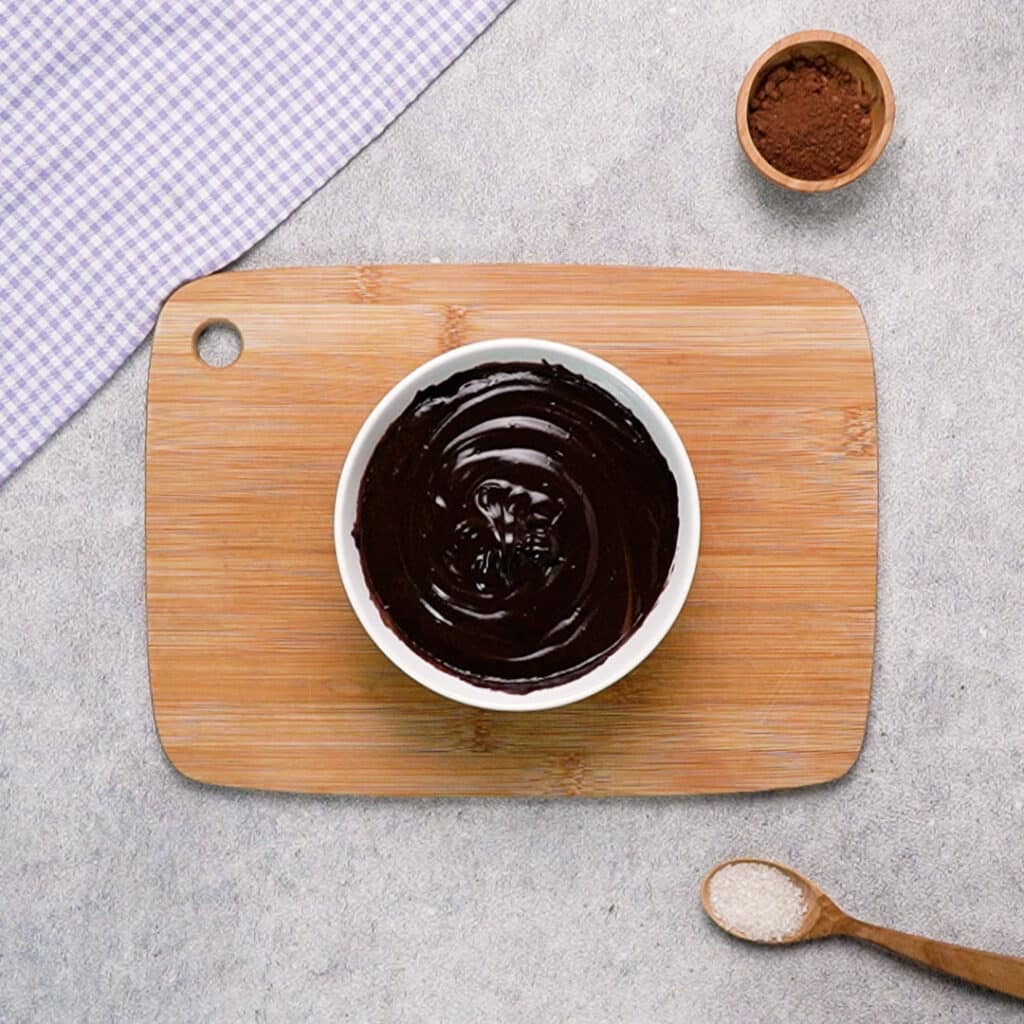 Step 5: Stir in the vanilla extract and unsalted butter until the butter is melted and incorporated.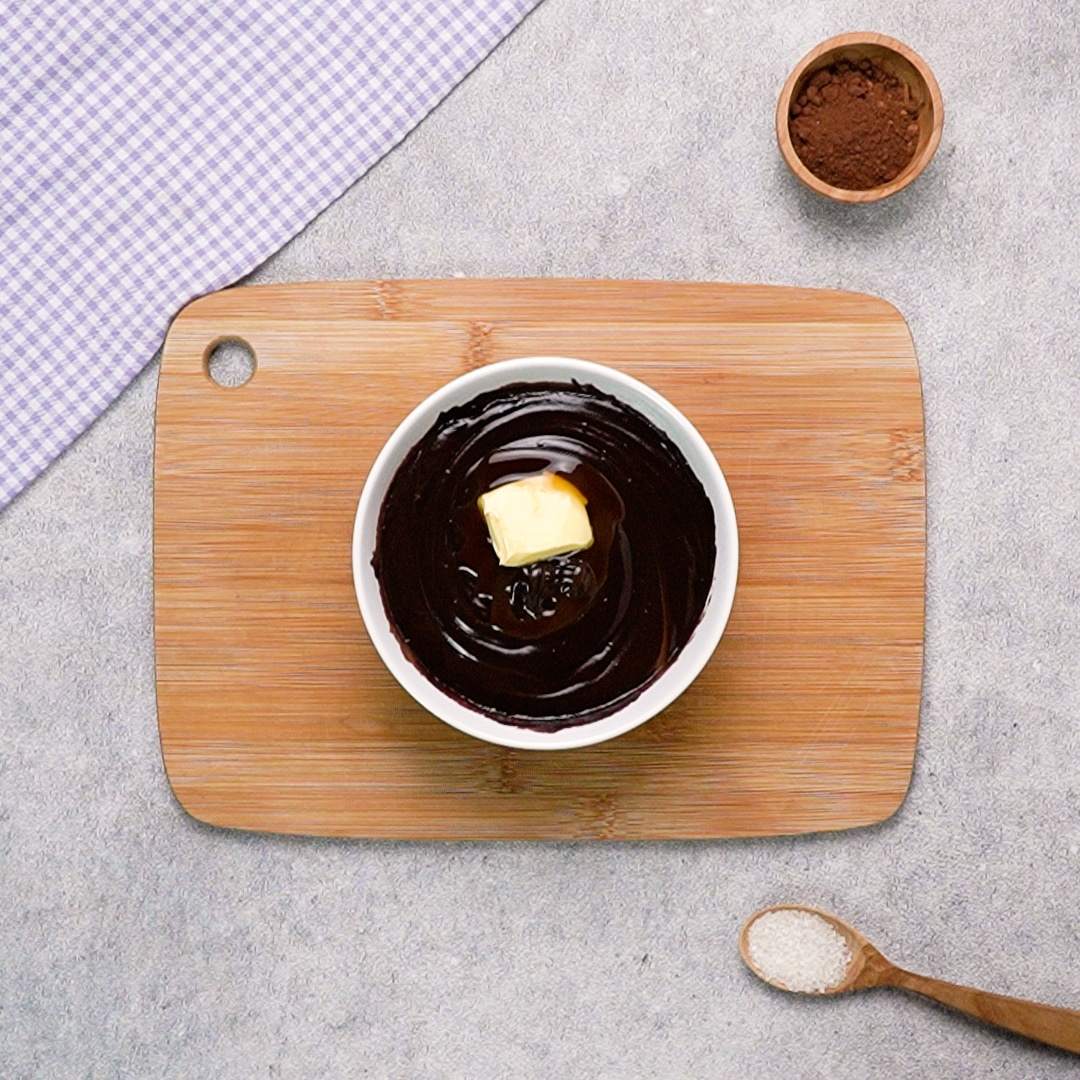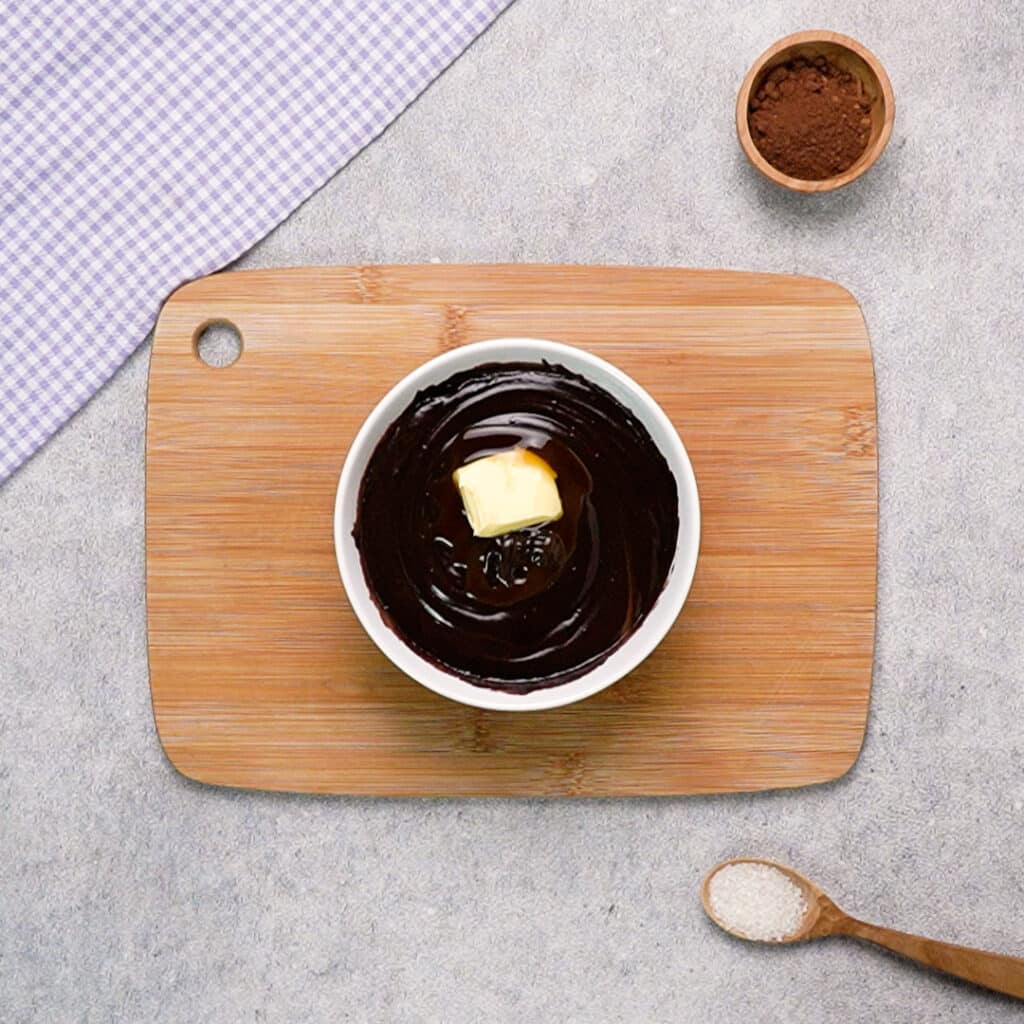 Step 6. Divide the chocolate mixture evenly among 4-6 individual serving dishes.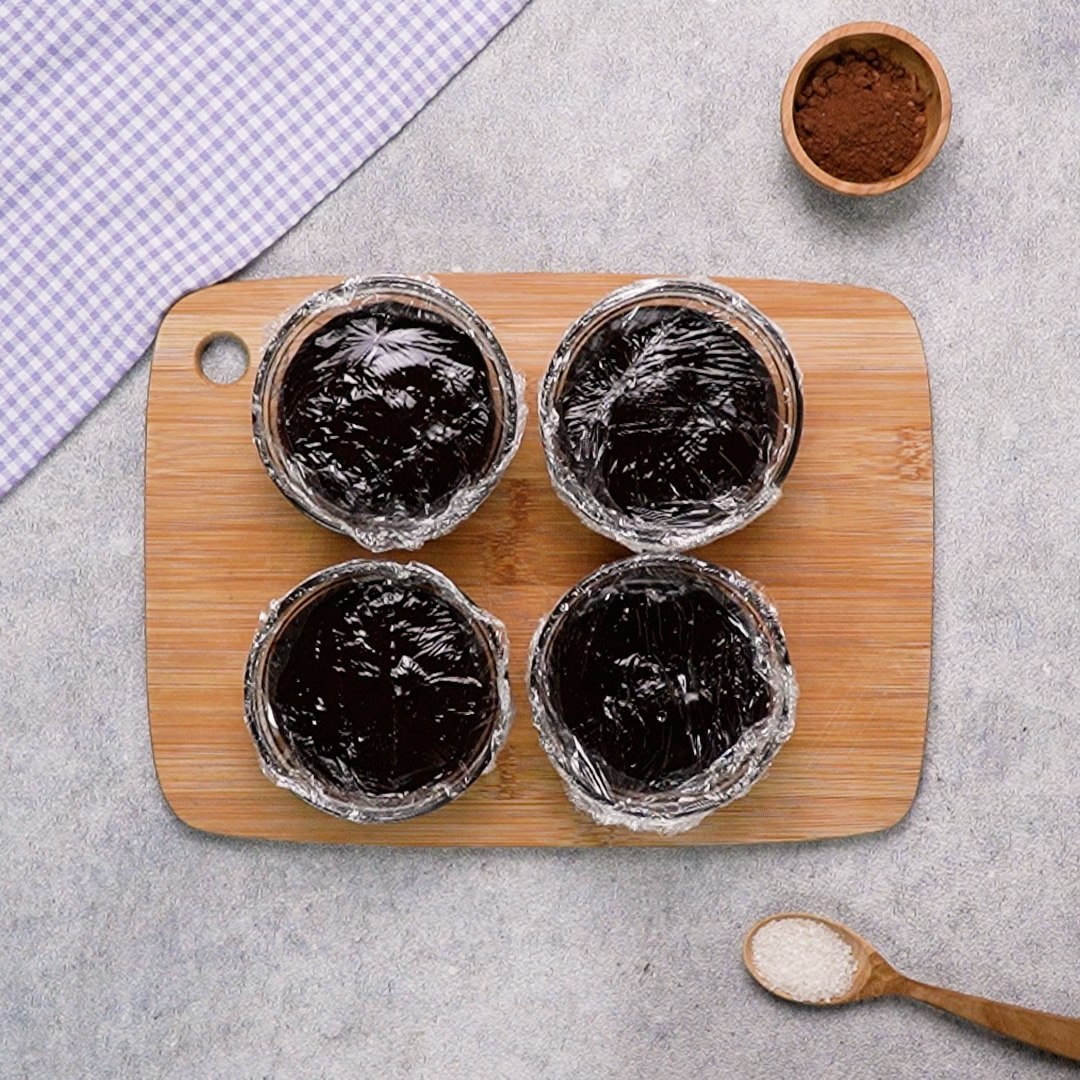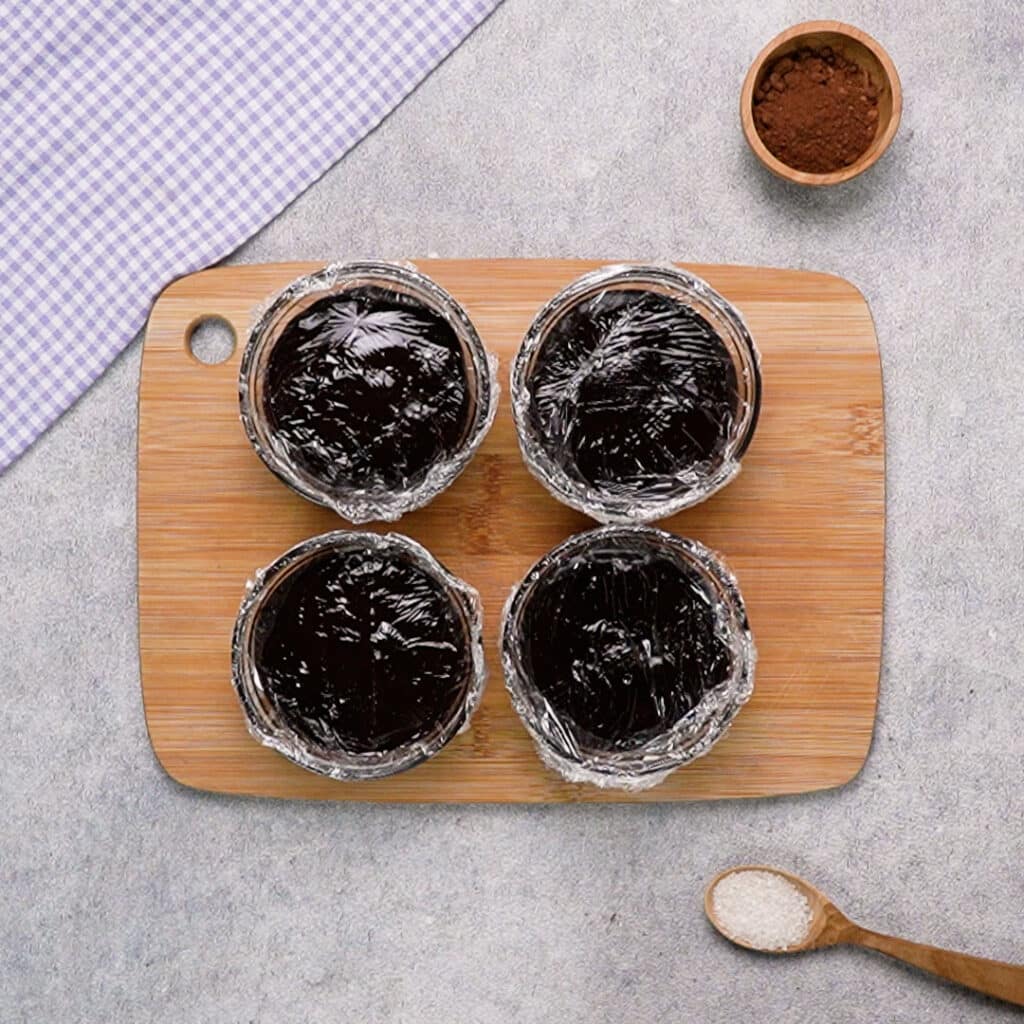 Cover each dish with plastic wrap, making sure the wrap touches the surface of the budino to prevent a skin from forming. Refrigerate the budino for at least 2 hours, or until chilled and set.
Step 7: When ready to serve, remove the plastic wrap and top with your choice of optional toppings, such as whipped cream, chocolate shavings, or fresh berries. Enjoy!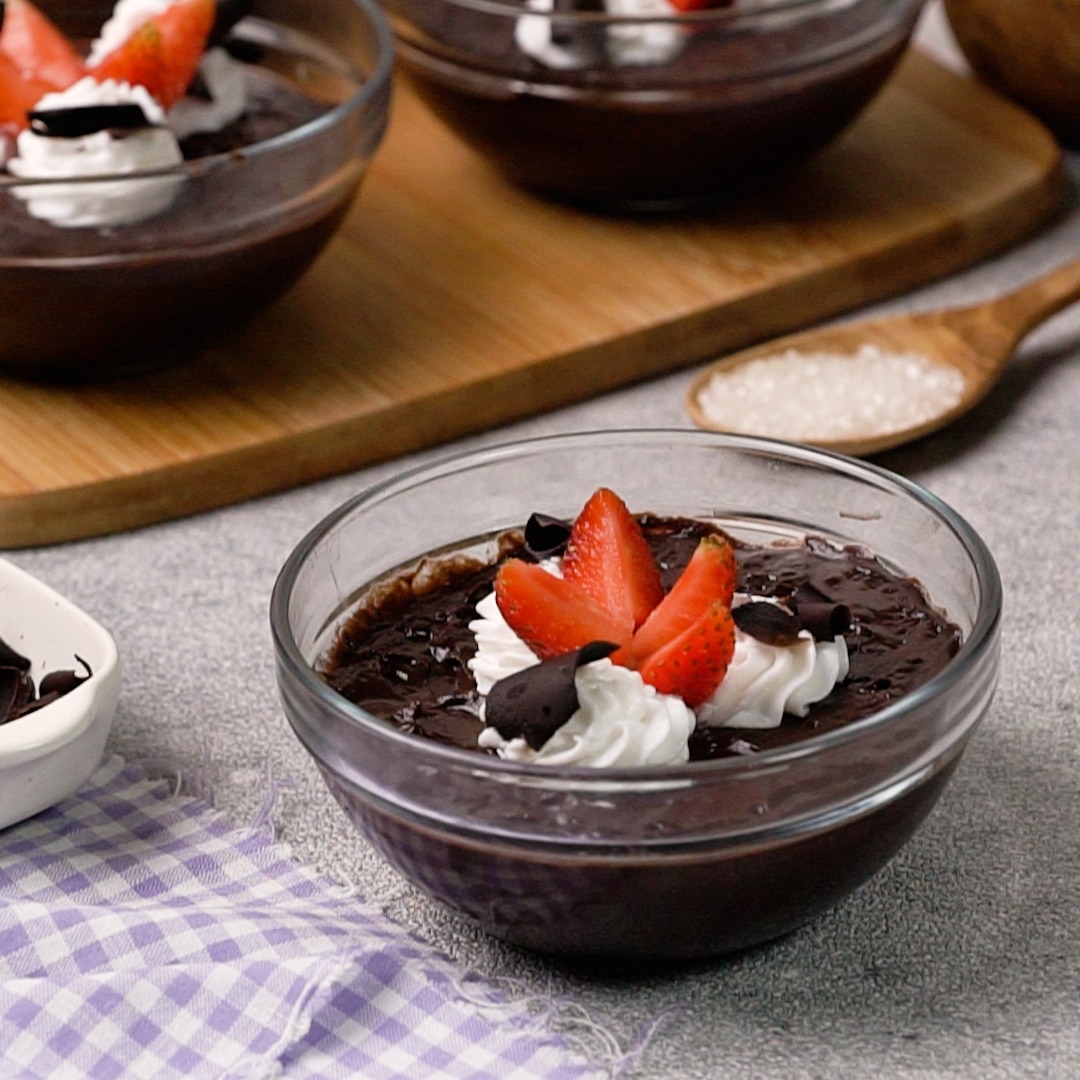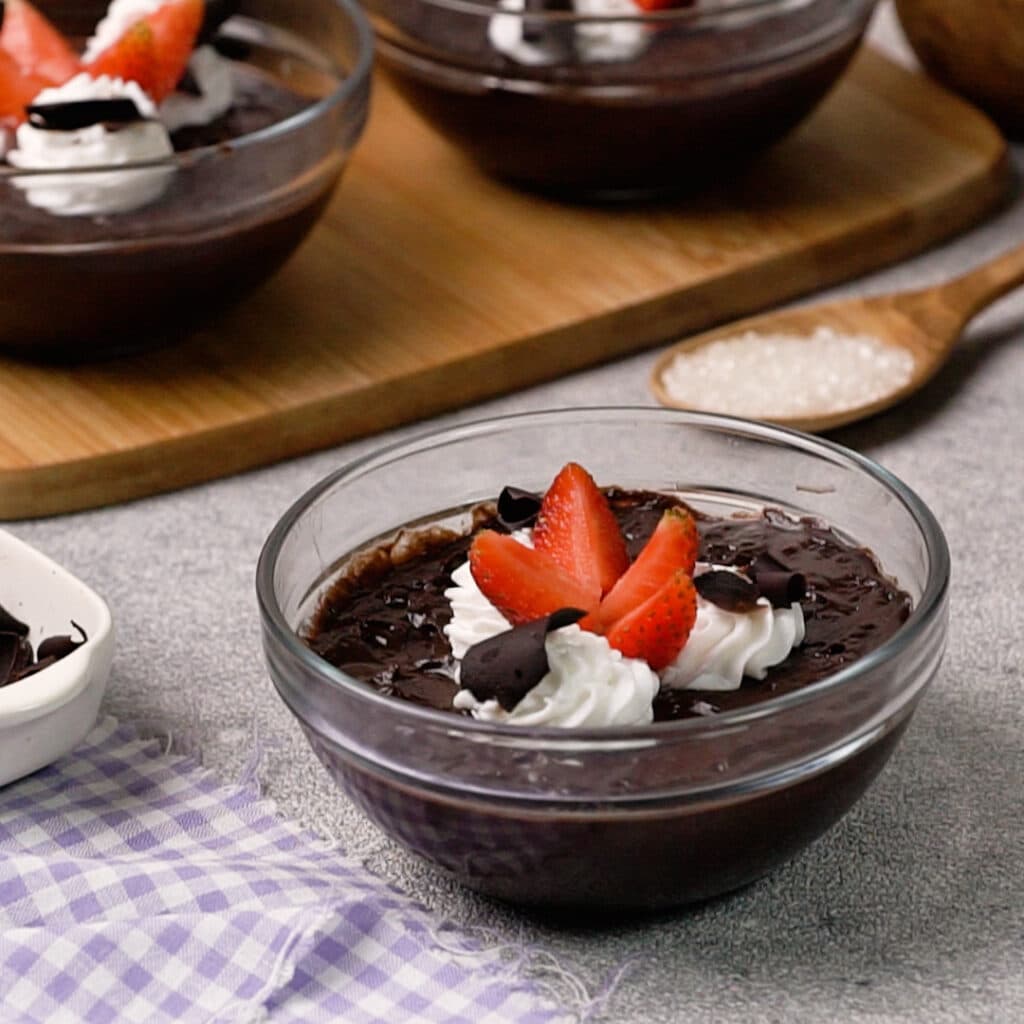 Substitutions & Alternatives
Fear not, my culinary comrades! If you find yourself short on some ingredients or looking to experiment with different flavors, you have options aplenty. Let's explore the wonderful world of substitutions and alternatives for this delectable dark chocolate budino.

1. Chocolate: If dark chocolate isn't your jam, you can easily swap it for milk or white chocolate. Just make sure to adjust the sugar quantity accordingly, as milk and white chocolate are sweeter than dark. Or, for a global twist, try using Mexican chocolate, which is often infused with cinnamon and other spices for a delightful kick.

2. Milk: Dairy-free friends, rejoice! You can replace whole milk with your favorite plant-based milk, like almond, soy, or oat milk. Coconut milk would be especially scrumptious, adding a tropical flair to your budino.

3. Sugar: Looking to cut back on granulated sugar? Try using honey, maple syrup, or agave nectar as a natural alternative. Keep in mind that liquid sweeteners may alter the texture of your budino, so you might need to adjust the cornstarch to achieve the desired thickness.

4. Cocoa powder: If you're a cocoa connoisseur, consider substituting unsweetened cocoa powder with Dutch-processed cocoa powder for a smoother, less acidic flavor. Be aware that this may darken the color of your budino, but it's a small price to pay for chocolatey bliss.

5. Cornstarch: In case you run out of cornstarch, you can use arrowroot, potato starch, or tapioca starch as a thickening agent. These alternatives have slightly different properties, so you may need to experiment with the amounts to achieve that perfect budino consistency.

6. Butter: Unsalted butter can be replaced with salted butter, but make sure to reduce the added salt in the recipe. Or, for a vegan alternative, swap it for a plant-based butter or coconut oil.

7. Toppings: The sky's the limit when it comes to dressing up your budino! For an Italian twist, try adding crushed amaretti cookies or candied orange peel. Make it Middle Eastern with a sprinkle of chopped pistachios and a drizzle of pomegranate molasses. Or, get creative and whip up a flavored whipped cream with a splash of your favorite liqueur or a dash of an intriguing spice.

So, whether you're making do with pantry staples or venturing into new culinary territory, these substitutions and alternatives have you covered. Happy budino making, and may your chocolate dreams come true!
Storage & Reheating
Ah, the art of preserving the fruits (or in this case, the chocolatey desserts) of your labor! Proper storage and reheating can make or break the enjoyment of your leftovers. Fear not, my budding budino aficionados, for I shall bestow upon you the secrets of maintaining the lusciousness of your chocolate budino.

Let's start with storage. Your beautiful, velvety budino deserves the best care when it comes to chilling out in the fridge. Keep those individual servings nestled in their cozy dishes, covered with plastic wrap touching the surface to prevent air exposure (we don't want any unwanted skin forming on our precious treats). The budino can be stored like this for up to 3 days, making it perfect for those who like to savor their desserts—or for those who sneak a spoonful every now and then when no one's looking (no judgment here).

Now, let's talk about reheating. While some may prefer their budino on the colder side, others might want to experience the warm, molten goodness it once was. To reheat your budino, simply remove the plastic wrap and place the individual serving dish in the microwave. Zap it for 30 seconds, then check the temperature, stirring if needed. If it's not quite warm enough, continue microwaving in 15-second intervals until it reaches your desired warmth. Be cautious not to overheat, as we don't want to scorch or separate the delicate chocolate.

And finally, once your budino is at the perfect temperature, don't forget to jazz it up with those delightful optional toppings. Whipped cream, chocolate shavings, or fresh berries—whatever tickles your fancy. After all, every great masterpiece deserves a touch of flair.

Armed with this knowledge, you are now a true chocolate budino storage and reheating expert. Go forth and enjoy your delectable dessert to its fullest, knowing that you're giving it the royal treatment it so richly deserves. Bon appétit!
Serving Ideas
Now that you have expertly crafted a mouth-watering chocolate budino, it's time to talk about presentation and serving suggestions. After all, we eat with our eyes first, and a well-presented dessert is like the cherry on top of a delicious meal. Allow us to take you on a journey of creative and enticing serving ideas that will make your chocolate budino the star of the show!

1. Go Global: Embrace the Italian origins of this delightful dessert by serving it in charming espresso cups or Italian-style dessert bowls. Add a touch of elegance with a dusting of cocoa powder or a delicate chocolate curl on top. Pair with a robust espresso or a glass of Vin Santo for a truly indulgent experience.

2. Berry Bliss: There's something magical about the combination of rich chocolate and tangy berries. Top your budino with a colorful medley of raspberries, blueberries, and blackberries. For an extra zesty twist, drizzle a little raspberry or strawberry coulis over the top. Your taste buds will thank you!

3. Nutty Nirvana: If you're nuts about nuts (pardon the pun), why not sprinkle some toasted hazelnuts, almonds, or pistachios over your chocolate budino? Not only do nuts add a satisfying crunch, but they also balance the richness of the chocolate. Talk about a match made in dessert heaven!

4. Tropical Twist: Transport your senses to a tropical paradise by topping your chocolate budino with a dollop of coconut whipped cream and a sprinkling of toasted coconut flakes. Feeling adventurous? Add a few cubes of caramelized pineapple or a drizzle of passionfruit syrup. Aloha, chocolate nirvana!

5. Chocoholic's Dream: For those who believe that there's no such thing as too much chocolate, double down on your love for this heavenly ingredient by grating some extra dark chocolate or adding chocolate chips on top of your budino. You could also serve it with a side of warm chocolate sauce or a brownie crumble for a truly decadent experience.

Whatever serving idea you choose, remember that your chocolate budino is the star of the show. So, go ahead and unleash your inner dessert artist, and let your taste buds embark on an unforgettable journey of chocolate delight. Buon appetito!
Variations & Customization
Fear not, my fellow home chefs with dietary restrictions or alternative preferences – this scrumptious chocolate budino can be adapted to suit your individual needs without losing its luscious charm!

1. Vegan: Dairy, begone! Swap out the whole milk for any plant-based milk – almond, soy, or coconut milk are all splendid choices that won't compromise the budino's creaminess. Replace the unsalted butter with your preferred vegan butter or a tablespoon of coconut oil. For the chocolate, double-check that it's a dairy-free dark chocolate brand. Now you've got a dessert that's as compassionate as it is delectable!

2. Gluten-Free: Luckily for our gluten-avoiding friends, this recipe is already gluten-free! Just ensure that your cornstarch and cocoa powder are labeled as gluten-free, as some brands might have cross-contamination. Happy dessert-ing!

3. GAPS/AIP: For those following the GAPS or AIP diets, rejoice in the fact that you don't have to miss out on this indulgent treat! Replace the whole milk with coconut milk, and use honey or maple syrup in place of granulated sugar. Opt for carob powder instead of cocoa powder, and swap the cornstarch for arrowroot powder. Voilà! A diet-friendly budino that'll make you forget about restrictions.

4. Keto: Attention, keto warriors! This one's for you. Substitute the whole milk with coconut or almond milk, and use a keto-friendly sweetener like erythritol or stevia instead of sugar. Make sure to choose a high-percentage dark chocolate with low carbs. In place of cornstarch, use xanthan gum, but only a wee bit (about 1/4 teaspoon). There you have it – a budino that'll keep you in ketosis and satisfy your sweet tooth!

5. Other popular variations: Feeling creative or in need of a twist? Experiment with flavors by adding a splash of coffee, a dash of cinnamon or nutmeg, or even some orange zest to the mix. For a boozy spin, whisk in a tablespoon of your favorite liqueur (think: coffee, orange, or hazelnut) after removing the saucepan from heat.

With these variations and customizations, chocolate budino can cater to a wide array of dietary preferences and restrictions. Remember, the culinary world is your oyster (or, in this case, your pudding cup)! So go ahead, grab your saucepan and whisk, and dive into the delightful realm of adaptable budino bliss. Happy cooking!
Notes & Tips
Choose your chocolate wisely: The flavor of your budino depends on the quality of the chocolate you use. Opt for a high-quality dark chocolate with a cacao percentage of at least 60-70% for maximum flavor, and avoid using chocolate chips, as they often contain stabilizers that can affect the texture of your dessert.
Global celebration: Budino is an Italian word for pudding or custard, and this sweet treat has been satisfying sweet-tooth cravings across the globe for centuries. While you're indulging, take a moment to appreciate the culinary heritage of this delightful dessert.
The science of silky smoothness: Cornstarch is the key to a thick, velvety budino. This starch works by forming a gel as it's heated with the other ingredients, creating a luscious, pudding-like texture. But beware — overcooking or stirring too vigorously can cause the cornstarch to break down, resulting in a runny dessert.
Strain for perfection: Don't skip the step of straining your hot mixture through a fine mesh strainer. This crucial step ensures that any lumps, clumps of cocoa or cornstarch, or even tiny bits of undissolved chocolate are removed, leaving you with a smooth, luxurious budino.
Chill out: Patience is a virtue, and it's especially important when making budino. Allow the dessert to chill for at least two hours, or even overnight if you can bear the wait, to achieve the perfect, creamy consistency.
Get creative with toppings: While whipped cream, chocolate shavings, and fresh berries are classic choices, feel free to get a little adventurous with your budino toppings. Try crushed cookies, caramel sauce, toasted coconut, or even a sprinkle of sea salt to elevate your dessert experience.
Time-saving tip: Want to shave a few minutes off your prep time? Chop the chocolate and measure out the other ingredients while the milk mixture is cooking, making efficient use of your time in the kitchen.
Make it ahead: Budino is an excellent make-ahead dessert, as it needs time to chill and set up anyway. Prepare the budino up to two days in advance, and simply add your toppings just before serving for a stress-free, delicious treat.
Now, armed with these tips and tricks, you're ready to conquer the world of chocolate budino — or, at the very least, impress your friends and family with a scrumptious homemade dessert. Buon appetito!
Common Mistakes
Skipping the Fine Mesh Strainer: Some budding budino-makers might be tempted to skip the straining step, thinking it's just an extra, unnecessary task. However, this crucial step ensures that your budino is silky smooth and free of any gritty cornstarch lumps. Don't miss out on the chance to achieve that perfect velvety texture!

Instant Gratification: We understand that waiting for your scrumptious budino to chill can be a test of patience, but resist the urge to sneak a taste or serve it too soon. Chilling the budino for at least 2 hours allows it to set and develop its rich, creamy texture. Trust us, it's worth the wait!

Burning the Chocolate: Adding too much heat too quickly can cause your chocolate to seize or burn, so make sure you remove the saucepan from the heat when pouring the hot milk mixture over the chopped chocolate. Give it a minute to melt before whisking to ensure a luscious, well-combined budino.

Skimping on Quality Ingredients: When it comes to a simple yet decadent dessert like budino, using high-quality ingredients can make a world of difference. Opt for a good-quality dark chocolate and pure vanilla extract to really elevate your creation.

Going Overboard with Toppings: We love a well-dressed dessert as much as the next foodie, but piling on too many toppings can overpower the rich and creamy flavor of the budino itself. Be judicious with your adornments – a simple dollop of whipped cream, a few chocolate shavings, or a handful of fresh berries will do the trick.

By avoiding these common mistakes, you'll be well on your way to budino bliss. Grab your whisk, channel your inner Italian nonna and whip up this delectable dessert that's sure to impress your family and friends. Buon appetito!
Health Risks & Benefits
Before we dive into the chocolatey abyss that is this delightful budino, let's take a moment to appreciate the health risks and benefits of our indulgence. Fear not, for there is more than meets the eye when it comes to the ingredients in this decadent dessert!

First up, dark chocolate, the star of the show. Did you know that dark chocolate is packed with antioxidants and can help improve heart health? Talk about a sweet deal! But remember, moderation is key; overindulging may lead to some unwanted waistline additions.

Next, we have whole milk, which provides essential nutrients like calcium, vitamin D, and protein. However, if you're lactose intolerant or watching your fat intake, you can substitute with a non-dairy milk of your choice. Just make sure to keep the creamy consistency in mind when choosing an alternative!

Granulated sugar and unsweetened cocoa powder are essential for that rich chocolate flavor we all crave, but don't forget they also add calories. If you're watching your sugar intake, you can try substituting with a natural sweetener like stevia or even reduce the amount of sugar used in the recipe.

Cornstarch, our trusty thickening agent, is gluten-free and low in calories. However, if you have a corn allergy or sensitivity, you can swap it out for arrowroot powder or another thickening alternative.

Finally, our optional toppings! Whipped cream, chocolate shavings, and fresh berries each have their own health risks and benefits, so choose wisely. Berries add a burst of antioxidant power and natural sweetness, while whipped cream and chocolate shavings increase the indulgence factor. Choose your own adventure, and enjoy your budino guilt-free (or at least with a little less guilt)!
Recipe History & Context
Chocolate budino is a delightful Italian dessert that has been delighting taste buds and wooing hearts for centuries. Budino, which means pudding in Italian, has its roots in ancient Rome, where it was typically made with honey, milk, and eggs. However, it wasn't until the introduction of chocolate to Europe in the 16th century that chocolate budino became a beloved classic.
Dark chocolate, the star of this recipe, was traditionally consumed by the Aztecs and Mayans as a bitter beverage and revered for its invigorating effects. Once it reached European shores, sugar and milk were added to create the sweet confection we know and love today. So, when you savor this rich and velvety dessert, you're not just indulging in a tasty treat – you're also experiencing a piece of culinary history!

This particular chocolate budino recipe takes inspiration from the traditional Italian method by using a cornstarch-based pudding, giving it a creamy, smooth consistency with just the right amount of thickness. And with simple, high-quality ingredients like whole milk, unsweetened cocoa powder, and pure vanilla extract, you can be sure that each spoonful will transport you straight to dessert heaven.

When it comes to serving chocolate budino, Italians know how to make it extra special. Elegant individual serving dishes showcase the dessert's rich, dark color and silky texture, while optional toppings like whipped cream, chocolate shavings, or fresh berries add a touch of flair and contrast. This makes chocolate budino not only a feast for the taste buds but also for the eyes.

In summary, chocolate budino is a luscious Italian dessert with a rich history that spans continents and centuries. From ancient Rome to your very own kitchen, this indulgent treat is a testament to the timeless appeal of chocolate. So, next time you're craving a sweet and satisfying dessert, don't be afraid to channel your inner Italian chef and whip up a batch of chocolate budino – your taste buds will thank you!
Common Questions
What is budino, and where does it come from?
Budino is a delightful Italian dessert that's essentially a rich and creamy chocolate pudding. The word budino itself comes from the Italian word for pudding, and this delectable treat has been enjoyed by many for centuries. With roots in global culinary heritage, budino is not only delicious, but it's also a sweet reminder of the culinary wonders the world has to offer.
Can I make this budino dairy-free or vegan?
Absolutely! You can easily modify this recipe to suit dairy-free or vegan diets. Simply swap the whole milk for a plant-based milk, such as almond or coconut milk, and replace the butter with a dairy-free alternative like coconut oil or a vegan butter substitute. Make sure to also choose a vegan dark chocolate, as some dark chocolates may still contain dairy products.
Why do I need to strain the hot mixture?
Straining the hot mixture through a fine mesh strainer is an essential step to ensure a silky-smooth budino. This process removes any lumps or undissolved cornstarch, creating a velvety texture that your taste buds will thank you for. Trust us, it's worth the extra effort!
How long will the budino last in the refrigerator?
Properly stored in an airtight container or covered with plastic wrap, your chocolate budino should last for up to 4 days in the refrigerator. The flavor may even intensify as it chills, making those leftovers an even more enticing treat. Just remember to save some for your future self!
Can I serve this budino warm instead of chilled?
While traditionally served chilled, there's no hard-and-fast rule that says you can't enjoy your budino warm! If you prefer a cozy, warm dessert, simply reduce the chill time and serve once it reaches your desired temperature. Just be prepared for a slightly softer consistency, as the pudding fully sets when chilled. Whichever way you choose to indulge, this budino is sure to satisfy your chocolate cravings.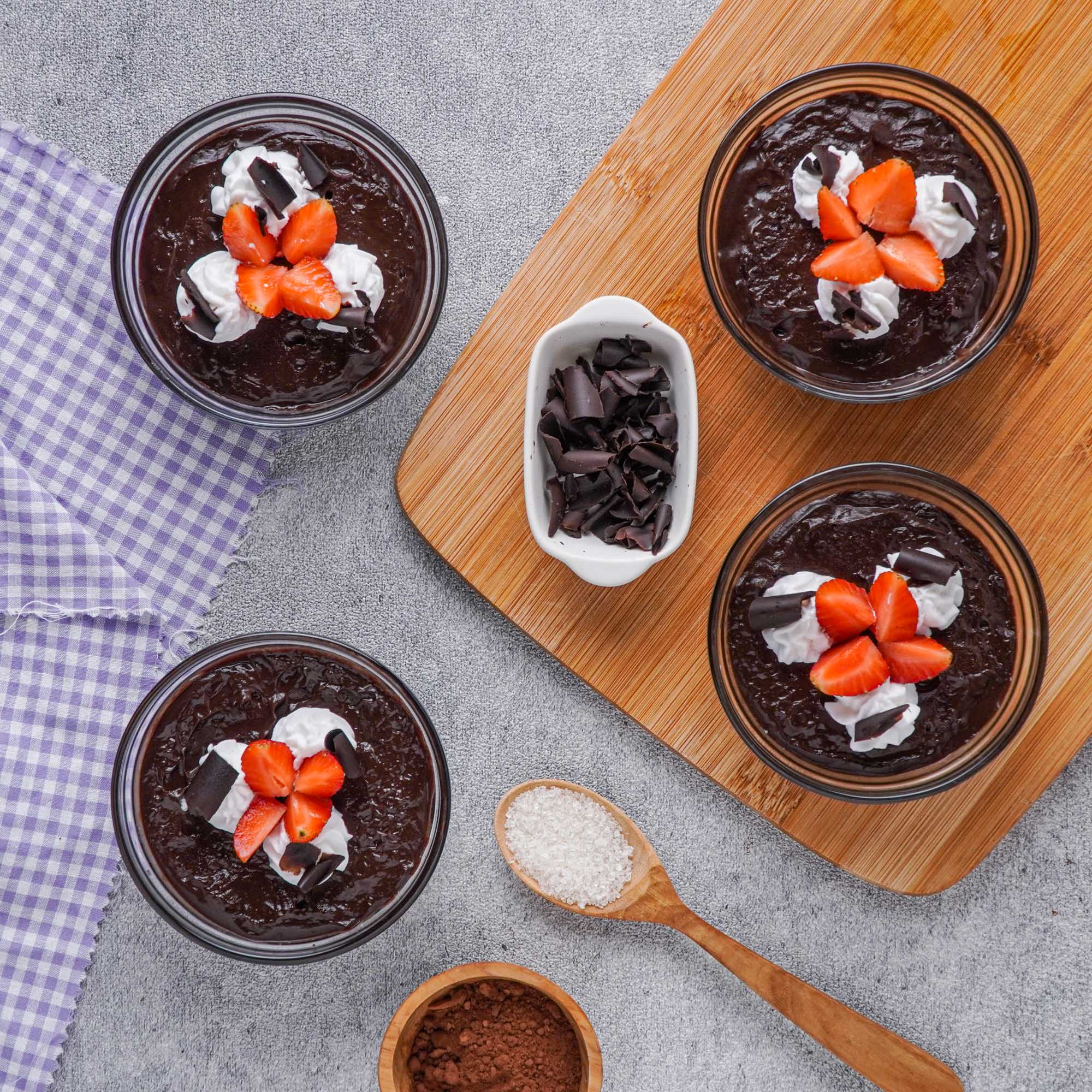 Equipment
Medium saucepan

Whisk

Heatproof bowl

Fine mesh strainer

4-6 individual serving dishes
Ingredients
4

oz

dark chocolate

chopped

2

cups

whole milk

½

cup

granulated sugar

¼

cup

unsweetened cocoa powder

3

tbsp

cornstarch

¼

tsp

salt

1

tsp

pure vanilla extract

1

tbsp

unsalted butter
Instructions
Place chopped dark chocolate in a heatproof bowl.

In a saucepan, whisk milk, sugar, cocoa powder, cornstarch, and salt. Cook over medium heat, whisking constantly, until thickened and bubbling (10 minutes).

Remove saucepan from heat and pour mixture through a fine mesh strainer into the bowl with chocolate.

Let sit for a minute, then whisk until smooth and combined.

Stir in vanilla extract and butter until melted and incorporated.

Divide mixture evenly among 4-6 serving dishes. Cover with plastic wrap, touching the surface of the budino.

Refrigerate for at least 2 hours, or until set.

Remove plastic wrap, add optional toppings, and serve.
Nutrition
Calories:
268
kcal
|
Carbohydrates:
35
g
|
Protein:
5
g
|
Fat:
13
g
|
Saturated Fat:
8
g
|
Polyunsaturated Fat:
0.4
g
|
Monounsaturated Fat:
4
g
|
Trans Fat:
0.1
g
|
Cholesterol:
15
mg
|
Sodium:
133
mg
|
Potassium:
314
mg
|
Fiber:
3
g
|
Sugar:
25
g
|
Vitamin A:
197
IU
|
Calcium:
119
mg
|
Iron:
3
mg
---
Recent Recipes