Best Substitutes For Celery Salt
So, you find yourself halfway through preparing your famous casserole or a new cocktail recipe only to realize that you are missing the final touch — celery salt. While celery salt may be a staple condiment in many homes, what do you do when you run out and need an immediate substitute? Well, without severely compromising the taste, we have several excellent alternatives.
The best celery salt substitute is grinding celery seed and salt with a 1:2 ratio. Otherwise, use fresh or dehydrated celery and celery seed essential oil; again, remember the extra salt. More so, mustard greens and dill, caraway, fennel, or nigella seed and salt make excellent substitutes.
Fortunately, there are various celery salt substitutes that you can add to your favorite savory dish, be it stew, casserole, beef roast, or a cocktail with a twist. So, despite what you are making, there is undoubtedly one of these alternatives that will help make your dish mouth-watering! So, continue reading for the top nine celery salt substitutes.
Celery Salt Substitutes
Whether you use celery salt as a staple spice and run out or find yourself trying a new recipe and wondering what celery salt is, nine superb substitutes will help stand in for the fantastic flavor it offers.
Before any further elaboration, let's look at what celery salt is to understand better why we've chosen the above substitutes.
What Is Celery Salt?
As the name suggests, celery salt is a food seasoning that consists of crushed celery seeds or ground celery stalks and salt. Celery salt adds a subtle salty, celery-like flavor that instantly spruces up any savory dish with an additional layer of flavor.
Celery salt has a similar taste to regular salt, but it exhibits a slight hint of celery at the end; some people describe it as a peppery and grassing flavor with a slight bitterness as a finish.
The odds are pretty high that although you might not be familiar with celery salt, you've had it at one point, for example, in KFC's secret recipe.
Celery salt only provides a mild flavor, making it a second-string seasoning that is best combined with other flavors and seasoning. However, much like celery itself, the lack of assertive flavoring, fortunately, gives some rope when we need a substitute seasoning.
Ten Celery Salt Substitutes
Let's look at the nine ways to mimic that mild, versatile flavor when not having celery salt on hand.
Celery Seed & Salt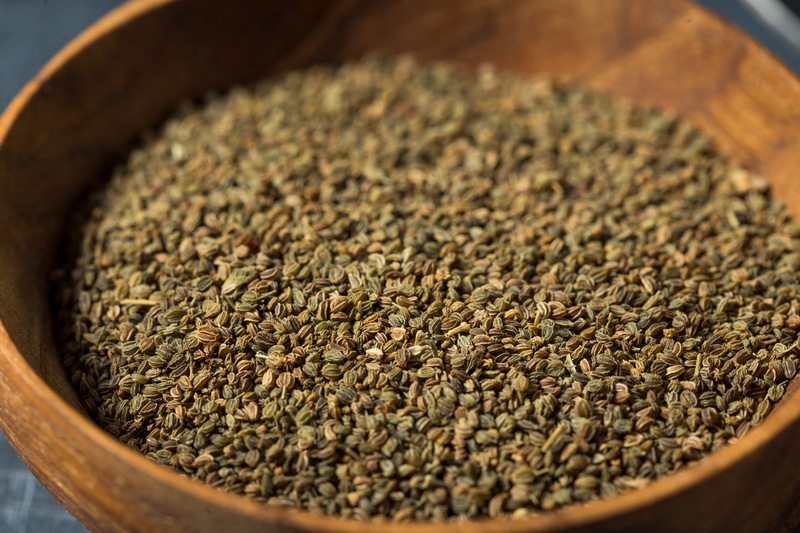 Your top substitute is to make a homemade celery salt by using a combination of celery seed and salt.
You'll want to grind or crush celery seeds using a spice grinder or a mortar and pestle. Then, combine the crushed celery seeds with salt in a 1:2 ratio.
What's great is you'll have a more intense and flavorful celery salt with a slightly crunchier or coarser texture when you try this homemade version than purchasing pre-ground celery powder.
Fresh Celery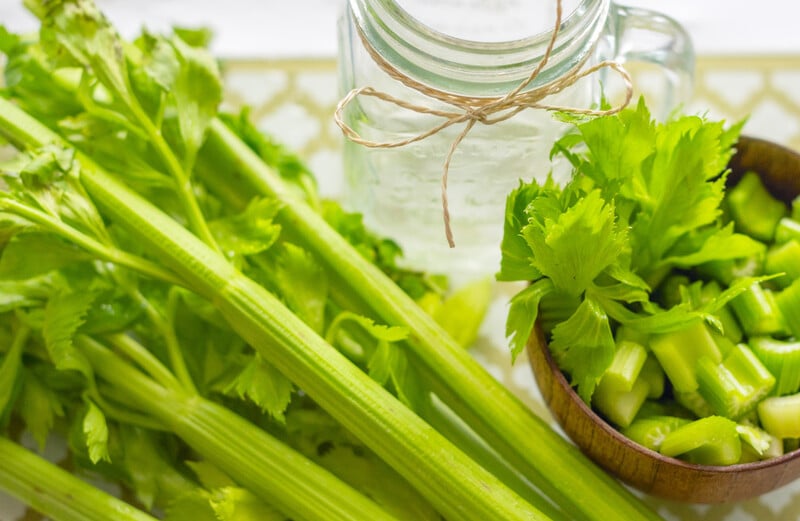 The second-best choice is to opt for fresh celery stalks and leaves in place of celery salt. Note that the stalks and leaves have a more subtle and mild flavor than the seeds. So, you'll need to use larger quantities to attain that perfect balance of a mild peppery taste.
Keep in mind that the fibrous texture of fresh celery may not be suitable for every recipe. However, it does help double-up on your veggies for the day.
Dice the celery stalks and leaves and add them to your stew, casserole, or potato salad as a celery salt substitute. However, be sure to add a teaspoon of regular salt for every teaspoon of celery salt that your recipe requires.
Dehydrated Celery
Another excellent celery salt substitute is to dehydrate celery stalks and to make a seasoning.
Chop the celery stalks in small sections and dry them in the oven or dehydrator. Then, use your blender to make a fine powder to mix with salt and add to a jar or container.
Use double the amount of the dehydrated celery spice that the recipe requires in stews or casseroles.
Celery Seed Essential Oil
Our final celery salt substitute that contains actual traces of celery is celery seed essential oil.
While celery seed essential oil is more common in aromatherapy, the oil will provide the unique bitter and peppery flavor you are seeking.
Note that celery seed essential oil is highly concentrated, so you'll want to go slow when working the oil into a recipe.
Add two drops of celery oil along with a teaspoon of salt for every recommended teaspoon of celery salt. Then, of course, you can quickly adjust the intensity of the celery flavor by adding a few more drops to your dish if you prefer an intense celery flavor.
Dill Seed & Salt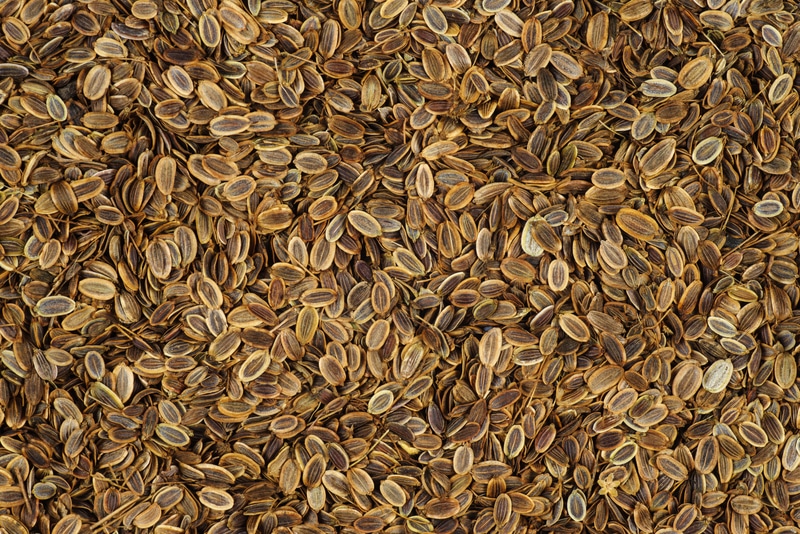 Although dill won't provide the same taste as celery salt, it is a pretty helpful substitute.
Dill has a sweeter and citrusy flavor compared to the peppery taste of celery. Still, the earthy undertones of dill allow you to use it as a replacement for celery salt.
You can finely chop up fresh dill or finely grind the dry dill into a fine powder and mix it with salt at a 1:2 ratio. More so, use the same amount of dill and salt as the recipe guidelines for celery salt.
Caraway Seeds & Salt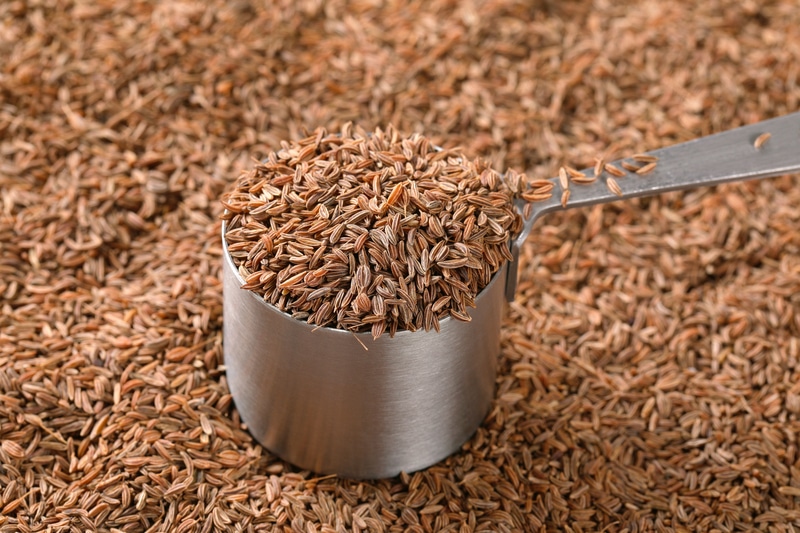 Caraway seeds have a nutty, bittersweet flavor with a hint of pepper and citrus. Although the taste differs significantly, these seeds will add a lovely flavor to a meaty dish if you need a celery salt substitute.
Thanks to the high concentration of natural essential oil in caraway seeds, they exhibit a strong flavor that you can combine with salt to season your next roast.
You can grind the caraway seeds and mix them with salt at a 1:2 ratio or add a teaspoon of caraway seeds for every teaspoon of celery salt that the recipe requires.
Fennel Seeds & Salt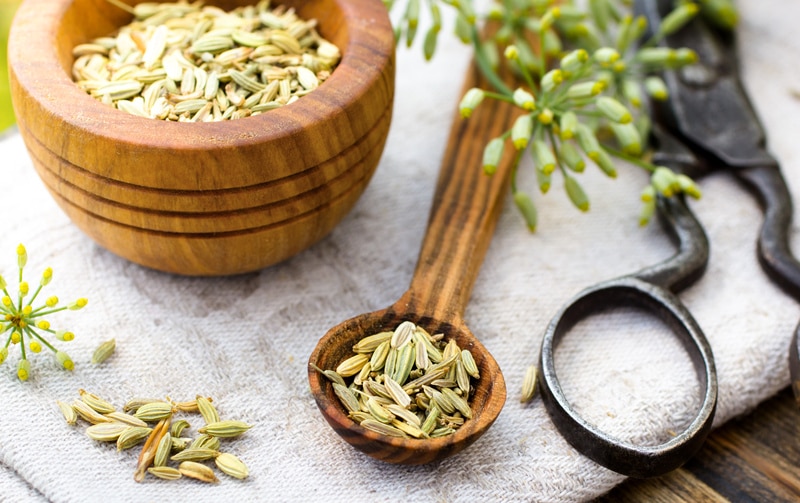 Fennel seeds have a warm and sweet aroma with aniseed or mild licorice flavor. Although fennel seeds do not provide a similar flavor to celery salt, they add a fresh and spicy taste to a savory dish.
You can add a teaspoon of whole fennel seeds to your dish as a celery substitute, but you'll want to add additional salt to ensure that your recipe is well-rounded. Alternatively, grind the fennel seeds with salt at a 1:2 ratio and use the season according to the same guidelines as you would with celery salt.
Mustard Greens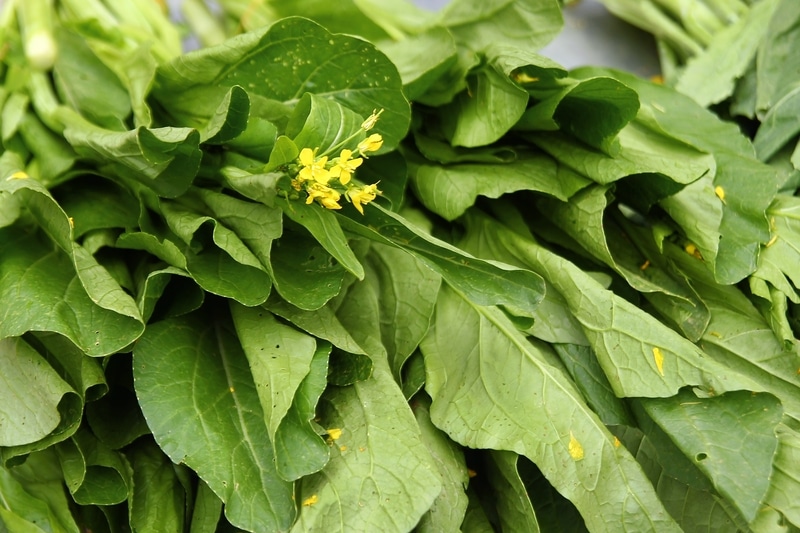 Mustard greens have a bitter and peppery flavor similar to celery seeds, making them an excellent substitute for celery salt.
You can finely chop the fresh mustard greens and add them as a healthy substitute for celery salt during the cooking process. Note that you may want to add extra salt according to your preference as they do not provide the salty aspect of celery salt seasoning.
Mustard greens are great in salads, smoothies, and stews.
Nigella Seeds & Salt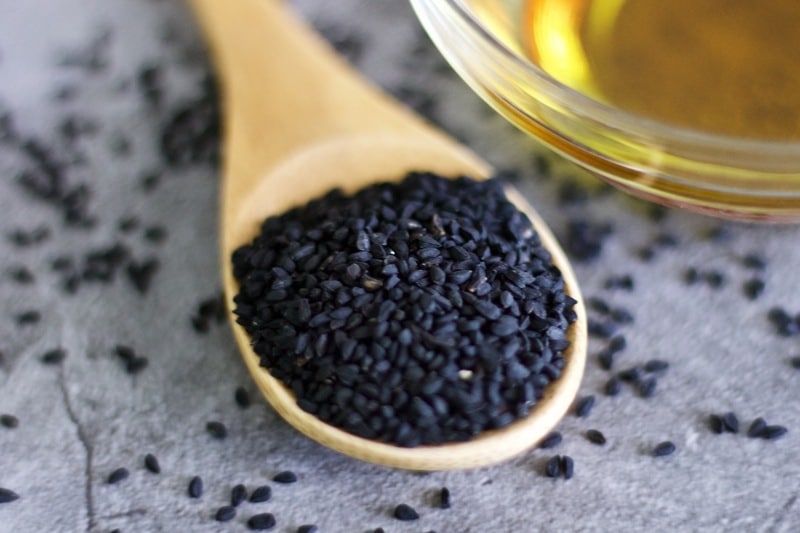 Nigella seeds offer a flavor that resembles cumin and oregano; however, its slightly bitter flavor profile makes a superb substitute for celery salt.
You'll want to toast the nigella seeds lightly and grind them. Then, mix the seeds with salt at a 1:2 ratio.
Lastly, use the same proportion as celery salt when preparing your dish.
Celery Salt Substitutes
While celery salt adds a mild peppery and bitter flavor to almost any savory dish, it's not a crisis when it runs out or you can't get hold of it in time. Instead, celery salt tends to be a second-string seasoning, so there are various quick and effective alternatives that you can use.
Keep in mind, when you use these alternatives, you'll want to pair them with salt to maintain the saltiness found in celery salt.
---
Recent Recipes