In 2018, Cheerios topped the list of best-selling cereals in America. With over 140 million boxes sold every year, there is no doubt that this cereal is popular among children and adults. If you are considering a low FODMAP diet, then you would have to cut out certain foods. Do you need to remove Cheerios from your grocery list? Are Cheerios low FODMAP?
Cheerios are low FODMAP, but only if you consume it in moderate amounts. It is safe to include the cereal in your low FODMAP diet. Cheerios contain one ounce of sugar per serving, and it is gluten-free. There are around sixteen Cheerios flavors, so you will never get tired of this breakfast cereal.
This famous cereal has been around since 1941, yet we cannot seem to get enough of it! It is even better now that we learned we could incorporate it into our low-FODMAP diet. This article will explain why Cheerios are considered low FODMAP, how you can eat this cereal while on a low FODMAP diet, and the recommended serving portion. Let's have a look!
Are Cheerios Low FODMAP?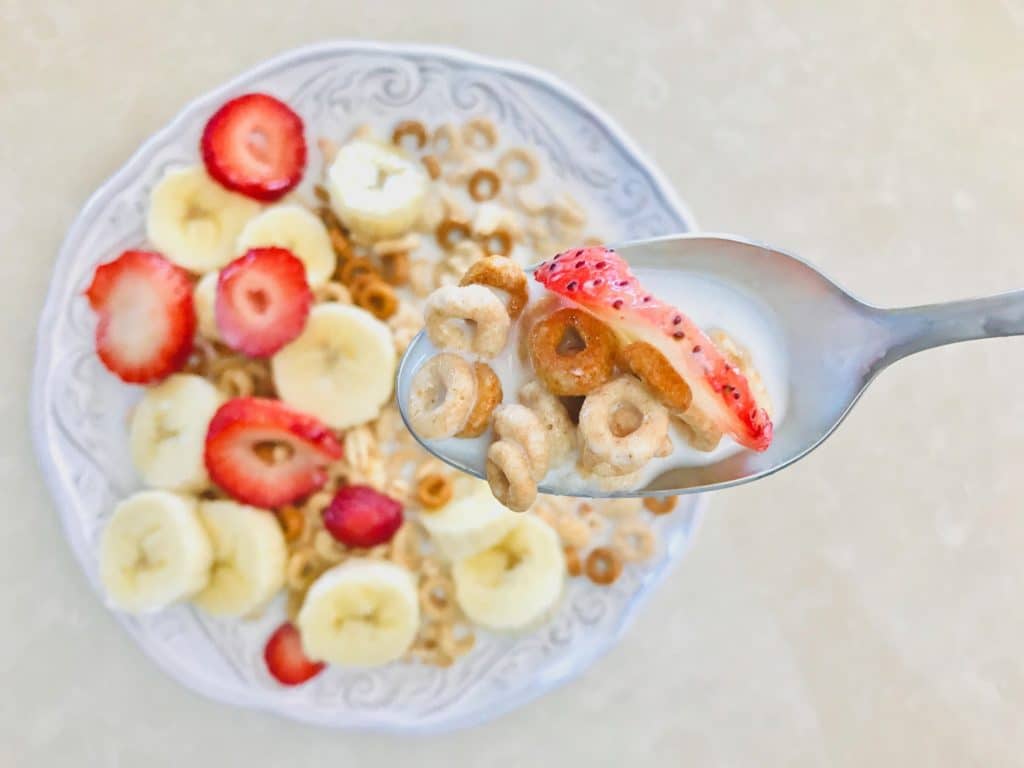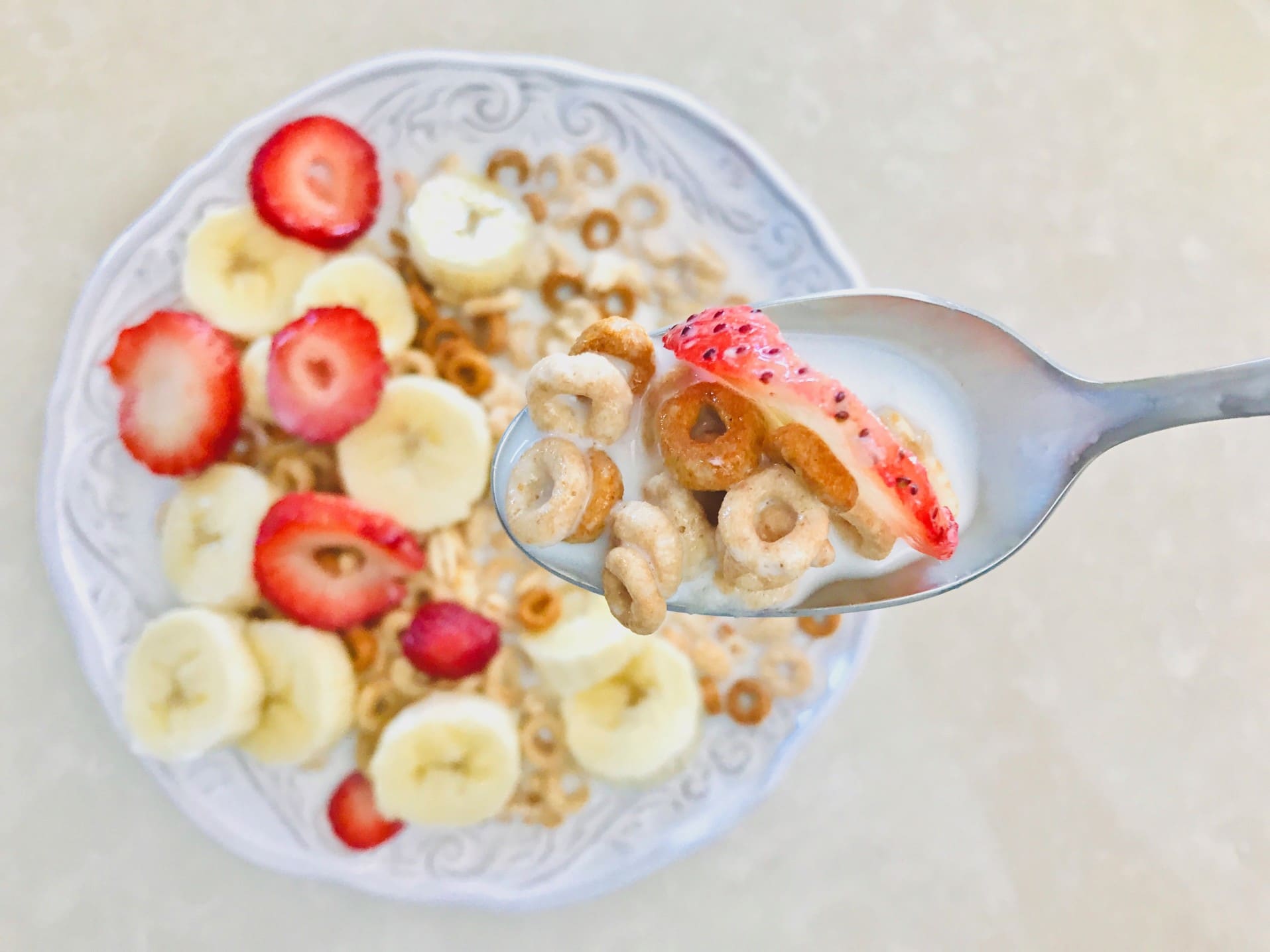 As we all know, a low FODMAP diet means curbing your intake of all fermentable carbohydrates. Dieticians usually recommend this diet for patients who suffer from Irritable Bowel Syndrome (IBS) because it reduces digestive symptoms such as flatulence and bloating. Still, anyone can decide to make this diet a way of living.
Cheerios will forever be a favorite among children and adults, so it is quite a relief that you can still find solace in this tasty cereal. Many people believed that Cheerios could not be classified as low FODMAP since they assumed it is high in carbohydrates and sugar; however, that is not the case.
Oats are one of the foods that are considered safe to consume when you are on a low FODMAP diet. Luckily for Cheerios addicts, this breakfast food is made of oats, making it a natural, gluten-free cereal, and it consists of only one ounce of sugar per serving.
Although sugar is not FODMAP, it is best to opt for cereal that is low in sugar. Next time you go grocery shopping for breakfast cereal, check the nutritional facts label and evaluate the honey, wheat, inulin, and fruit juice concentrate. These ingredients are high FODMAP, and you cannot consume them in a low FODMAP diet.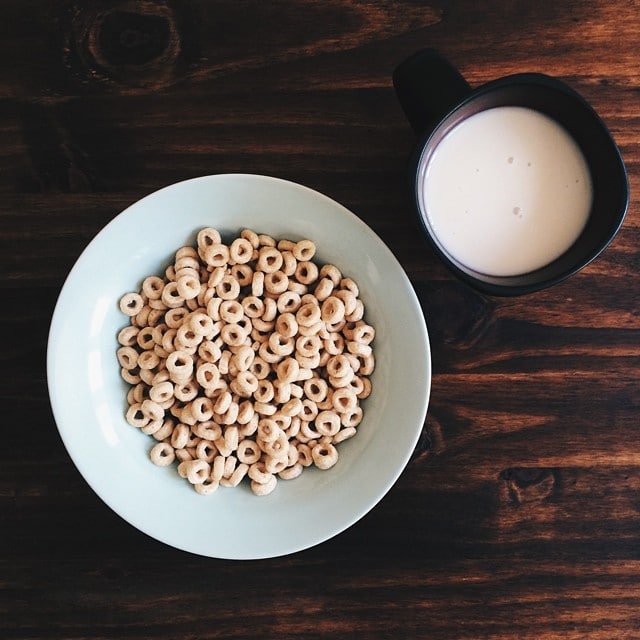 Cheerios: Recommended Low FODMAP Serving Portion
Every diet requires willpower; that is why you need to control the serving portion. Unfortunately, you cannot eat as many Cheerios as you want; otherwise, the low FODMAP diet will simply not work.
Although we recommend using the portion size suggestion labeled on the cereal package, it is better to consume ½ a cup (approximately 52 ounce) per serving. Higher servings than 52 ounce are not considered low FODMAP, which means the cereal becomes high in fructan and GOS (a group of carbohydrates that consists of glucose and lactose).
I suggest starting with a smaller portion of Cheerios, especially if you suffer from Irritable Bowel Syndrome (IBS). This is so you can ensure that the Cheerios do not cause any digestive problems. You can slowly increase the portion if you would like to.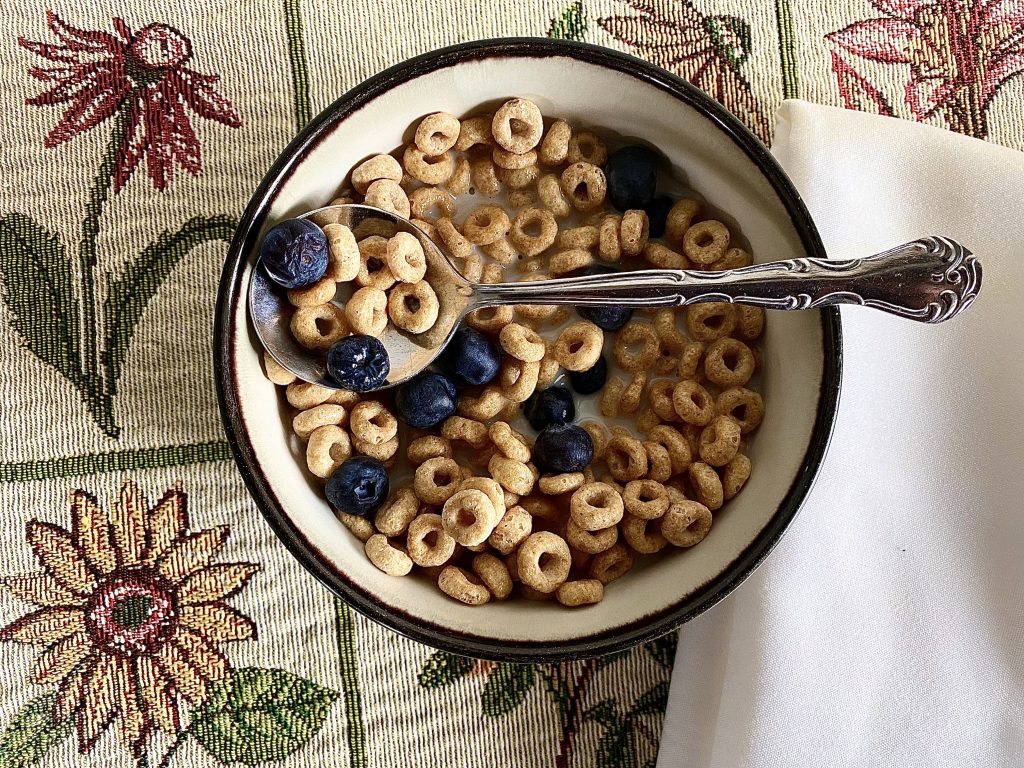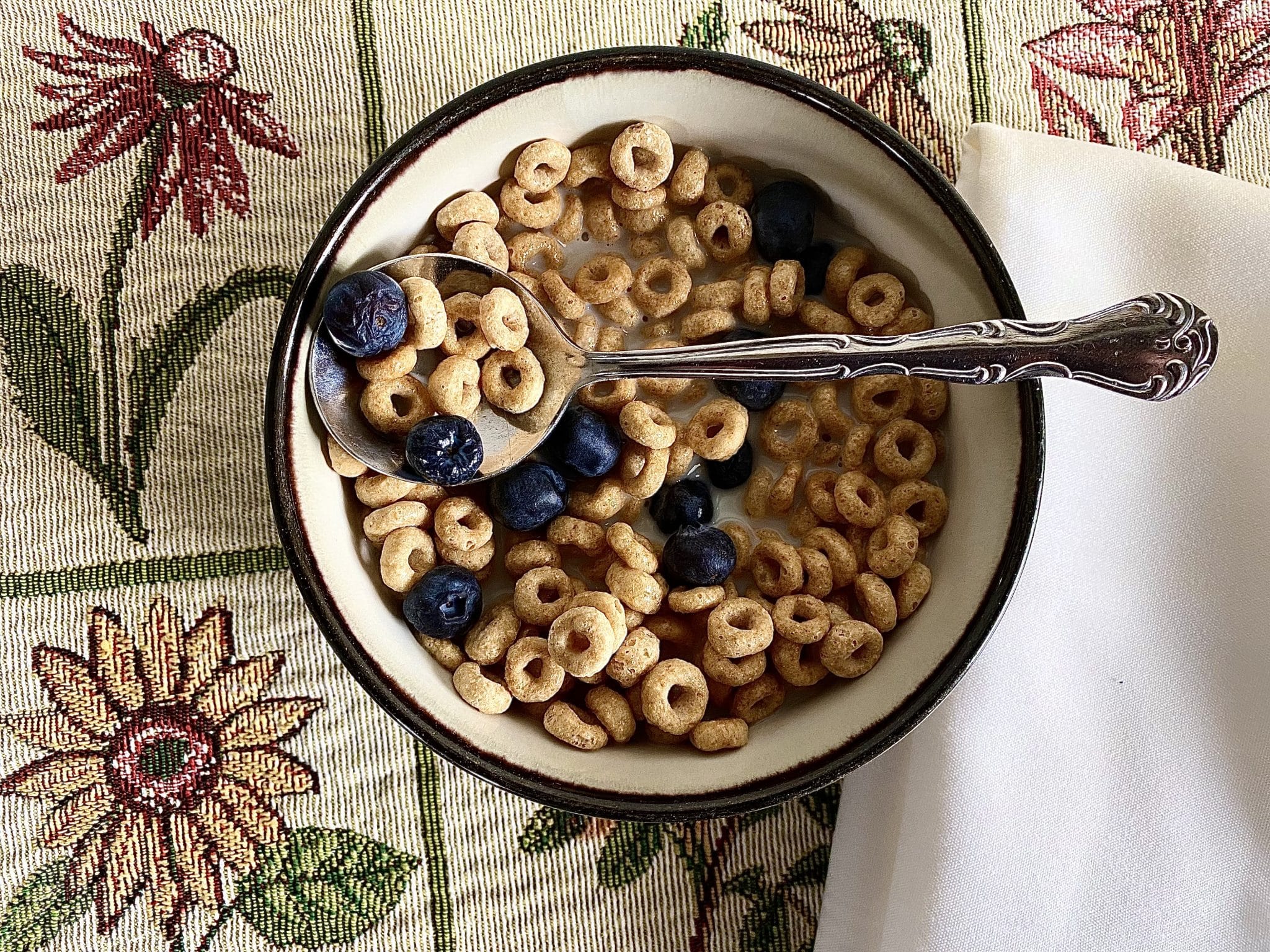 How To Eat Cheerios On A Low FODMAP Diet?
If you are on a low FODMAP diet, consuming cow's milk is not an option which means you would have to go for a milk alternative. Here is a list of low FODMAP kinds of milk:
If the soy milk is made of soybean protein, it is low FODMAP and safe to consume, but if the soy milk contains whole soybean, it is high FODMAP. So, double-check to ensure you purchase soy milk made from soybean protein.
Coconut milk (UHT or canned) is low FODMAP but only at ½ a cup serving size. Serving sizes more than 150 fl oz contain higher levels of oligosaccharides; therefore, you should stick with the ½ (125 fl oz) serving size.
Almonds are considered high FODMAP in large servings, so why is it okay to consume almond milk in a low FODMAP diet? Almond milk is low FODMAP because almonds only make up 2% of the milk. You can safely drink 1 cup (250 fl oz) of almond milk.
It is cow's milk but with the added enzyme lactase. Lactase makes it easier for our bodies to digest the milk without experiencing stomach problems. You can safely drink 1 cup (250 fl oz) of lactose-free milk.
Monash University concluded that if you serve rice milk in 200 fl oz sizes, it is low FODMAP. Larger serving sizes have higher levels of fructans.
Hemp milk is concocted by soaking and grinding hemp seed in water. It has a nutty taste and is safe to drink in 1 cup (250 fl oz) serving sizes.
Once you have decided which milk you would like to have with your Cheerios, you can start off your day with this tasty breakfast cereal. Keep in mind the suggested serving sizes for the milk and the Cheerios.
To keep things interesting, you can bake with Cheerios as well. Bake cakes, flapjacks, and biscuits, e.g., the famous no-bake peanut butter cereal bar. Do make sure that the ingredients you are using are also low FODMAP. You can discover tons of recipes on the internet.
Another way to spice up Cheerios is by adding some refreshing low FODMAP yogurt and fruits.
There is a good reason why breakfast is called "the most important meal of the day". It boosts our energy levels and stimulates our bodies to start operating, so make the first meal of your day as appetizing and healthy as possible.
So, Are Cheerios Low FODMAP?
Eating healthy does not have to be torturous and bland, especially if the scrumptious Cheerios breakfast cereal can be added to the menu. Starting a low FODMAP diet can take a while to adjust to because you have to evaluate almost every ingredient before you consume the food.
Serve ½ a cup (approximately 52 ounce) of Cheerios and try not to consume larger servings; otherwise, the cereal becomes high in fructan and GOS (a group of carbohydrates that consists of glucose and lactose).
---
Recent Recipes