Easy Creamy Chocolate Potato Milk
Are you a fan of plant-based milk? There's quite the craze taking place with beverages made of plant-based milk, and for good reason. Many people have to avoid dairy products for a variety of reasons, whether it's due to an allergic reaction to dairy or they're following a diet with dairy restrictions.
Whatever the case may be, you'll find a growing selection of plant-based milk available for your consideration. We previously shared an Potato Milk recipe, which offered loads of health benefits and a delicious taste.
In an update to that recipe, we're now sharing our ceamy Chocolate Potato Milk recipe. Much of the original recipe is here, with only some slight modifications to achieve the chocolatey taste.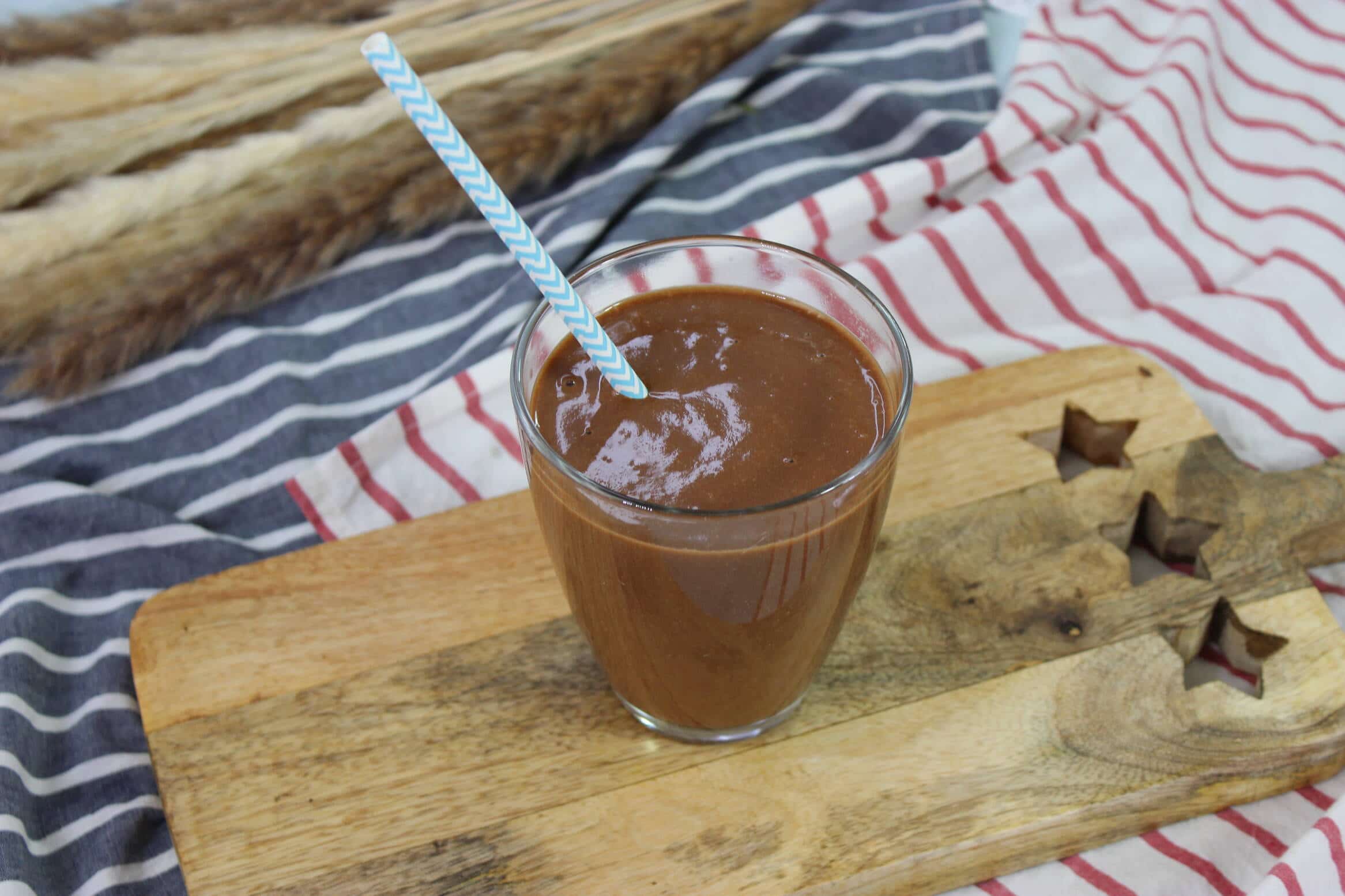 Ingredients
4 to 8

tablespoons

of soaked almonds

4

tablespoons

of agave nectar

¼

teaspoon

of vanilla extract

3

medium-sized potatoes

¼

cup

cacao powder

4

cups

of water
Instructions
Remove the almonds from the soaked water and process them in a blender until smooth.

Peel the potatoes and cook them whole in a small pot. Heat unsalted water and potatoes from a cold place to boiling point to ensure even cooking.

Boil for 12 to 15 minutes, or until the potatoes are completely cooked and tender but not to the point of falling apart.

Remove the potatoes while retaining the water.

While still warm, press each potato through a sieve, making sure to collect all the pulp and mash.

Combine the potato pulp, mash, leftover cooking water, cacao powder, soaked almonds, vanilla extract, and agave nectar. If you decided to use cream of tartar, add it now, as well.

Stir between 5 and 7 minutes or until it's nice and creamy. Or just blend it.

Carefully strain the mixture through a cheesecloth to collect the filtered, buttery-smooth chocolate potato milk.

Enjoy!
Video
Notes
Feel free to add ½ teaspoon of cream of tartar if you want to achieve a longer shelf life with your Creamy Chocolate Potato Milk recipe.
Nutrition
Calories:
272
kcal
|
Carbohydrates:
50
g
|
Protein:
7
g
|
Fat:
7
g
|
Saturated Fat:
1
g
|
Polyunsaturated Fat:
2
g
|
Monounsaturated Fat:
4
g
|
Trans Fat:
1
g
|
Sodium:
12
mg
|
Potassium:
843
mg
|
Fiber:
7
g
|
Sugar:
16
g
|
Vitamin A:
3
IU
|
Vitamin C:
31
mg
|
Calcium:
59
mg
|
Iron:
2
mg
Notes & Tips
Our Creamy Chocolate Potato Milk recipe provides you with simple instructions and applies to any type of almonds you can use. From ground almond flour to almond flakes, you can add whatever you might have on hand.
But for the best nutritional value and flavor, we recommend using whole almonds. Soak the almonds in water for at least eight hours — the longer they're soaked, the smoother the milk will be.
If you have time, prepare your almonds in advance and let them soak for a full 48 hours. Just make sure you don't go past 48 hours. You also want to be sure to submerge them in as little water as possible.
Add just enough to cover the almonds and leave a little gap. Pay close attention to the next two days and add fresh water as needed.
Press the potatoes steadily through a sieve to make sure they are as smooth as possible and also to ensure that they are not mashed too hard before mixing with the nuts and water. If you have a potato ricer, you will get the best results.
Substitutions
If you can't get your hands on any agave nectar, you may substitute it with either maple syrup or honey. We find that maple syrup works as the better alternative in this recipe, as it complements the chocolatey taste quite well.
You don't need to adjust the amount if you substitute agave nectar. Simply stick with 4 tablespoons and add it whenever you combine your other ingredients.
As a stabilizer to prevent discoloration and odor, you can also get a longer shelf life by adding cream of tartar. Additionally, we use almonds because they are the nut with the highest calcium content. They also have a well-balanced flavor, so it is recommended above other nuts.
That said, it is technically possible to turn any nut into milk. So if you don't want to use almonds, the best substitutes for Creamy Chocolate Potato Milk are either macadamia nuts or cashews. Just remember that the nuts you choose need to be soaked first. Don't hesitate to try other varieties of nuts to experiment with various combinations of flavors.
Common Questions
What is potato milk?
Potato milk is a milk substitute. As a plant-based alternative, potato milk is essentially made from cooked mashed potatoes and mixed using the cooking water. Additional ingredients are added to give potato milk its sweet taste. We have a whole post about it here if you want more information.
What are the best potatoes for making Creamy Chocolate Potato Milk?
Creamy Chocolate Potato Milk can be made from almost any kind of potato. Even sweet potatoes are possible, as they are commonly used in a variety of plant-based milk recipes.

The only types that should be avoided are potatoes that are too waxy, such as baby potatoes, Red Bliss, and New Potatoes. Another problem with these types is that their shape is too well maintained. The only exception is certain fingerling potatoes with red skin but low moisture content.

You are looking for starchy but nutritious things that can be cooked into a creamy texture. White potatoes are usually the easiest to locate. Plus, they have really good nutritional value, as do russets.
How long does Creamy Chocolate Potato Milk last?
The less contamination by bacteria and foreign substances, the longer the shelf life of Creamy Chocolate Potato Milk. It is expected that an average batch of carefully prepared, clean potato milk can be refrigerated for two to three days, just like cooked leftover potatoes.

Remember, you can extend the shelf life of Creamy Chocolate Potato Milk by adding cream of tartar to the ingredients. On average, you should expect to get a couple of extra days' worth of shelf life.
Sides and Pairings
Creamy Chocolate Potato Milk is wonderful on its own or with a variety of light sweets. Try it with Cuban Tres Leches Cake or homemade Haitian Cake.
If you'd like to learn about other delicious recipes, be sure to head on over to our recipes section. There, we've compiled a wide variety of various recipes that you're sure to love.
---
Recent Recipes