All The Wendy's Vegan Menu Options
Fast food restaurants are a staple in the United States. There are many fast food chains competing for your business. Because they want you to spend money at their establishments, their menus are starting to change. Burger King has the Impossible Whopper, something that no one saw coming. Another fast food restaurant that's starting to make modifications to broaden their horizons is Wendy's.
Have you ever been in a pinch and not known what you can eat at a Wendy's? You'll never have to worry about that again. We've dissected their menu, and know exactly what's vegan-friendly. Check it out below!
| Menu Item | Dish | Notes |
| --- | --- | --- |
| Apple Bites | Sides | – |
| Baked Potato | Sides | Plain or with chives, Order with without butter, cheese or sour cream. Ask for ketchup, mustard, BBQ sauce or hot chili sauce to pour on top or salsa and avocado |
| Breakfast Seasoned Potatoes | Breakfast | Cross contamination can occur |
| Natural Cut Fries | Sides | Cross contamination can occur |
| Pomegranate Vinaigrette | Dressings | – |
| Salsa | Condiment | – |
| Southwest Avocado Chicken Salad | Salad | Order without cheese, chicken or bacon. Replace ranch with salsa or more avocado |
| Side Salad | Salad | Order without cheese or croutons. Salsa or pomegranate vinaigrette dressing only |
| Taco Salad | Salad | Order without cheese, chili or sour cream |
| Jr. Cheeseburger Deluxe | Sandwiches | Order without meat, cheese or mayo then optionally, add fries for extra calories |
Note: Cross-contamination can occur. Menu items as of 1/10/2023 as menu items may have changed.
Sides for Vegans at Wendy's
Wendy's is an excellent fast food option if you love sides and you're vegan. They have plenty to offer to vegans that is appropriate. The first thing that comes to mind are their baked potatoes. Wendy's allows their guests to purchase plain baked potatoes, or a baked potato with just chives. This is a great, filling vegan option that you can't find at any other fast food chain.
All of Wendy's potato items are vegan-friendly, in fact. This includes their delicious french fries, as well as their breakfast potatoes. These are both cooked in vegetable oil rather than animal fats. This is company-wide, so you don't have to worry about asking at the location you walk into.
In addition to all of their spuds, Wendy's also offers fruit options. They have apple slices available, as well as a mixed berry fruit cup. Sure, these aren't substantial, but they're more than what other chains can offer.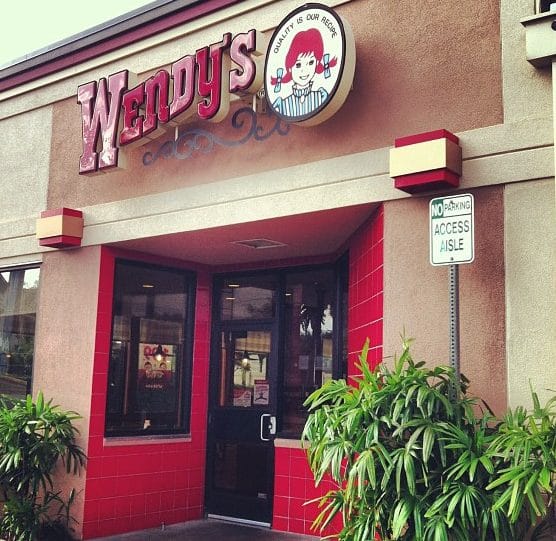 Wendy's Vegan Salad and Dressing Options
Unlike other fast food chains, Wendy's decided to go all-in on their salad options. All of their salads will need modifications to make them vegan, but they aren't difficult modifications to make, thankfully.
Let's start with the Garden Side Salad. At Wendy's, the croutons served on this salad are not vegan, so they'll need to be excluded. Following this, Wendy's also offers the Berry Burst Chicken Salad. Of course, you'll have to remove the chicken from this salad, as well as the cheese. On the Southwest Avocado Chicken Salad, the chicken, bacon, and cheese will need to be removed. You'll also have to opt for a different dressing. Finally, the Apple Pecan Chicken Salad can be made vegan if you remove the chicken, cheese, and pecans.
Where Wendy's makes up for all of the modifications is in the dressing options. They don't have the most vegan-friendly dressings, but the ones that they do have are great. The vegan dressing options are listed below:
Fat free French dressing
Italian vinaigrette
Pomegranate vinaigrette
Balsamic vinaigrette
Red Italian dressing
Light spicy Asian chili vinaigrette
As you can see, many of their salads can take on a wonderful array of flavors depending on the type of dressing you add to them. It's important to keep in mind that not all options are available company-wide, however. Regardless, they'll have at least a couple vegan options to say the least.
Wendy's Vegan Sandwich or Burger Options
At the time of writing this, Wendy's does not offer any vegan sandwiches or burgers, unfortunately. After Burger King introduced the Impossible Whopper, rumors started that other fast food chains would follow suit. Wendy's has yet to substantiate any rumors that they'll be offering a vegan burger, and have made no official announcements.
If Wendy's does decide to offer a vegan sandwich or burger option, they have high-quality vegetables to offer with it. They also have vegan buns, meaning that they'd have to make no modifications to their breading situation. Hopefully they'll jump on board and take us all by surprise.
Vegan Desserts Available at Wendy's
Arguably, Wendy's is known for two things; they have square burger patties, and they have the famous Frosty. Unfortunately, the Wendy's Frosty is not yet available in a vegan option. They still rely on the use of dairy products. Should things keep moving towards more vegan options, we can cross our fingers for an almond or soy Frosty to be announced.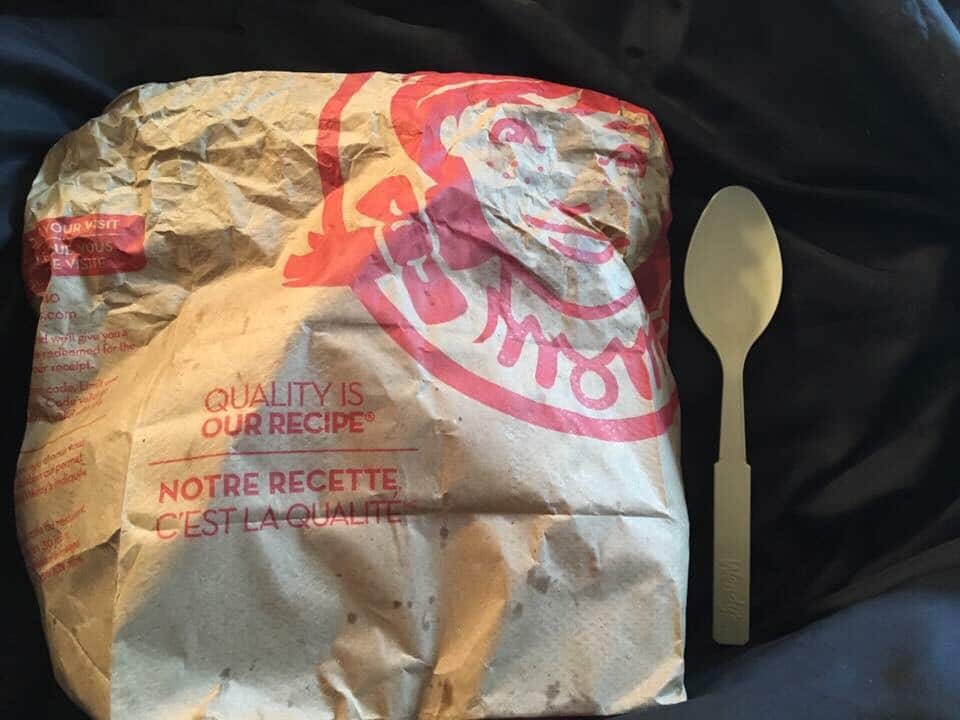 Wendy's Vegan Menu FAQs
Does Wendy's have vegan french fries?
They do! Wendy's offers natural cut, sea salt french fries that are cooked in vegetable oil, rather than animal products. This means that their french fries are vegan. The same can be said of their breakfast potatoes.
Does Wendy's plan on releasing a vegan burger option?
They haven't announced a vegan burger option at this point in time, but we can keep our fingers crossed. Burger King and White Castle both have vegan-friendly options, and we can hope that other fast food burger chains will follow suit.
Can I order a burger without meat at Wendy's?
You can! If you plan on ordering a burger or a sandwich at Wendy's with the intent of making it vegan, you'll have to ask for a few modifications. When ordering, ask for no meat, cheese, or mayo.

Many people make a Wendy's veggie sandwich and add some of their natural cut fries to it. This makes it a delicious, filling meal for vegans! Some Wendy's locations also offer avocado, so you could make an avocado sandwich as well. Be sure to ask about it at your local Wendy's.
Does Wendy's have a dedicated space for assembling vegan food?
They do not. As such, there is a chance that your food will encounter animal byproducts in this manner. Additionally, it should be noted that their fries may be fried in the same oil that fish or chicken products are fried in.
Is Wendy's a Good Choice For Vegans?
When it comes to fast food options, we'd say Wendy's is a pretty good choice! They don't cook their fries in animal products, and a large portion of their menu is able to be modified to be made vegan. Additionally, they have baked potatoes, which no other fast food chain offers. The only more vegan-friendly burger chains may be Burger King and White Castle.
Do you need more information about the vegan-friendly options around you? We have you covered! Check out our vegan menu reviews and information the next time you're dining out!
---
Recent Recipes