All The Pizza Hut Vegan Menu Options
There's no question that Pizza Hut carries some truly delicious food items. Its menu is packed with flavorful fan favorites that have remained en vogue for decades. What's more, new items are routinely added, most notably during specific times of the year.
But what about vegan-friendly foods? Is Pizza Hut a good source for vegan products, or should you just go to your nearest Texas Roadhouse and call it a day? We answer these questions and more, so join us as we share whether Pizza Hut is a good option for vegans.
| Menu Item | Type | Notes |
| --- | --- | --- |
| Breadsticks | Appetizer | Order without parmesan seasoning |
| Cinnamon Sticks | Appetizer | Order without icing dipping cup |
| Create Your Own Pizza | Main | Pick vegan dough:Thin 'N Crispy Dough, Hand-Tossed Style, Pan Crust & P'Zone Dough. No cheese. Pick toppings and sauce from below |
| Fries | Side | – |
| Vegan Toppings | Toppings | Diced Roma Tomatoes, Green Bell Peppers, Mushrooms, Mediterranean Black Olives, Red Onions, Black Olives, Sliced Banana Peppers, Sliced Jalapeno Peppers & Sweet Pineapple |
| Vegan Dipping Sauces | Condiments | Classic Marinara and Buffalo Pizza Sauce |
Note: Cross-contamination can occur. Menu items as of 1/10/2023 as menu items may have changed.
Pizza Hut Vegan Appetizers
Everyone loves a good appetizer when they eat pizza, and Pizza Hut is no slouch when it comes to offering tasty starters. Although somewhat limited, you can find some truly delicious foods to get your appetite in gear.
But for the vegan, your options decrease even more. That doesn't mean you can't enjoy a good appetizer, though. Pizza Hut's famous breadsticks can still be enjoyed by vegans. However, you need to make sure that you order them without seasoning or Parmesan cheese.
On their own, the breadsticks are warm and fluffy and taste most excellent. You really don't need that extra stuff to enjoy them.
If breadsticks aren't your thing, you might find Pizza Hut's Wing Street Fries to be more to your liking. They are perfectly vegan-friendly, and you can eat them with ketchup, too. You can try many of Pizza Hut's other sauces if you wish.
Keep reading to find out which sauces are vegan-friendly, as we discuss them and more in the sections below.
Entrees and Main Courses for Vegans at Pizza Hut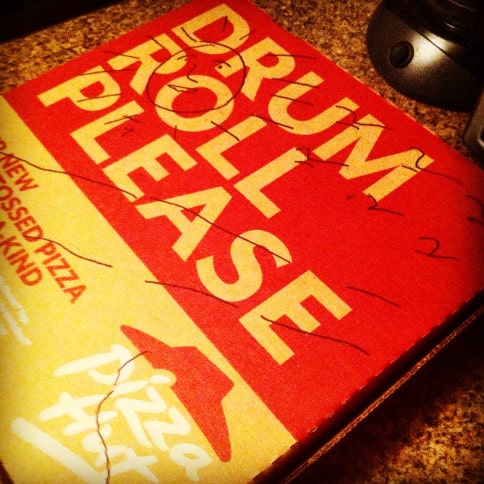 Here are what most of you have been waiting for: the main entrees. Pizza Hut has a ton of different combinations to choose from, so it's important that you know what's OK for vegans and what isn't.
For starters, Pizza Hut's dough is generally vegan-friendly. You can safely consume its Thin 'N Crispy, Pan Crust, and Hand-Tossed selections. You can also order Pizza Hut's P'Zones, as their dough is safe for vegan diets.
Just keep in mind that when you order one of the doughs discussed above, you'll want to request that either a Buttery Blend crust flavor or no crust flavor. All other crust flavors are incompatible with vegan diets.
In terms of pizza sauce, Pizza Hut has two options for vegans: Traditional pizza sauce and buffalo pizza sauce. What you choose doesn't make much difference in nutritional value. Rather, it's all about the flavoring.
If you're craving cheese, Pizza Hut currently doesn't offer vegan-friendly cheese. As such, you'll need to place all of your orders requesting that cheese be excluded. So no cheese on your pizzas or P'Zones.
You do, however, have several topping options to choose from. Let's take a look at what Pizza Hut toppings are vegan-friendly directly below:
Mediterranean black olives
Sliced jalapeno peppers
Sliced banana peppers
Diced Roma tomatoes
Green bell peppers
Sweet pineapple
Roasted spinach
Mushrooms
Red onions
That's a pretty bountiful selection of toppings for your consideration. With these in mind, it's best to choose the "Create Your Own" option when placing orders at Pizza Hut. When you go this route, you can easily select what components you want to go into your pizza.
The online interface is a breeze to use, so you should have trouble building the pizza of your vegan dreams. Then, simply submit your order, and your nearest Pizza Hut will get to work crafting your custom food.
Pizza Hut Vegan Sides
Pizza Hut's sides are interchangeable with its appetizers. It all comes down to when you prefer to eat breadsticks or Wing Street Fries. You can also order Pizza Hut's Cinnamon Sticks — just be sure to forego the Icing Dipping Cup, as there's milk among its ingredients.
Salads and Sauces for Vegans at Pizza Hut
Fortunately, Pizza Hut has a decent selection of sauces to choose from that are perfectly safe for vegan diets.
Buffalo Burnin' Hot
Buffalo Medium
Lemon Pepper
Buffalo Mild
Spicy Asian
Spicy BBQ
You might want to add some of these to your order for dipping purposes or to give your dishes some more flavor.
Pizza Hut Vegan Menu FAQs
Are Pizza Hut's breadsticks really vegan?
Yes, but there's a catch. Ordering the breadsticks straight from the menu as-is will make them non-vegan. That's because they come with Parmesan and seasoning. But you can bypass this little issue by ordering the breadsticks without any topping.

This results in the breadsticks being 100% authentic vegan-friendly food. Remember, you can always dip your sticks in the sauces listed above if you need to add some flavor.
Is there a vegan cheese option at Pizza Hut?
Sadly, not at present. Pizza Hut only offers cheeses that are non-vegan. The good news is that it seems like Pizza Hut is open to offering vegan items, as you'll see below in the next question. Hopefully, this eventually leads to vegan-friendly cheeses being offered at Pizza Huts.
Are any meats vegan-friendly?
It depends on where you live. Some Pizza Hut locations offer Beyond Meat Italian Sausage and Beyond Meat Pepperoni, but not all. As such, you'll want to check with your nearest Pizza Hut chain and ask whether they offer either Beyond Meat option.
Is Pizza Hut a Good Choice for Vegans?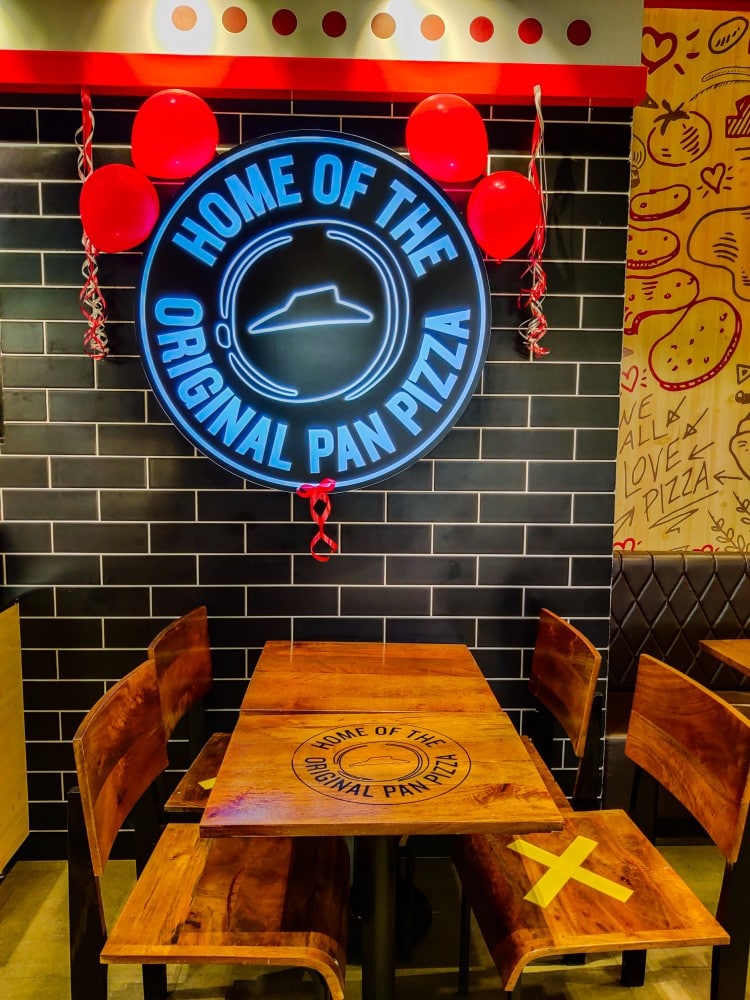 Yes, Pizza Hut has enough food items to choose from for vegans to enjoy a tasty meal. We appreciate the flexibility in how you can place orders, too, as this helps to ensure that you get exactly what you want.
What's more, the addition of Beyond Meat options really helps to add variety to the possibilities. As such, you can create more combinations of pizzas thanks to them. Just keep in mind that Beyond Meats are limited by location.
Therefore, you might not be able to get them in your area. If you are interested in learning about other vegan menu offerings for other restaurant chains, be sure to visit our list of vegan restaurant menu options.
Pizza Hut not working out for you? Try MOD Pizza vegan options or the Mellow Mushroom.
---
Recent Recipes