All The Whataburger Vegan Menu Options
Some restaurant chains are doing their best to introduce more vegan options for their diners. Despite increasing pressure from the competition, however, the burger chain Whataburger has yet to really add substantial vegan-friendly options to its menu.
Not sure whether you want to stop by Whataburger and see what they have to offer? Let us save you some time and break down the limited vegan options at Whataburger in detail.
| Menu Item | Dish Type | Notes |
| --- | --- | --- |
| Apple Slices | Snack | |
| Balsamic Vinaigrette | Dressing | |
| Create-Your-Own Sandwich | Sandwich | |
| Drinks | Beverage | |
| Fries | Snack | |
| Garden Salad | Salad | Order without cheese or chicken |
| Hashbrowns | Breakfast | Breakfast only |
| Herb Vinaigrette | Dressing | |
Note: Cross-contamination can occur. Menu items as of 1/12/2023. Some item are only available at certain locations. Please ask your server to confirm these options as they may have changed.
Whataburger Vegan Items… Such as They Are
Let's cut to the chase and break down all the vegan-friendly items you can find out Whataburger regardless of what menu items they are included in. All vegan Whataburger ingredients or sides are:
Hash browns
Tortillas
Wheat buns
Texas toast (without butter, naturally)
Apple slices
French fries
That's it.
If that seems relatively limited to you, that's because it is. Plenty of other burger joints or restaurant chains now offer vegan-friendly burgers, salads, and other complete menu items that don't require a lot of compromise or ingredient specification. Unfortunately, Whataburger is not as progressive in this area as its counterparts.
Basically, you can choose several of Whataburger's burger toppings since these are just plain vegetables. These include onions and pickles. Or you can choose Whataburger's premade salads. Note that you'll have to ask if they can create a salad without cheese – if they say no, you're out of luck in the salad department as well. The only topping you can have with Whataburger's salad is the balsamic vinegar dressing: the only vegan salad topping option available here.
Bottom line: Whataburger doesn't offer a lot of vegan items or choices on its menu.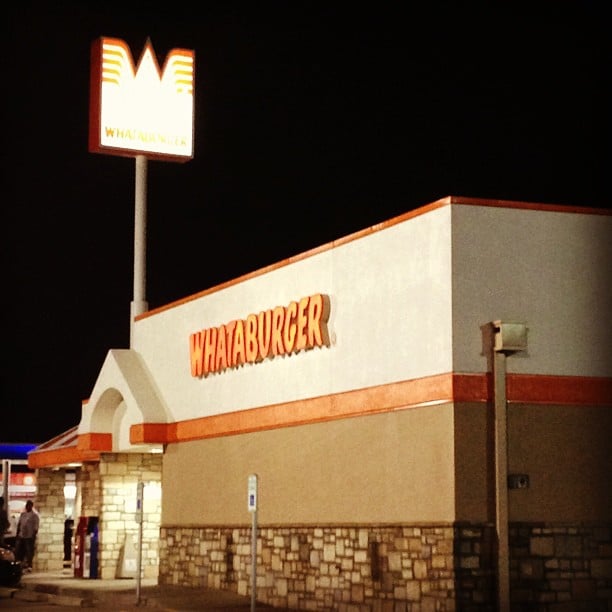 Whataburger Vegan Drinks or Shakes
Whataburger does have a few drink options available for vegans, but no shakes. All the shakes at this chain are made with milk instead of an alternative base. The vegan drinks at Whataburger are sodas, black coffee, and orange juice, again showing how limited your choices are.
Seen in this light, it's clear that Whataburger's vegan beverage options are as narrow as their food picks.
The Best Whataburger Vegan Options
Say that you have to dine at Whataburger as a vegan because it's the only restaurant open or you're starving and can't make it to the next burger joint. In that case, you'll want to pick from the best vegan choices at Whataburger, even as limited as they are.
Your best option is probably the Garden Salad. It's not very exciting, but you can ask them not to put shredded cheese on top. That'll leave lettuce, grape tomatoes, and matchstick carrots. Be sure to ask them not to add chicken to the salad as well, of course.
There are several optional toppings you can add to this salad, such as mushrooms, avocado, jalapenos either fresh or grilled, and grilled peppers and onions. You can also add the balsamic or herb vinaigrette to your salad if you so choose.
Whataburger's sides are also vegan-friendly. For instance, their French fries are one of the only vegan fry options around. They're cooked in a proprietary Whataburger liquid shortening derived from soybean oil rather than animal products. You can, of course, add spicy ketchup to the fries without compromising your vegan diet.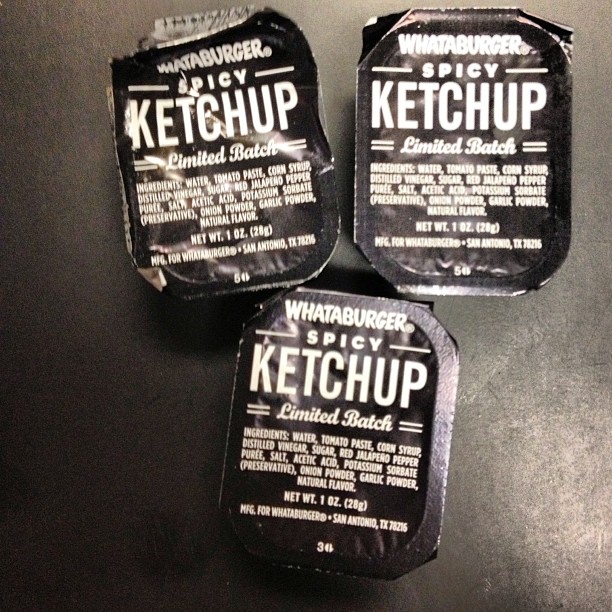 Unfortunately, Whataburger's fries are cooked in a shared fryer. So cross-contamination is all but guaranteed; vegans who are concerned about this may not be able to order the fries because of this downside.
The same holds true for Whataburger's hashbrowns, which are ostensibly vegan-friendly but are fried in a shared frying device. The hashbrowns are fried in the same Whataburger liquid shortening derived from soybean oil.
Other reasonably tasty options for snacking include the Whataburger Apple Slices, which come in a plastic bag for freshness. They're a bit sweet for some folks' taste – but if your only option is Whataburger, you may not be too picky anyway.
Whataburger has one possible bright spot; they will accommodate the request to make a custom sandwich if you ask. You can choose your bread and load it with various toppings. Fortunately, all the bread at Whataburger is toasted in bun oil, which is vegan-friendly as far as we can tell. This won't necessarily be a very good sandwich, but it might hold you over until you can get to a more vegan-focused establishment with more substantial menu items.
Whataburger Vegan Food FAQs
Are the pies at Whataburger vegan at all?
No, unfortunately. Each of the pies that Whataburger is made with milk, which makes them non-vegan by default.
Does Whataburger have
any
vegan burgers available?
No, at least for the moment. While plenty of other restaurant chains have added vegan burgers to the menu by using Impossible Meat or Beyond Burgers, Whataburger is lagging behind these chains. For now, it's a better idea to visit one of their competitors to put some economic pressure on Whataburger and get them to add vegan-friendly options in the future.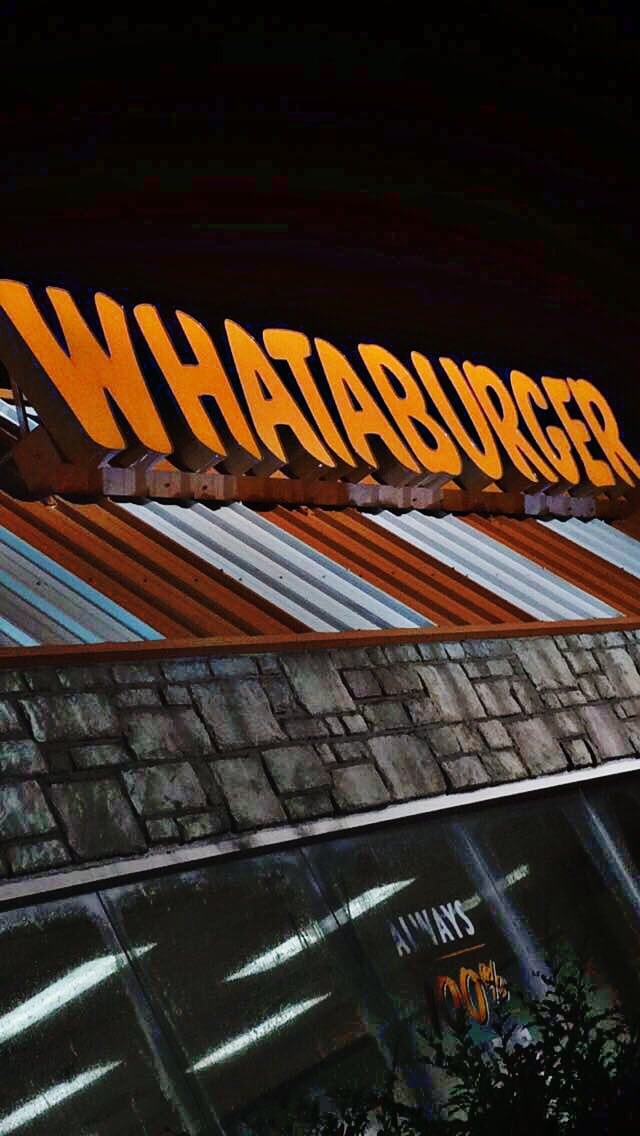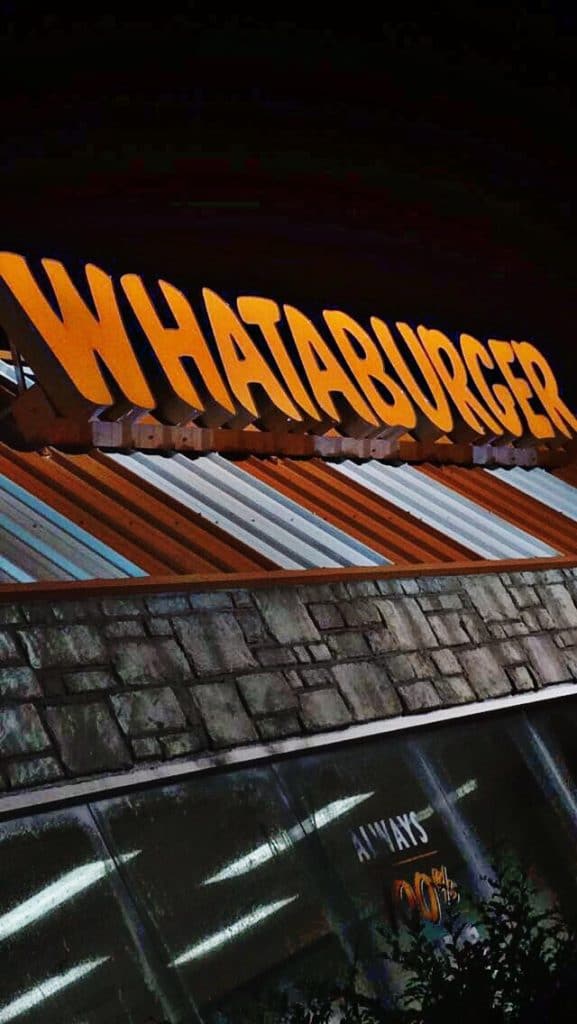 Summary – Does Whataburger Have Good Vegan Options?
All in all, it's clear that pickings are slim for vegans that choose to dine at Whataburger. In our opinion, you'd be better off going to practically any other classic American restaurant or burger joint than Whataburger. Odds are they'll have at least a vegan burger or a salad you can order with real dressing instead of just plain veggies.
Of course, Whataburger's tune toward vegan options could change sometime in the near future. Many more places are adding vegan burgers and similar meals since meat substitutes are becoming tastier all the time.
The only real bright spot to Whataburger is its fries, which technically count as vegan where many other restaurants or fast-food chains' fries are not.
---
Recent Recipes