What To Serve With Chicken Marsala: Sides & Compliments
With creamy, flavorful sauce, Chicken Marsala is a satiating dish. It is a classic recipe featuring savoury mushrooms and caramelized Chicken. Furthermore, it is mixed with nutty, creamy sauce made using Marsala wine. While chicken marsala is a heavenly meal on it's own, there needs to be a couple of complimentary side dishes that will make this dish a notch higher. If you are cooking some up right now or plotting your next chicken marsala meal, you've come to the right place.
Whether it is pasta, rice, risotto, or egg noodles, you can create an ultimate comfort meal. Here are some of the side dishes that go well with chicken marsala that we cooked up for you.
Risotto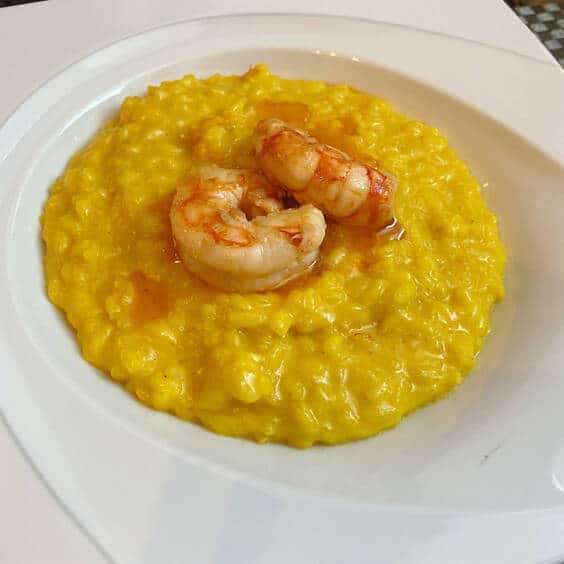 Chicken Marsala is a popular Italian dish; therefore, an Italian side would be perfect. Risotto is a vibrant Italian rice dish that is brimmed with flavors derived from vegetables and herbs. Buttery cheese and some crunchy asparagus would complete the dish.
Rice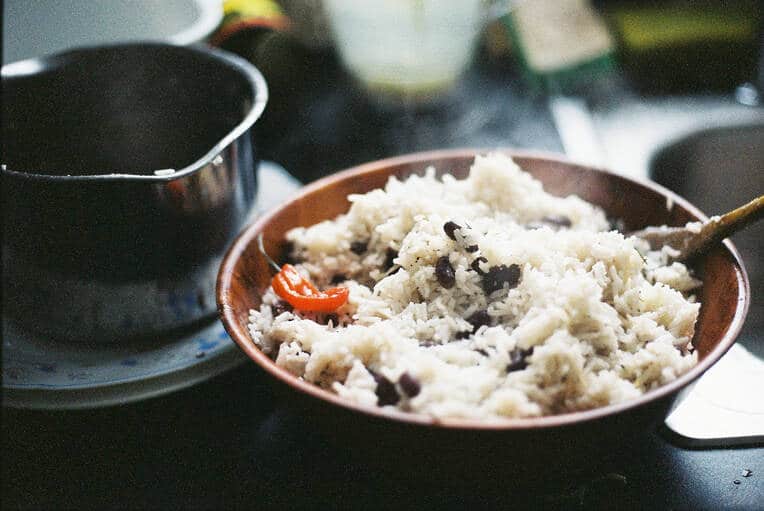 It is one of the classic side dishes that go with chicken Marsala. The deliciously creamy delight yearns for the companionship of well-cooked rice. The nutty flavor and chew texture of the brown rice goes really great with Chicken Marsala. The earthiness complements well when there are mushrooms in the sauce. You can also try jasmine rice and lemon zest. At times a simple bowl of steaming rice with chicken Marsala creates a simple yet beautiful dish.
Parmesan Garlic Noodles
Chicken Marsala with garlic noodles is a great way to carb up the meal. And making garlic noodles is quite easy. It only needs a few ingredients and tastes delicious. Moreover, you can add some green peas or baby spinach if you want some more vegetables other than parsley. And, you can use whatever pasta you need for this dish.
Polenta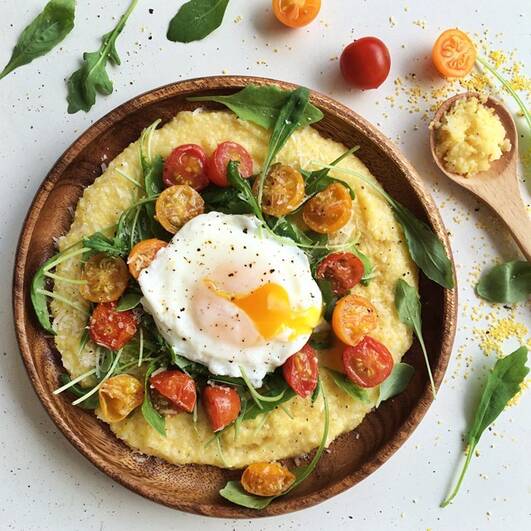 If you can eat chicken marsala with pasta, then you can try it with polenta. Their cheesy and buttery flavors are some great textures. The mushrooms and sauce of the main dish go really well with polenta.
Almond Noodles
Almond noodles are another great option to complement your Chicken, Marsala. Moreover, it is a very light dish and only takes 15 minutes to make. These noodles are made using rice noodles, broccoli, cabbage, carrots, sesame seeds, spinach, and almond butter. Almond noodles are a delicious and refreshing side dish.
Caprese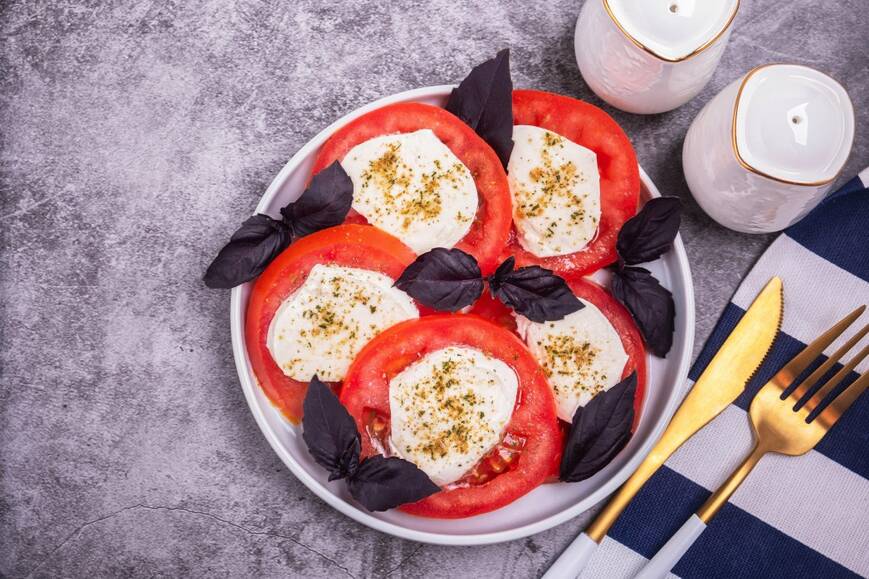 Caprese is another popular Italian dish that pairs well with Chicken Marsala. It is an easy-to-make salad that is vibrant and refreshing. The sweet red tomatoes are combined with rich, creamy mozzarella, earthy green basil and finally drizzled with balsamic vinaigrette. While it sounds simple, the salad is a burst of flavor.
Roasted Broccolini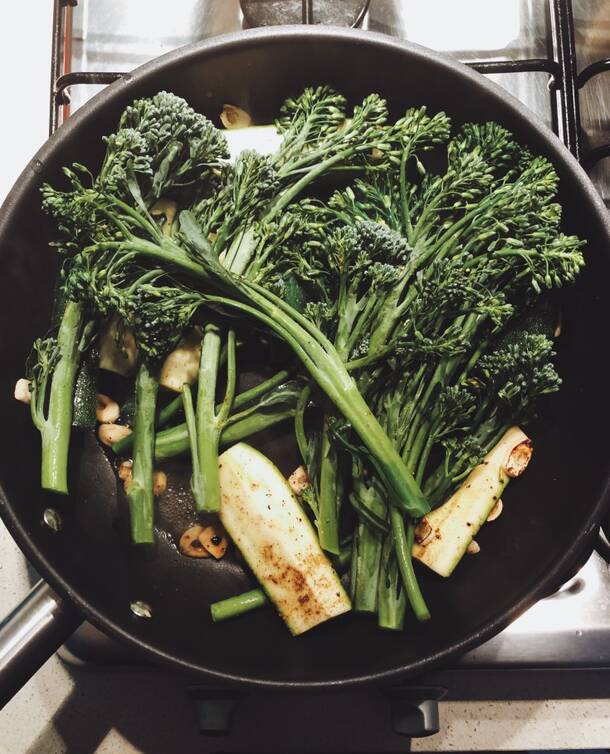 Broccolini is an appetizing cousin of broccoli and makes an excellent side dish for Chicken Marsala. They are slightly sweet and earthy. Although simple salt and pepper would be sufficient, you take the flavor a notch higher with tamari and garlic. Additionally, you can also add Japanese soy sauce to the roasted broccolini for the umami flavor.
Green Beans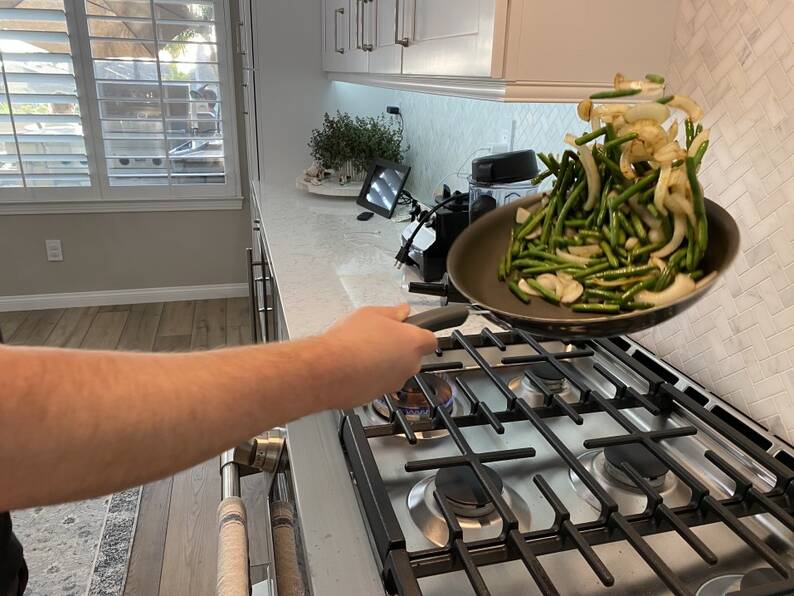 These crunchy vegetables go perfectly well with Chicken Marsala. Top the green beans with fresh parmesan, or add sliced almonds for the crunch.
Asparagus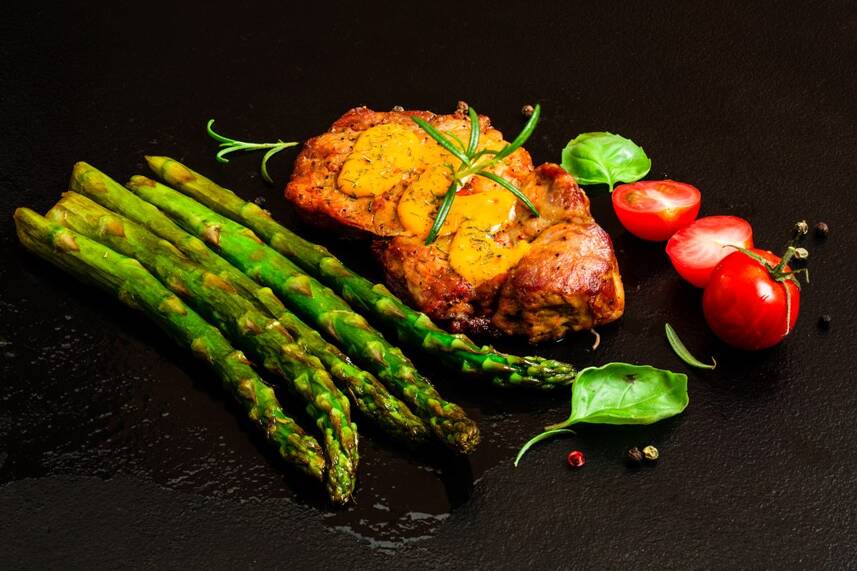 Asparagus is another vegetable that compliments chicken Marsala beautifully. The crunchy texture of these vegetables offers a great contrast to the Chicken's tenderness. You can either saute or steam them. Moreover, you can also top them with lemon sauce and cheese for the extra kick.
Spinach
Spinach is a light and refreshing vegetable, which perfectly balances the main dish. You can flavor the spinach with some parmesan and garlic and enjoy a flavorsome yet nutritious side dish.
Bread Rolls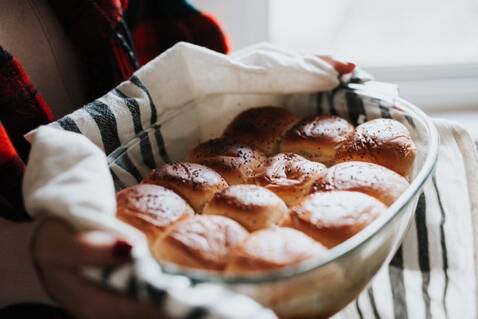 Typically, chicken dinner is accompanied by buttery rolls. They go really well with the richness of the sauce. The bread soaks up the sauce from the plate, tasting even more satiating.
Potatoes
Potatoes are among the go-to side dishes that complement so many main dishes. There is something about these spuds that makes them an excellent side dish. Mashed potatoes are the most popular choice. Make sure to flavor the dish generously with garlic, bacon or pancetta, and cheese. Additionally, you can also roast the potatoes with some parsley, black pepper, and salt.
Egg Noodles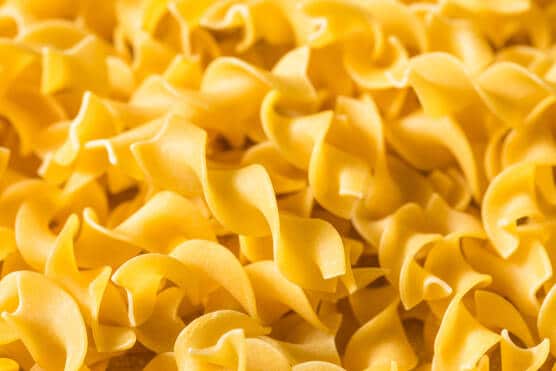 Egg noodles are more buttery and softer than paste. And the best part is that you only need six minutes to cook. So if you are running short on time while making an elaborate dinner, egg noodles are your perfect choice.
Grilled Fennel With Parmesan Salad
This is a simple yet refreshing side dish that you can serve with chicken Marsala. For this dish, simply brush fennels using olive oil and season them with salt and pepper. Grill both the fennels are charred and tender. In the end, top the grilled fennels with herbs, lemon juice, and olive oil.
Roasted Bacon Wrap Enoki
If you want to try something unconventional with chicken Marsala, go for Korean enoki. Line enoki mushrooms and bacon strips and top them up with scallions and pepper. Secure the wrap with toothpicks and roast for around 18 minutes.
Five-Bean Salad Drizzled Topped With Mushroom Dressing
Five-bean salad is among the best choices for main dishes like Chicken Marsala. For this salad, you will need to cook green beans in seasoned water. You need to mix black beans, chickpeas, red kidney beans, cannellini beans, and cooked green beans. To add some crunch, toss some diced bell pepper, parsley and cucumber. Finish the dish by drizzling some mustard dressing and serve it with the main dish.
Traditional Leipziger Allerlei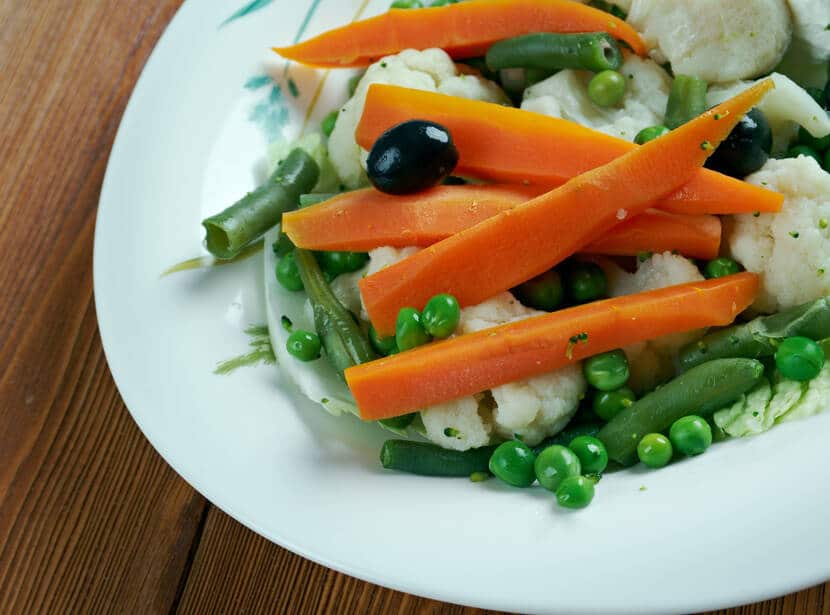 This is a popular German dish that goes well with chicken Marsala. First, boil the cauliflower in seasoned hot water; thereafter, add beans and carrots. The peas should go last in the dish. Saute onion and mushroom in butter and put in the cauliflower mix.
Got enough ideas?
Chicken Marsala is a delicious dish that can leave your guests wanting more. But you need a side dish to serve Chicken Marsala. And, above, we have mentioned some of the best side dishes to complete it. If you are short on time, you can make mashed potatoes or egg noodles. But if you have the time and you are serving a small group, you can make risotto or handmade pasta. Hopefully you got some good ideas from reading this, thank you for reading all this way.
---
Recent Recipes