All The Best Coffee Brands On Amazon
Online retail giants and outlets worldwide are fully stocked with impressive selections of the planet's best coffee. Consumers are truly spoiled for choice. Unfortunately, this makes it rather tricky to choose a new contender when you're looking for a spin on your morning fix. That's why we've put together our overview of the best Amazon coffee brands with a selection of reputable roasteries that didn't make the list of top sellers. It's precisely what every shopper needs to help them pick the perfect coffee.
Key Takeaways
There are far too many excellent coffees available to isolate a clear winner, but there are a few good starting points for shoppers:
The overwhelming popularity of Starbucks makes it a must-try regardless of the roast type preferred. But in reality, Dunkin' makes one of the most fantastic tasting coffee if you drink it black or are simply looking for a non-burnt tasting coffee which Starbucks is notorious for.
Amazon's very own Solimo brand is another good all-around every-day value option for those who rely on a pod-based coffee machine, thanks to its combination of superb balance and affordability.
For high-end Keurig coffee, turn to Intelligentsia or Lavazza.
For the very best whole bean and ground coffee money can buy, Onyx Coffee Lab, Methodical Coffee and Klatch Coffee are the truly best coffee on Amazon in terms of quality. The best coffee is two elements: the highest quality green coffee beans before roasting and being as freshly roasted from when you consume the coffee as possible. These 3 brands excel at both of elements, making them the very best coffee you can buy on Amazon. The downside is that you need a grinder if they are whole bean. And the ground versions lose their flavor and aroma quickly.
The Best Amazon Coffee Brands & Reputable Roasteries Reviewed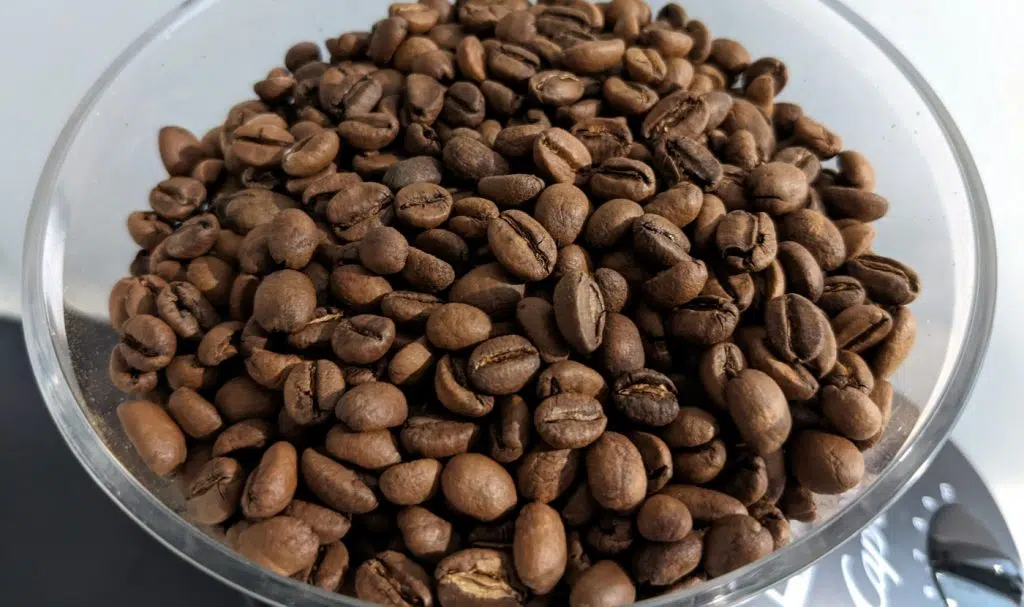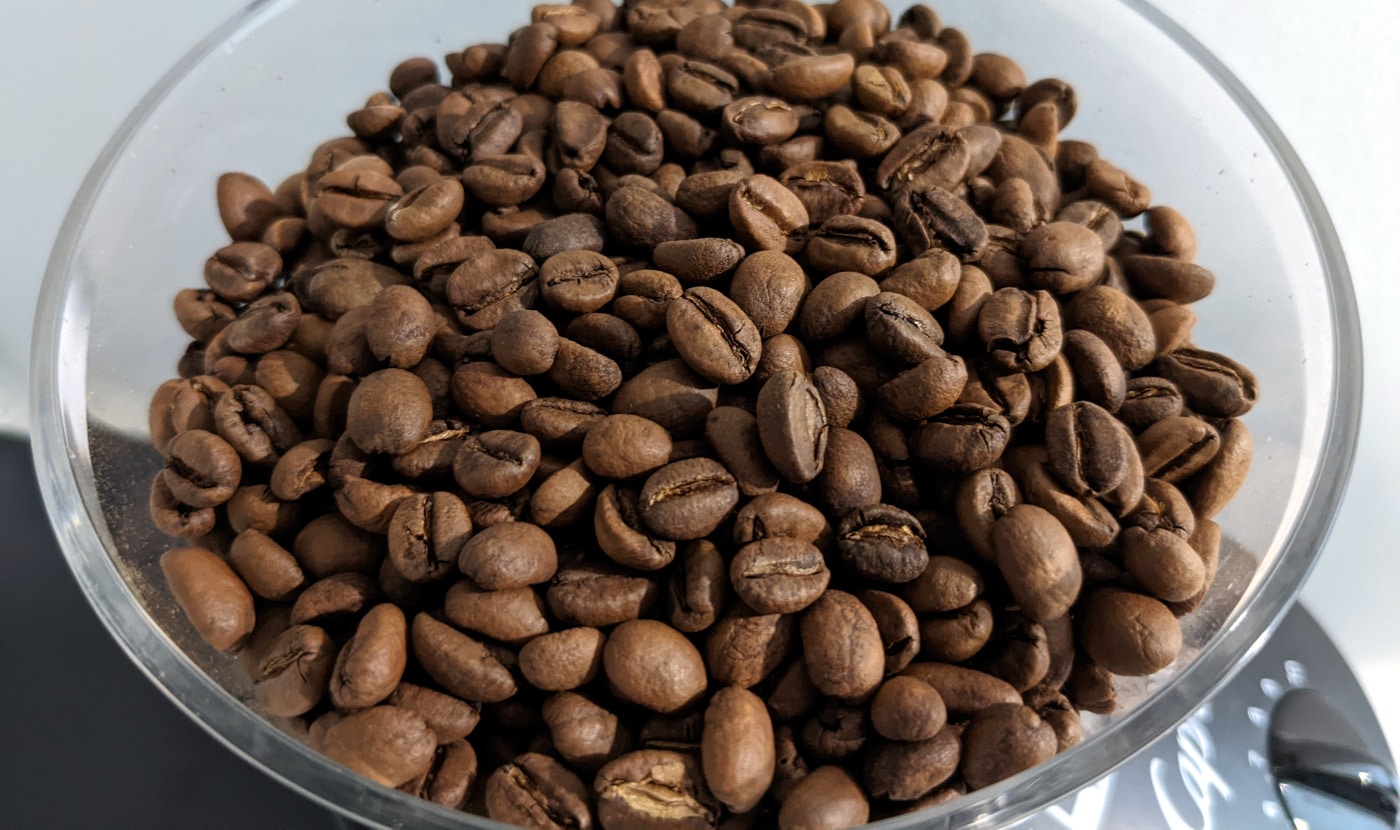 Pick from any of these amazing Amazon coffee brands, and both quality and superlative flavor are guaranteed. There are pointers to help you pick out the best roastery for your personal taste coming with each review up too. No matter which you end up deciding on, we suggest that all coffee fans check out our guide to interesting spices to add to coffee. With a little luck and a keen palette, you may end up discovering an addition or combination that becomes a lifelong favorite.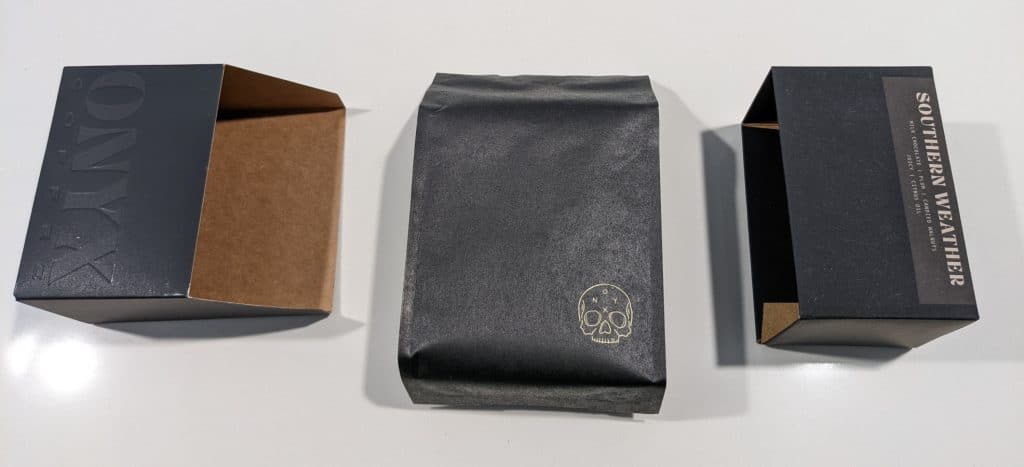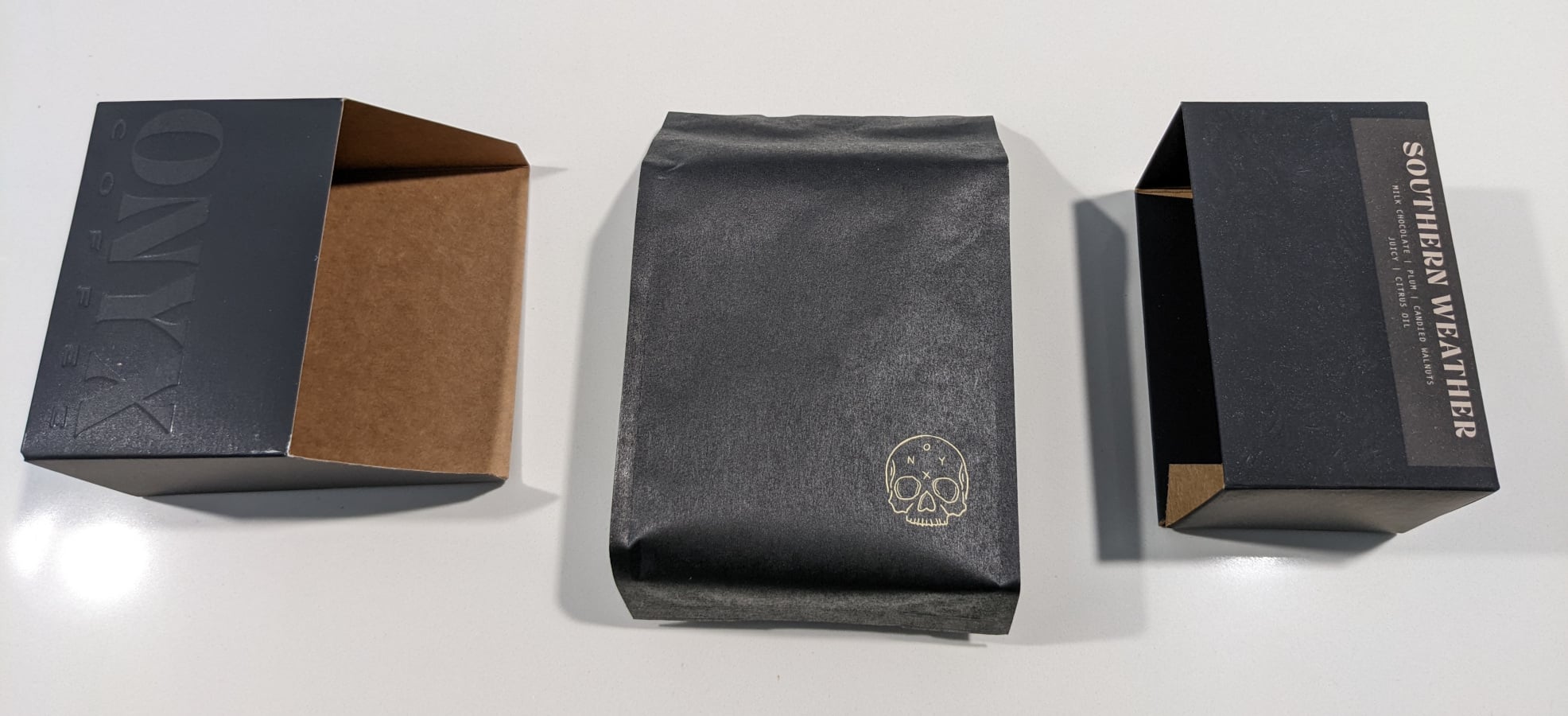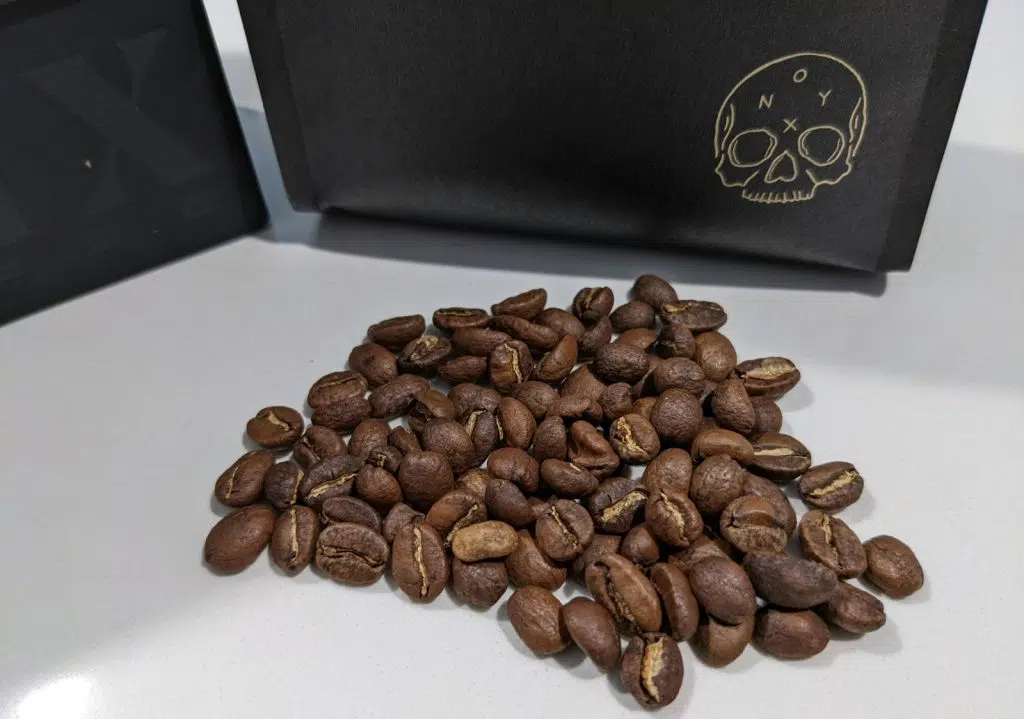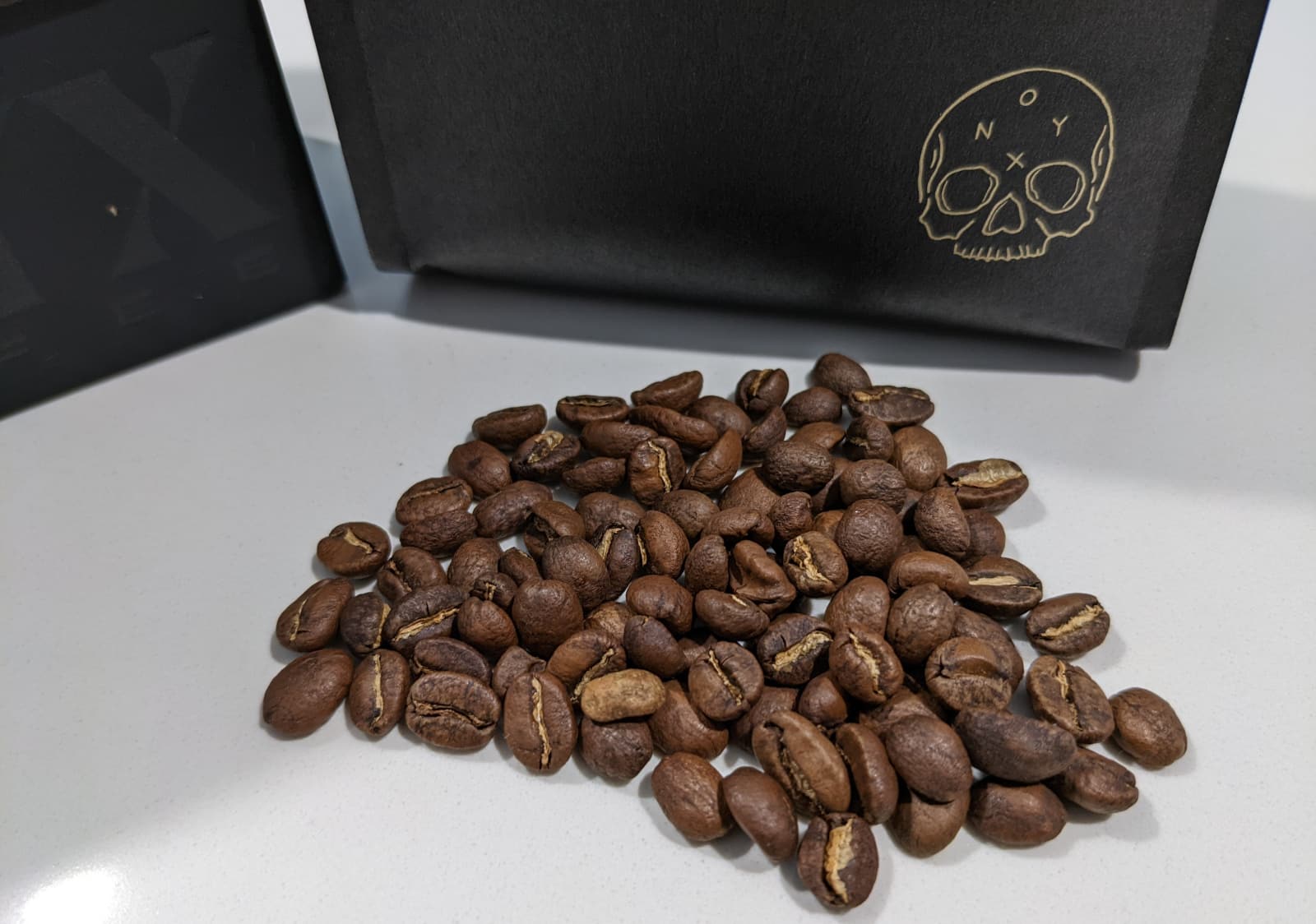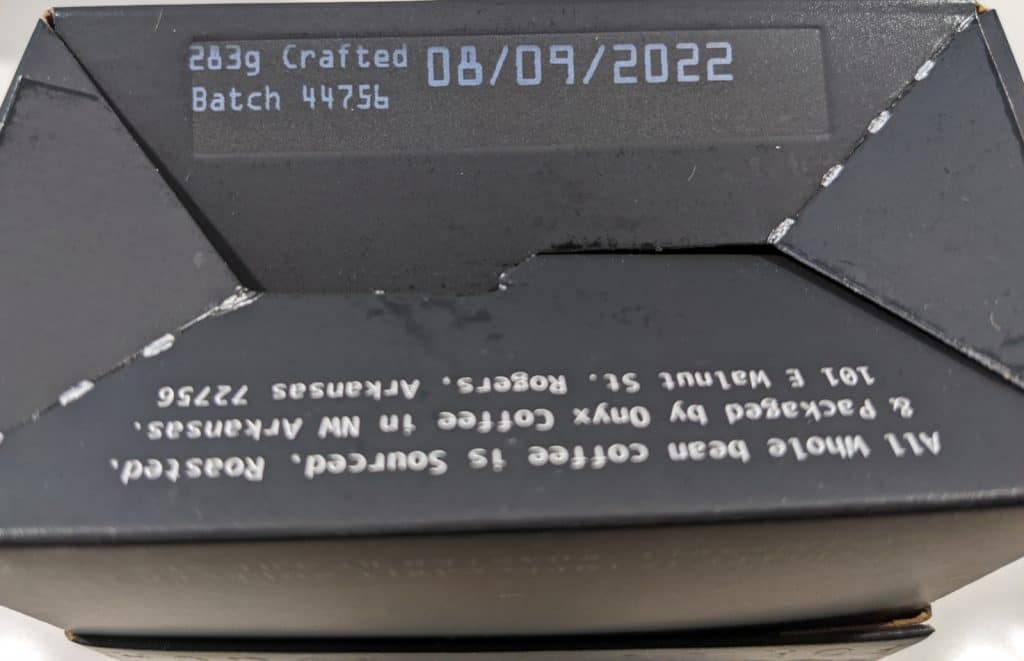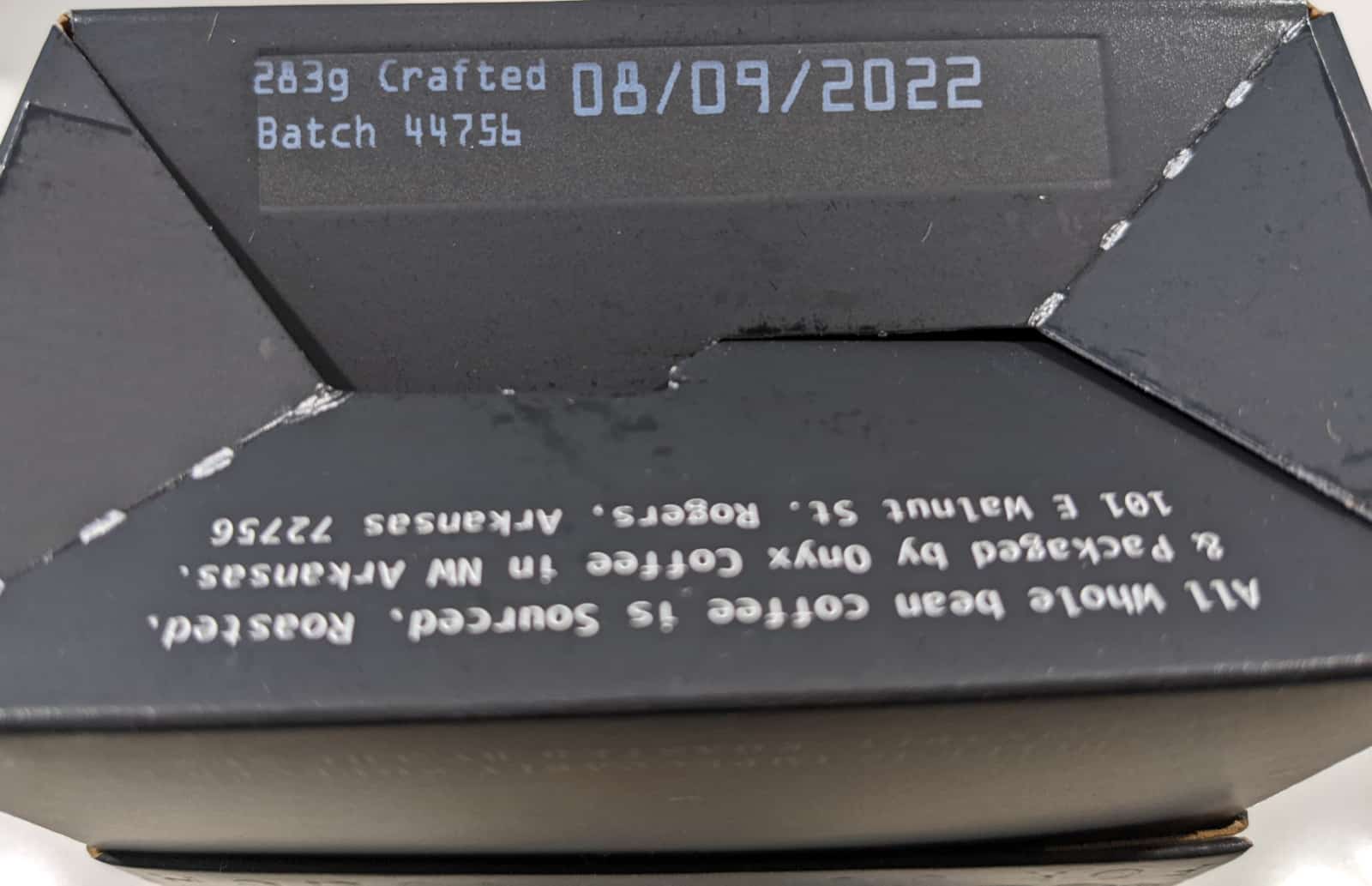 If you're one of those people who have tried just about everything thanks to a fondness for fine coffee and are on the hunt for a new favorite brand, Onyx Coffee Lab most likely has an impressive blend that'll keep you coming back. One of the defining hallmarks of quality exhibited by this amazing roastery is how each order of coffee is freshly roasted just 24 hours before being shipped. Imported Arabica of the highest quality is meticulously processed to guarantee precise flavors so good that each blend could well be considered among the very best black coffee in production. Everything from the rich, silky finish to the pronounced taste notes is a step above the rest even when comparing Onyx's roasts to other leading small batch and single origin coffees.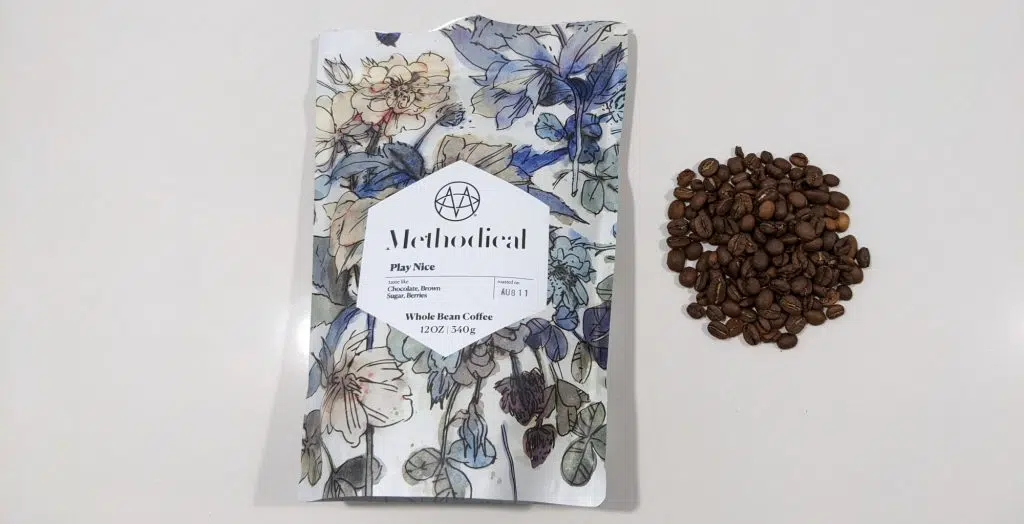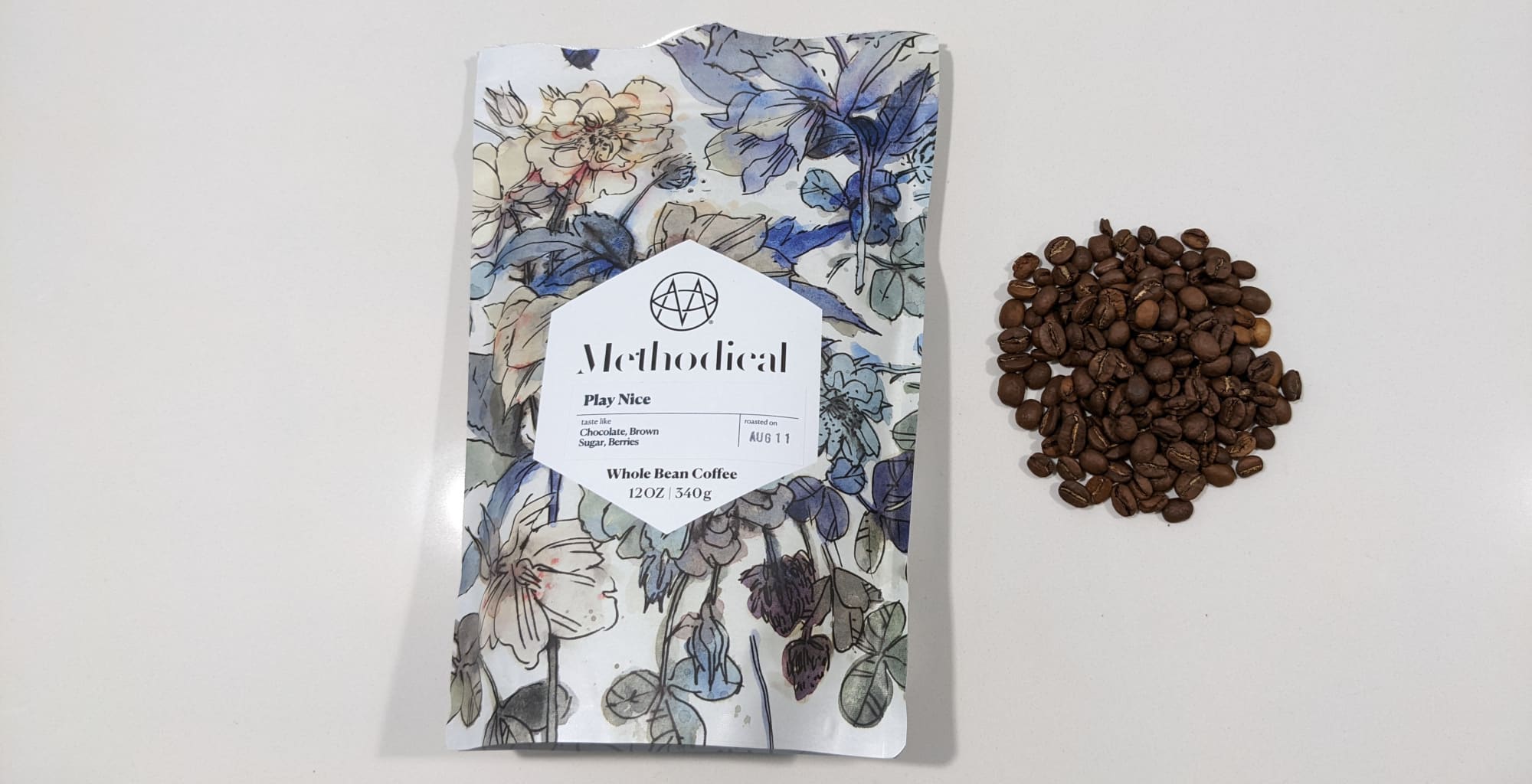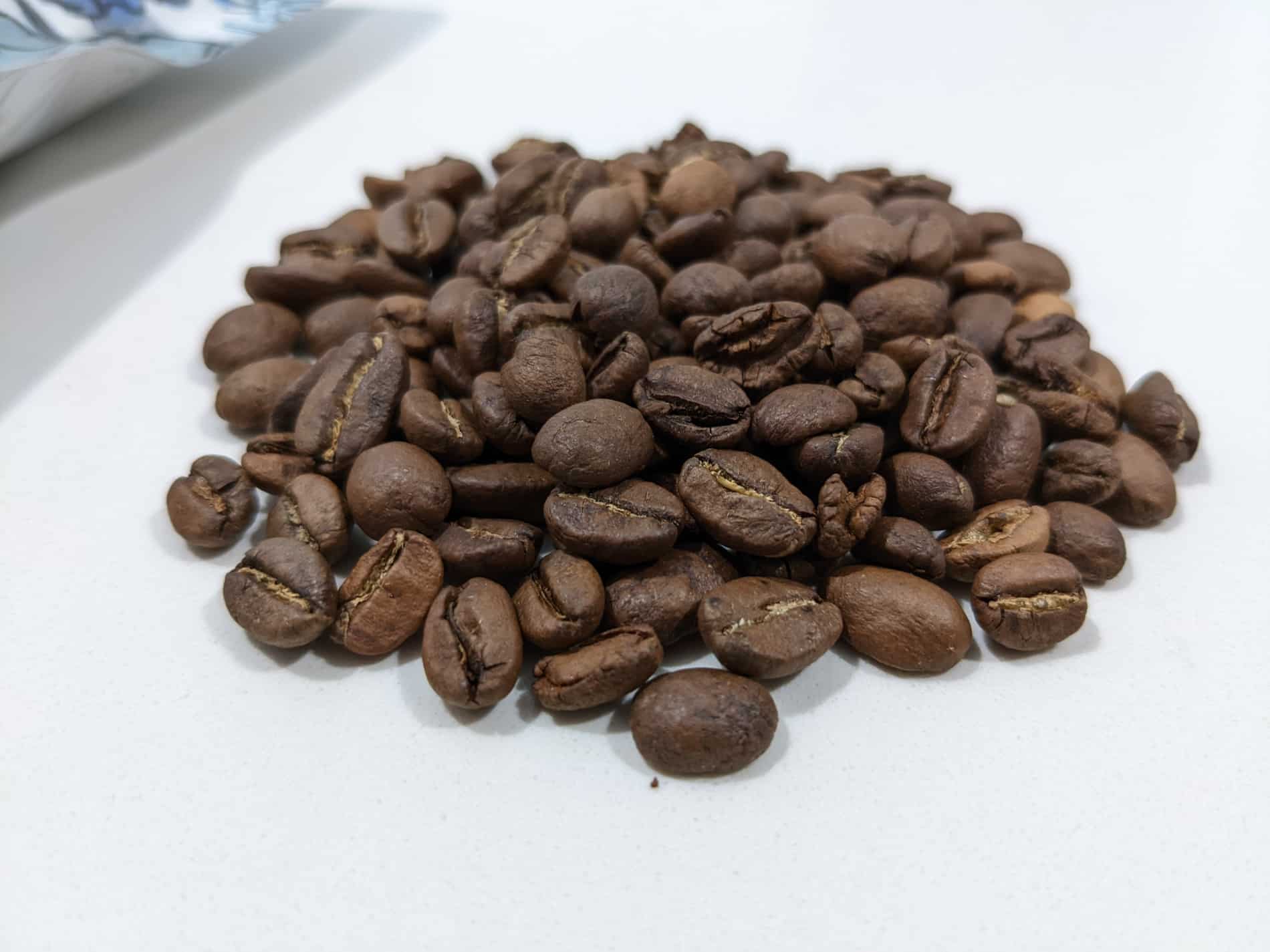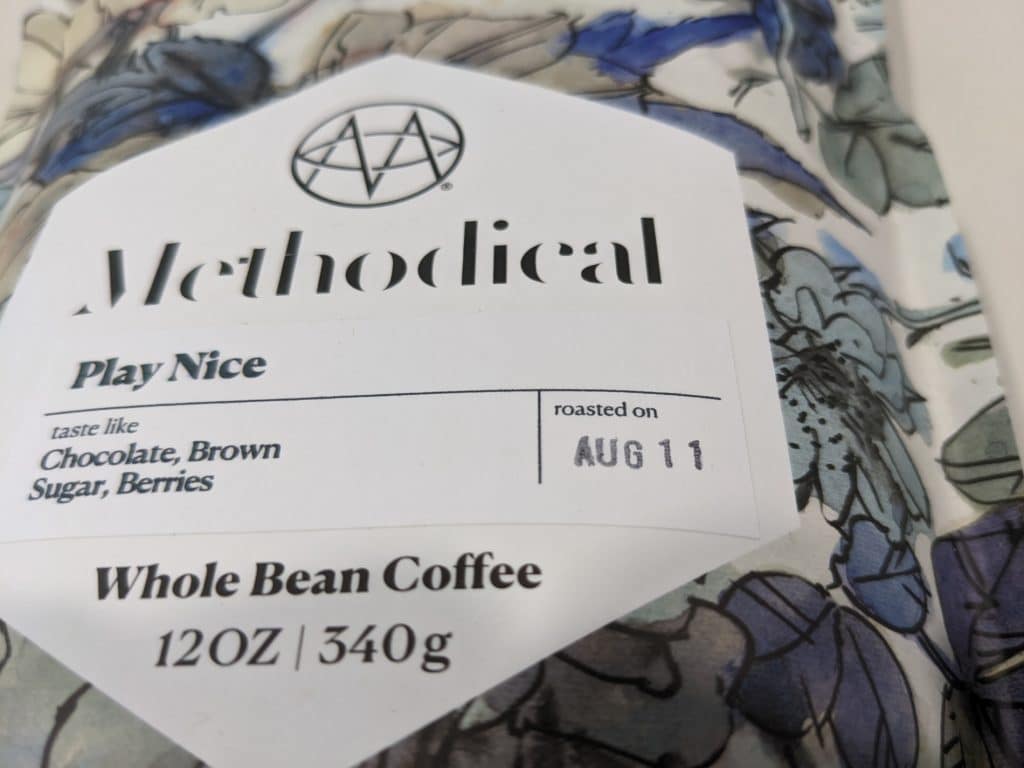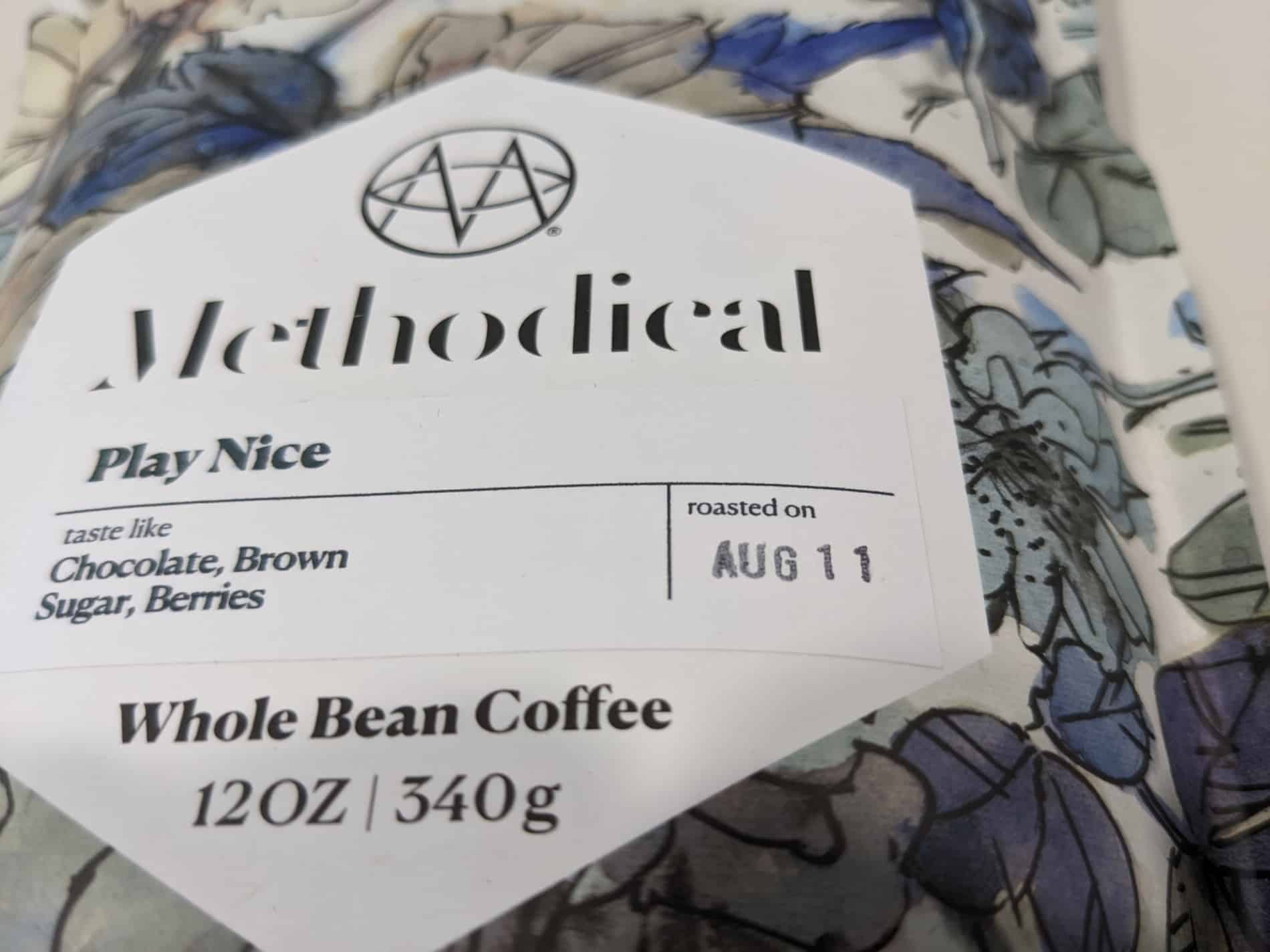 Coffee from the Methodical Coffee Store is ideal for anyone who enjoys complex flavors. The Greenville roastery delivers an assortment of excellent coffee. Its range is of such a fine quality that it has been featured in several curated specialist coffee collections. Every freshly roasted gourmet blend has a far cleaner taste than one would expect from most competing small batch roasters, which means pronounced underlying taste notes like chocolate and berries and a balanced, fruity degree of acidity. The uniqueness of Methodical Coffee's blends is welcomed by countless coffee fans. For example, you'll have to look long and hard before finding equal caliber coffees with notes of banana, pineapple, and other similar mild fruits.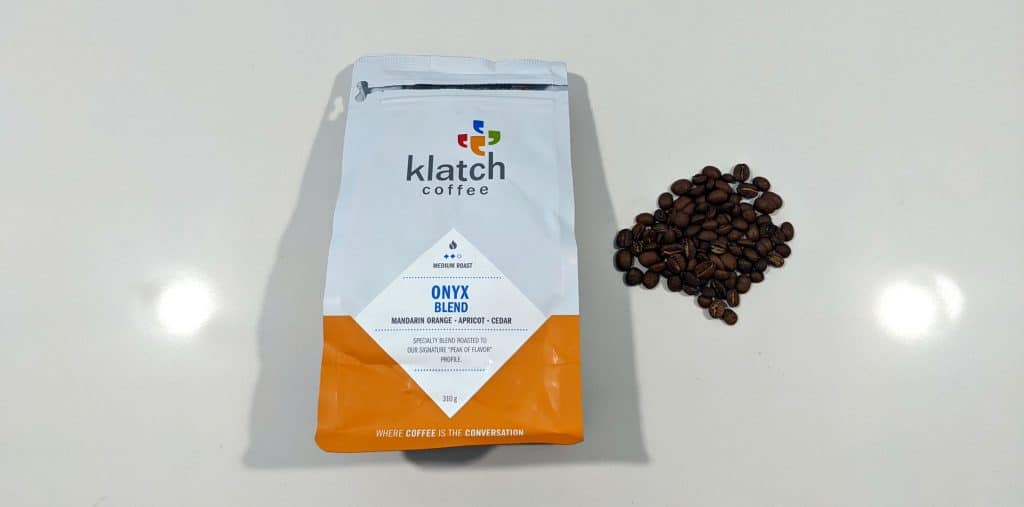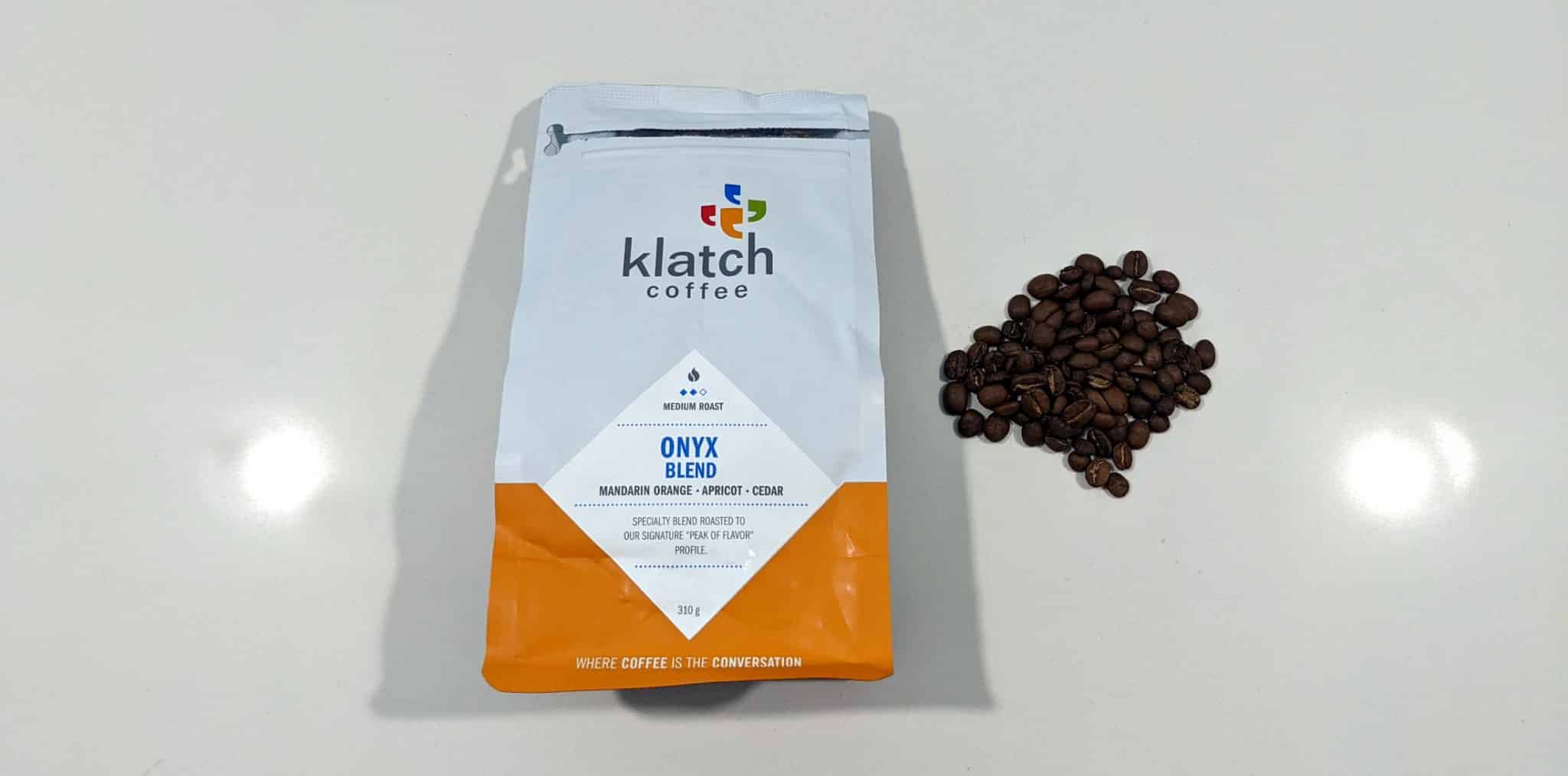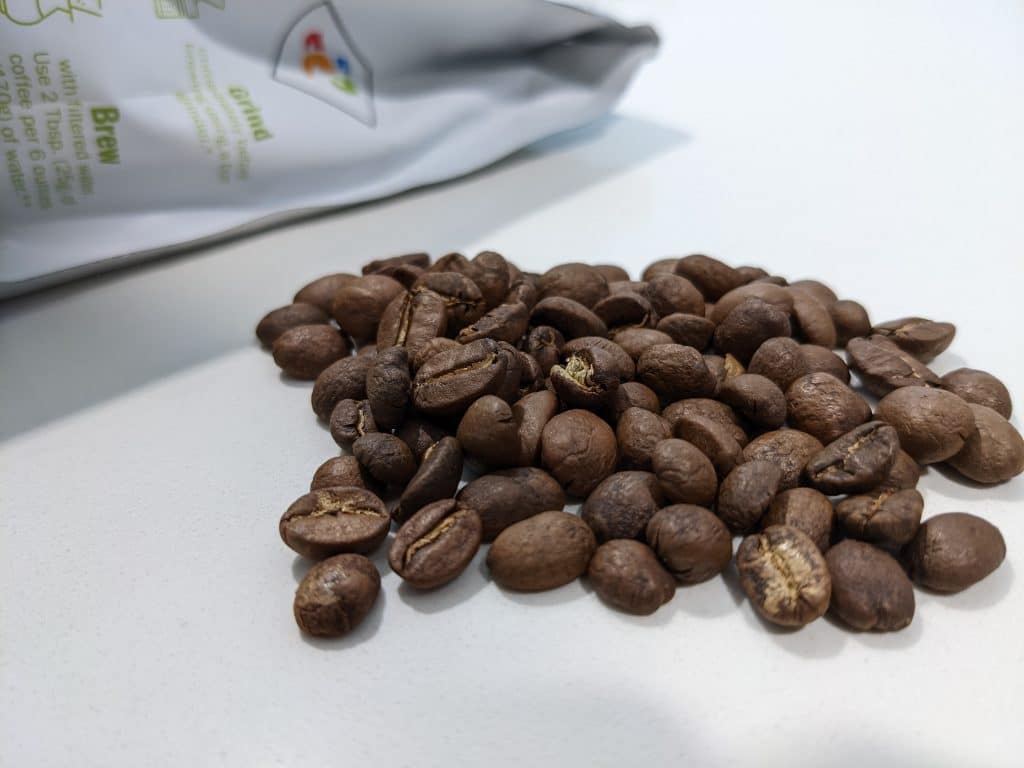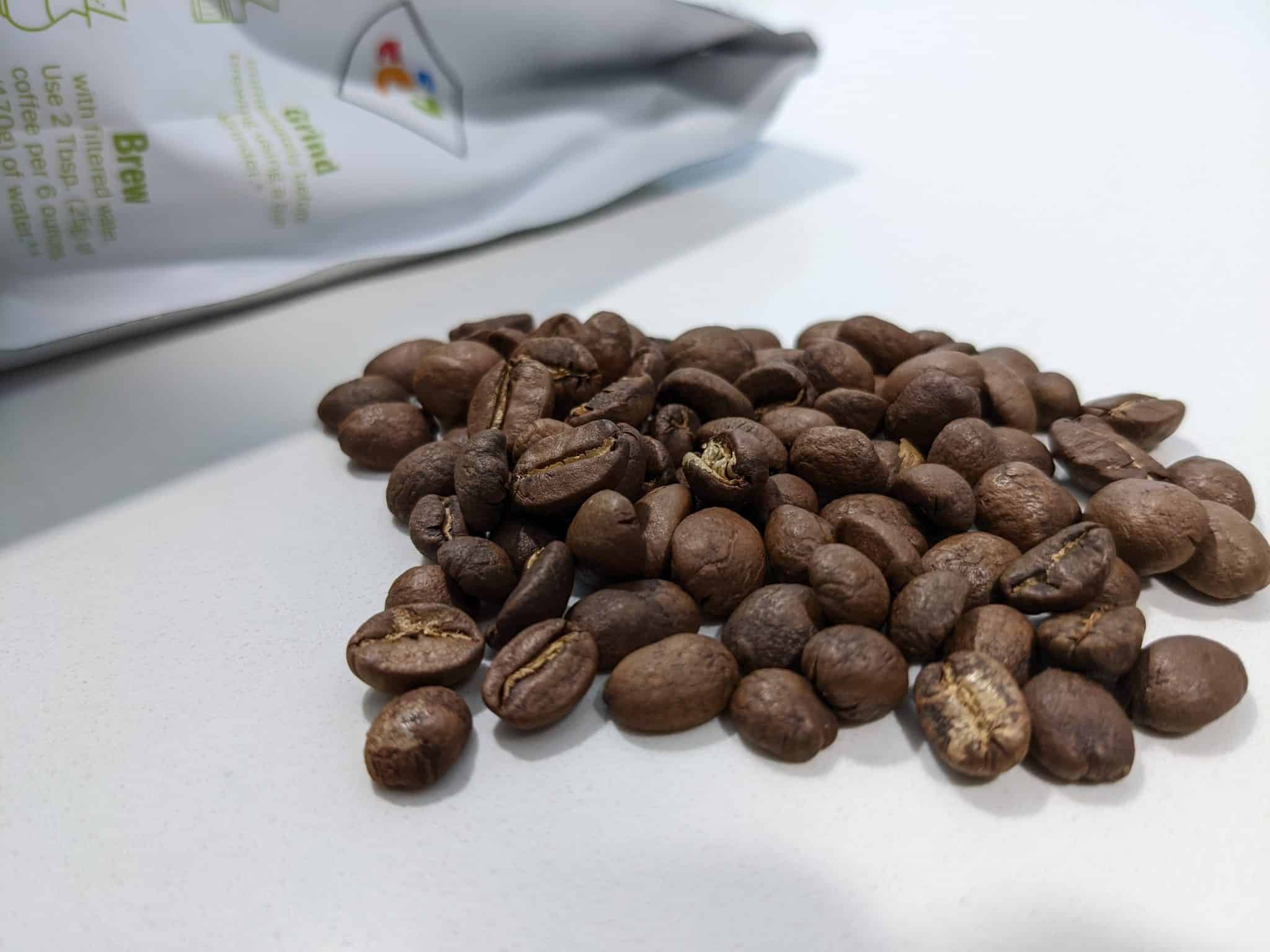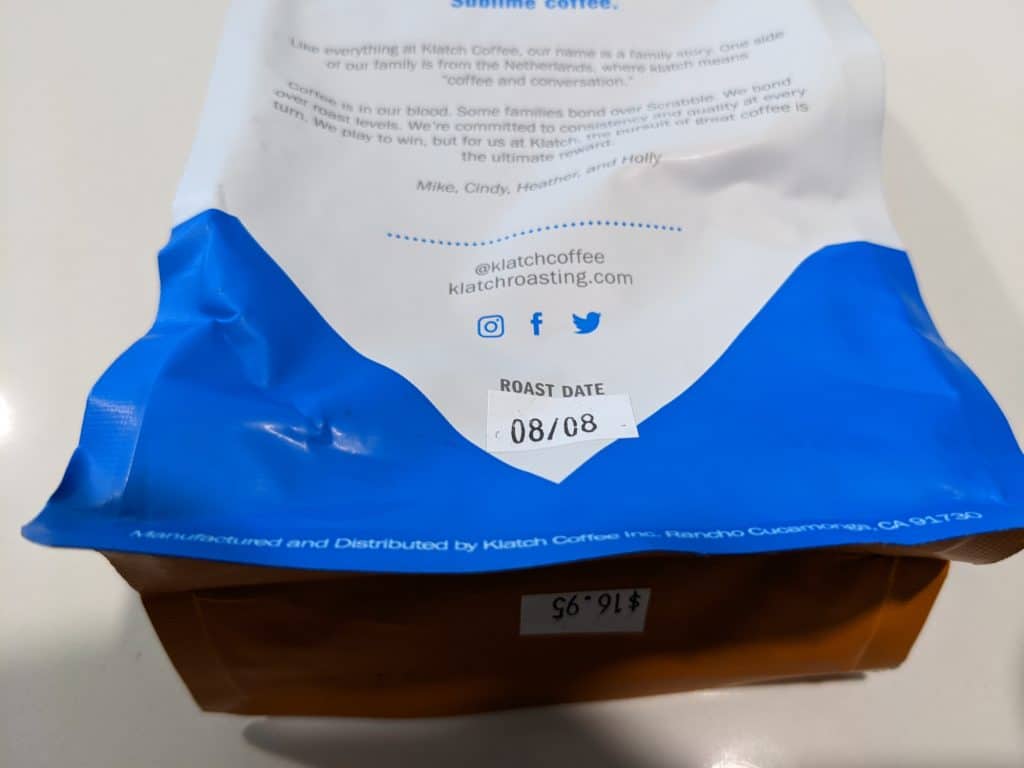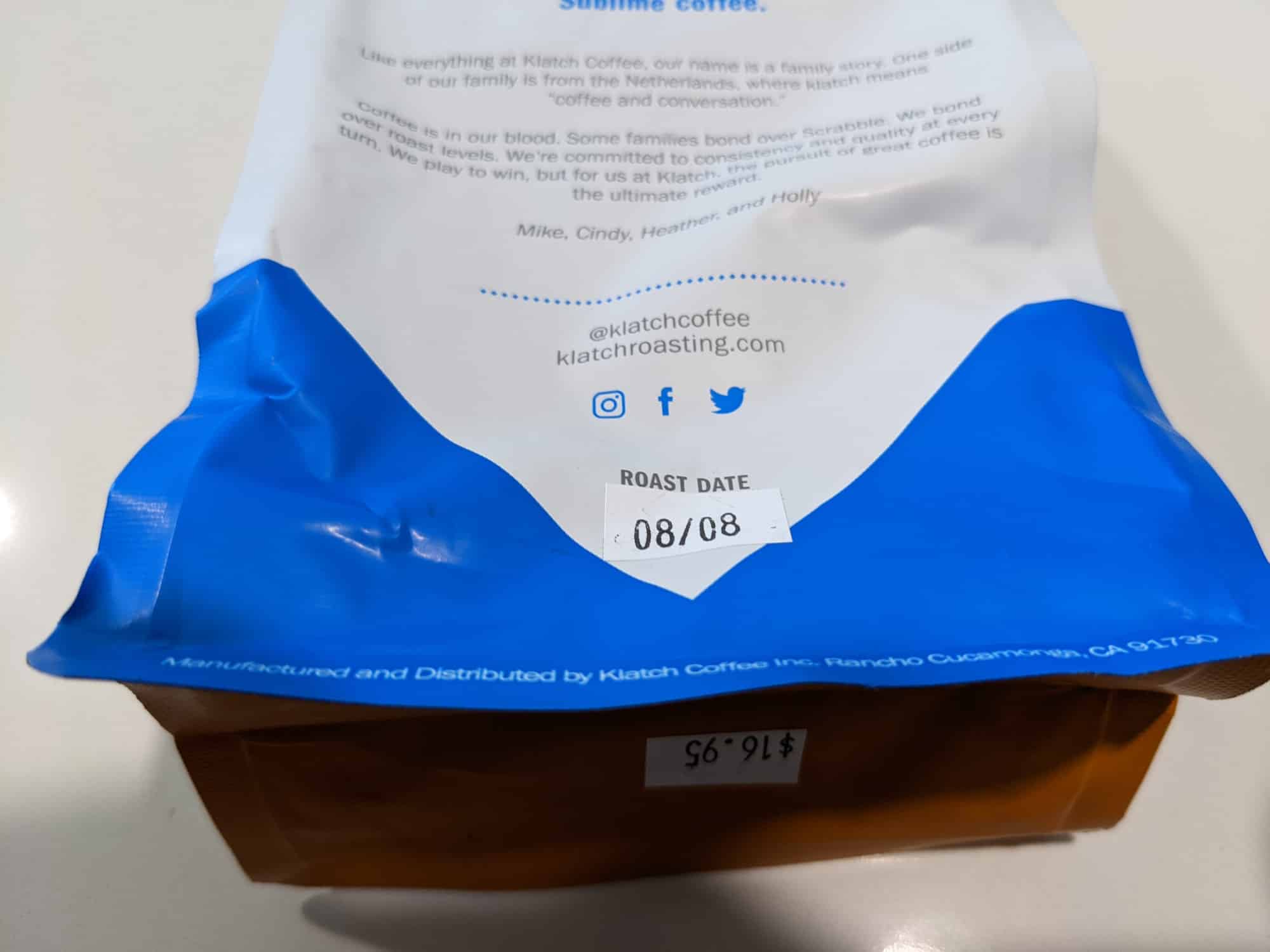 For over thirty years, Klatch Coffee has been delivering some of America's finest roasted-to-order coffee. The roastery's reputation for fine espresso, exclusive small batch blends, and organic coffee is well deserved. Defined flavors are clearly palatable, while the darkness of the deeper, smokier roasts are never too intense and comes free from offputting bitterness. The company has won several awards over the years, including best micro-roastery and the quality difference is clear from the first sip. When you find a roast advertised as 'World's Best Espresso' and taste it for the first time, all doubt is set to rest. Klatch Coffee is high-end coffee at an equally high price, but it's coffee at its very best.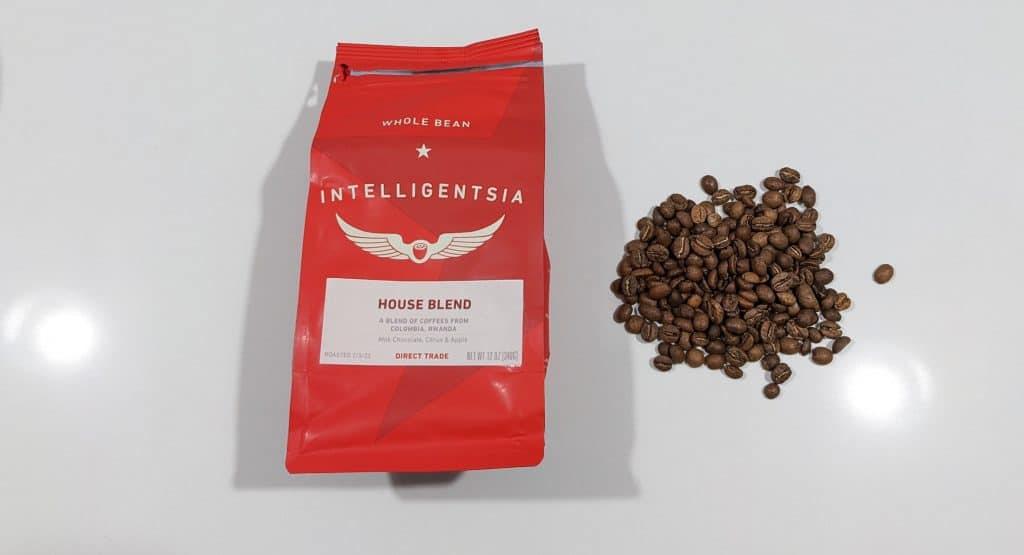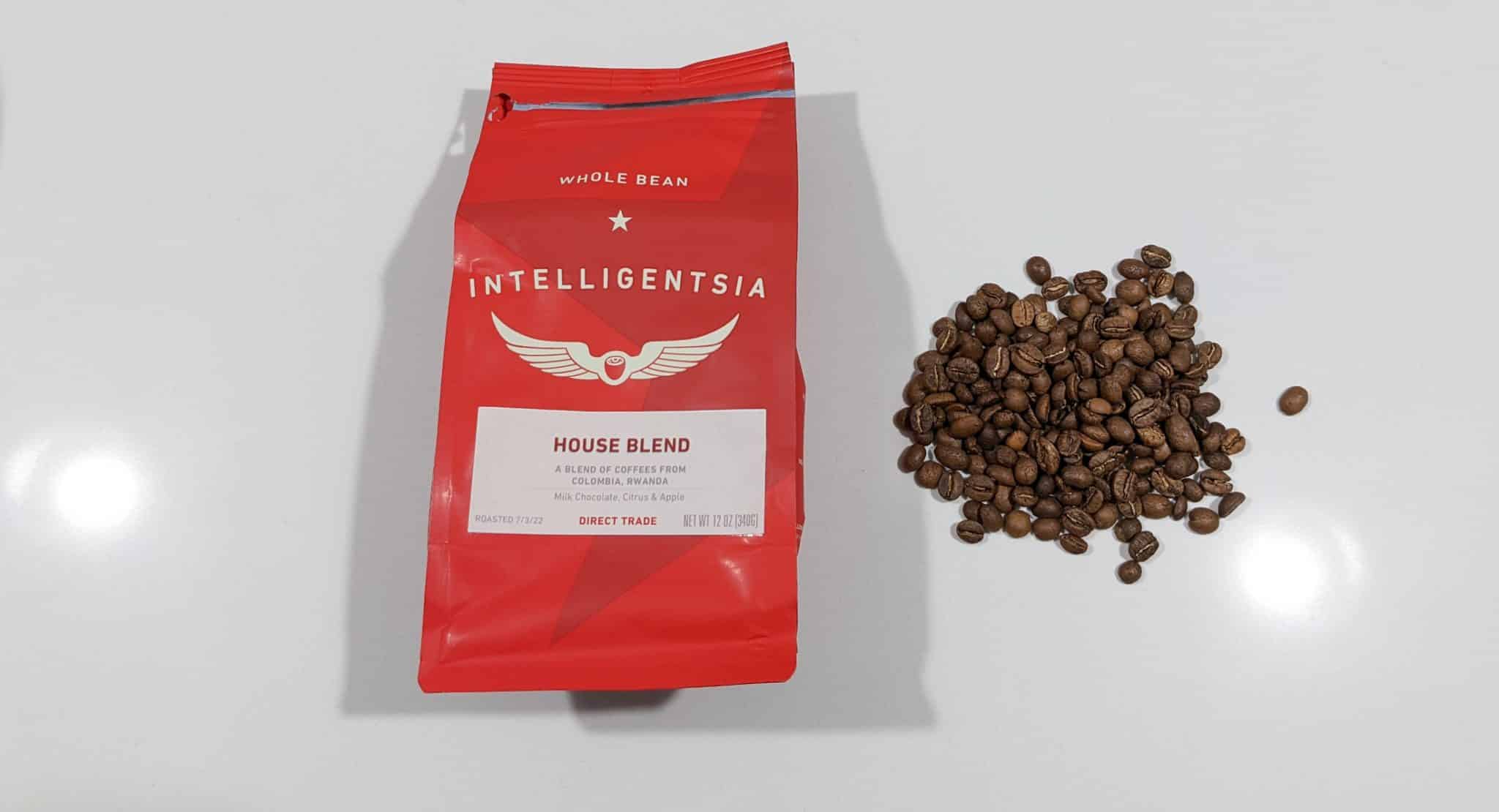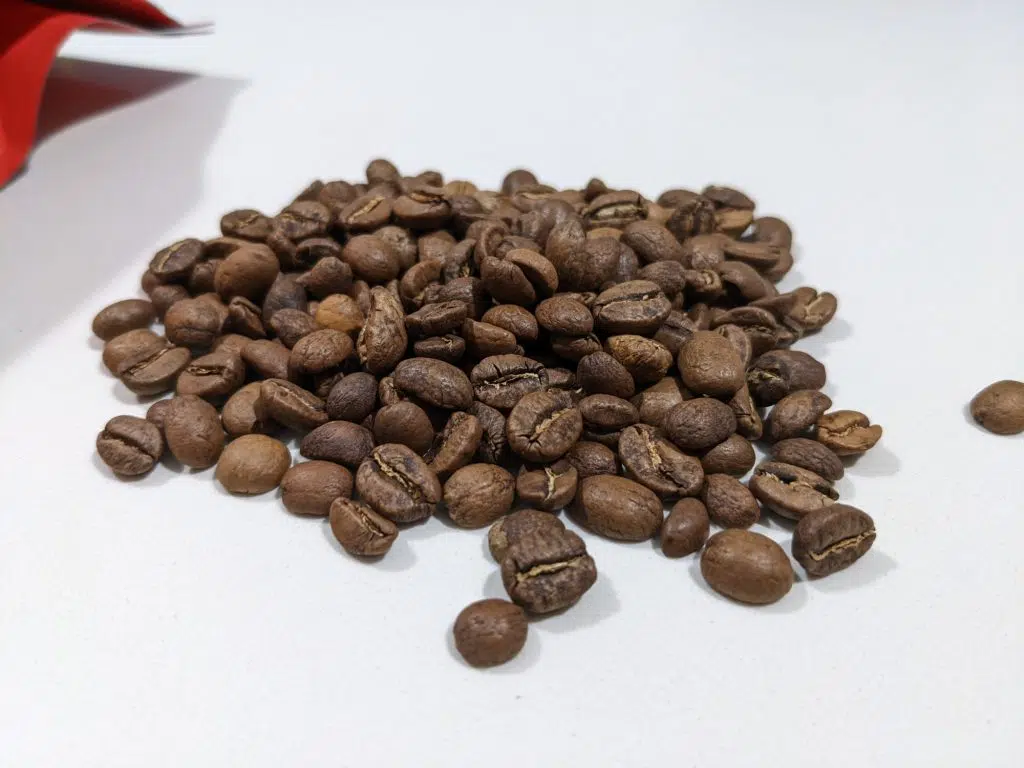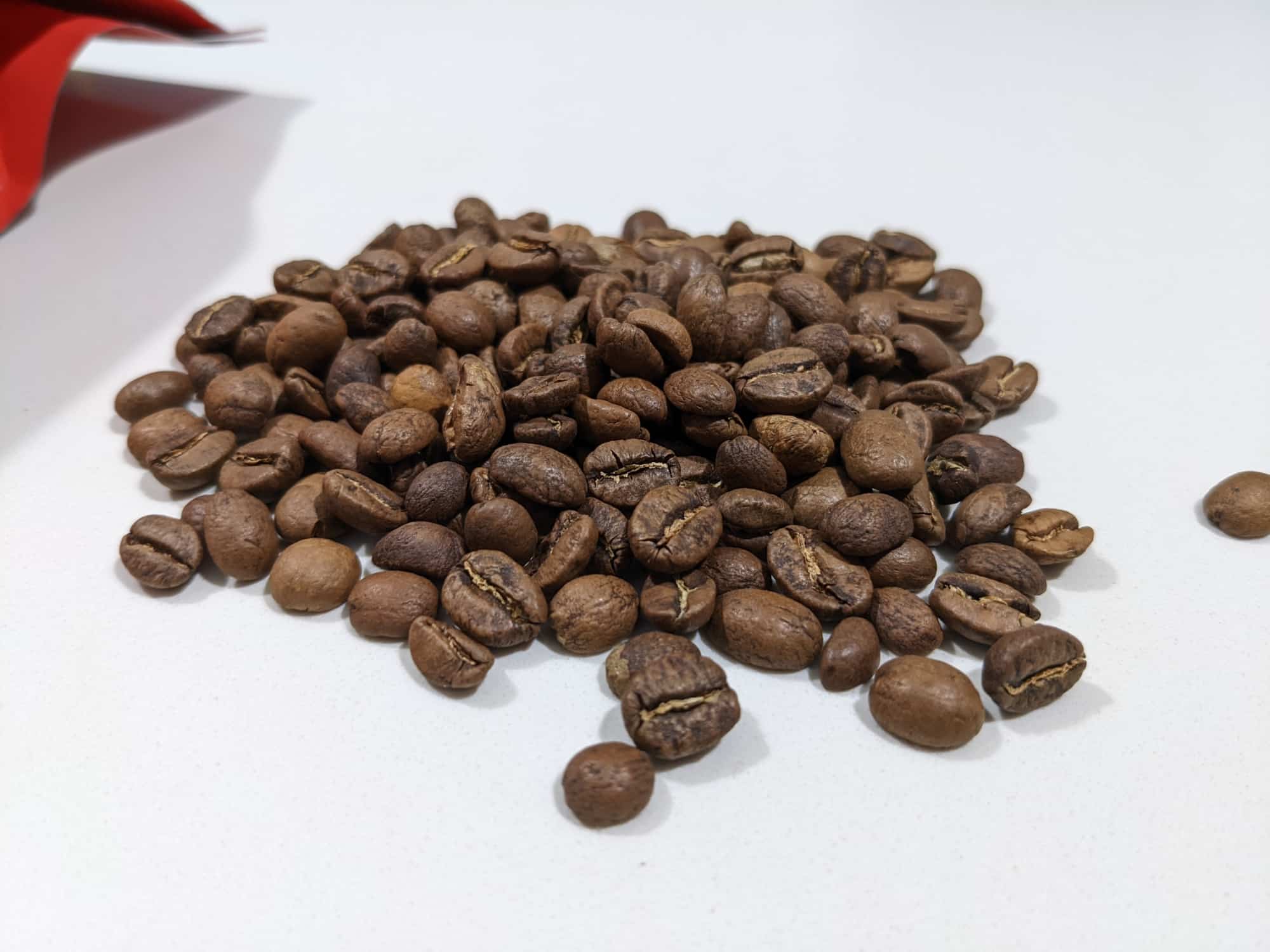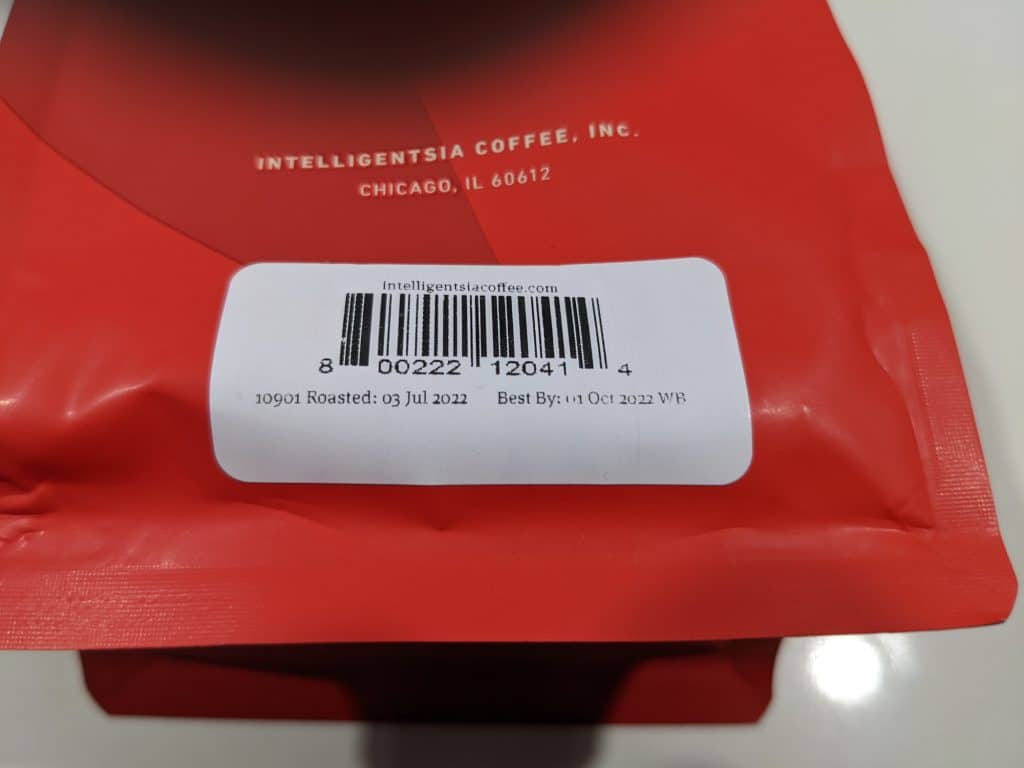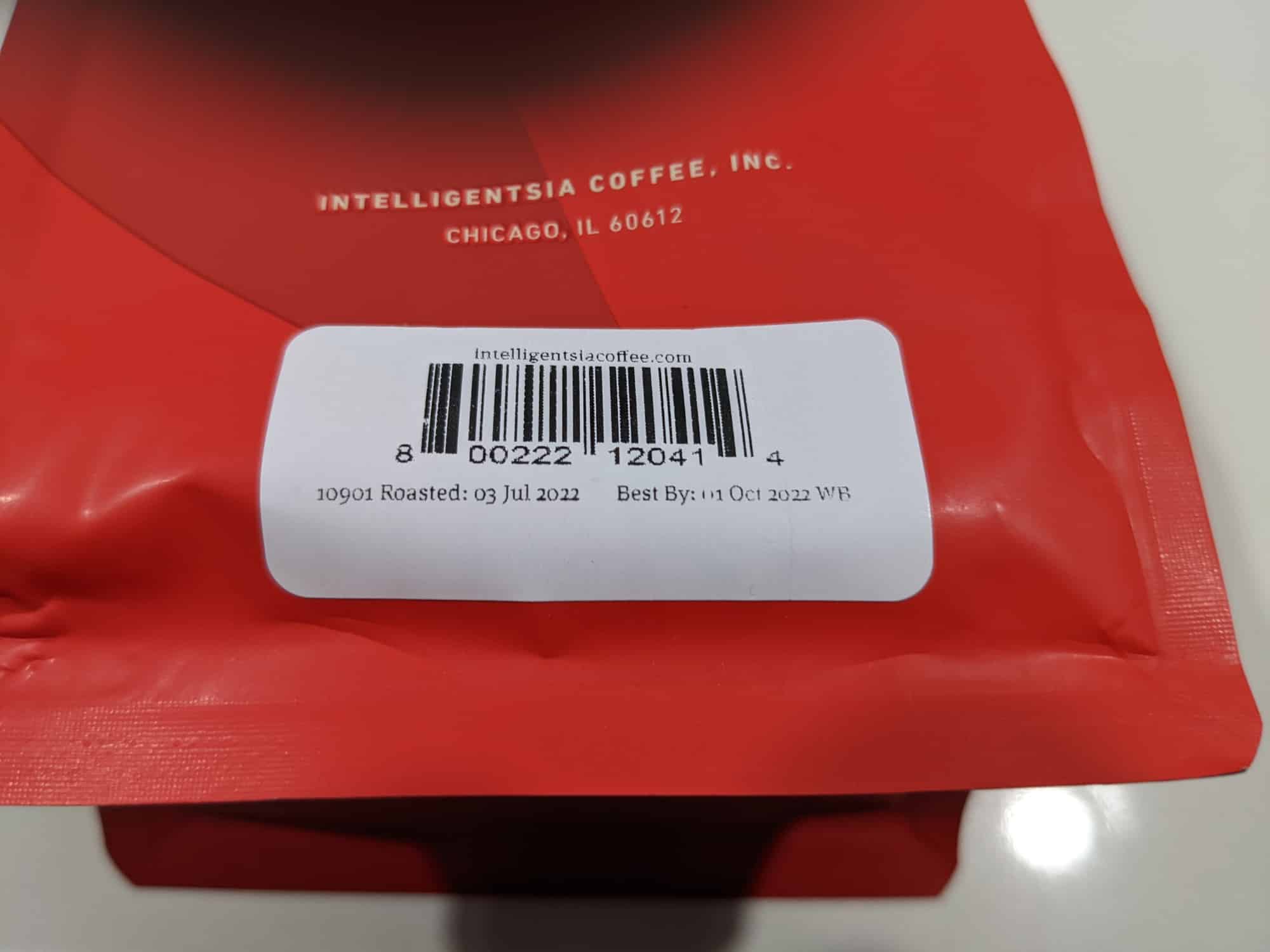 Intelligentsia's blended whole bean and ground coffees combine beans of the highest quality while relying on direct trade to bring the cost down to low enough to put their products within reach of just about every household. Just like Onyx, Intelligentsia ships each order fresh on the day before its shipped, thus guaranteeing infallible freshness. Unlike certain roasts that remain fixed, the superior quality of this brand translates to flavors that shift slightly according to the supply of the best coffee beans possible throughout the year. Light blends are packed with flavor, medium-bodied roasts are rich, and dark roasts are deep and smoky, while flavor highlights and undertones come through loud and clear. Intelligentsia is an impressive coffee roastery.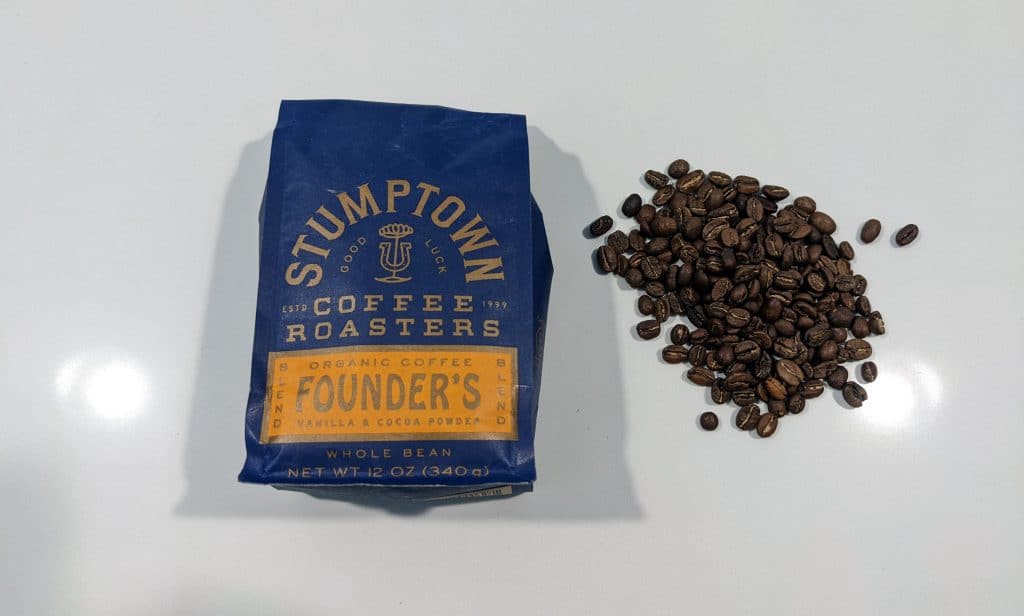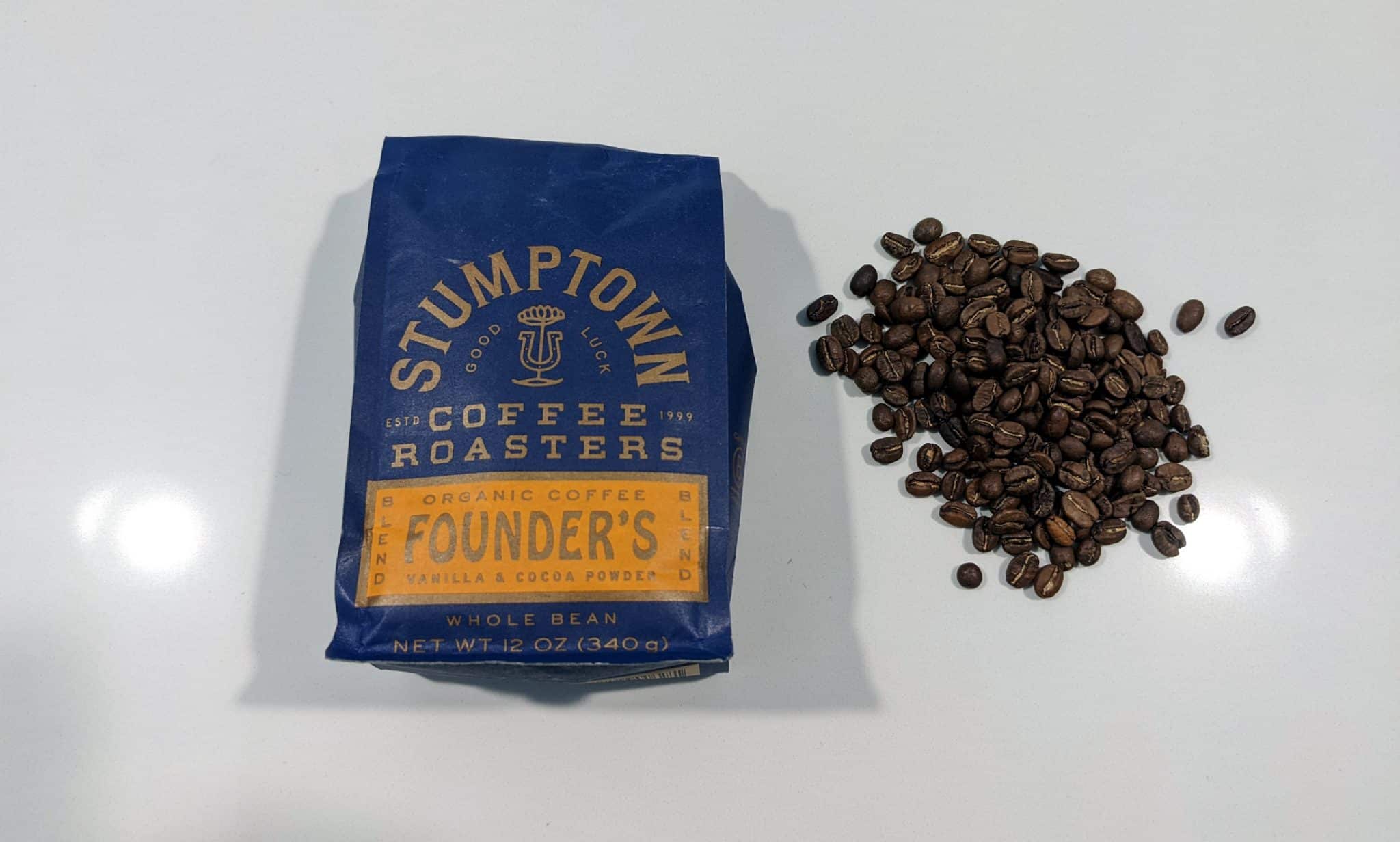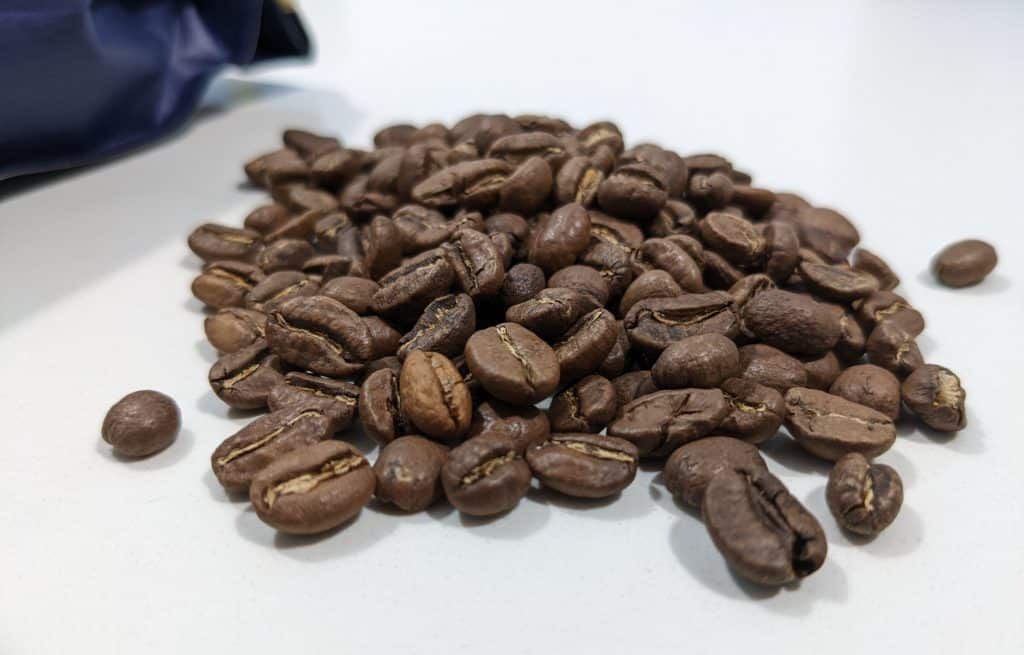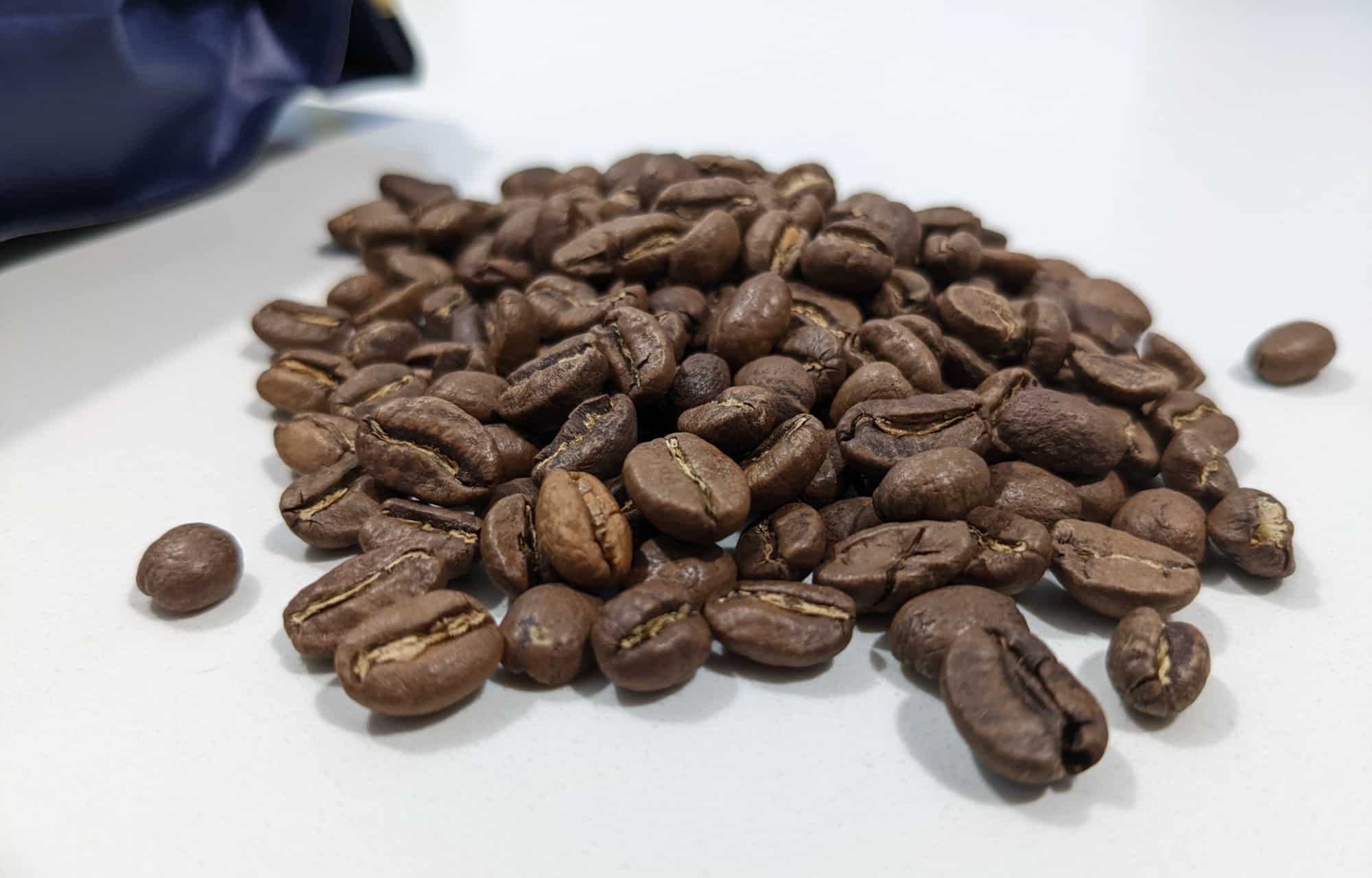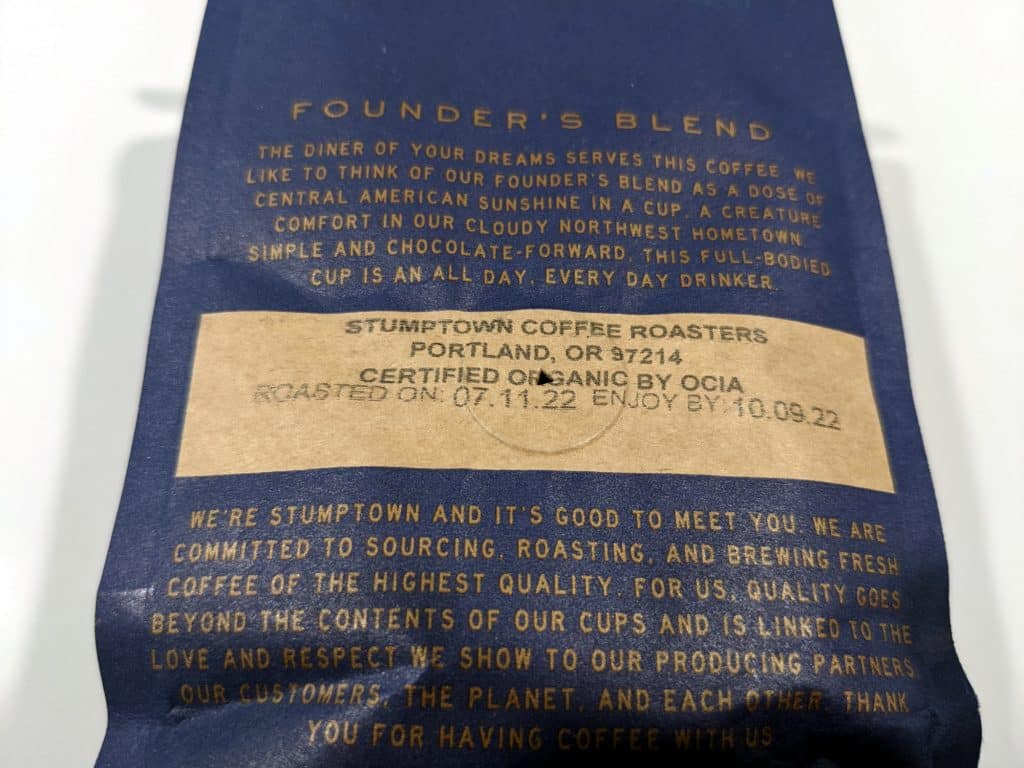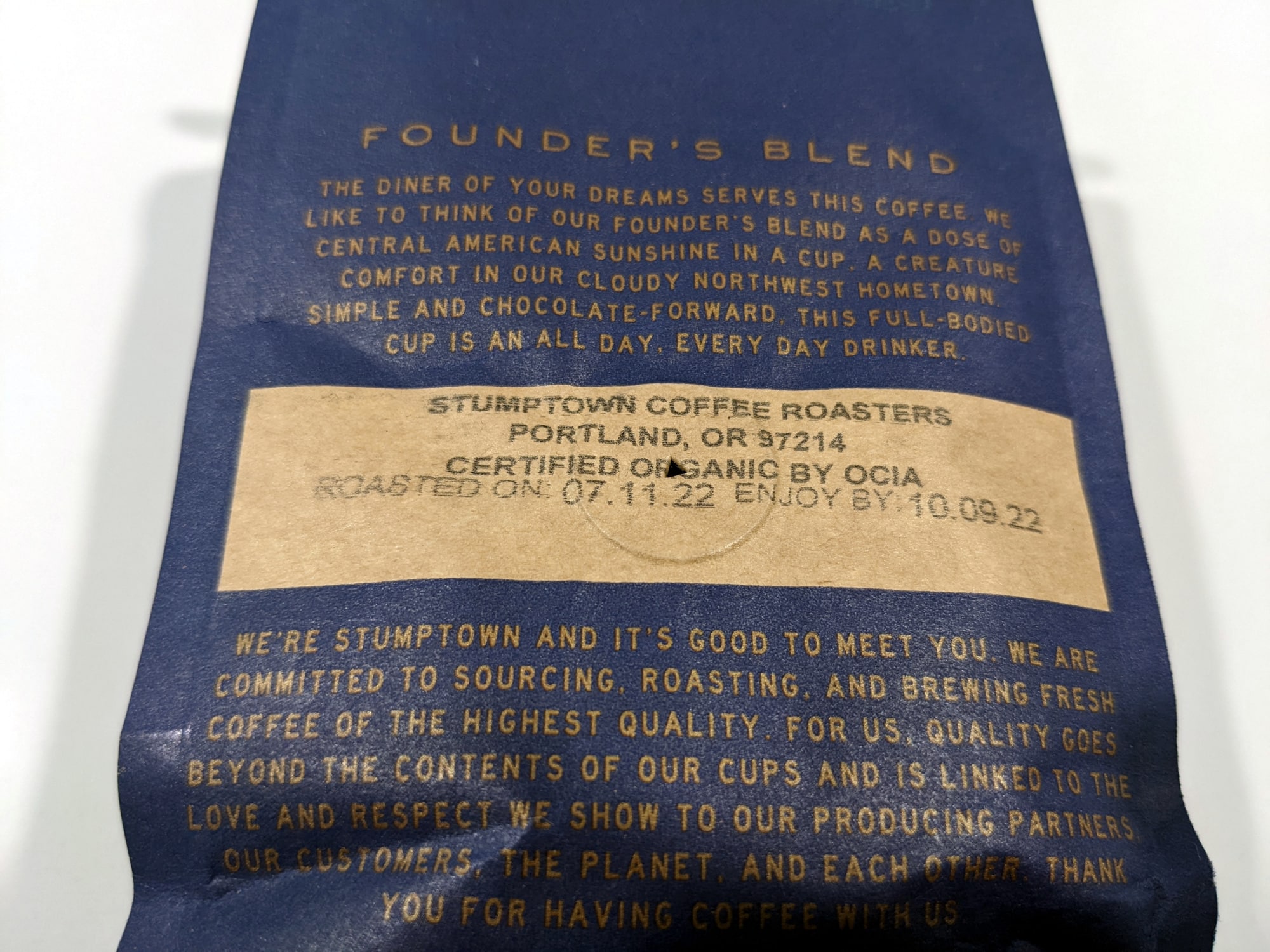 Stumptown is one of the world's best small batch roasters that began as a private label before being acquired by the acclaimed Peet's Coffee roastery. Their blends have some of the purest, brightest flavor notes around that'll impress even the most ardent coffee connoisseurs. No matter which roast, customers are rewarded with a clear, bold, smooth flavor that's free from bitterness and any excessively intense tastes. The only downside to Stumptown coffee is that after tasting it, countless other brands will be realized as glaringly inferior, which means that coffee may never be the same for you again.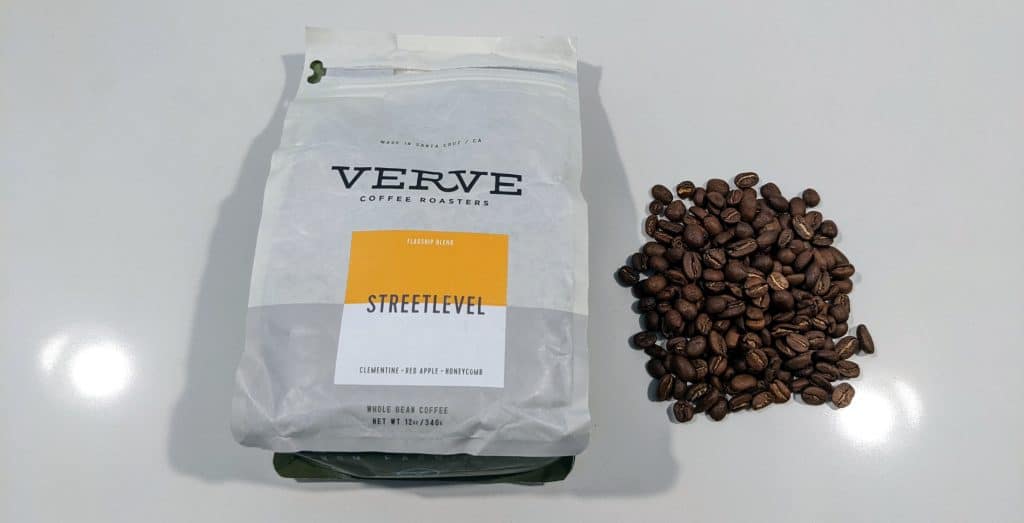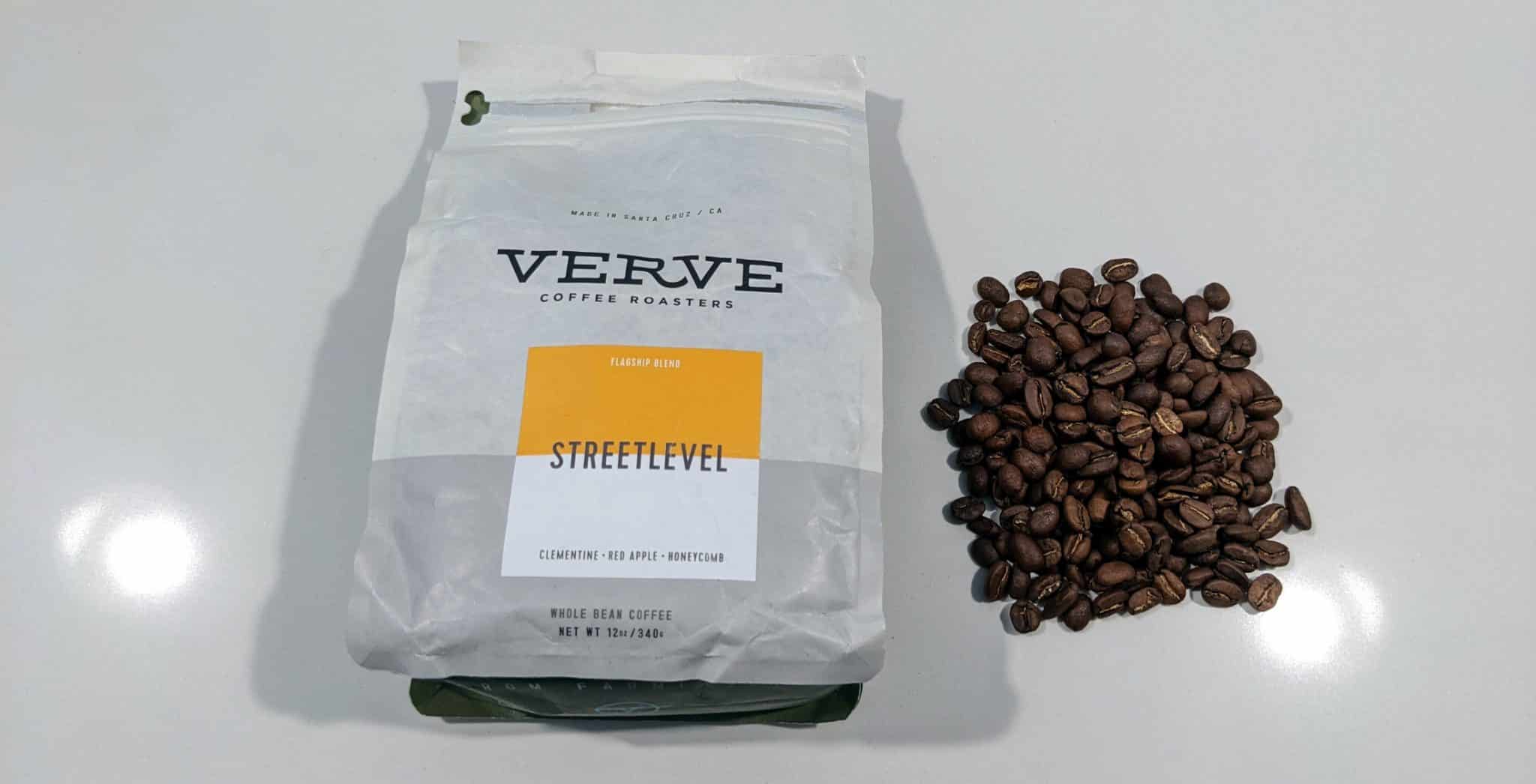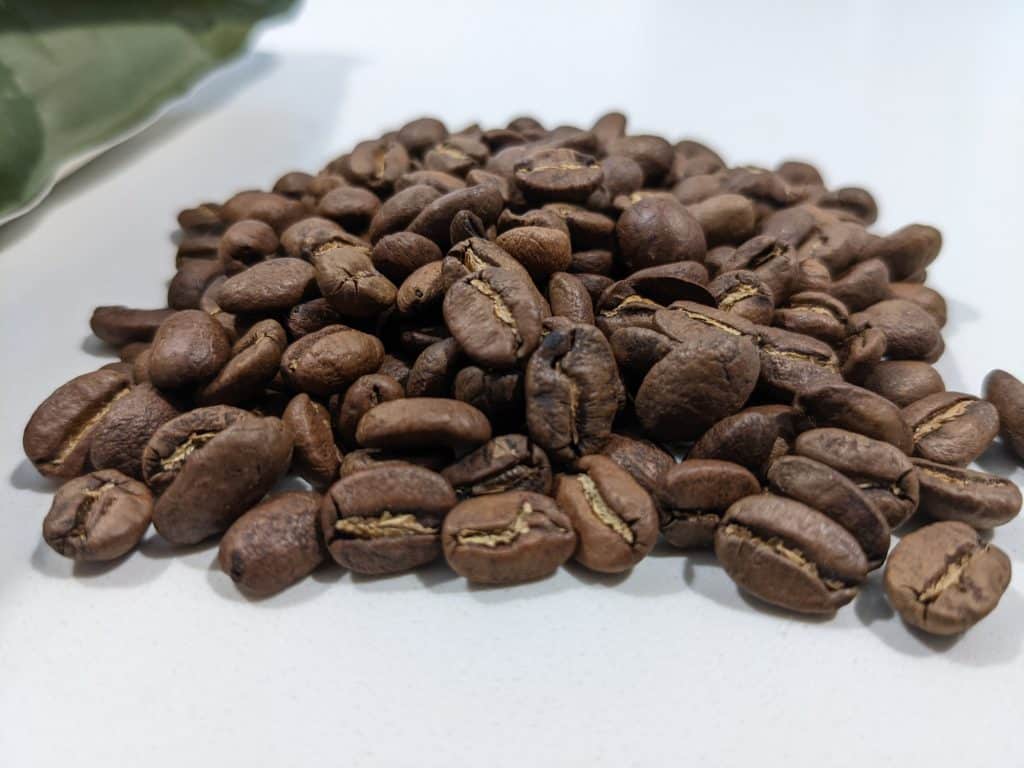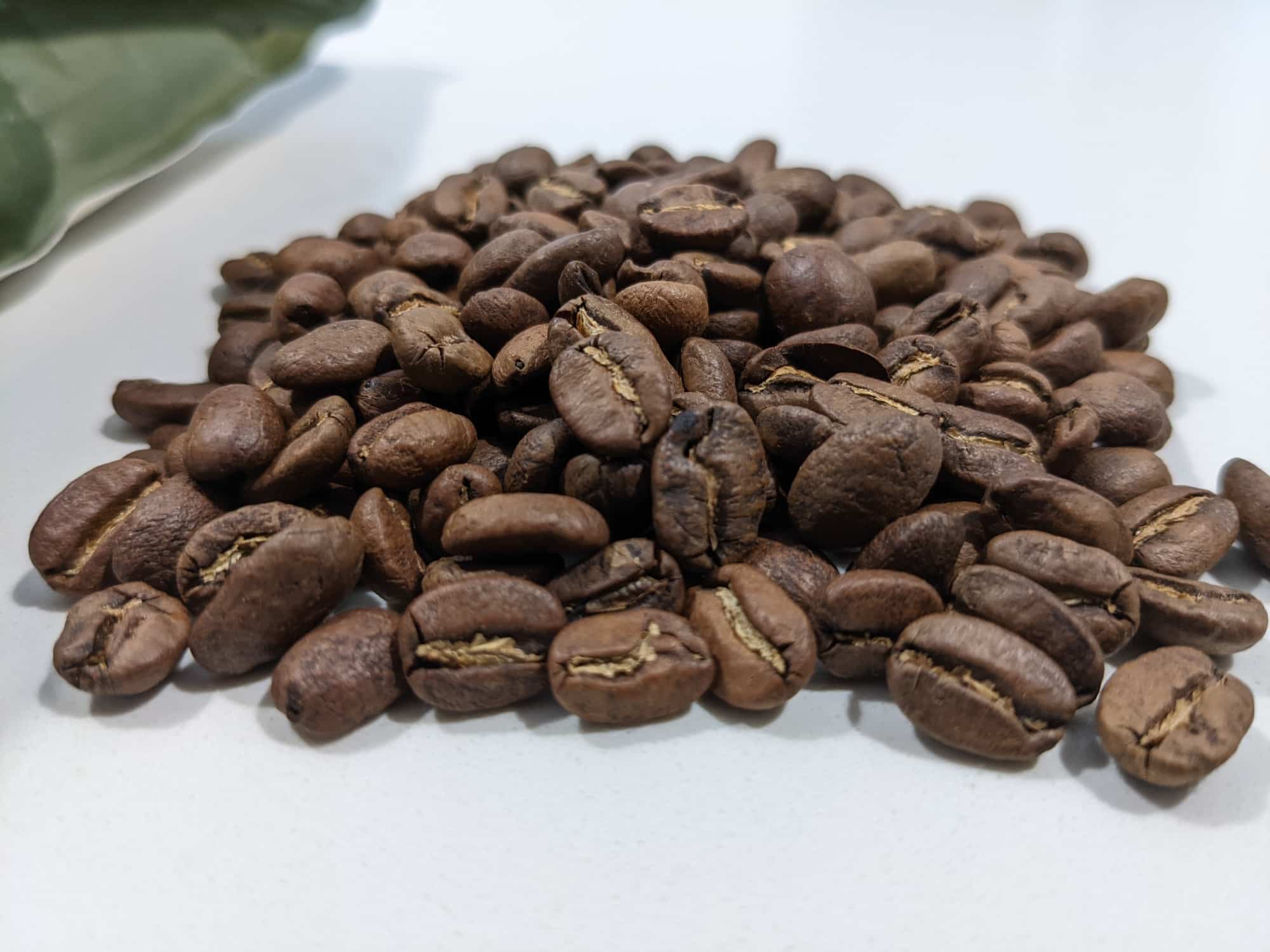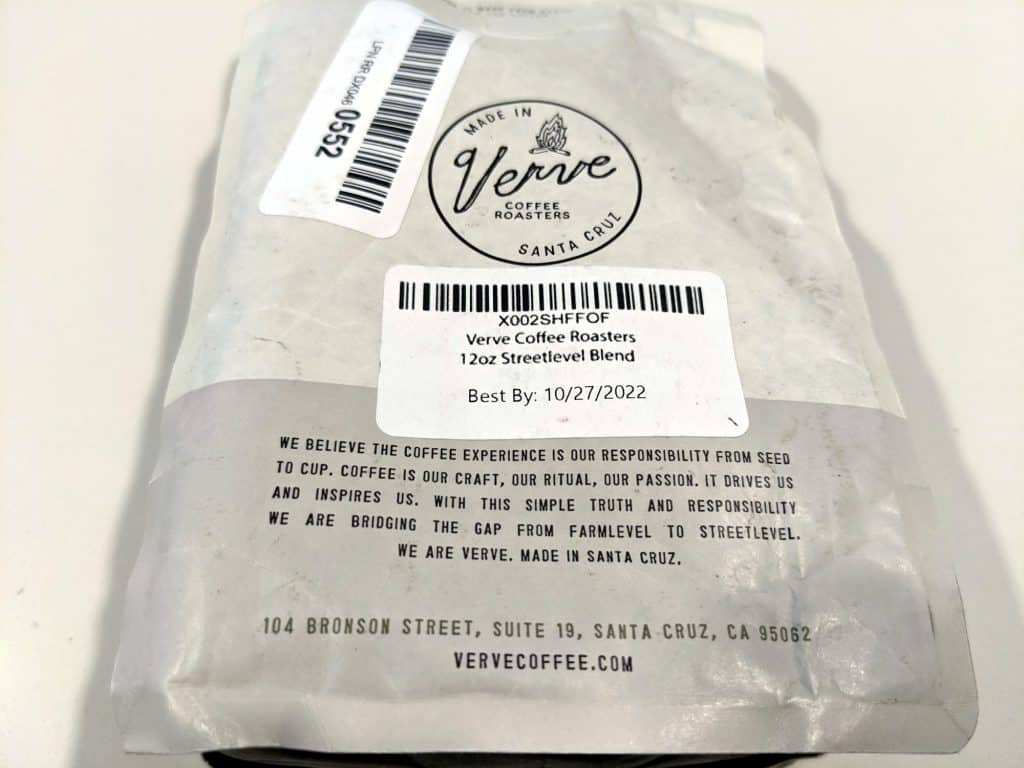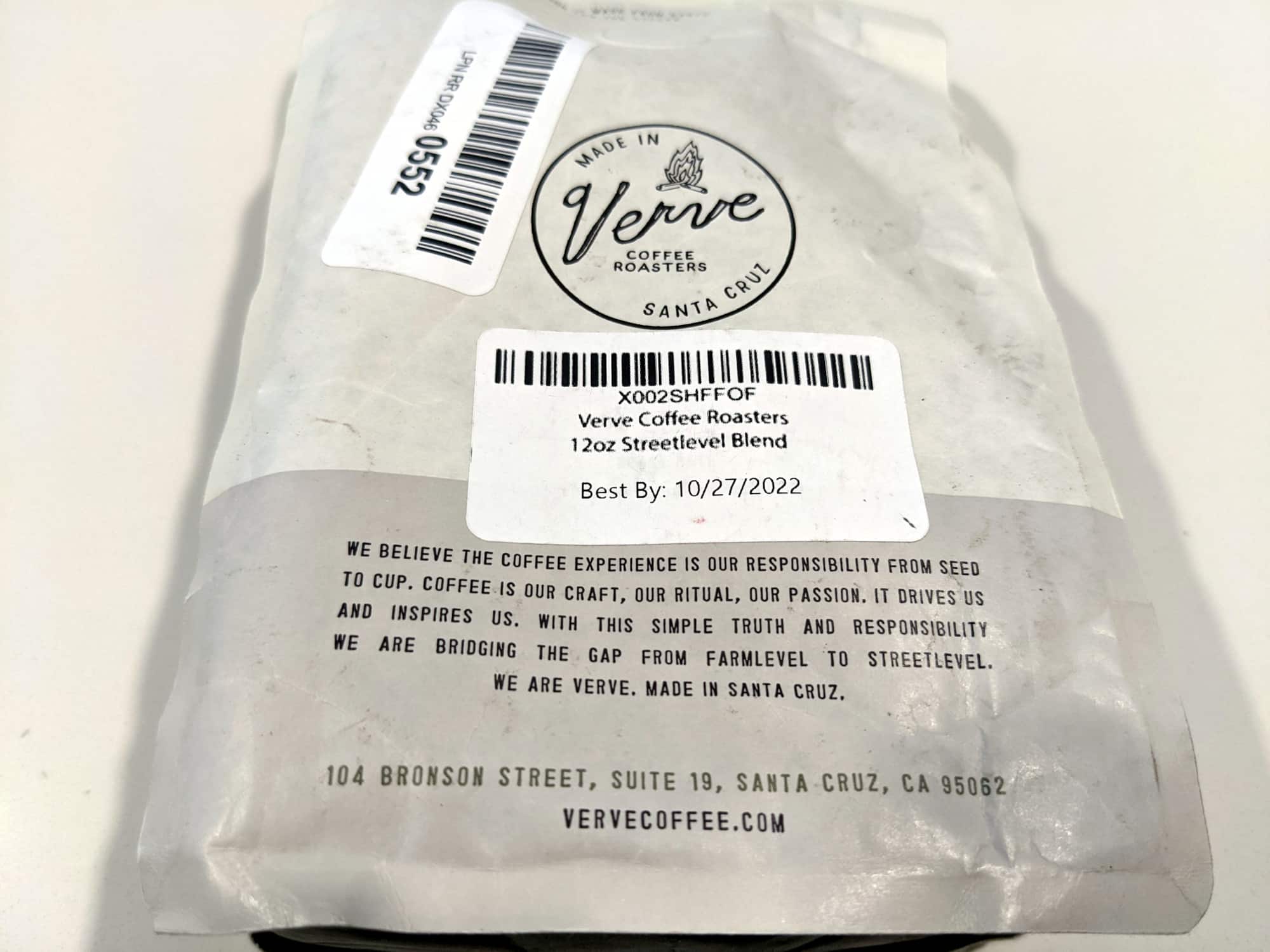 Verve Coffee Roasters may not have the broadest selection of roasts and flavors, but blends on offer take classic flavors and elevate them to a step above what anyone would expect, even from fine craft coffee. The whole bean coffee is of the highest quality, while Verve's instant coffee supplied in single-serve sachets, similarly to tea, is supremely convenient without ever sacrificing flavor. The company's sweeter coffees boast flavor notes like clementine, honeycomb, and red apple, whilst the dark offerings are like the brand's take on a French roast called Bronson, deliver molasses-like sweetness and hints of chocolate and fig. It's truly inspired creations that every devoted coffee fan should definitely give a try.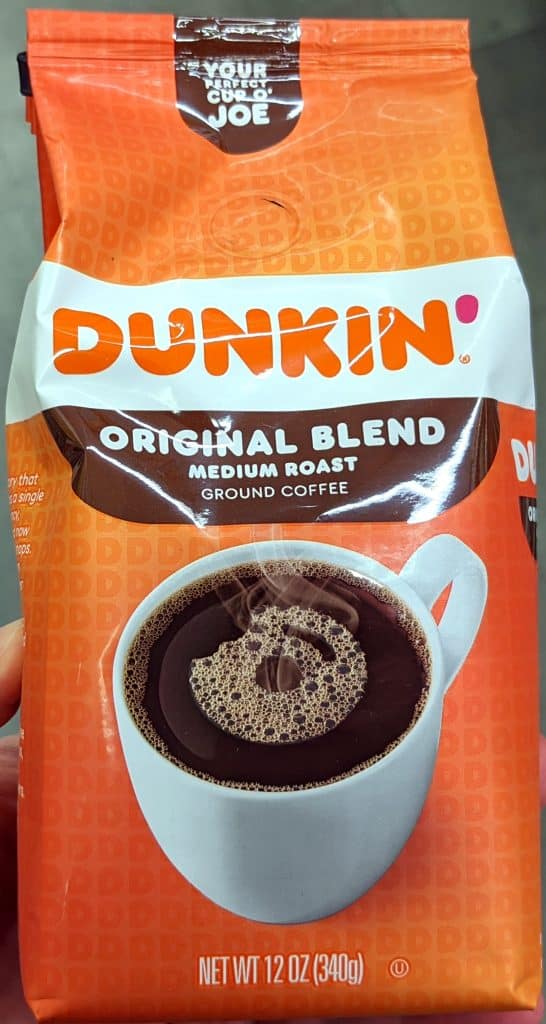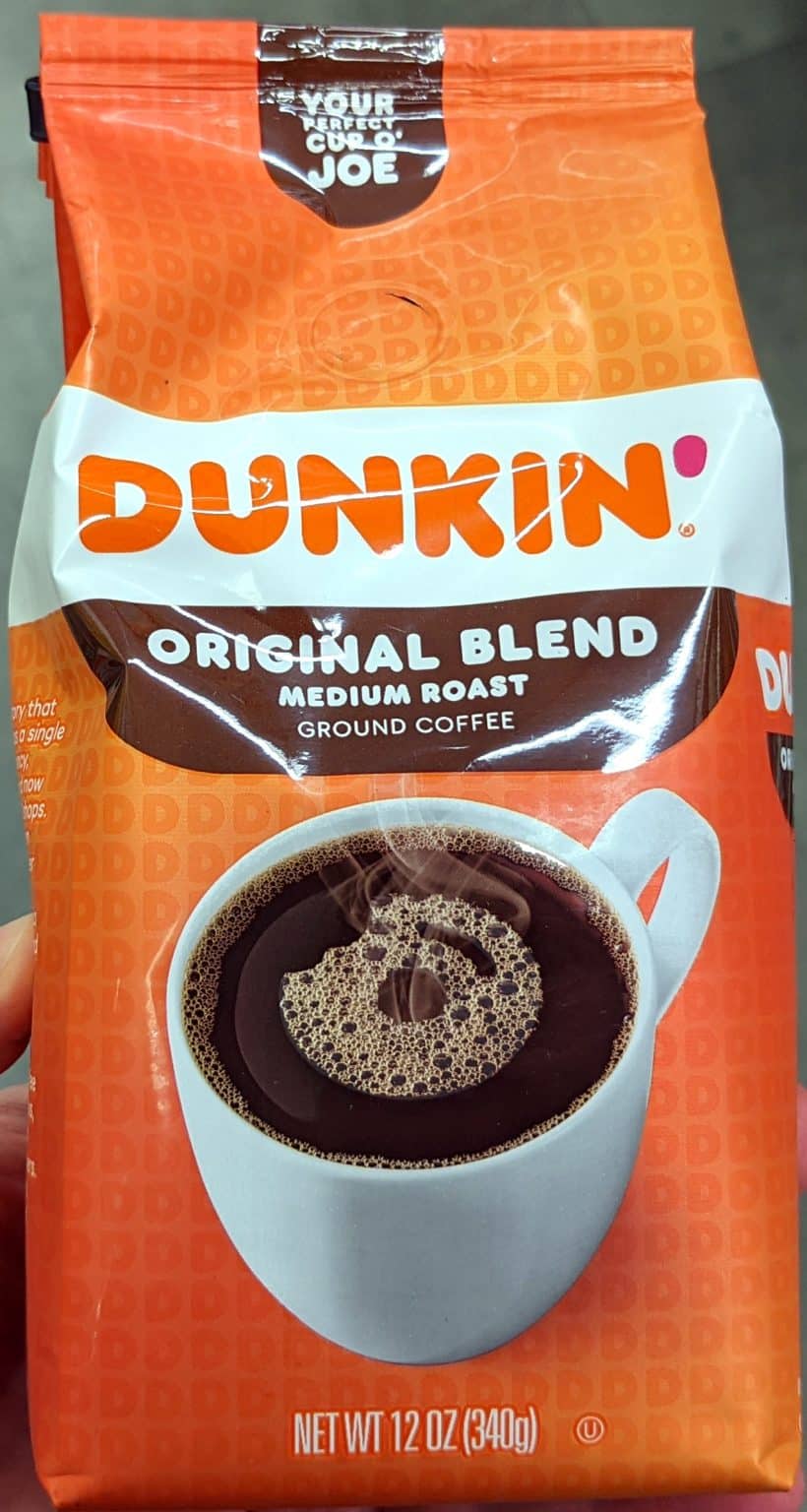 Dunkin' Donuts coffee is mild and smooth, with freshness of flavor and sweet highlights that make it ideal for those who like to snack while drinking coffee or just like a fantastic tasting black coffee. It's certainly not the most popular choice for those looking for intense espresso, with the exception of a really good Midnight blend, but all the roasts are well-balanced, even the dark and seasonal offerings. Iced coffees from Dunkin' Donuts are one of the world's premier cold brew blends and a top recommendation for anyone who partakes, as is the company's exemplary range of flavored coffee. There aren't many other roasteries that pull off flavored coffee as well as the Vanilla Latte, Cinnamon Roll, and Hazelnut varieties (to name but a few) from Dunkin' Brands.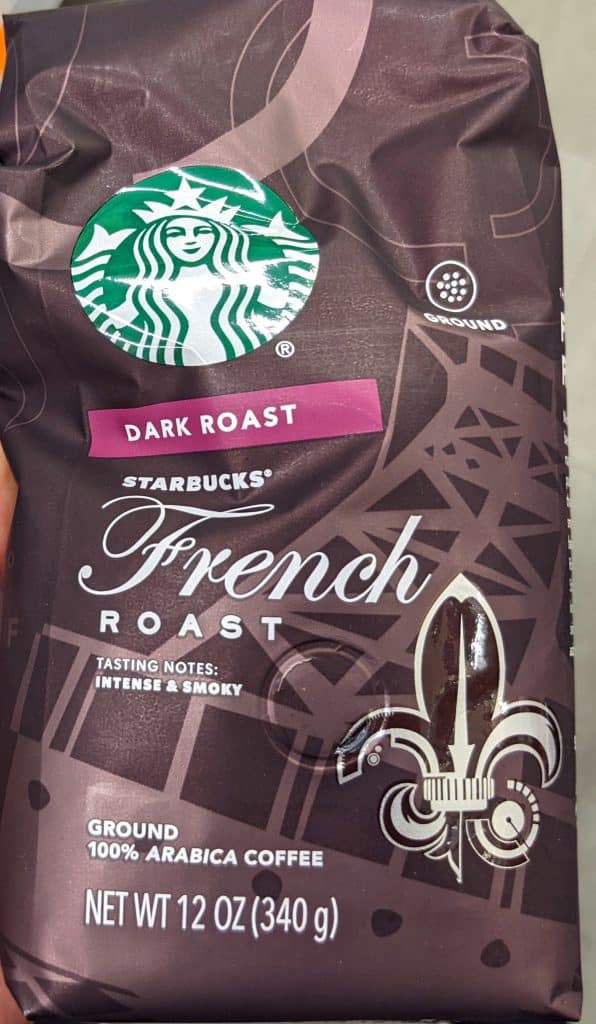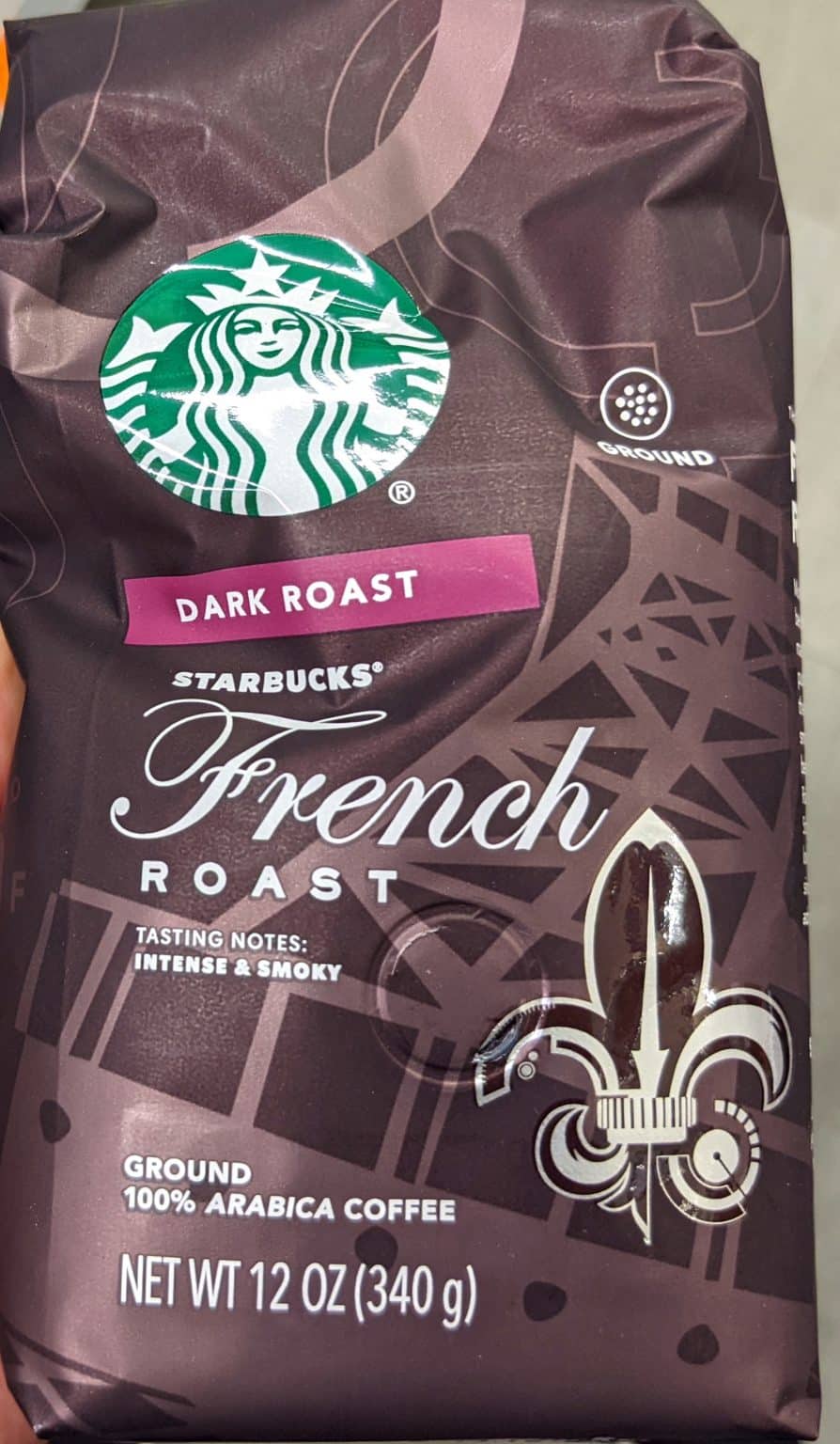 Across the majority of blends, Starbucks coffee is strong and sharp. One thing that shoppers should note is that while the company's range of at-home coffee tastes great in comparison to competitors, it's not quite as robust as the similarly matched coffees from a Starbucks outlet. This being said, no matter which variety is picked, every roast is smooth and flavorful, if a little bolder than other roasts. Starbucks is also one of the few brands that offer compatible capsules for Nespresso machines. Although a complete range of coffees is available, Starbucks is famous for its diverse selection of dark roast blends, making it excellent for fans of bitter coffee.
Lavazza is an overwhelmingly popular brand of export-quality coffee that packs depth of flavor that's truly a step-above most roasteries. The one thing that buyers will immediately notice is just how smooth Lavazza blends are. Even the darkest, most intense roasts are well balanced delivering sweetness and rich, lingering taste notes. This is prime Italian coffee at its best at a price that's astoundingly affordable, which one comes to realize once you sample the superlative quality first-hand. Out of the many fine options available, connoisseurs flock to Lavazza for its espresso roasts which are available at as-strong-as-it-gets without ever compromising on flavor and balanced acidity.
illy is largely considered to be one of the few authentic Italian coffees available online to US shoppers.
Although illy's selection of coffee spans classic, strong, and intense, all coffees carried can be expected to carry a bolder, darker, stronger taste than similar counterparts. There's also greater complexity of flavor and a certain richness that most competing brands lack, even at the higher caliber of roasteries. All blends have a balance that's hard to beat and carry flavor that's so distinctive that one soon starts to overlook the higher-than-normal price tag after trying just a sip or two. It's not for everyone due to the bold, robust flavors and affordability factor, but illy Coffee is well worth splurging on.
There are so many reasons to try San Francisco Bay Coffee if you haven't had the pleasure of indulging yet. The depth of flavor across all of the brand's options will leave you spellbound. After trying any of the roasts, one can't help but crave more. Flavored coffees have authentic flavors instead of synthetic tastes that all too often spoil the aftertaste of so many dessert blends. All of the flavor profiles are crystal clear, and the coffee tastes bold and free from offputting bitterness, acidity, or intense sweetness. If the beans say they come with a smokey flavor, it's pleasant roastiness you can rely on. Perfectly balanced best describes San Francisco Bay Coffee. It's one roastery that's a must-try.
Most roasts from Peet's Coffee are so distinctive that fans will recognize the brand from their first sip. Unlike many other roasteries, there's nothing mediocre or generic about Peet's Coffee's beans which is especially true when you switch to the high-end single origin blends. Flavors are consistent across all batches, which is a major reason for so many people refusing to drink anything else. When you find a flavor that you like, you can rest assured you'll be getting the same coffee every time you buy. Fans of strong coffee are doing themselves an injustice by not yet sampling the darker roasts and French blends from a roastery that's been the pride of Berkeley and a consistent favorite since the sixties.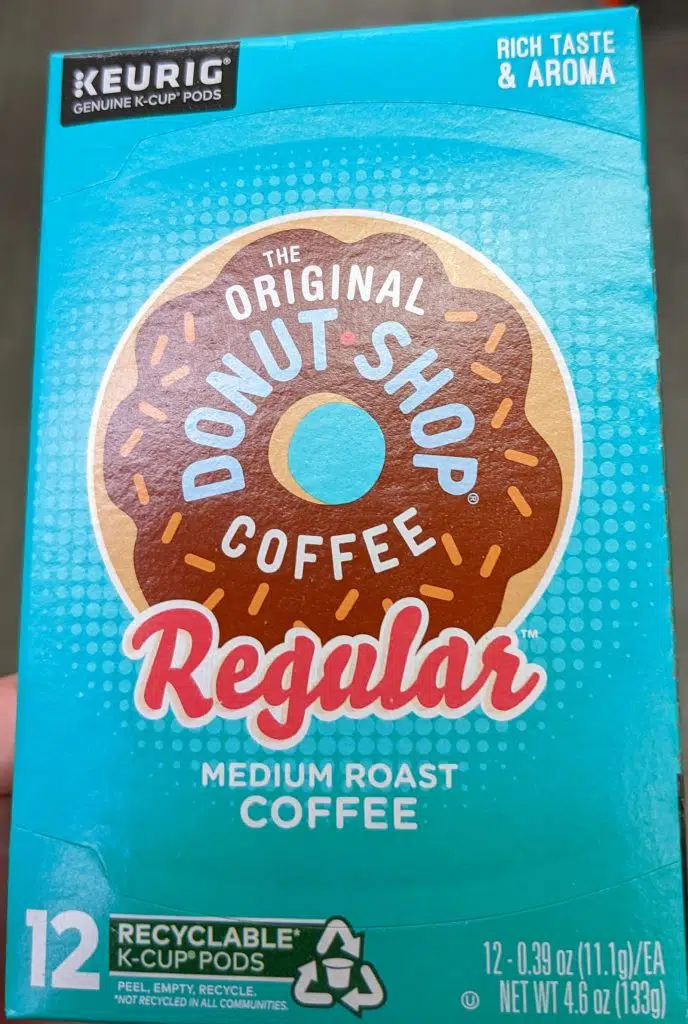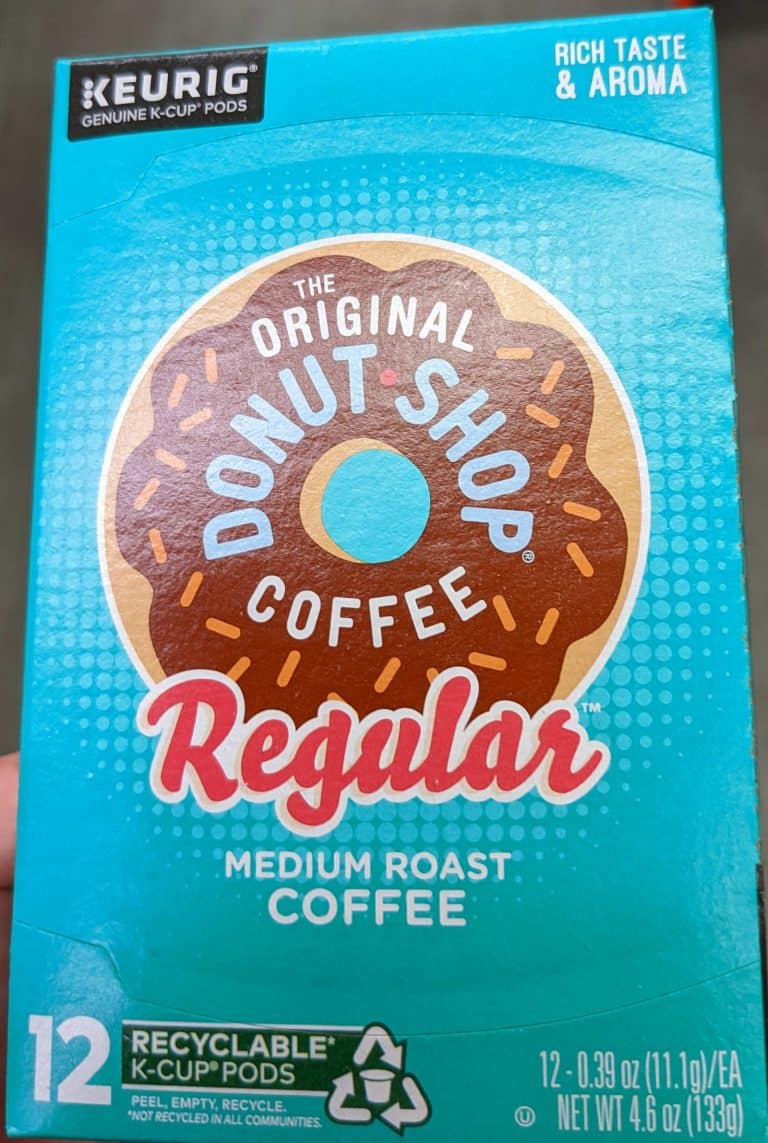 As a brand owned by Keurig itself, The Original Donut Shop coffee delivers exactly what one would expect – full-bodied, flavorful coffee that's as smooth as it is tasty. The company is actually a subsidiary of Green Mountain Coffee Roasters which means that the quality of the beans is unquestionable. While the regular unflavored roasts are ideal for those who like mild coffee rather than intense blends, the flavored options are what draw the majority of fans to Donut Shop coffee. Every cup brewed carries classic flavor that's balanced towards suiting sweetness rather than offering up a complex taste. If you like snacking on desserts with your coffee, this may be the best for you.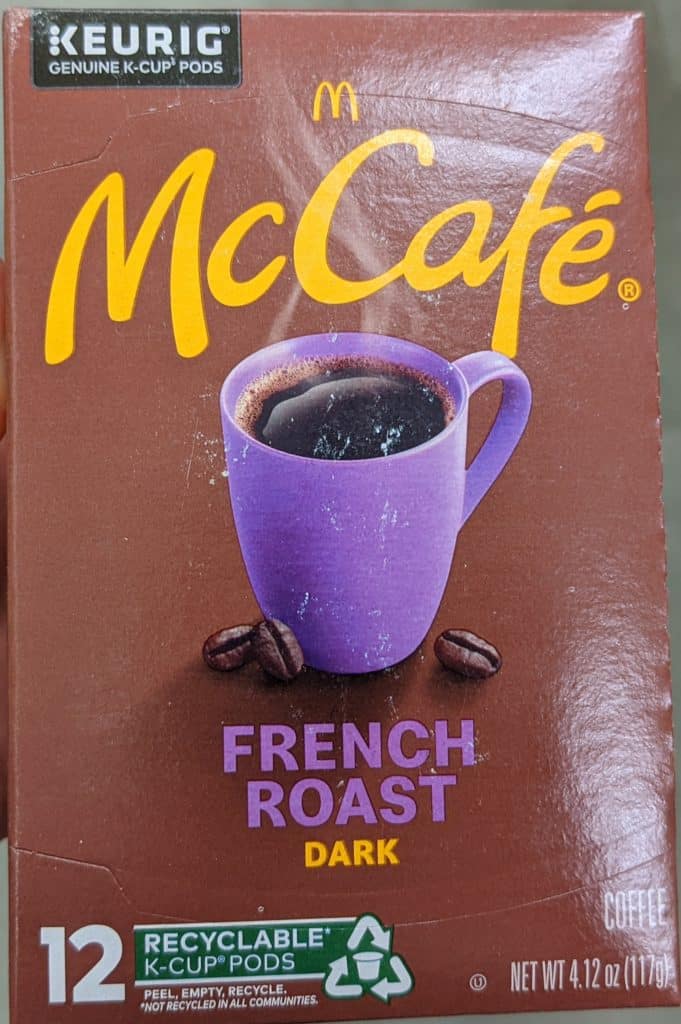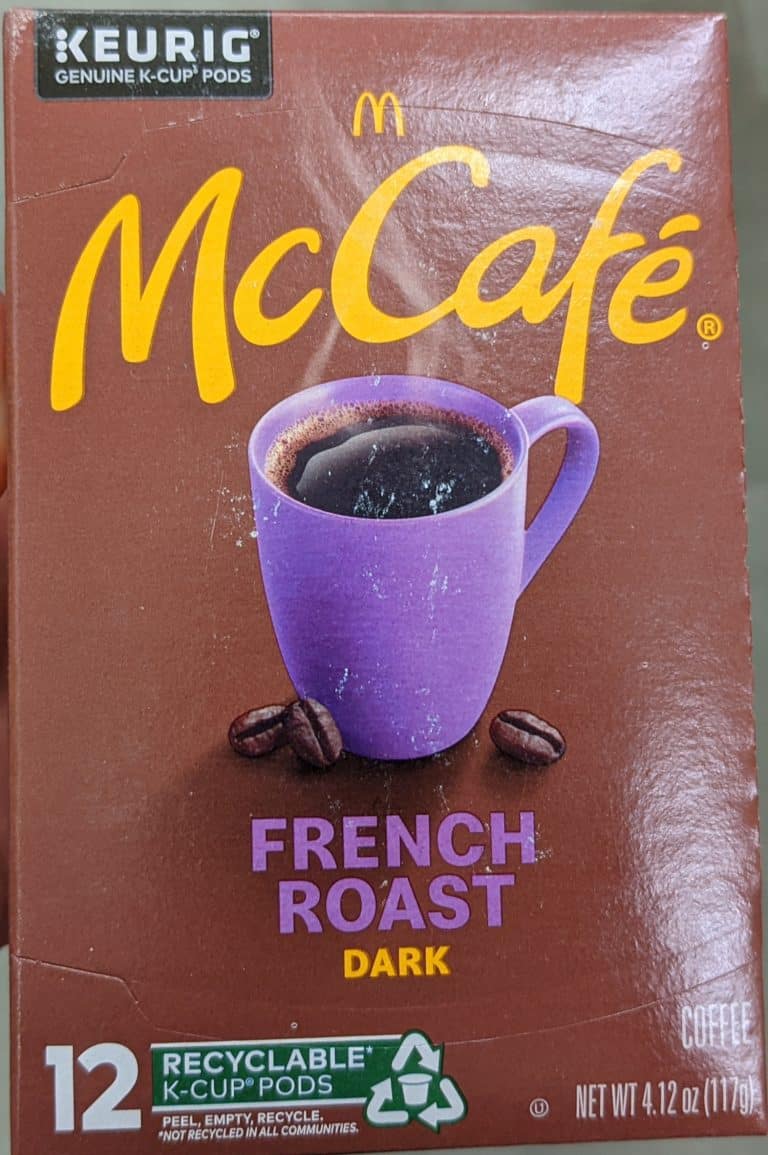 McCafe's at-home coffee carries almost identical flavor to the freshly brewed java sold at every McDonald's outlet. Even though several varieties in different strengths are available, the range is geared towards those who prefer flavorful light to mild coffee without intense bitter notes. Many compare the taste to the milder blends from Starbucks while praising the brand for its astounding affordability. The K-Cups and other coffees are generally far cheaper than competing brands with boldness of flavor that'll keep most McDonald's coffee fans coming back. We wouldn't advise turning to McCafe for dark, intense coffee, but for fruity, tasty all-day java, it's a great pick.
Very few roasteries can compare to Eight O'Clock Coffee's lineage spanning over 150 years. With this comes a fan base so firm in their convictions that some have sworn by Maryland's finest java for all of their lives. Eight O'Clock range includes something for all tastes. The espresso blend is dark, deep, and strong, while the classic roasts deliver intensity that's satisfying enough to drink all day. Flavored coffee fans will fall in love with the brand's indulgent range Chocolate Covered Strawberry as but one example of the company's blends that pop with flavor. There's even a Barista blend that's ideal for something slightly stronger than a standard dark roast.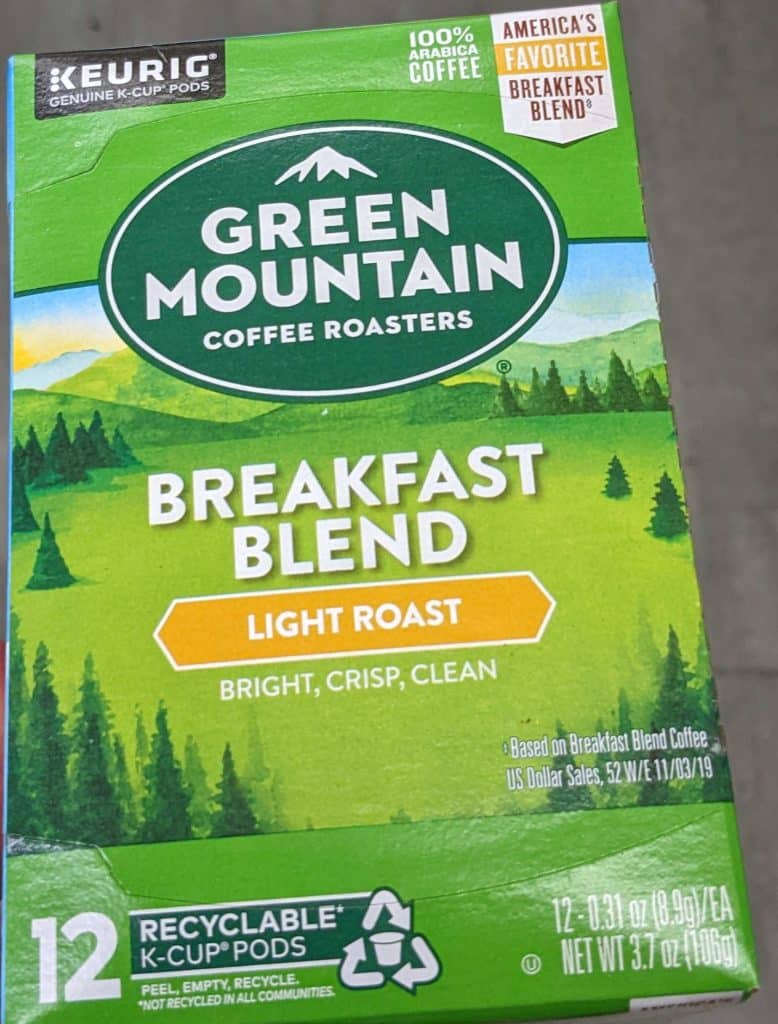 Green Mountain Coffee Roasters was established in 1981, but in 2014 the company was acquired by Keurig and rebranded to Keurig Green Mountain. In 2018, Keurig Green Mountain became a part of the Keurig Dr. Pepper beverage company, which did nothing other than expand its range of high-quality coffee. Over thirty varieties of light to medium roast coffee are waiting for eager shoppers. You won't find an abundance of dark, intense varieties, but there are some of the purest tasting flavored coffees around on offer. Yet, the company's Sumatra Reserve Single Origin Dark Roast is praised for its spiciness and complexity – qualities that ring true across most of the brand's blends. Additional flavor notes come through clear and strong, while every last sip is about as smooth as it gets.
Solimo is an Amazon Brand praised for its highly-affordable pricing on premium gourmet coffee. No matter which roast one considers, rave reviews follow. Even though shoppers are getting their K-Cup Pods and ground coffee at a great price, the coffee is still ultra-smooth and packed with bold flavor. The light, medium, and dark blends are tasty and most often rated a step above most competing brands. Unlike other roasteries, there's no one variety that excels but rather a complete selection of coffees that never disappoint. Even the exclusive Kona roast from Solimo is superior to what one would expect. The darker roasts aren't quite as intense as Lavazza and other luxury brands, but this doesn't mean that they're lacking flavor. Quite the contrary. Every cup of Solimo coffee exhibits a unique taste that easily could become a coffee drinker's new favorite.
Be sure to consider Caribou Coffee if you're looking for rich coffee with crisp acidity that adds brightness to each sip. Caribou's blends are highly aromatic and ideal for coffee connoisseurs who value fruity flavor. The light, mild and flavored coffees are the most popular, but this doesn't mean that one should discount the other offerings. Roasts like the Reindeer, Mahogany, and Obsidian blend are packed with smokiness and spice that equal the pleasurable brightness of milder options. Flavored coffee from the Minnesota roastery includes some of the most innovative combinations seen. Combos like Vanilla Hazelnut Dreamstate and Caramel Hideaway take classic infusions and elevate them far beyond what would be expected from any artificial flavoring.
Victor Allen's Coffee is a brand that's best for those who like strong coffee without any hint of bitterness. Even the strongest blends have well-developed sweetness and rich, dark undertones, but there are none of the burned and overly earth notes that deter connoisseurs who dislike deep intensity. Discerning shoppers should also note that this is one of the only places that you can buy the ever-so-sought-after spicy-yet-fruity Kona coffee grown only in the specific microclimate found on the volcanic hills of Hualalai and Mauna Loa on Hawaii's Big Island. It's also a company that sells wonderfully versatile variety packs that somehow seem to do a good job of rewarding shoppers with a balanced cache of flavors to keep cravings at bay.
Seattle's Best Coffee is a subsidiary of Starbucks and the same brand of coffee that's sold at Burger King. As a result, shoppers can expect a slightly lower price than the prime brand. Even though the quality of coffee is specifically formulated to be more affordable, many prefer the bitter undertone of the medium to extra dark roasts. The slight smokiness also adds great depth of flavor to the flavored coffees. Opt for Seattle's Best Coffee if you like low-acidity earthy coffee and deep, dark roasts with a hint of bitterness.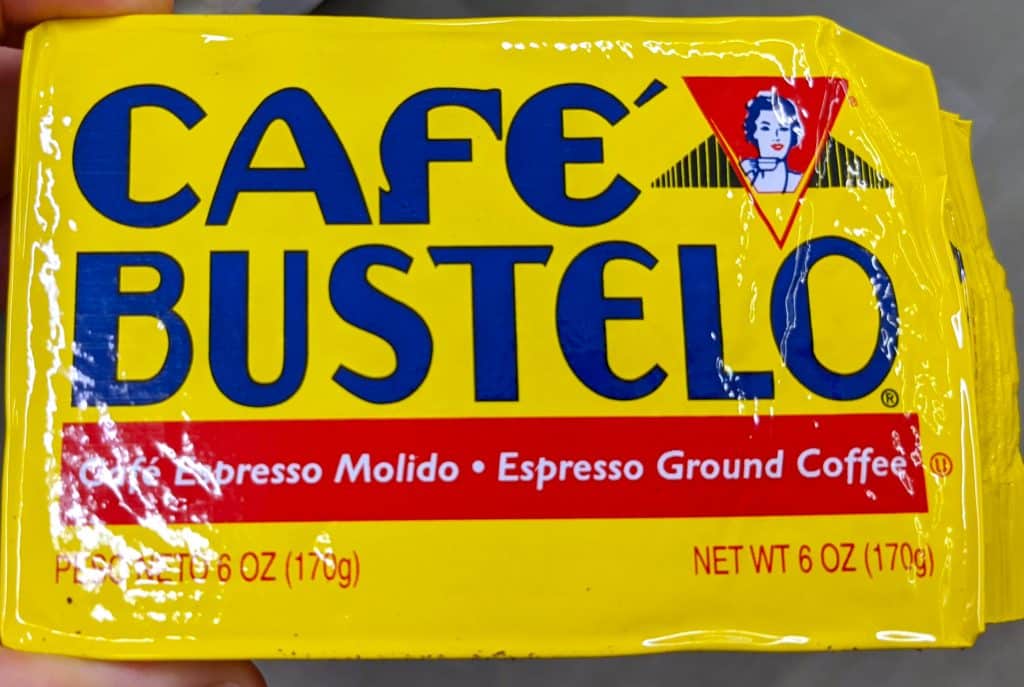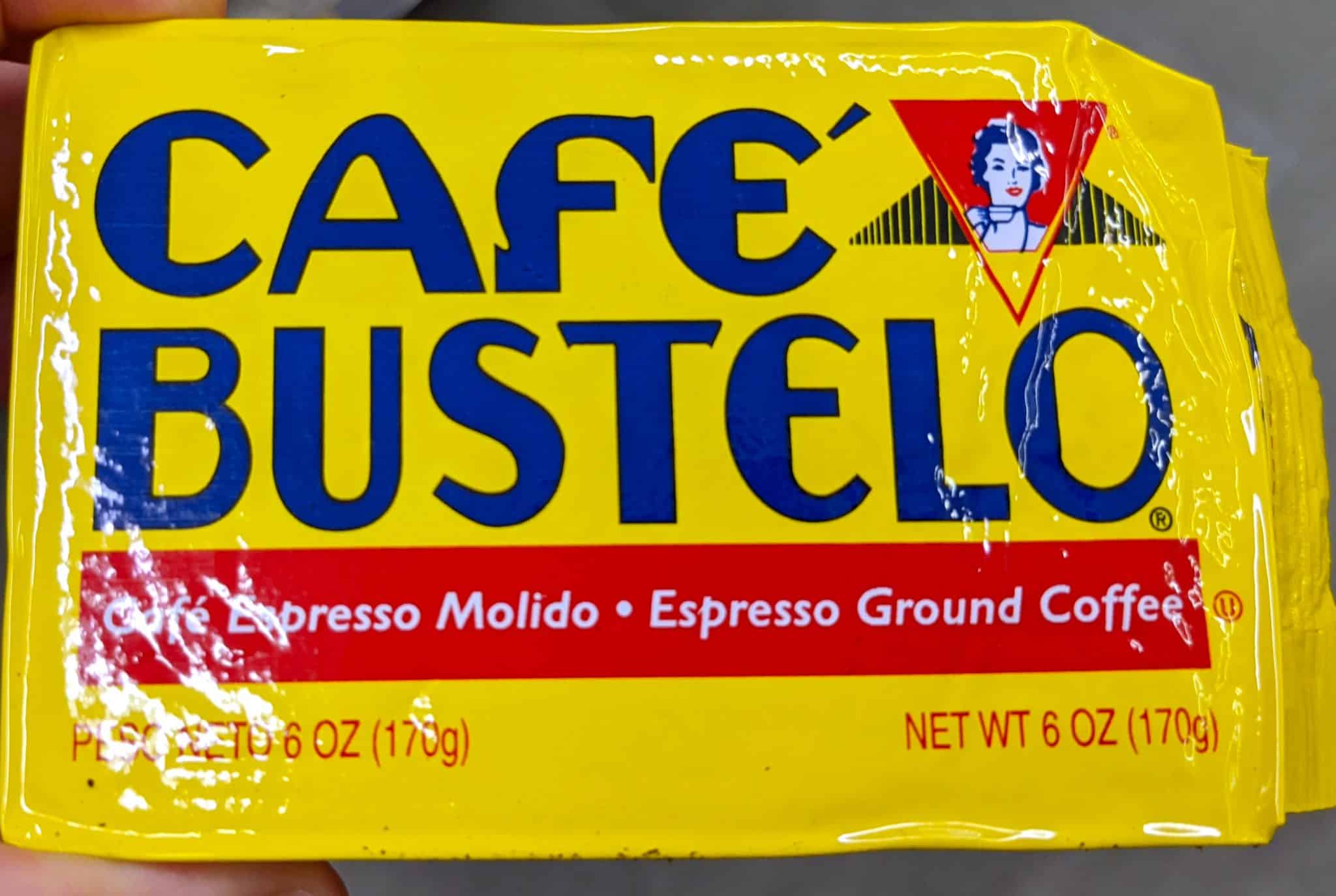 Are you one of those people who just can't find a coffee that's strong enough but balanced enough to drink cup after cup? If that's the case for you, Café Bustelo may be your answer. As a brand fans treasure for intensity and boldness, be sure to check out the astounding depth of flavor offered by the coffees of this fine subsidiary of The J.M. Smucker Company. Not only is Café Bustelo stronger than most other Amazon coffee brands, but it's far cheaper as well. The company consistently ranks as one of the most affordable, especially when considering the coffee bricks. It is so tasty, dirt cheap, and so remarkably dark and pure that we'd say give it a try no matter what your tastes may be.
Shoppers can expect consistently well-balanced coffee from Cameron's Smooth Coffee regardless of which option is chosen. The brand's entire range can be classed as fresh, low-acid coffee, but it is not the complexity of fresh flavor in the standard blends that calls fans in but rather the indulgent dessert coffee flavors. Sweet, mellow coffees make up a large part of the range, with some of the best cold brew blends around, according to overwhelmingly popular opinions. Cameron's prides itself on carrying coffees that are always smooth and never bitter, and the company certainly doesn't disappoint. Pick this purveyor of fine coffee when you want something affordable on the sweet side.
Maxwell House may not be the strongest. It's also not the smoothest, darkest, or sweetest. It is, however, a brand that's stood the test of time and a coffee that's relied on for its perfect balance rather than boldness and distinctive taste. Fans of Maxwell House will know their coffee by its aroma – a favorite trait shared between all blends. Whether instant or a pod, Maxwell House coffee is affordable and mild enough in the majority to be enjoyed by almost anyone. Prospective shoppers should note that the instant coffee from Maxwell House is more caffeinated than most competitors, which results in a sharper, more acidic taste overall.
As the name suggests, Black Rifle Coffee is a roastery founded by a US veteran that hires well over ten thousand veterans as staff. The dedication to helping former armed forces members alone will motivate certain patriots, but coffee fans should be well aware that the quality is, indeed, there. Black Rifle Coffee delivers bold, balanced flavor with a buttery finish across all of its blends. It's the perfect brand for those who like their cup of joe a little darker and richer than most similar roasts offer. Also, keep this company's flavored coffee in mind if lingering sweetness is something you're after – the decadent richness is superb.
Dish Wish Coffee may not technically be the world's strongest coffee, as stated on the label, but it sure does come close. The company's super strong coffee is broken into two brands, namely Death Wish Coffee and Valhalla Java which defines the darkest roasts available. Every blend is intended to be consumed black and specifically formulated to remain low in acid and smooth. About the only glaring problem with this top-selling coffee is that all blends are a combination of robusta and arabica beans. This means that anyone opposed to robusta will taste it if not smell it in the aroma right away.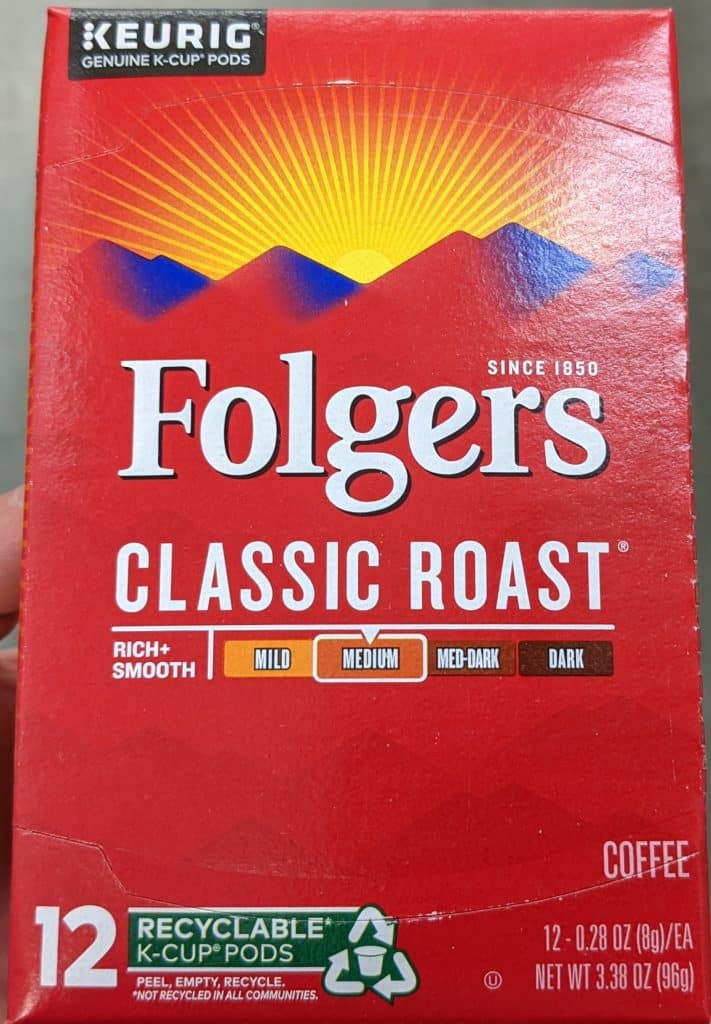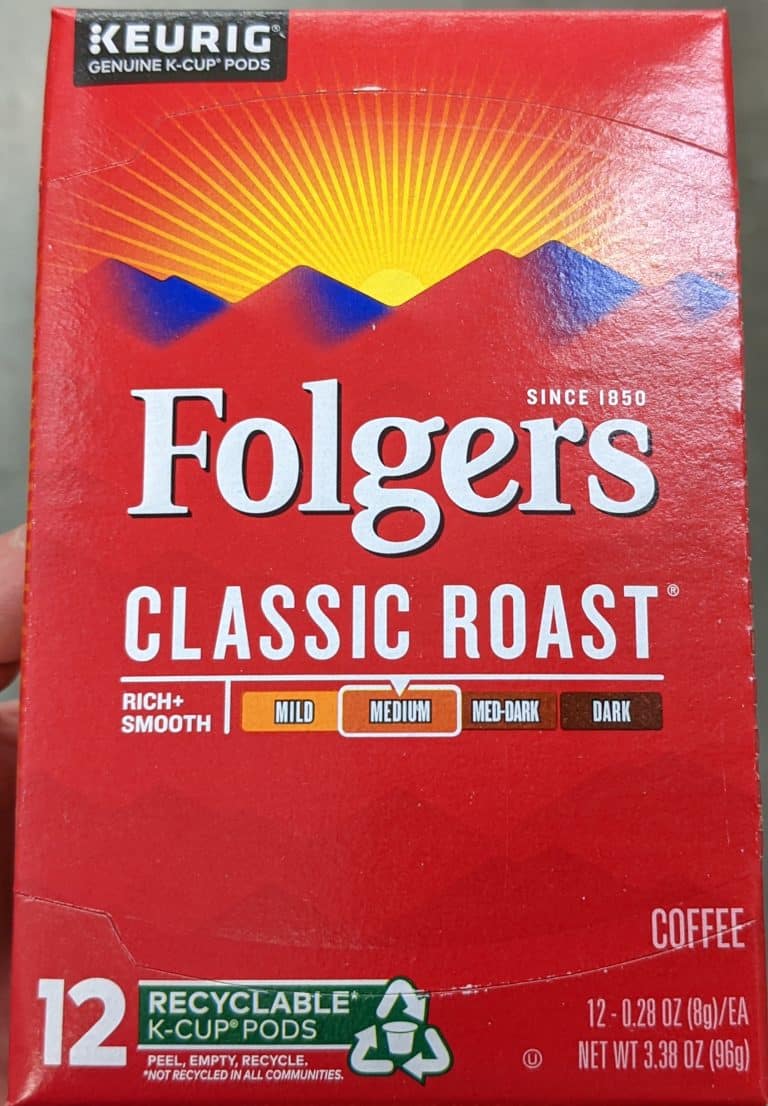 America's oldest coffee brand has a foundation of excellent coffees that has helped it stand the test of time. Flavors are robust and strong, with low acidity throughout the range. Even the Robusta-Arabica blends are better than most of the instant-coffee competition and come free from excessive sweetness or sharpness. The medium roast blends prove to be the brand's most popular sellers, but average all-around quality at the very least can be expected from other blends. Pick Folgers when you're looking for affordable everyday coffee with mild but rich flavor and smoothness comparable to much higher-priced brands.
There's no overlooking the massive appeal of Nespresso's very own range of fine coffee. Capsules are far higher priced than most Keurig Compatible K-Cups, but no matter which type of coffee is selected, one can rely on boldness, full flavor, and a lingering taste that makes you want more. Nespresso Professional Ristretto Intenso is ideal for anyone after strong coffee, while the company's variety pack is generally where most people start when exploring Nescafe's excellent blends for the first time.
Other notable high-quality brands of interest for Nespresso owners include:
More Good Amazon Coffee Brands & Reputable Roasteries
We've supplied an overview of the twenty most popular Amazon coffee brands, but this doesn't mean that the other roasteries selling online should be overlooked. There are over fifty coffee brands that can be considered bestsellers when assessing their sales totals and the number of favorable reviews. Here are some of the alternate options available to keen coffee fans who are looking to explore new options. Every last one can be relied on for quality, a diverse selection of coffees, competitive pricing, and superior flavor.
AmazonFresh
Volcanica Coffee
Kicking Horse Coffee
The Original Whole Bean Coffee
Real Good Coffee Company
Mayorga Coffee
Kauai Whole Bean Coffee
Copper Moon
Subtle Earth Organic Coffee
The Organic Coffee Co.
Black Rifle Coffee Company
Kicking Horse Coffee
Koffee Kult
Mt. Comfort Coffee
Verena Street
Cameron's Specialty Coffee
Wink Coffee
Fresh Roasted Coffee
Don Francisco's Coffee
Olde Brooklyn Coffee
Fresh Roasted Coffee Store
Bolivian Carnavari Coffee
Tim Hortons Whole Bean Original
Lucy Jo's Coffee
Don Pablo Gourmet Coffee
Bulletproof Original
La Colombe Bleu Organic Whole Bean Coffee
Puroast Coffee
Barrie House
Java Planet
365 By Whole Foods Market
Equal Exchange
Chamberlain Coffee
Tiny Footprint Coffee
Ethical Bean Coffee
Natural Force
Caffe Umbria
Cold Brew Jo
Allegro Coffee
Manatee Gourmet Coffee
Frequently Asked Questions About Coffee On Amazon
If you're still shopping and have been left wondering, here is everything an avid-coffee fan perusing Amazon could need to know.
Index
---
Recent Recipes