Can You Freeze Half & Half?
I never have leftover half and half. But if you're not one of those types that must have half and half in their morning coffee, you've probably got a partially filled container in the fridge awaiting a trip down the drain. If you could only freeze half and half… Well, it turns out you can.
What is Half and Half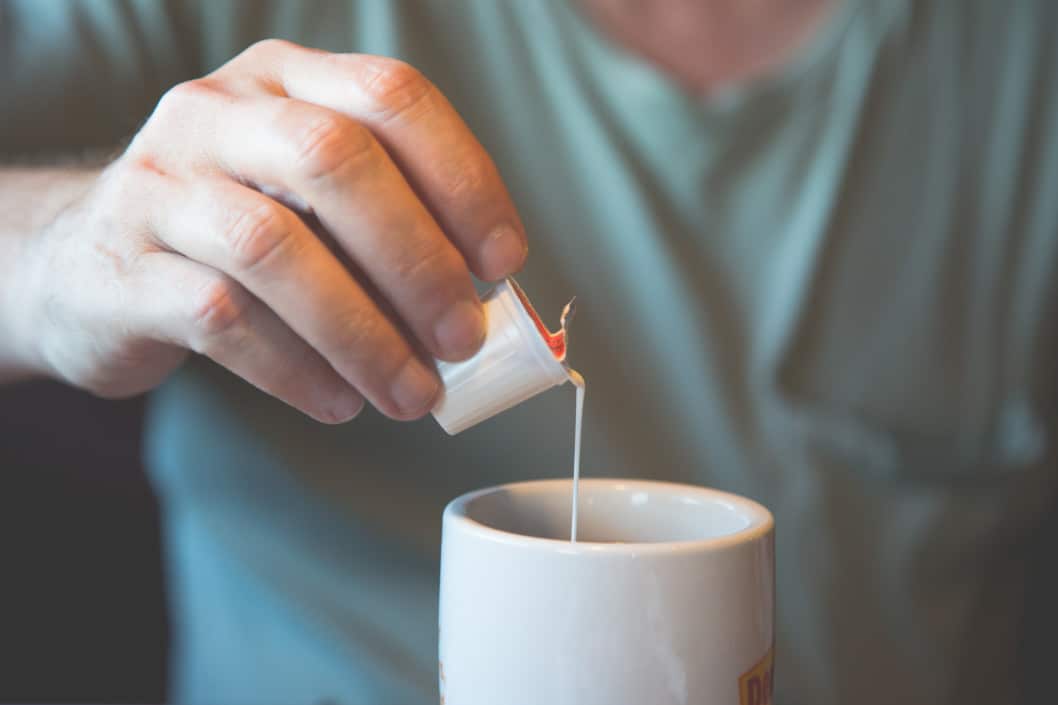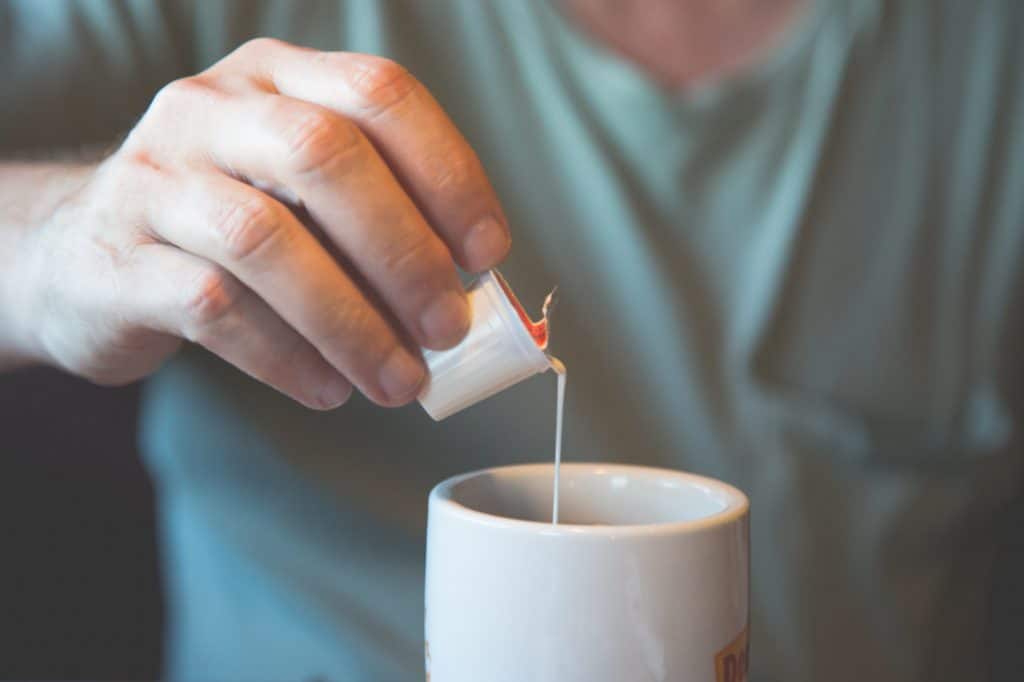 Basically milk with a higher fat content, half and half lies somewhere in between whole milk and heavy cream texture-wise. You can't whip it (not thick enough) and though you could drink it, you probably wouldn't want to. Used in coffee and coffee drinks, you'll also find it called for in recipes for baked goods or savory dishes that require a creamy sauce or texture.
You'll find both pasteurized and ultra-pasteurized versions with the latter having a longer shelf life. What about fat-free half and half? They replace the milk fat with other thickeners like corn syrup. Yuk.
About Freezing Half and Half
When it comes to freezing, fat is not its friend. The cold temperature alters the composition of the fat in half and half resulting in a grainy, curdled appearance once it's defrosted. Not a good look for your morning coffee or a stand-alone sauce, but it's perfectly acceptable to use in baked goods or other dishes where a smooth texture isn't necessary.
Though it contains no fat, the cream and fat substitutes in fat-free half and half does not freeze well. Toss it.
How to Freeze Half and Half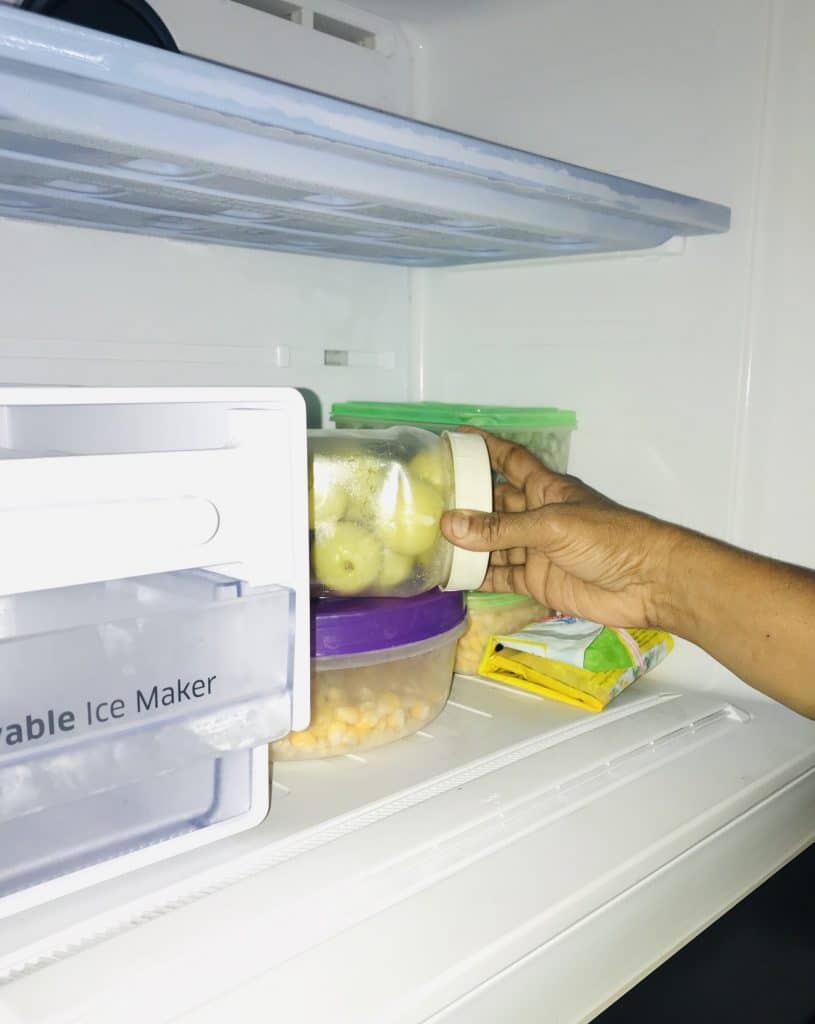 Use air-tight containers or freezer bags. If using a freezer bag, suck the air out with a straw before closing. You can also put half and half in ice cube trays then, once frozen, remove from the trays and put them in an air-tight container or freezer bag.
Make sure your freezer temperature is zero degrees. Warmer freezers are not a good environment for freezing in general and you won't be able to store frozen foods for the recommended freezing storage times.
One tip – measure the typical amount you will need for each container or bag. For ice cube trays, measure two tablespoons for each cube.
How Long to Keep Frozen Half and Half
Conservatively, you can keep half and half frozen for 2-3 months but in a cold freezer and in really air tight containers, you can probably store it a month or two longer. If you see ice crystals, your time is up! That means air has gotten into the container and the half and half will quickly degrade.
How to Defrost Half and Half
Place the frozen container or bag in the refrigerator. If you made ice cubes, place them in a container with a top. Once thawed, give the half and half a good shake. It won't be as smooth as it was originally, but it's ready to go into your recipe.
How Long Does Defrosted Half and Half Last?
Use defrosted half and half within 2-3 days. And though you can re-freeze many defrosted foods, defrosted half and half isn't one of them.
---
Recent Recipes