All The KFC Vegan Menu Options
KFC or Kentucky Fried Chicken is the last place most people will expect to find anything vegan. But sometimes you don't have any other option, whether it's because KFC is your only choice off the freeway or you need food now and can't stomach the idea of waiting for a snack.
In any event, you'll be pleased to know that there are a couple of vegan-friendly items to choose from on KFC's menu. That being said, don't be surprised when we reveal that KFC doesn't have any main vegan options or meals to try, even compared to other chicken chains like Popeye's.
Let's take a closer look and break down everything you can eat at KFC as a vegan without breaking your diet.
KFC Vegan Sides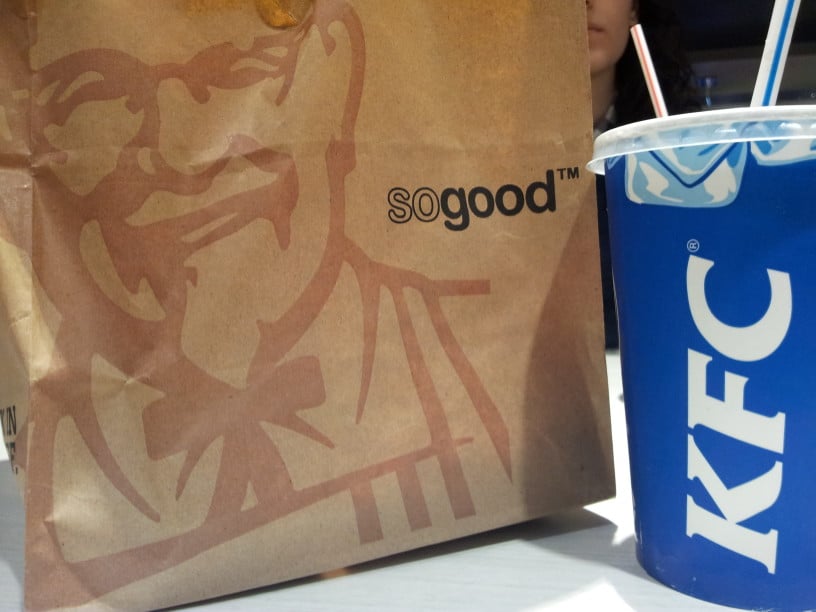 Naturally, there aren't any main platters or dishes you can choose from KFC that are vegan-friendly. But this fast-food chain does have several sides and other half-meals that, while not exactly the pinnacle of freshness or health, are suitable for vegan diets.
These include the majority of KFC's so-called "Homestyle" sides, such as:
Green beans
Corn on the cob
BBQ baked beans
Sweet kernel corn
KFC's Secret Recipe Fries, making this fast-food chain one of the few to have vegan-friendly fries available
As you can see, plenty of these sides can serve well as a snack or a quick bite while on the road. Just don't expect any of them to totally fill you up or leave you satisfied. Naturally, most of KFC's food is high in sugar and salt, so this chain isn't the healthiest option for vegan diners.
KFC Vegan Desserts
Vegans with sweet teeth can also try out a single dessert from KFC if they want something sugary without driving on to find another spot. KFC's Apple Turnover, which has tons of palm oil and high fructose corn syrup, doesn't use any animal products or dairy, so it's safe for even the strictest vegan diets.
It's also one of the few menu items that aren't at risk of cross-contamination from being prepared using shared tools or surfaces.
KFC Vegan Salads and Dressings
In addition to sides and desserts, KFC does offer a single salad for vegans, although you'll have to modify it slightly to make it really vegan-friendly. The House Side Salad is almost perfect for vegans, though you need to order it with no croutons and with the Marzetti Light Italian Dressing specifically. All other dressings or sauce options are not vegan-friendly.
This salad is surprisingly tasty given KFC's general reputation as a chicken-first, unhealthy restaurant.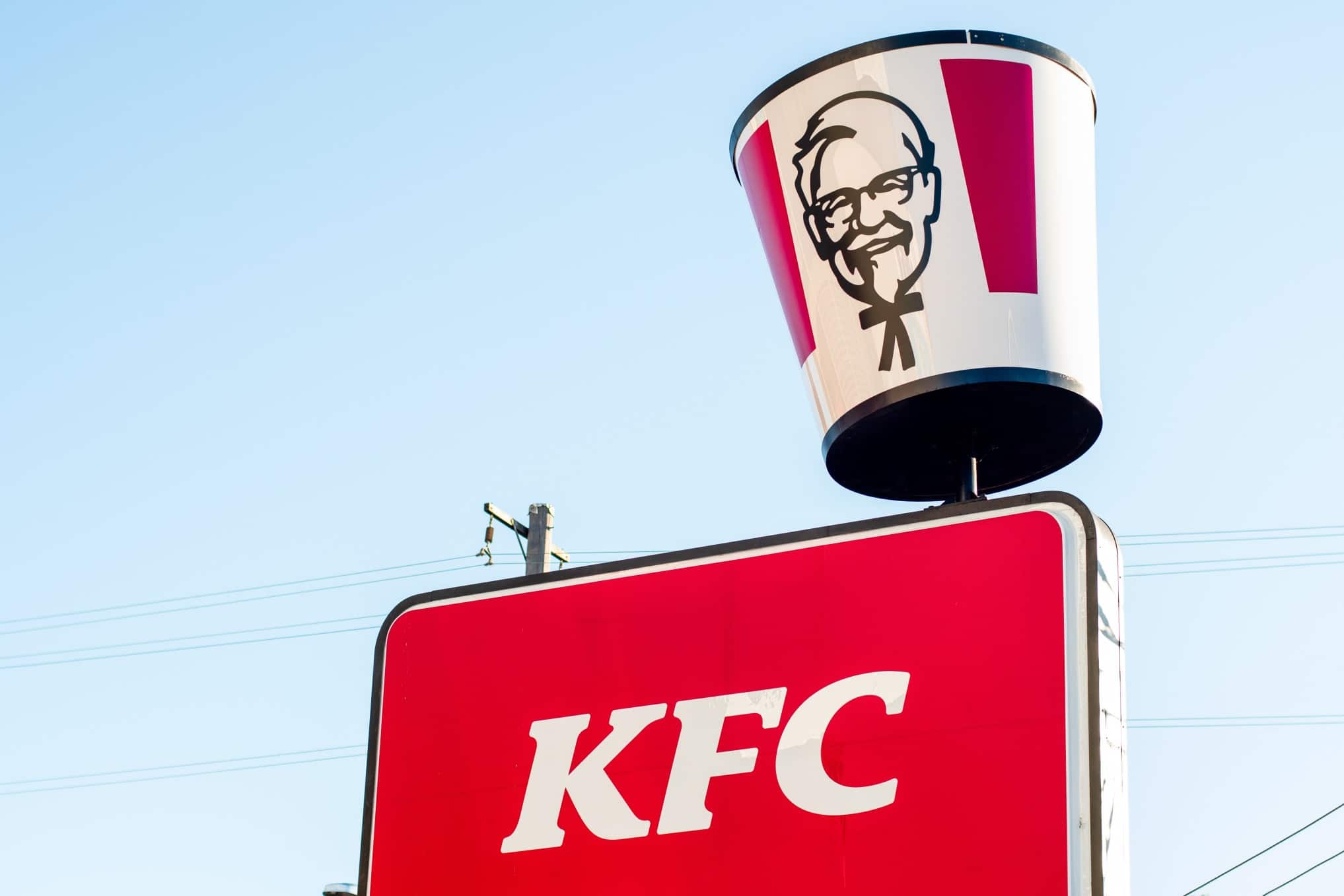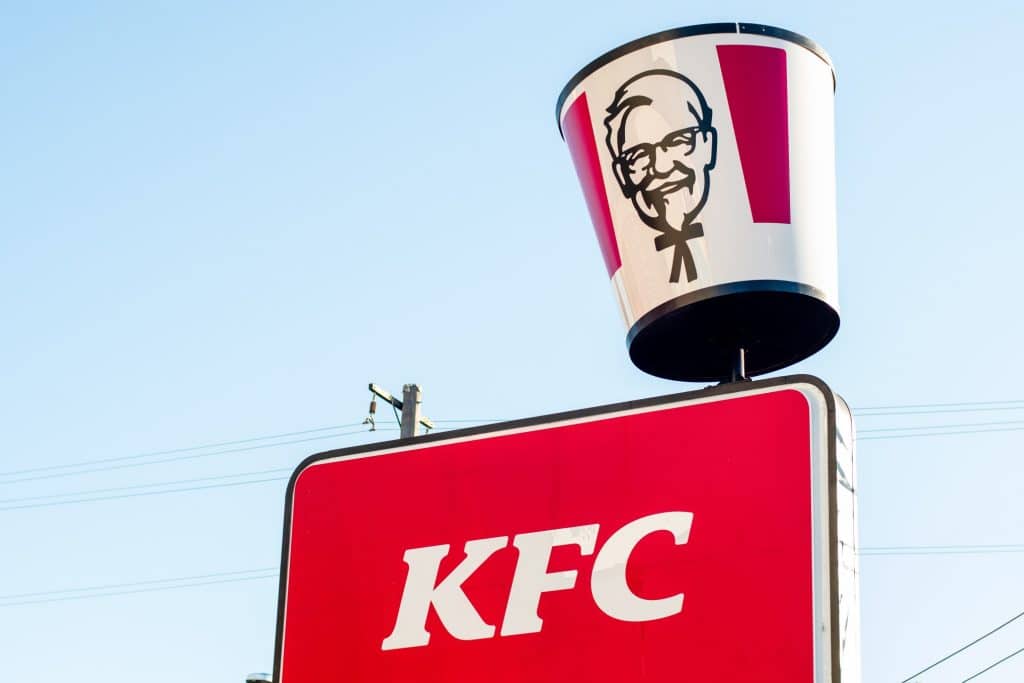 KFC Vegan Sauces and Dips
Then there are KFC's dipping sauces and other condiments. Most of these are vegan-friendly by nature, and they include:
Ketchup
Grape jelly, lemon juice, and strawberry jam packets
Both the Summertime BBQ and Sweet N Tangy dipping sauce cups
You can also try the Musselman's Applesauce, which is normally found on KFC's kid's menu.
The Best KFC Vegan Options
There aren't a lot of great options at KFC for vegans. If you're set on trying the restaurant anyway, we recommend checking out the salad, which is decent if not incredible. You can also get yourself a relatively tasty snack without breaking your vegan diet by trying out some of the sides described above.
If cross-contamination doesn't bother you, KFC does offer Beyond Fried Chicken at most of its restaurants, but not all. Ask your server if they have this option if it sounds appealing.
KFC Vegan Food FAQs
Are KFC's French Fries vegan?
Yes. These "secret recipe" fries are vegan since they don't naturally contain any animal or dairy products. That being said, there are almost certainly exposed to cross-contaminated tools and/or cooking surfaces. So expect the fries to be prepared in boilers or fryers that come into contact with animal products all the time.

You should also note that the fries have tons of synthetic ingredients included, including degermed yellow cornmeal, dextrose, xanthan gum, and more. Suffice it to say that these fries are not the healthiest choice at KFC.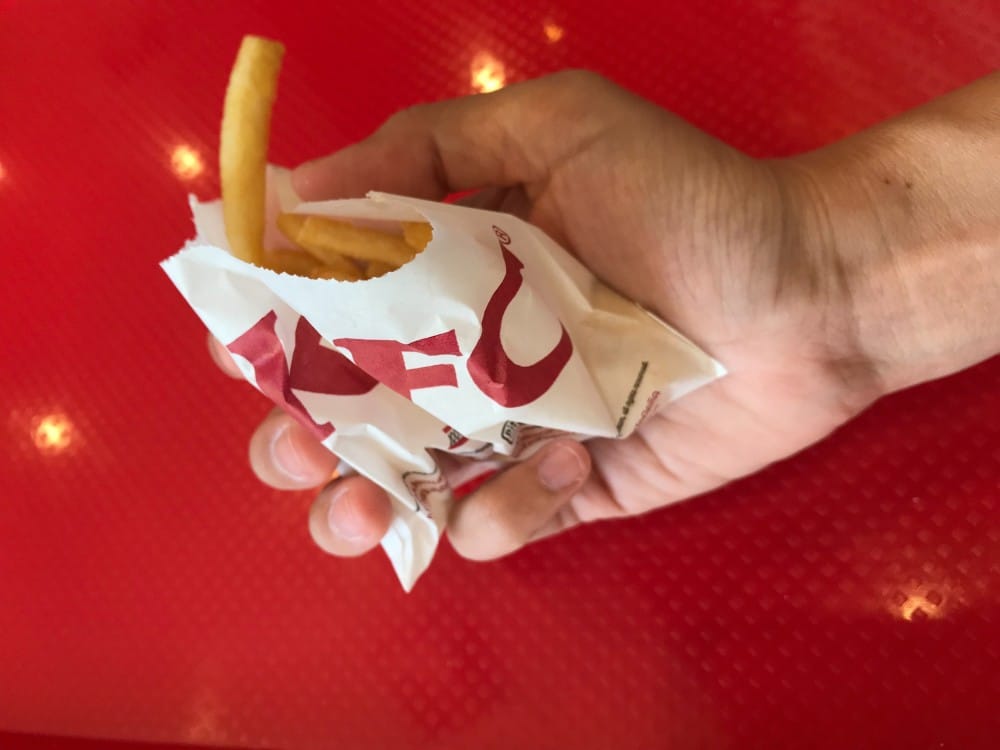 Does KFC offer Beyond Chicken?
Yes! However, it's technically not vegan because it shares a fryer with non-vegan chicken and other ingredients. Demand may eventually rise high enough that KFC decides to separate its Beyond Chicken fryers from regular fryers. That being said, if this doesn't bother you, you could order Beyond Fried Chicken from KFC and still technically be adhering to the vegan diet.

We didn't include Beyond Chicken in the above list because it's always prepared using cross-contaminated tools or fryers.
Are KFC's mashed potatoes vegan?
No. Unfortunately, the mashed potatoes always contain milk and are prepared ahead of time. So you won't be able to order them made without dairy or any of the other complex ingredients added by default at your local restaurant.
Can you get potato wedges at KFC?
Not anymore, unfortunately. In the spring of 2020, KFC stopped offering potato wedges and switched to the above-mentioned French fries. However, KFC may eventually reverse this decision because many longtime fans of the restaurant chain have announced their displeasure with the new offering.
Summary – Does KFC Have Good Vegan Options?
As you can see, KFC is far from overly vegan-friendly. In fact, it's probably a better idea to look for another restaurant or fast-food chain with vegan-specific options if you have the time and patience.
But if KFC is your only choice, now you at least know what you can order without breaking your diet or having to deal with chicken-flavored snacks on your road trip. Who knows? Maybe in the future, there will be more demand for synthetic chicken alternatives like Beyond Chicken.
If and when this occurs, KFC may decide to switch up its chicken menu and offer a greater number of vegan options for a wider range of diners. For now, KFC's vegan options are few and far between.