All The Popeyes Vegan Menu Options
In 2020, each American ate approximately 97.6 pounds of chicken! People's love for poultry has made fast-food restaurants that serve chicken immensely popular, especially when they fry them up in tasty batter.
For example, Popeyes Louisiana Kitchen has been around since 1972 and is world-famous for its fried chicken. It's very likely that you've heard of this chain and all your friends are raving about its food.
But what if you're vegan and you still want to enjoy what Popeyes has to offer, just not its meat products?
If you're looking for vegan options at Popeyes, then you're in luck. In this article, we'll show you what delicious options are available to you!
| Menu Item | Type | Notes |
| --- | --- | --- |
| Applesauce | Side | |
| Baguette | Side | |
| BoldBQ Sauce | Sauce | |
| Cocktail Sauce | Sauce | |
| Corn on the Cob | Side | Order without butter |
| Grits | Side | Breakfast only |
| Po'Boy | Sandwich | Order without chicken, seafood and sauce. Add a vegan sauce from above |
Note: Cross-contamination can occur. Menu items as of 1/13/2023. Some item are only available at certain locations. Please ask your server to confirm these options as they may have changed.
Baguette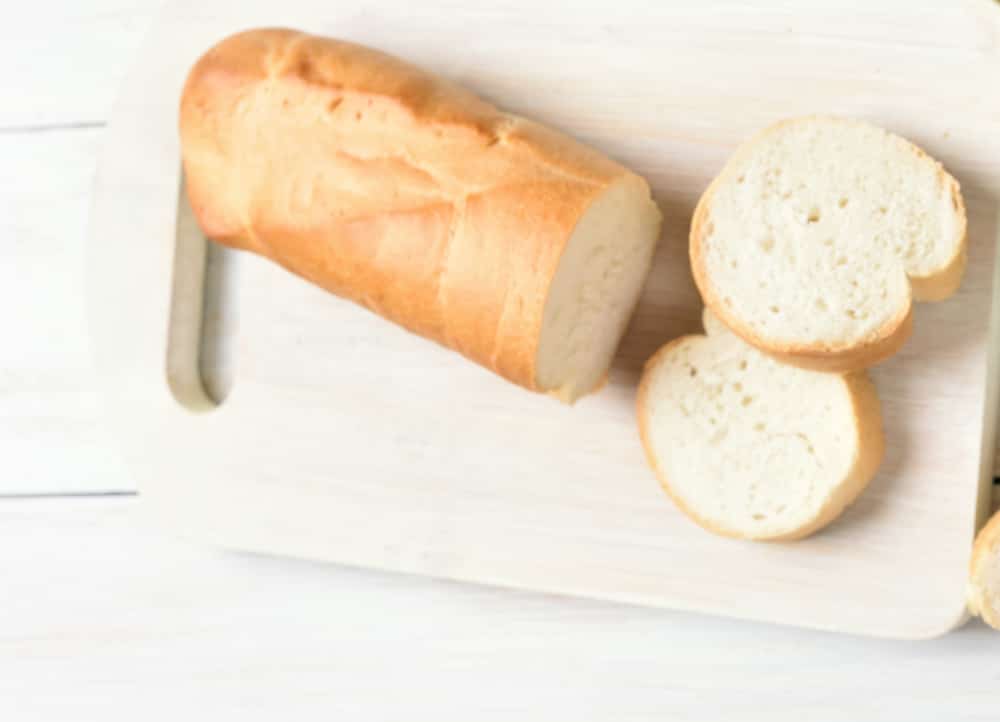 Baguettes are typically eaten as an appetizer, but who says you can't have bread as a meal? This crispy French bread can actually be quite filling!
Popeyes' baguettes are made of wheat, so if you're gluten sensitive, you might want to sit out on this one.
Do note that while the baguette's safe, the biscuit isn't! They have milk in them, so if you're on a plant-based diet, avoid ordering the biscuit.
Corn on the Cob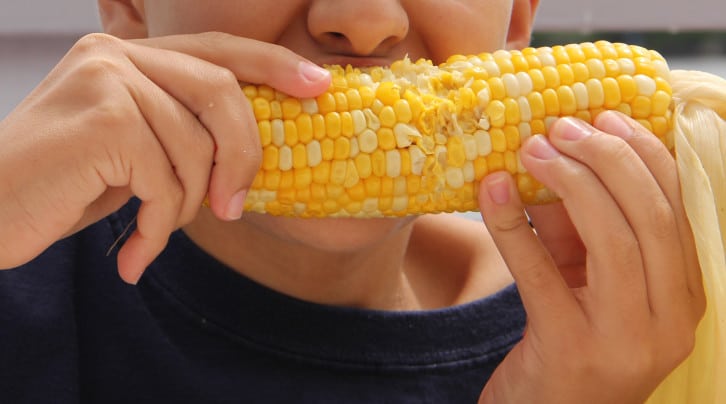 Corn's so delicious, and doubly so when you can nibble it off the cob.
However, when ordering this, make sure to ask for it without butter, as that's the default way it's prepared. You'll also want to double-check that they haven't prepared it with milk, as some locations do this. Otherwise, you're free to enjoy this filling and fiber-filled veggie!
Mashed Potatoes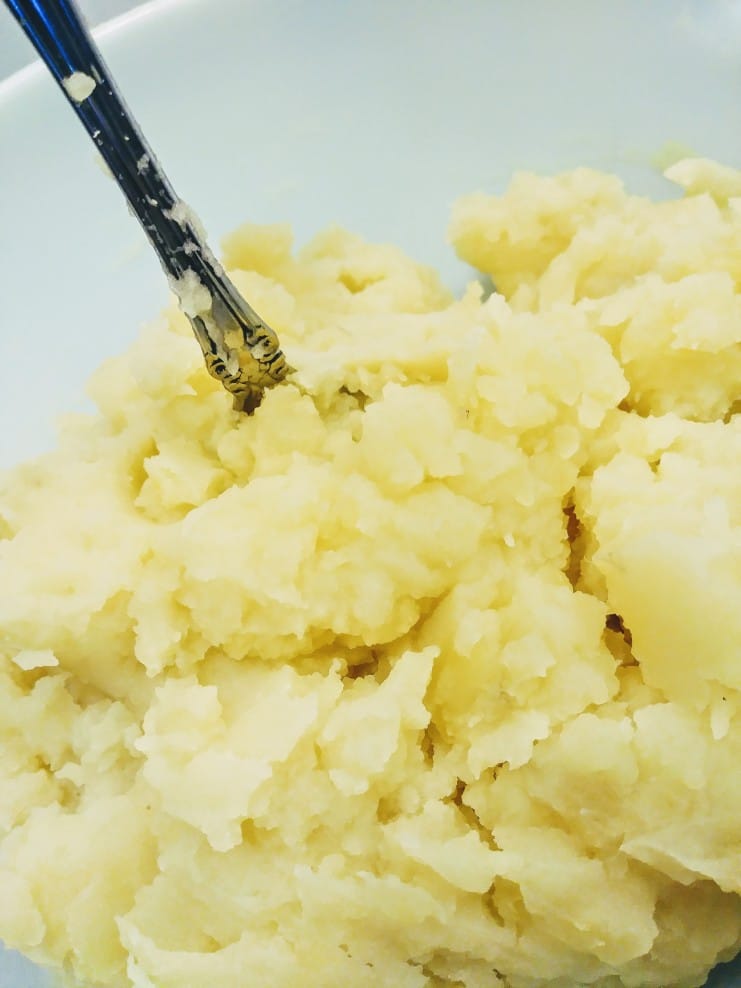 Mashed potatoes are always a goodie, especially if you're looking for something warm to fill your stomach. However, as you might've already guessed, you'll have to make some checks and alterations to this dish if you want to ensure it's vegan.
For one, Popeyes' mashed potatoes usually come smothered in Cajun gravy, which is made of turkey, smoked pork, and ground beef. So ask for just mashed potatoes, nothing else.
Secondly, some outlets make their mashed potatoes with milk. This means you need to ask about the ingredients before you place your order.
Grits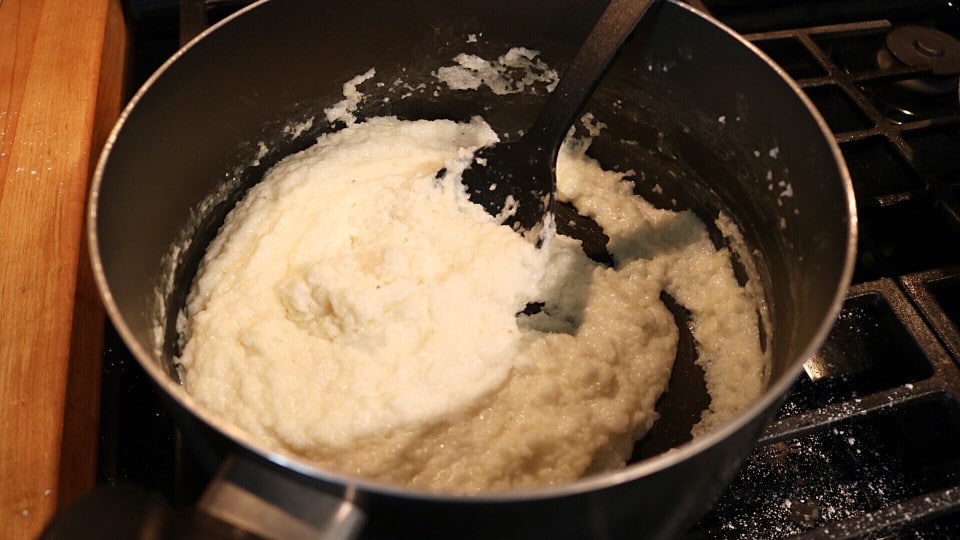 This is another warm vegan option that's similar to mashed potatoes, so if your outlet uses milk in theirs, consider grits as an alternative. Grits are basically porridge, so it should be safe.
However, again, you'll want to be diligent and ask about the ingredients before you commit to eating Popeyes' grits.
Typically, grits should be prepared with water, which means it's 100% vegan. But some places will prep their grits with milk, butter, or even animal fat to make them more delicious and appealing. So go over the ingredient list before you dig in!
Applesauce
We know this isn't the most appealing food out there, but it's on the Popeyes menu. Applesauce is usually made of well, apples, as well as lemon juice, water, and cinnamon. As you can see from the list, everything's vegan-safe.
Applesauce isn't too filling, but it might be a good option to tide you over as a snack. And it's always a great option if you have kids since it's a tasty food for them.
Jalapenos
You're obviously not going to get full from a cup of jalapenos. But it's one of the few vegan options at Popeyes.
So if you want a little snack and you like spicy foods, just order some jalapenos on the side to munch on while hanging out with your meat-loving friends.
Po'boy
Popeyes' Po'boy is a fan favorite. This is a sandwich that is filled with chicken tenders.
But what's excellent is that some locations allow you to customize your Po'boy! You can ask them to leave out the chicken tenders, which leaves you with lots of veggies and sauces. You can even request that they sub more veggies to make the Po-boy more filling.
Now, not all of their sauces and condiments are vegan. Here are your vegan-friendly options:
Barbeque
BoldBQ
Cocktail
Sweet heat
Drinks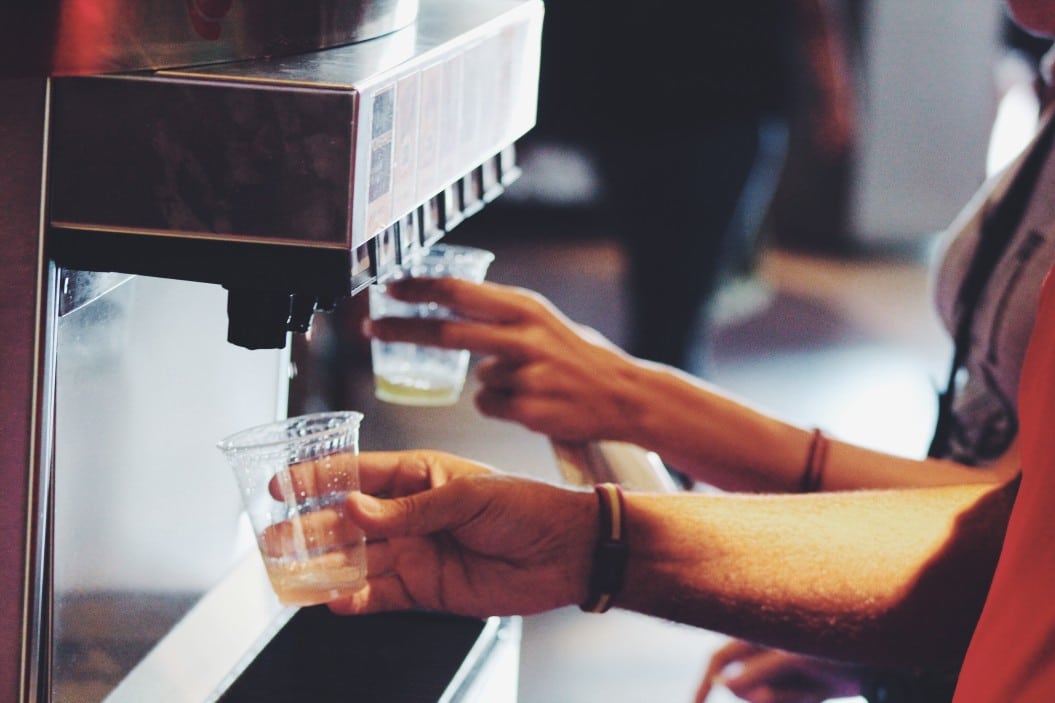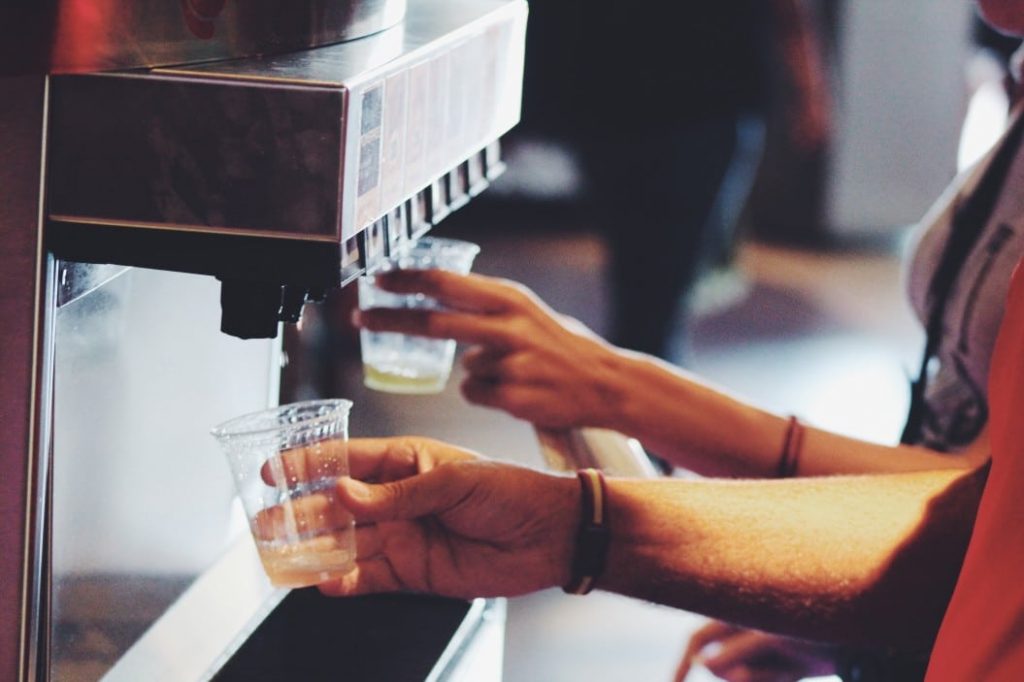 While you're munching away on your vegan meal at Popeyes, you'll surely want to quench your thirst. The good news is, most of their drinks menu is safe to order! This includes:
Coke
Diet Coke
Pepsi
Dr. Pepper
Sprite
Fanta
Hawaiian Punch
Tea (both sweetened and unsweetened)
Orange juice
Coffee (just ask for no milk)
What to Stay Away From
There are some options on the Popeyes menu that look appealing for vegans. But they secretly hide animal products in them! You'll want to avoid ordering:
Green beans
Red beans and rice
Onion rings
Fries
Coleslaw
Mardi Gras mustard
Cinnamon apple pie
Some other possible offenders are the Cajun rice and hash brown dishes.
Future Vegan Fast Food Options at Popeyes
If the above just isn't enough for you, then you'll be pleased to learn that there might be more vegan options at Popeyes on the horizon.
Recently, there has been more and more pressure from customers for Popeyes to add vegan sandwich options. For example, there's been this petition that implores Popeyes to not only be more ethical in their food, but also the treatment of their employees.
Considering how big Popeyes is, we wouldn't be surprised if they take action soon to appeal to the masses. So keep an eye out on their menu, because it's bound to change!
Explore Your Vegan Options at Popeyes
We know what you were previously thinking: does Popeyes have vegan options even? While the chain is known for its tasty fried chicken, Popeyes does have several vegan options available for those who don't eat animal products. So the next time your friends want to meet up there to eat, you'll know what the vegan options at Popeyes are!
Wondering about what vegan options are on McDonald's menu? Then check out this article now!
---
Recent Recipes