Udon vs. Soba: What Is The Difference?
Japanese dishes are popular all over the world, be it sushi, ramen, or noodles. You visit any Japanese restaurant and you will see Udon and Soba noodles on their menu. These are some of the most famous noodles of Japan and if you ever visit Japan or Japanese restaurants, you must try this delicacy.
What is the difference between Udon and Soba Noodles? People who are not used to Japanese dishes do not really know the difference between the two and they often use them interchangeably. The major difference is mainly based on the flour used. Udon noodles are made from wheat flour and Soba noodles are made from buckwheat flour.
Let's dive into the topic to know more about the two famous noodle dishes of Japan.
What Is Udon?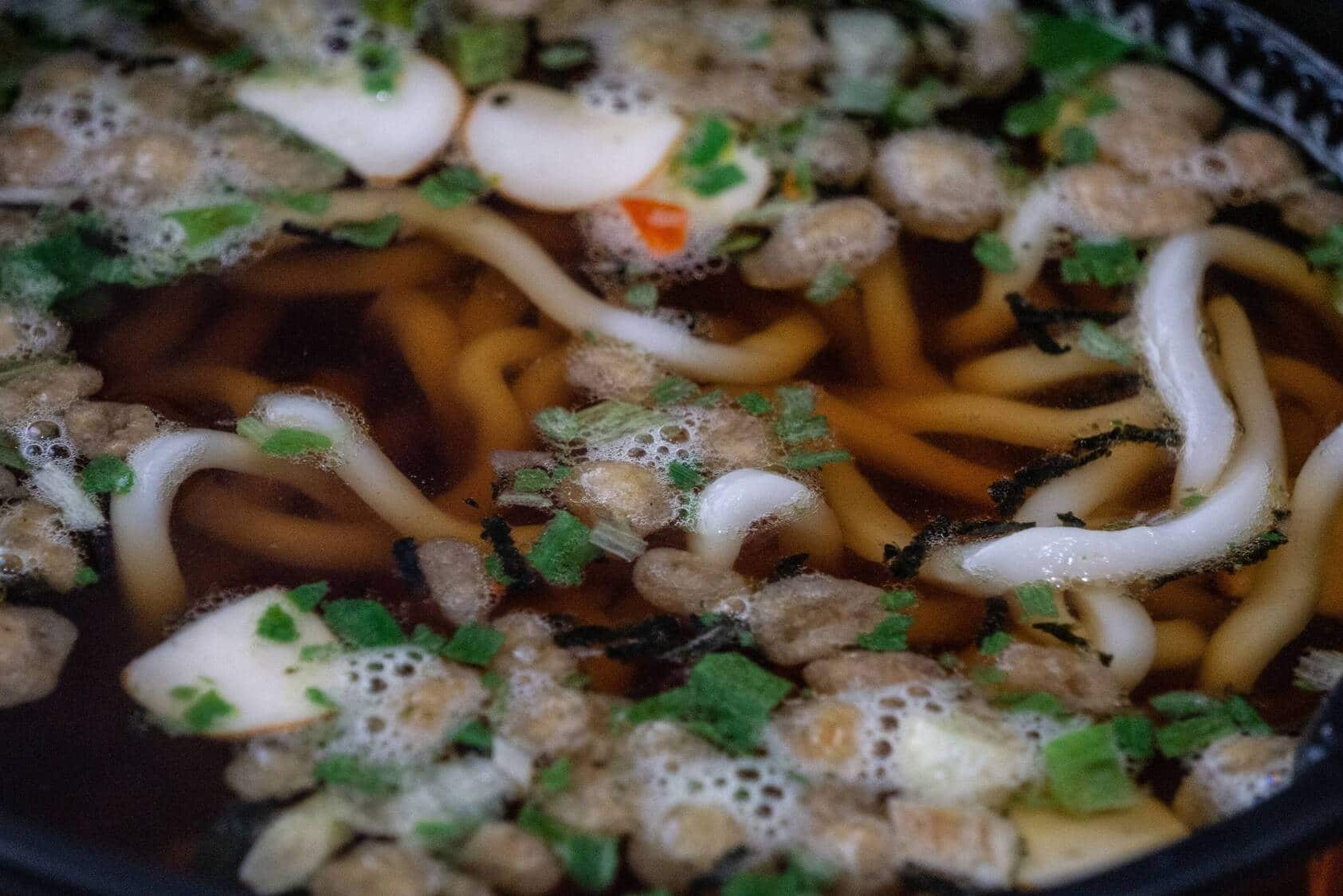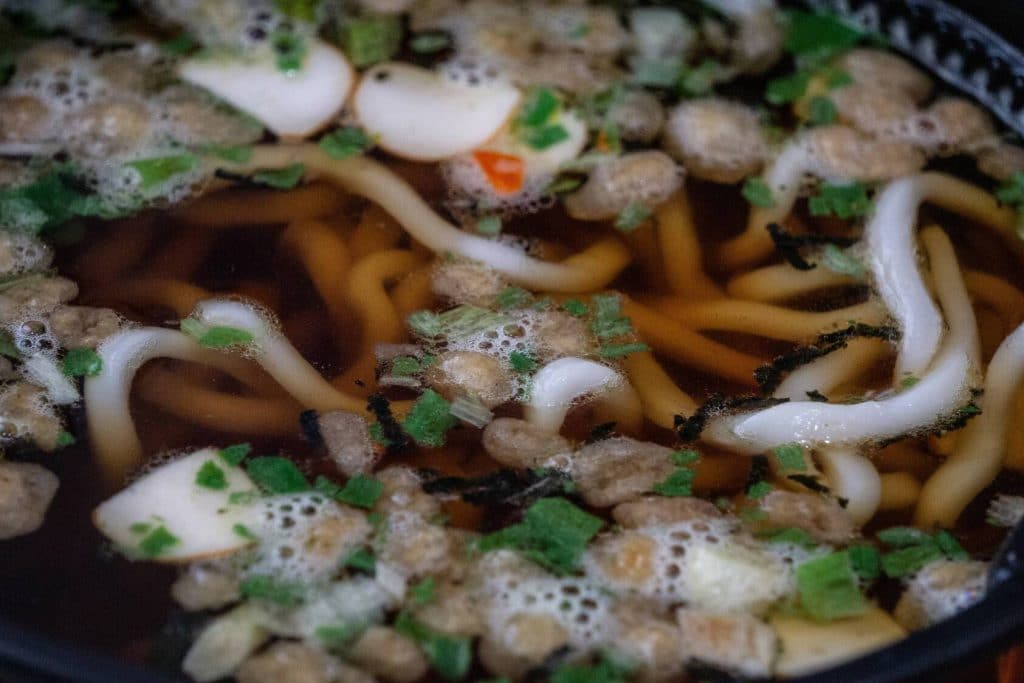 Udon is a variety of noodles that is famous in Japan. It has become a staple in the region as people enjoy it all year round. People from all over the world visit a special Udon noodle restaurant to get the taste of its authentic flavor.
Udon noodles are made from wheat flour, so people with gluten allergies, be wary of these noodles! These glossy and white noodles are pretty thick in size and are chewy as well. But the thickness does not act as a hindrance rather it enhances the texture of the dish.
What is Soba?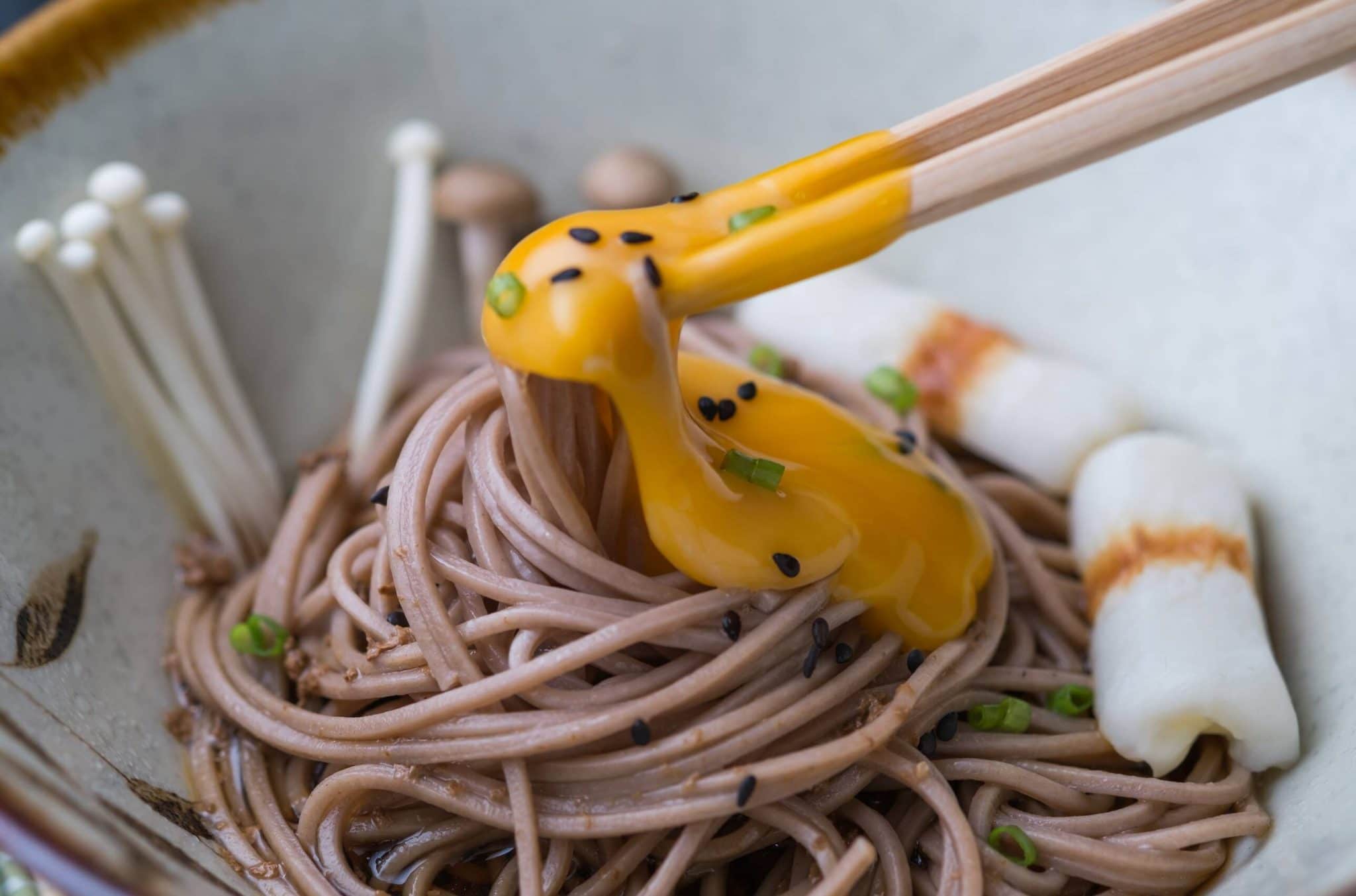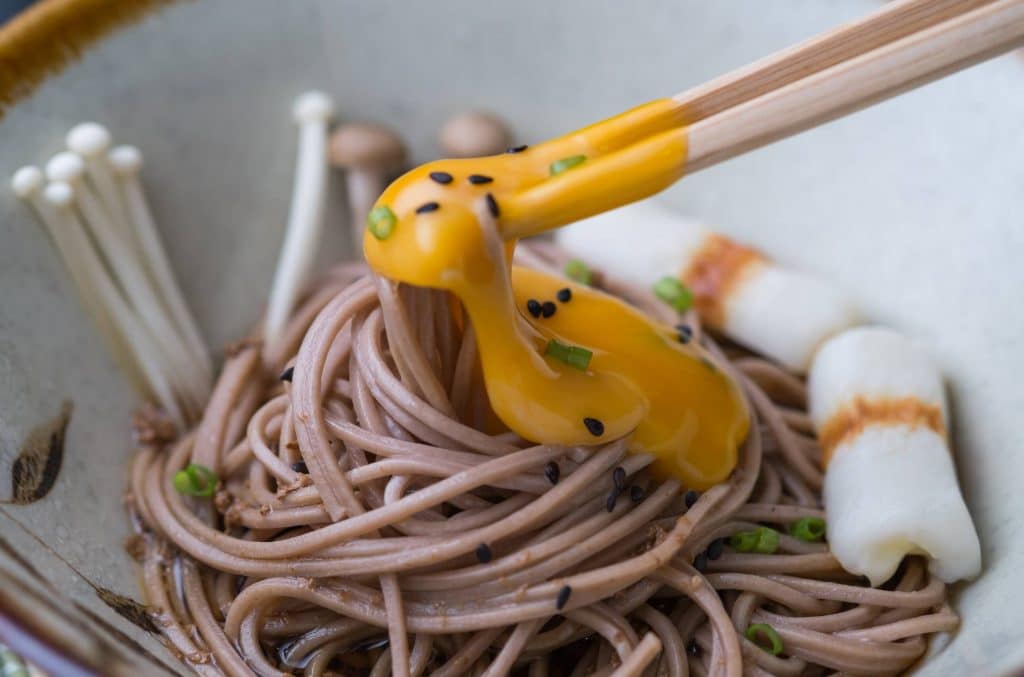 Soba noodles are a specialty of the Japanese. These noodles are world-famous and you can eat them at any authentic Japanese restaurant.
Soba noodles are primarily made from buckwheat flour. So they make for a healthy dish as well. These noodles have gained popularity due to their health benefits. Buckwheat flour is gluten-free and helps in fat loss as well.
Soba noodles have a rich and nutty flavor due to buckwheat flour. But you should remember that noodles require some type of gluten in them to hold their shape so a little quantity of wheat flour is also added to them. It is imperative to know this in case you have allergies.
Udon vs Soba: Comparison Chart
The table below summarizes the major differences between udon and soba.
| | | |
| --- | --- | --- |
| Category | Udon | Soba |
| Ingredients | Wheat flour, water, and salt | Buckwheat flour, wheat flour, and water |
| Texture | Chewy and springy | Dense and firm |
| Healthy Factor | Easy on the stomach | Nutritious |
| Sizing and Thickness | Thick, round, and glossy | Flat, thin, and brown-colored |
| Taste | Light and sublime | Nutty and earthy |
| Preparation | Fried or in broth | Fried or in broth |
Differences Between Udon And Soba
Let's take a look at the differences between udon and soba in detail.
Ingredients
The most important difference between both the noodles is their primary ingredient. You can make Udon noodles from wheat flour and Soba noodles from buckwheat flour. Soba noodles are naturally gluten-free but it is mixed with wheat flour to bind the mixture together.
Texture
The next important factor is its texture. Buckwheat is a heavy flour so the noodles made from it are dense and firm. Udon noodles on the other hand are light, chewy, and springy in texture.
Health Factor
Buckwheat flour is one of the healthiest flour in the market. Although it is a bit dense and firm, it fills the stomach easily. It has a lot of health benefits as well. Soba noodles are low in calories and nutritious. People love these noodles due to the nutrition and energy it provides to the body.
Although Buckwheat flour is very healthy, people are not really used to eating it. It can cause diarrhea and nausea if it does not suit. Be careful while eating these noodles and if you feel they are causing you discomfort then do not continue with it.
Since Udon noodles are light and springy in texture, it makes these noodles very easy on the stomach. People are comfortable with these noodles due to the presence of wheat flour in their diet however little.
Sizing and Thickness
Soba noodles are very thin and flat, almost like spaghetti. It is brown in color due to buckwheat flour. Udon noodles, on the other hand, are round, glossy, and pretty thick. Since wheat flour is white in color, udon noodles have a white glossy color as well.
Taste
Soba noodles have a nutty and earthy flavor which makes them a great combination with stir-fried veggies and salads. You can fry your noodles, have them with a broth, you can make it spicy or sublime. It's totally up to you.
Udon noodles have a light flavor and it picks up the flavor of its accompaniments. You can also have it in summers and winters. It has a very umami flavor which compliments the dippings, sauces, and broths.
Preparation
You can eat Soba noodles all year round. In summers, you can eat it with cold soup and in winters with hot soup. It is usually eaten with a soup called soba-tsuyu which is made from soy sauce, sweet rice wine, and dashi stock.
You can mix Udon noodles with tempura fried shrimp, veggies, mushrooms, soy sauce, and mirin to make a flavorful broth.
Can You Opt For Udon Instead of Soba?
No, Udon and Soba noodles are completely different.
A lot of people are unaware of the different varieties of noodles and they consider both the noodles as the same. Hence a lot of times these are interchangeably used as well. But the major difference lies in the ingredients used in the preparation.
Wheat flour is the primary ingredient for Udon noodles and buckwheat flour is for Soba noodles. Moreover, their health benefits, thickness, and flavor also vary which is an important component of difference.
Related Questions
Are Soba Noodles Better Than Udon Noodles?
Yes, Soba noodles are healthy as they contain buckwheat flour. This flour is low in calories and carbohydrates and is extremely nutritious.
Are Soba Noodles Healthier Than Ramen?
Soba noodles are healthier than Ramen. Ramen contains a lot of oils, fat, and salt. So it is pretty unhealthy as compared to Soba noodles that use buckwheat flour in terms of nutrition.
Final Thoughts
Japanese dishes are unique in their flavor profile. Soba and Udon noodles may seem similar to a person who does not know of the different varieties but they are completely different.
If you want to go for a healthier option then Soba noodles are perfect for you. Both noodles have amazing taste and I would recommend you to try both.
---
Recent Recipes