Popovers are one of the ultimate comfort foods for breakfasts and brunches. But made unsweetened or savory, they are the perfect complement to hearty holiday meals. After all, they are the American interpretation of the Yorkshire pudding served with Sunday roast, but without the beef fat. But how do you reheat leftover popovers without them getting soggy?
Popovers reheat best in an oven. Alternative methods include the toaster oven, convection oven, and air fryer. Reheating them in the microwave is not recommended as it makes them soggy. However, proper storage is essential, or they will also become soggy and challenging to reheat.
Popovers are typically enjoyed fresh out of the oven. They can be delicious at breakfast with jam or enjoyed as part of a festive meal or with a comforting bowl of soup. But finishing a batch of popovers in one sitting isn't always practical, and, besides, sometimes we overestimate how much our stomachs can handle. But there is no need to toss them out.
Can Popovers Be Reheated?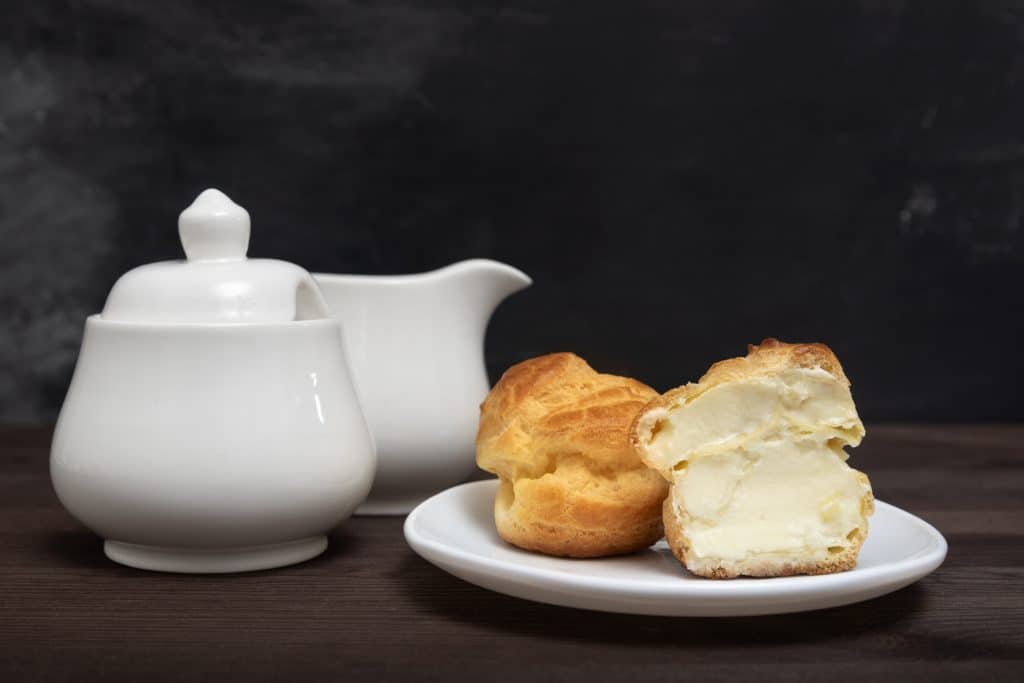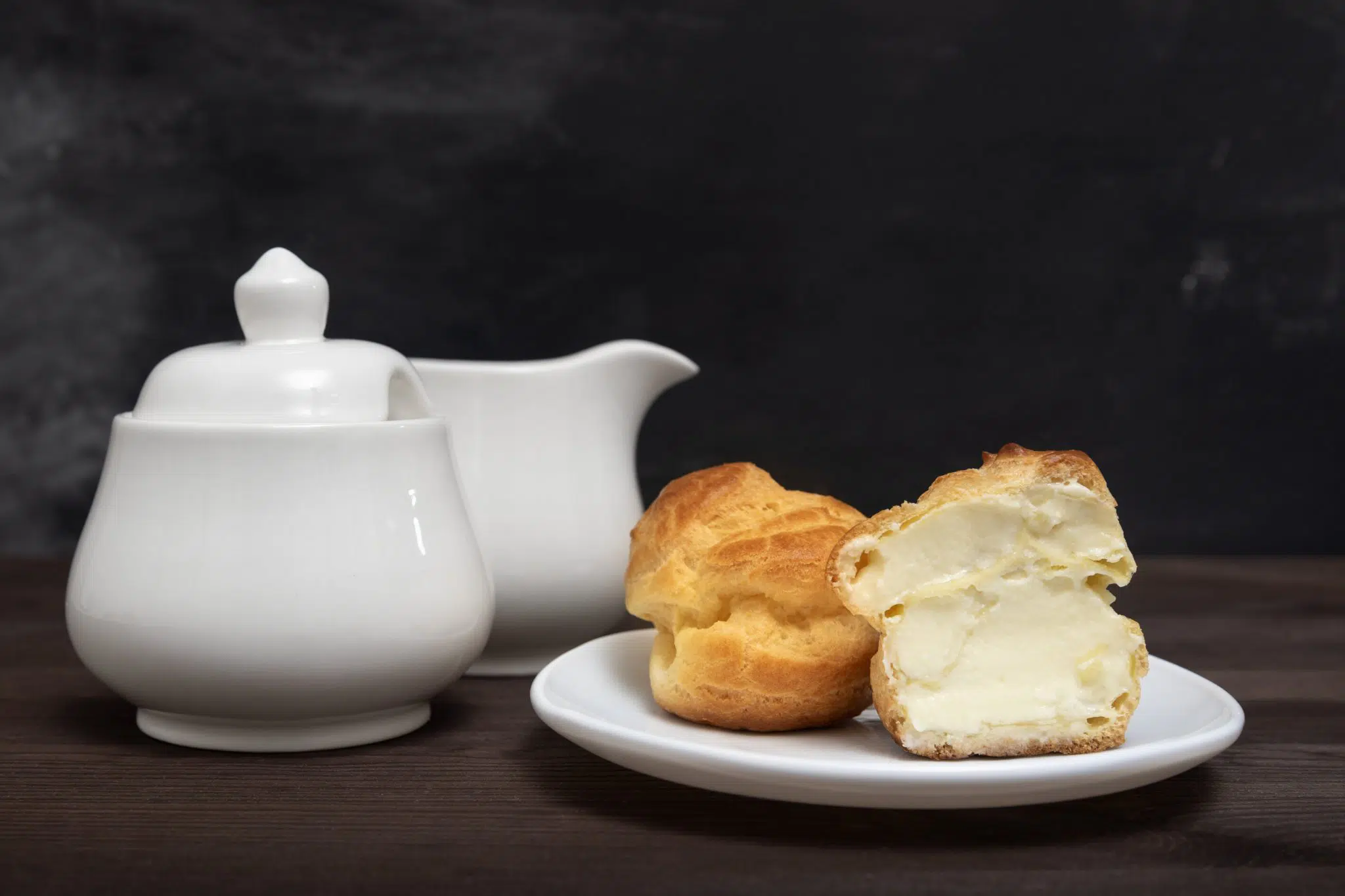 Not only can popovers be reheated they are also useful for making new dishes such as bread pudding and the base of strata or a breakfast casserole. Reheating popovers is easy and straightforward. The crucial steps are forgoing the microwave and storing them properly.
You can reheat frozen popovers. Often, people reheat them directly from the freezer. Others prefer them to thaw for 5-10 minutes before reheating them. However, it is not suggested that you thoroughly defrost popovers before use. Doing so can lead to a squishy, soggy mess.
How Do You Reheat Popovers In An Oven?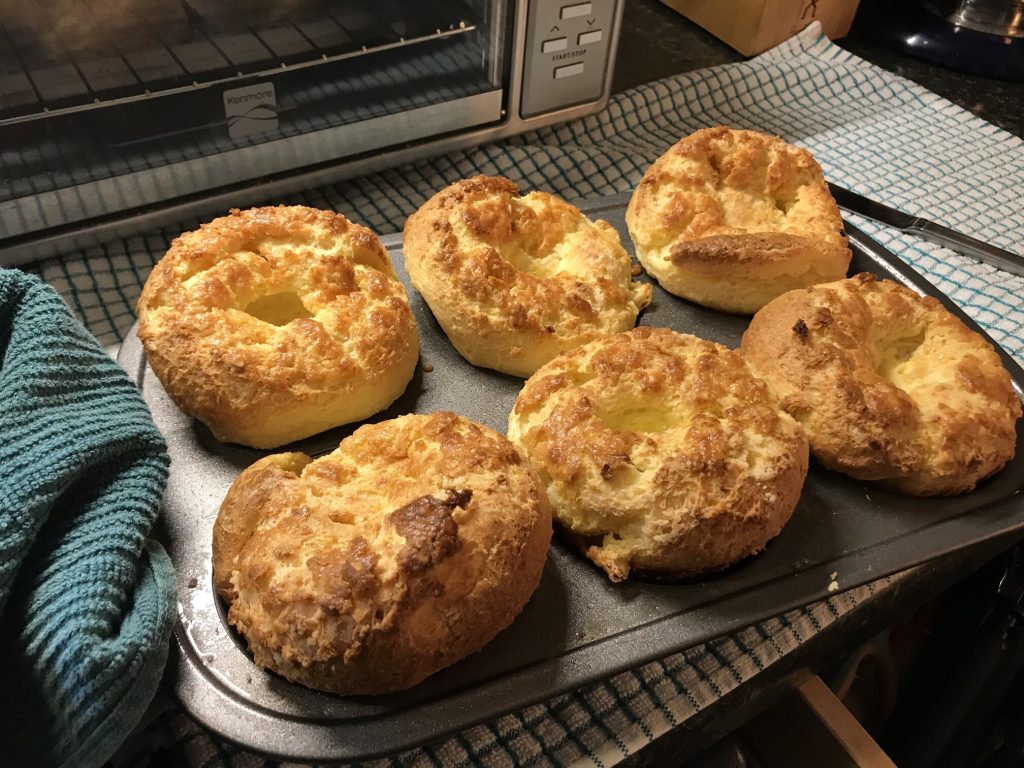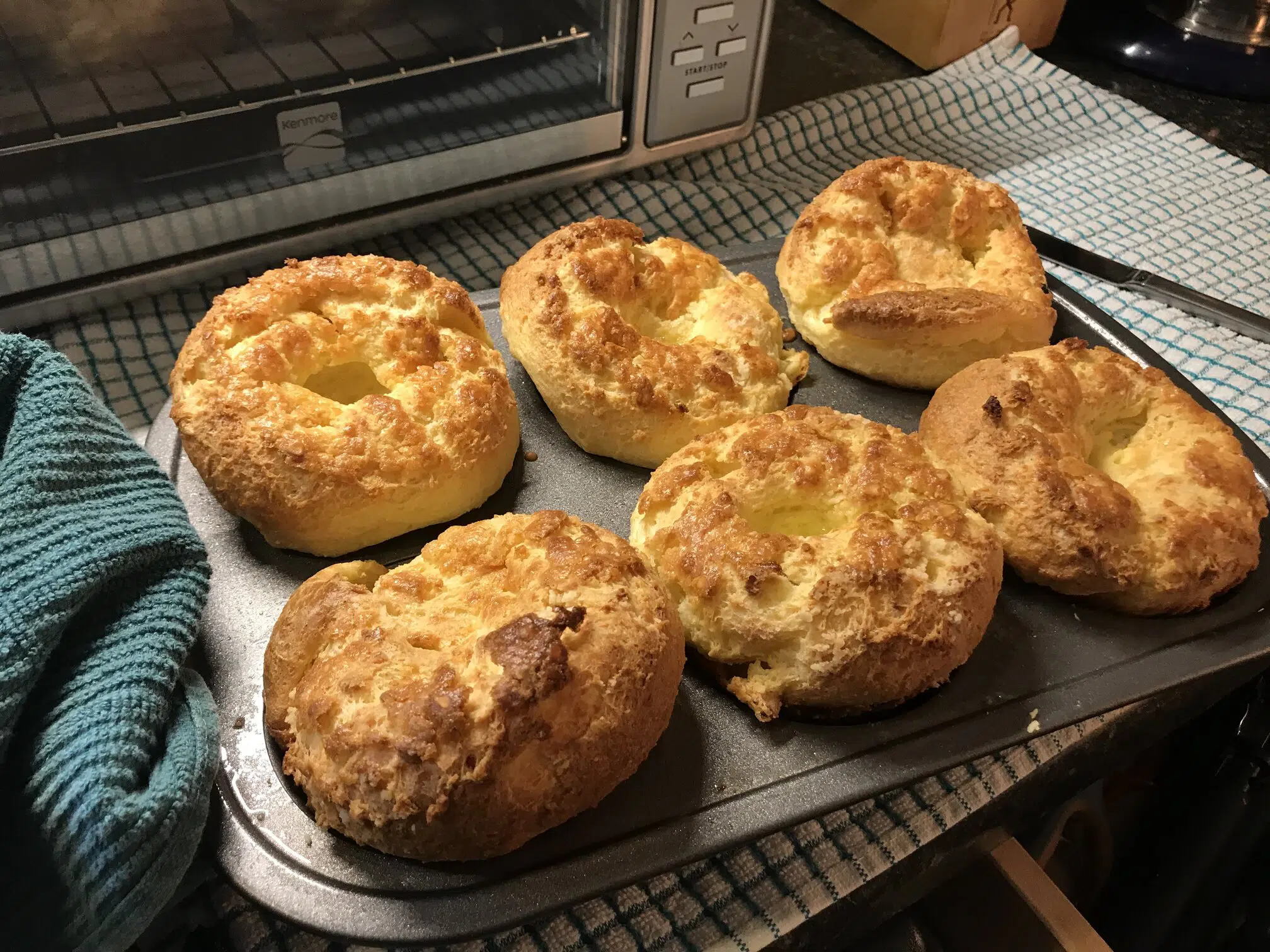 Reheating popovers in an oven is a simple process and the most popular method. You will not need a popover or muffin pan either; a baking sheet is perfect. Some people find cutting them in half produces a firmer result. While doing this, consider placing cheese onto, such as feta or sharp cheddar, to make a savory snack.
Preheat the oven to 350 – 400⁰F
Place popovers onto a baking sheet
Slide into the oven and wait 6-10 minutes
You want them crispy and warm
How Do You Reheat Popovers In A Toaster Oven?
Popovers reheat brilliantly in the toaster oven and are an excellent alternative if only reheating one or two at a time. In fact, some people make small batches of them in their toaster ovens. Popovers only take five to six minutes in a toaster oven on the bake setting (325⁰F).
However, if you made your popovers at home in a full-sized oven and are now reheating them in a cabin or small camping trailer's toaster oven, you may find they are too big. An easy fix is just to cut them in half. Try melting some cheese on each half with a sprinkle of herbs for a savory touch.
How Do You Reheat Popovers In A Convection Oven?
Yes, you can reheat popovers in a convection oven. However, you might find you need slightly longer time than you would with a regular oven.
Preheat to 350⁰F
Place popovers on tray or baking sheet
Slide in and wait 6-12 minutes
Check that they are crispy and warm before removal
How Do You Reheat Popovers In An Air Fryer?
People are starting to make their Yorkshire puddings in air fryers, as they find it gives a crisper and lighter touch than a regular oven. Thus, we suspect popovers will soon be following this trend. Therefore, yes, you can reheat your popovers in the air fryer. It is incredibly quick.
Set the temperature to 320⁰F
Place the popovers in there, nicely spaced
Wait for 3 to 4 minutes
Why Shouldn't You Reheat Popovers In The Microwave?
Reheating popovers in the microwave is not advised, as they tend to get soggy. However, if you are determined to try it, there is a trick often done with other bread-based goods that might help.
Put 3 Tbsp water in a mug or small bowl
Microwave the water for 1 minute
Place the popover on a microwave-safe plate with two layers of paper towel
Loosely place a slightly damp paper towel on top
Microwave the popover with the hot water for 15 seconds on low
Flip popover (but keep paper towels in the same order) and run it for 10 seconds
Check on the popover before trying to microwave it further. Rather have it slightly less warm than hot-hot. This is because microwaving can create a tough and unpleasant chewy outer crust that isn't crispy at all. This can even occur when the rest of the popover is soggy. Good luck.
Can Popovers Be Recycled Into Bread Pudding?
Popovers make an excellent bread pudding. Some people purposely make extra the day before so they can turn the leftovers into dessert. Just tear up your popovers and use them as a substitute for the bread in your favorite bread pudding recipe.
Can Popovers Be Recycled Into Strata?
As with bread pudding, leftover popovers can make a great base for strata and other casseroles. Again, just rip them up and cover the bottom of the baking dish with your popover pieces.
Generally, people do this to make a hearty breakfast. Common breakfast strata ingredients to pour over the bread base:
Eggs
Cheddar Cheese
Sausage
Mushrooms
Bell Peppers
Best Way To Store Popovers?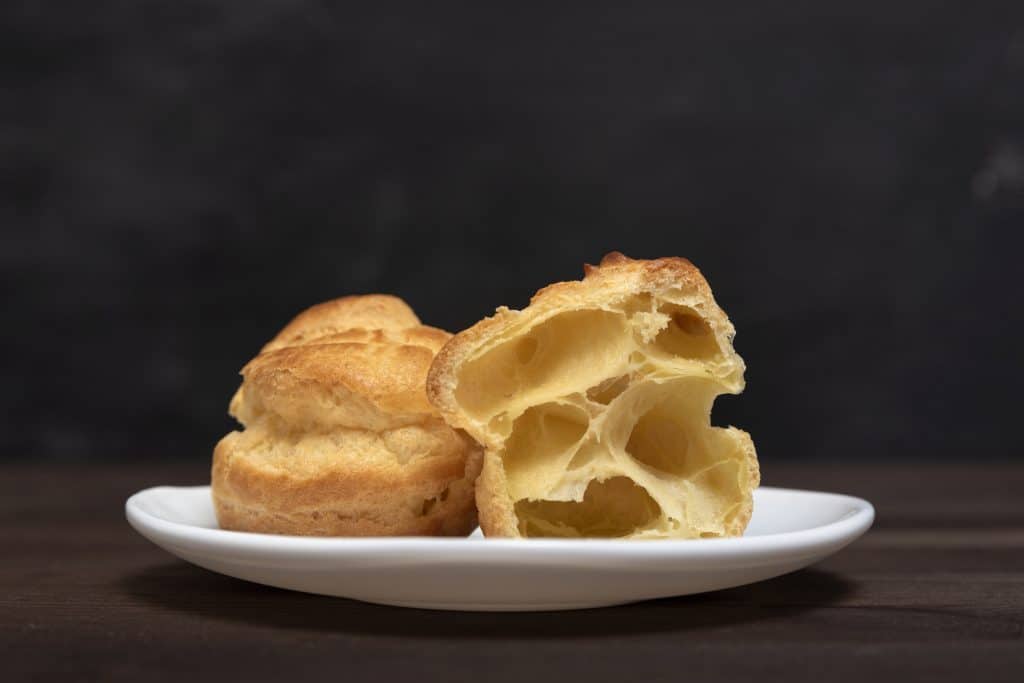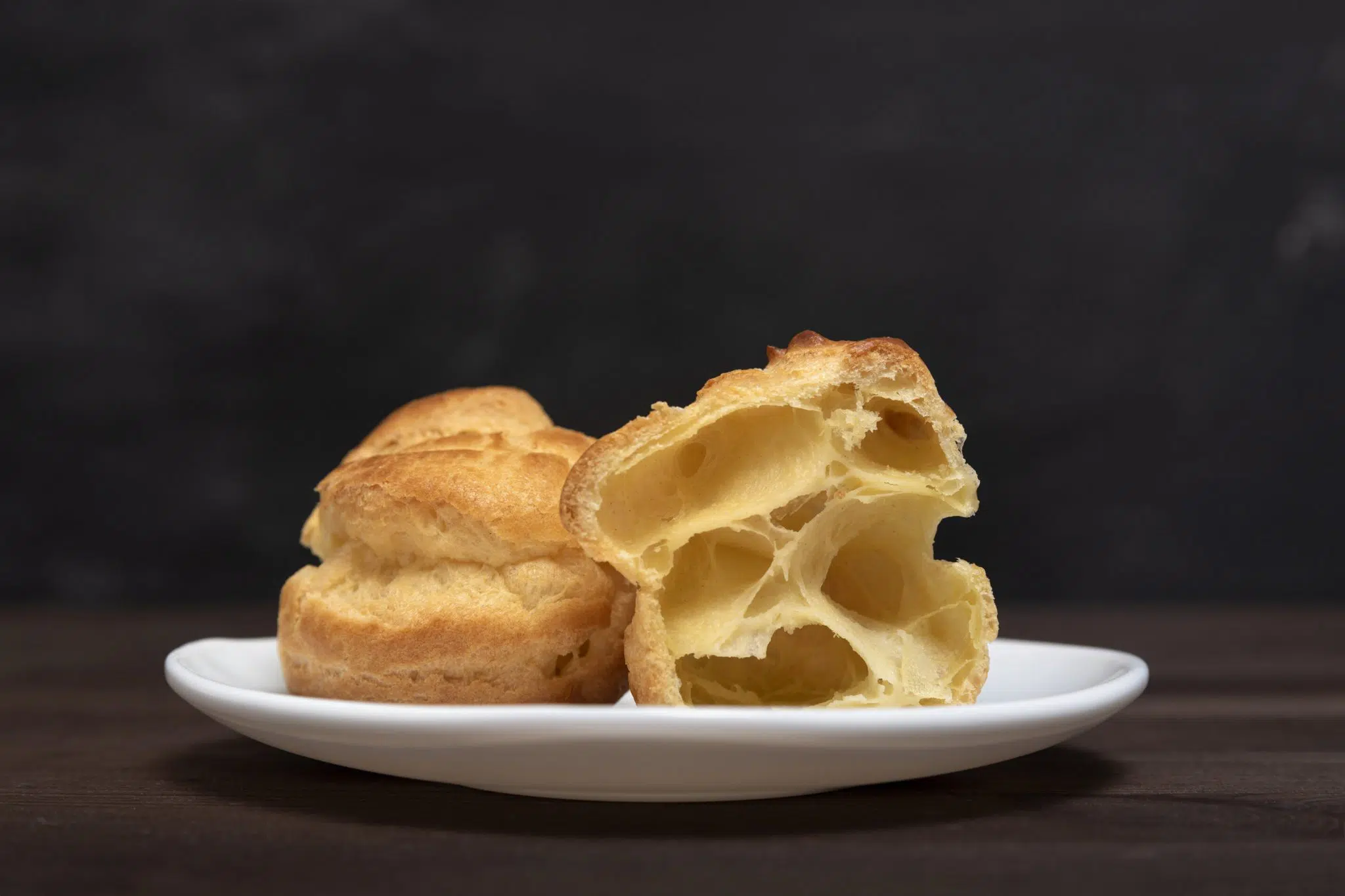 Proper storage is essential to reheat your popovers successfully. It begins when you remove them from the oven. If you are going to store them, they must be pricked with a toothpick or fork. This will help prevent the insides from becoming soggy when stored. The less soggy they are, the more likely they will reheat into their former glory.
Some people don't like pricking their popovers before serving. They feel it steals that steamy fun. Others love it because it raises the chances of popovers not collapsing. But even if you are a no-prick popover fan, you should set aside the ones being served immediately and prick the rest.
Once you've pricked your popovers for storage, allow them to cool completely before putting them into a freezer bag or an airtight container. You can keep them for up to two days when stored at room temperature. They can be kept in the freezer for up to three months.
So, Can You Reheat Popovers?
Not only can popovers be reheated, but their leftovers are also versatile. You can easily modify them into a new dish or slice them in half and toast them with cheese on top. Just remember to avoid the microwave and store them properly. Aside from that, enjoy experimenting with your leftover popovers.
---
Recent Recipes