All The Sonic Vegan Menu Options
Sonic is one of the most popular American fast-food chains, particularly since it's known for its curbside service. All you have to do is bring your car up to an open parking spot, make your order, and someone will bring your food out to you! This convenient lunch destination has a variety of tasty treats and lunch options for most folks.
However, Sonic isn't the best when it comes to vegan-friendly choices, even if it is better than a place like Hardee's. But sometimes, you have to eat at Sonic because you are with your family or because there simply isn't any other fast food restaurant in sight. To that end, let's take a look at Sonic's vegan options to see what you can order.
| Menu Item | Type | Note |
| --- | --- | --- |
| Fries | Side | – |
| Onion Rings* | Side | Battey may contain dairy, unconfirmed. |
| Sodas/Other Drinks | Drinks | Lots of vegan drink / soda options |
| Slushies | Frozen | Blackberry, Blue Coconut, Blue Raspberry, Cherry, Diet Cherry, French Vanilla, Grape, Mango, Peach, Raspberry |
| Tater Tots | Side | – |
| Build Your Own Sandwich | Sandwich | Check ingredients of bread, toppings and condiments |
| Soft Pretzel Twist | Snack | Order without butter and cheese sauce |
Note: Cross-contamination can occur. Menu items as of 1/11/2023 as menu items may have changed.
Sonic Vegan Sides
Let's start with Sonic's vegan-friendly sides. Unfortunately, Sonic doesn't have any vegan-focused main food options, like burgers or wraps. However, you may be able to make your own tasty lunch from some of the choices we will discuss (more on that below).
The vegan sides available at Sonic include:
Tater tots and French fries. However, keep in mind that both of these options are exposed to cross-contaminated tools or frying equipment. So if touching non-vegan foods disqualifies a side as vegan in your eyes, neither of these will work
Sweet potato tater tots
Soft pretzel twist – just be sure to order this without the cheese dip that comes with it. You can swap it out for some of the other vegan-friendly dressings mentioned below. This is one of the best choices if you have to stop by Sonic and need something relatively filling that doesn't compromise your diet
Onion rings
The last option is particularly noteworthy, as most other fast-food chains and even sit-down restaurants make their onion rings using dairy or butter. But Sonic bucks this trend and offers vegan-friendly onion rings since their recipe does not use dairy at any step of the process.
So if you are hankering for a quick fried snack, onion rings may be the way to go! You'll be hard-pressed to find another vegan-friendly onion ring side elsewhere.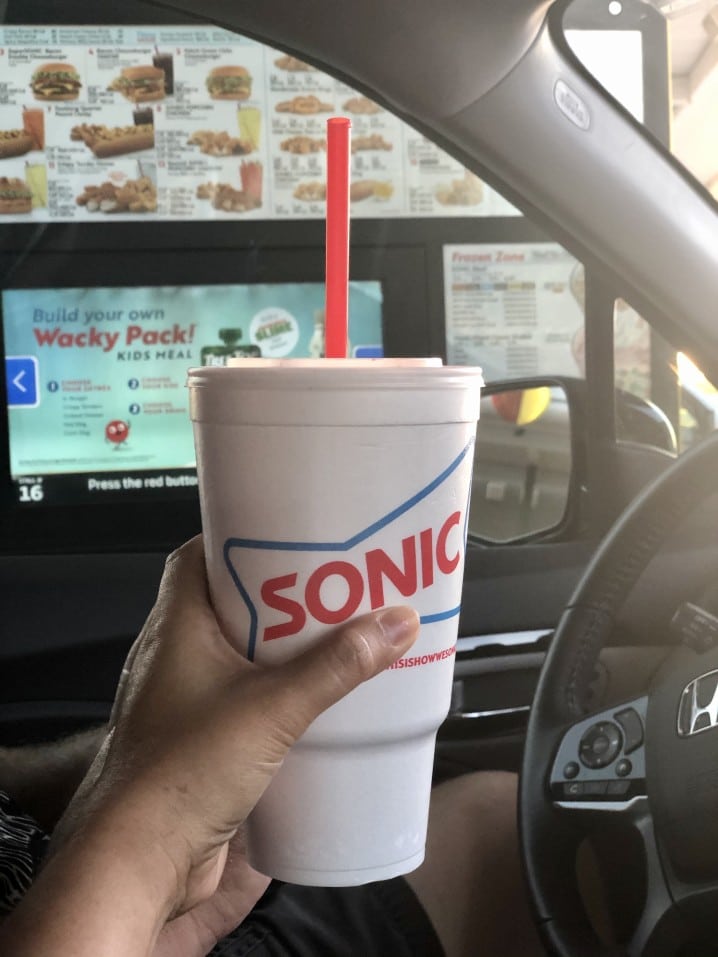 Sonic Vegan Breads
Sonic also offers a variety of vegan-friendly breads. You can eat these as a snack or potentially make your own vegan-friendly sandwich. These breads include:
Ciabatta buns
Poppyseed buns
Philly rolls
Tortillas
Bagels
However, both the bagels and the Philly rolls are not sold at every location. So if you want to make a sandwich with either of these bread types or simply want to munch on them as a snack, be sure to call ahead and see if the upcoming Sonic or local store in your area has these choices.
Can You Make Your Own Vegan Sandwiches?
As you can see, there are several vegan-friendly breads available at Sonic. Since Sonic also sells sandwiches, it's possible for you to put vegan-friendly ingredients in the bread and construct your own vegan suitable sandwich. In total, you can put the following ingredients in your sandwiches and keep them vegan friendly:
Grilled onions or grilled red and green bell peppers
Lettuce
Tomato
Onion
Jalapeno
Pickles
Additionally, some Sonic locations are known to include pickle relish or other varieties of pickles. Therefore, you can add these to your sandwich if your location happens to have them. Again, you may need to call ahead and see if this choice is possible before getting your hopes up.
Other Vegan Ingredients at Sonic
Alongside the sides, breads, and vegetable ingredients, Sonic diners can also choose from a variety of vegan sauces and dips. These include:
Marinara sauce
Hickory barbecue sauce
Mustard and spicy mustard
Ketchup
Grape jelly and strawberry jam
A salt-and-pepper blend or celery salt
Salsa de Sonic
Maple-flavored syrup
Aside from dippings or sauces, Sonic also offers Fritos corn chips, applesauce packets, and Apple slices. If you choose the last option, you'll need to order the Apple slices without any caramel sauce to keep them vegan friendly.
As a bonus, all three of these options come in sealed containers or packages, so you don't need to worry about cross-contamination if that normally disqualifies a food from being vegan friendly in your eyes.
We'd also be remiss not to mention that Sonic offers a few slushes and drinks that vegans can slurp down without any guilt. These include watermelon, blueberry, cherry, blackberry, lemon, and other slushie flavors. The only ones you'll need to avoid are ones that include non-vegan candies or ingredients, like M&Ms, cookies, or caramel. All of these contain milk, so they aren't vegan-friendly.
Naturally, you can also choose from a variety of sodas, teas, and other regular beverages. None of these come with any non-vegan ingredients, so you should be set in that regard.
Sonic Vegan Choices FAQs
Are the Sonic Cinnastacks vegan?
No, sadly. That's because the Cinnastacks from Cinnabon have both egg and milk and their recipe, so they aren't vegan friendly at all.
Is cross-contamination of the problem for Sonic?
Somewhat, but not as much as other restaurants. That's because most of Sonic's foods are prepared using trays or distinct ingredient slots, so cross-contamination is less of a problem than you might think.
Is Sonic a Good Choice for Vegans?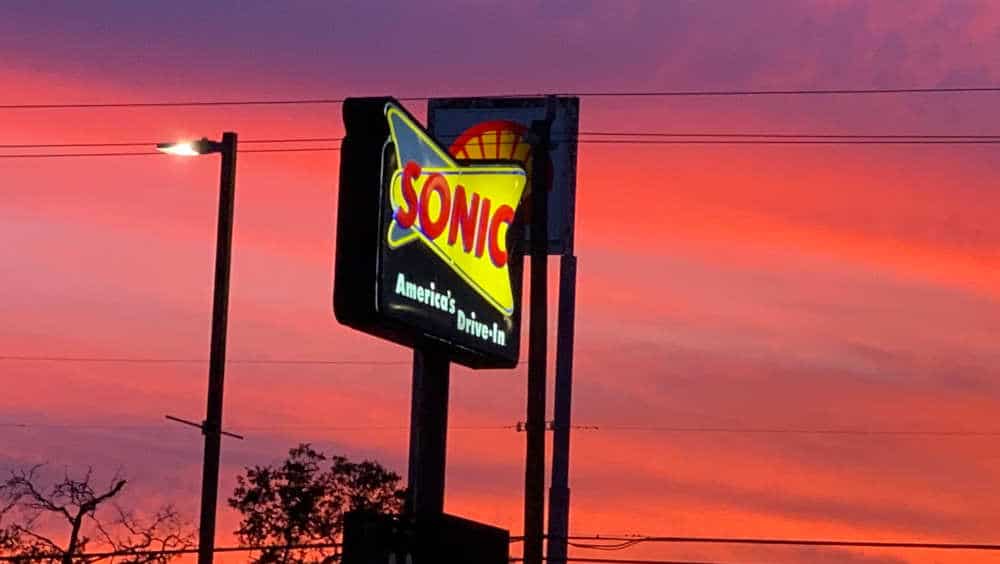 By and large, no. Sonic does not offer any main vegan lunch items or sandwich choices, although you can somewhat construct a vegan-friendly sandwich from its available ingredients. That being said, plenty of other fast-food chains offer distinctly vegan or vegetarian-friendly burgers through the use of Impossible or other plant-based meat products.
For now, Sonic remains one of the least vegan-friendly eating establishments you can check out. If you want to look at your other options, investigate our guides on vegan-friendly restaurants and fast food menus here.
---
Recent Recipes