Pickles, or gherkins, are one of those foods people seem to love or hate, and if you're in the 'love them!' group, you probably want to know if you can still enjoy them on a low FODMAP diet. Pickles are nothing more than small cucumbers pickled in a brine made from salt, vinegar, spices, water, and sugar. Cucumbers are okay to eat on a low FODMAP diet, so what about pickles?
Pickled cucumbers, also known as gherkins, can fall under low FODMAP foods. Cucumbers are FODMAP-free, so only the ingredients used in the pickling solution will affect the FODMAP level found in gherkins. A homemade brine containing no garlic or onion will be the best choice on a low FODMAP diet.
When buying commercial pickles, it can be challenging to know exactly what went into the pickling brine. In this case, buying jarred pickles may be something of a risk if you need to be on a low FODMAP diet. I'll give you the best store-bought options and a safe, low FODMAP home pickling recipe to use.
Are Pickles Low FODMAP?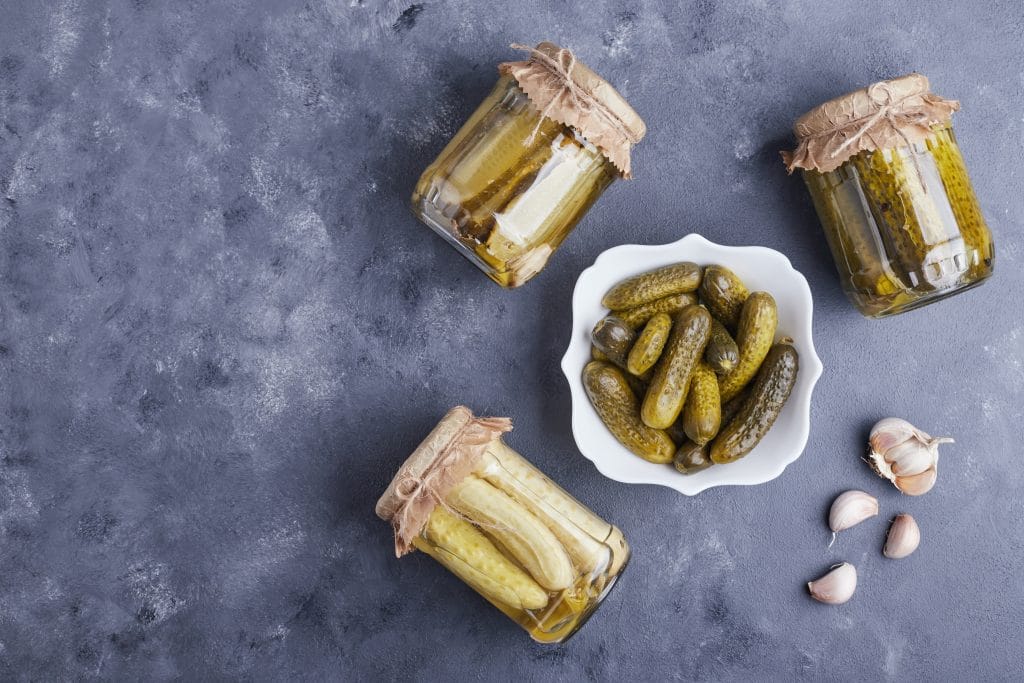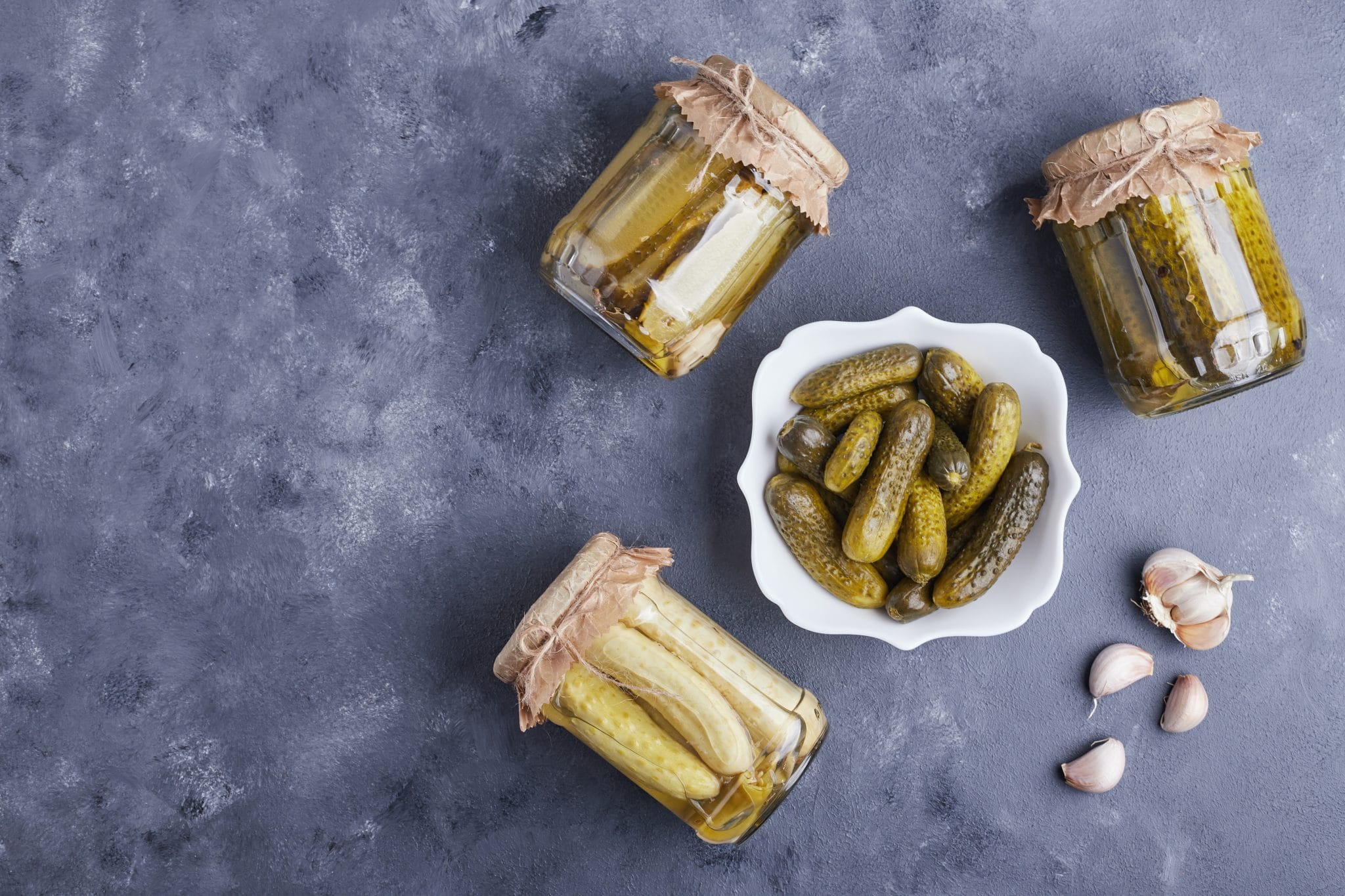 Cucumbers themselves are an excellent food to choose for a low FODMAP diet, as they are one of the few FODMAP-free carbohydrate-based foods. While pure fats and proteins are FODMAP-free, it may be more difficult to know which vegetables and fruits will have little effect on your FODMAP levels in a controlled diet.
So, if cucumbers are perfectly safe to eat, what's the problem with pickles?
While the essential ingredients that make a pickling brine—salt, water, and vinegar—are all acceptably low FODMAP, many recipes may include flavorings like garlic and onion, making them unsuitable. For this reason, when sourcing pickles, you will need to look for options that have been created specifically for low FODMAP diets.
However, you can safely and efficiently make your own pickled cucumbers (and other low or FODMAP-free vegetables) by tweaking existing recipes to ensure that you exclude any ingredients that could trigger your IBS or stomach problems.
When making or buying pickled vegetables, it's best to choose vegetables that are themselves low FODMAP. For example, pickled onions will definitely not be low FODMAP, no matter how you prepare them!
If you're new to a low FODMAP diet or want a refresher, read all about low FODMAP foods here.
The Best Pickles For A Low FODMAP Diet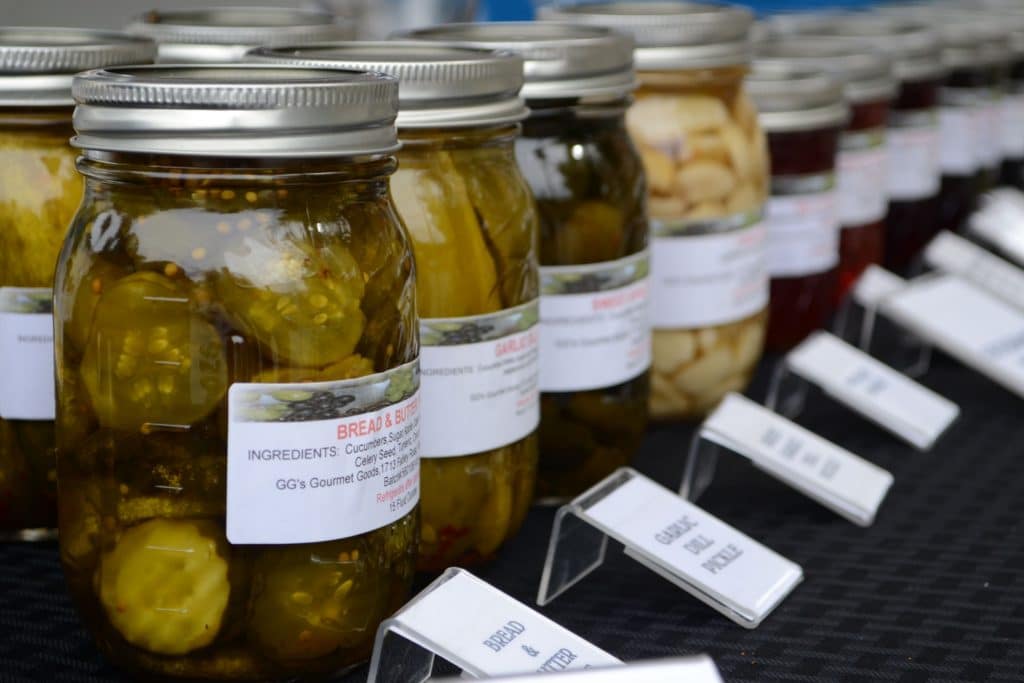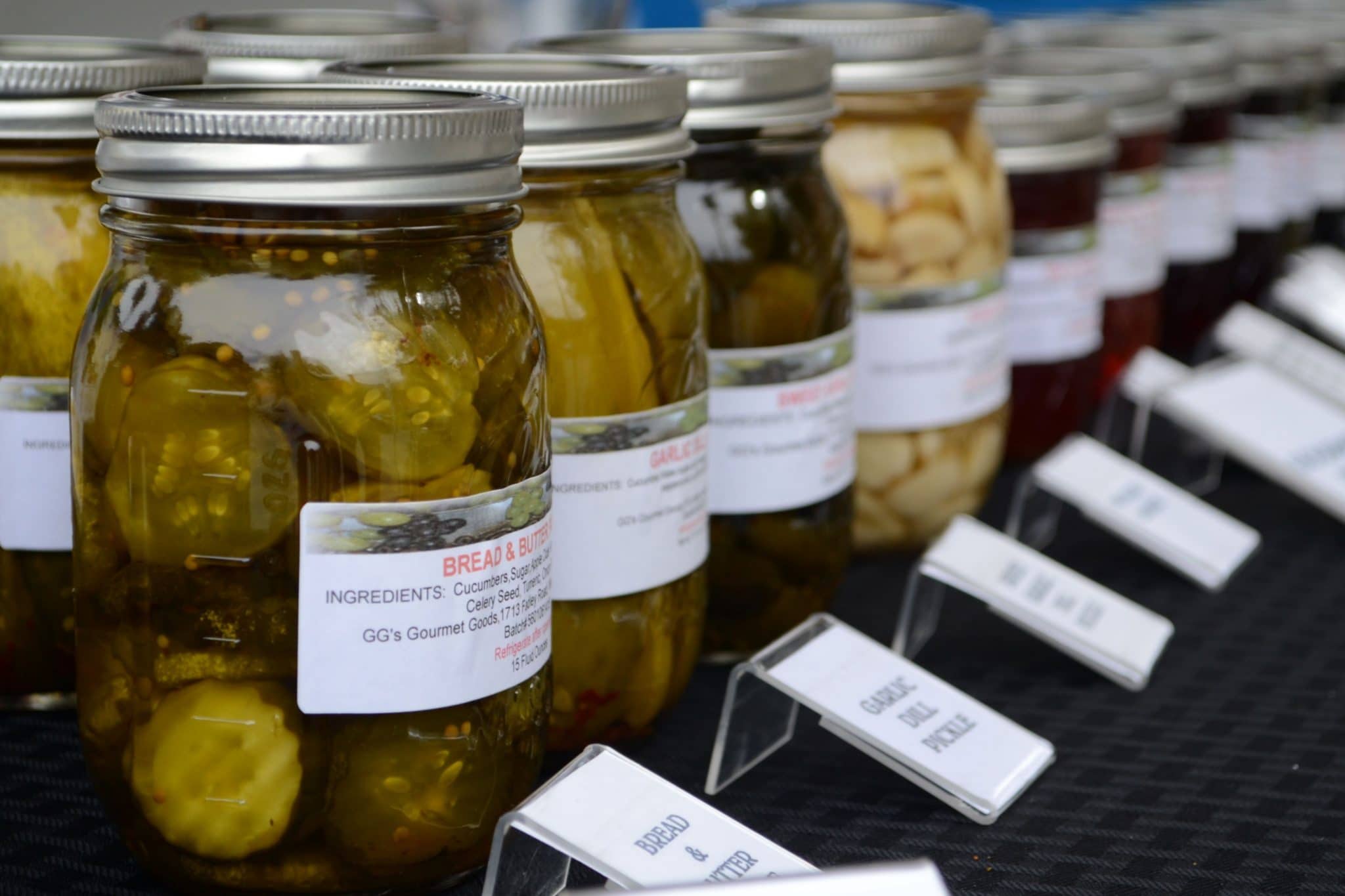 While pickles often refer to pickled cucumbers, some people may use pickle as a generic term for any vegetable that has been through the pickling process. In this case, not all pickles are created equal.
When buying or making your own pickles, ensure you use a vegetable that falls in the low FODMAP or FODMAP-free list and have a good idea how it will be affected by the pickling process. The pickling process changes some vegetables that seem low to become higher FODMAP. Vegetables such as cabbage are changed during the fermentation process. While cabbage fresh is an excellent choice, unfortunately, sauerkraut is a high FODMAP food.
Here are some excellent options for pickled vegetables that remain low FODMAP provided a brine solution without garlic and onion is used.
Vegetable Pickles To Eat On A Low FODMAP Diet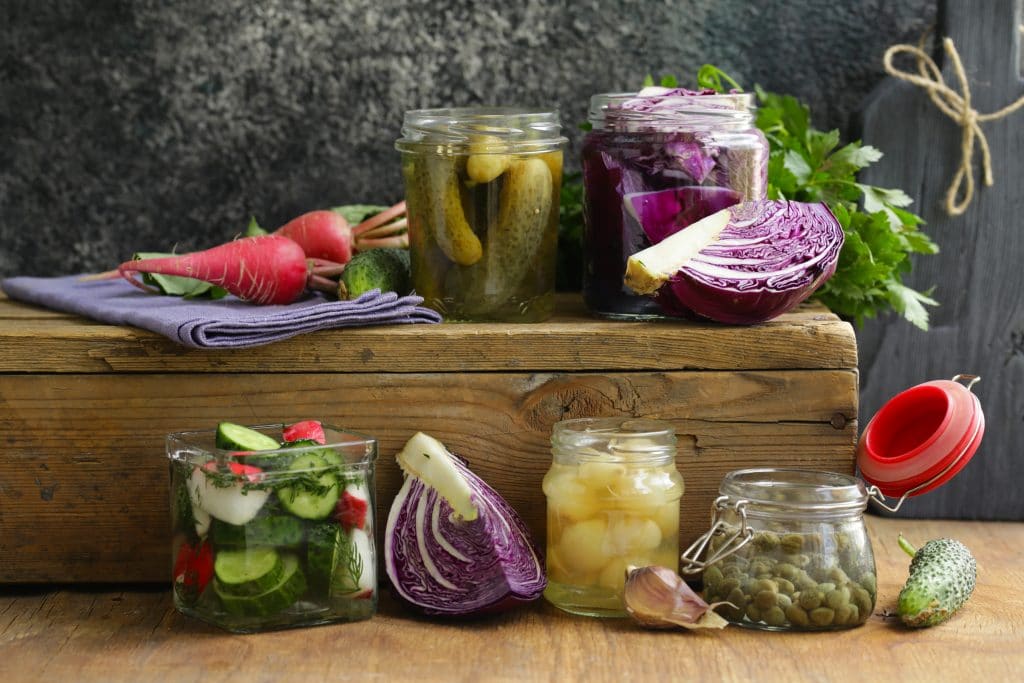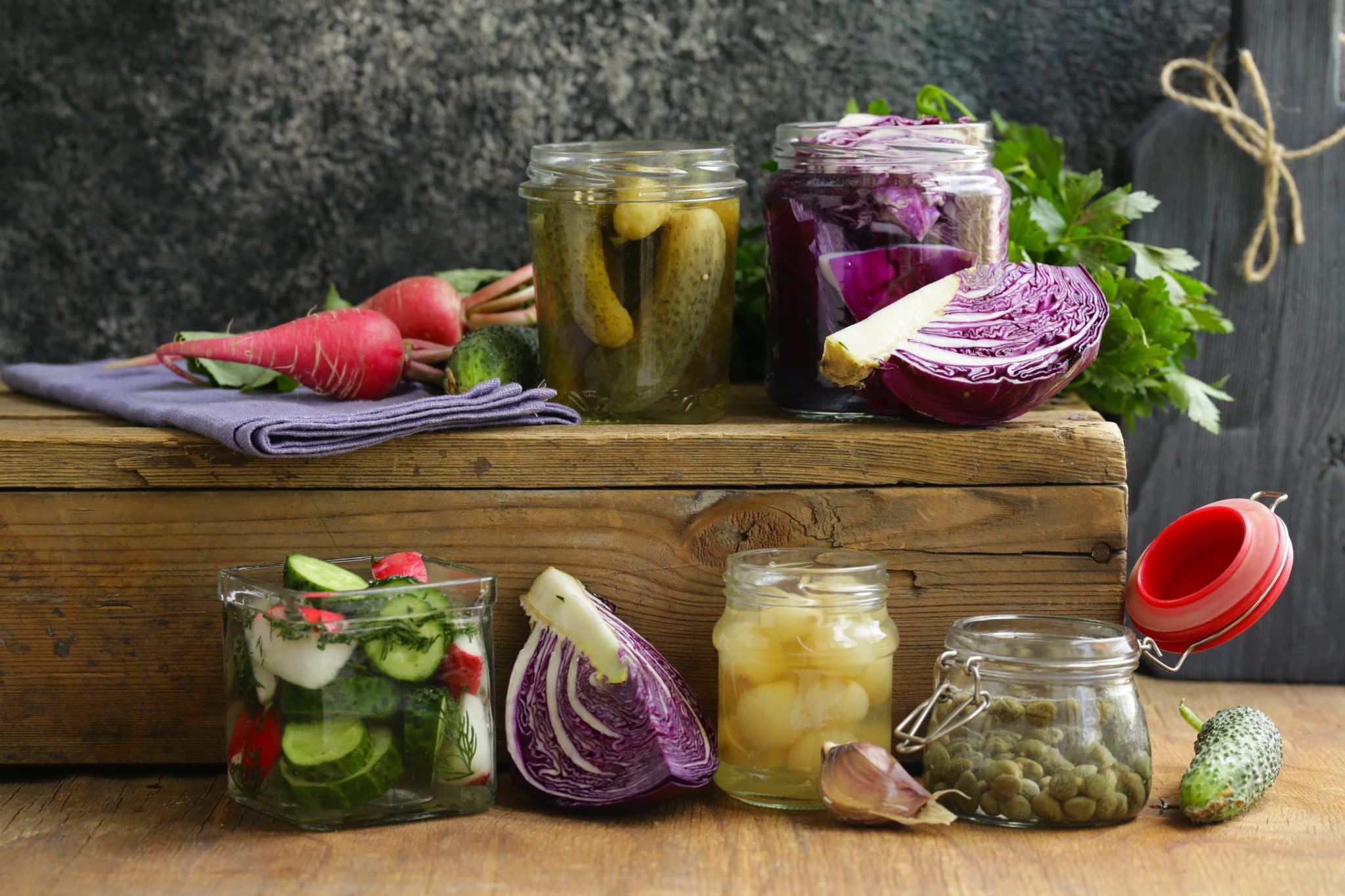 Pickled beets can be eaten in a serving that is no more than ½ a cup. If the pickle juice is made using apple juice, this will make them high FODMAP, so it is best to make your own with a low FODMAP recipe.
Carrots, daikon, parsnips, and radishes are low FODMAP and can be eaten pickled. Again, the recommendation is to pickle them at home to avoid contaminant foods.
Cucumber pickles are a good choice, providing you use low FODMAP ingredients in the pickling brine.
Pickled And Fermented Vegetables To Avoid On A Low FODMAP Diet
Onions are best avoided anyway, but the pickling process does not lower their FODMAP level by much, and as such, even pickled onions should be left off the menu.
Mixed vegetables can be an issue unless you have control over which vegetables go into the pickling mix. Store-bought mixed vegetable pickles should therefore be avoided as they are potentially high FODMAP
Cabbage that has been fermented to become sauerkraut has raised Polyol and Mannitol levels, making sauerkraut a high FODMAP food.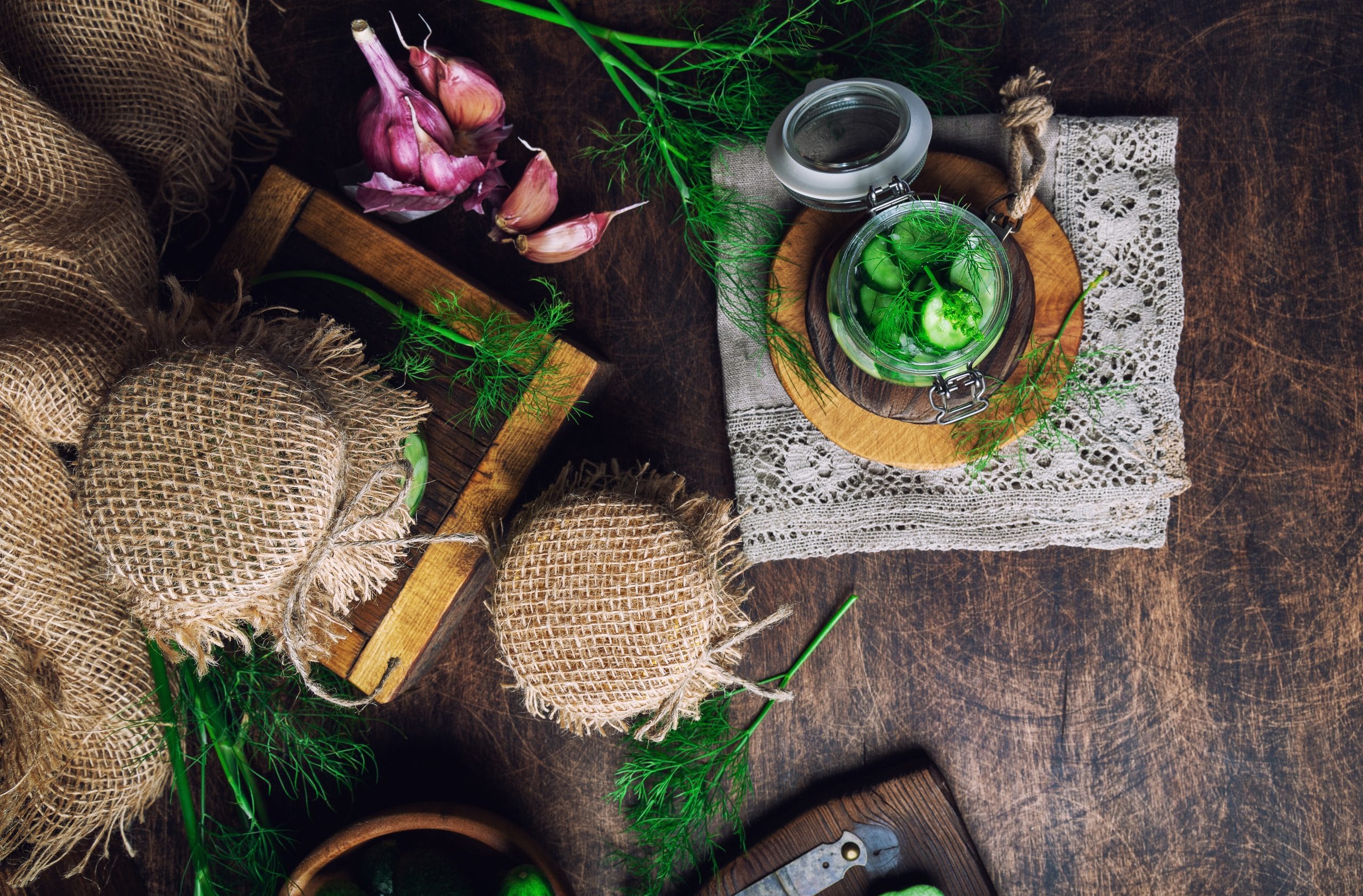 Ingredients
4

cups

cucumbers

sliced

2

cups

water

2/3

cups

vinegar

white wine or apple cider are good choices

2

Tbsp

sugar

or less to taste

2

tsp

salt

1

tsp

whole peppercorns

Additional flavor extras—1 bay leaf

1 Tbsp mustard seeds, 1 Tbsp whole coriander, 6-8 fresh dill sprigs
Instructions
Place sliced cucumbers in a colander with ice, leave to sit for 20-30 minutes. This will give the pickles more crunch.

Combine the remaining ingredients in a pot and bring to a boil. Lower the heat and leave the brine to simmer for 10 minutes.

Allow the brine to cool.

Fill suitable glass containers with drained cucumbers and pour the pickle brine over to cover.

Seal the jars and refrigerate overnight.
Nutrition
Calories:
198
kcal
|
Carbohydrates:
38
g
|
Protein:
4
g
|
Fat:
1
g
|
Saturated Fat:
1
g
|
Polyunsaturated Fat:
1
g
|
Monounsaturated Fat:
1
g
|
Sodium:
4690
mg
|
Potassium:
787
mg
|
Fiber:
5
g
|
Sugar:
31
g
|
Vitamin A:
407
IU
|
Vitamin C:
17
mg
|
Calcium:
121
mg
|
Iron:
2
mg
Pickle Safety
This recipe will keep in the fridge for several days, or in a tightly lidded jar, for up to two months. If you notice the brine solution smelling bad, see visible mold or fungus, any unexpected bubbling, or the pickling fluid becomes thin and watery, these are all signs your pickles have gone off.
When pickles change color to become dull, and their texture becomes mushy, they have gone off.
If your pickled vegetables have gone bad, do not eat them; immediately discard both the pickles and the brining mixture.
So, Are Pickles Low FODMAP?
Since cucumbers are naturally low FODMAP, and pickling brine can be made with low FODMAP ingredients, homemade gherkins are safe to eat on a low FODMAP diet. When pickling other vegetables or buying canned pickles, it is not always possible to trust that they will be suitable for your diet. The best pickle options are to use low FODMAP vegetables and make your pickling brine at home, where you can be sure which ingredients go into the recipe.
---
Recent Recipes