Homemade Bulgarian Kufteta
Kufteta is ground meat combined with onions, spices, and different ingredients. They are either shaped, elongated, or round-shaped and mostly grilled. Kufteta is extremely popular in Bulgaria, Turkey, Middle East, the Balkans, and India.
It is called differently based on the region that includes kafta, kefta, kofta, and kofte. Moreover, the type of minced or ground meats and spices vary, but across the world, they are loved equally. In this article, we will be learning more about Bulgarian Kufteta.
Bulgarian Kufteta has a strong flavor and is best when grilled. In the country, Kufteta is one of the most popular street foods. While some keep the traditions alive, others bring a new twist to the dish.
If you wish to make Bulgarian Kufteta, here is a simple and straightforward recipe for you: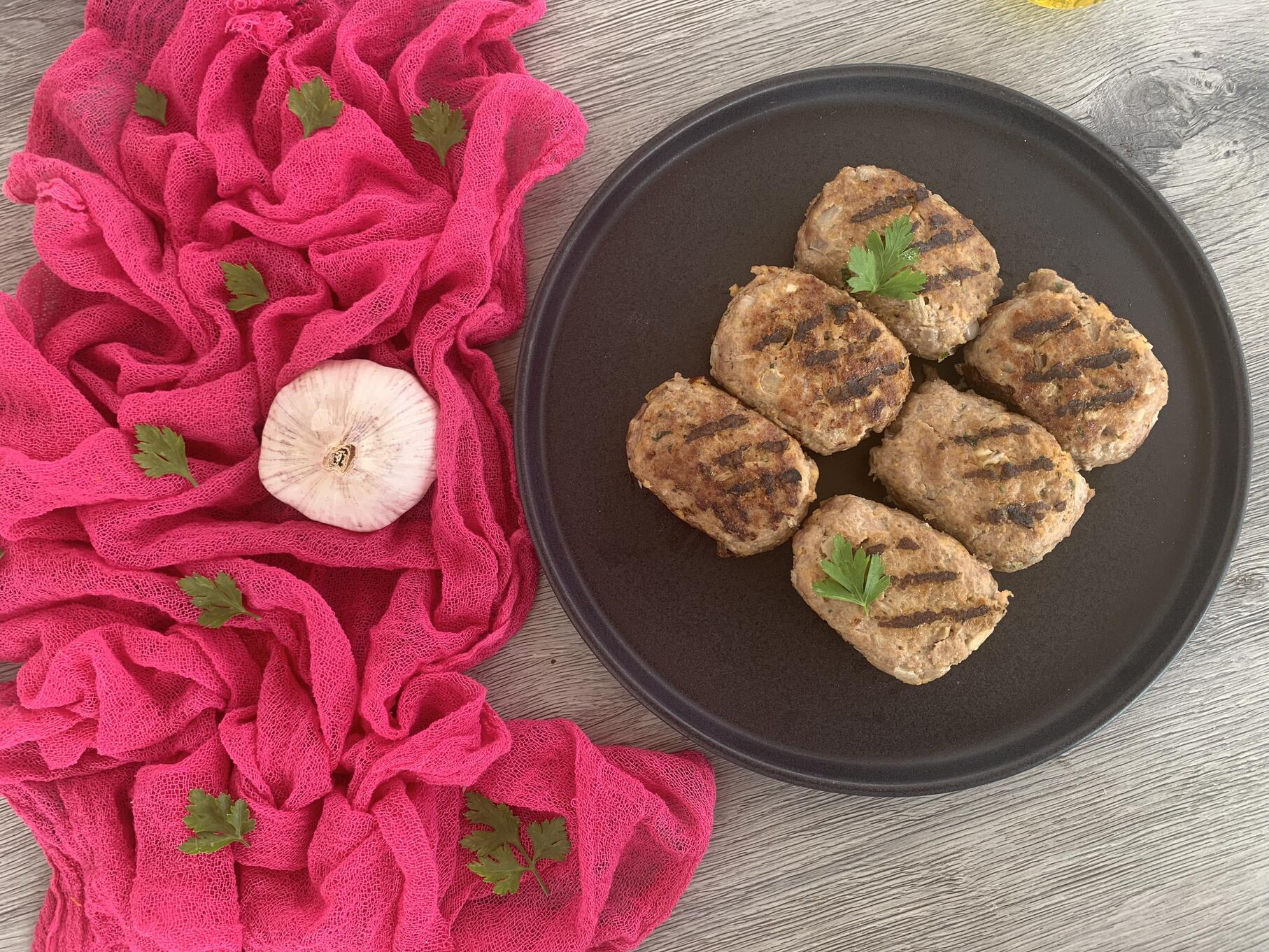 Ingredients
Ground meat

Onions

Eggs

Beer or yogurt

Bread

Oil

Spices and herbs

Salt and pepper
Instructions
Soak the bread in the beer. If you are using yogurt, mix half-a-cup water before soaking the bread. Once the bread completely absorbs liquid, crumble the bread and put it over the ground meat.

Dice the onions finely, chop parsley, and mince the garlic.

Put in the rest of the ingredients in the meat and mix until you get a smooth mixture.

Add approximately 1/3 or ¼ cup of water or beer to the mix.

To create flavorful kufteta, you should let the ingredients truly blend together. Moreover, this will ensure the liquid gets properly absorbed by the ground meat.

When making kufteta, make sure that the mixture is at room temperature. Dip your hands in cooking oil and shape the mixture into koftas. Ensure that you keep the shape uniform and they are greased nicely on the outside before grilling them.

Preheat the grill on medium-high. Grease the grills and put the kufteta over the heat. Ensure to use a wide spatula to flip over the kofta.

After the koftas are cooked, take them off the grill and brush them with cooking oil. This will prevent the outer surface from drying out.
Video
Sauces That Go Well With Bulgarian Kufteta
Kuftetas are perfect starters, but they are incomplete without a sauce. And, you can try so many different kinds of sauce for this dish. Here are some sauces that you can try:
Bulgarian Lutenitsa Spread
Lutenitsa is the no-brainer sauce to add with this fine meat dish and is traditionally used in Buglaria. You can also use Ajvar Spread which is similar. Use one of our recipes to make each sauce, and make extra, it's great with everything!
Hollandaise Sauce
You only need four ingredients to make this sauce, including egg yolks, unsalted butter, lemon juice, and kosher salt. Put egg yolks, salt, and lemon juice in the blender. Blend for 20 seconds until you get a smooth mixture. Thereafter pour the melted butter slowly and blend the mixture again for one minute until you get a thick sauce. The creaminess of this sauce will go really well with the texture of koftas.
Chimichurri Sauce
For this sauce, you will need cilantro leaves, parsley leaves, garlic cloves, kosher salt, ground cumin, crushed red pepper flakes, extra virgin olive oil, and red wine vinegar. Finely chop cilantro, parsley, cumin, salt, and garlic. Transfer the chopped into a bowl add crushed red pepper flakes and olive oil followed by vinegar. Blend all the ingredients properly, and it's ready to serve.
Marinara Sauce
The marinara sauce does not just go well with the pasta and pizzas; they complement koftas well. For this sauce, you will need olive oil, shallots, garlic, carrot, kosher salt, ground black pepper, and diced tomatoes with juice. To make this sauce, you will have to cook onion, garlic, and carrot with a pinch of salt. Transfer the vegetables, tomato paste, tomatoes, and basils to a blender. Blend the mixture until you get a thick paste.
Dilled Horseradish Sauce
This is an ideal sauce to balance the strong flavors of kufteta. To make this sauce, you will use mayonnaise, plain yogurt, green onion, dill weed, and horseradish. It is extremely easy to make; all you need to do is mix all the ingredients together. Thereafter, chill the sauce in the fridge for at least one hour.
Mistakes To Avoid While Making Kufteta
Kuftetas is a juicy and versatile dish that has its unique twist. Moreover, it can be made with the preferred blend of meat and sauce. However, making kuftetas perfect is a tricky process. Following are some common mistakes to avoid while making koftas:
Not Properly Seasoning The Meat
If you don't season the meat properly, you can expect the kuftetas will have no flavor. It is better to season the meat before you mix other ingredients. Moreover, if you are unsure where your meat is seasoned, cook a small patty to test. This will give you a chance to taste the meat for the season and make necessary adjustments.
Lack Of Moisture Elements
There is nothing worse than your kuftetas coming out dry after all the efforts you have put. You need some sort of moisture, such as eggs, when making kuftetas. Otherwise, the protein component will cause the koftas to shrink when they cook, providing a rough texture.
Too Much Mixing
While properly mixing the meat is important, you don't have to go overboard with the process. The way you handle the meat mixture will impact its overall texture. So if you overwork the meat, its tenderness will be affected.
Not Maintaining Uniformity In Size
When you are cooking a batch of kuftetas that are all various sizes, smaller ones will get overcooked and dry, whereas the larger ones remain undercooked. You don't have to be precise, but try to make kuftetas as evenly sized as possible. And if you end up with different shapes of kuftetas, it is better to cook them separately.
---
Kuftetas are delicious dishes that can be made in so many different ways. You will commonly find them with many of the street vendors in Bulgaria. If you wish to make them at home, we have shared a simple recipe. And don't forget to try out one of the sauces that we have suggested above. Lastly, also avoid the mistakes that we mentioned so that you end up with perfect kuftetas.
---
Recent Recipes