14 Healthy Cream Cheese Substitutes
Mayonnaise, cream cheese, salad cream, or a soft cheese spread are all fantastic accompaniments to salad, sandwiches, crackers, or other snacks. Unfortunately, they can be high in saturated fat, which isn't a healthy choice in large amounts. Too much saturated fat has been linked to high cholesterol levels in the blood, which, in turn, may increase the risk of heart attack, stroke, or vascular disease.
Luckily there are plenty of healthy alternatives to cream cheese on the market. Low-fat cheese spread, vegan mayo, nut cheese, and various other delicious spreads, dressings, and toppings provide delicious choices that are great cream cheese alternatives.
Here are fourteen healthy alternatives to cream cheese. Select from delicious choices that can help to keep blood cholesterol low, as well as provide additional health benefits.
Violife Vegan Cream Cheese
A fusion of coconut oil, potato starch, olive extract, and seasonings, this is a great choice for people who want a fast, cheesy solution for snacks, lunches, or to accompany supper or dinner. Ideal to keep in the fridge for a tasty snack option, Violife Vegan Cream Cheese has a beautiful flavor that's more than a match for dairy-based cream cheese.
Vegan Tofu Ricotta Cheese
Blending tofu, lemon juice, nutritional yeast, and any seasonings you want to add, vegan tofu ricotta cheese has a lovely cottage cheese texture and great flavor. Perfect for people following a low cholesterol diet, it's the go-to accompaniment to crudites, jacket potatoes, and more.
Avocado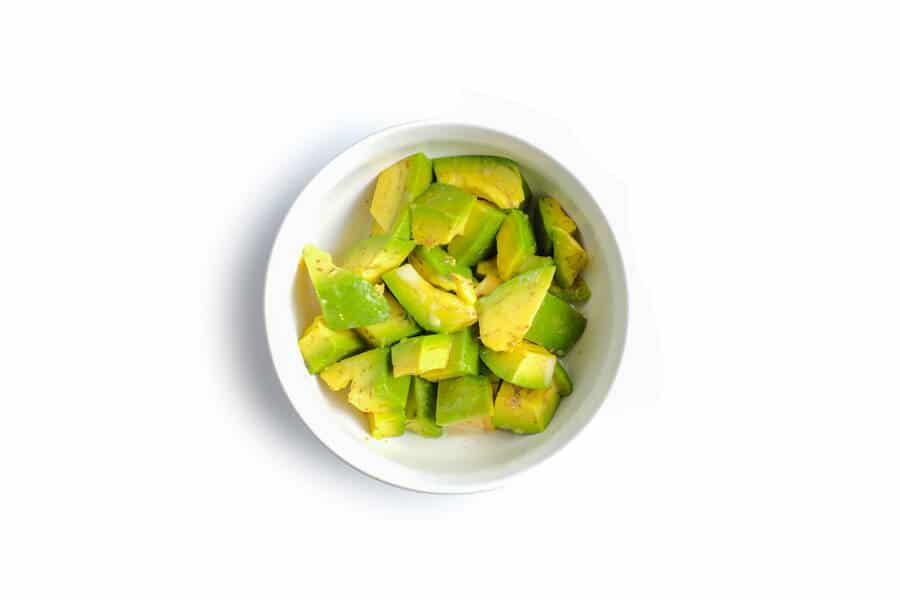 What could be simpler than smashed avocado on toast, guacamole (mashed avocado with lime juice, roughly chopped coriander, chopped scallions, and a touch of chili and seasonings), or avocado spread on fresh, crusty bread? Avocado is a nutritional powerhouse, being high in monosaturated (good) fat, potassium, and fiber.
Kite Hill Dairy-free Chive Cheese Spread
Chives are a time-honored addition to cream cheese, adding piquancy and a flavor that offsets the cheesy richness wonderfully well. Kite Hill Dairy-free Chive Cheese spread combines an almond milk base with chives and white pepper, creating a dreamy topping for crackers, toast, or as an accompaniment to savory pancakes.
Cottage Cheese
If you love the flavor of cheese, but don't want to load up on calories and saturated fat, cottage cheese could be the perfect solution. Cottage cheese is made from cooked milk curd. Low in fat and calories (a cup of low-fat cottage cheese contains just 163 calories), it's also high in protein (one cup contains 28g of protein).
Greek Yoghurt
With a deliciously creamy texture, Greek yogurt is low in fat and has a slightly sweet flavor. Perfect for topping off fresh fruit, swirling into a soup, or using alongside seasonings for a flavorful salad dressing, it's a convenient, versatile, and healthy alternative to traditional cream cheese.
Tofutti Dairy-Free Cream Cheese
Easy to use and with a pleasantly creamy texture, Tofutti Dairy-Free cream cheese can be eaten on the same occasions that you'd use regular cream cheese. Try mixing with some seasonings to create variety in your dips and sandwiches. Use as an accompaniment to fries for a decadent side of comfort food.
Quark
Quark cheese is very low in fat and calories, at the same time as having a smooth, creamy texture that's amazingly versatile. Quark works best when it's flavored in some way – try mixing with chives, garlic salt, or black pepper for a savory treat, or mix with a fruit puree or a dash of honey for a decadent dessert.
Hummus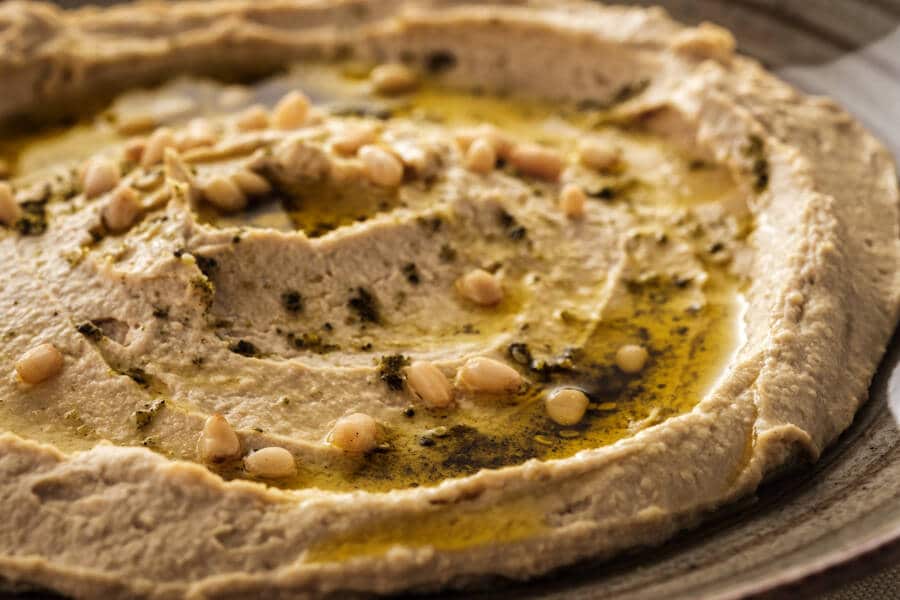 Possibly the best incarnation of Garbanzo beans on the planet, hummus is easy to make (or buy) and can be flavored in lots of different ways, to suit your menu. The basic ingredients of hummus are cooked Garbanzo beans, oil, tahini, garlic, and lemon. Additions may include chili, red pepper, or herb oil.
Vegan Mayo
Easily made from soy milk, cider vinegar, oil, and a pinch of salt, vegan mayo has a rich, creamy flavor that's always appealing. If you don't fancy making your own, there are plenty of alternatives such as the Follow Your Heart Veganaise out there to buy ready-made. A salad essential, vegan mayo can be substituted wherever regular mayo would be used.
Miyokos Creamery Dairy-Free Cream Cheese
Nuts are high in polyunsaturated fats, which are the type of fats that do your body good. The Miyokos Dairy-Free Cream Cheese is made from cashew nuts which have been blended with other ingredients to create a great-tasting cheese substitute. The result is arguably even better than traditional cream cheese.
Sour Cream
Sour cream has a tangy, fresh flavor and can be used sparingly to give great results. A must to dollop onto tacos, chili, or a burrito, sour cream is also gorgeous as a garnish for meat or vegetable dishes.
Almond Butter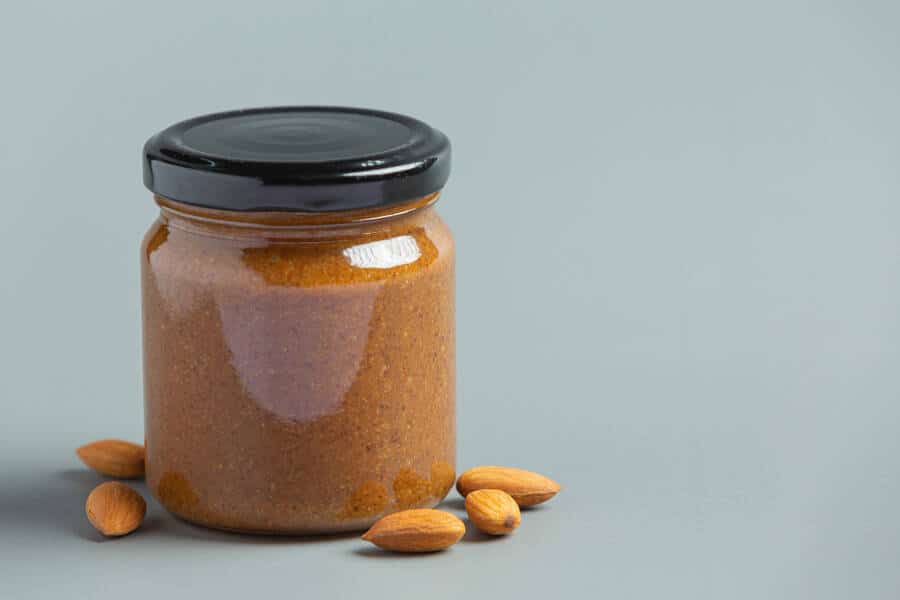 Delicious on a sandwich or on toast, almond butter is also dreamy with carrot sticks or on a salad. It's high in good fats and calories and is around 20% protein. Whilst it needs to be used in moderation if you're watching your weight, its high nutritional value means almond butter is an excellent alternative to cream cheese.
Bean Dips
When you're struggling to think of a healthy cream cheese alternative that's going to be perfect for dips or snacking, it's worth trying a bean dip. Almost any type of bean can be made into a dip, using ingredients similar to those used in hummus. Bean dips are cheap, versatile, and tasty. Not only are beans a great option, due to their nutrients and high fiber content, but many of the ingredients that go into a bean dip (garlic, olive oil, or chili, for example) also have health-giving properties.
Although bean dips are quick to make, there is also a great selection to buy online if you want to try something a little different.
---
Recent Recipes