Homemade Pasta Shapes You Can Make Without A Machine
Do you own a pasta machine? I have owned two. The first one I had was a large electric extruder that could make about 5 different shapes. It was loud and it was painfully slow. I gave that one away and got a manual crank machine from Italy. While I loved it, I dreaded cleaning both of these machines.
Shaping pasta without a machine is a game-changer for me. It is artful, rustic, and fun to do with family and friends. You can get kids to join in. Don't expect perfection from either yourself or the kids. The more imperfect the shapes, the better the sauce will cling to them.
Let's explore some pasta shapes that you can make on your counter top with just a few simple tools, one of them being your hand. Some of these tools are already in your utensil drawer. We'll start with a recipe for a simple 2 ingredient pasta dough.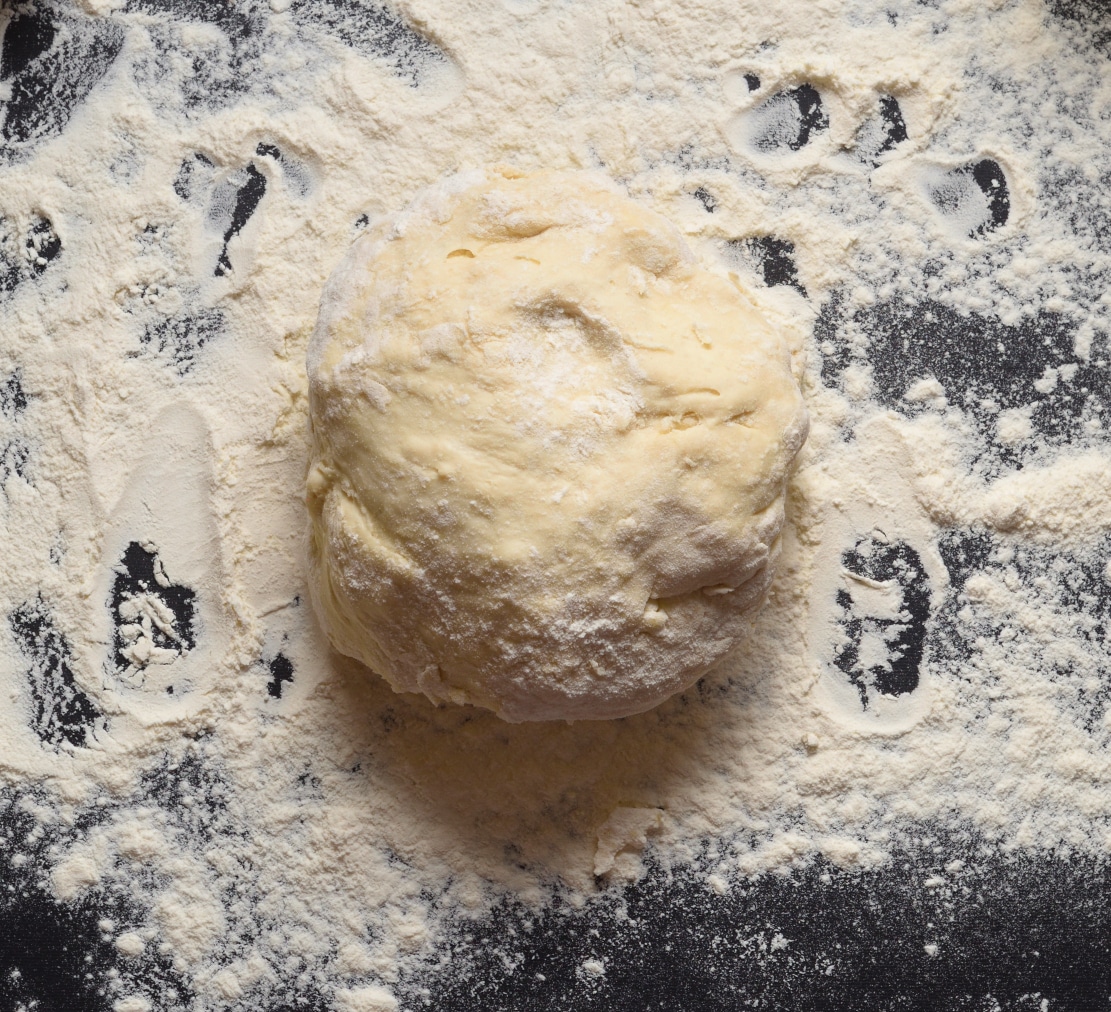 Ingredients
2

cups

semolina flour

1/2

cup

+ 2 TBS lukewarm water

1/2

tsp

sea salt

All-purpose flour for dusting
Instructions
In a large mixing bowl, place the flour and make a well in the middle with your hands. Add the water and salt to the well. Using a fork, mix everything to combine.

Pull the dough into a ball. Lightly flour a flat work surface. Place the ball of dough on the floured surface and gently knead with the heels of your hands for approximately 5 minutes. If the dough is too dry add a little more water, 1 tablespoon at a time.

Cover the dough with a clean kitchen towel and allow it to rest for 30 minutes.

Cut the dough in half. Dust the work surface and the dough with flour. Roll, cut, and shape into whatever pasta you'd like to create.

Cook in boiling salted water for about 6 to 7 minutes.
Fettuccini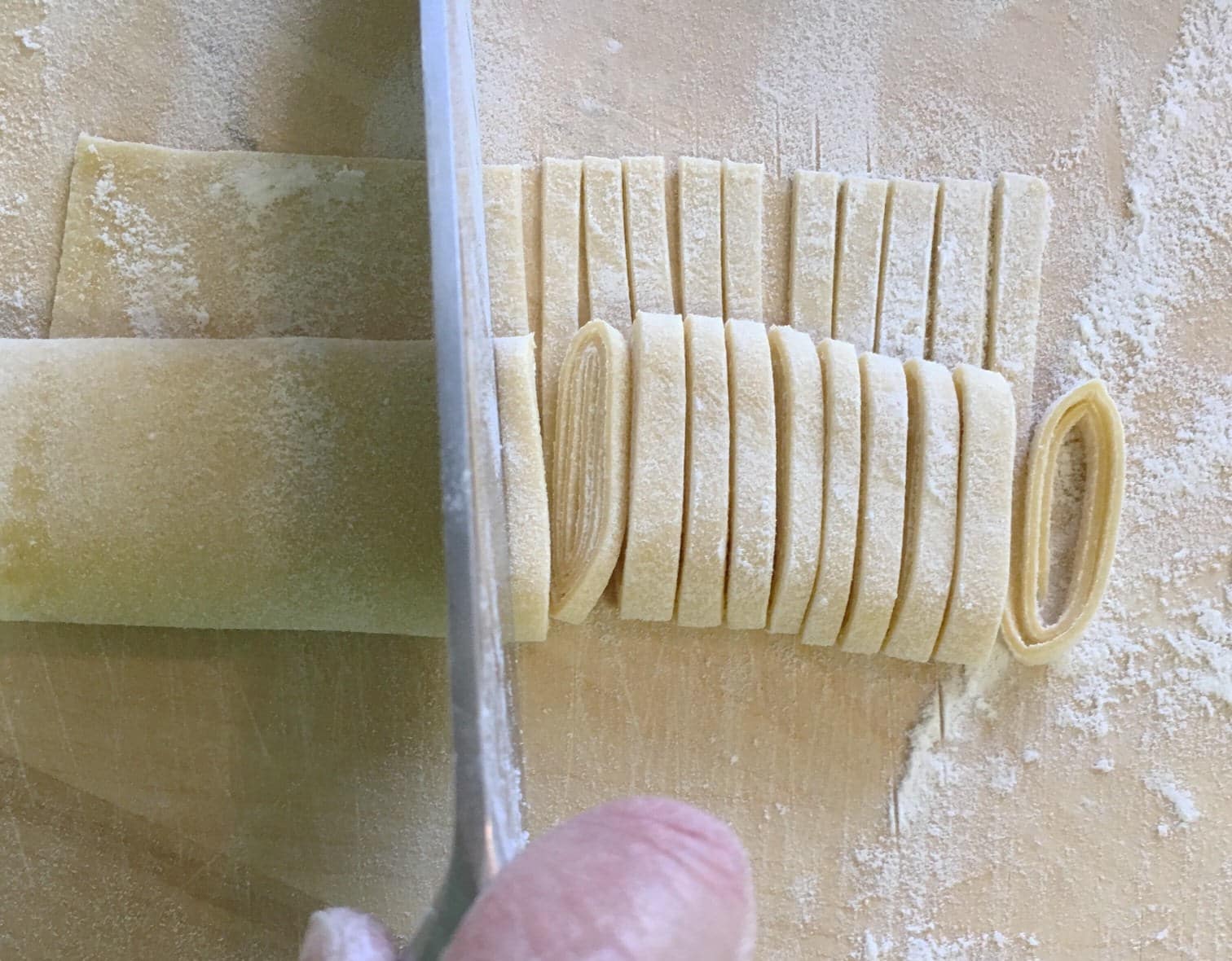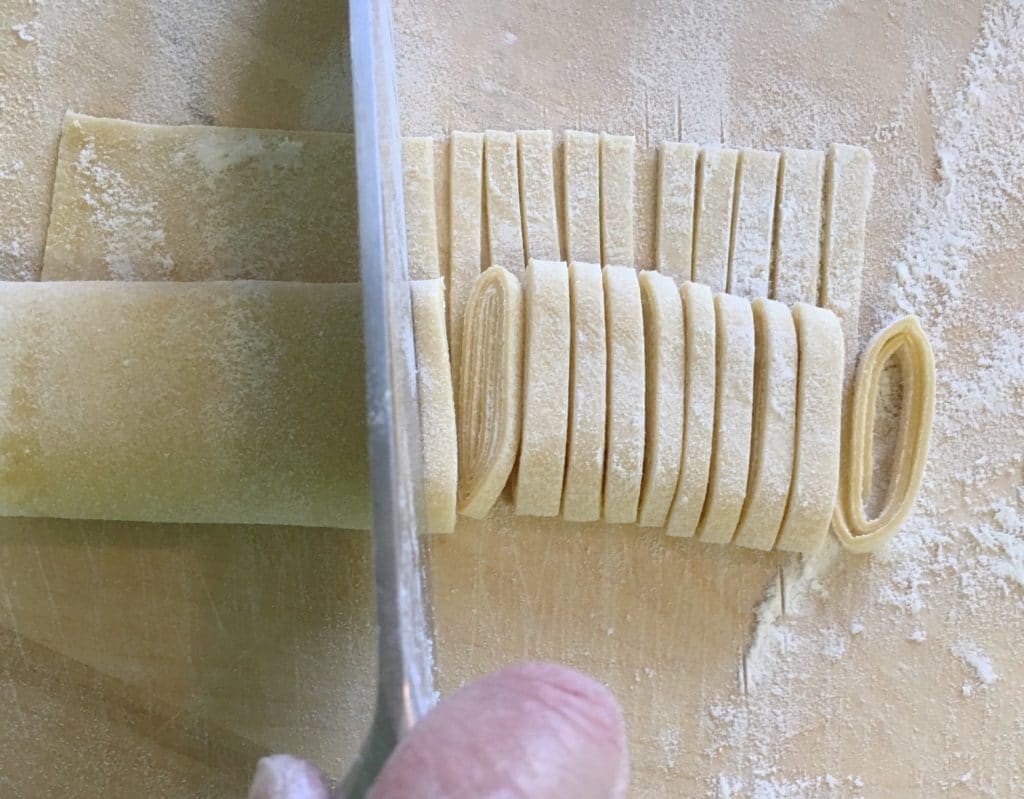 Fettuccini is super easy to shape. Start by rolling out the dough into a thin rectangle, about 1/8-inch thick. Trim the edges so that it really is a rectangle. Dust the rectangle with a little all-purpose flour. Roll the dough up into a log. Slice the roll into 1/4-inch pieces. Unroll each cut section and pile up loosely with your hands. You should have noodles that are about 10-inches long.
Fettuccini can be enjoyed with marinara sauce and parmesan cheese. It is also the preferred pasta for alfredo sauce.
Cavatelli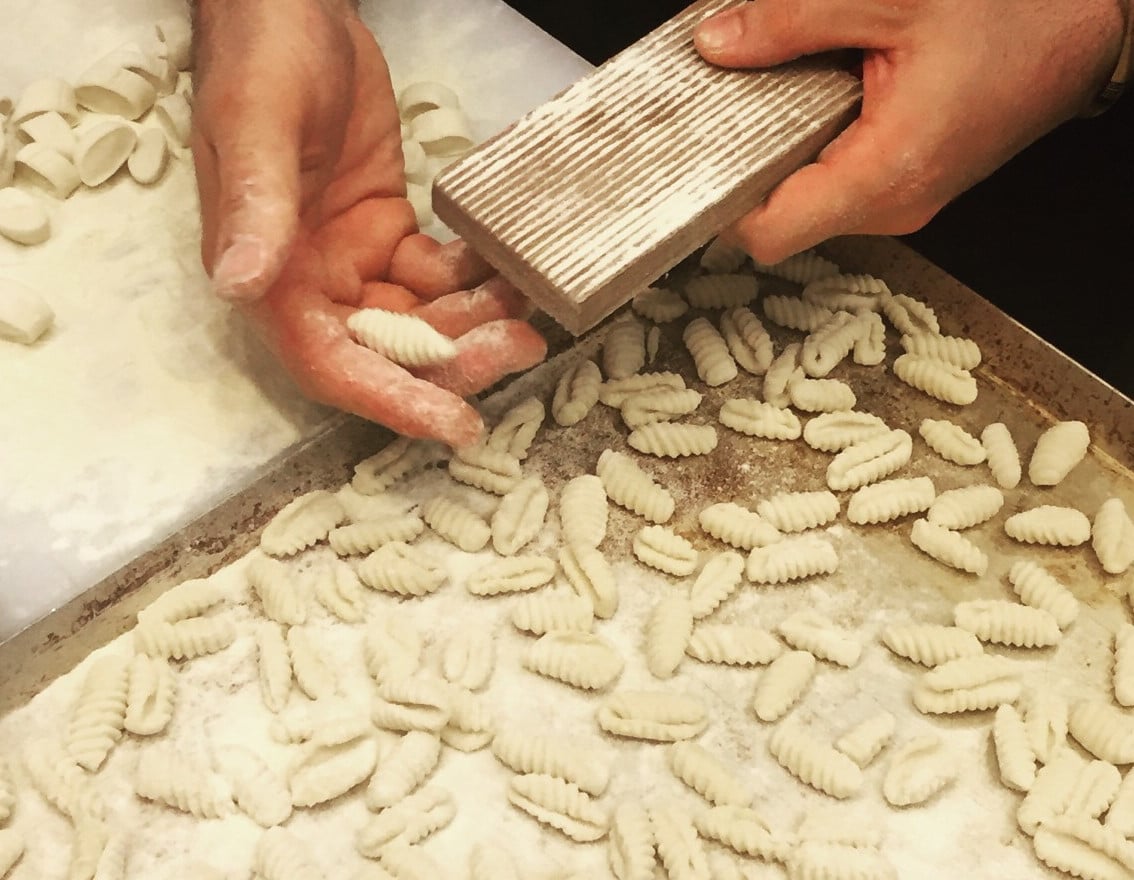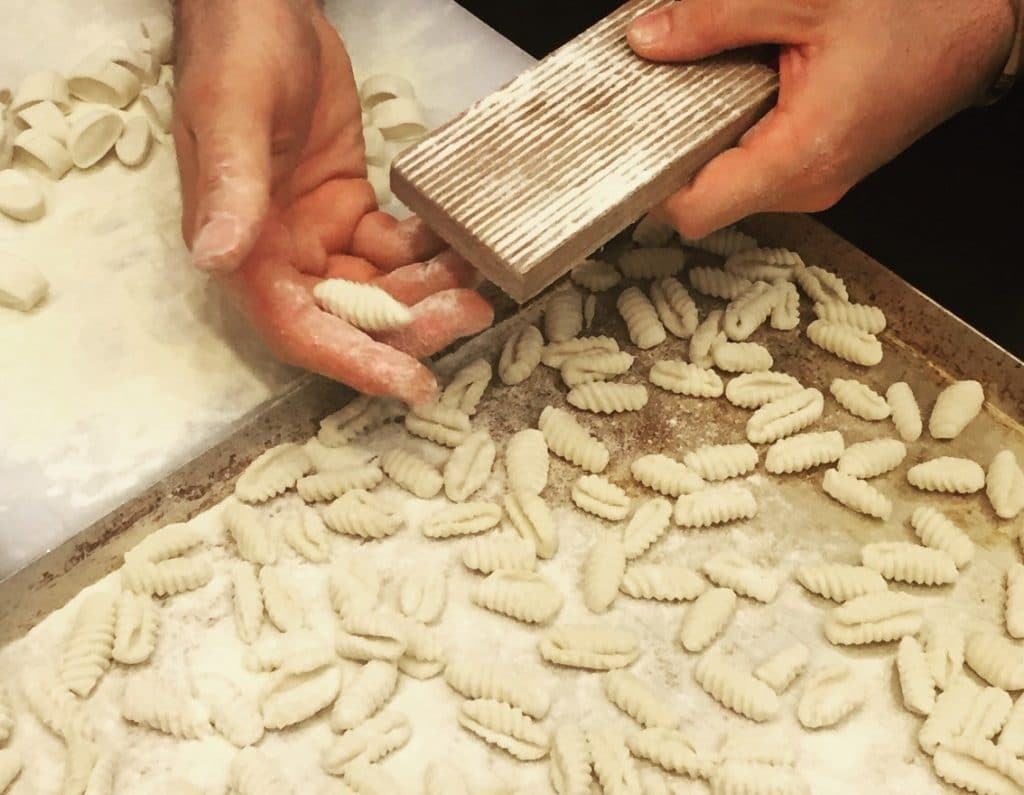 Cavatelli is known as "little hollows". These small shapes resemble seashells. Shaping the pasta is best done on a small wooden surface with ridges, also known as a malloreddus board that you can source from Amazon for just a few dollars. Otherwise, any ridged surface will do, such as the back of the tines on a fork. Or, just skip the textured effect.
Take a portion of the dough and roll it into a rope about 1/2-inch in diameter. Cut the rope into 1/2 to 1-inch pieces. Use the side and pad of your thumb to firmly push the dough forward across the ridged wooden board or any other surface to create an interior well.
Cavatelli pasta is often paired with Bolognese sauce. The hollows catch the sauce like little boats.
Farfalle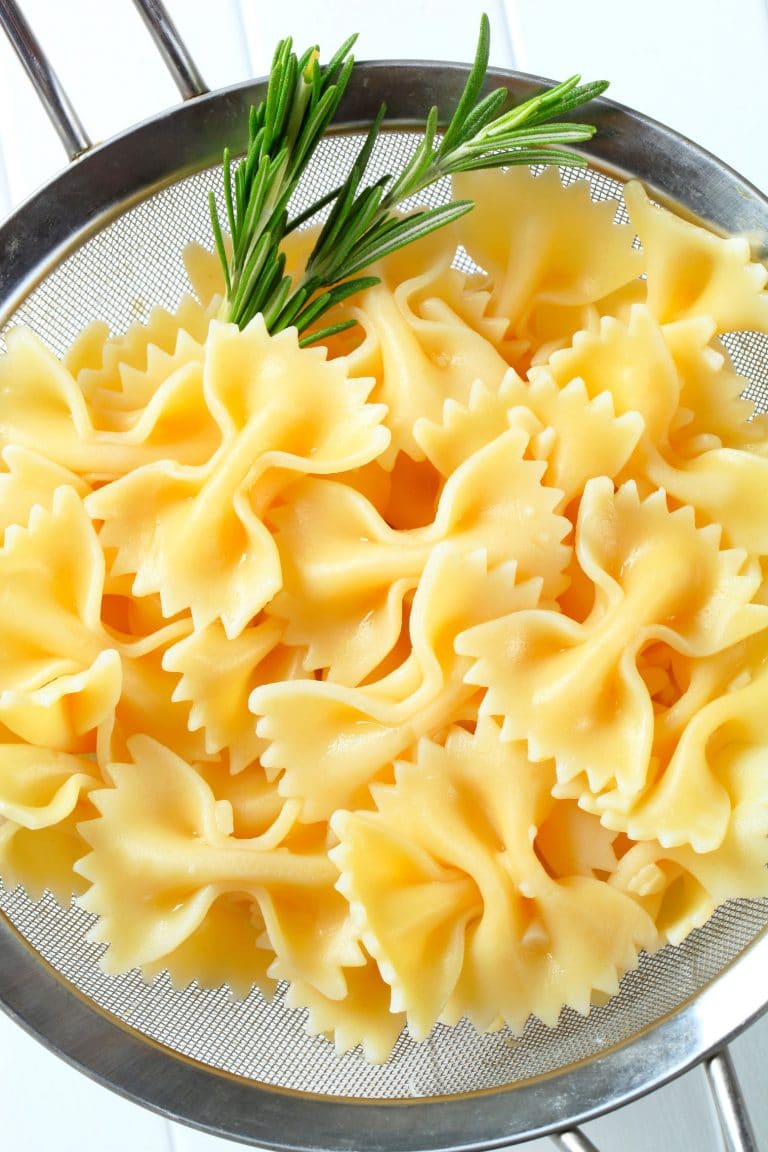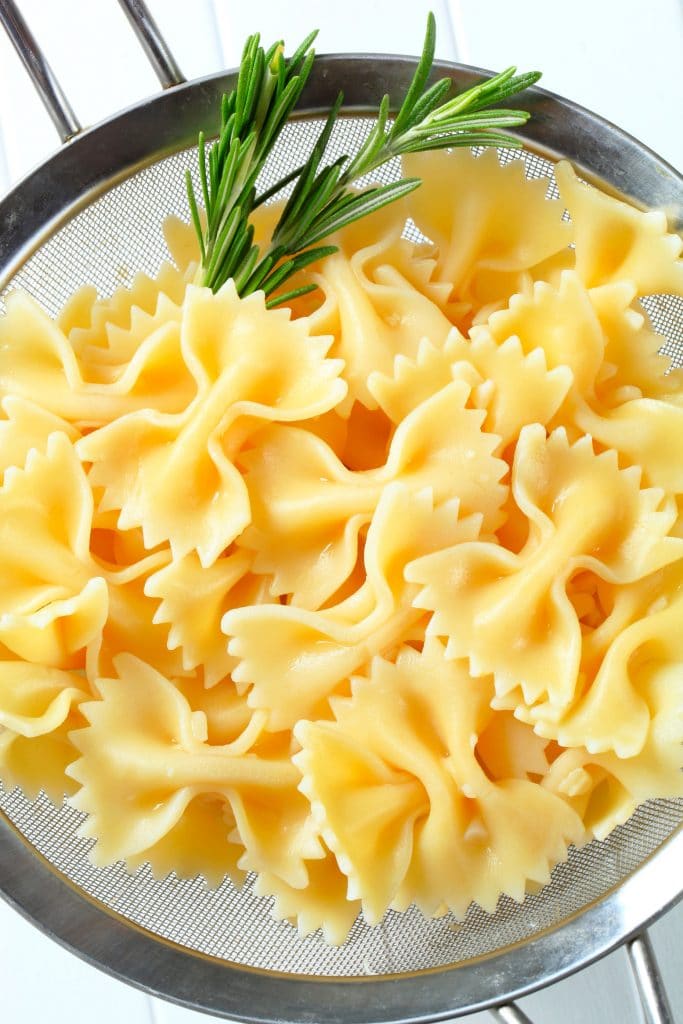 Farfalle, also known as bowtie pasta, is a really fun pasta shape and a favorite among kids. This shape is super easy to make by hand.
Roll out the pasta dough into a 1/8-inch thick sheet. Using a pizza cutter or a knife, cut the dough into small squares, about 1-1/2-inch wide. Pinch the center of each square to form a bowtie shape. Alternatively, hold onto the opposite edges of each square of dough and twist it so that it makes a bowtie shape. Press the center down gently to help the pasta hold its shape.
Farfalle is delicious with just browned butter and cheese, a kid's favorite. Kasha varnishkes is a popular Jewish dish that is bowtie pasta with buckwheat groats.
Orechiette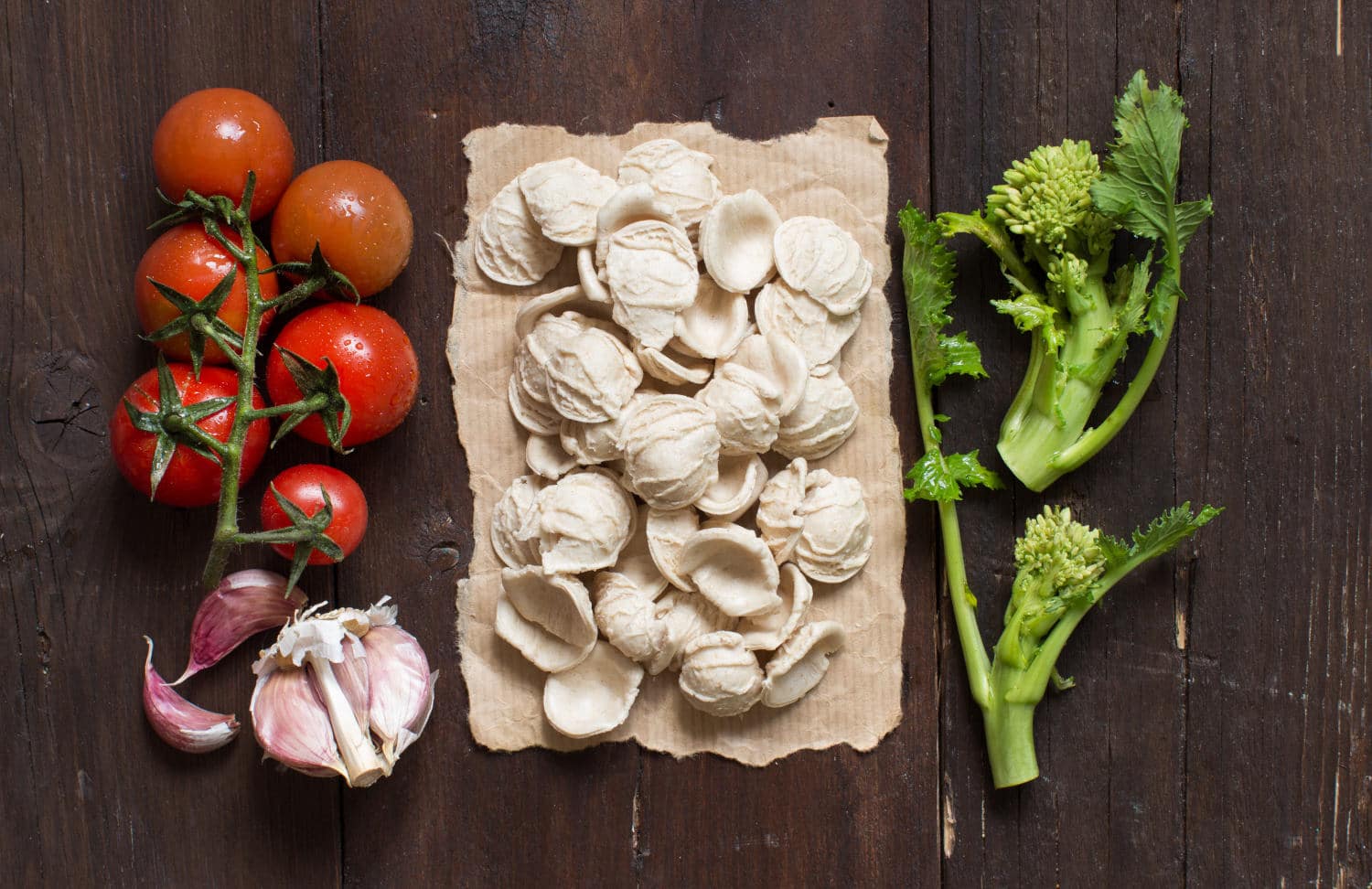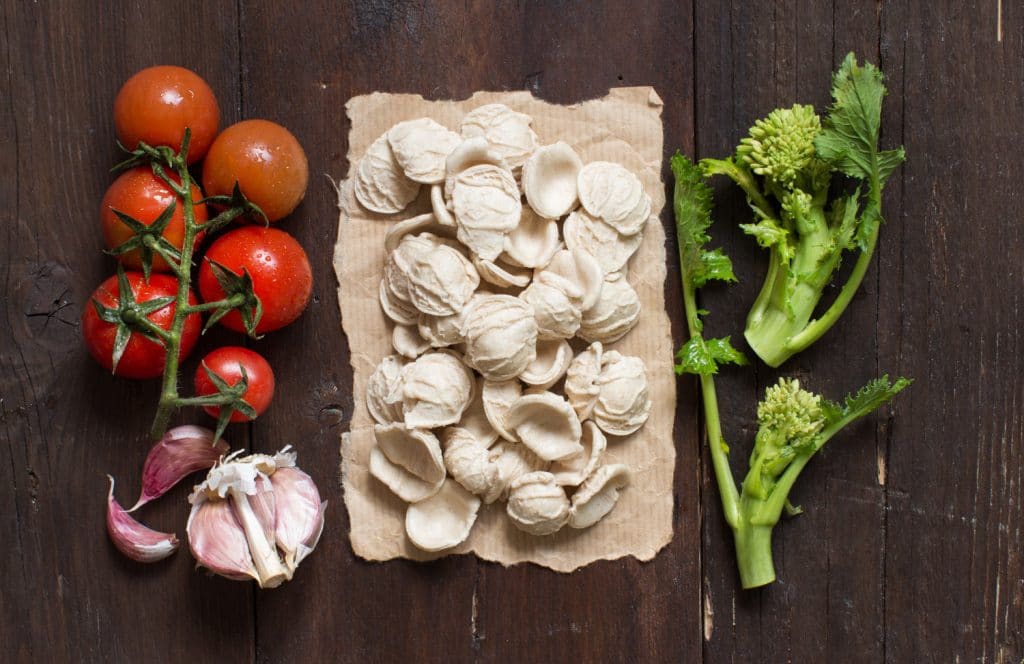 Orecchiette means "little ears" because that is what the shape resembles. The ridges on the exterior are designed for sauce to cling to. You will need a wood board and a serrated butter knife.
Roll out some of the dough into a 1/2-inch diameter rope. Cut the rope into about 3/4-inch pieces. Hold the butter knife firmly and at a 45-degree angle. Drag the dough piece toward you using the serrated edge of the knife. The dough should curl on itself just like cavatelli. Place the dough over your thumb so the rough interior is exposed and stretch it a bit into a small cup or ear shape.
Orechiette is very nice with a cream-based sauce with pancetta. These little shapes are also excellent in vegetable-based soups.
Lorighittas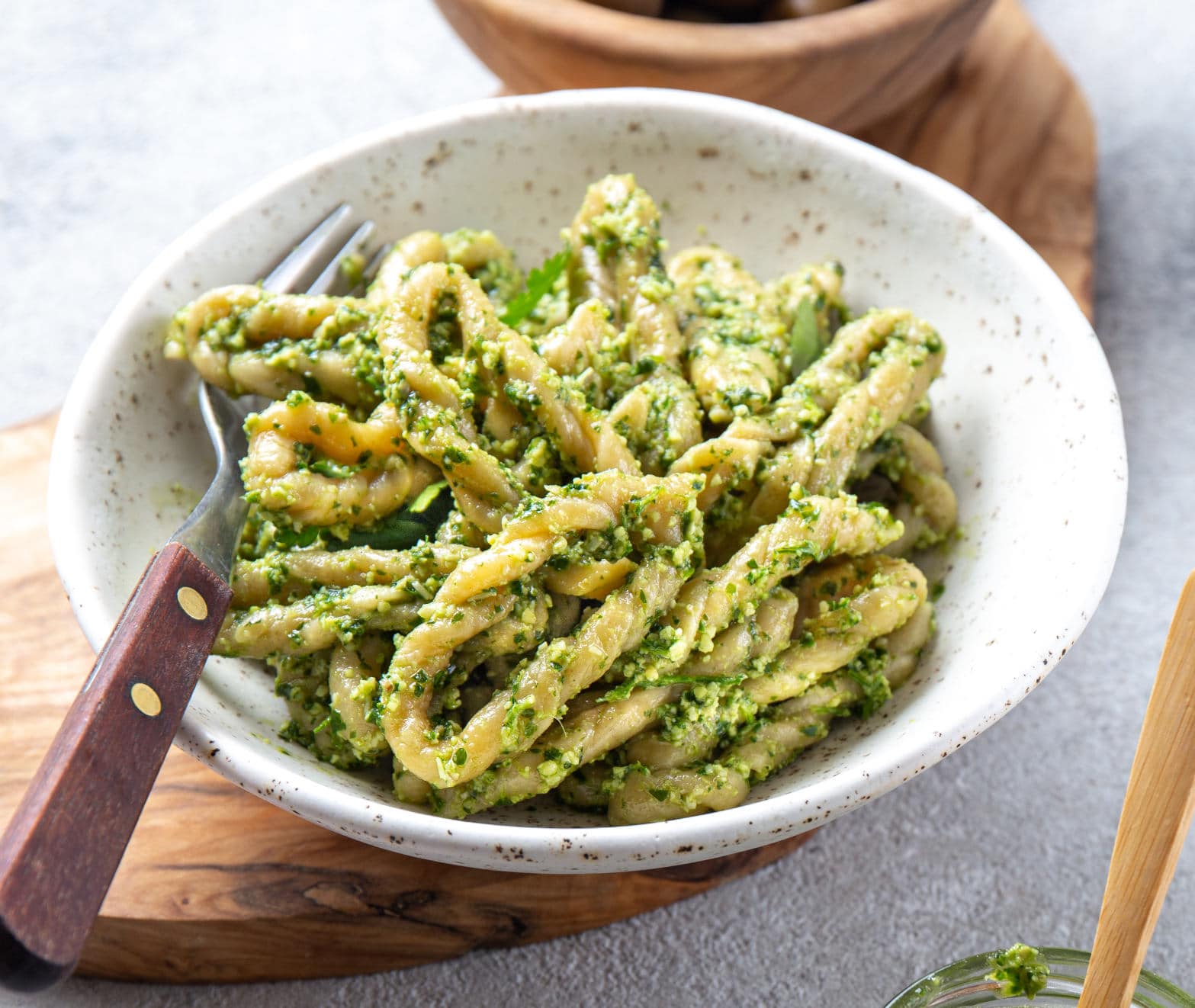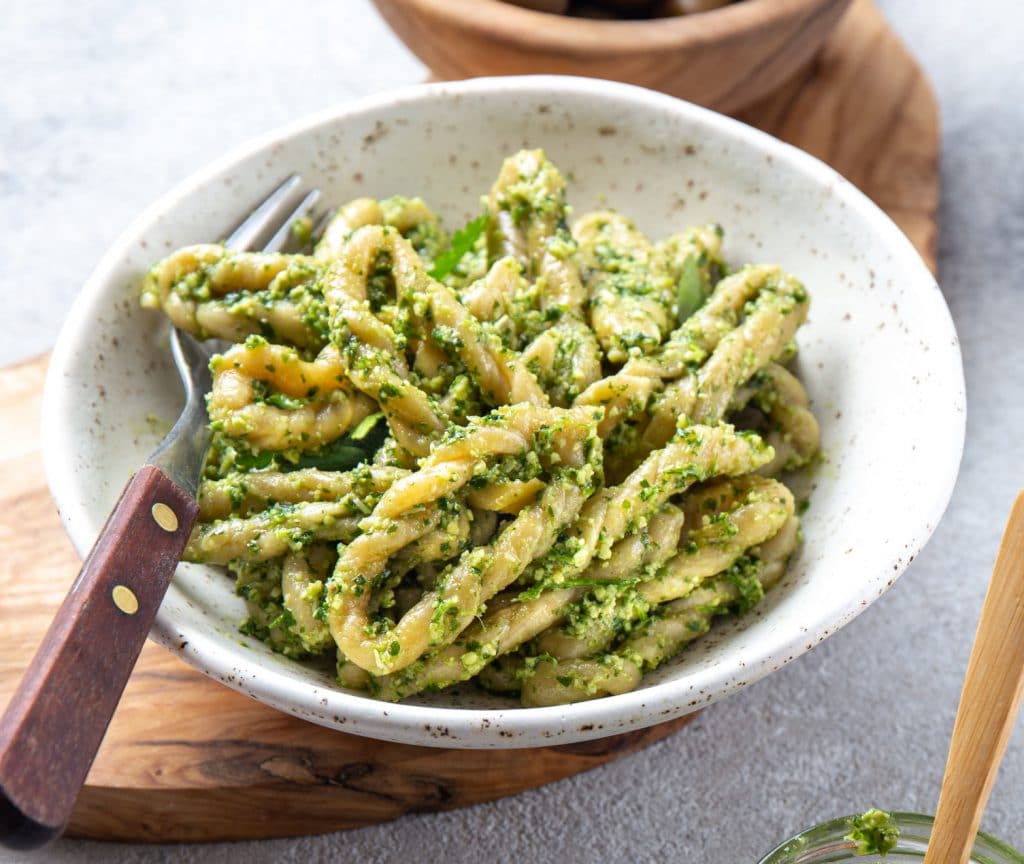 Lorighittas might be the coolest shape in this lineup. These are small braided rings that don't require any special tools, just deft hands. While they may be a little time-consuming to make, they are worth the effort. This can be a pasta party activity.
Roll a piece of dough into a long thin rope. Using your three middle fingers, wrap the rope around them twice and pinch the ends together to seal into a loop. Remove the loop from your fingers and delicately hold where the two strands cross. Starting at the bottom where the ends are sealed, carefully twist the strands together as though you are winding a watch.
Place the lorighittas on a floured sheet pan for several hours so they hold their shape before cooking.
Now you have 5 easy homemade pasta shapes in your culinary repertoire without a pasta machine. There are many more, but these are a good place to start. Just remember that nothing needs to be perfect. Just have fun and enjoy.
---
Recent Recipes