Is It Safe To Eat Frozen Fruits & Vegetables From The Bag
Key Takeaways
All frozen fruit & produce must be thoroughly rinsed and then boiled briefly before being considered safe to eat. Berries and other fruit need no more than a minute of boiling, but vegetables should typically be cooked until done unless being consumed raw, whereby they also need a minute.
Imported frozen fruits and vegetables carry the highest risk of carrying foodborne pathogens like Listeria monocytes, Salmonella, and E. Coli.
Although all frozen produce carries a risk of contamination, frozen berries in the U.S. were found to be carrying foodborne pathogens over forty percent of the time.
Don't trust labels that state that fruits and vegetables are ready for consumption straight out of the packaging. The risk of contamination is always there. Several product recalls and outbreaks have been connected to "ready to eat" frozen produce.
Having frozen produce, herbs, and fruit like berries on hand saves time and, mostly, money. After all, as most of us know all too well, procuring frozen blueberries, blackberries, and similar exotic fruits and veggies can be very expensive.
Before you make another smoothie straight out of the bag or decide to snack on frozen fruit or vegetables after nothing more than a quick rinse, did you know that there are more than 300 different kinds of bacteria, viruses, and parasitic organisms that can be found hiding in produce, according to the U.S. Department of Agriculture (USDA)?
There are significant risks that come with eating frozen fruits & vegetables straight from the bag, and we'll be covering exactly how to recognize and combat them to keep yourself safe and healthy.
The Risks Of Consuming Frozen Fruits & Vegetables
Frozen fruits and produce have become a norm in smoothies and salads, but there's a significant risk attached that consumers have to be aware of. The risk of serious illness developing instead of passing food poisoning is highest in children, the eldery, and those with compromised immune systems. Several foodborne pathogens, as well as pesticides, are known to be carried across active through the freezing process.
What Causes Contamination Of Fruits & Vegetables?
Fruit and vegetables can become contaminated with pathogens during any point from farm to table. Most foodborne illnesses survive cleaning and freezing well unless arduous steps are taken. Contamination can arise from the manure the foodstuffs are grown in, still water, sewage, or the feces of local wildlife. It can also occur during the picking, washing, processing, packaging, or food preparation stage as a result of unhygienic staff or working conditions.
Foodborne Illnesses Common To Frozen Fruit & Vegetables
Ongoing nausea, violent ceaseless diarrhea, fatigue-inducing vomiting, drastic temperature fluctuations triggering hot and cold sweats, bloating, and writhing abdominal spasms are just a few of the symptoms of food poisoning – the very real threat that comes with consuming frozen fruits, vegetables, and herbs without adequate preparation. Here are the pathogens that could contaminate commonly used foods.
Norovirus
As the number one pathogen affecting fresh and frozen fruits, vegetables, and herbs, the infamous norovirus has been responsible for countless cases of food poisoning throughout history. Even today, one can see the effect of contamination as in the recent explosive gastroenteritis case affecting Grand Canyon campers, hikers, and rafters in September of 2022. While this was triggered by a range of factors, human noroviruses (HuNoV), previously known as Norwalk-like viruses, are the prime factor behind acute gastroenteritis and are a known problem for frozen foods, especially berries. Most get away with mild stomach inflammation resulting in nausea, diarrhea, and dehydration lasting 12 to 24 hours, but the winter vomiting bug, as it is also known, can be fatal.
Hepatitis A
Hepatitis A (HAV) is an infectious liver virus that has been linked to frozen strawberries, blackberries, blueberries, pomegranates, and many other frozen fruits and vegetables. Between 2-7% of all global hepatitis outbreaks are due to food contamination. While most workers are screened for hepatitis, this jaundice and liver-damaging disease is most often transmitted from an infected person's poop to the fruit or produce during harvesting or from the manure it's grown in. It withstands freezing and is likely to be present if the farm responsible isn't diligent about its food safety procedures. While the fatality rate for HAV is lower than 1%, symptoms develop over two to four weeks but can last as long as fifty days.
Hepatitis E
Don't blindly trust food labels. Despite being marked "prewashed and ready to eat," 1.9% of just 911 vegetable samples tested in Italy during 2017 were found to carry Hepatitis A, and 0.6% had Hepatitis E. This is just one of many incidents. From frozen raspberries, various herbs, and lettuces testing positive for HEV RNA throughout Europe to zoonotic hepatitis E contaminating field-grown strawberries through their irrigation system, the risk of contracting the virus is low but scarily ever-present. The FDA and research confirm that HEV A & E is uncommon in the U.S., but there are numerous incidents elsewhere which is why one should be especially careful with imported fruits and vegetables, as well as other products.
Listeria
The International Journal of Food Microbiology published a study in 2020 that found Listeria monocytogenes present in 2% of all frozen fruit and 24% of frozen vegetables tested. According to the CDC, 1600 people contract Listeria every year, with an average of 260 fatalities arising. While infection is uncommon, the symptoms are severe and typically result in hospitalization. First signs of infection include a severe headache, high fever, chills, nausea, and diarrhea. There have been several food recalls in the U.S. over the last few years and numerous international outbreaks of Listeria. In 2021, Dole Packaged Salads caused infections across thirteen states, while Fresh Express Packaged Salads caused one death while affecting ten states. Just a year prior, enoki mushrooms from three separate companies caused a listeria outbreak across thirteen states.
Salmonella
Although far less common, the diarrheal illness Salmonella, famous for being carried by uncooked chicken, is also typical of frozen fruits and vegetables. Salmonella bacteria infects roughly 1.35 million people annually in the U.S., and food is the primary source of illness. Like Listeria and E. coli, this bacteria survives freezing temperatures well. It frequently survives on the surface of frozen berries, but other frozen foods aren't exempt. Shoppers should be particularly wary of imported frozen fruits and vegetables. A salmonella typhi outbreak in Florida was connected to the consumption of mamey sapote, a fruit imported from Mexico and Central America.
Escherichia Coli (E. Coli)
Once again, even though certain frozen fruits are packaged as ready to eat and should therefore have been clear of contamination, studies conducted between 2019 and 2019 found that roughly 1% of these products contained E. Coli. From Fresh Express Pre-Packed Caesar salad kits and various Wegman's frozen meals cauliflower in 2020 to the now-closed purveyor of frozen precooked meals, Urban Remedy's salads and wraps recalled for E. Coli on the spinach in 2019, there have been several recalls throughout the USA over the last few years. However, as one can see, the risk runs far higher when using frozen food packs instead of individual specific frozen vegetables themselves.
Cyclosporiasis
Cyclosporiasis is a form of food poisoning that's caused by the cyclospora cayetanensis parasite. While the gastrointestinal distress ranging from explosive diarrhea to watery stools and bloating, will eventually go away without the need for antibiotics, sufferers can be infected for two months or more. Outbreaks in the USA are uncommon. Yet, in 2018, 250 confirmed infections arose from Del Monte vegetable trays that contained frozen broccoli, cauliflower, carrots, celery, and dill dip. During 2018, the Del Monte company had to recall three product lines, namely the 6-ounce, 12-ounce, and 28-ounce vegetable trays distributed by no less than nine major chains.
Giardia
The waterborne pathogen Giardia is responsible for giardiasis, one of the most common parasitic diseases in the world. Giardia is transmitted through the feces of infected animals, including dogs and cats, and people can get infected by drinking contaminated water or eating contaminated food. Although common severe symptoms include diarrhea, fatigue, nausea, weight loss, and abdominal cramps, some people can be asymptomatic and will carry the disease for months. Giardia can also cause long-term complications, such as malnutrition and stunted growth in children. Fortunately, giardia incidents in the USA are very rare.
Pesticidal Contamination
Washing fruits and vegetables as manufacturers do before freezing only reduces pesticide residue. It doesn't always wash all of it away, which is why one should never snack on frozen fruits without, at the very least, washing them, which still leaves a risk.
Fruits & Vegetables At Highest Risk of Contamination
Across all varieties, fruits that are eaten with their peels left on pose the highest risk of contamination by foodborne pathogens when consumed frozen, rinsed, or blanched alone. Berries are one such leading example, as you'll soon see, but here are all the fruits & vegetables that pose a significant risk.
Berries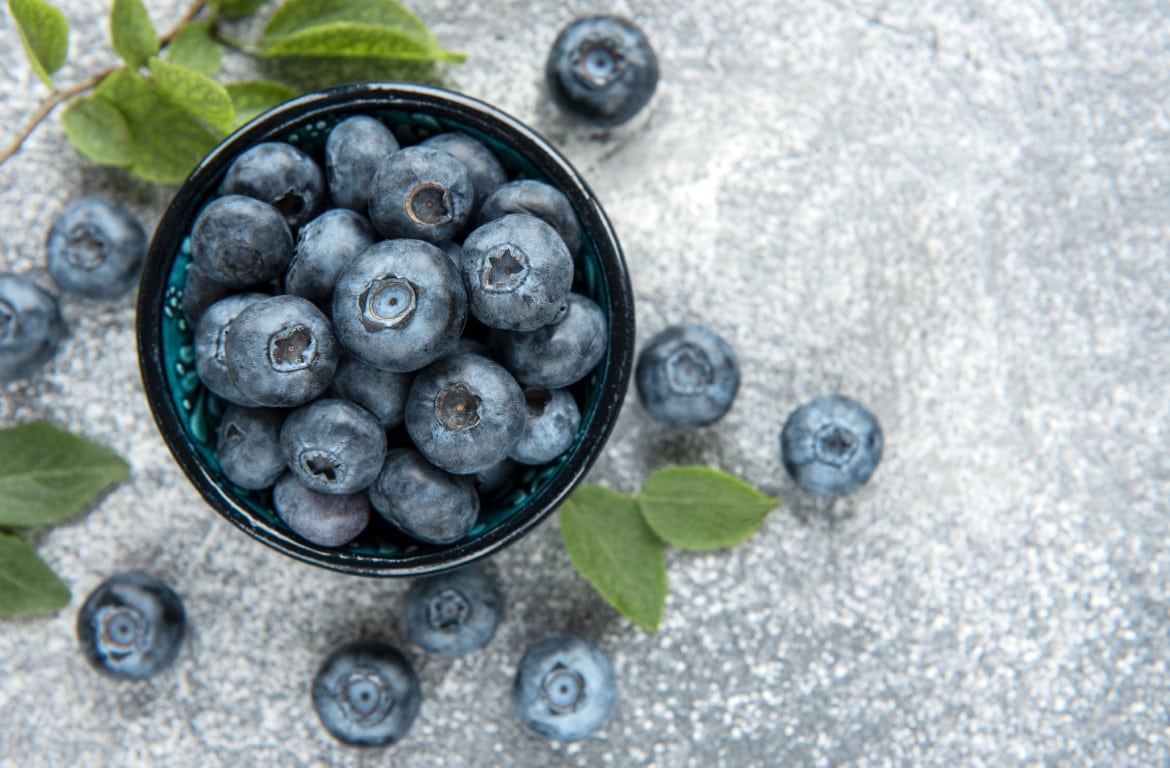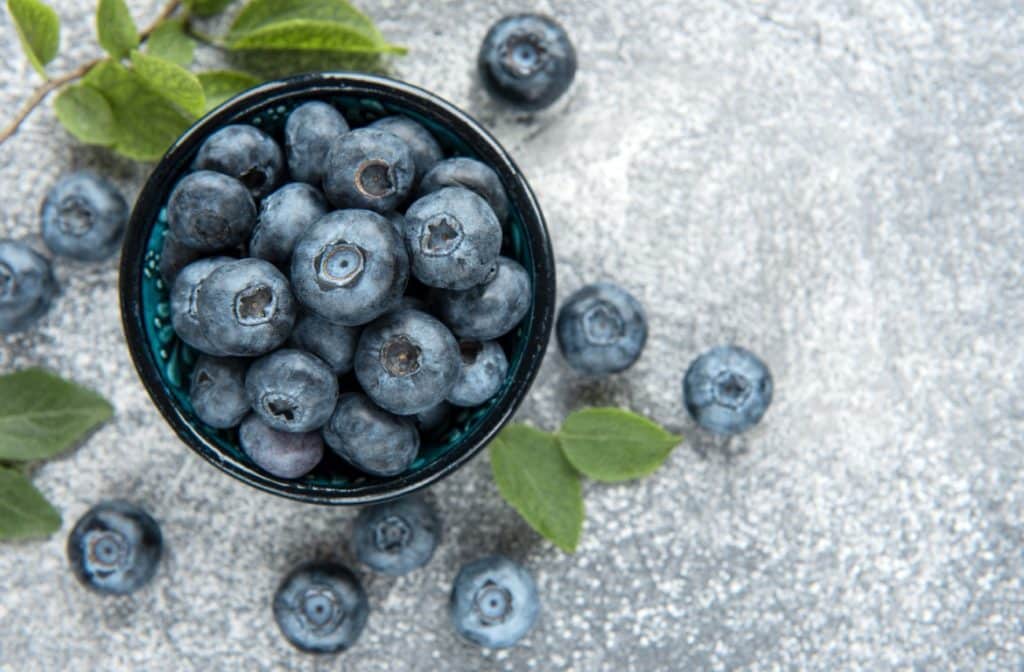 Berries arise over and over again as leading carriers of foodborne illnesses. Contaminated frozen strawberries arise as the most frequently contaminated, with frozen raspberries a close second. However, all berries are at risk. A prominent study observing outbreaks connected to contaminated produce found that frozen berries were responsible for 42.8% of all major outbreaks between 2008 and 2018. In 2018, frozen strawberries were at the root of a large-scale norovirus gastroenteritis outbreak in Germany. Even closer to home and more recent was a product recall by The Kroger Co. in the U.S., who had to recall their frozen Triple Berry Medley due to potential hepatitis A contamination. Don't take a chance with eating frozen berries straight out of the bag.
Peaches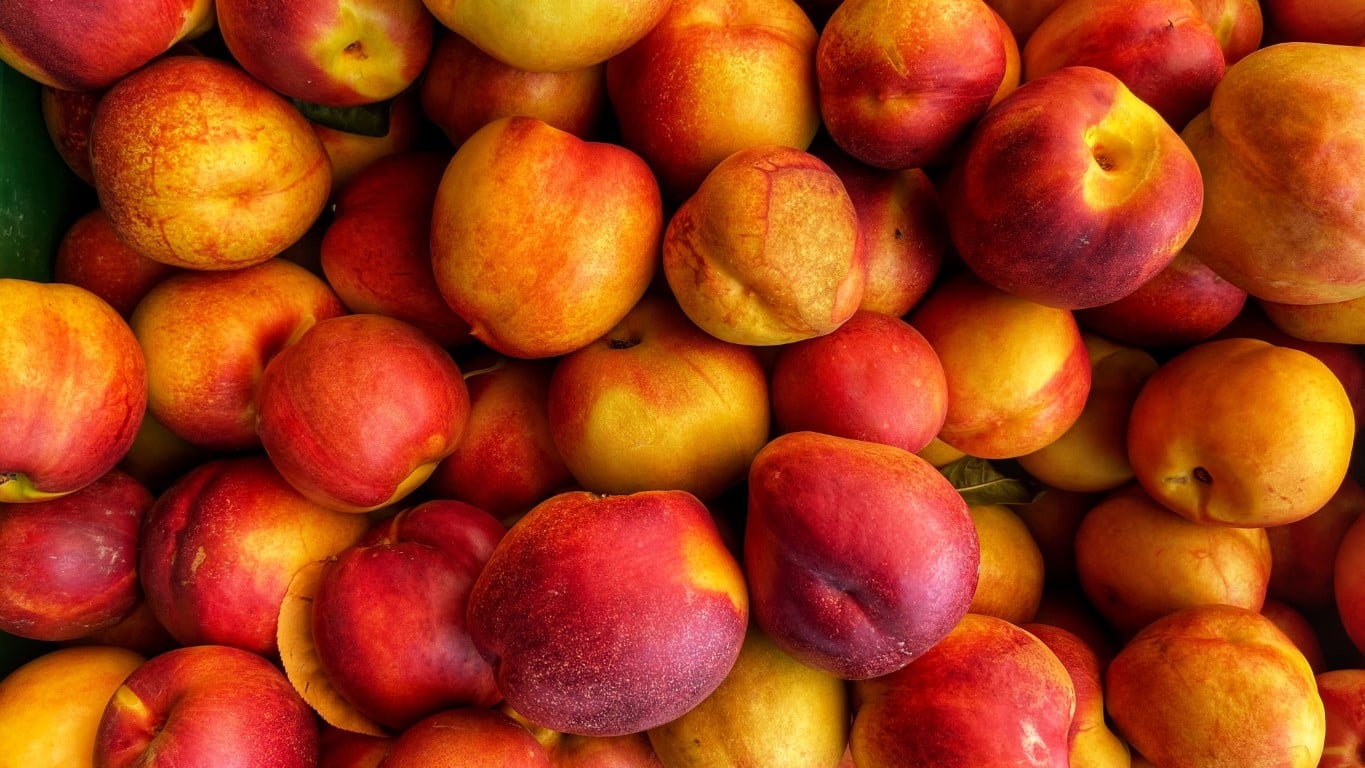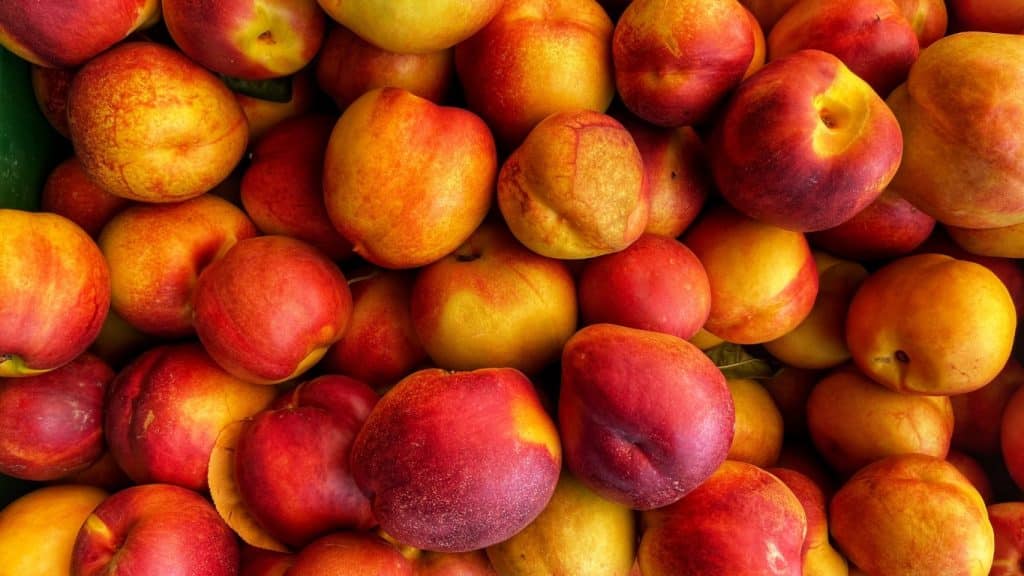 Frozen peaches are a high-risk fruit. As recently as May 2022, the Brookshire Grocery Company had to recall their frozen peaches in the U.S. due to contamination with Listeria monocytogenes. In August, Russ Davis Wholesale recalled their peaches from a single location in Hastings due to Salmonella, while Wegmans Food Markets Peaches were also found to be carrying Salmonella across multiple locations in the same month.
Pineapple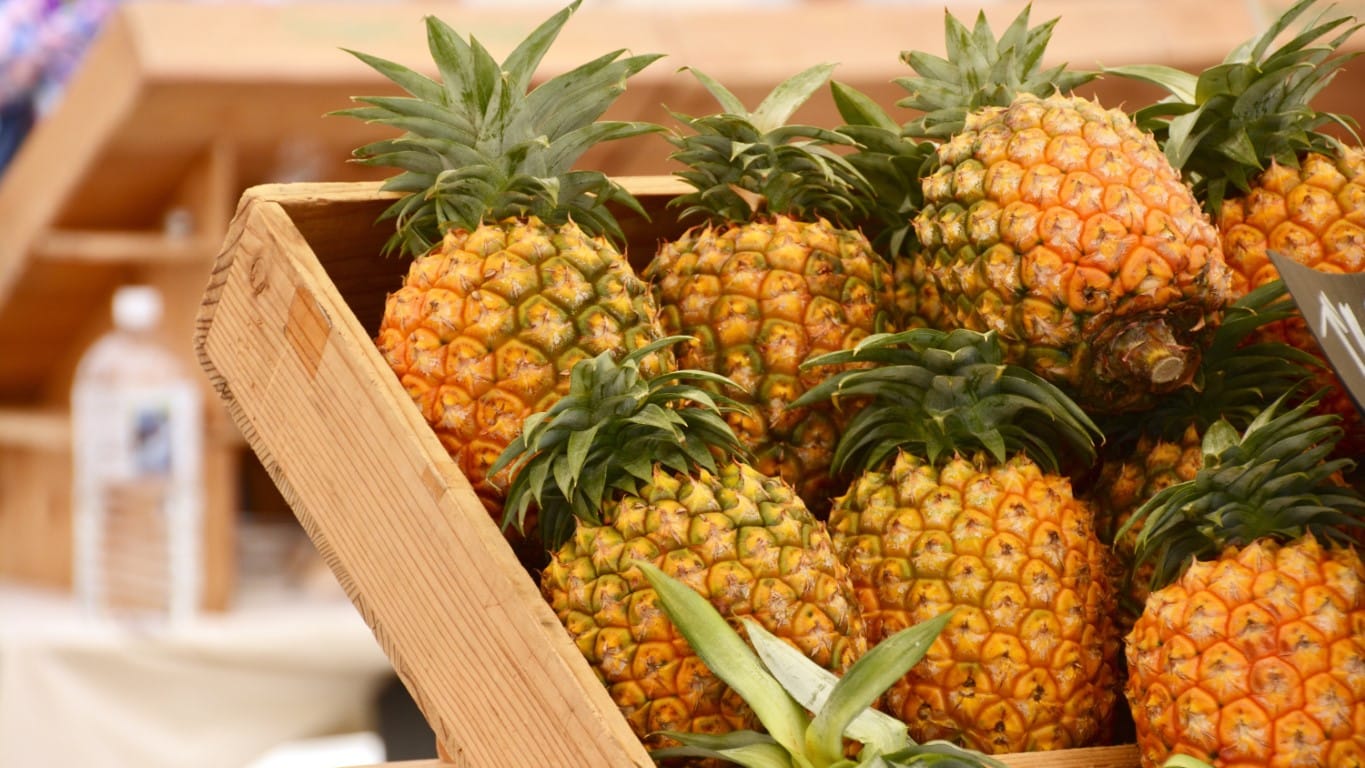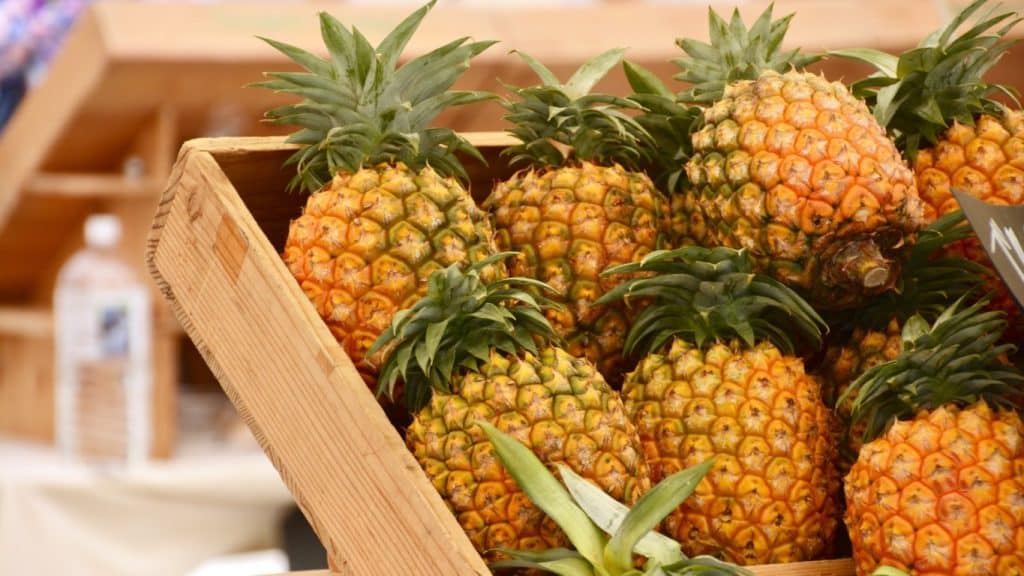 Frozen and pre-prepared pineapple making up a part of salad kits is a high-risk food type for contamination. Dole Fresh Vegetables, Inc. recalled their chopped teriyaki pineapple kits in August of 2022 due to Listeria monocytogenes found to be present, while just the year before, Dole had to recall the same product for the same problem.
Lettuce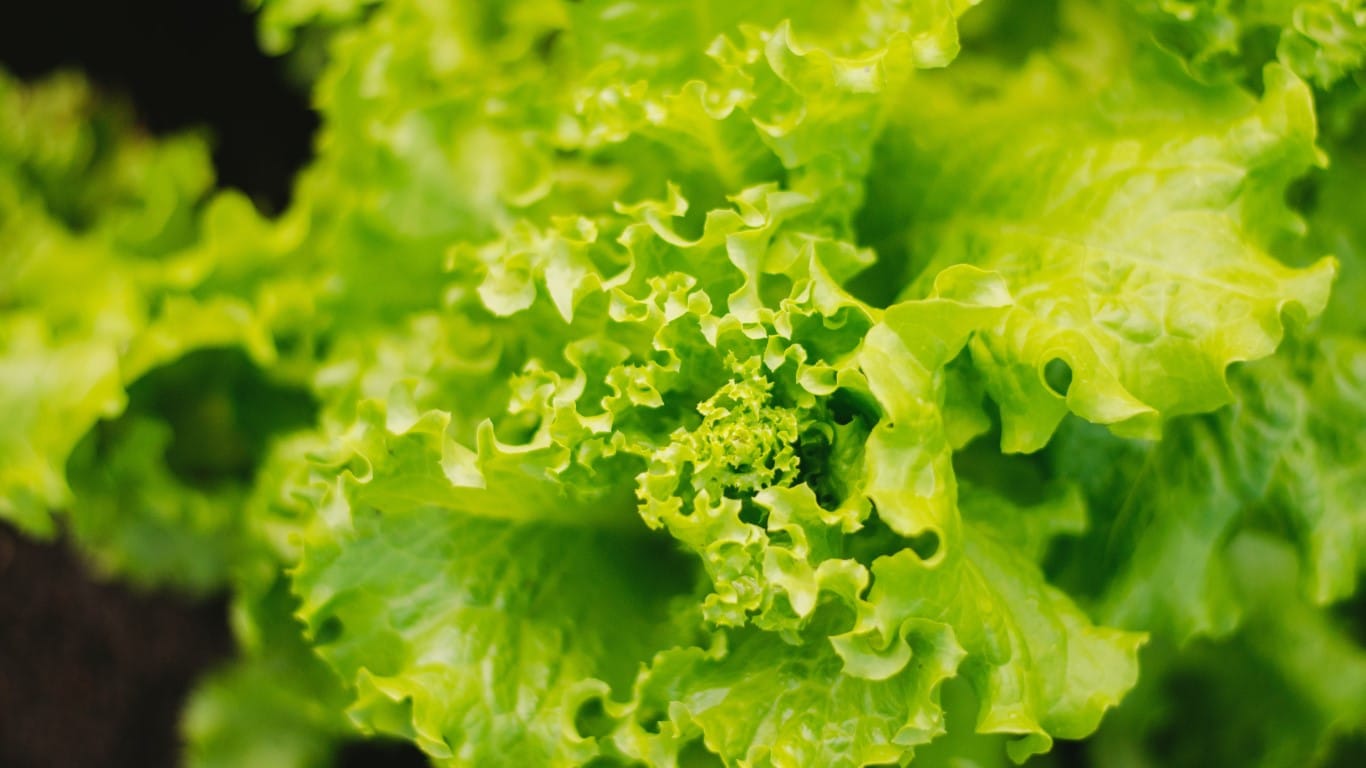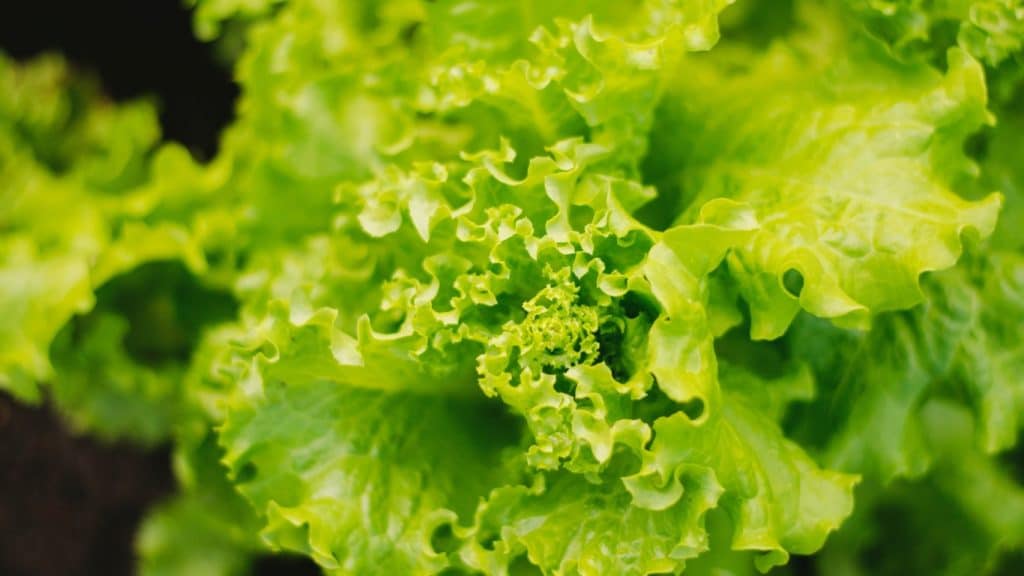 Although not conventionally sold frozen, lettuce arises over and over again as a leading carrier of foodborne illnesses. Always wash your lettuce thoroughly prior to consumption. As recently as August 2022, Wendy's restaurants were connected with an E. coli outbreak across four states resulting from contaminated romaine lettuce on their sandwiches. Lettuce was also the culprit behind 377 children and 65 adults in Finland contracting Salmonella. Iceberg lettuce, fresh cucumber, and frozen peas were pinned to the July 2021 outbreak.
Corn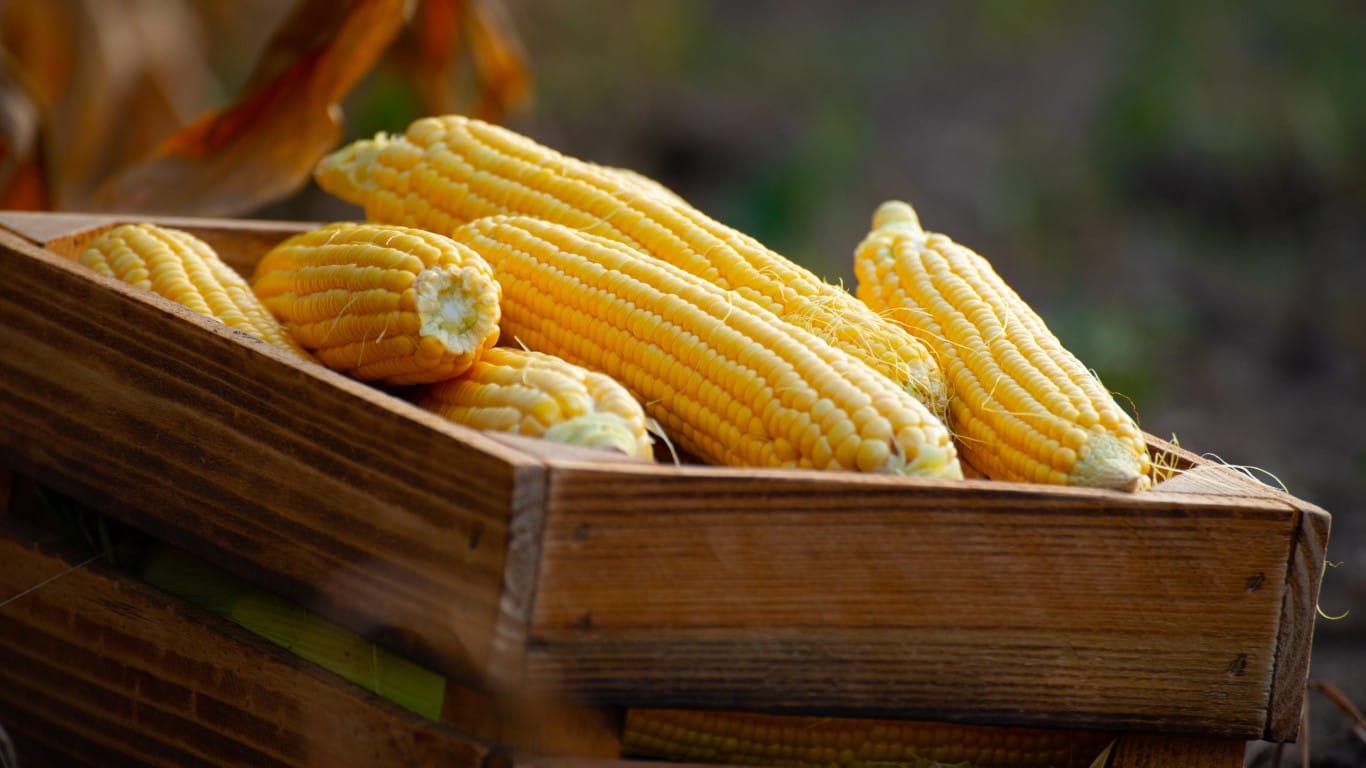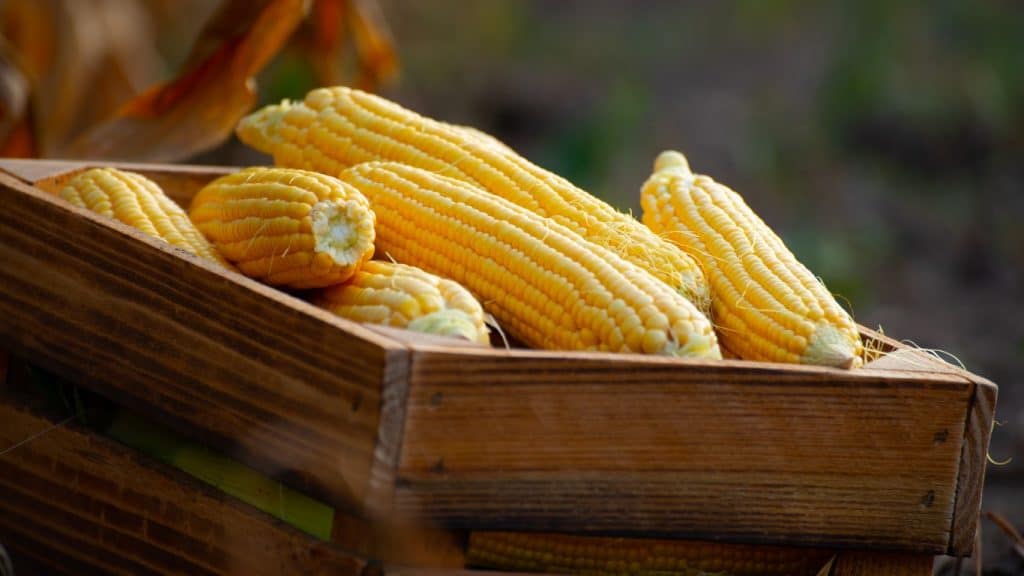 Frozen corn carries a low but notable risk of carrying foodborne illness with severe potential complications. Between 2015 and 2018, frozen corn from Hungary caused a multi-country outbreak of listeriosis, and after further investigation, it was found that 44% of all the sweet corn from the primary importer was contaminated. Nine people died as a result. Even closer to U.S. shores and far more recent were the 110 cases of Salmonella traced to frozen corn (Alasko brand) across multiple counties in Canada in January 2022. Corn can be dangerous.
Beans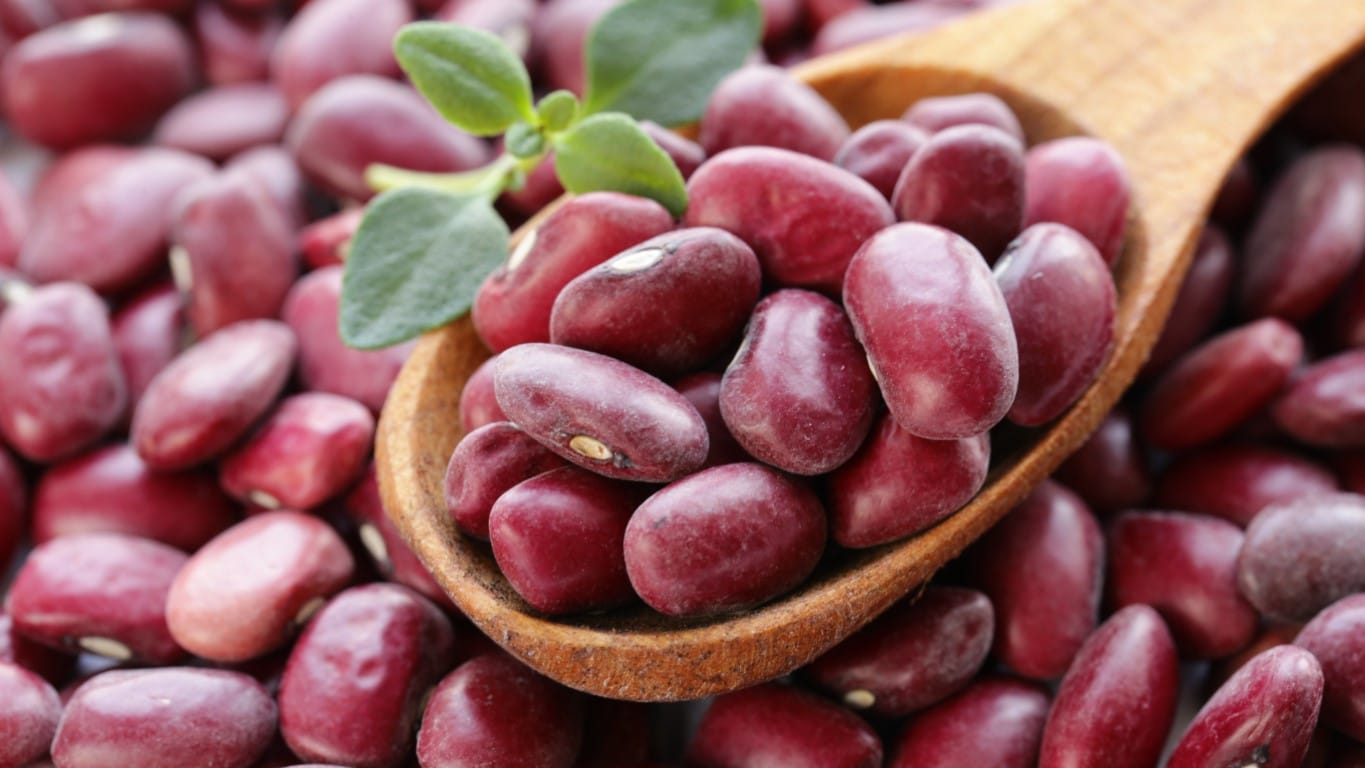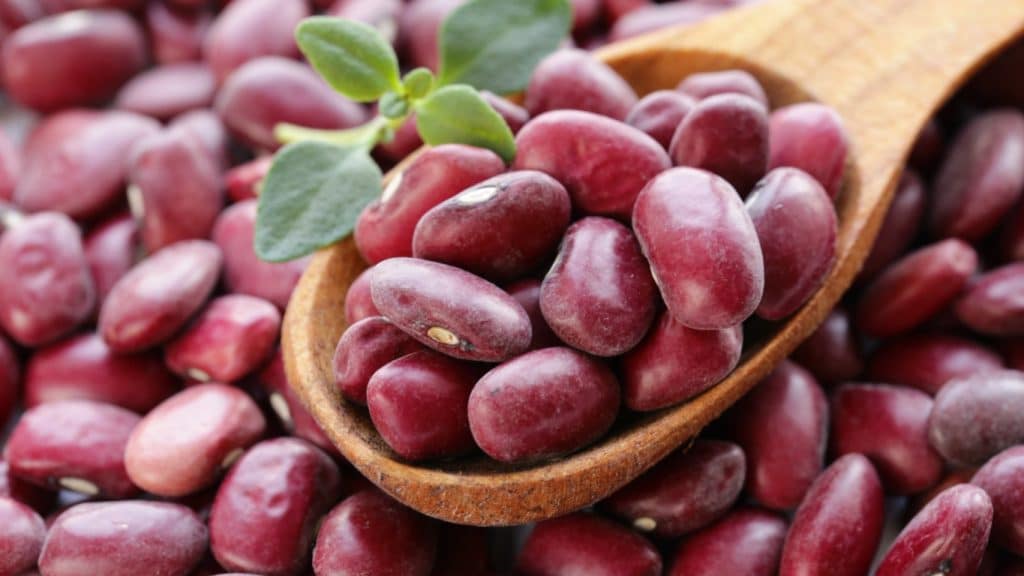 Historically and globally, frozen beans have been subject to several product recalls due to various foodborne pathogens. The last product recall in the U.S. was by National Frozen Foods Corp in 2018 due to Listeria monocytogenes contamination. Both ready-to-eat green beans and mixed frozen vegetables distributed over four months were recalled.
Peas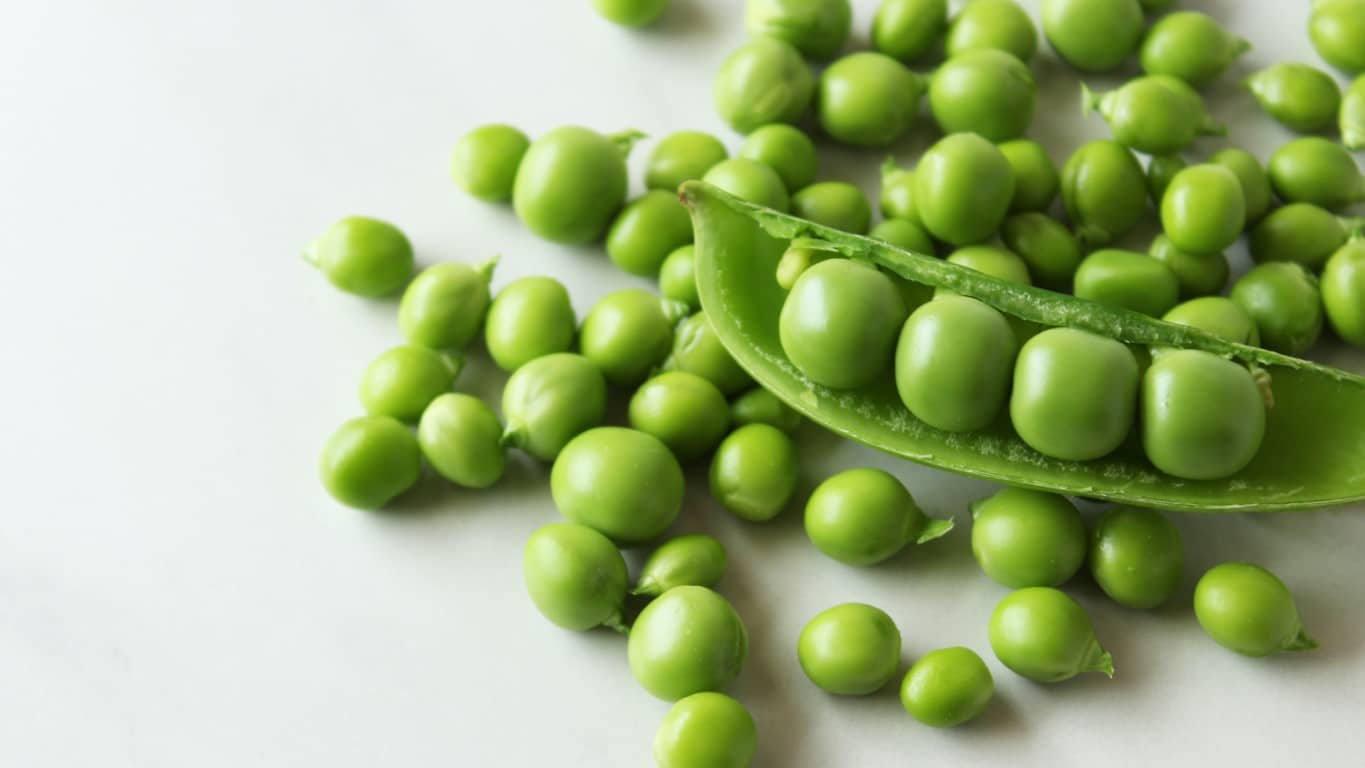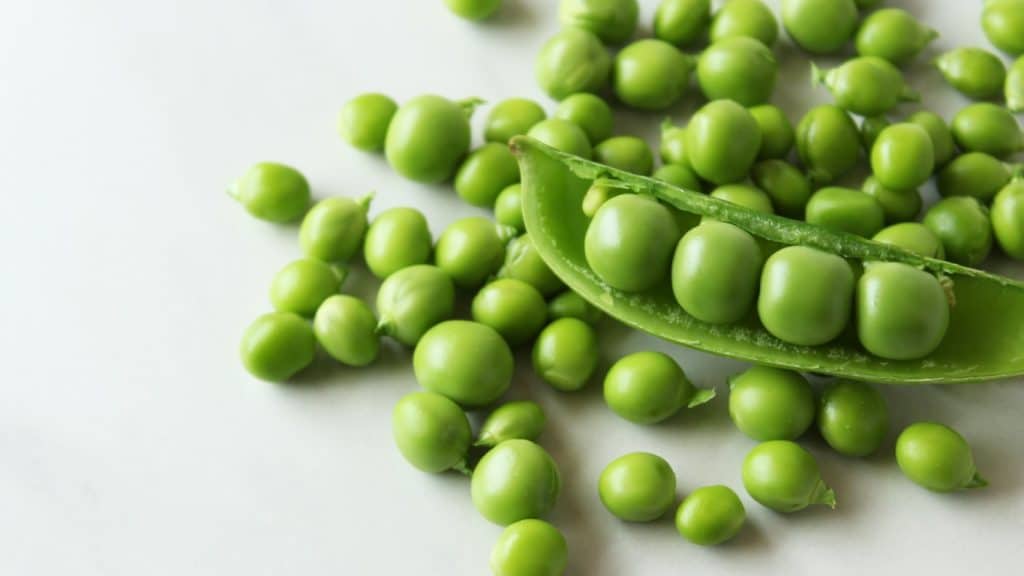 It may have been years since peas were identified as contaminated by any pathogens, such as they were in 2018 when Season's Choice Brand stocked by Aldis across seven states was recalled due to potential Listeria monocytogenes contamination. Just two years before that, HelloFresh had to recall their meal kits due to Listeria as well. Even fresh peas have been found to carry pathogens like Salmonella, as can be seen recently at Green Barn Farm Market in Wisconsin, where six people fell ill.
Peppers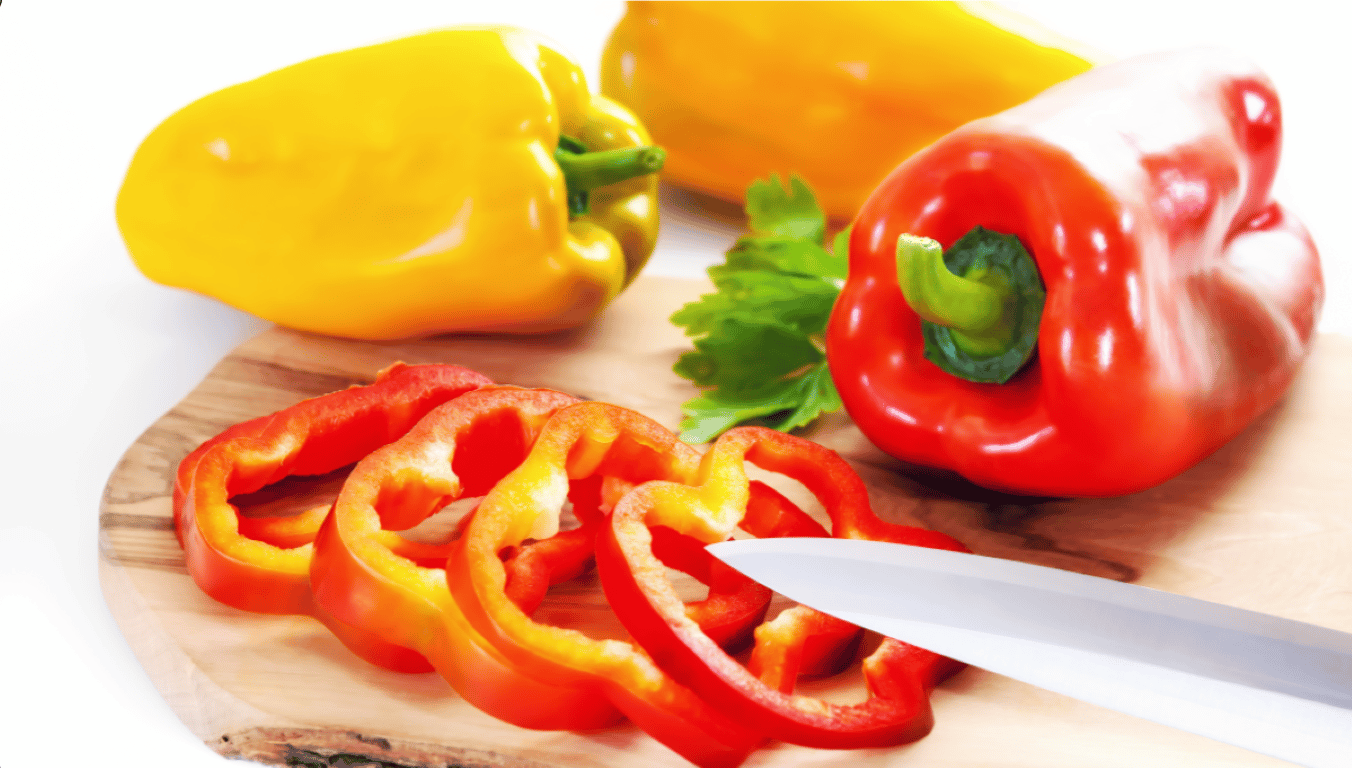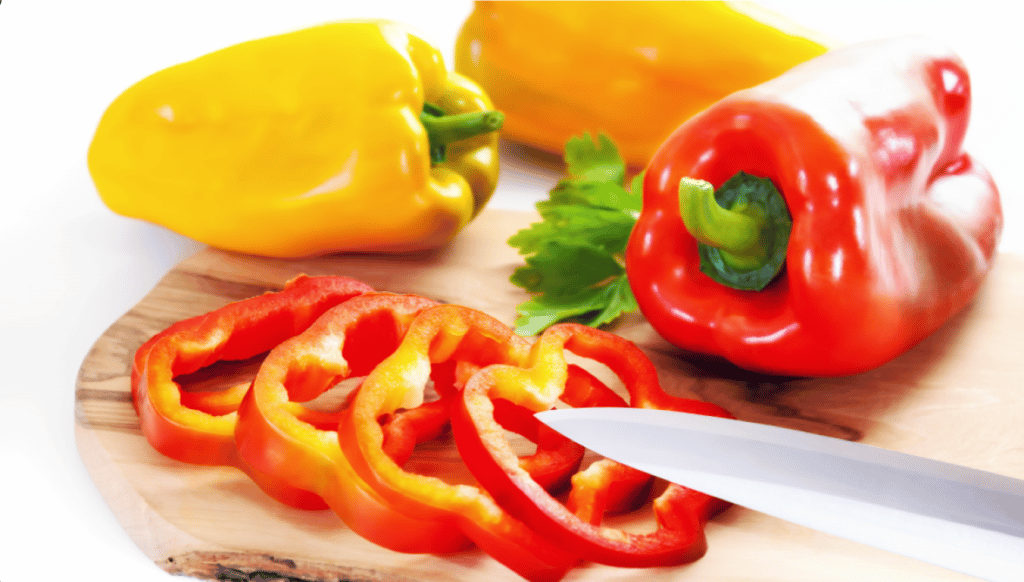 Frozen peppers look tasty enough to take a taste of once they're blanched but don't take a chance. There could be several contaminants ranging from plastic, like in 2021's La Fe Peppers and Onions recall, to seared red peppers carrying Listeria monocytogenes, as was the case in 2019.
Cauliflower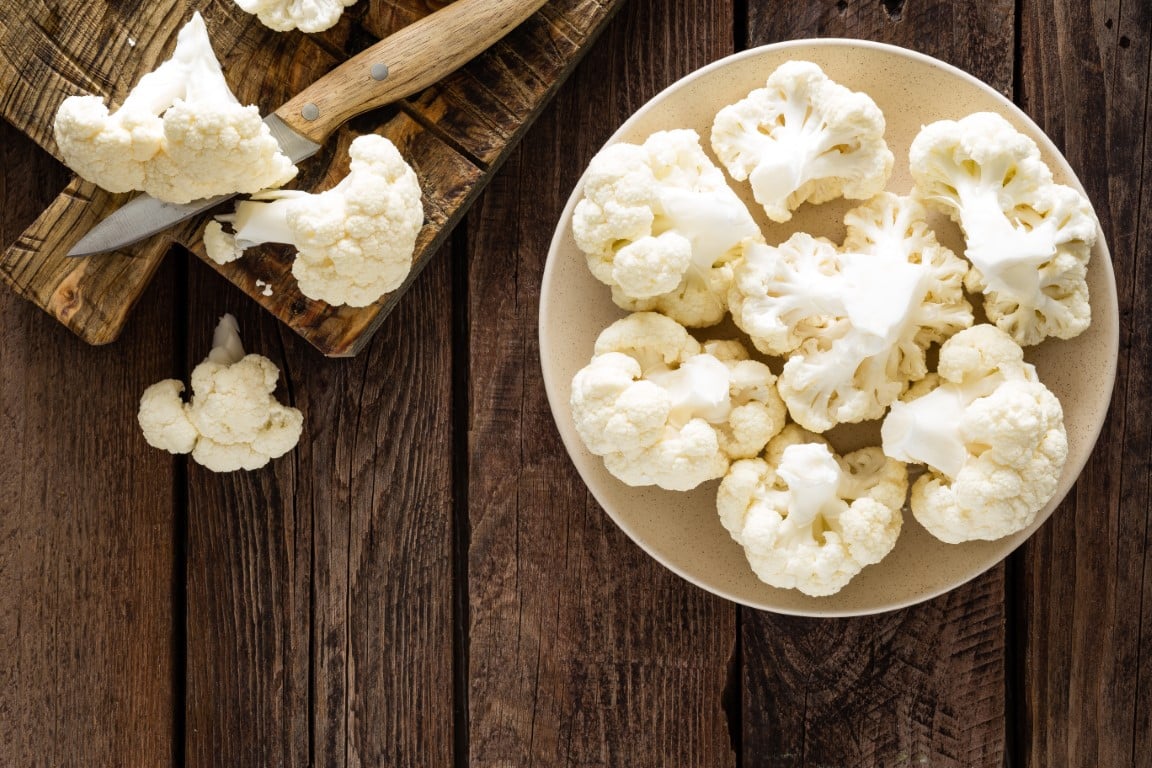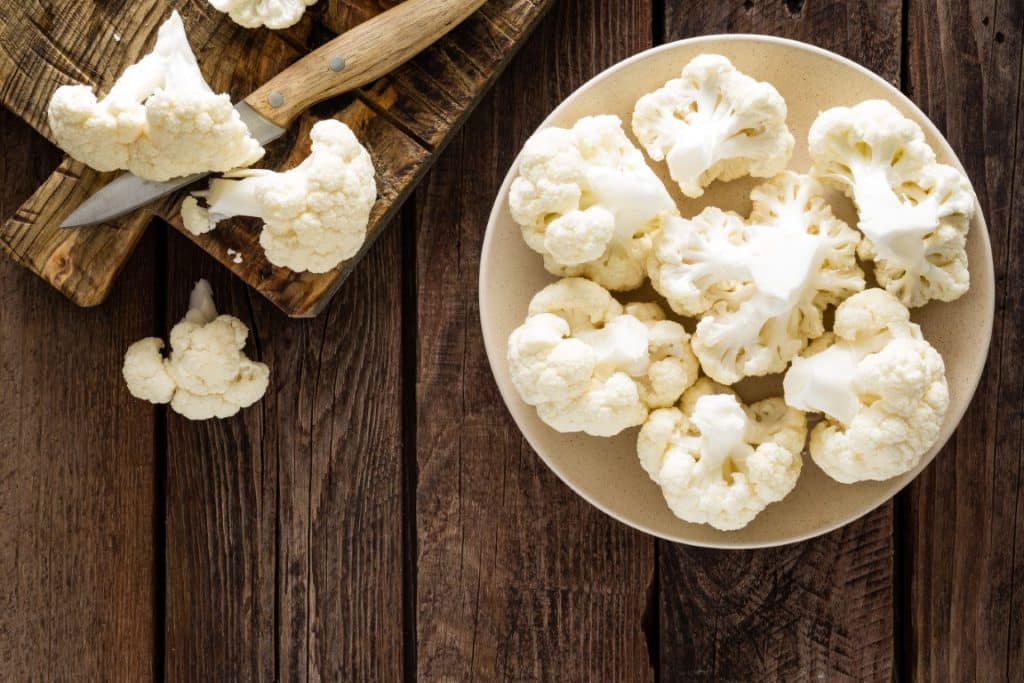 There have been several cases of potential contamination of cauliflower with various foodborne illnesses. In 2022, Whole Market Foods recalled their Red Lentil Dal, which included pickled cauliflower. Just a year before, T.J. Farms recalled imported frozen cauliflower from China. Del Monte's vegetable trays, which included broccoli, cauliflower, celery sticks, and carrots, were recalled in 2020 due to cyclospora. There have been a further fifteen incidents of contaminated frozen cauliflower between 2020 and 2017.
Broccoli
The last recall on frozen broccoli in the U.S. was by Private Brand in 2020, when their frozen broccoli cuts were found to be carrying Listeria monocytes. There was also the Del Monte mixed vegetable tray cyclospora incident in 2021. Additionally, frozen broccoli has been detected as a potential carrier of Listeria monocytogenes several times in mixed vegetable packs in the last five years.
Frozen Corn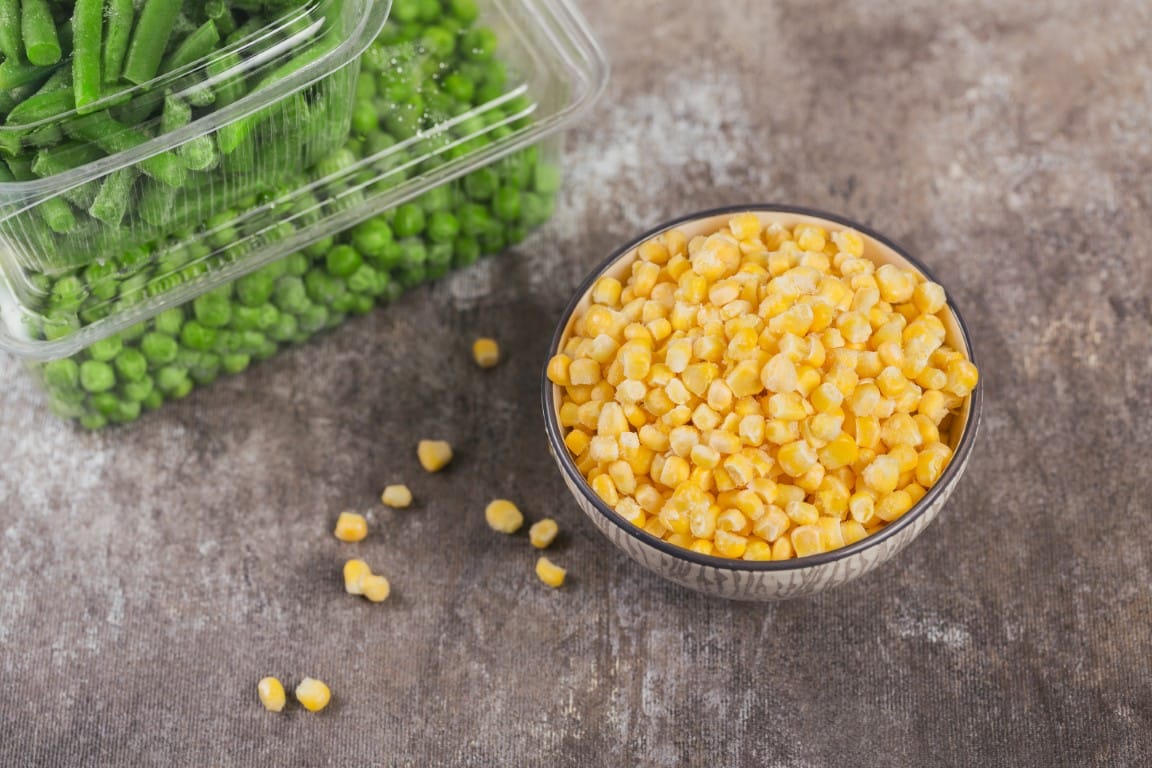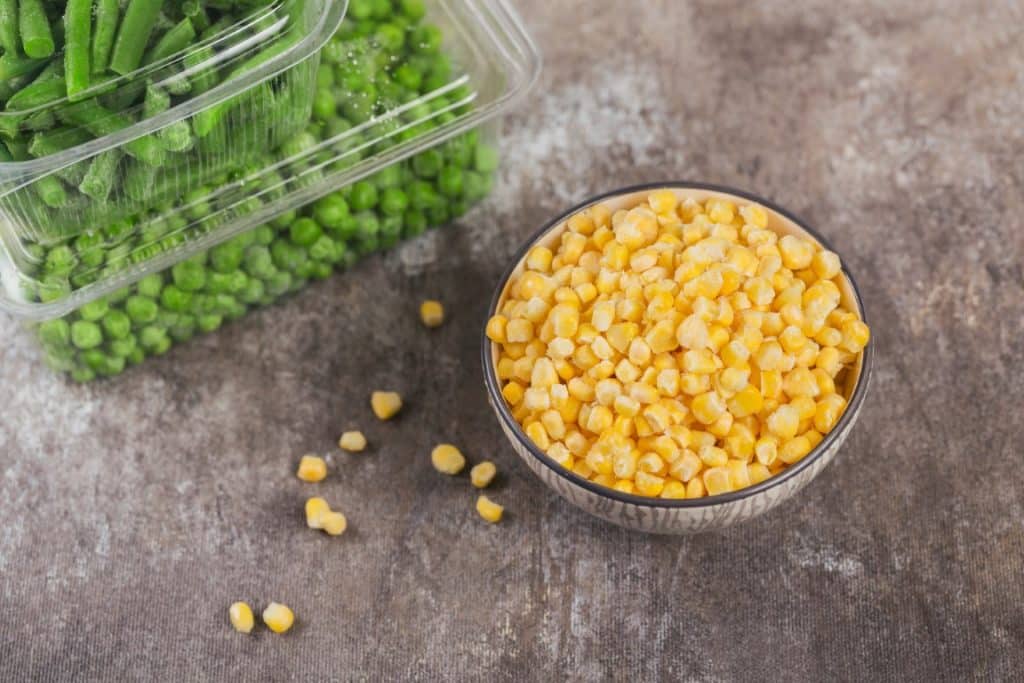 Frozen sweetcorn sourced from Hungary was found to be the source of a listeriosis outbreak in the USA and Europe. The connected consumer survey showed that 203 adults in Ireland said they regularly consumed frozen sweetcorn, but only 21 said they would eat it uncooked. A quarter said that sweetcorn does not need to be cooked before eating. The microbiological survey found that 9.8 percent of frozen sweetcorn samples were contaminated with low levels of Listeria monocytogenes.
Leafy Greens
In 2021, there were two major outbreaks of cyclosporiasis in the U.S. due to the consumption of leafy greens without the CDC listing which particular greens or the source.
Mushrooms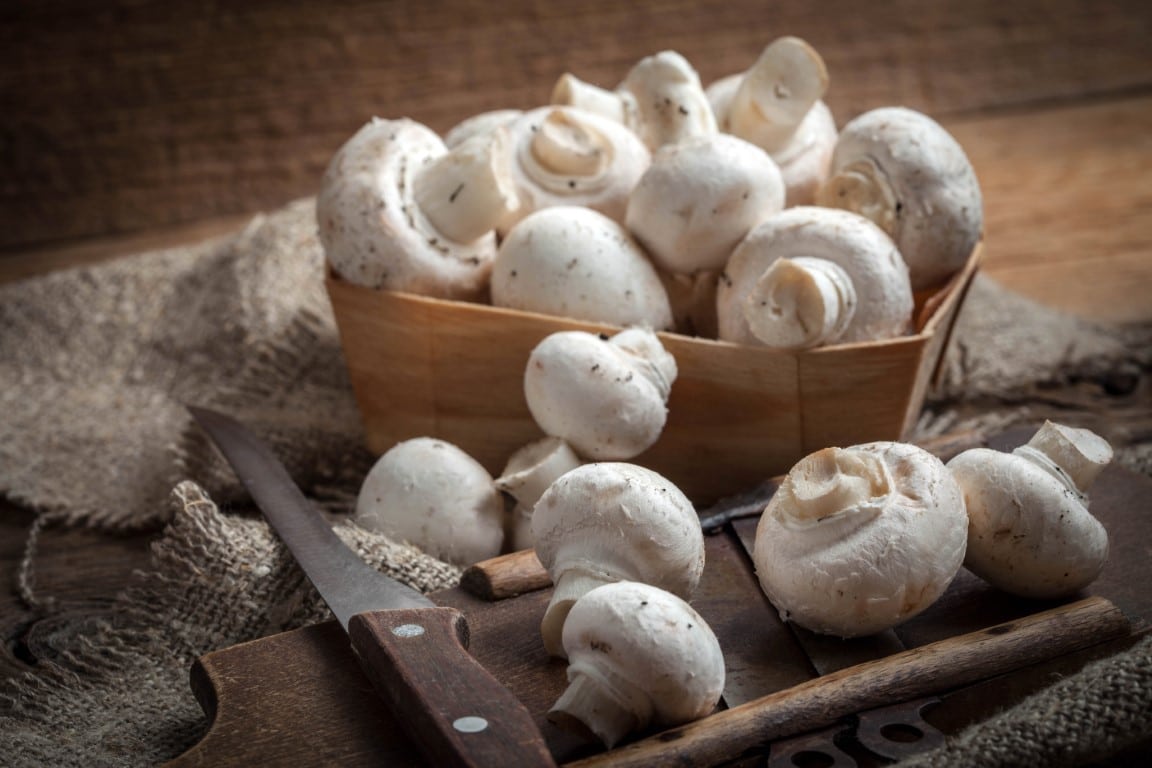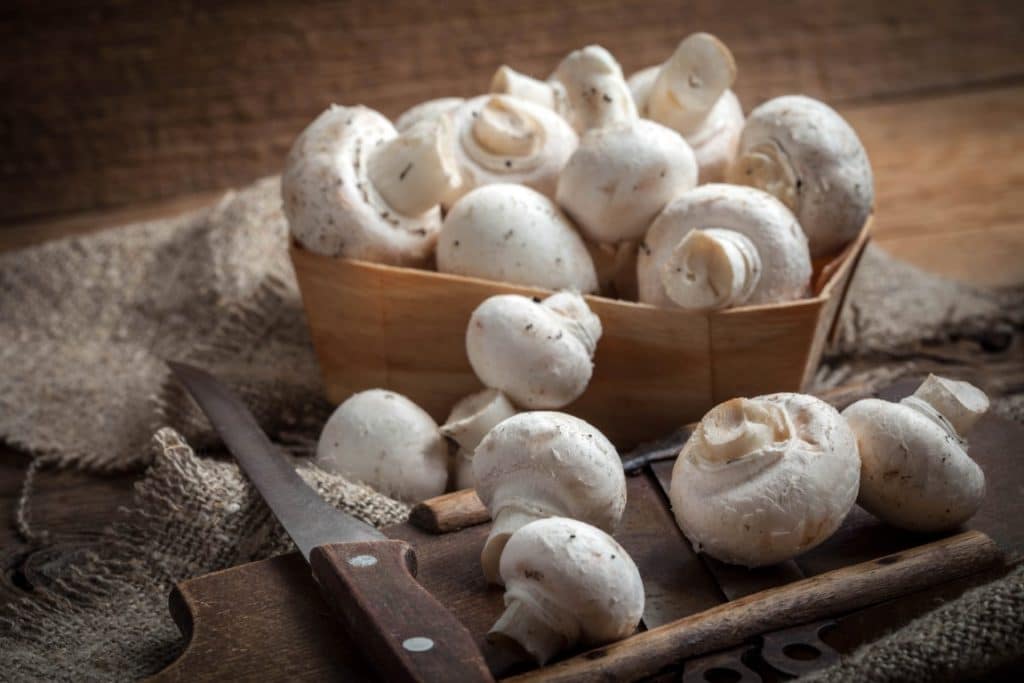 All mushrooms are susceptible to being contaminated by harmful bacteria and need thorough pre-preparation. During each and every year from 2022 ranging back to 2017, there have been frozen mushroom product recalls, so take extreme care when resorting to any frozen fungi. GHGA recalled their Mushroom Stir Fry Blend during September of 2022 due to potential Listeria monocytogenes contamination, which shows just how prevalent this problem is. Earlier in the year, Global Fresh Marketing, Top Quality Produce, Inc. Taiwan Best Quality, Golden Medal Mushroom Inc., Concord Farms, Jan Fruits Inc., and Yes! all recalled their enoki mushrooms also due to Listeria as well. Affected mushrooms across all the companies in question were traced to being imported from Taiwan and various other parts of China.
Other Foods Commonly Contaminated
It is not only frozen fruits and vegetables that carry a risk of harboring foodborne pathogens. Here are the other products to stay vigilant of.
Frozen Meat Products
There are very few frozen foods that are free from a risk of being contaminated. Even the food delivery giant HelloFresh had to recall their meal kits in September of 2022 because of E.coli in the ground beef.
Mixed Salad Packs
Although not frozen, shoppers should take care to wash their mixed salad packs thoroughly before eating. There are countless reports of prepackaged salad packs, romaine lettuce, and iceberg lettuce, all containing harmful pathogens like Listeria monocytogenes and Salmonella.
Making Frozen Fruits & Vegetables Safe To Eat
Even if you're making something that's already frozen like flavored ice cubes using real fruit, always boil up the frozen fruit first. The best way to ensure that your frozen food is ready to eat is to rinse it with hot water and then boil it for at least one minute in the case of berries and other fruits and for the full duration required by vegetables. We suggest blanching any frozen produce in boiling hot water for 20 to 30 seconds and then draining with the help of a colander. If none is available, decant the water off. Follow up with a final rinse before boiling for 60 seconds. According to the Food Safety Authority of Ireland, boiling berries and other fruit for one minute destroys any viruses and/or bacteria that may be present.
Why Blanching Isn't Always Good Enough
At boiling point, water only reaches 100°F and then starts to cool down. Research shows that commercial manufacturers typically allow their fruits and vegetables to undergo steam blanching at 95°F for 2.5 minutes in order to bring them to a point where almost all enteric viruses and bacteria are deactivated. The closest we can get at home is either steaming of fruit or vegetables in a steam pot simmering below a rapid bubble for 2.5 minutes and then giving it a rinse or boiling the produce for a minute in a regular pot.
Frequently Asked Questions – Eating Frozen Fruits & Vegetables
Here are all the answers to the lingering frequently asked questions about the safety of eating frozen fruits & vegetables from the bag that some may have.
Do You Need To Wash Frozen Fruit & Vegetables?
Washing frozen fruit and vegetables is a must, but at the same time doesn't guarantee that your produce is free from foodborne pathogens. Washing produce does remove most of the debris and other contaminants picked up during the final stages of processing, packaging, and retail, but it doesn't get rid of everything. The only way to ensure that the latent pathogens responsible for enteric diseases and other conditions are gone is to wash and 
How Long Does Frozen Fruit Last?
Well-packaged frozen fruit generally lasts for between six to ten months in the freezer. The longer you freeze fruit, the more water saturated and bloated the fruit tissue fibers will be, which affects the overall texture and consequent mouthfeel.
How Long Do Frozen Vegetables Last?
Most frozen vegetables last for up to twelve months in the freezer when properly packaged. The U.S. Department of Agriculture reminds us that food remains safe to eat indefinitely even though the flavor, nutrients, and texture all degrade. Even freezer burn doesn't make food unsafe to eat but rather only dry in certain spots. 
Are Frozen Berries Harmful?
Frozen berries are not harmful. The nutrients are locked in at peak freshness which makes frozen berries an excellent affordable, nutritious option. Buyers must, however, make sure to rinse and then boil their frozen berries for exactly a minute to destroy any potential contaminants. Frozen berries, especially those of the imported variety, are one of the highest-risk foods for carrying foodborne pathogens like norovirus, Listeria monocytogenes, Salmonella, E. Coli, and other enteric viruses and bacteria
Do Frozen Fruits And Vegetables Lose Nutrients?
Freezing locks in nutrients for up to a year in most cases. As long as the majority of fruits and vegetables remain at freezing point, they have the same nutrients as when frozen for about twelve months. There's also an initial loss of nutrients during the first few days, but after this point, the nutrient density remains stable for a year or more before slowly diminishing. 
---
Recent Recipes