Wild Fork Foods Review: Is Wild Fork Foods Any Good?
If you've heard of Wild Fork Foods but have not yet tried something from their expansive tasty range, you're doing yourself an injustice. Good doesn't adequately describe this excellent brick and mortar and online farm-to-table retailer. Wild Fork Foods pays careful attention to every step that it takes to present shoppers with the finest quality blast frozen meat, seafood, produce and other food at fantastic prices. From plant-based protein to exotic, healthy meat, they've got it all.
We'll be taking you through a comprehensive review of Wild Fork Foods. You'll soon realize what you're missing once you learn about the exciting selection of hundreds of products, the free delivery program, and the Wild Fork calibre of food that's hard to find anywhere else.
What Is Wild Fork Foods?
Wild Fork Foods is an online foods retailer specializing in the highest-quality blast frozen farm-to-table meat, seafood, produce, and other foods. Ultra-low temperature blast freezing locks in nutrients and flavor, offering customers a range of products promised to be as close to fresh as it gets.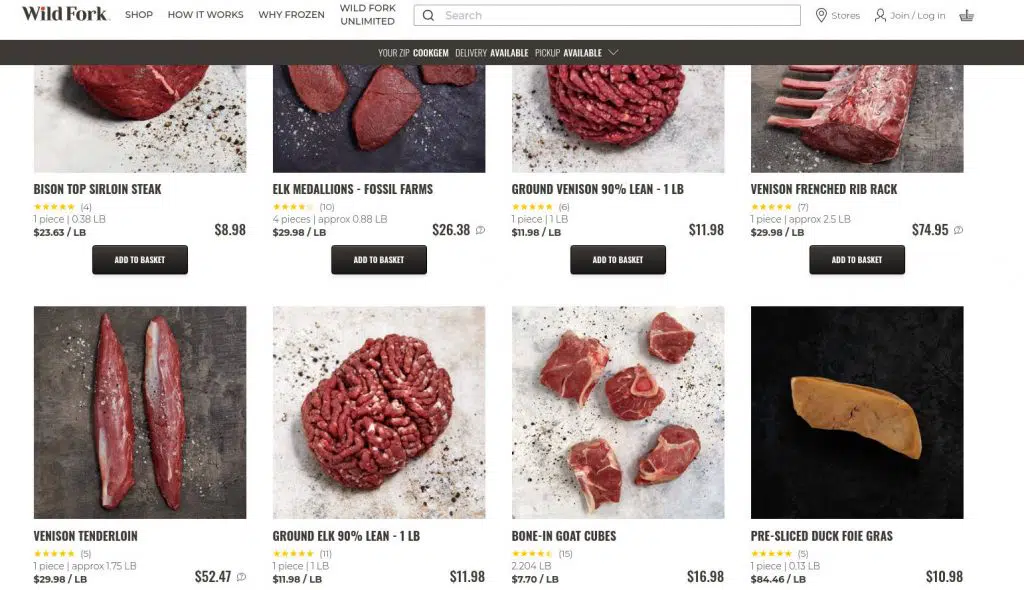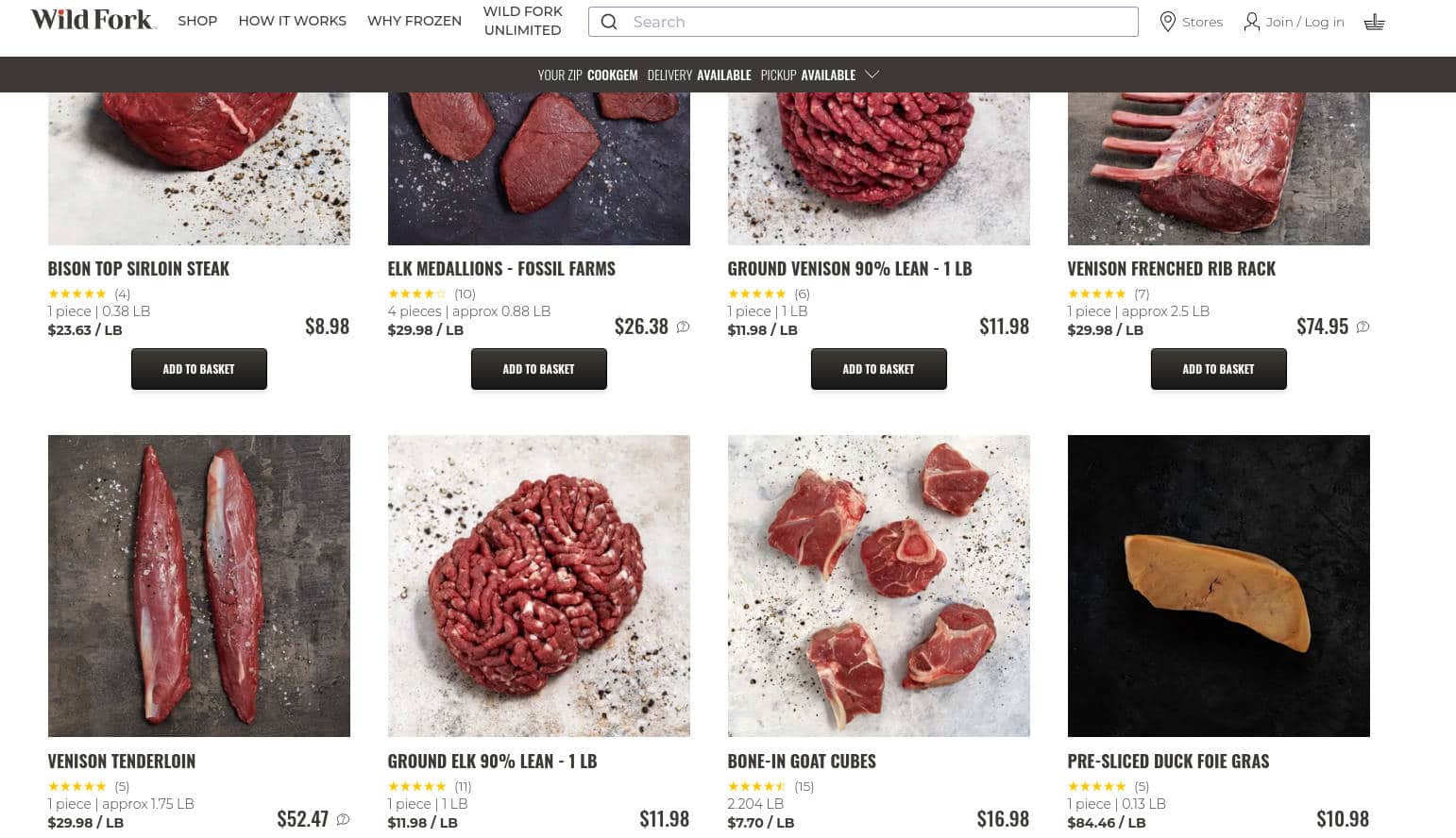 Wild Fork Foods Origin
It didn't take long for Wild Fork Foods to begin rapidly spreading across America since opening its first store in Coral Gables, Florida in 1995. Corporate headquarters are currently situated in Dorel, Florida.
Physical Locations
Within 14 months, Wild Fork Foods became so popular that a total of 12 storefronts opened up across America. There are multiple locations in South Florida, Central Florida, Dallas, and Chicago, with more expansion on the way. At the time of writing, California was just about to receive its very first Wild Fork Foods store.
Online Delivery – States Supported
For all those who aren't in reach of browsing through the massive range of amazing food first-hand, online delivery for most of the USA is available. Here are the states that Wild Fork Foods ships to:
Alabama, Florida, Georgia, North, South Carolina, California, Texas, Oklahoma, Illinois, Michigan, Wisconsin, Indiana, Iowa, Kentucky, Missouri, Ohio, Arizona, Nevada, Arkansas, Kansas, Louisiana, Washington D.C., Delaware, Maryland, New York, Pennsylvania, Virginia, West Virginia, New Jersey, Connecticut, Tennessee, Mississippi, Minnesota, Colorado, Nebraska, Idaho, Utah, and New Mexico
Note: Locations are as of September 2021.
Ordering Online – Multiple Delivery Options & Curbside Pickup Available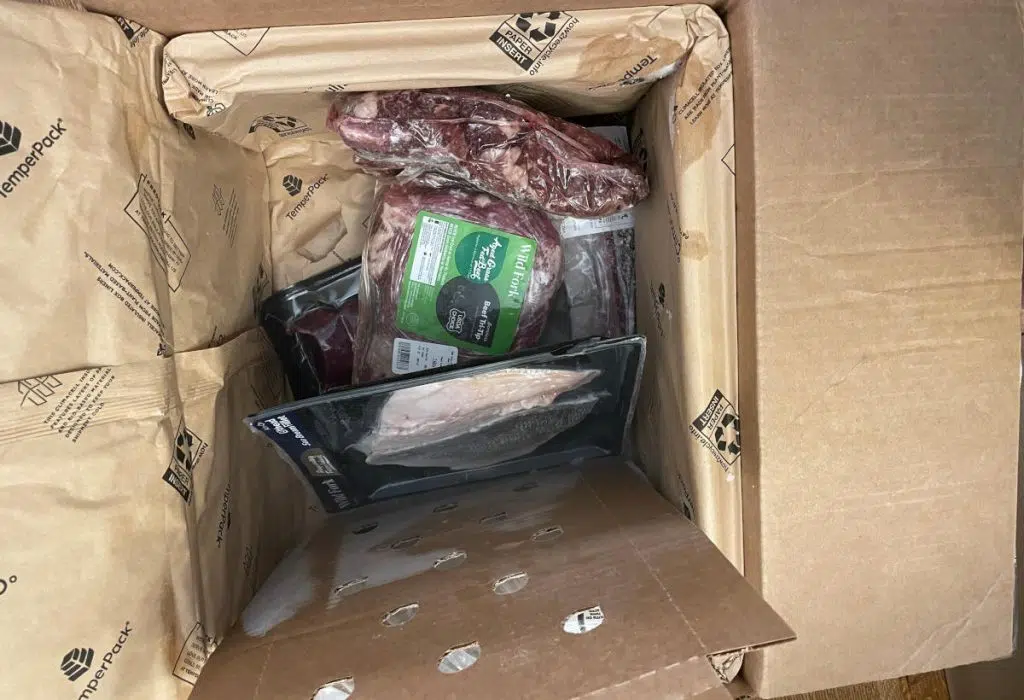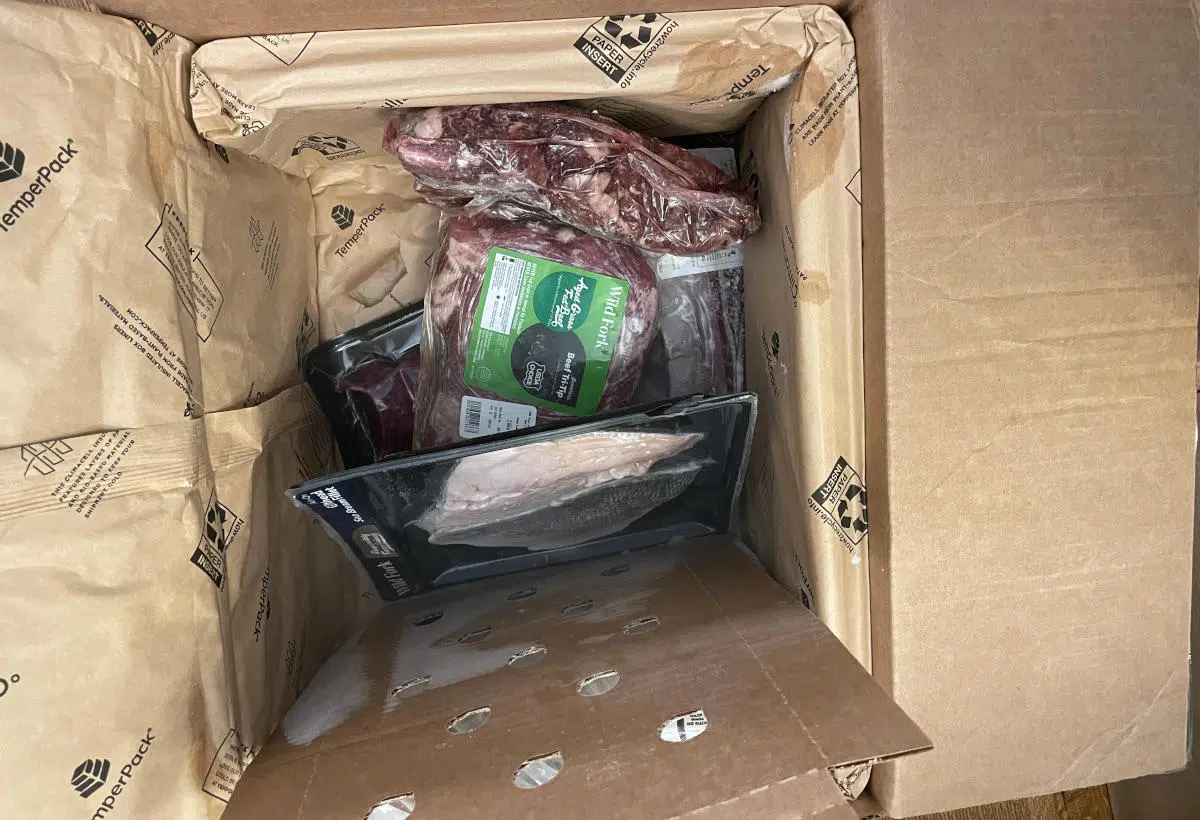 Depending on where you're ordering from, same-day delivery may be possible. The standard delivery charge is $4.95 for guests who aren't a part of the membership program. A minimum order quantity of $35 is enforced for those ordering from localities where there's a physical Wild Fork Foods store, and there's a $50 minimum order for national deliveries. National shipping ranges between $9.95 and $14.95, depending on the locality. There are four time slots running each day, with scheduled deliveries provided all week.
Order Whenever You Want For Free With Wild Fork Unlimited Membership
Wild Fork Unlimited is an annual membership program that allows you to order the minimum quantity or above anytime that you want without any delivery fee charged. Those who live near one of the Wild Fork Foods stores or fulfillment centers have the cheaper Wild Fork Unlimited Local membership available at $29 a year. For national shoppers, there's the standard Wild Fork Unlimited plan at $49 a year. Both plans qualify for same-day scheduled delivery.
Note: Prices are from October 2021.
What Makes Wild Fork Foods So Different
There are so many factors that make Wild Fork Foods a wildly popular supplier of some of the best meat and seafood in the USA. Here are all of the defining differences that make this one specialty food retailer that you have to try.
Rapidly Frozen Fresh Food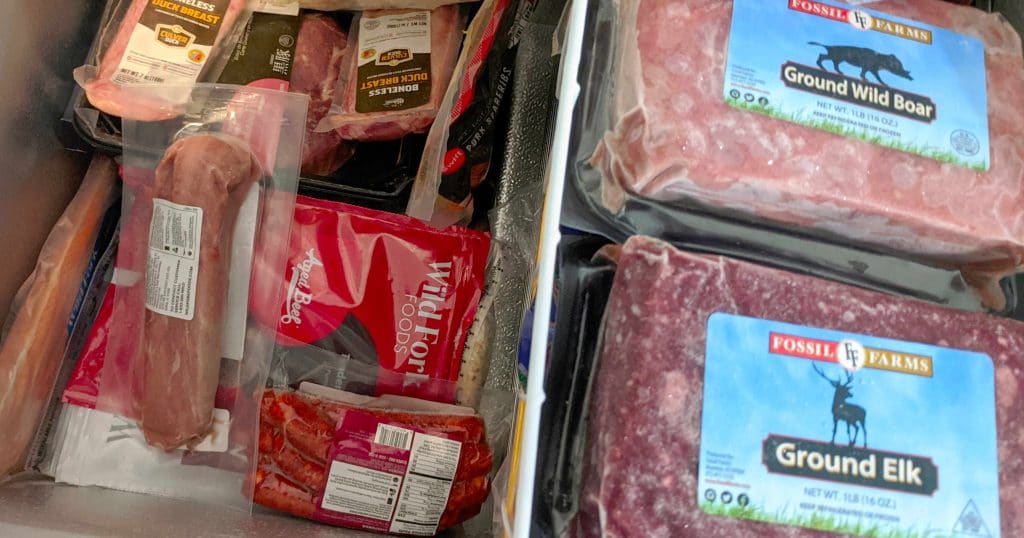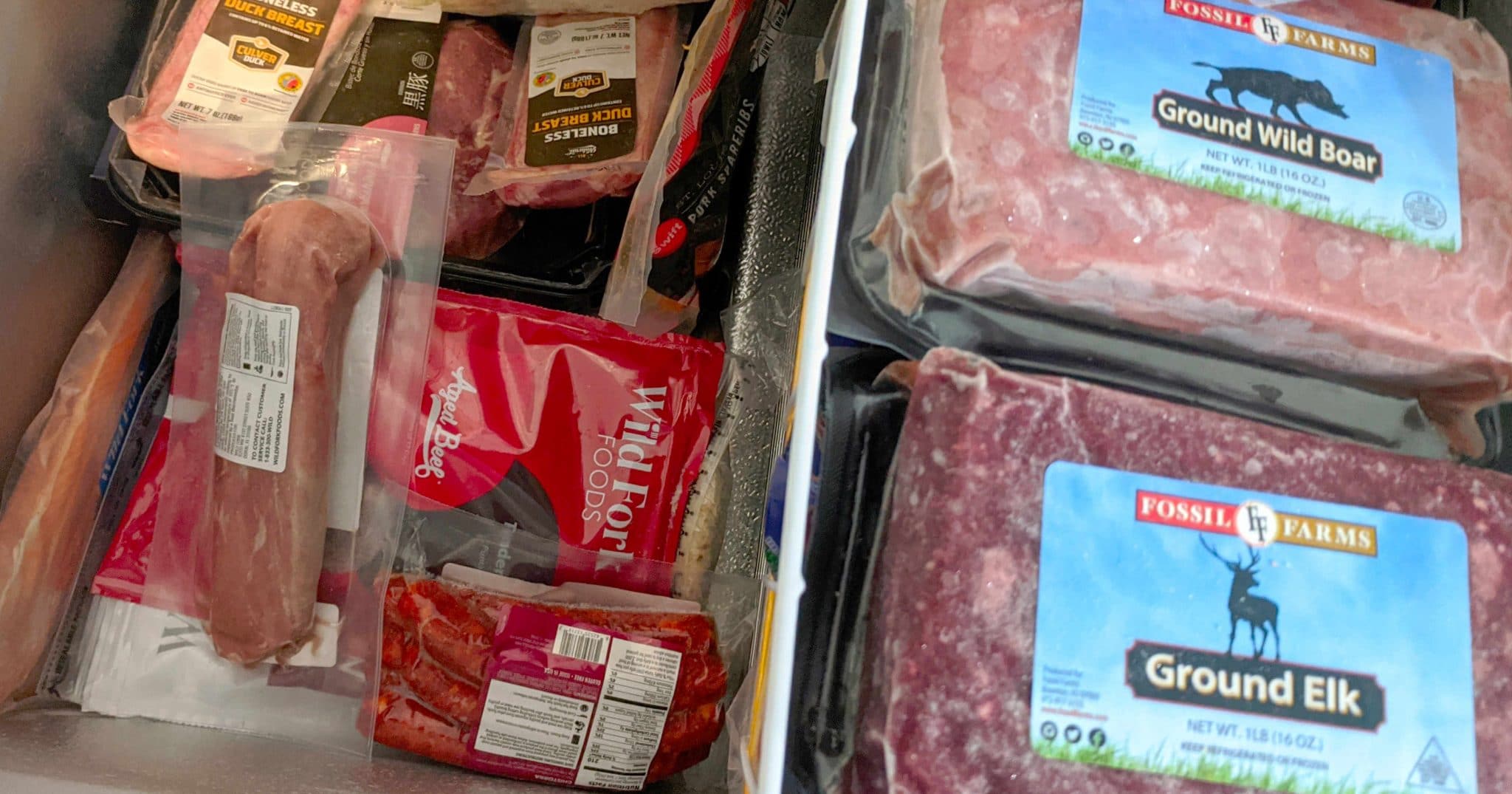 Conventional frozen food is flash-frozen, which, despite the name, is a prolonged process that allows nutrition and flavor to seep away over time. All products from Wild Fork Foods are blast frozen utilizing a process that freezes ten times faster. Crystallization is drastically reduced as high-quality meat, seafood, and other products are blast frozen at -40°F.
Superior Food Quality
Every product on sale from Wild Fork Foods is carefully selected to ensure the highest quality possible. Wild Fork details that their beef is bred by the nation's best slow feeders in specific regions like Nebraska and Colorado. The best conditions ensure cattle can thrive on the perfectly cool climate and abundance of fresh grass. Looking at how all beef on offer is at least 17 days aged with pork maturing for 8 is a clear indication of the discerning care that goes into the Wild Fork range.
Massive Product Range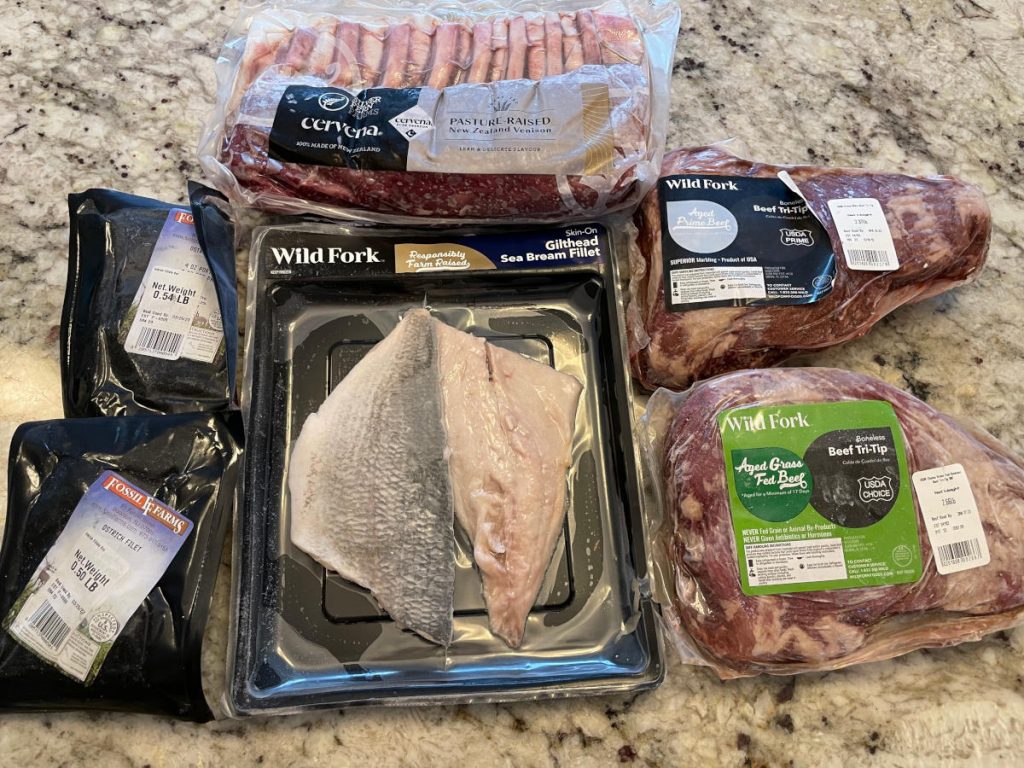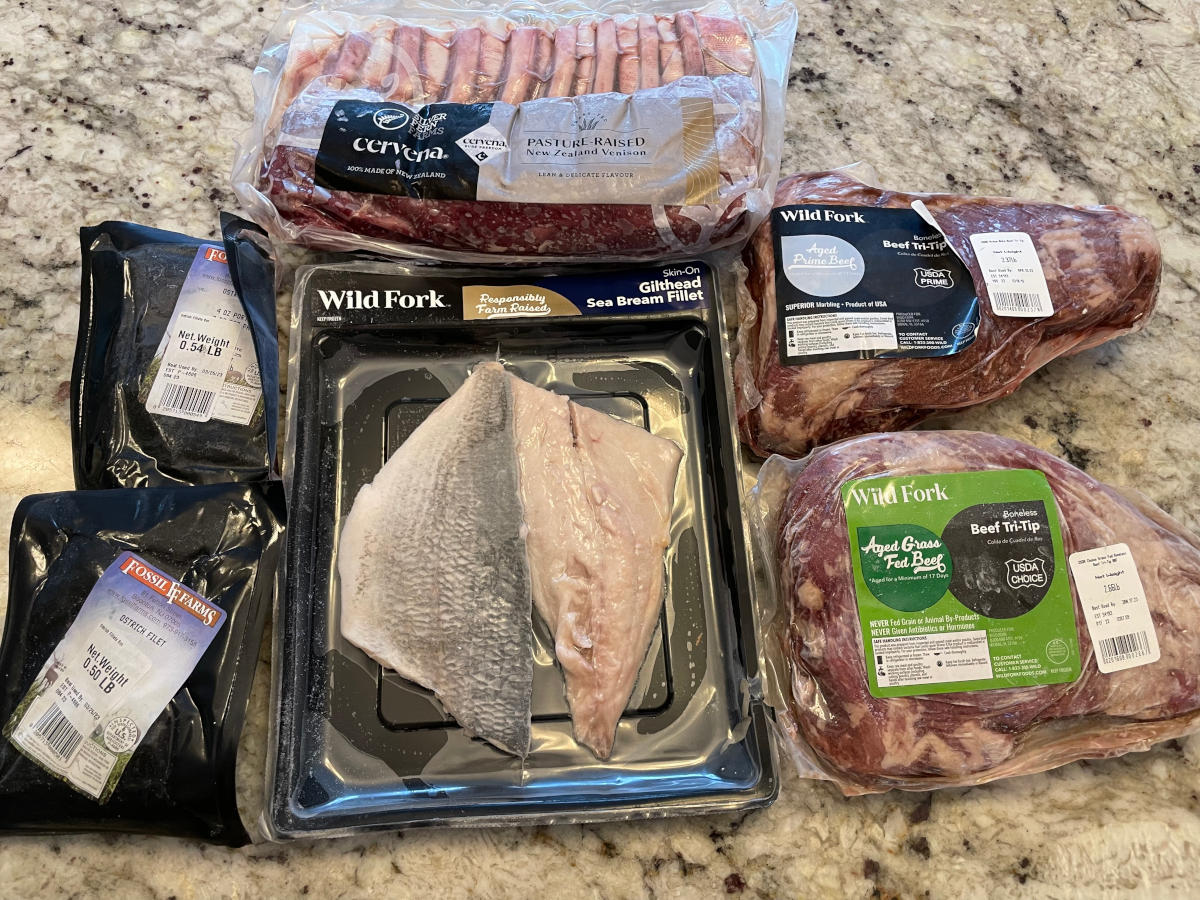 There are over 700 individual products available from Wild Fork Foods, dwarfing the selection of most competing specialty food retailers. In addition to the best beef, seafood, poultry, and pork around, there are also healthy, sustainably sourced exotic meats, plant-based protein and a selection of spices and sauces. Finally, outside of core protein and ingredients, Wild Fork keeps a limited range of ready-to-eat meals and durable, high-performance grilling equipment on hand.
Rare Healthy Exotic Meats
No matter what type of meat you're looking for, if it's healthy and sustainable, Wild Fork Foods has it. Their ever-increasing range currently includes alligator, ostrich, bison, elk, venison, yak, veal, rabbit, goat, and game poultry.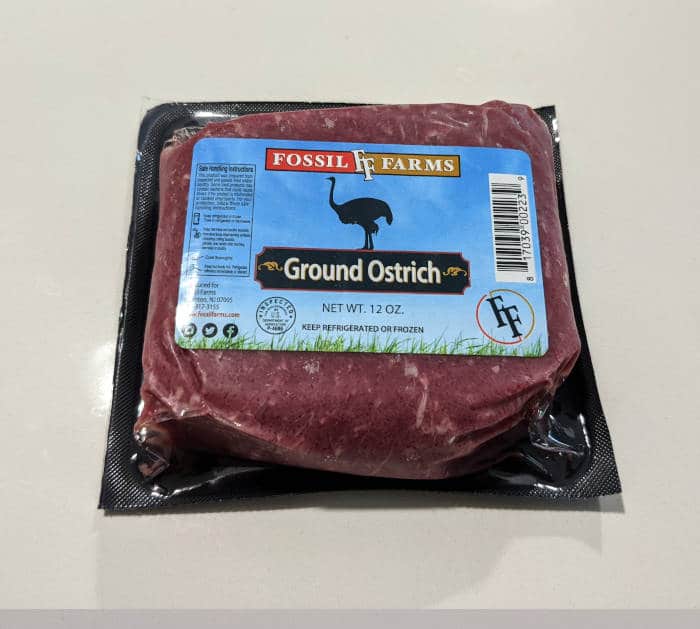 Exciting Meat-Free Range
At Wild Fork Foods, there are all protein sources, not just meat and seafood. There's the Beyond Meat range of burgers, sausages, and ground meat waiting for Vegans, as well as excellent plant-based protein from OZO and Amy's Kitchen. By the looks of the various other less familiar options in the plant-based category like a Mexican plant-based mince and the ready-cooked meals like Vegan lasagna, this is an exciting space that we should all keep our eyes on.
IQF Portions To Cook Exactly The Right Amount
Wild Fork blast freezes every portion in Individual Quick Frozen packets that effectively reduce food waste. All it takes to defrost a vacuum-sealed pack is half an hour in a bowl of cold water.
Insulated Packaging With Dry Ice For Freshness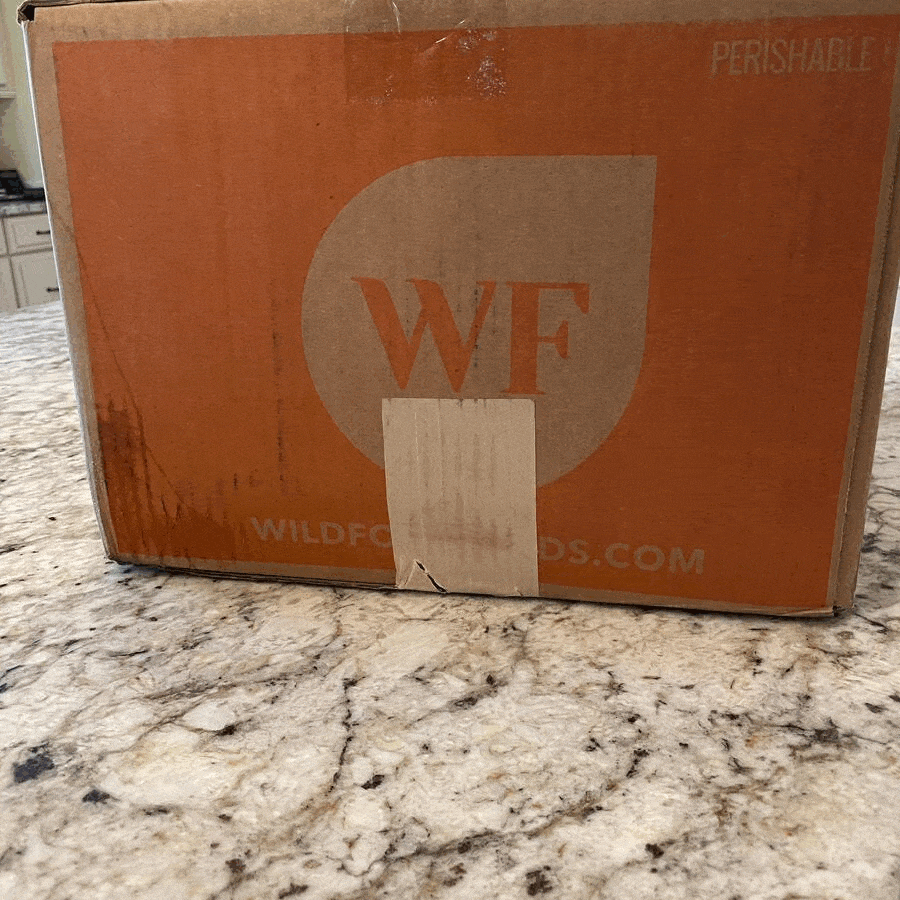 Every order is blast frozen into IQF portions and then packed into either an insulated bag containing dry ice for collection or same-day delivery or an insulated box for ground delivery for national orders or gifts. That's right. Wild Forks Foods packaging is so attractive and functional that a box of high-end groceries could be the best present for a foodie ever. Each insulated bag keeps food cool enough to last up to four hours on your doorstep. Wild Forks insulated boxes sustain a temperature of 20°F all day.
Market-Leading Affordability
Given the quality, premier selection, and supreme diversity of products, one can't fault Wild Fork Foods' prices. As a direct comparison, a premium cut like USDA prime ribeye cap steak retails at $29.98 a pound, translating to roughly $42 per 1.4-pound piece, which is lower than industry averages. Most butchers charge roughly the same price per pound as Wild Fork Foods does per piece. One also gets a higher quality protein than conventionally found from retailers held in the highest regard.
Ongoing Promotions
Throughout the year since launching, Wild Fork Foods has run ongoing promotions on meat, seafood, and other food products in their range. Shoppers can look forward to finding both seasonal celebrations granting massive discounts and weekly/monthly promotions running.
New users generally can score a free credit or free shipping on the first order when you sign up for their email newsletter. Keep an eye out for a pop up or promotional wording if you are a new user planning to place your first order.
Active Online Presence
Everything that Wild Fork Foods sells is backed by a 100% satisfaction guarantee. Furthermore, if you change your mind within 59 minutes of placing an order, simply cancel the order without any hassles. When it comes to customer support and sustaining an active online presence, there are few who do it better.
Customer Support Via Phone And Live Chat
Whether during US office hours via live chat on social media or email, Wild Fork Foods is responsive and friendly. Service was tested using queries for basic information on Facebook and via email. The chat bot offers most of the info needed, and when you are transferred to a human, one couldn't hope for friendlier service. When a question was left after hours, a response via email arrived within the next twelve hours. From canceling orders to answering questions, Wild Fork Foods customer service is outstanding.
So, Is Wild Fork Foods Good?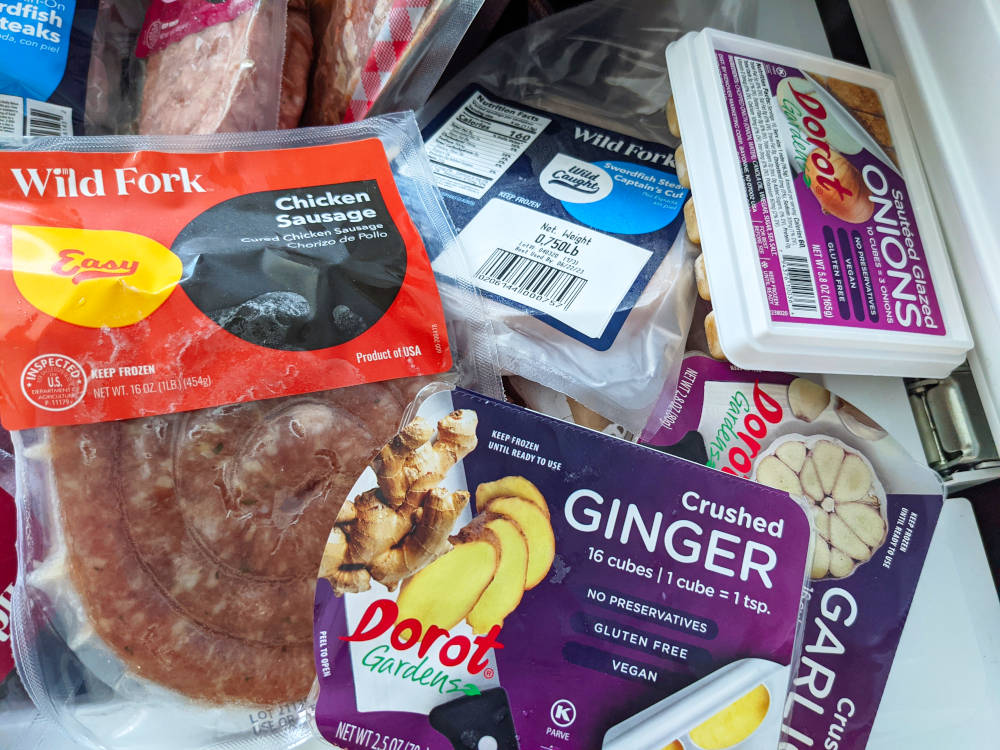 In short, yes. This place is a meat and seafood lovers dream with broad value, cuts and selection. Meat and seafood lovers who qualify for delivery simply have to try Wild Fork Foods, while vegetarians and Vegans are sure to find many surprises waiting as well. If you're lucky enough to have a store near you, set a budget and prepare to be overwhelmed with tasty options. Watch social media and the Wild Fork site for promotions and news of new expansion. At the rate the company is growing, we're hoping to see fulfillment centers and stores within reach of us all soon. Our only complaint is that they don't have more locations.
---
Recent Recipes