Are You Ready to Love Eating Sushi More? Surprising Health Benefits You May Not be Aware Of
If you require more reasons to love this tasty dish, you may be surprised to learn there are many benefits of eating sushi. It's one of the few foods that is very healthy for the body in multiple ways that you may have never imagined. This may come as no surprise since the culture that originated in is low in obesity rates.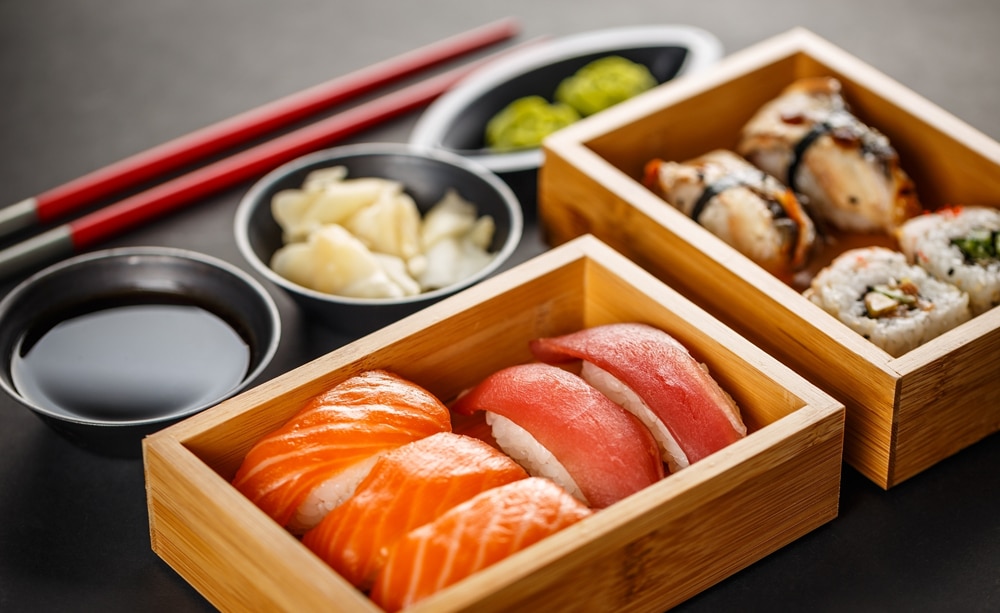 Prior to sushi becoming a main staple in America, it originated in Southeast Asia. This is prior to it going to China then Japan in the eighth century. This bit of knowledge is contrary to most people's belief that this popular product originated in Japan. Eating fish, brown rice, rice vinegar, seaweed, and miso soup are all staples of South Asian and Japanese cuisine that contain healthy fat and nutrients, even before you include the vegetables in sushi, like avocado.
Any sushi lover knows the joys and simplicity of the sushi roll. It began as fish was salted, then wrapped with sushi rice that was fermented. Japanese cuisine took this to a new level when they added fermented rice to this dish. This is when it became traditionally known as sushi.
Sushi Helps In Managing Weight
Sushi is known as a social food. People tend to go out in a group to enjoy a relaxing and well-paced meal at a sushi restaurant. Popular belief is that we put on pounds when we eat out. This is due to a variety of factors which includes environmental cues (subconsciously eating as much/little as the person next to you) and eating mindlessly.
Truthfully, when we go out, we are investing in a great tasting experience. We expect great flavors and presentations. The presentation itself gets our palate prepared for what is about to come. Flavor begins with our eyes long before it reaches our mouth. Adding an ingredient like pickled ginger, fresh fish, nori, or plating nigiri sushi – every item on your plate is specially prepared by the chefs working at the sushi restaurant to appeal to your taste buds. Therefore, presentation is key.
American food is known to be loaded with carbs, grease, frying food, red meat, and various starches. This is why our waistlines expand when we consume them on a regular basis. Not only that, but portion sizes have almost doubled over the past few decades. This causes us to eat more visually.
However, this doesn't have to be your reality, either. Eating doesn't cause us to gain weight. It is necessary for survival. It's what we eat and how much of it that determines if we are overweight or not.
Not all foods are bad for your figure. Sushi is one of them.
In sushi, there is an absence of oil while rolling it. There is no frying, generally. Sushi has antioxidants, essential fats like omega 3 fatty acids, vitamins, and protein. This makes it heart-healthy and tasty!
Rich in Antioxidants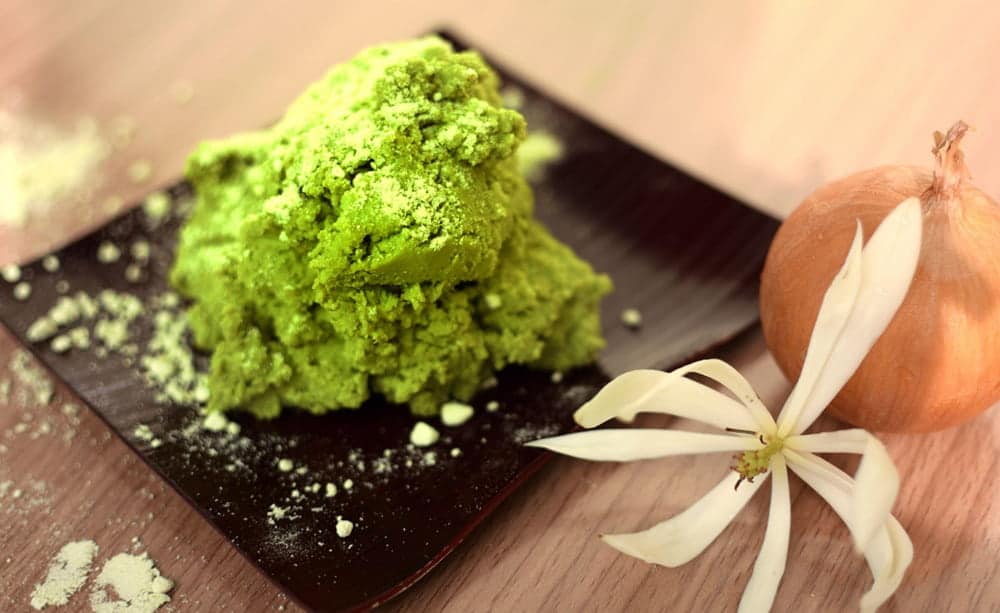 Even the hot, green wasabi that comes with the sushi is high in antioxidants. So is the beige or pink-colored ginger that cleanses the palate between bites. The condiments that accompany a sushi dish also have health benefits… aside from making your mouth burn!
Antioxidants fight free radicals in the body. Free radicals are a natural toxic product caused by the metabolizing of oxygen. It can cause cell and tissue damage. The damage it causes is known as oxidative stress. However, when you add an antioxidant, it alleviates this in the body.
When we age, free radicals increase. These free radicals have been linked to increases in cancer among the elderly population. Fried foods, pollution (cigarette smoke), and charcoal broiled meats increase oxidative stress.
There is a theory that free radicals are responsible for the normal aging process. As we consume more antioxidants, the slower the aging process. Additionally, they prevent damage to cell membranes. They also prevent heart disease and stroke, too.
Omega 3 Fatty Acids
Known as "brain food", this nutrient nourishes brain cells and promotes regeneration. It is known to help increase concentration levels, improve memory and focus, increase energy, and reduce stress.
Omega-3's can prevent age-related diseases like Alzheimer's Disease and may increase the grey matter in the brain. This indicated an improvement in cognitive function and memory. There is also a link that it helps to prevent depression.
There may be some benefits to visual health. DHA is a form of omega-3 and is a structural part of the retina. It may reduce vision problems like macular degeneration that occurs as we age.
Eating sushi may prevent heart disease, reduce blood pressure, and raise good cholesterol. Furthermore, it does the following:
Fights inflammation
Reduces/prevents artery plaque
Eliminates blood clots
Fights autoimmune diseases
May reduce type one diabetes
Treat lupus, Crohn's disease, and rheumatoid arthritis
Can combat Metabolic Syndrome
Promotes healthy skin
Without an adequate consumption of omega 3, the body decreases its melatonin levels which are necessary for sleep. The best sushi to increase omega-3 is tuna, mackerel, and salmon.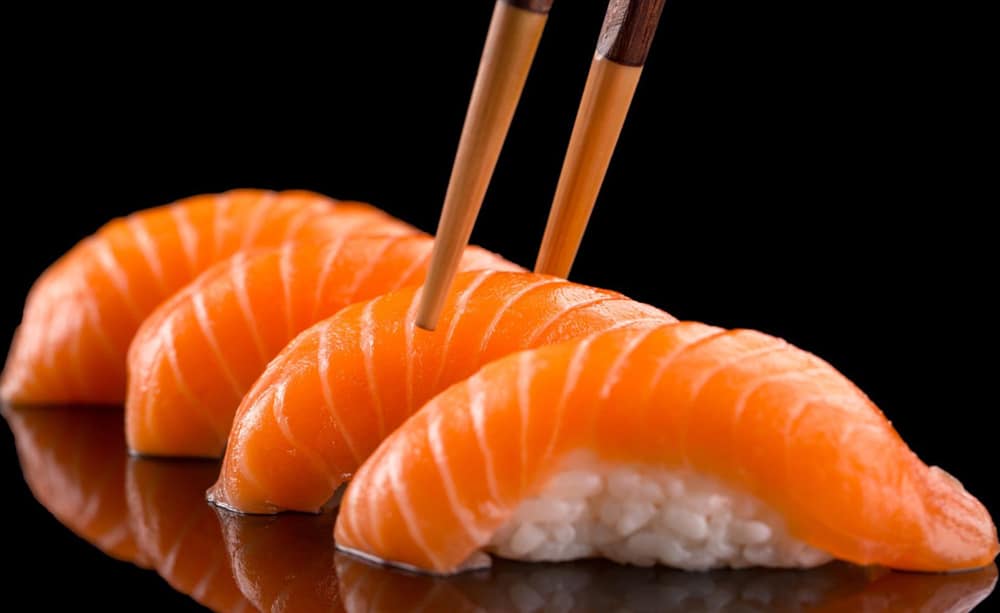 Increases Muscle Repair
If you are looking to build muscle, sushi is a good source. It is full of protein which helps your muscles rebuild themselves. It can also help in strengthening keratin for nail growth and helps to grow hair.
To maximize this, sushi needs to be consumed at least twice weekly.
Increases Immunity
Sushi contains vitamin C, vitamin A, iron, calcium, magnesium, zinc, and phosphorus. These nutrients are important for the body to function properly. It helps to strengthen immunity, increase energy, skin health, have healthy organs, and promotes brain/heart health.
There are many benefits of sushi ranging from the numerous benefits of omega-3 fatty acids to the antioxidant properties. While too much of a good thing can help you to put on weight, sushi generally is not fattening.
Since there is an absence of oils and fried foods, sushi is a great alternative when considering where to eat out. Sushi restaurants are more relaxed and social places over other forms of fine dining. The atmosphere tends to be quieter and promotes good conversation without having to yell to be heard.
The pace is very leisurely, so if you are looking to make dining out an event, this may be a place that you will want to consider for entertaining friends or colleagues. It is very social.
Sushi is a very tasty dish, and it is easy to see why it has gained popularity over the years. It is a great healthy alternative when looking to eat out.
---
Recent Recipes