Lacto-Fermented Peach Jalapeno Hot Sauce
Fresh peaches and a mix of peppers makes the perfect summer sauce. The juicy peaches taste fresh picked and balance the heat of the peppers. This mild, sweet sauce is great slathered on a sandwich, in a wrap or the final touch on summer tacos. Using a simple fermentation process, you'll get digestive health benefits, too.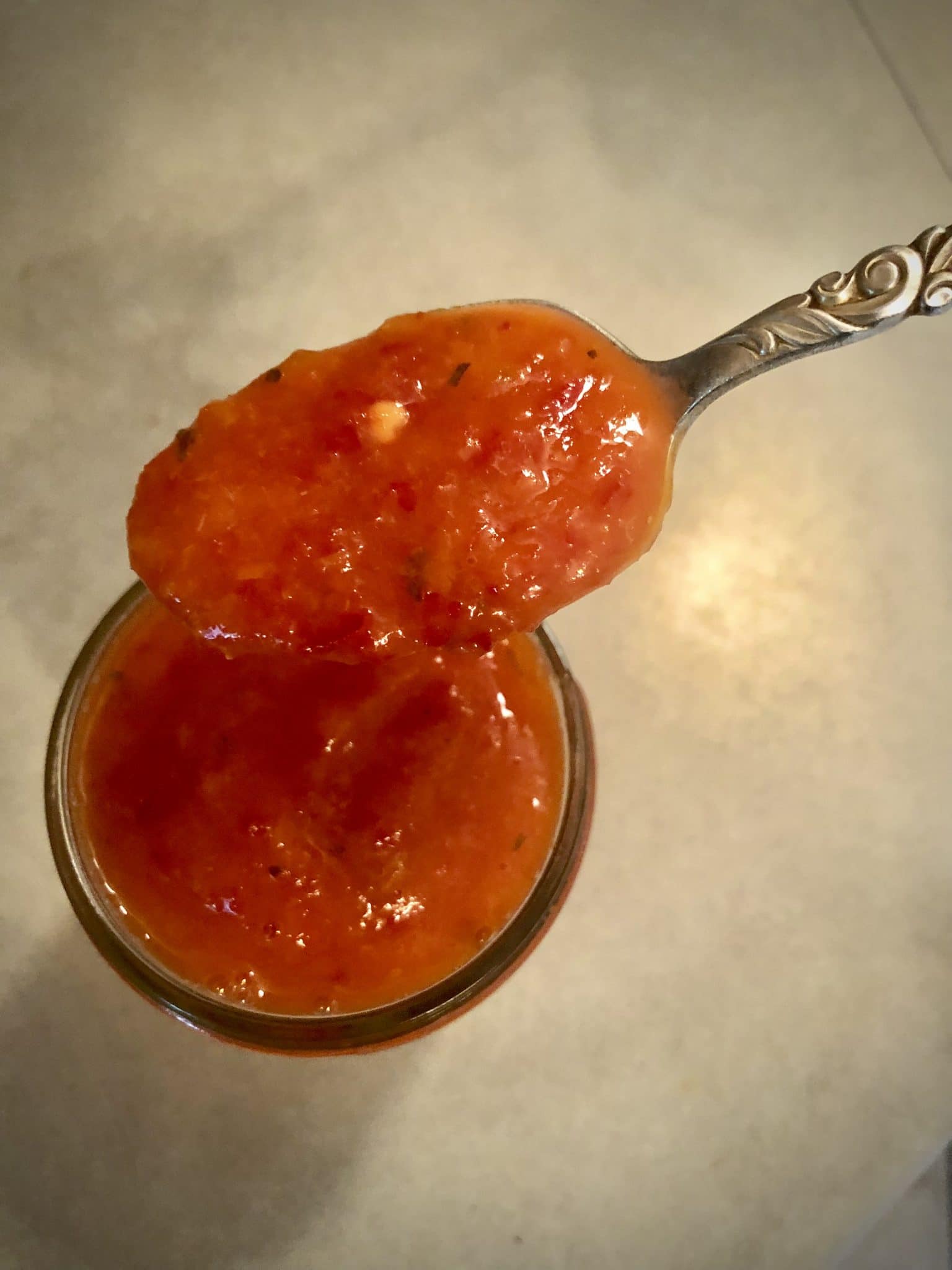 Ingredients
Peaches

Jalapeno Peppers

Water

Salt

Serrano Peppers

optional for extra heat
Instructions
Clean and cut ripe peaches. Cut and remove seeds from jalapenos. You can add some curry leaves as I did, any other spice if you'd like. Or try chopped onions for a more savory flavor.

Weigh the peaches and peppers in grams. Multiply by .03 to determine how much salt (in grams) you need to add.

Place produce and salt in a vacuum bag. Shake to mix in salt and spread evenly in bag. Use the vacuum sealer to remove air and seal.

Once the bag puffs up, your peaches and peppers are fermented. You can also wait a few days to enhance flavor.

Place peaches and peppers in jar and refrigerate. When you're ready to use the sauce, take out the portion you need and process in blender until smooth.
Notes
Like it really hot? Or not so hot? Adjust the number of peppers to your liking.

Try adding this sauce to salsas or sauces to add more dimension/make store bought versions your own.

Use as a quick marinade for meats or vegetables.

You can use this fermentation method to experiment with other fruits. Try substituting fresh mango for the peaches and blend in fresh herbs, like cilantro.
---
Recent Recipes