Easy Din Tai Fung Green Beans Recipe
Adapted from Din Tai Fung green beans, this Asian side dish is a family favorite. A delicious side dish for steak, seafood, or vegan main courses. In addition to the classic recipe, there are many ways to add unique flavors. If you can't frequent this famous restaurant, try this easy homemade version.
Din Tai Fung
Born in China's Shanxi Province in 1927, Mr. Yang fled to Taiwan when he was 20 years old as a refugee. Yang opened his own shop selling cooking oil, naming it Din Tai Fung. Mr. Yang and his wife dedicate half of their shop to making and selling Xiao Long Baos, steamed pork soup dumplings.
Growing an Empire
As Din Tai Fung's Xiao Long Bao gained in popularity, Mr. Yang decided to phase out the oil business in order to focus on the restaurant full-time. Amazing dishes are available at this international restaurant brand through a wide menu that offers more than just Xiao Long Bao to America. In addition, Japan, South Korea, Singapore, China, Hong Kong, Indonesia, Malaysia, Australia, Europe, and Thailand are on the list.
The green bean has long been a staple in Asian cuisine. They are offered in almost every Chinese restaurant. There are, however, a few different methods of serving them that you can use. Din Tai Fung is well known for its interpretation of this classic dish. Other noteworthy menu items include Oriental Salad with Special Vinegar Dressing, Century Egg with Diced Ginger, and Special Braised Beef Noodle Soup with Beef Brisket.
Not everyone has the opportunity to visit the famed establishment and try their amazing culinary delights. But, you can make one of their dishes at home with this recipe.
Vegan-Friendly Recipe
There are lots of delicious vegan recipes out there that aren't just for vegetarians. Typically, they assist those who suffer from allergies to dairy, gluten, or other foods.
Chinese green bean dishes are suitable for flexitarians (people who occasionally consume animal products). Din Tai Fung Green Beans are a delicious side dish that coordinates well with Pork Chops or Rare Steak. Serve with salmon, shrimp sautéed in butter, or roasted chicken.
Green Beans As A Side Dish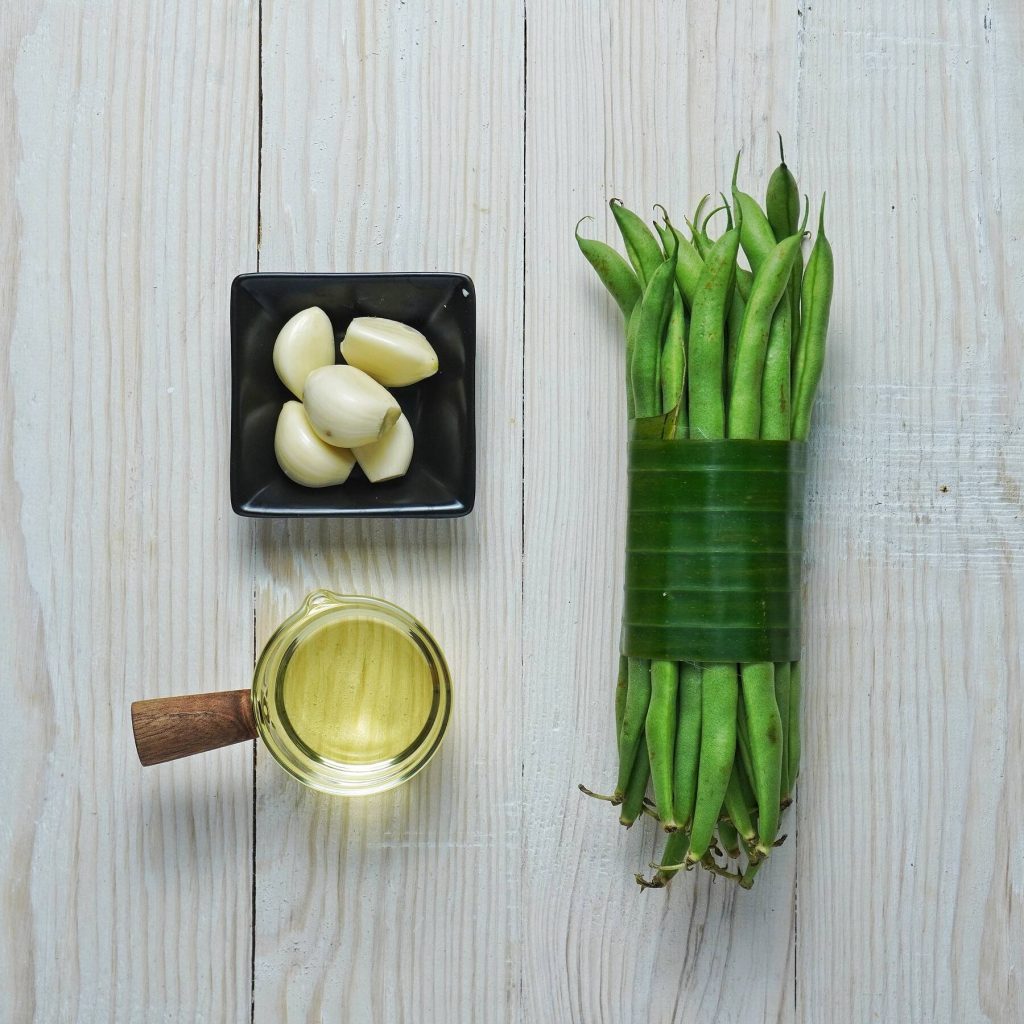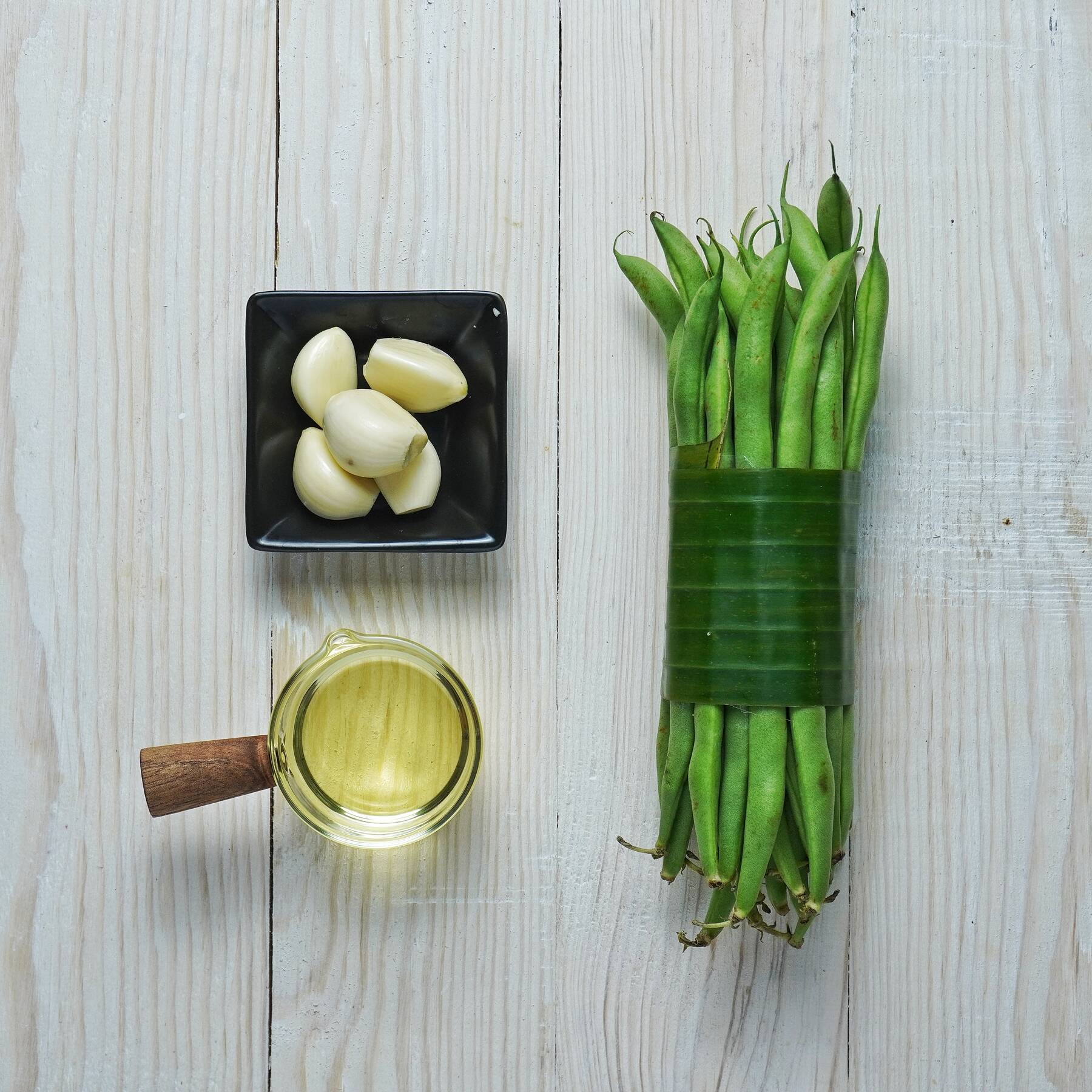 When pairing green beans with main courses, they can be used in a variety of ways. Depending on your eating preferences, you can either be a vegetarian or eat meat with your meals. Any authentic Chinese meal pairs well with green beans.
Tofu is another Asian culinary staple that can be substituted for beef, pork, chicken, or seafood. You should season tofu generously before cooking because it is very capable of absorbing flavors from marinades and spices.
Tempeh has a firmer consistency and a more grainy texture than tofu. Since it is made from fermented soybeans, it has a nutty flavor. Besides being packed with protein and fiber, it is also rich in calcium and vitamins. You don't have to press tempeh before cooking it, which is one of the benefits of cooking with it. The most effective way to prepare it is to slice it, dice it, or grind it up in a food processor.
Seitan provides the most meat-like texture if you do not suffer from gluten sensitivity. The seitan in this case is wheat gluten that has been processed. The gluten from wheat is considered to be one of the best sources of protein. Depending on how it is seasoned, seitan can be similar to chicken, beef, or pork.
All of these meatless options can be prepared in many ways to use in an Asian-inspired meal.
Success Tips
Fresh green beans are the the most delicious to include in this recipe. It is never a good idea to use frozen green beans. Commonly, grocery stores sell bagged, prewashed, pre-trimmed green beans that are still fresh. You'll appreciate the flavor difference when you opt for fresh vegetables.
Why? Green beans stay bright green in color when stir-fried and are nice and crispy, if fresh. This dish is very similar to Din Tai Fung's, which uses fresh ingredients.
Ingredients
1

Tablespoon

Vegetable Oil

5

cloves

minced garlic

3

cups

green beans
Instructions
Blanching
This is optional if you want brighter and more colorful beans

Cut the stem ends off by hand, or use kitchen scissors.

Prepare a pot large enough to hold the green beans you plan to cook.

Bring the water to a rapid boil with salt.

Boil the green beans for 20 seconds.

Put them in ice water to cool them off and stop the cooking process.

Pat dry after removing from ice water

Blanching the green beans will form smaller, more uniform blisters when fried, very similar to the Din Tai Fung green beans but it won't change the flavor as much.
Cooking
Place a deep skillet or wok over high heat and add enough oil to deep-fry green beans.

You can test the temperature of the oil by dropping a green bean in the pan. In order for the oil to be hot enough, it must bubble and fry immediately.

Cook your green beans just until the skin blisters and wrinkles, about 30 seconds to a minute.

Place them on a rack or plate lined with paper towels. Make sure they are dry before continuing to the next step.

Now your green beans are ready to be fried with your garlic.

In another hot pan, add a tablespoon of oil

Sauté the garlic until it becomes fragrant. This may take only a few minutes.

Then add the green beans and sauté together for 30 seconds – 1 minute.

Serve immediately.
Nutrition
Calories:
123
kcal
|
Carbohydrates:
14
g
|
Protein:
3
g
|
Fat:
7
g
|
Saturated Fat:
6
g
|
Polyunsaturated Fat:
1
g
|
Monounsaturated Fat:
1
g
|
Sodium:
11
mg
|
Potassium:
378
mg
|
Fiber:
5
g
|
Sugar:
5
g
|
Vitamin A:
1139
IU
|
Vitamin C:
22
mg
|
Calcium:
75
mg
|
Iron:
2
mg
Substitutions
You can give it an extra kick by adding spicy Szechuan chili oil. Salt can be added to the garlic cooking process if needed to add flavor. If you want to add more spices, you can also use your favorite steak seasoning.
For flexitarians, butter can be used in place of vegetable oil for a flavor boost. You can also add a variety of vegetables to enhance the dish. The addition of mushrooms, red chilies (for spice), and onion to this green bean dish is a great idea.
---
Recent Recipes