Best Substitutes For Butter Extract
Butter extract in baking and veggie dishes are fantastic for that extra rich flavor. But sometimes, it can be challenging to find authentic butter extract, and I don't always have time to make it. If you face the same situation, there are substitutes for butter extract that you can use.
Substitutes for butter extract include vanilla extract, almond extract, real butter, olive oil, canola oil, Greek yogurt, and almond butter. Butter extract is not the same as butter flavor, but you can use it as a last resort. Vegan alternatives include soybean, sunflower, and melted coconut oil.
When substituting butter extract, you need to understand the correct use and know what similarities to look for in other ingredients. You can use several substitutes to replace butter extract that we will discuss in the article.
Vanilla Extract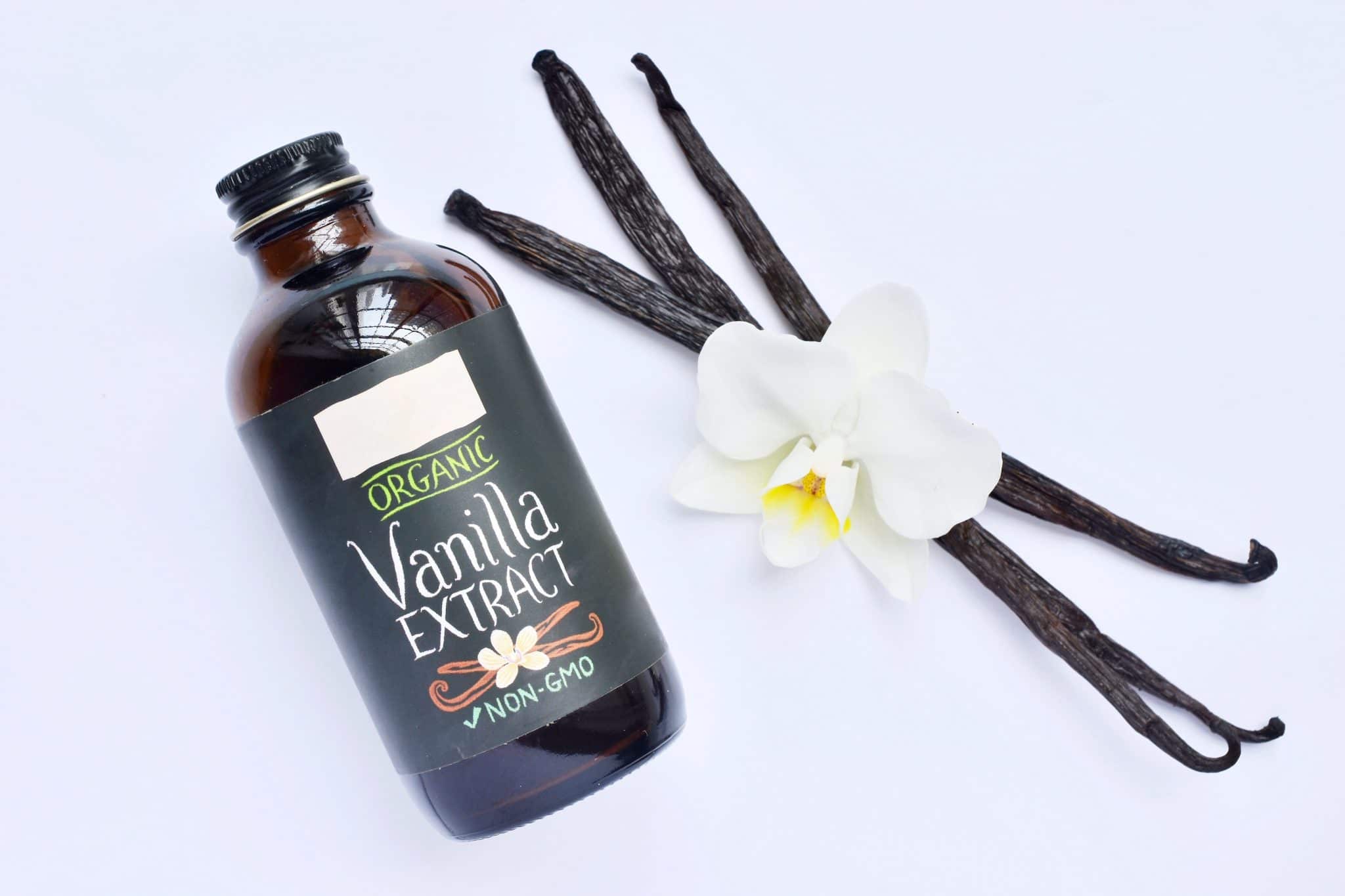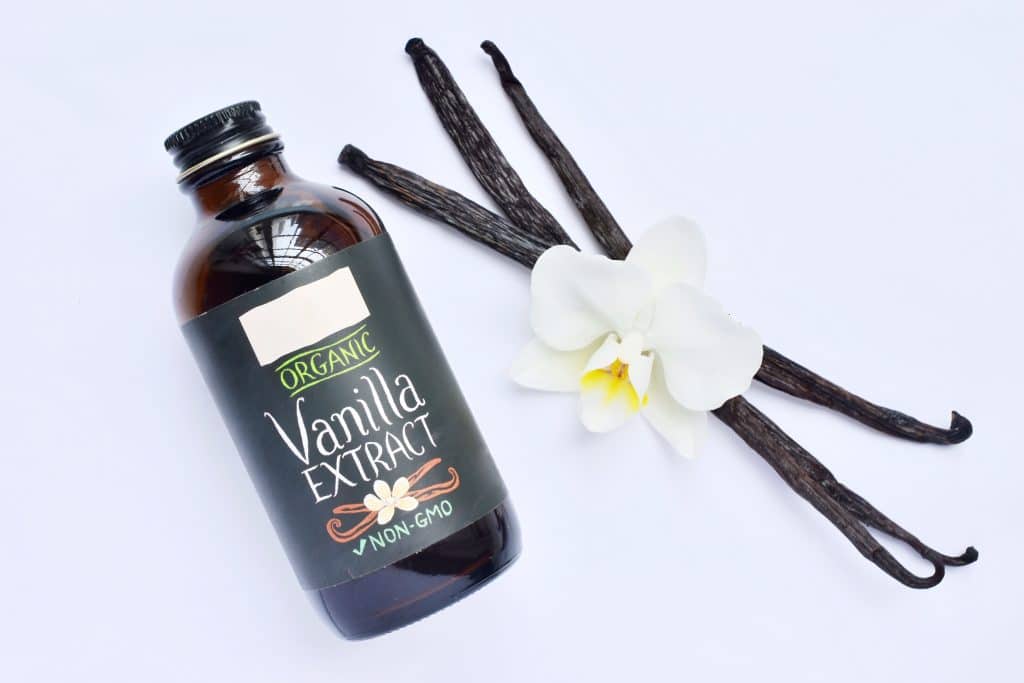 Almost all baking recipes call for vanilla extract, so you probably already have it at home. It is a pantry staple for flavoring baked goods — especially vanilla-based cakes and cookies. You can quite easily replace butter extract with vanilla extract in any of your baking recipes.
Vanilla extract will not give you a buttery flavor, but it adds sweetness and a rich flavor to your baking which is precisely what butter extract does.
An exciting yet convenient way to get a closer butter extract replacement is by adding a little vanilla extract to real melted butter. That will allow you to achieve sweetness, richness, and a buttery flavor.
Almond Extract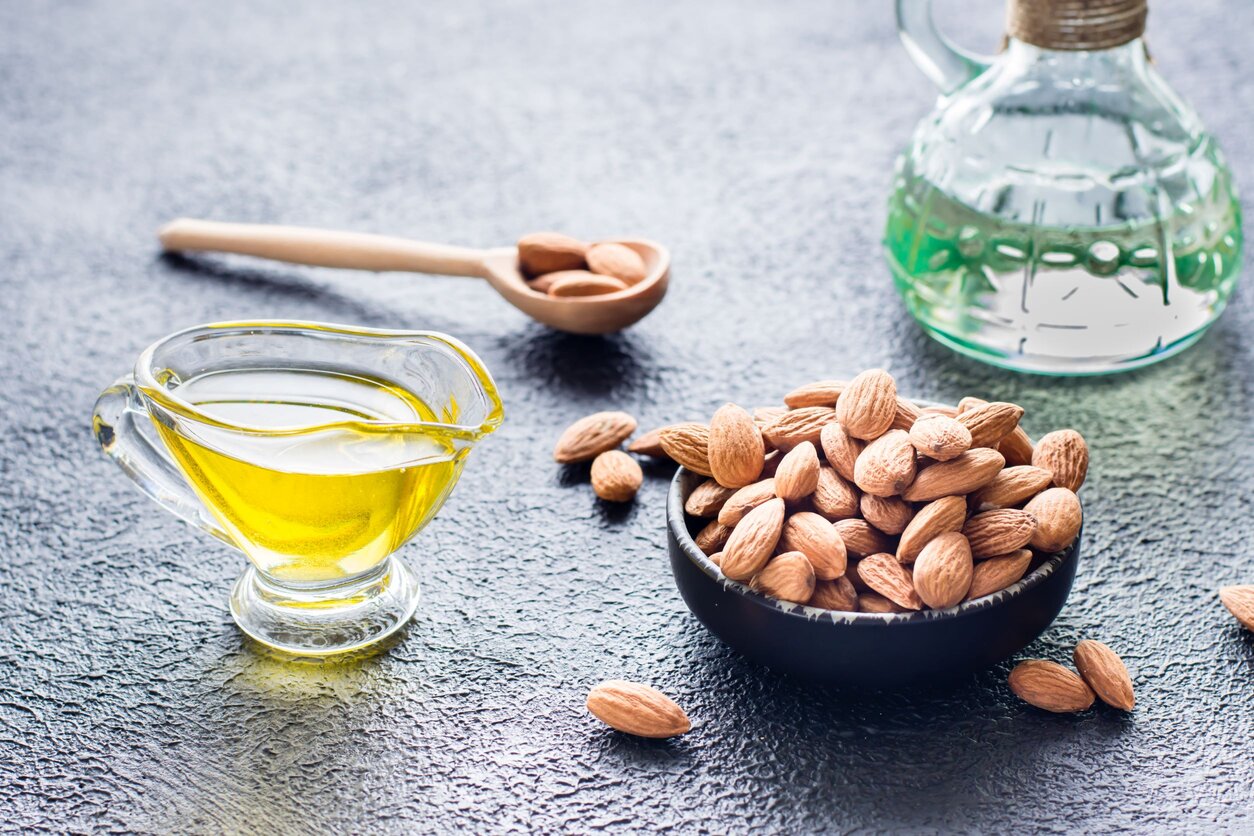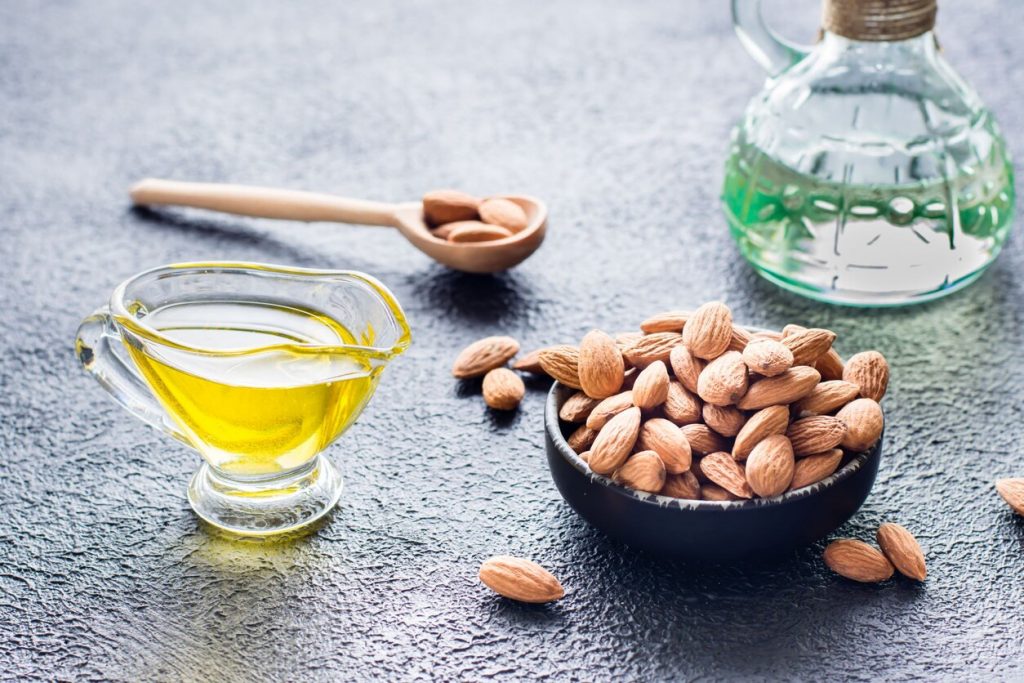 The almond extract works similarly to vanilla extract except that it provides a slight almond taste. It is also a staple ingredient that you probably already keep in your pantry. It is easy to find in the baking section of supermarkets if you don't have it. Almond extracts work well as a butter extract substitute in most recipes – specifically baked goods.
You will not get a buttery flavor from almond extract just as you won't get it from vanilla extract; however, it also adds a delicious taste and scent to your recipes with added richness.
Like vanilla extract, you can add a few drops to your melted butter before using it in recipes. That will give you a buttery flavor with the sweet richness that butter extract typically provides.
Real Butter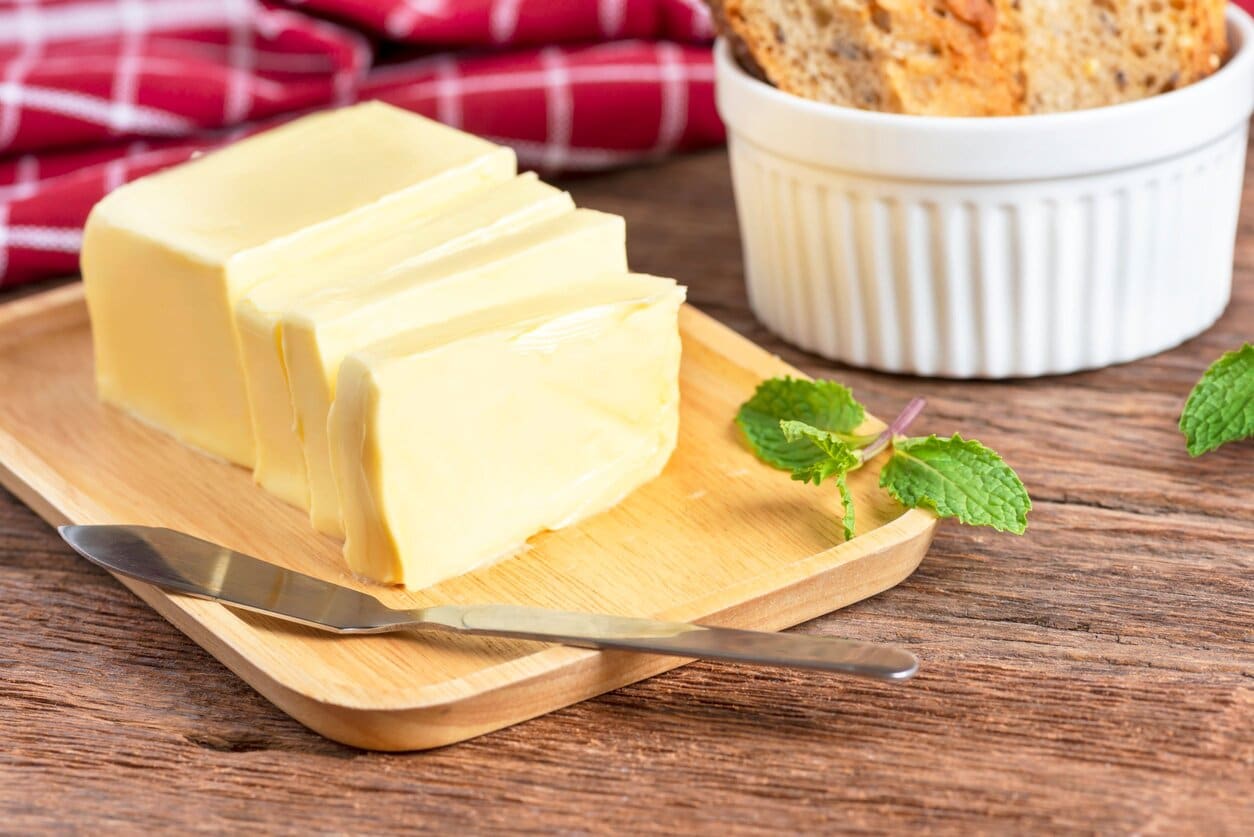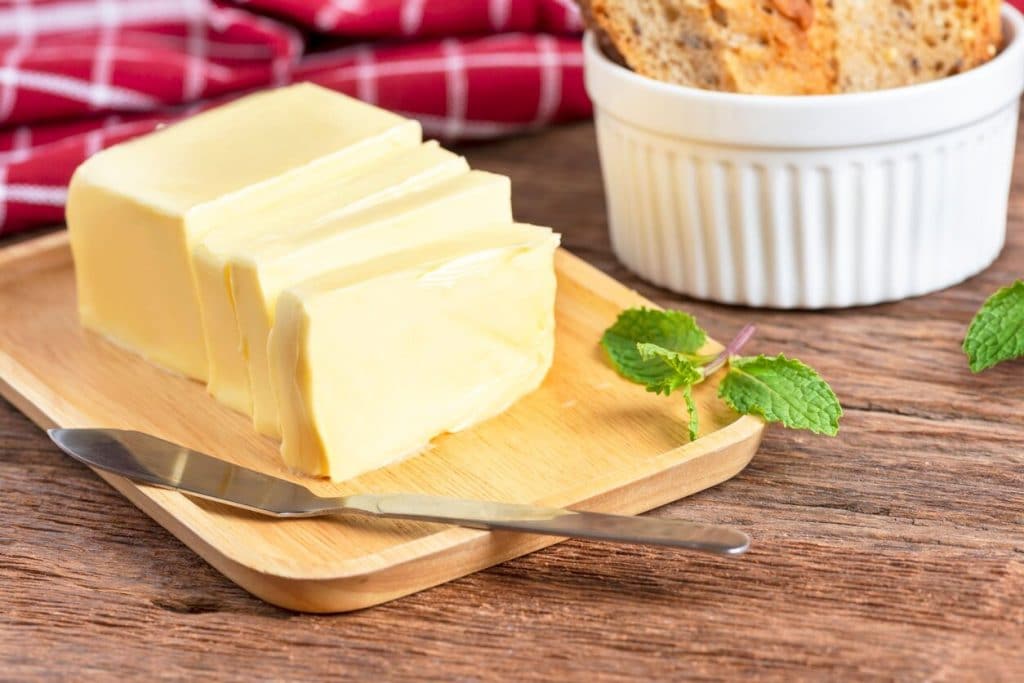 Real butter would be the closest substitute you can use for butter extract because it will provide your recipes with the same flavor, sweetness, and richness that the extract gives. Unless you are out of butter or follow a dairy-free diet, your fridge will probably contain a stick of butter.
You would use butter extract in any recipe that calls for butter; therefore, you can use real butter for any recipe that calls for the extract. It would be best to melt the butter before adding it to your recipes.
When using melted butter as a substitute for butter extract, you could always use a few drops of vanilla or almond extract mixed into the melted butter to add more sweetness and richness. The only difference here is that real butter contains dairy, and butter extract lacks it.
Olive Oil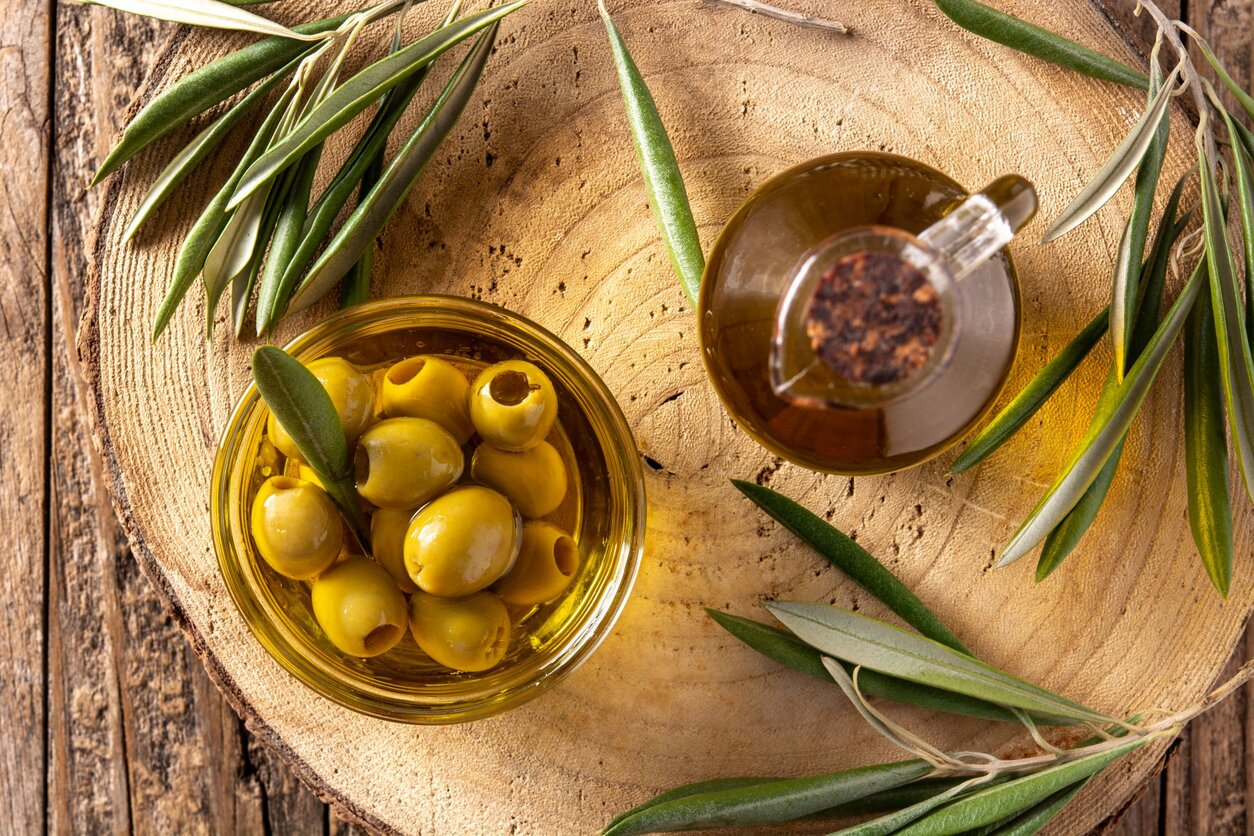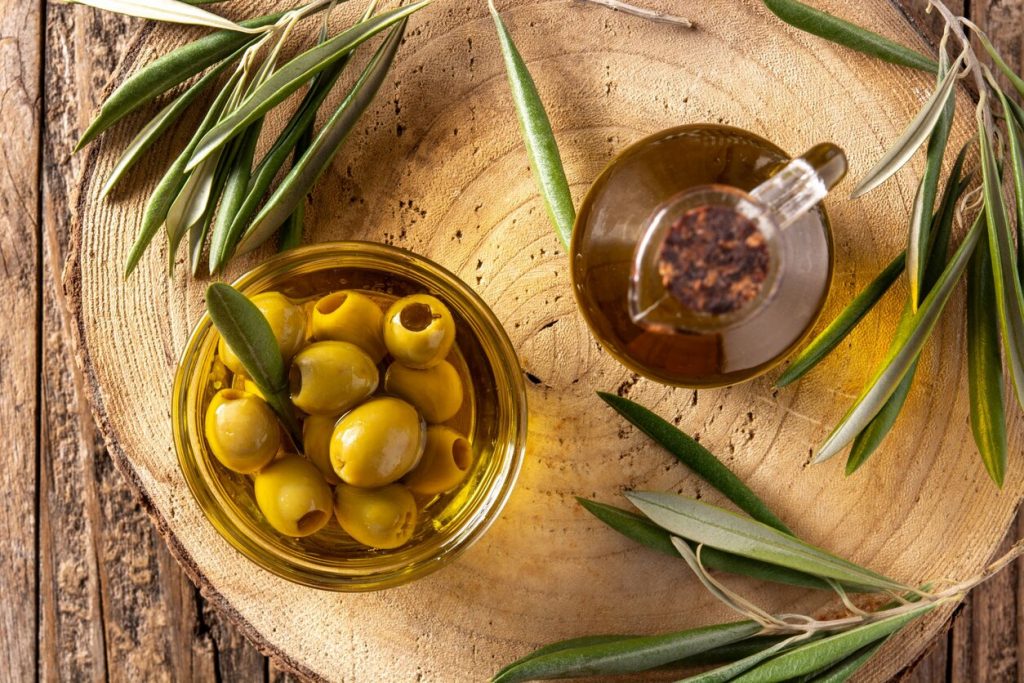 Olive oil is a pantry staple in some homes and not in others. Olive oil is fantastic for many uses, including baking. It can be pretty expensive but readily available in most food stores.
You can add olive oil to your recipes in substitute for butter extract. While real butter would be a better option, olive oil works too. It is ideal for sautéing and roasting, but many chefs successfully use them in baked goods.
Olive oil will not spoil the taste of your recipe, even with its different flavor profile. It will give your recipe an incredible richness, and you could also add a few drops of vanilla or almond extract to it.
Canola Oil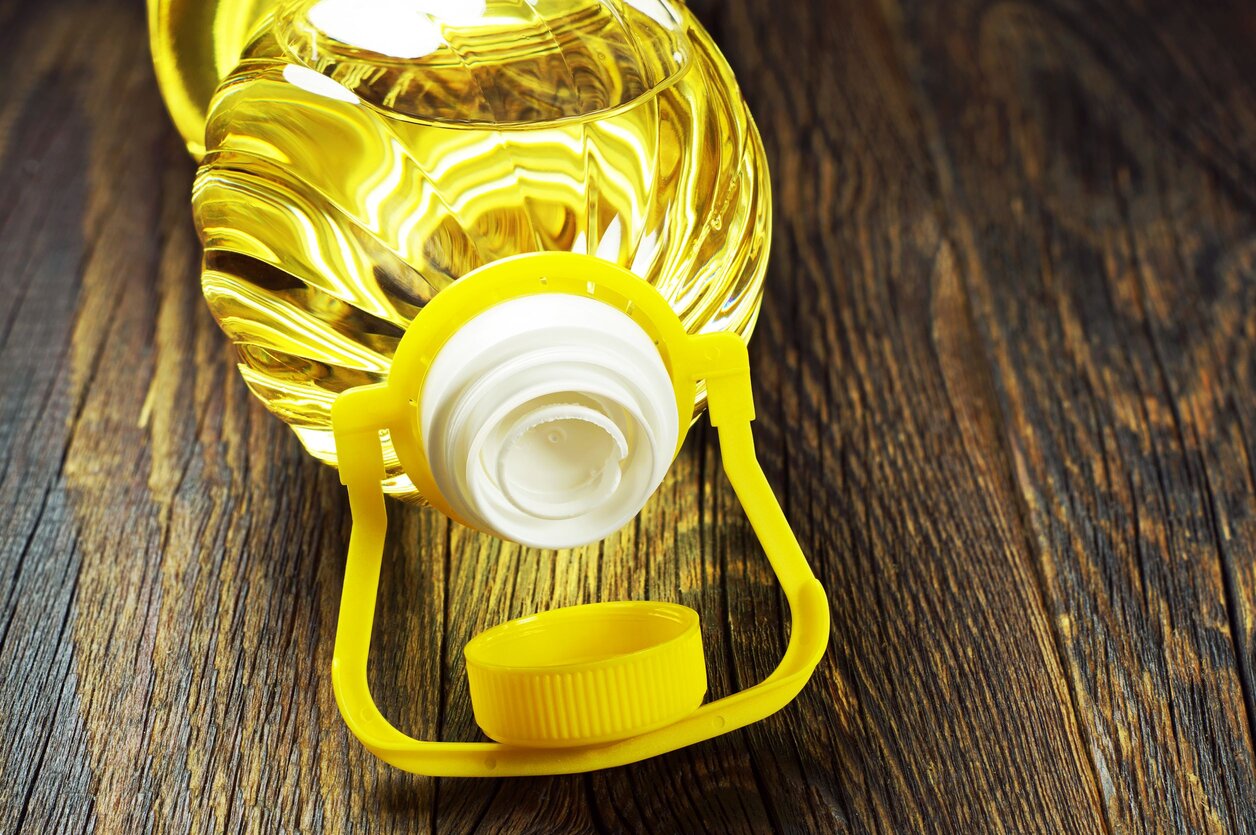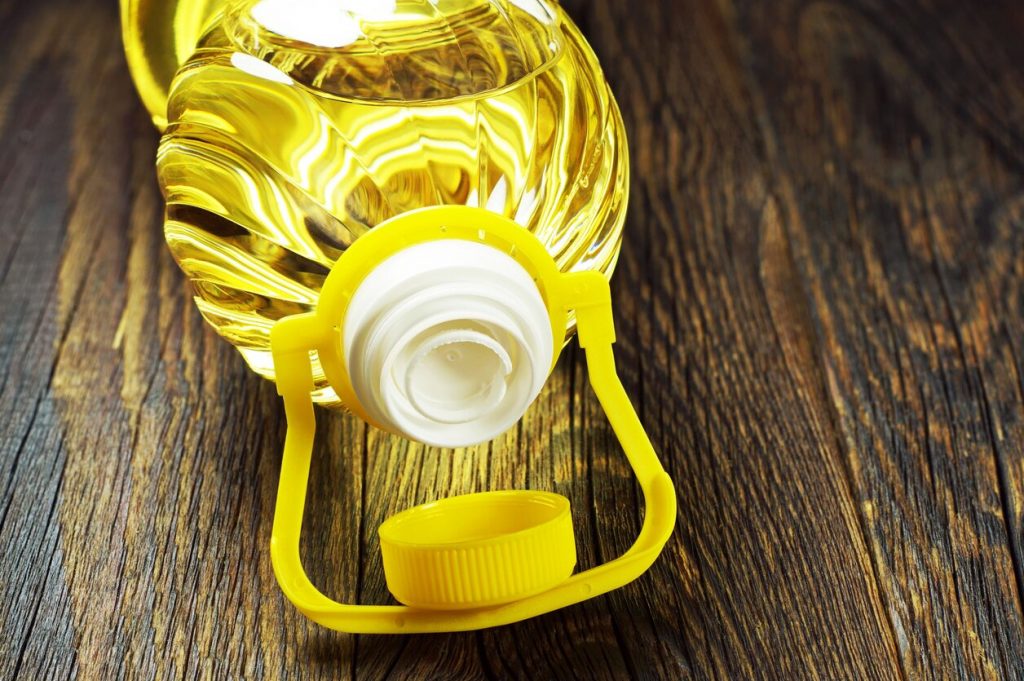 Canola oil works similarly to olive oil. It is readily available and relatively affordable. It is often a pantry staple because it works well as grease for cooking most foods.
Adding canola oil in recipes to substitute butter extract works well as it does not change the consistency because only a small amount is typically required. As mentioned, real butter would always be the ideal option, but if you are in a pickle, don't hesitate to pull out canola oil.
Canola oil doesn't have a significant flavor profile, and it is easy to manipulate the taste. Like real butter and olive oil, you can also use a few drops of almond or vanilla extract with the oil to add richness and sweetness.
Greek Yogurt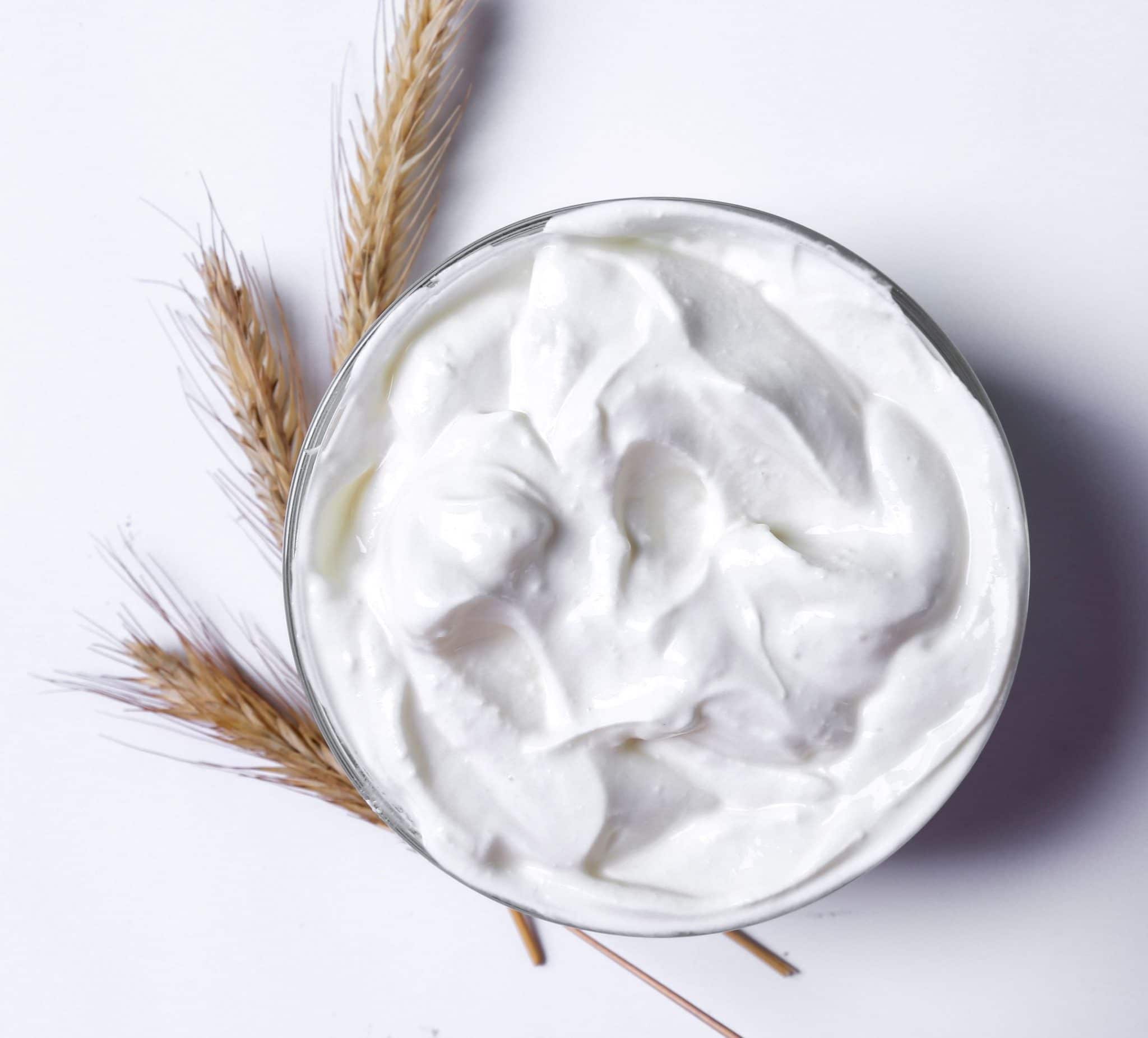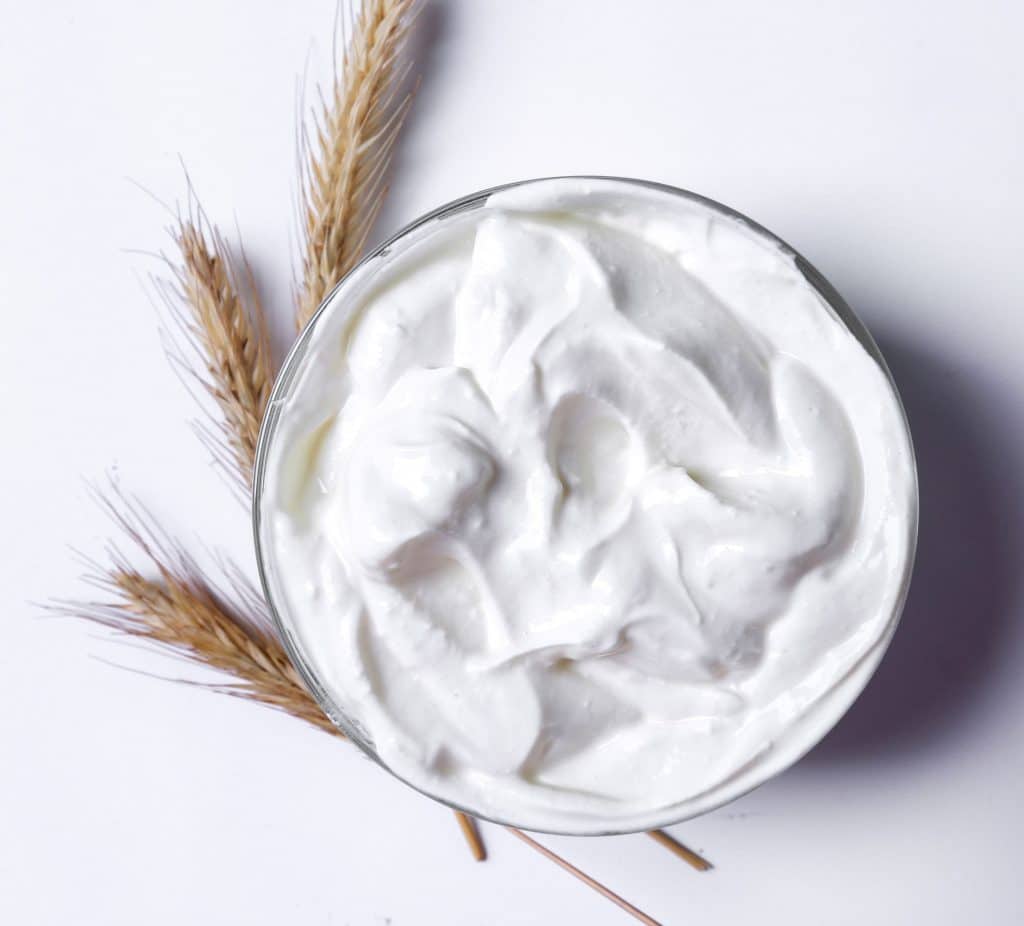 This one might seem unbelievable. But it does work like a charm. Greek yogurt is available in most food stores and works wonderfully for your sweet and savory recipes.
You can substitute Greek yogurt for butter extract in the same amount quantity. Add more if you find that the recipe needs it. It is often used to make baked goods, and it doesn't spoil your recipe in taste or texture.
The flavor profile is different from butter, but Greek yogurt's texture and richness are very similar to butter and work incredibly well as a butter extract substitute. Greek yogurt also adds moisture to cakes.
Almond Butter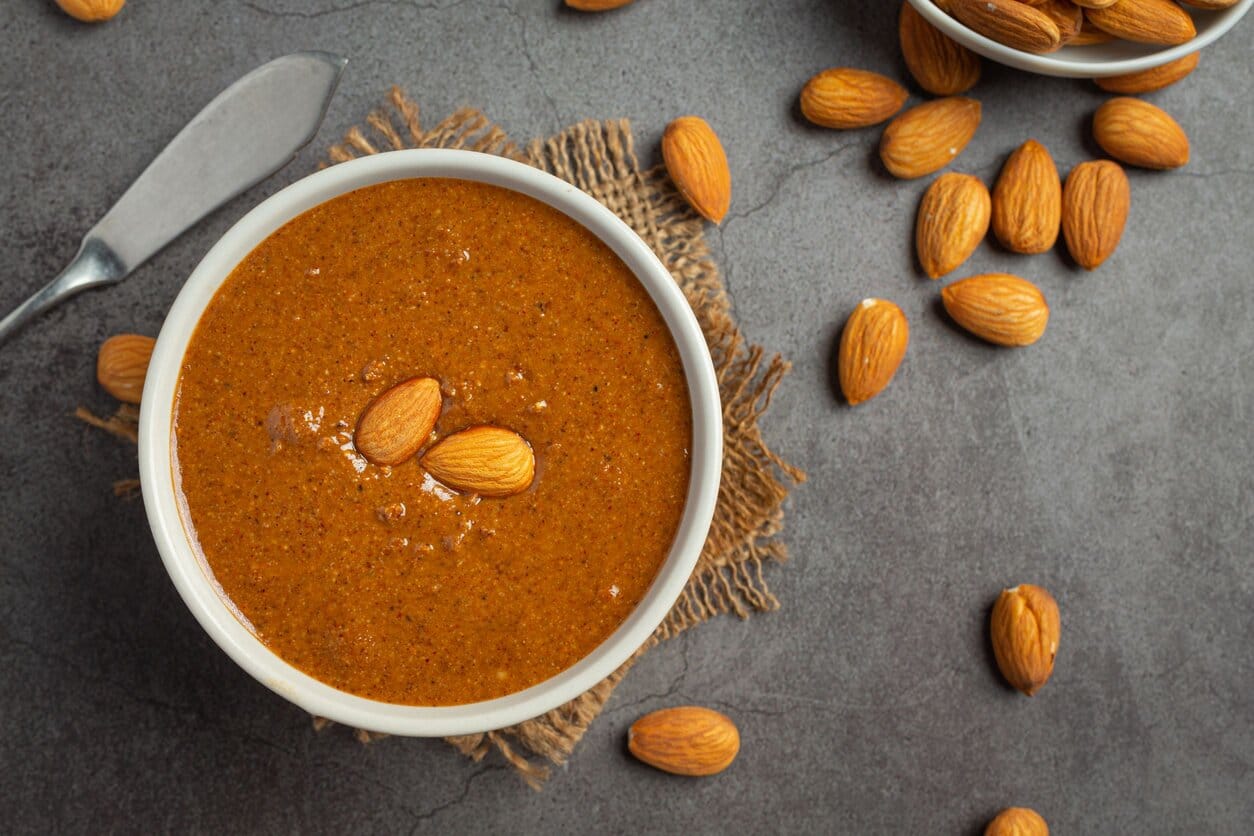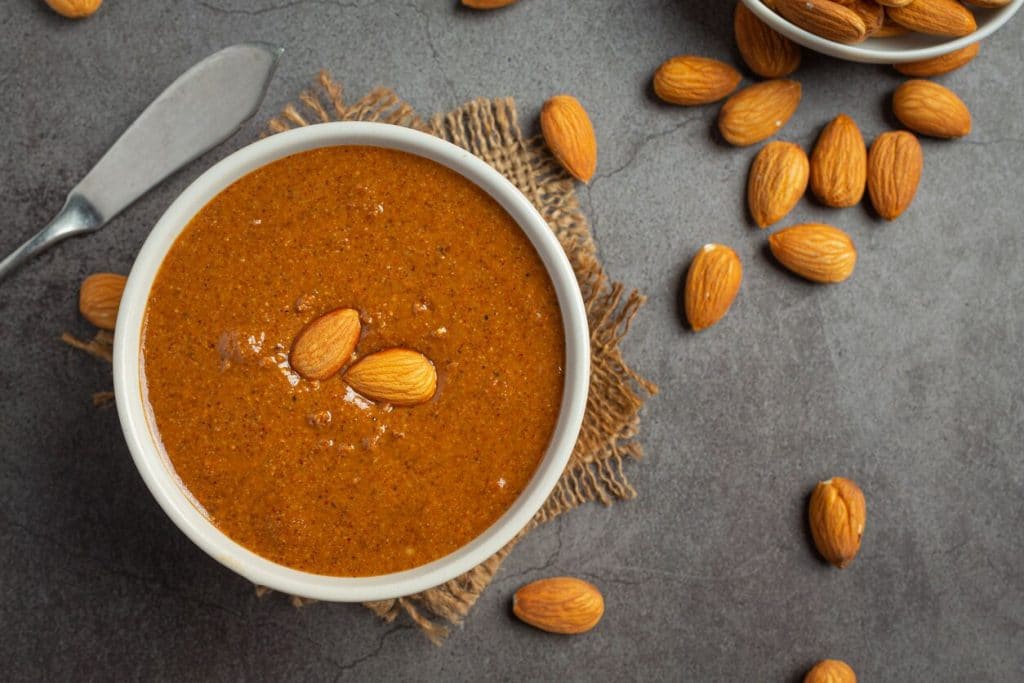 Almond butter is another excellent choice, but you may have to go out and get some if you are not a frequent eater. Almond butter can be slightly pricey, but you can make your own at home.
You can add almond butter to your recipes to replace butter extract. The almond butter will give your baked goods moisture, richness, and a sweet flavor. It also provides a subtle butter flavor, giving you the whole package.
Almond butter has a distinct taste and can change the flavor of your baking, but if you don't mind that, you will end up with delicious results.
Apple Sauce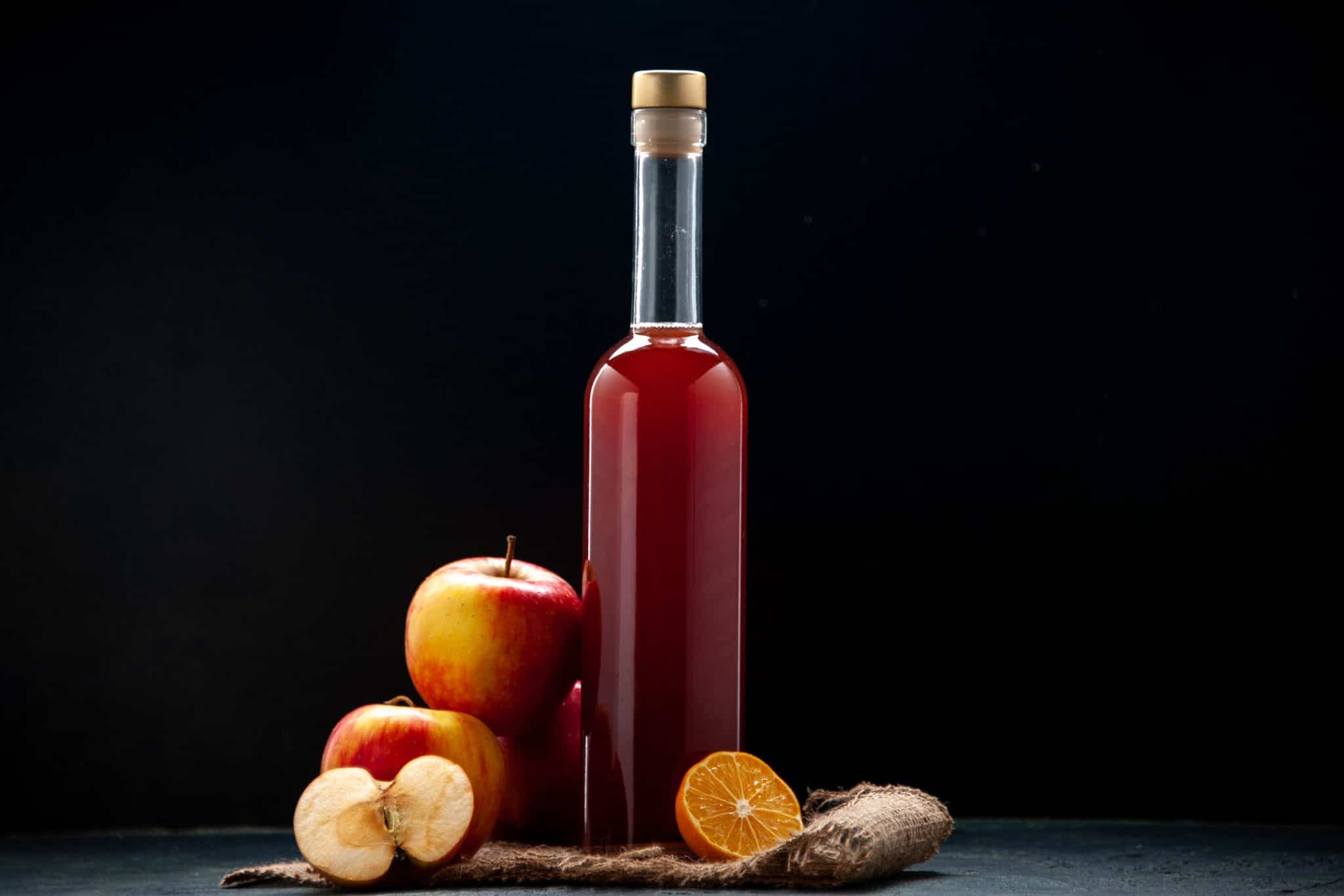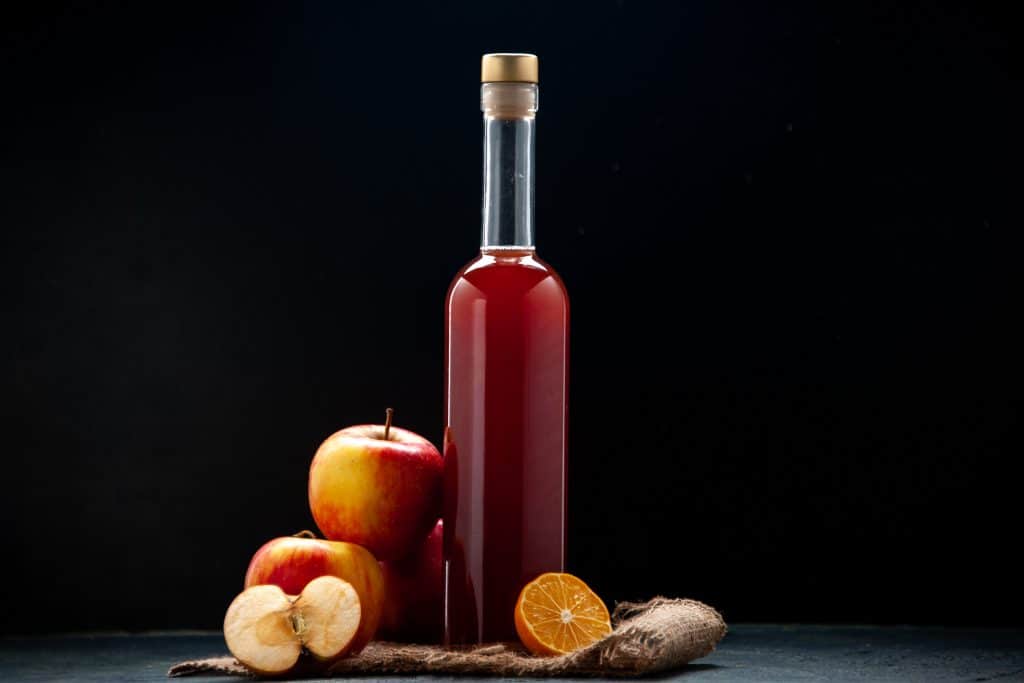 Apple sauce is a standard ingredient in many baking recipes – mainly vegan baked goods. It is flavorful, sweet, and rich – everything you get from butter extract. It is also easy to make apple sauce at home and readily available in food stores.
You can substitute apple sauce for butter extract in cakes, cookies, brownies, and custards. It will make your cakes moist, add richness, and provide a sweet base without needing any butter or butter extract.
Using apple sauce can alter the flavor of your recipes slightly, but it will not spoil them. You will be delighted at the results.
Vegan Alternative
If you are vegan, don't worry, we have not forgotten about you. There are some fantastic vegan-specific ingredients that you can substitute for butter extract. Take a look at the options below:
Soybean oil
Sunflower oil
Olive oil
Coconut oil (melted)
Apple sauce
Almond Butter
Vegan butter (melted)
For a vegan lifestyle, there are always options. While most dairy content is removed from butter extract, some remains may be present. Butter extract also contains milk proteins, and therefore it is not usually suited for a vegan diet.
You can always add a spoon of vanilla extract or almond extract to your vegan substitute oils to give it more richness, sweetness, and a similar flavor to butter extract.
The Use Of Butter Extract
You can use butter extract for all your baking recipes. It mimics the flavor of butter while giving a rich buttery taste to your pastries, cakes, cookies, brownies, etc. You can also replace butter with butter extract in quick frosting recipes.
You can also use butter extract in your roasted vegetables to make them extra flavorful. Many people enjoy doing this when they want to avoid using real butter. But you can surely use both for more richness.
You can use butter extract in pretty much any recipes that require melted butter; however, you might get a slight change in taste if you avoid the actual butter entirely. The butter extract will increase the dish's richness or baked goods; however, it will not give a substantial noticeable butter flavor – especially in recipes where butter plays a significant role in overall taste.
What To Look For In Butter Extract Substitutes
When searching for butter extract substitutes, ensure to look out for aspects that add similar components to your recipes. Some of these components include:
Flavor: Butter extract does not give a significant butter taste, but it does make the recipe uniquely flavorsome by adding some sweetness. You want to look out for ingredient substitutes that offer the same factor.
Richness: The richness that butter extract offers is similar to that of the sweet flavor. Butter generally has a richness in flavor – the same richness butter extract gives in recipes. An ingredient that can offer a similar richness will work best.
Fat: Butter contains fats. The fats are mostly removed from butter extract, but due to the richness that butter provides, you will often get similar results from other ingredients with significant fat content.
Texture: Melted butter, especially in baked goods, often provides a smooth, sweet texture – that you want to replicate. Butter extract might not offer the same rich smoothness due to its liquid consistency, but since it is a melted butter replacement, you want to find ingredients that do the same thing as real butter.
Binding Agent: Butter works as a binding agent for wet and dry ingredients to give your recipes the ideal consistency and flavor marination. Butter extract, having a different texture, works as a butter replacement, and therefore when using ingredient substitutes, you want to find something that also works as a binding agent.
You will notice that some components are different from what butter extract offers. Butter extract is often used as an additive for flavor but simultaneously as a replacement for real melted butter. Therefore, both components allow you to use different ingredient substitutes that give similar outcomes.
Can Any Butter Extract Substitute Be Used In Recipes?
Each ingredient substitute will not necessarily contain all the components in one. It will depend on the recipe and what flavor or texture you need per the specific recipe. Some will require thicker substitutes that mimic what real butter offers, while others require only flavor and slight richness.
Specific recipes like cakes and cookies can handle substitutes such as almond butter, apple sauce, or Greek yogurt for texture and consistency. Sometimes they will only need a basic almond or vanilla extract for flavor. For recipes like pastries, you may often only need a little bit of oil or real butter.
Suppose you need a butter extract substitute for sautéing or roasting items like vegetables. In that case, you may only need to use an oil replacement like olive, soybean oil or use real butter if that is a possibility in your diet choice.
How Much Butter Extract Substitute Should You Use?
When substituting ingredients for butter extract, you can use a similar amount. Because it would not significantly alter the taste, you won't need to worry about being extra specific.
Most recipes will call for about 1-2 Tbsp butter extract per recipe so that you can use the same amount of the substitute ingredients. If you add a little extra or mix almond or vanilla extract with oils and it adds up, don't worry. Your results will still be perfect.
You might only have to be careful with certain substitutes like almond butter, Greek yogurt, and apple sauce, etc. because they can alter the taste and make your baked goods too moist if you add too much.
So, What's The Substitute For Butter Extract?
You don't need to stop your baking process because of not having butter extract in anymore. If you cannot find any or run out, use one of the substitutes from the list. It doesn't matter whether you are dairy-free, vegan, or following a regular diet; there is an option for everyone. Butter extract substitutes will add richness, sweetness and improve the flavor of your recipes.
---
Recent Recipes