The diablo sandwich is a spicy and sweet sloppy Joe that made its debut in the classic movie "Smokey and the Bandit". The sandwich was ordered by Sheriff Buford T. Justice, played by Jackie Gleason, at the Old Hickory House BBQ joint. When he orders it, he declares, "Give me a diablo sandwich and a Dr. Pepper, and make it quick. I'm in a G.D. hurry!"
We know the diablo is a saucy sandwich because Sheriff Justice spills some on his shirt, which Burt Reynolds attempts to clean off for him. It also appears to be a meaty sandwich without any toppings, such as lettuce or sour cream. There are long skinny strands of something on the sandwich because you can see stringy bits sticking out of the sheriff's mouth while taking multiple bites in a hurry.
All of this led to the conclusion that the original recipe might have included strands of cooked onions or maybe thin slices of bell peppers. It is also evident from the spill that the sauce is thick and runny. And, as the name implies, diablo is Spanish for the devil, it has to be packed with some heat. In this case, we are using red hot sauce. Any brand that you like will do. And, adjust the heat to your preference.
There are recipes for a Tex-Mex style diablo sandwich that include taco seasoning, tomatoes, corn kernels, lettuce, and sour cream. I am not 100% sure where this came from because it doesn't look like the sandwich in the movie. But you can use this as a starting point for a simple diablo sandwich.
This version of the recipe has ground beef, onions, bell peppers, corn kernels, garlic, and a sweet and spicy red sauce. The sloppy mess is served on hamburger buns. And, you must have it with lots of napkins and a Dr. Pepper.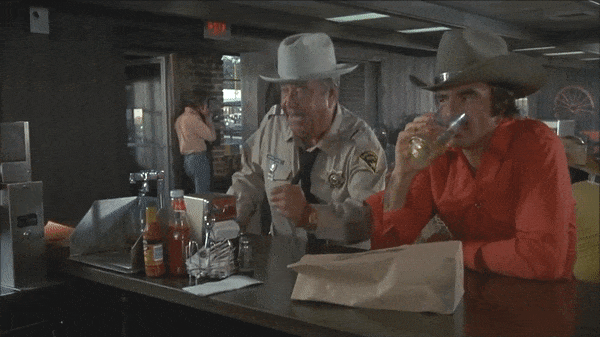 What Makes This Recipe Interesting?
This diablo sandwich recipe is a hybrid of a spicy sloppy Joe and the Tex-Mex diablo recipe that includes corn. The corn adds some great texture and natural sweetness to offset some of the heat.
We have added some onions and peppers for the stringy component and really for great flavor. Sauteed onions and peppers are both sweet and savory.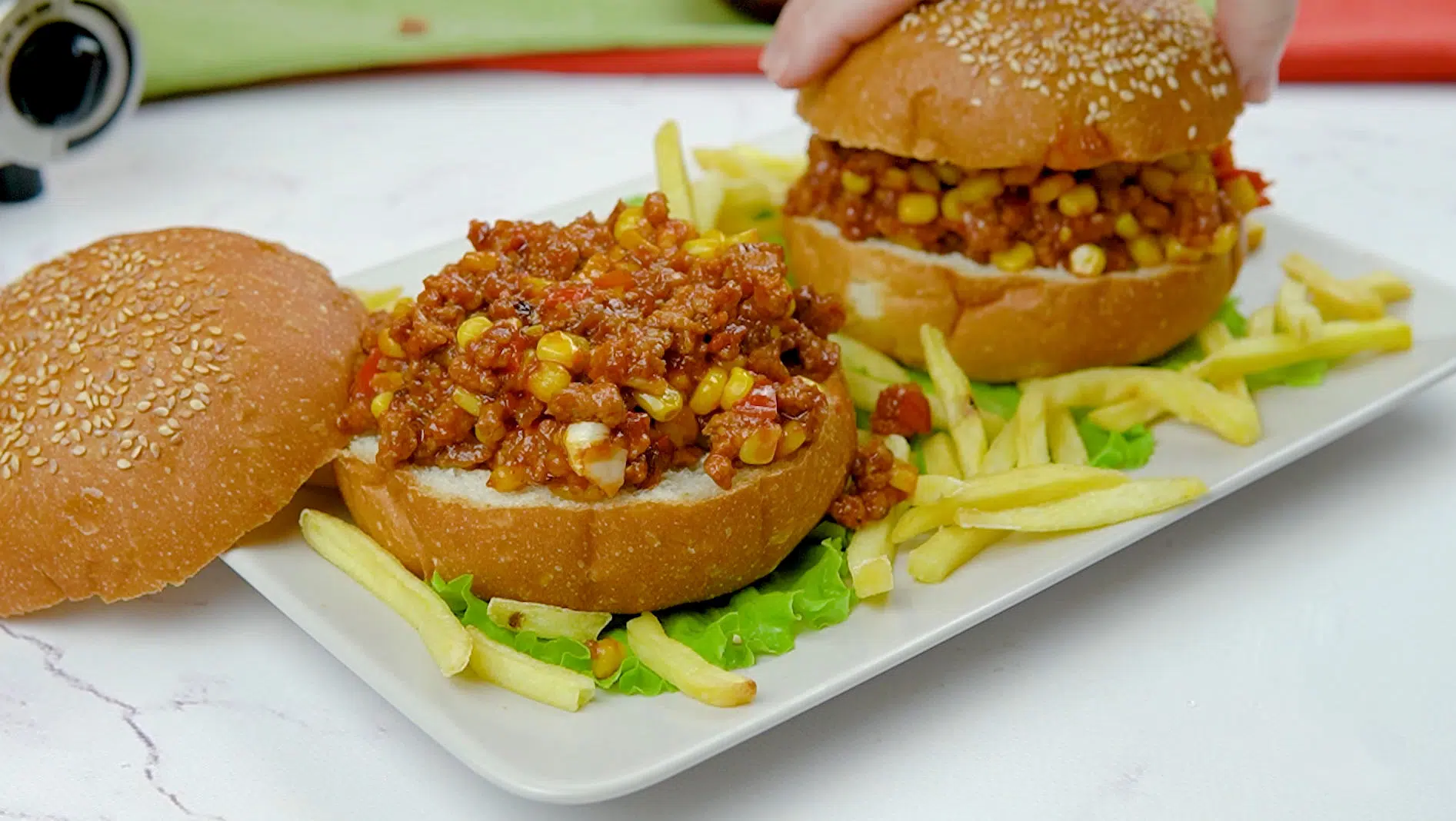 Ingredients
2

pounds

80/20 ground beef

1

red onion

sliced thinly

1

bell pepper

seeds removed, sliced thinly

2

cloves

garlic

minced

1

cup

frozen or canned corn kernels

1-1/4

cups

ketchup

3

TBS

red hot sauce

adjust to your liking

3

TBS

brown sugar

1

TBS

apple cider vinegar

1

TBS

Worcestershire sauce

2

tsps

sea salt

1/2

tsp

smoked paprika

1/2

tsp

freshly ground pepper

1/4

tsp

liquid smoke

8

soft hamburger buns
Instructions
In a large skillet over medium heat, cook the beef, onions, and peppers, breaking the meat apart with a wooden spoon or a spatula. Cook until the meat is browned and the onions are soft.

Add the garlic and corn and for another two minutes.

Stir in all remaining ingredients and simmer for a few minutes until all the ingredients are cooked through and smelling fragrant.

Spoon the sloppy Joe mixture in equal portions on hamburger buns. Serve with napkins and a Dr. Pepper.
Nutrition
Calories:
463
kcal
|
Carbohydrates:
35
g
|
Protein:
25
g
|
Fat:
25
g
|
Saturated Fat:
9
g
|
Polyunsaturated Fat:
1
g
|
Monounsaturated Fat:
10
g
|
Trans Fat:
1
g
|
Cholesterol:
81
mg
|
Sodium:
1175
mg
|
Potassium:
494
mg
|
Fiber:
2
g
|
Sugar:
11
g
|
Vitamin A:
577
IU
|
Vitamin C:
22
mg
|
Calcium:
109
mg
|
Iron:
4
mg
Substitutions and Shortcuts
You could make this sandwich with half ground beef and half ground pork. If using pork, be sure to drain some of the excess fat off of the meat before adding the other ingredients into the pan. Pork fat tends to be a little greasy.
Some sloppy Joes are made with canned diced tomatoes in place of the ketchup. This is definitely an option, but you probably should drain the liquid from the tomatoes or it will be way too sloppy.
The red onions can be swapped out for yellow onions or even Vidalia onions if you desire more sweetness.
For an easy shortcut, skip the spices and just toss in a packet of packaged taco seasoning mix.
You can add toppings to this sandwich. For a gathering, just fill some serving bowls with shredded Tex-Mex cheese blend, shredded iceberg lettuce, sour cream, avocado slices, and sliced jalapeño peppers.
Success Tips
The recipe is pretty straightforward and doesn't require too much to make it successful except for following the directions.
One thing you should do is monitor the amount of liquid in the dish so it is easy to consume and not dripping all down your shirt, like Sheriff Justice. Some ground beef mixes have water in them. Drain that off after you brown the meat. The sauce should be runny but still thick enough to bind all the other ingredients.
What Goes with a Diablo Sandwich?
You can't go wrong with some sweet pickle chips and a pile of Fritos corn chips with a sloppy Joe sandwich. Many people like to add these to the sandwich for a little crunch.
Another good option is a crisp cabbage slaw on the side.
If Dr. Pepper isn't your thing, A cold stout beer can cut through the heat of the hot pepper sauce. Kids might enjoy lemonade or sweet tea.
After a meal like this, you will probably enjoy a dessert that is on the lighter side. Since you are already in messy eating mode, have some slices of watermelon and perhaps fruit sorbet popsicles. Again, have some napkins handy.
---
Recent Recipes