Can You Freeze Watermelon?
The sweet, pink crispness of watermelon symbolizes summer, with long, sticky afternoons and family and friends hanging out. But when watermelons are at their ripest, it can be a gamble buying a whole melon, only for half of it to go off before eating. How can you avoid wasting this juicy treat? Can you freeze watermelon?
You can freeze watermelon, although the texture will become mushy, and the sweet flavor will diminish. To freeze watermelon, remove the rinds, deseed it, and chop or puree it. Freeze watermelon for eight to twelve months. Use frozen watermelon in smoothies, cocktails, soups, or sorbet.
When watermelons are out of season, and the weather is gloomy, pulling a packet of frozen melon from the freezer is a great way to improve the mood. Let's look at how to freeze watermelon and creative ways to use the frozen fruit.
Does Watermelon Freeze Well?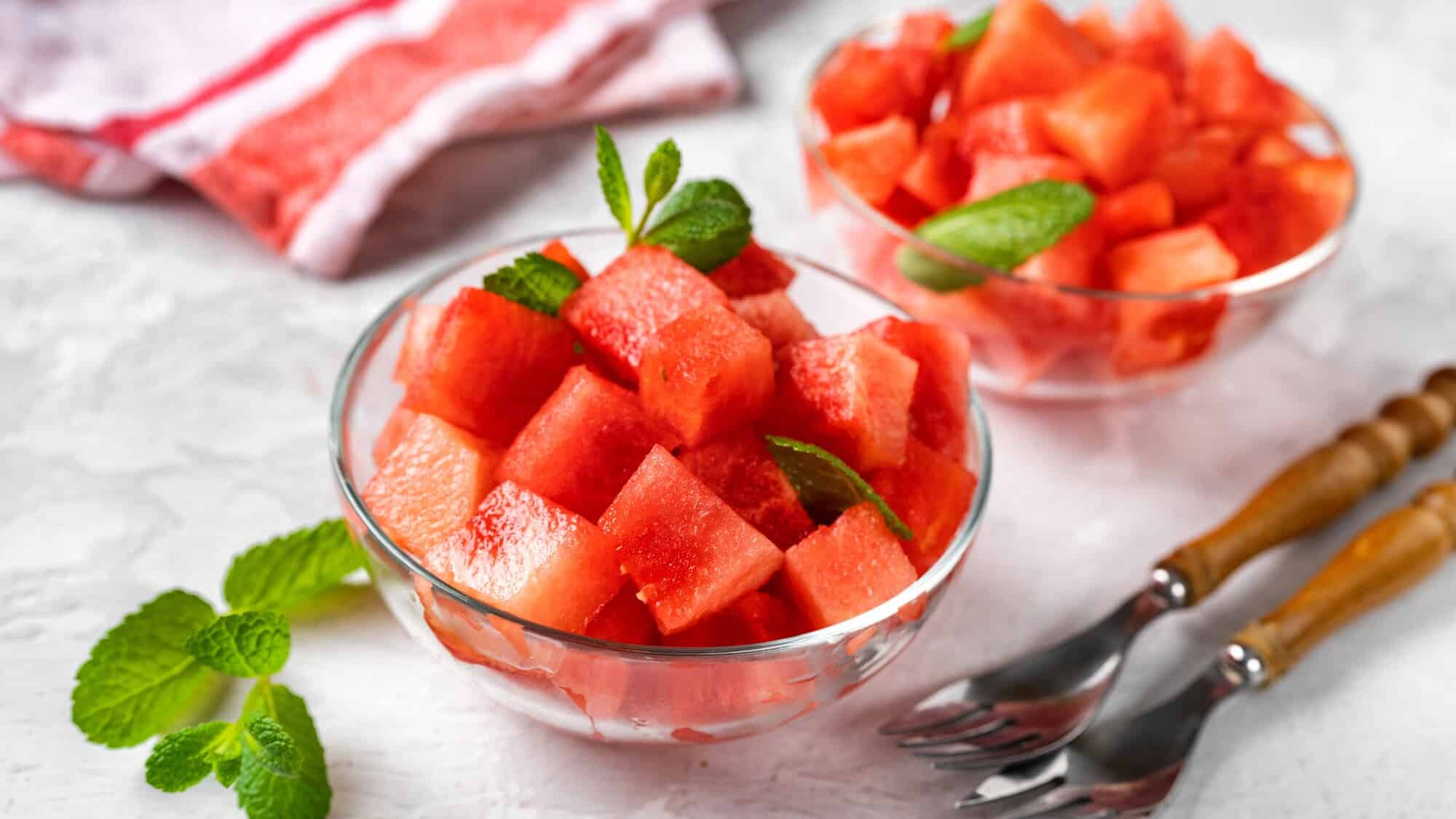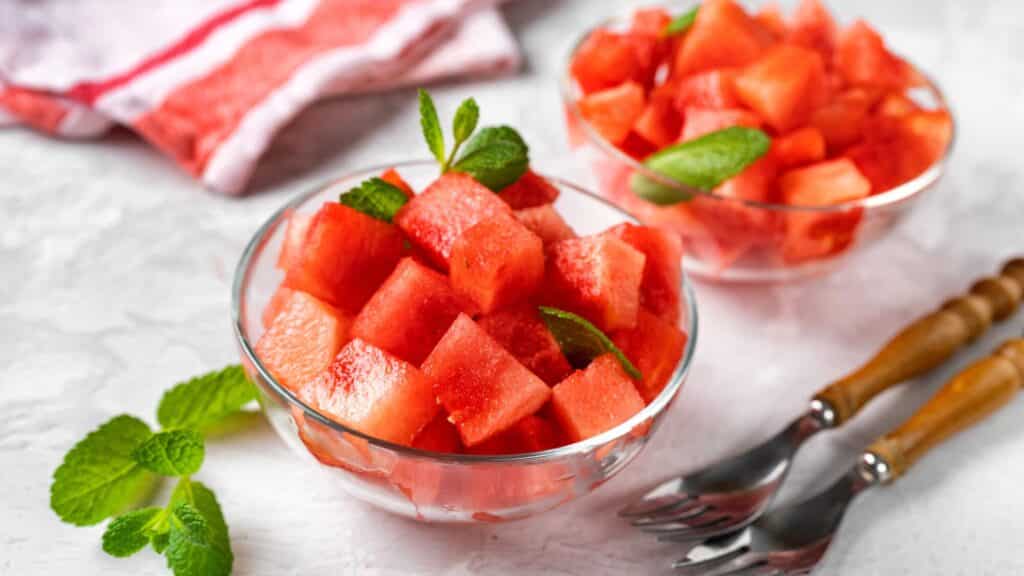 Watermelon comprises 92% water, so you can successfully freeze it.
However, don't expect frozen melon to taste exactly like the fresh version. Frozen watermelon loses its crunch and will be somewhat mushy after thawing. Apart from the loss of texture, frozen watermelon also loses some of its intense sweetness.
You won't be able to use frozen watermelon in a fruit salad or as juice-dripping slices held in your hands.
Still, frozen watermelon retains all its nutrients, including a vitamin C punch, and has many uses, so it is well worth freezing leftover melon.
How To Freeze Watermelon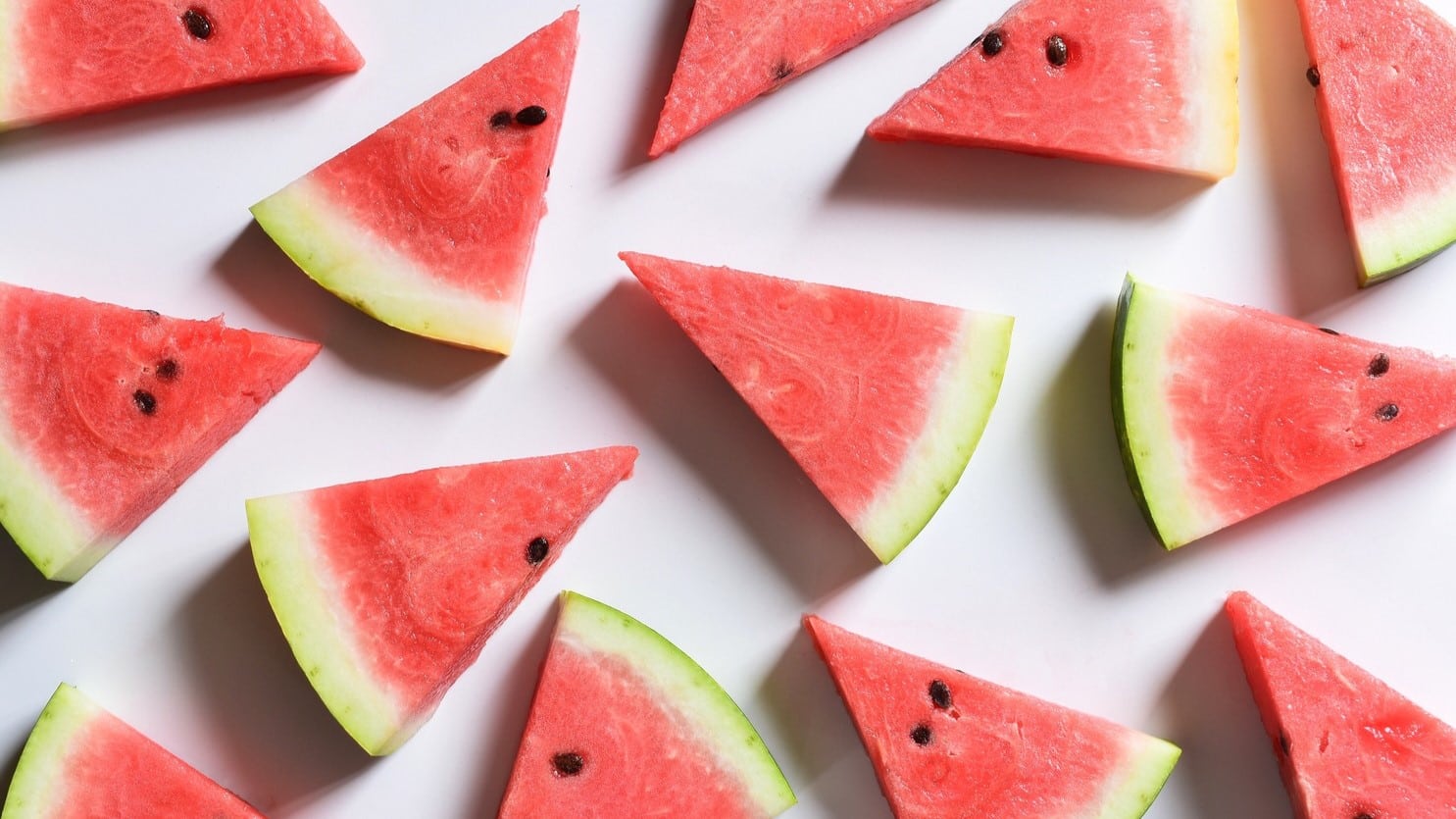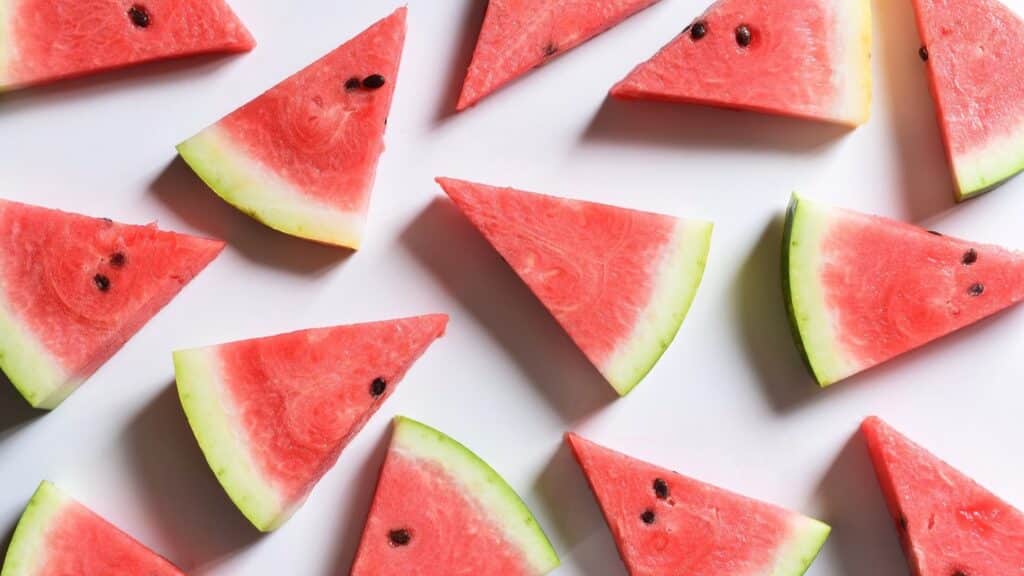 Freezing a whole watermelon is impossible – who has the freezer space? There are two ways to effectively freeze watermelon, depending on how you want to use it: freeze it in chunks or freeze it as a puree. Let's look at how.
How To Use Frozen Watermelon
Despite the change in texture and flavor, frozen watermelon is a delicious ingredient to add freshness to your meal. Try using your frozen melon in these creative ways.
To cool beverages: Slip your frozen watermelon ice cubes into drinks to add a chill and extra flavor.
As a low-calorie snack: Eat partially thawed frozen watermelon chunks or balls as a healthy afternoon treat or dessert. The cool crunch is very satisfying, particularly if you have a cold or sore throat.
As a popsicle: Fill your popsicle or lolly molds with chopped watermelon in orange or pineapple juice to make yummy frozen treats.
In a smoothie: Pulse the frozen watermelon with banana, strawberries, and yogurt to make a tasty breakfast.
In a sorbet: Combine frozen watermelon with lemon juice and sugar, blitz, and serve immediately as a refreshing sorbet.
In a cocktail: Use your watermelon puree to make a mouth-watering daiquiri, mojito, or margarita.
As a beverage: Blend watermelon puree into lemonade for a luscious fruity flavor. Add mint for zest.
For dessert: Mix lime jello with watermelon puree instead of water to create a smooth, tangy and quick dessert.
As a soup: Use frozen watermelon to make a gorgeous, jewel-pink gazpacho.
Is Watermelon Freezable?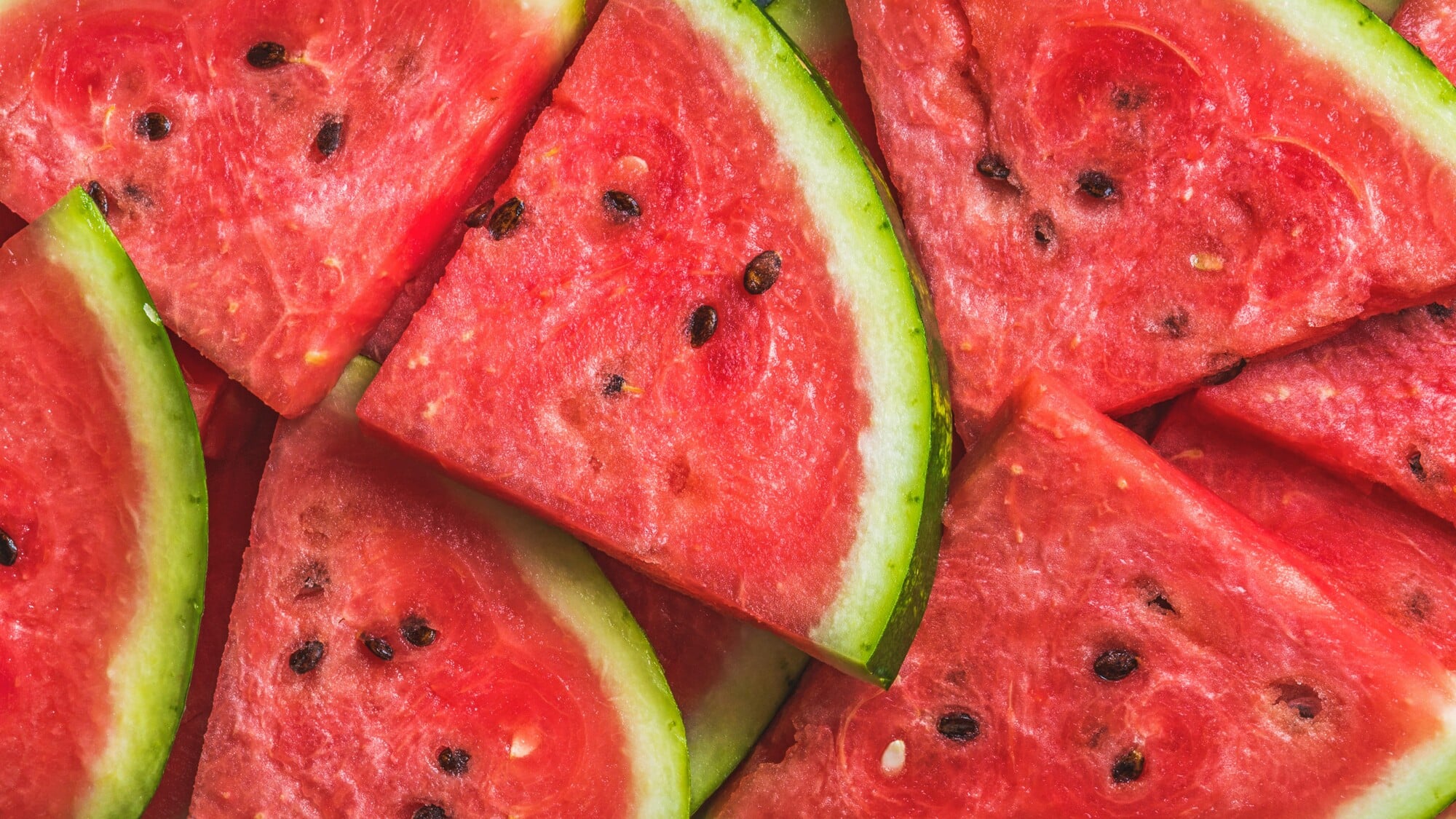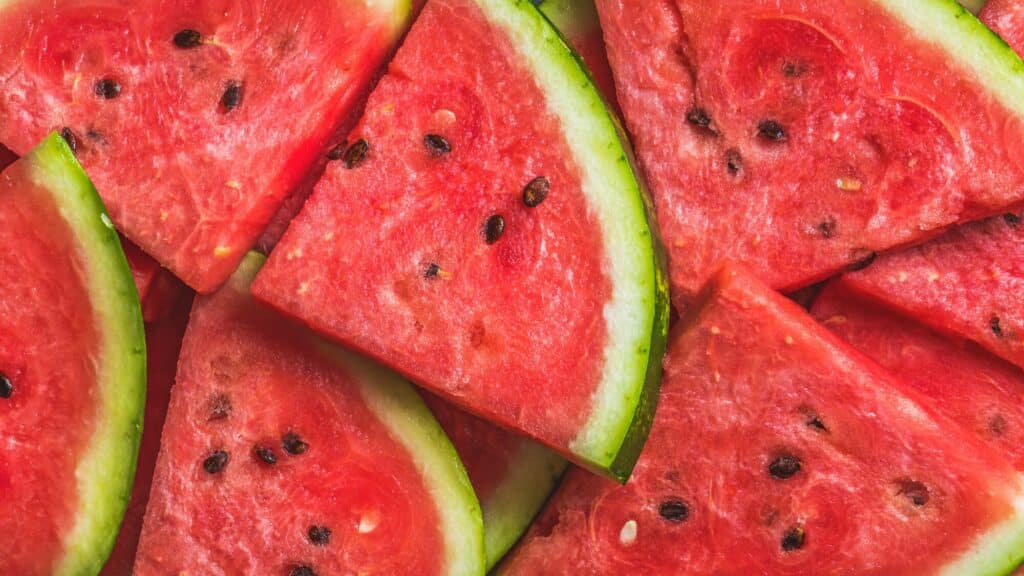 Watermelon freezes successfully, but only if you plan to use it in a dessert, smoothie, or beverage because it loses its characteristic crisp texture. Still, freezing watermelon reduces food waste. Best of all, frozen watermelon adds flavor and a summer brightness to your food during winter.
---
Recent Recipes