All About Drinks & Cocktails That Start With The Letter E
The E list of cocktails is fraught with tequila drinks, martini-style cocktails, and seasonal sensations. From sweet and fruity to dry and strong, the drinks on the E list of cocktails pack a punch. Dive into these swimmingly crafted cocktails for a taste of perfection.
Early Autumn
The Early Autumn is a cocktail that tastes just what it sounds like. So when fall rolls around, be sure to have this drink's ingredients on hand. This gin cocktail perfectly showcases autumnal flavors aplenty. Created by a New York City bartender, especially for Bombay Gin, the recipe for the Early Autumn includes apple-flavored gin, absinthe, pear brandy, apple cider, cinnamon, and other seasonal flavors. The components of the Early Autumn are mixed in a shaker and poured over ice in a highball glass. Lastly, the Early Autumn is garnished with a cinnamon stick and lemon peel.
Electric Iced Tea
A perfect drink to wind down with after a long week of work, the Electric Iced Tea is tasty and refreshing. Essentially, the Electric Iced Tea is a blue variation of the wildly popular Long Island Iced Tea. This variation substitutes the Long Island Iced Tea's triple sec for blue curacao which is also an orange-flavored liqueur. As such, the Electric Iced Tea, which winds up being blue, is made with a mix of vodka, rum, gin, tequila, blue curacao, sour mix, and Sprite or 7-Up. The soda is in lieu of the Long Island Iced Tea's cola ingredient. Finally, an Electric Iced Tea is served over ice in a collins glass and garnished with a lemon wedge or wheel.
El Diablo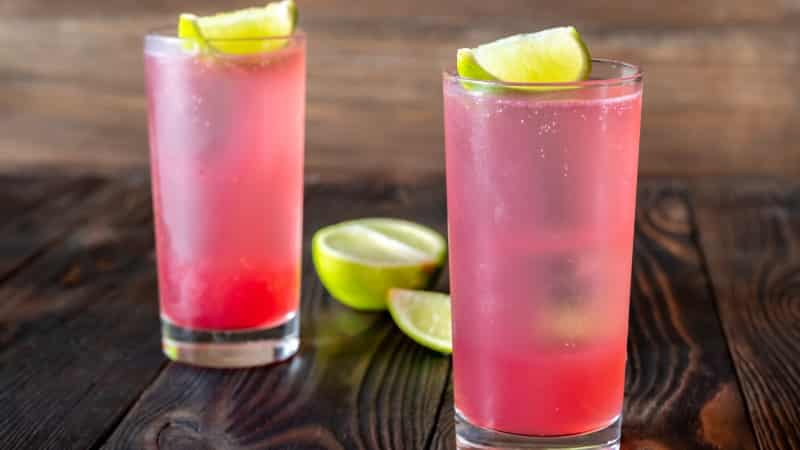 The recipe for the El Diablo, which translated in English means "the devil," is first referenced in a bar book in 1946. Although the original recipe featured ginger ale, the present-day recipe typically calls for fresh ginger syrup or ginger beer. Nevertheless, an El Diablo is a tequila drink with a beautiful, diluted amber color. The ginger in this cocktail gives the drink a bit of a bite, but it's ever so refreshing. The El Diablo is made with tequila, creme de cassis, fresh lime juice, and ginger syrup or beer. All the parts are shaken and poured over ice into a collins glass then garnished with a fresh lime wedge. 
El Presidente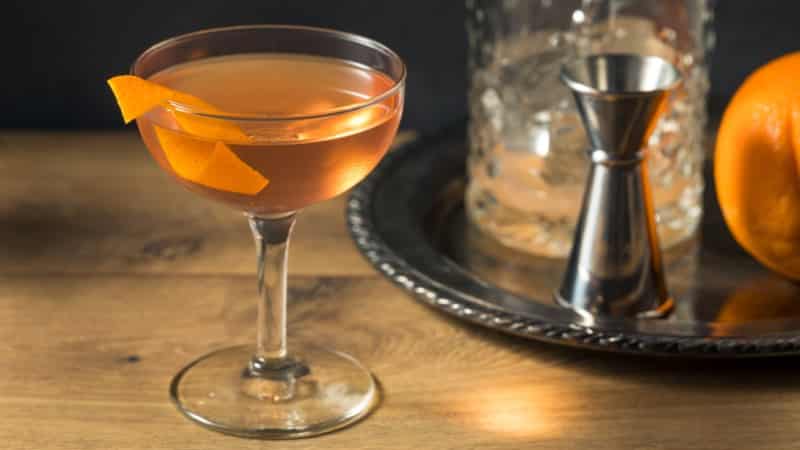 The El Presidente is a Cuban-born cocktail of the early 1900s likely designed to honor then-president, Mario Garcia Menocal. The El Presidente is a Cuban classic on par with the Mojito and the Daiquiri. When American tourists brought the cocktail home from their South American travels, it was there to stay. Of note, the El Presidente is a martini-style cocktail made with white rum, dry vermouth, orange curacao, and grenadine. The drink's parts are shaken in ice and strained into a chilled cocktail glass. Finally, this cocktail is typically left ungarnished.
El Pepino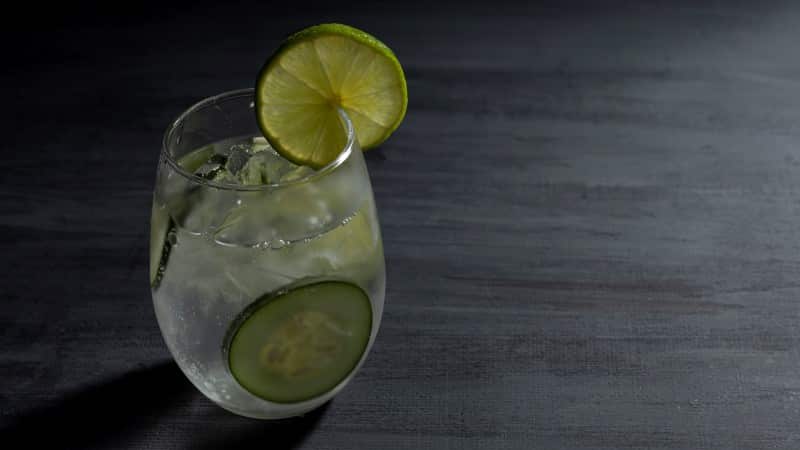 Another delicious tequila beverage, the El Pepino is a drink of mysterious origins. Regardless of which of the few legends you believe, one fact remains the same: this tasty drink surely hails from Mexico. Pepino translates from Spanish to "cucumber" and this drink is fraught with a cool cucumber flavor. The El Pepino is comprised of tequila, triple sec, agave nectar, cucumber, basil, fresh lime juice, and an egg white. The ingredients are all combined in a shaker and strained into a chilled cocktail glass. The El Pepino is garnished with a fresh cucumber slice.
Embassy Cocktail
This beverage originated in the Embassy Hotel in Hollywood in the 1930s. The hotel's shtick was that it was only open to Hollywood bigwigs comprised of actors, movie producers, and the like. The hotel was a literal embassy for Hollywood's elite. The Embassy Cocktail, the hotel's signature drink, is a classy concoction of cognac, light rum, triple sec, fresh lime juice, and bitters. It's shaken with ice and strained into a martini glass then garnished with an orange twist. This drink's finish is exceptionally dry and not for the faint of heart.
Emerald Isle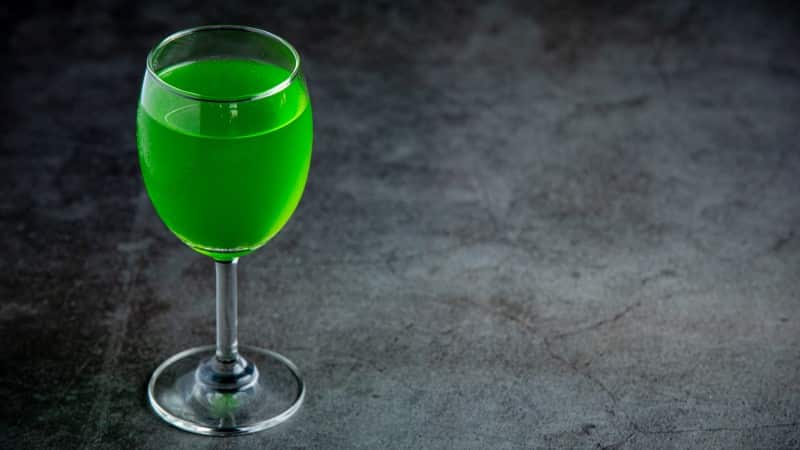 The Emerald Isle is a bold, green, citrusy martini that's a real looker. This gin-dominant cocktail has unknown origins but it's popularly served on St. Patrick's Day because of its color. This is a pretty, dry drink that necessitates a hardened palette. Nevertheless, the Emerald Isle is made of gin, creme de menthe, and bitters. The ingredients are shaken in ice and strained into a cocktail glass. The creme de menthe gives the drink its bright green hue with a touch of mint flavor; the drink is typically left ungarnished.
English Rose
The recipe for an English Rose was first featured in a 1935 edition of an "Old Mr. Boston" mixology guide. The English Rose is a delicate and subtly sweet cocktail that's served straight-up. Essentially, the English Rose is a dressed-up variation of a gin martini. The English Rose is made with gin, dry vermouth, apricot liqueur, lemon juice, and grenadine; it's shaken in ice and strained into a pretty coupe glass. Though it's not otherwise garnished, if you prefer a sweeter taste, you can sugar the rim of your glass.
Envy
The Envy is a tequila cocktail that evokes tropical musings while transporting you to an island atmosphere. This drink is a vibrant blue in color giving it an oceanic aesthetic. Notably, an Envy is made with tequila, blue curacao, and pineapple juice. The drink is served straight-up in a martini glass. It's fruity, tropical, and a sweeter version of a Margarita. 
Espresso Martini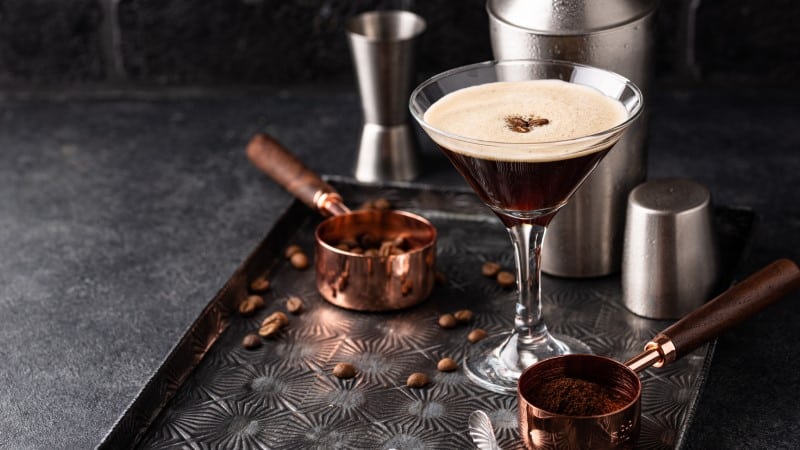 Created by a London bartender looking for a mid-shift pick-me-up, the Espresso Martini was first made sometime in the 1930s. Today, the Espresso Martini is a wildly popular cocktail typically served as an after-dinner drink in lieu of coffee. The Espresso Martini features equal parts vodka and coffee liqueur as well as fresh espresso and simple syrup. The ingredients are chilled, shaken, and strained into a chilled martini glass before garnishing with three whole coffee beans (it's got to be three; legend has it that fewer or more is bad luck). The Espresso Martini tastes like a comforting coffee drink that goes down rather smoothly.
Eucalyptus Martini
The Eucalyptus Martini is a work of art crafted by a Danish mixologist in 2015. Since its inception, this cocktail has gained mainstream popularity amid the recent craft drink movement. The Eucalyptus Martini shows an appreciation for fresh ingredients which give this drink an earthy undertone. Of note, the Eucalyptus Martini is made with gin, fresh eucalyptus syrup, fresh lime juice, and egg whites. The ingredients are cold shaken and strained into a martini glass then garnished with a fresh eucalyptus leaf.
Evita
Named for famed Argentinian First Lady, Eva Peron, who goes by the nickname Evita, the Evita cocktail is a citrusy and tart, green martini. Evita the woman gained American popularity with the release of the 1996 biopic starring Madonna. The drink came out shortly after the release of the movie. The Evita is made of vodka, melon liqueur, orange juice, and lime juice; it's shaken in ice and strained into a chilled martini glass. The Evita is commonly garnished with an orange twist. The drink is fruity and green and fun to drink.
The Final Letter
The E drinks are a great group of excellent cocktails that features lots of martinis. If you've come in search of drinks that will give you the sophisticated swagger of a martini without the strong, dry flavor of a standard Martini, this is your list. Which of the E drinks will you try first?
---
Recent Recipes