All About Drinks & Cocktails That Start With The Letter P
The P list of cocktails is a good one. With interesting French drinks, whimsical names, popular vacation drinks, and a wild party punch or two, there's quite the variety on this list. With some of the most unusual ingredients on any drink list, the P cocktails might have you scratching your head. Have a look.
Painkiller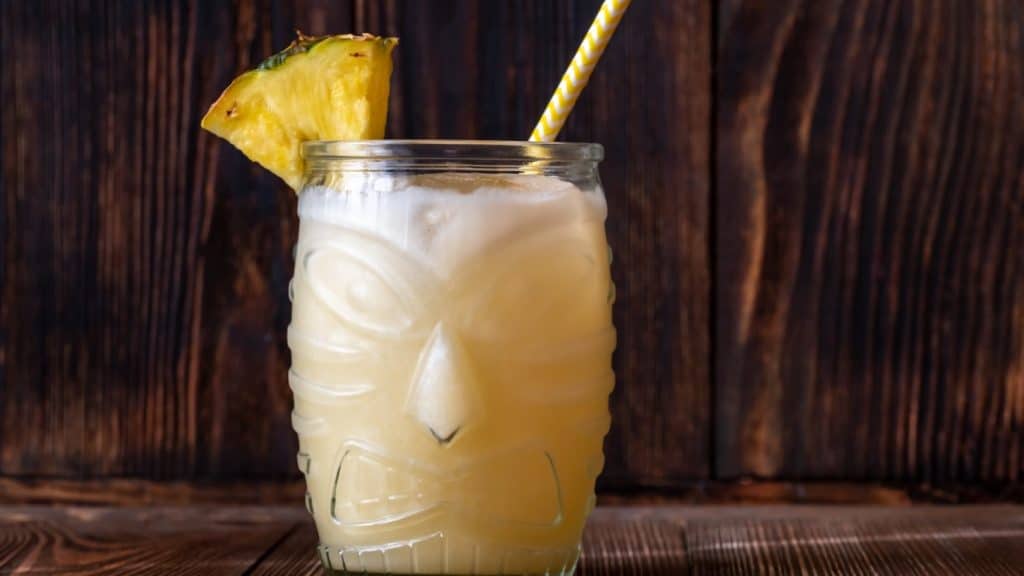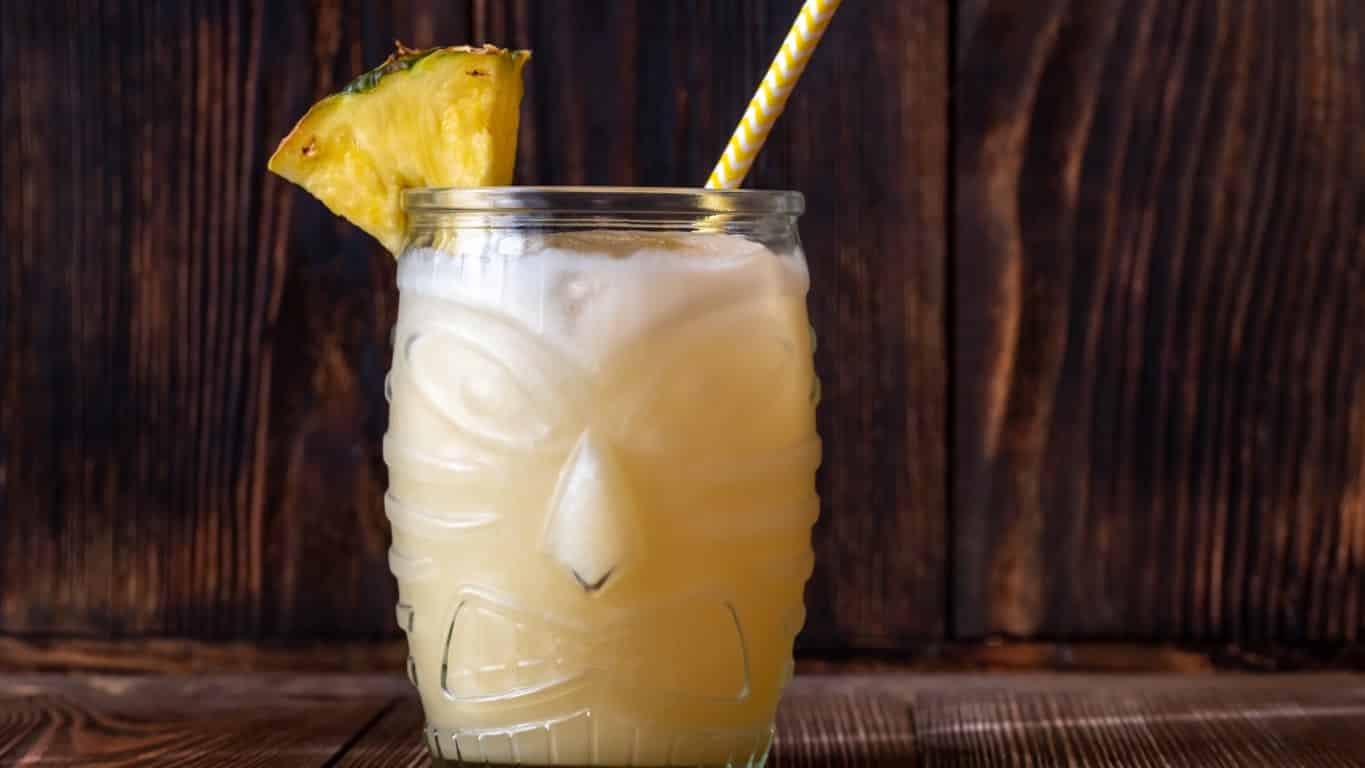 The Painkiller is a frozen tropical drink that got its start at the ultra-popular Soggy Dollar Bar in the British Virgin Islands. A take on the even more popular Pina Colada (see below), the Painkiller is a tasty blended concoction of dark rum, pineapple juice, and coconut cream with shaved ice. Once blended to perfection, this base is poured into a hurricane glass leaving a little space for a splash of orange juice and a dash of nutmeg. The Painkiller is then garnished with a pineapple wedge and enjoyed with your toes in the sand (if you're lucky). Of note, the Painkiller can also be made on the rocks.
Paloma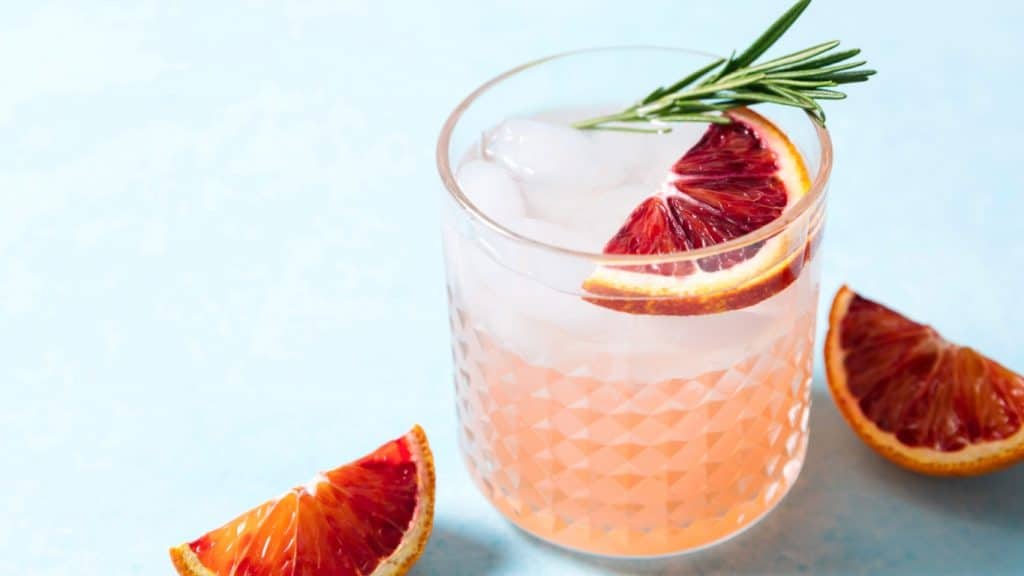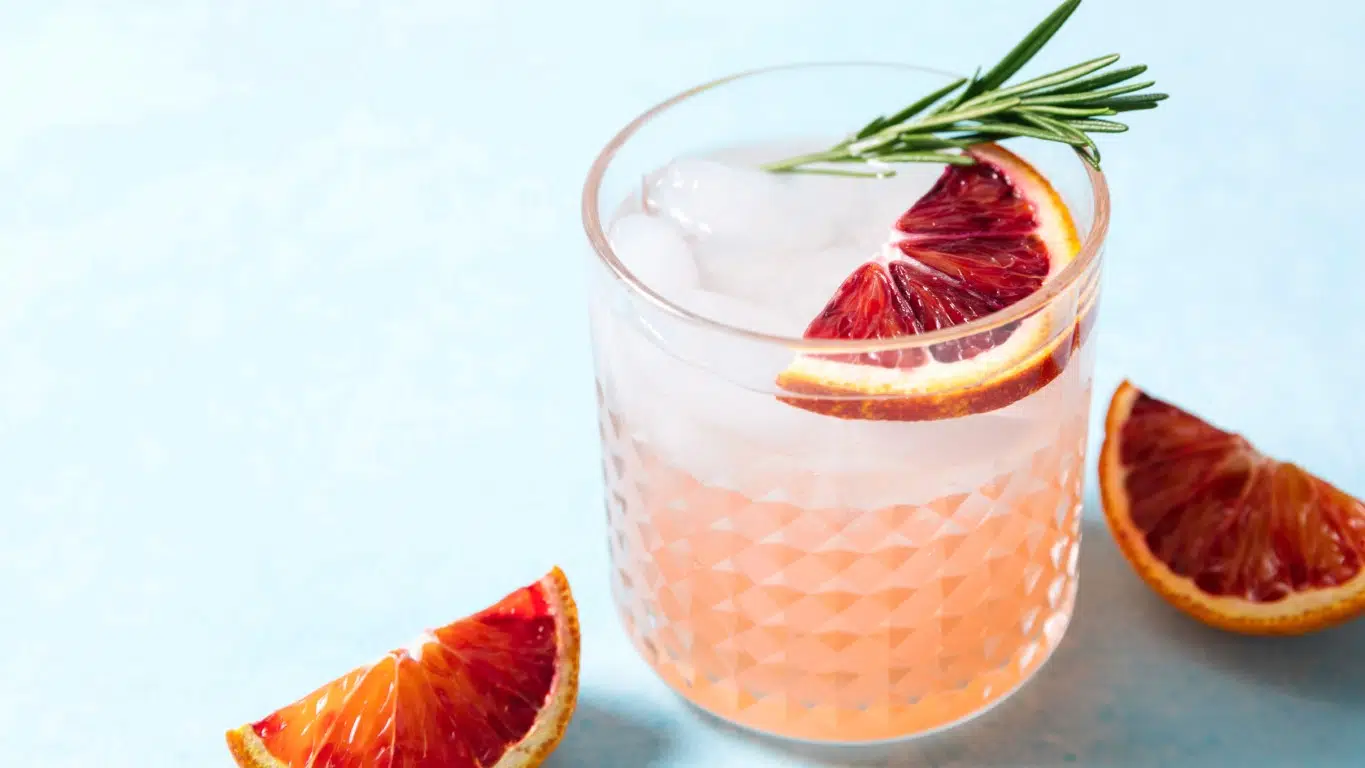 Paloma which translates to "dove," was created by a bar owner in Tequila, Mexico. Beyond this, little else is known about the history or inspiration for the Paloma. The Paloma is a light, refreshing, and subtly fruity cocktail perfect for sipping al fresco. The Paloma is made with tequila (as it should be considering it originated in the town of Tequila), grapefruit juice, lime juice, agave nectar, and a splash of soda water. The ingredients of the Paloma are shaken and poured over ice in a highball; it's garnished with a lime wheel.
Paradise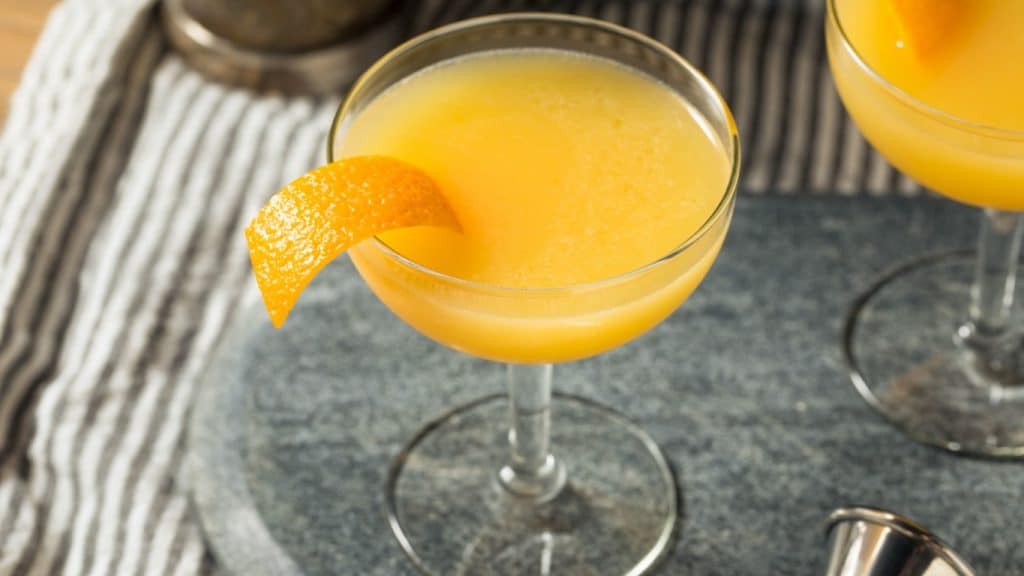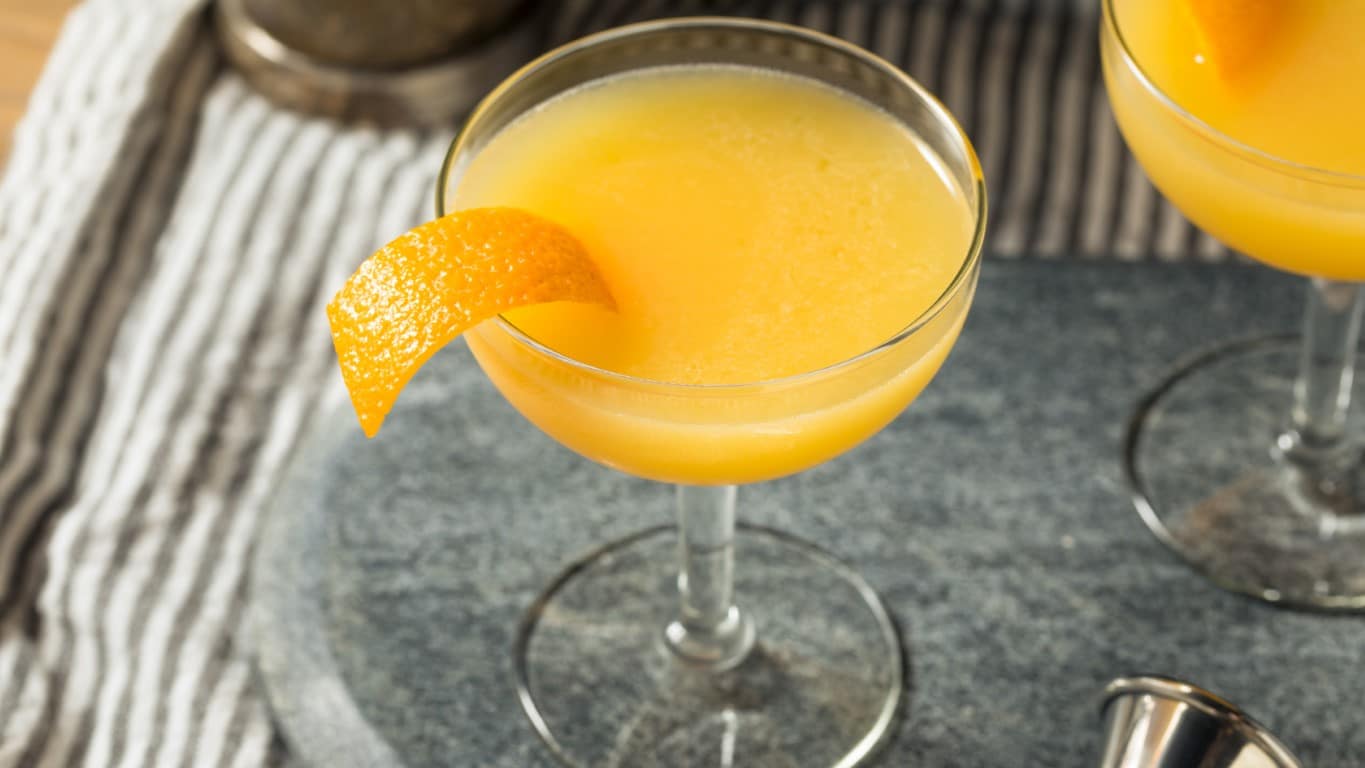 A lesser known of the classic cocktails, the Paradise was created by Harry Craddock, a famous Savoy Hotel bartender, sometime in the early 1900s. The Paradise is a sweet and fruity gin drink that goes down easy. It's made with gin, apricot brandy, and orange juice. Of note this drink is cold shaken and strained into a coupe glass. A pro-tip is that this drink is best made with freshly squeezed orange juice. Lastly, a Paradise is garnished with a vibrant orange peel.
Pastis
In the 1930s when the Pastis was created, France was an anise-obsessed country. The anise flavor of this much-loved cocktail makes it one of the country's all-time favorites. A much-loved French aperitif, the Pastis is a simple blend of Ricard Pastis (an anise-flavored liqueur), a few dashes of grenadine, and ice-cold water. The drink is poured neat (without ice) in a highball.
Perroquet
Perroquet is a French word that translates to "parrot." This cocktail was named so because of its beautiful shade of blue resembling a parrot's feathers. The Perroquet has a unique flavor profile, blending anise and mint tastes. Simply, a Perroquet is a mix of Ricard Pastis, creme de menthe, and chilled water. Similar to the Pastis (see above), the Perroquet is served neat in a highball and left ungarnished.
Pegu
The Pegu was named for the bar in which it was created, The Pegu Bar, in Myanmar in the 1880s. The Pegu is an exceptionally refreshing drink, specially crafted to cool British soldiers in the country's blistering temperatures. The Pegu, partly for its tastiness and partly for its name, quickly became the bar's signature drink. The Pegu is made with gin, orange curacao, fresh lime juice, bitters, and orange bitters. It's shaken and strained into a chilled coupe glass; it's left ungarnished.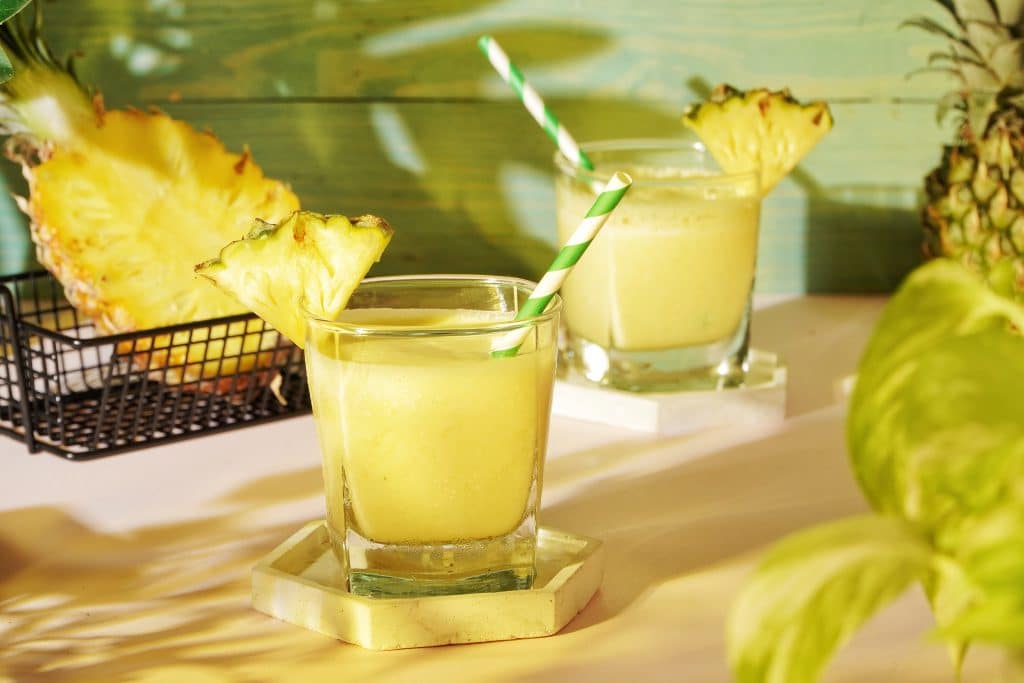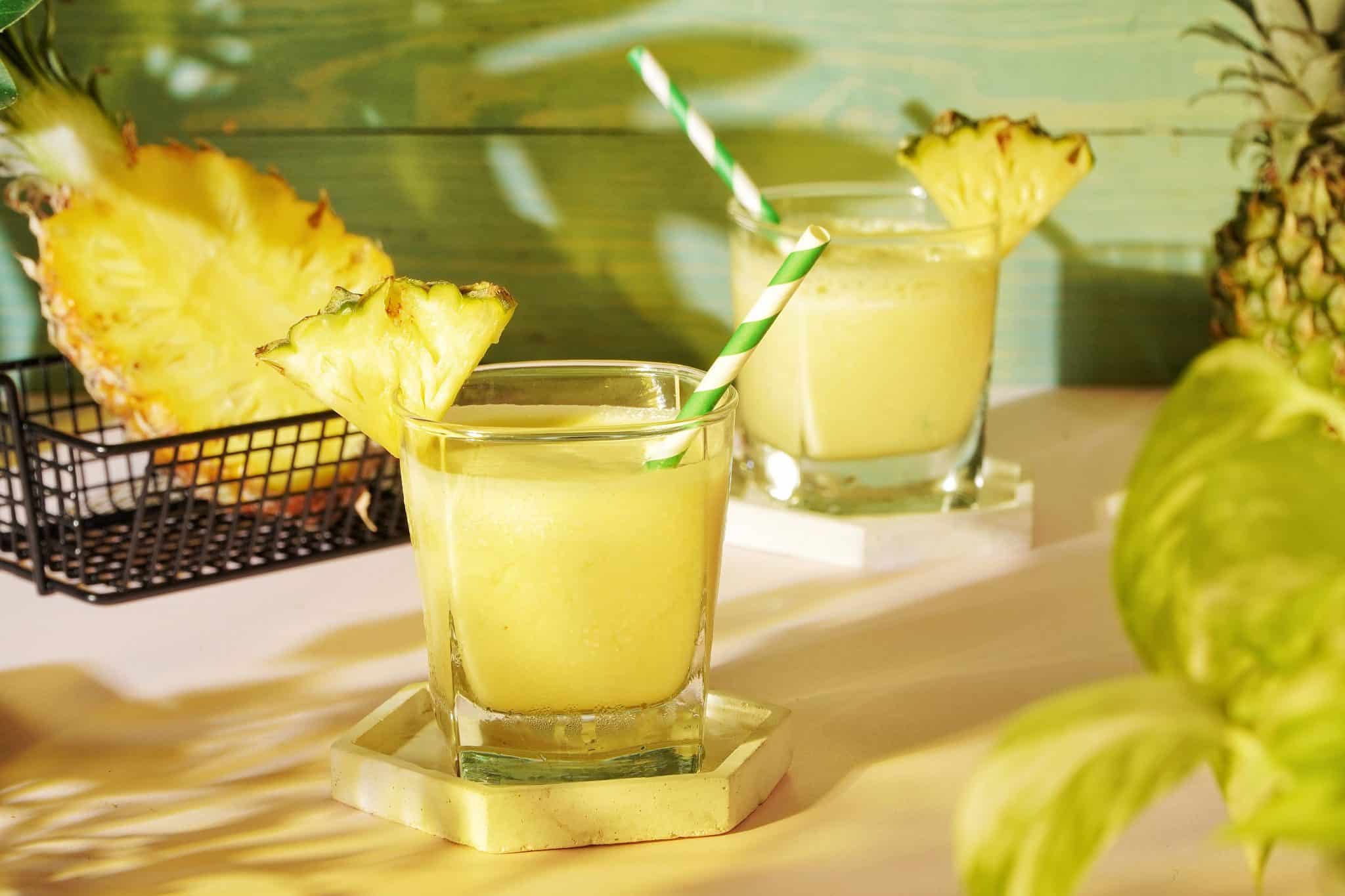 Created at Puerto Rico's Caribe Hotel in 1954, the Pina Colada is a classic. A Pina Colada is a creamy, sweet frozen cocktail that's best enjoyed on a hot summer's day or during a tropical vacation. The Pina Colada can just as easily cool you off as it can satiate your sweet tooth. A Pina Colada is blended with rum, coconut cream, and pineapple juice in shaved ice. It's poured into a hurricane glass and garnished with a pineapple wedge and cherry. 
Pink Lady
The Pink Lady is a Prohibition-era cocktail that stars gin. As a result of Prohibition and the inability to get good gin, creative mixologists had to find ways to mask the harsh taste of bootlegged liquor. The Pink Lady is likely one of these drinks. A Pink Lady is a cocktail made with gin, applejack, lemon juice, grenadine, and egg white. It's shaken in ice and strained into a chilled coupe glass before being garnished with a brandied cherry.
Pisco Sour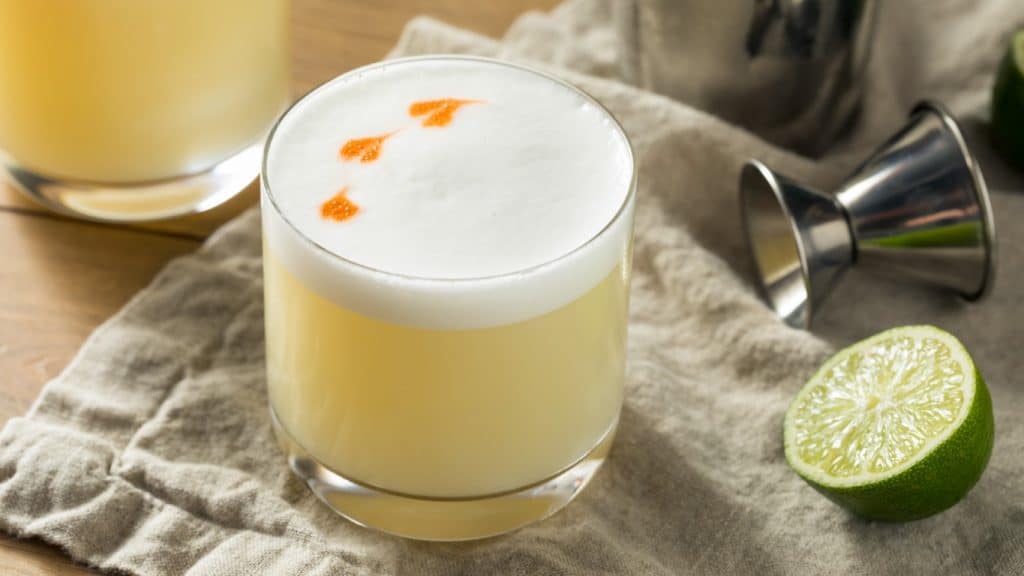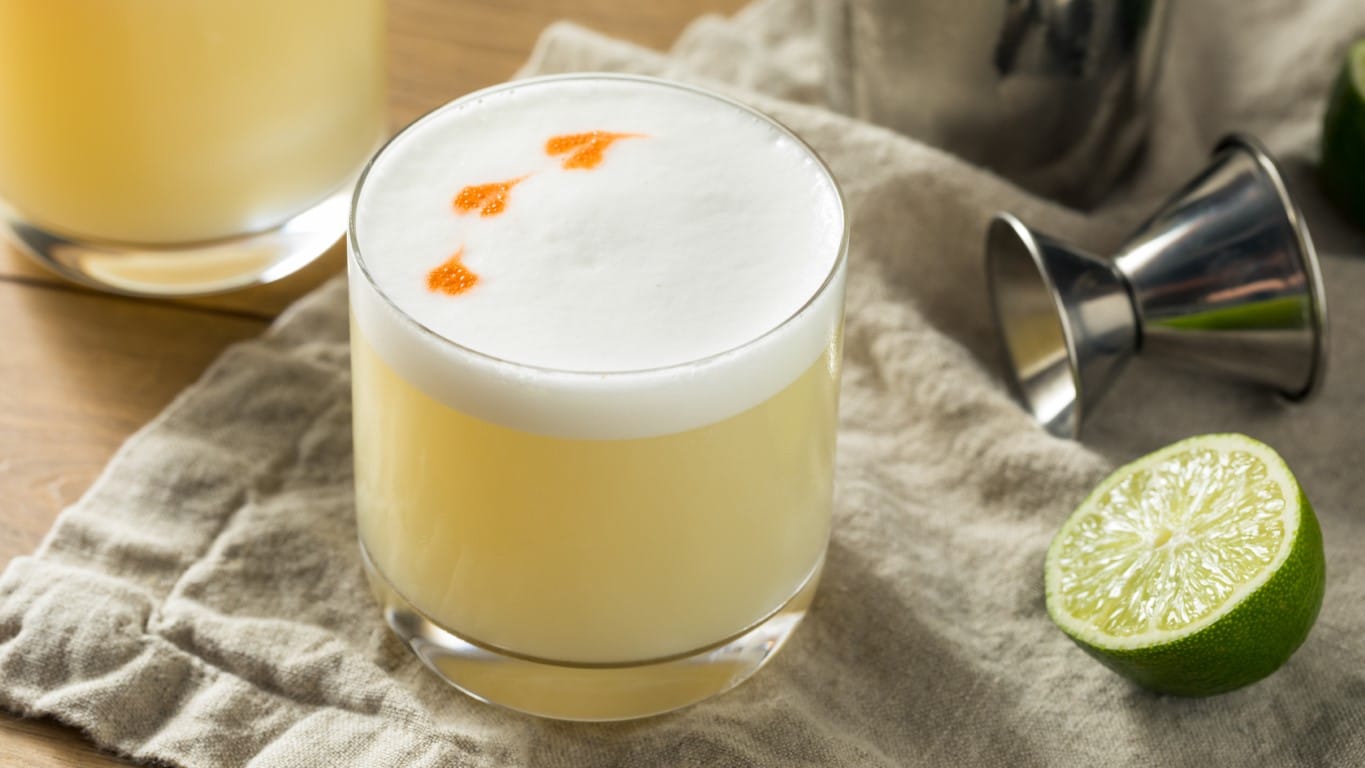 The Pisco Sour is a Peruvian spin on a classic sour drink. Originating in Lima, Peru, the Pisco Sour's roots are a bit obscure. Nevertheless, a Pisco Sour is a refreshing cocktail that's worth trying. A Pisco Sour is tangy and sweet; it's made with Pisco (a Peruvian brandy), simple syrup, lime juice, and egg whites. The drink is shaken in ice and strained over fresh rocks in a lowball then garnish with a cherry.
Planter's Punch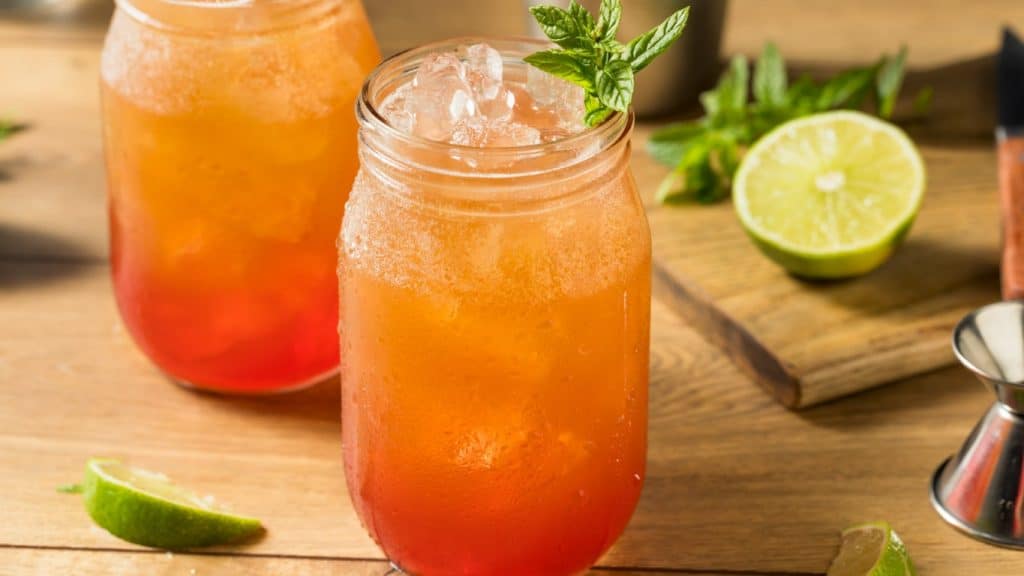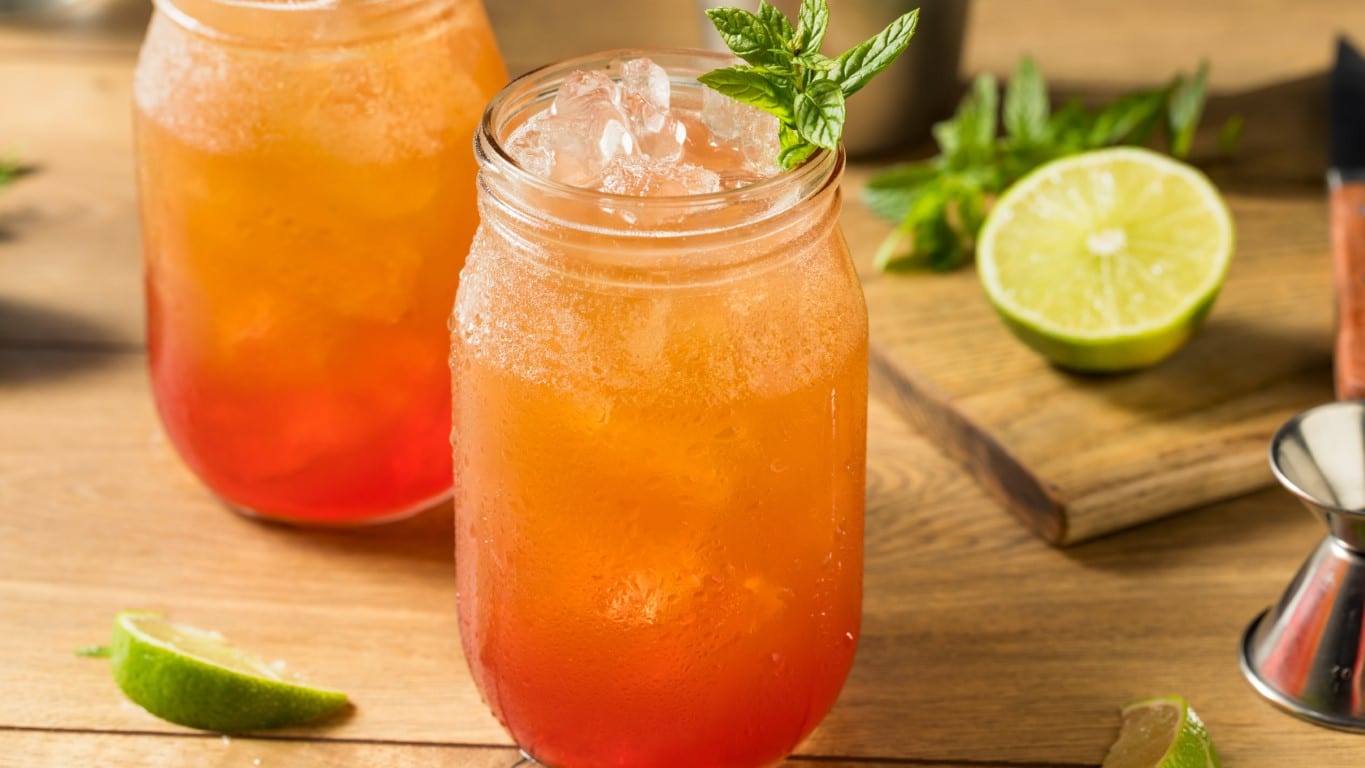 Invented in Jamaica sometime in the early 19th century, the Planter's Punch is fruity, sweet, and juicy. A simple concoction that's easy to make by the pitcher and is a sure crowd-pleaser, the Planter's Punch is most popular during the summer months. A Planter's Punch is a mix of rum and bitters, as well as cranberry, orange, lime, and pineapple juices. The ingredients are mixed over ice and garnished with a mint sprig. The Planter's Punch is best served in a highball.
Polar Bear
The Polar Bear is an icy spin on the Stinger which is simply a mix of brandy and creme de menthe. The Polar Bear has a chilly flavor with origins in San Francisco. It's made with La Puritita Verdá mezcal (an agave liqueur), blanc vermouth, creme de menthe, and celery bitters. The drink and its components are all rather obscure, however, if, given the opportunity, you should try this unusual yet tasty concoction. The drink is served straight-up in a chilled coupe glass.
Porchcrawler
The Porchcrawler is a punch-style (although that term should be used loosely) drink that regrettably mixes beer and liquor. You might wonder where one would get the idea to mix the two in one drink. You shouldn't be surprised to hear that the Porchcrawler got its legs in the same place where young men proverbially lose them: fraternities. A Prochcrawler is an unwelcome mix of vodka, rum, light beer, and frozen lemonade. The concoction, served on ice, is most commonly distributed in Red Solo Cups.
Pornstar Martini
This was created by a bartender in London who was inspired by a cocktail he'd enjoyed at a gentlemen's club. Created in 2002, the Pornstar Martini was first served at the Lab Bar in London. The Pornstar Martini is a take on the classic Martini. It's made with vanilla vodka, passion fruit liqueur, passion fruit puree, and champagne. The ingredients are stirred and strained into a chilled martini glass. The result of this drink is a sweet and fruity cocktail that's incredibly palatable.
Porto Flip
Originally dubbed the Coffee Cocktail, the Porto Flip was invented sometime in the late 19th century. A Flip is a style of drink that typically incorporates a raw egg yolk. The Porto Flip is made with white sugar, egg yolk, port wine, and brandy. It's shaken in ice and strained into a coupe glass then garnished with freshly grated nutmeg. Though the drink's ingredients are unusual, especially the egg yolk, the drink is surprisingly tasty.
Prince of Wales
This cocktail was not only named for the Prince of Wales but it was also crafted by the Prince of Wales, Albert Edward. A lovely aperitif, the Prince of Wales blends fresh muddled pineapple, whiskey, maraschino liqueur, simple syrup, bitters, and champagne. The ingredients are shaken and served straight-up in a chilled coupe glass; it's garnished with a fresh lemon slice. The Prince of Wales is light, refreshing, and subtly sweet.
The Final Letter
More than a few of the P cocktails call for obscure ingredients that you won't find at your neighborhood liquor store. However, if you ever see one of these drinks on a bar menu, think about trying something new. Which of the P drinks do you find the most intriguing?
---
Recent Recipes