All About Drinks & Cocktails That Start With The Letter S
The list of cocktails that start with the letter S is a profound one. With some of the oldest and most popular cocktails in history on this list, it's somewhat of a history lesson. The S list features in vogue concoctions, Prohibition Era beverages, interesting beer blends, party-starting shooters, and much more. Buckle up for a step back in history.
Sake Bomb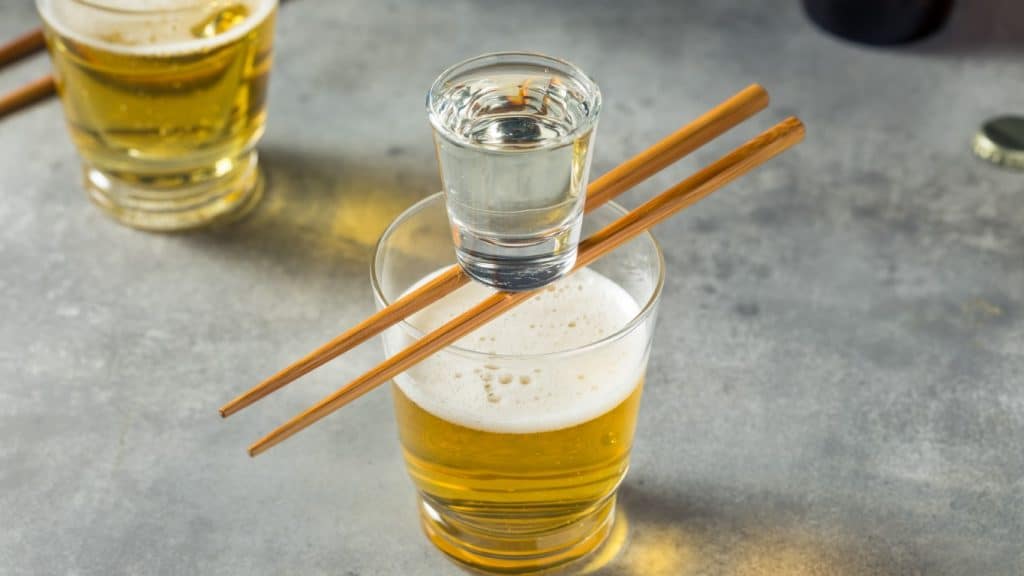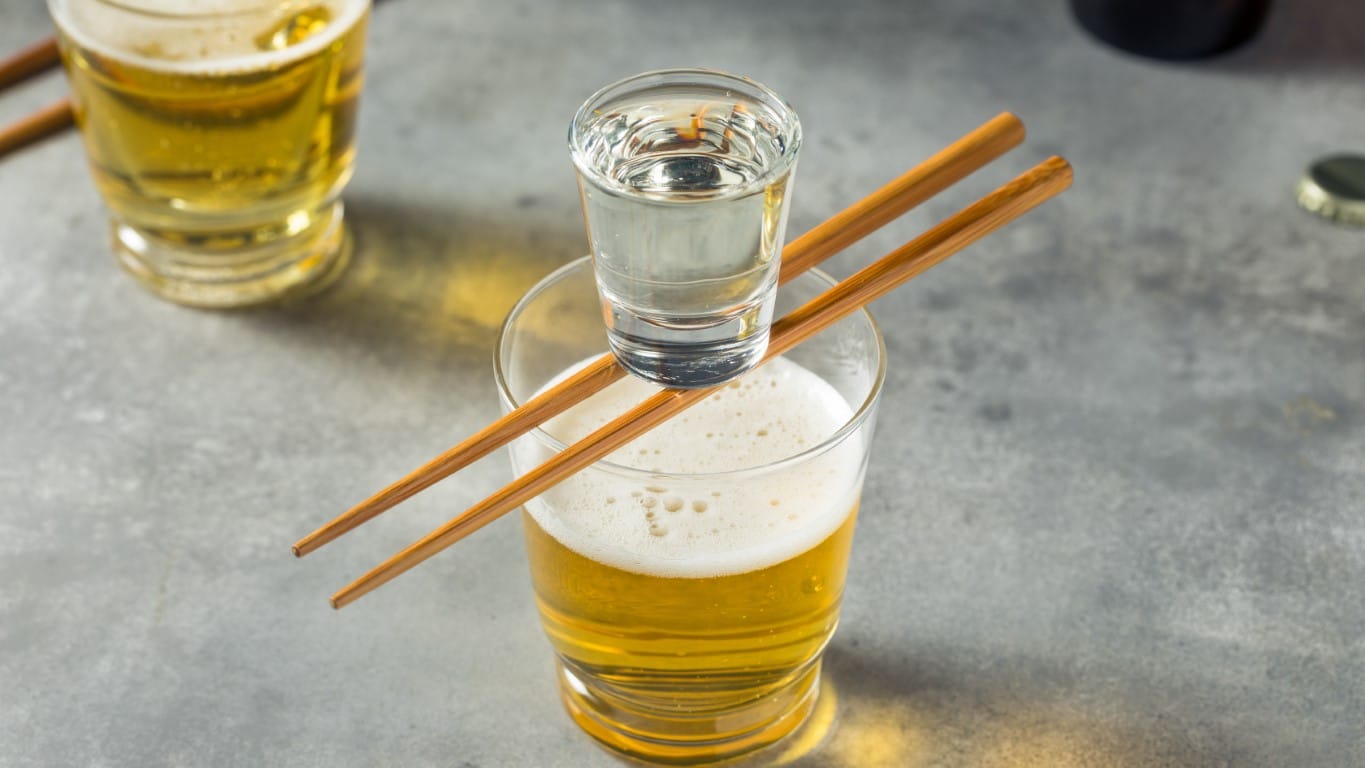 Though the Sake Bomb has traceable Japanese roots, it's a cocktail that's actually more popular in the U.S. than in Japan. Originating in Japan amid U.S. military occupation following the end of World War II, it's thought that the Sake Bomb was actually created by American soldiers thus its popularity in the U.S. A Sake Bomb is the art of dropping a shot glass of warm Sake (Japanese rice wine) into a pint of beer then chugging said concoction. Sake Bombs are most commonly sold at sushi bars and they pack a heavy punch.
Salty Dog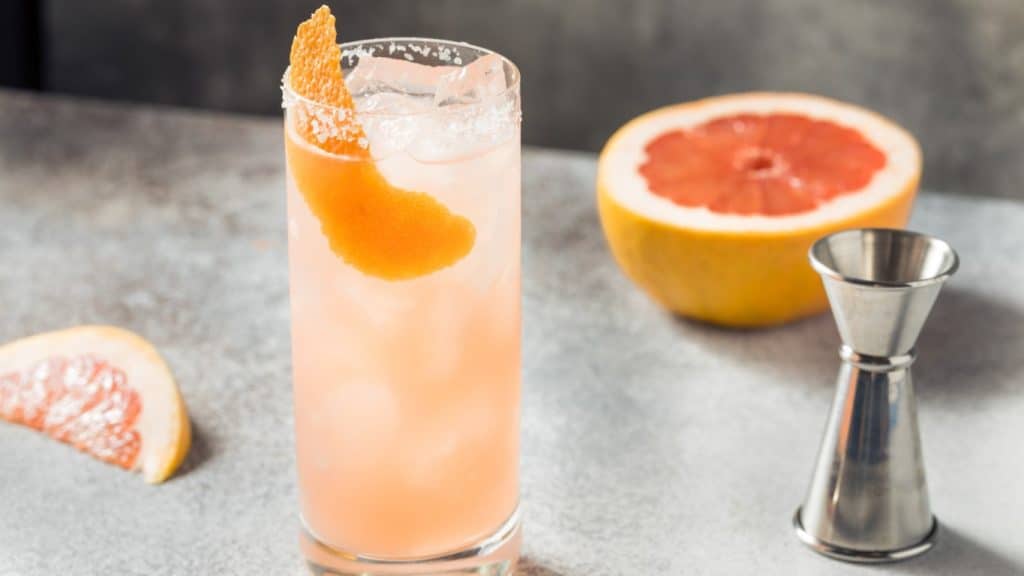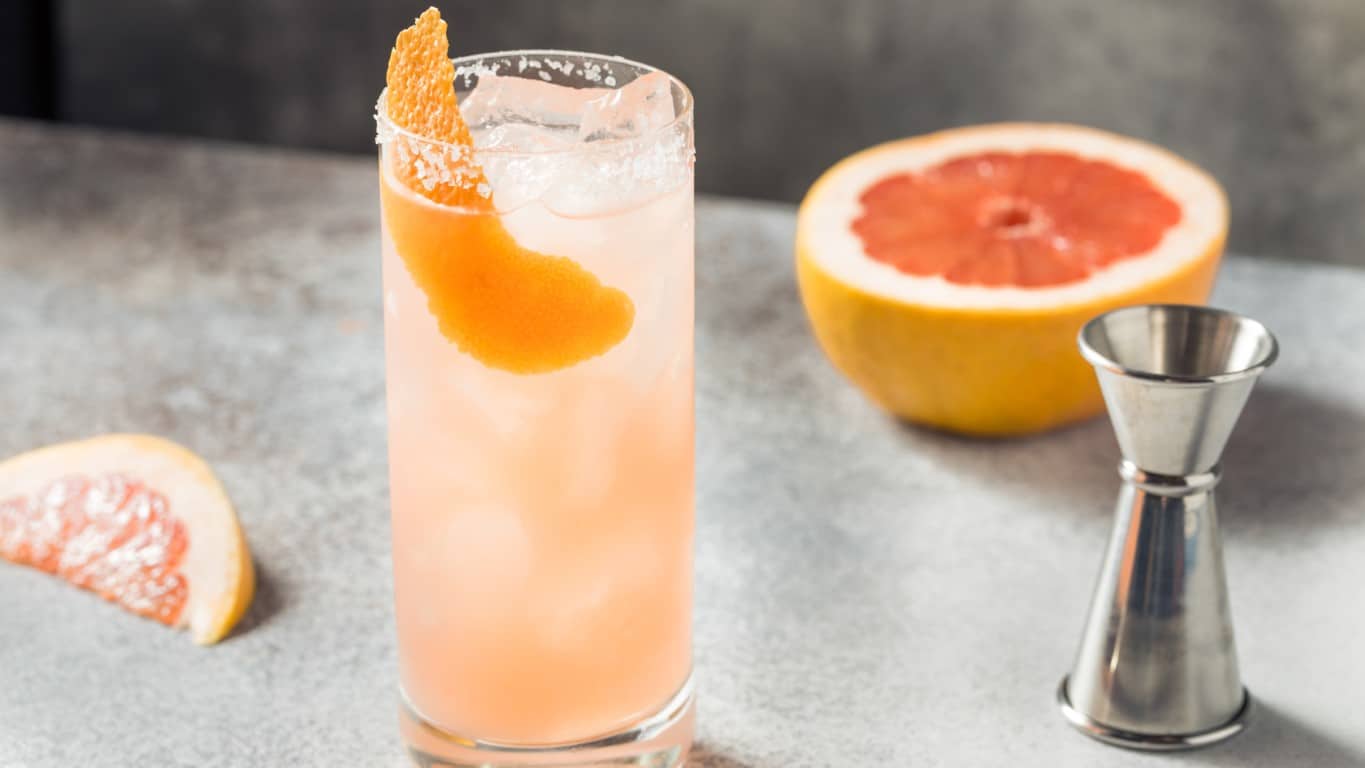 A Salty Dog is a take on the classic Greyhound cocktail. A Greyhound is a simple mix of gin and grapefruit juice, but in the 1950s a bartender named George Jessel added a salted rim to the drink, dubbed it the Salty Dog, and history was made. Jessel intended to make the bitter taste of the grapefruit juice more palatable for those who didn't prefer its taste. In no time at all, the Salty Dog became even more popular than the Greyhound. Of note, the Salty Dog is made over ice in a collins glass.
Sangria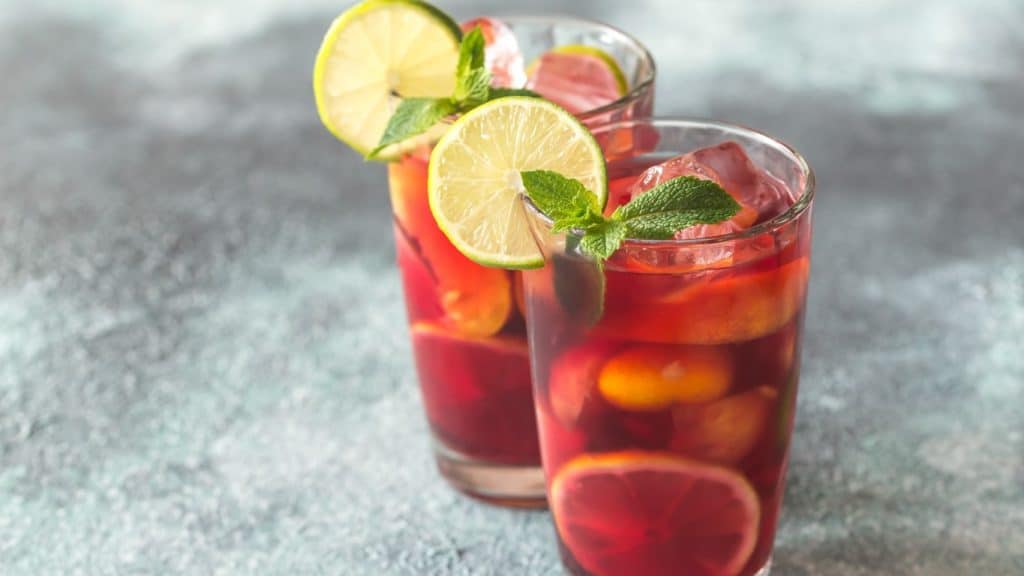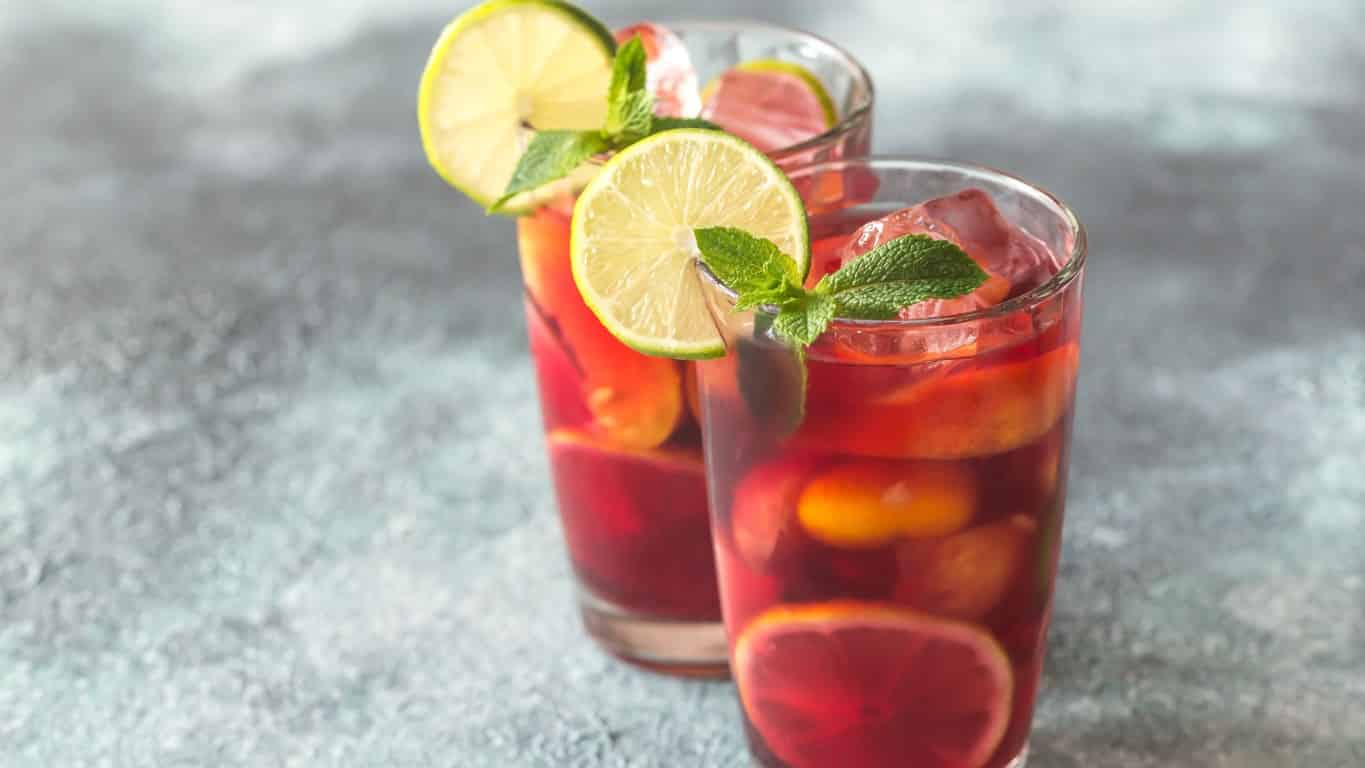 Sangria is a European tradition that dates back to 200 B.C. Much of its history has to do with the Romans thoroughly enjoying and creating new blends with Spanish wine. Sangria as we know it today is a kind of wine punch. Although Sangria was historically made with red wines, today you can use any wine variety, red, white, or otherwise, as your base. Just add fruits, such as apples and oranges, sugar, orange juice, and brandy to a pitcher of wine and let your mixture sit for a few hours before serving so that the flavors can incorporate. There are many variations of this basic Sangria recipe, but either way, this cocktail is a favorite party drink. Sangria should be served chilled in a goblet. 
Sangrita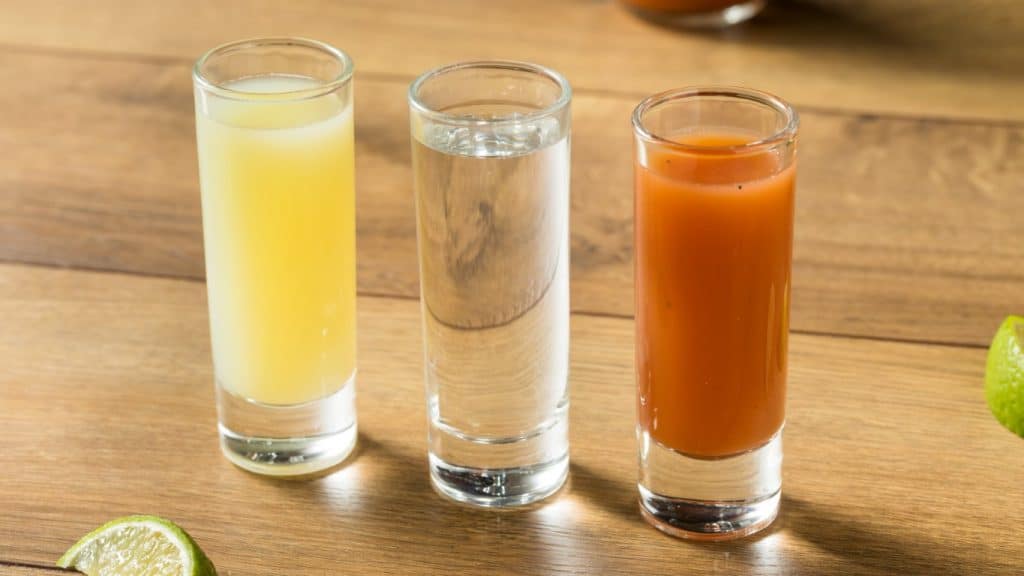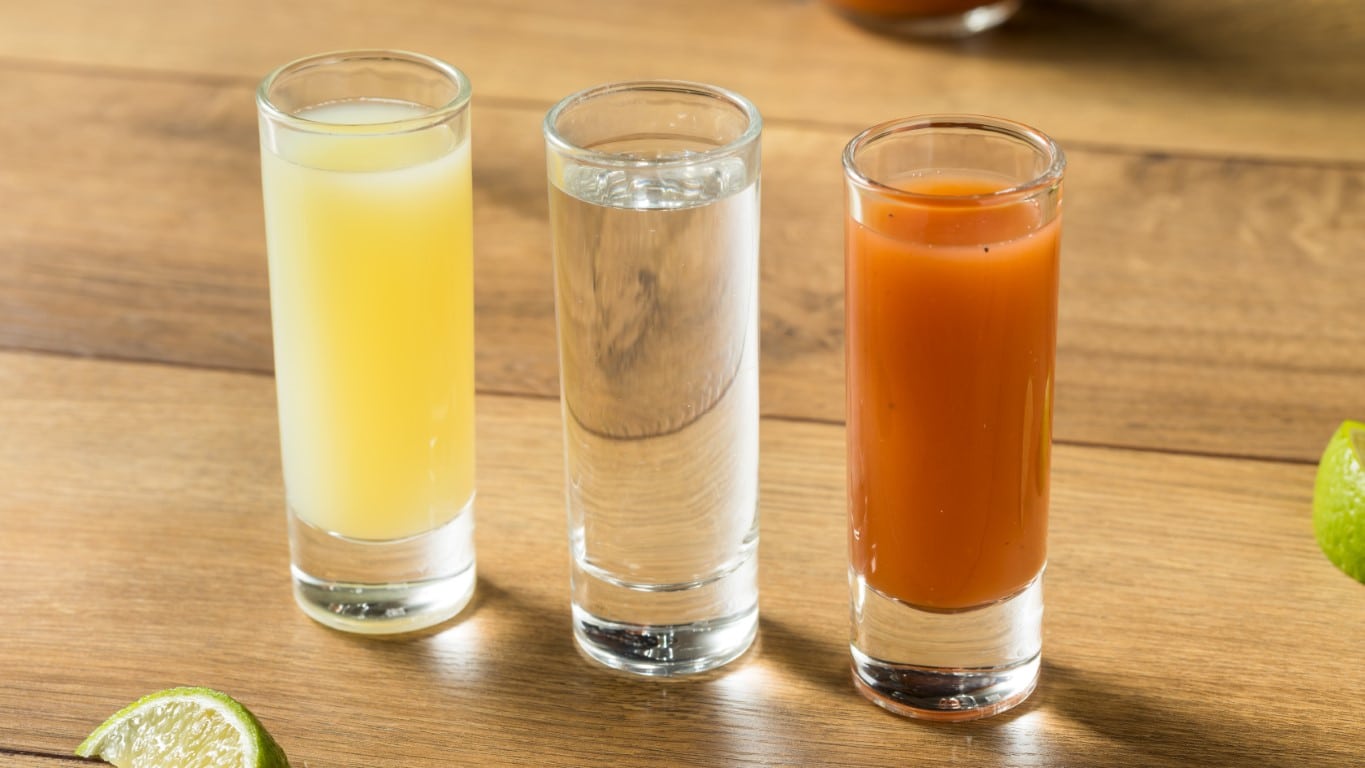 The Sangrita is Mexico's answer to Spain's Sangria. Sangrita, originated in Jalisco, Mexico, and like Sangria has many variations of its recipe. The most common way to make authentic Sangrita is by combining citrus juices and powdered spices such as dried chiles. The spicy, citrusy mixture is then poured into a shot glass and served alongside a shot of tequila. The Sangrita is sipped instead of the lime and salt Americans would typically suck after a tequila shot. In this case, you'd sip the Sangrita after slamming your shot.
Savoy Affair
Created by a famous bartender at the Atlantic Hotel in Hamburg, Germany, the Savoy Affair is a tasty champagne drink. Similar to a Mimosa or Bellini, the Savoy Affair dresses up a glass of champagne. The Savoy Affair adds passionfruit juice, lime juice, and sugar to a flute of champagne and garnishes it with a fresh lime wheel. It's a refreshing and tasty combination that you ought to try especially if you love bubbly drinks.
Sazerac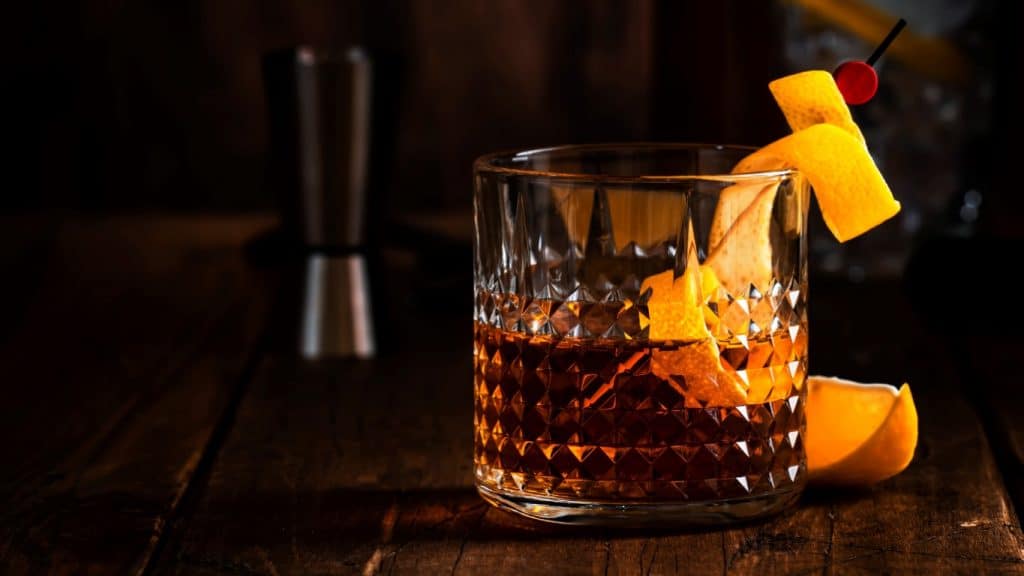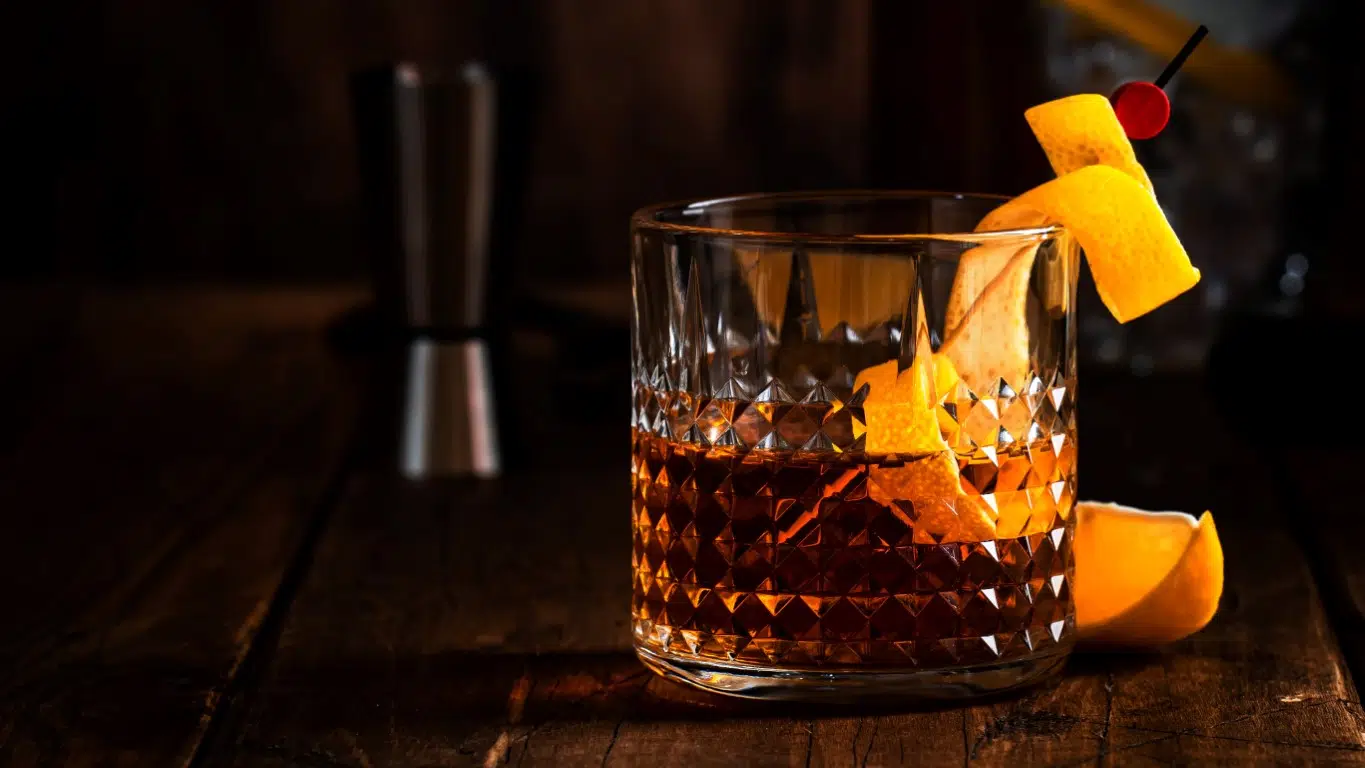 Sazerac is a famous New Orleans cocktail that dates back to the mid-1800s; in fact, it's the city's official cocktail. Created by a Creole apothecary, the drink is named for a French brandy called Sazerac-de-Forge. Sazerac is a mix of one sugar cube, rye whiskey, Herbsaint (an anise-flavored liqueur), and bitters. It's served on ice in an old-fashioned glass and garnished with a lemon twist. Sazerac is said to have a strong licorice flavor.
Screwdriver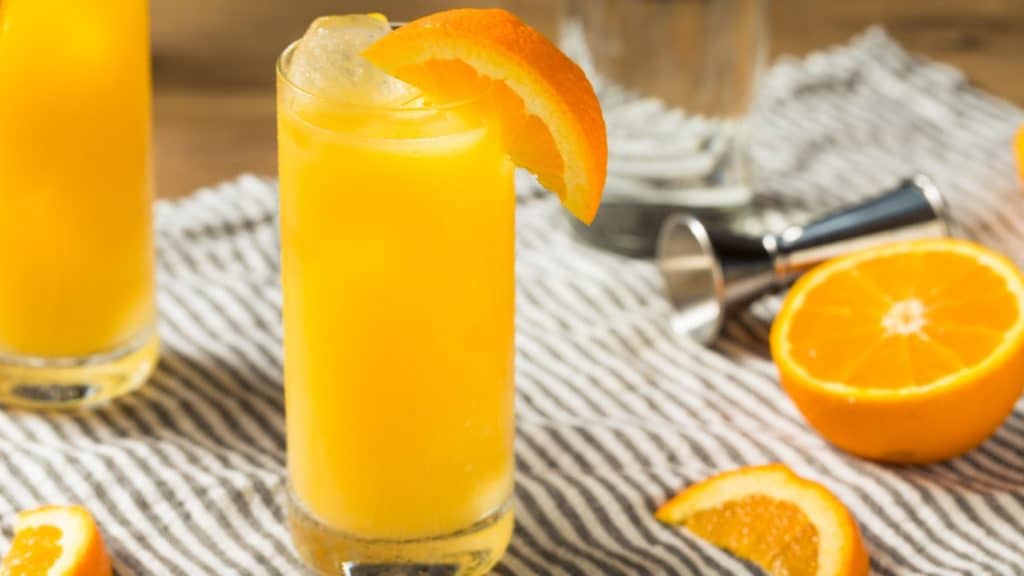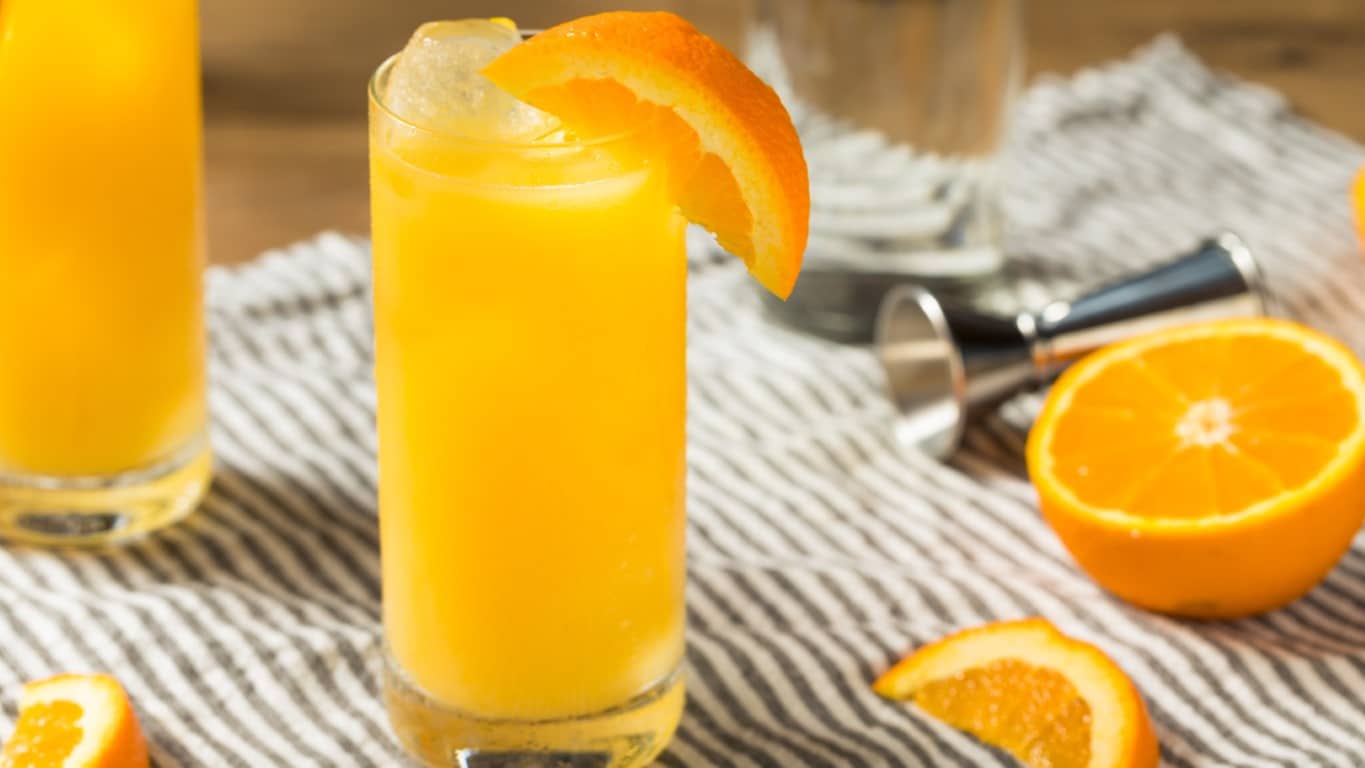 Dating back to some time in the 1940s, the Screwdriver is a classic cocktail with simple ingredients. A Screwdriver, which has served as the base for many spinoffs since its inception, is a mix of vodka and orange juice on ice. Legend has it that the Screwdriver got its name from the clandestine American oil workers in the Persian Gulf who would add a splash of vodka to their OJ and stir it with their screwdrivers. A Screwdriver is served in a highball and garnished with an orange wheel.
Sea Breeze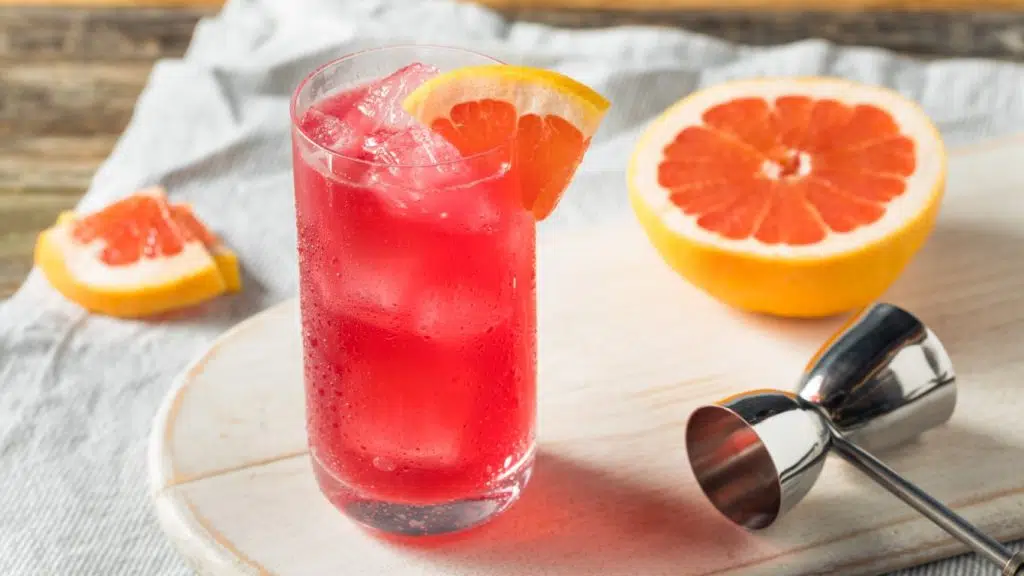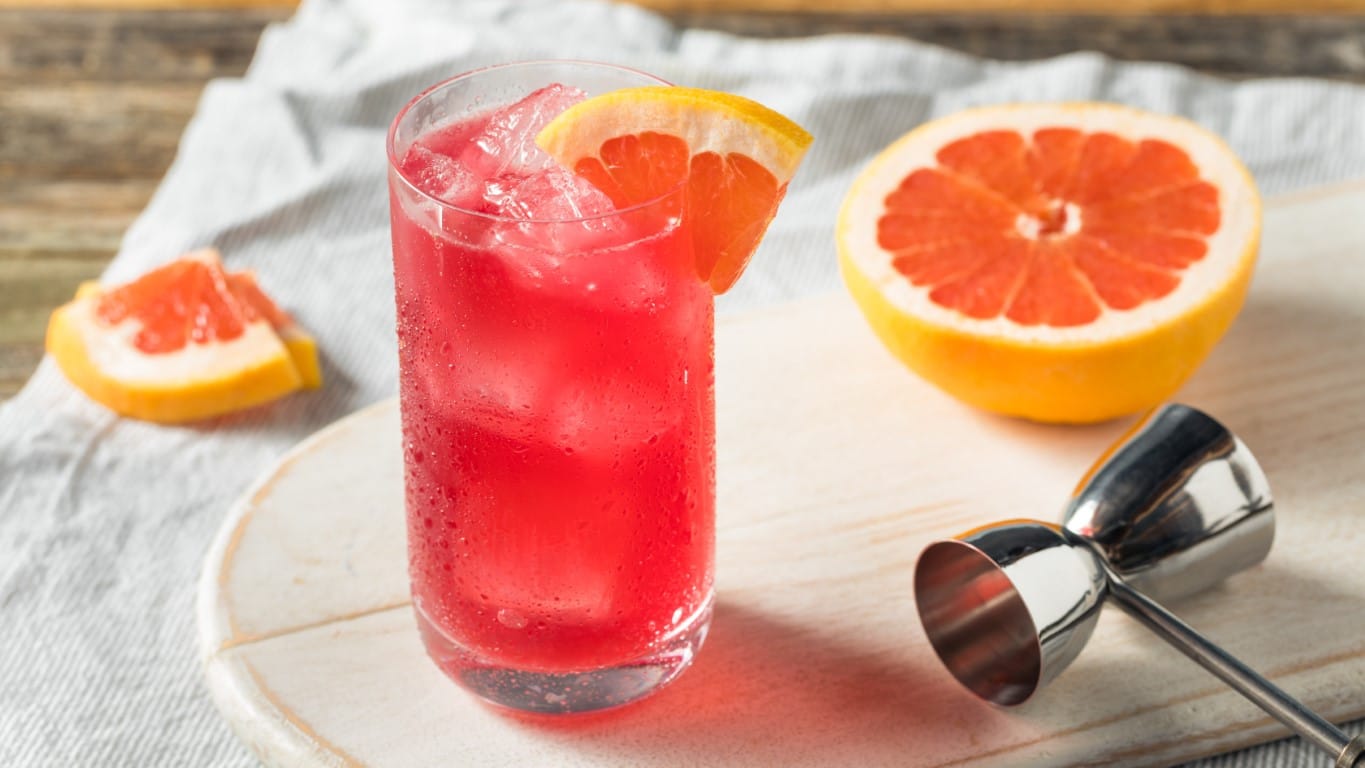 The Sea Breeze is a much different drink today than it was when it was first created in the 1920s. Originally, the Sea Breeze was made with gin, apricot brandy, lemon juice, and grenadine. It must have gone through a few changes over the years because the only thing the Sea Breeze of yesteryear and the Sea Breeze of today have in common is the name. Today, a Sea Breeze is a simple mix of vodka, cranberry juice, and grapefruit juice. It's served over ice in a highball.
Seven and Seven
Just like the Jack and Coke, the Seven and Seven is a drink named for its ingredients. Created after the end of Prohibition, the Seven and Seven is a two-part mix of Seagrams 7 Crown Whiskey and 7-Up. It's mixed over ice in a highball then garnished with a lemon wedge. A Seven and Seven rose to popularity in the 70s; it is light, refreshing, and worth a try.
Sex on the Beach
Though there are few versions of the Sex on the Beach's origin story, the one certain thing is that it rose to popularity in the 80s. With its racy name, tuned-up barflies got a kick out of ordering this drink. Sex on the Beach is sweet and juicy and easy on the palate. Sex on the Beach is made with vodka, peach schnapps, orange juice, and cranberry juice. It's poured over ice in a highball.
Shandy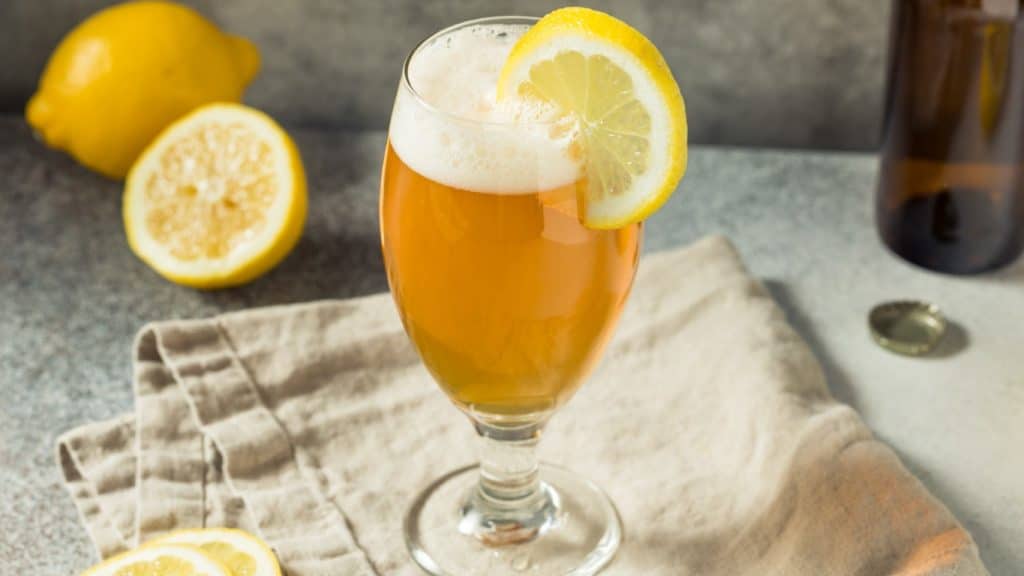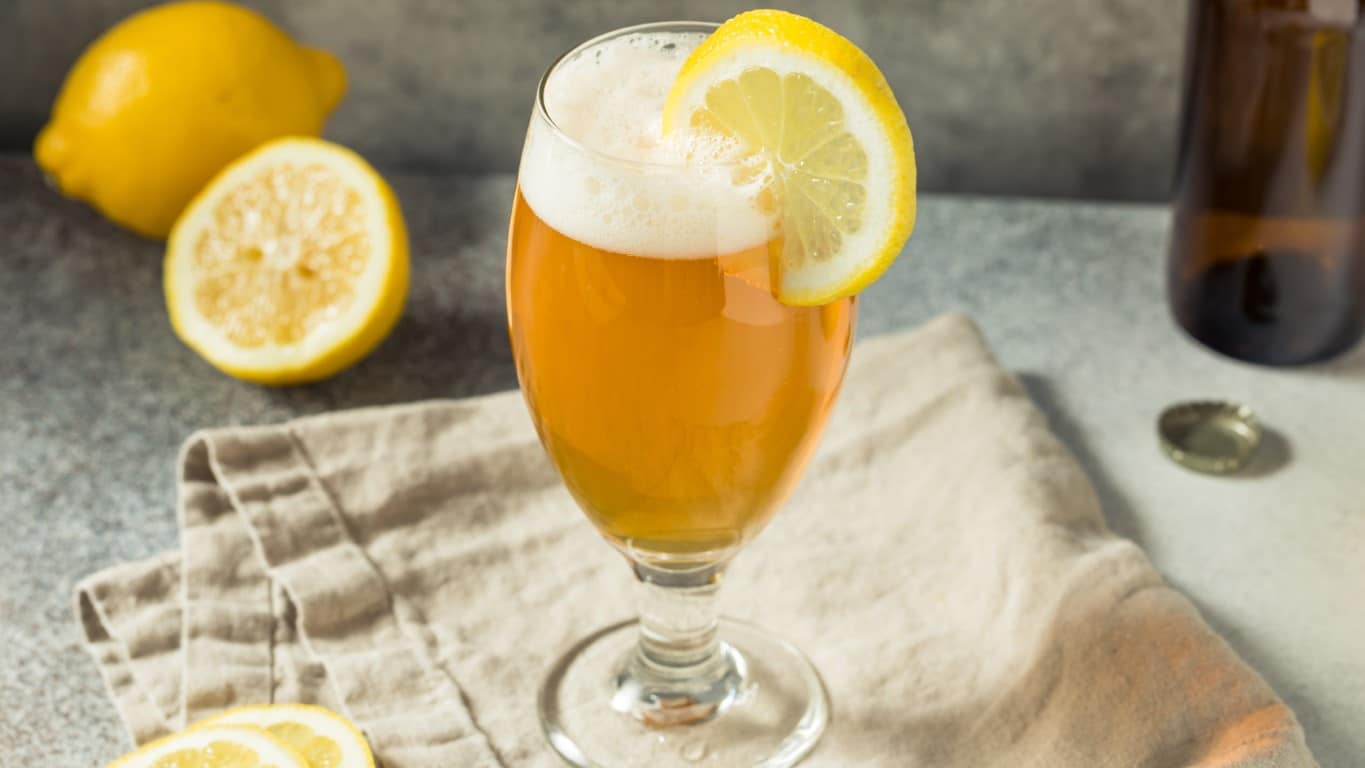 The Shandy hails from Great Britain in the mid 1800s. A Shandy is a beer blend that was historically a simple mixture of light beer and citrus juice. Today, beer brands bottle Shandies which are more popular than mixing them on your own. Nevertheless, a Shandy is light, crisp, and refreshing. As such, Shandy is a popular summertime beverage. If you'd like to mix your own Shandy, simply mix equal parts beer and lemon juice in a chilled pint glass, garnish it with a lemon wheel, and bottoms up.
Shirley Temple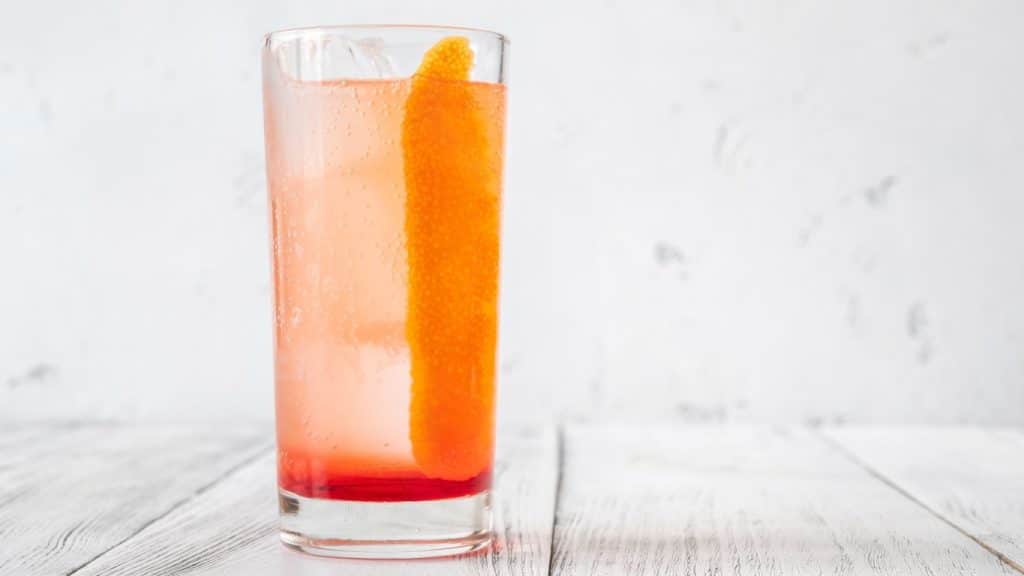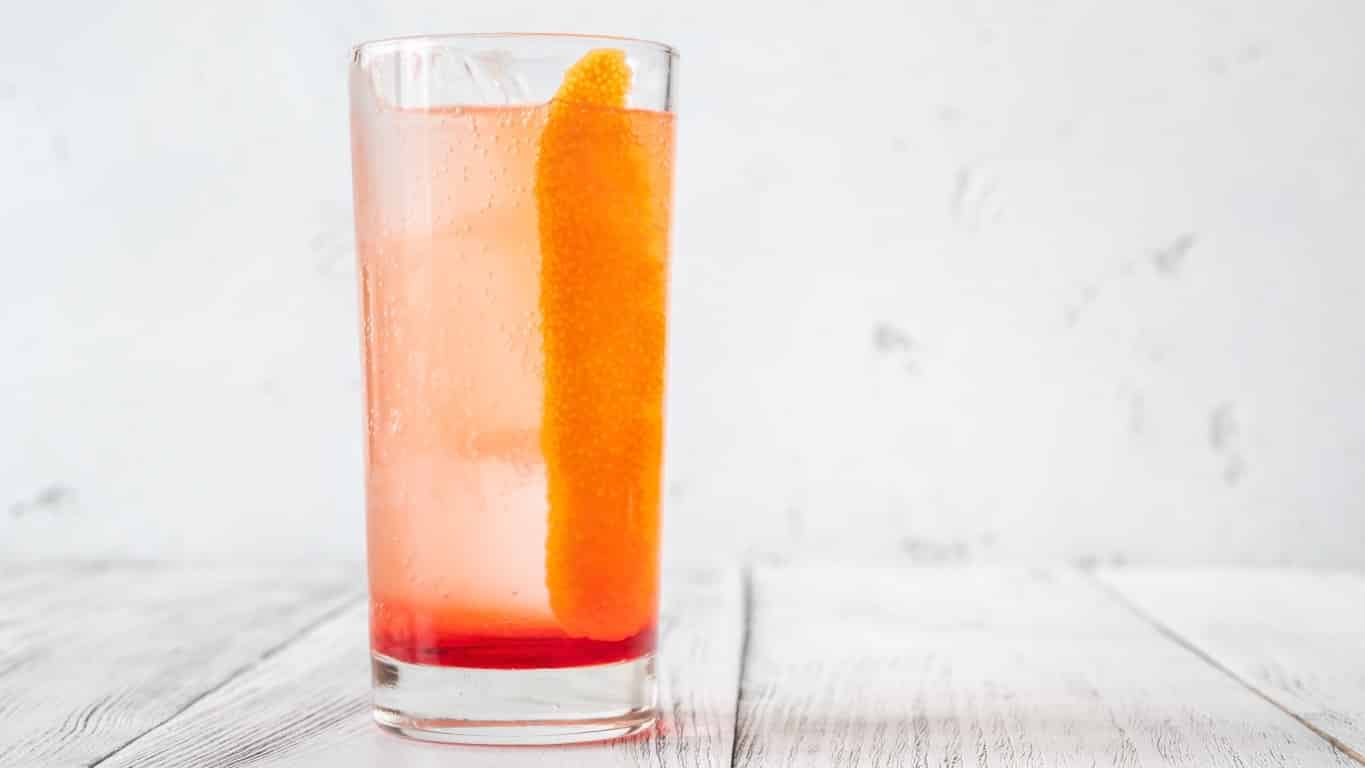 The Shirley Temple is a non-alcoholic drink that's much loved by children and adults alike. Invented by a bartender in West Hollywood, the drink is named for the 1930s child actress. Legend has it she was miffed that she couldn't sip a fancy mixed drink like her parents so the bartender whipped up the sweet concoction to appease her. Simply, a Shirley Temple is a mix of lemon-lime soda and grenadine. The drink is made over ice in a highball and garnished with a maraschino cherry. The drink is super sweet and bright red making it appealing to little ones.
Sidecar
First introduced in a London bar called Buck's Club, a Sidecar was created sometime during World War I. A classic drink with both sweet and sour undertones, the Sidecar is made with cognac, orange liqueur, and lemon juice. The ingredients are shaken in ice and strained into a chilled coupe glass; it's garnished with a vibrant lemon twist. While some variations of the Sidecar recipe call for a sugared rim others renounce the idea.
Singapore Sling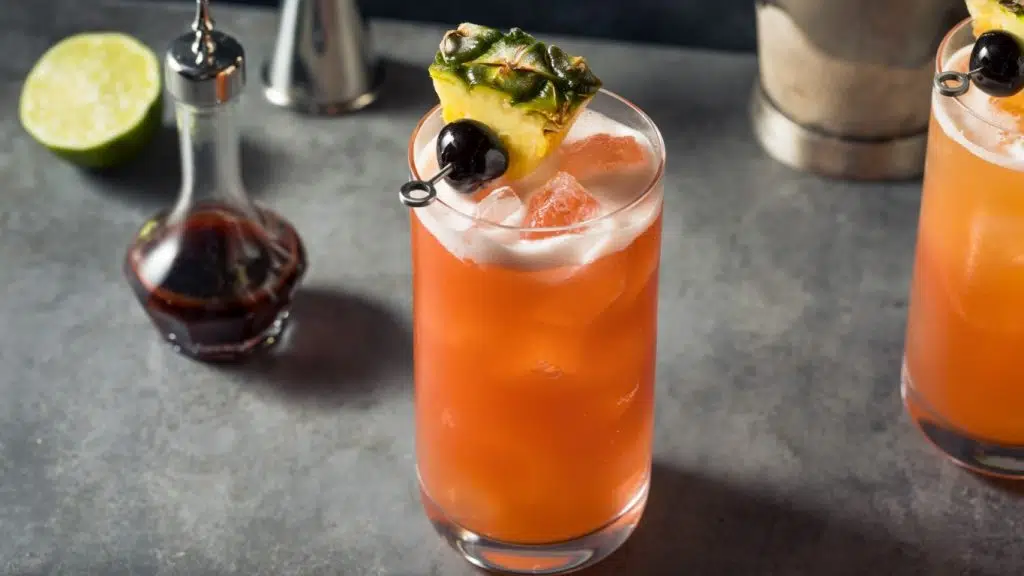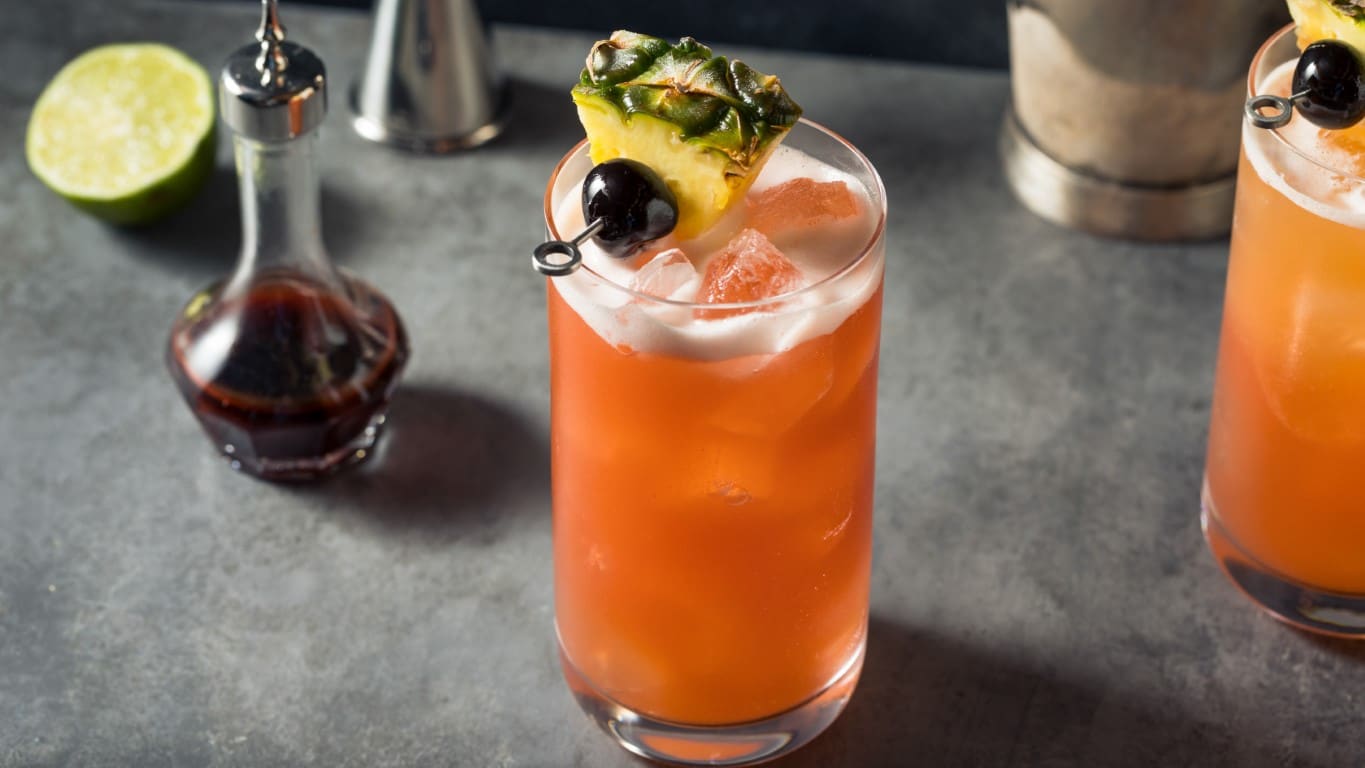 Created in London in 1915, the Singapore Sling was created especially for women. In the early 1900s, it was considered improper for women to drink alcohol in public, therefore, they'd sip fruit juices beside their imbibing male counterparts. A bartender saw an opportunity and jumped at it. The Singapore Sling was designed to look like fruit juice so that women could publicly drink alcohol discreetly. A Singapore Sling is a complicated mix of gin, orange liqueur, Benedictine, a handful of juices, bitters, and club soda. The drink is mixed over ice in a highball and garnished with an orange and cherry.
Skittle Bomb
The Skittle Bomb is another in a long line of bomb shots; you know, the kind where you drop the shot glass into a pint glass and slam its contents. A Skittle Bomb is a fruity and colorful variation of the bomb shot. Named so because it tastes just like the candy for which it's named, the Skittle Bomb is a shot of Cointreau, an orange liqueur, dropped into a pint of chilled Red Bull. If this bomb shot doesn't get your blood pumping, nothing will.
Slippery Nipple
Invented in the 1980s when suggestive cocktail names were a thing (see the Sex on the Beach for instance), the Slippery Nipple is a creamy, sweet shooter. The Slippery Nipple is a layered shot whose name gives nothing away. A Slippery Nipple simply layers two ingredients: Sambuca (Italian anise-flavored liqueur) and Irish cream. The ingredients are layered into a shot glass and thrown back in one fell swoop.
Sloe Gin Fizz
Though it was popularized in the 1960s, the Sloe Gin Fizz was actually invented during Prohibition; it was created in New York's Waldorf-Astoria Hotel. Today, the Sloe Gin Fizz is still one of the most popular gin cocktails. A Sloe Gin Fizz is a mix of sloe gin, fresh lemon juice, simple syrup, and club soda. The Sloe Gin Fizz is mixed over ice in a collins glass and garnished with a lemon wedge and cherry.
Snakebite
Popularized in the 1980s in London, the Snakebite is similar to a Shandy in that it's a tasty beer blend. A Snakebite mixes equal parts beer and hard cider. The result is a cool, crisp, and fruity beverage that goes down smoothly. Though it goes down easily, it's high in alcohol content so drink with caution. A Snakebite is served in a chilled pint glass and talented bartenders slowly layer the two ingredients, pouring the cider over a spoon to layer atop the beer.
Snowball
Invented in the 1940s but popularized in the 1970s, the Snowball is a creamy white beverage that's uber sweet and tasty. Named for its white, frothy consistency, the Snowball is a mix of Warninks Advocaat (a sweet, vanilla-based brandy), lemonade, and lime juice. The ingredients are stirred over ice in a collins glass and garnished with a lemon twist. The end result of this unusual mixture is a sweet and sour drink that makes the perfect dessert beverage.
Spritzer
Dating back to the 1800s, a Spritzer is a light and refreshing wine drink. Of note, the Spritzer originated in Italy but gets its name from the German word for splash: "spritz." A Spritzer is simply white wine, poured over ice with a splash of club soda. A tasty way to lighten up the strength of a glass of wine, the club soda dilutes the alcohol content. This original recipe for a Spritzer has evolved over the years and now has many variations. Another popular way to make a Spritzer is to mix equal parts wine and prosecco. A Spritzer is served over packed ice in a wine glass and can be garnished with a lemon squeeze for a burst of fresh citrus.
Stinger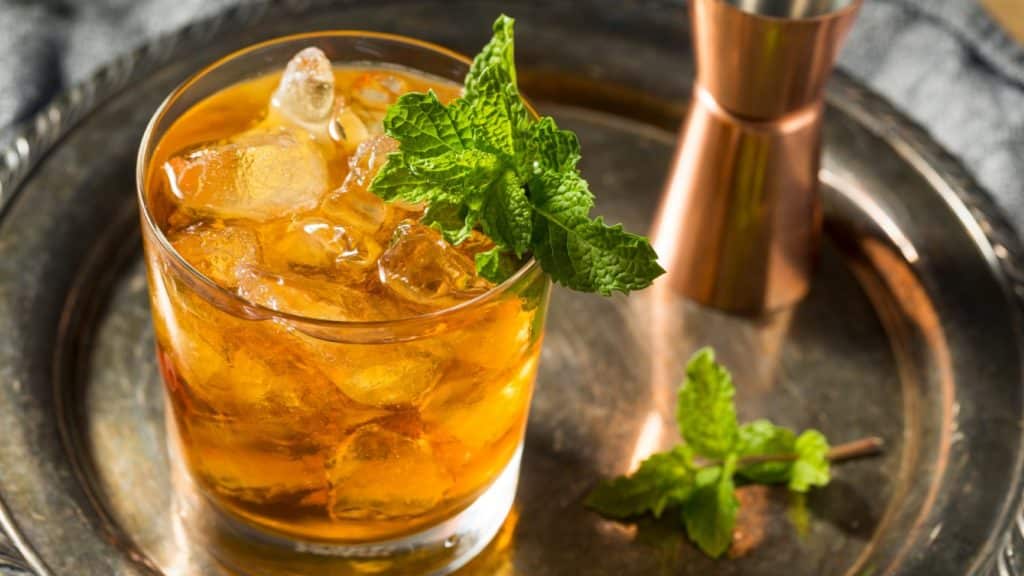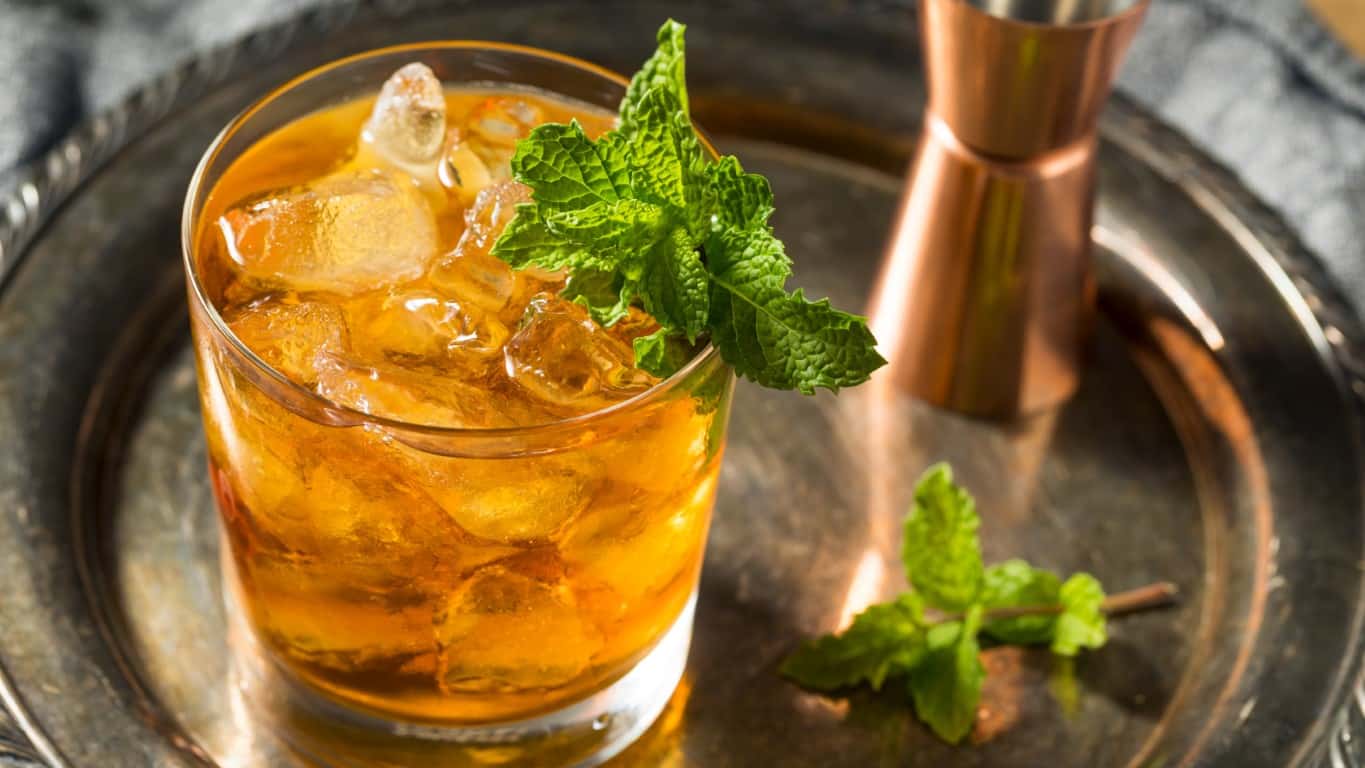 Originating in the late 1800s, the Stinger is an odd pairing of two liquors that was incredibly popular during the Prohibition Era; go figure! The Stinger is a derivation of another Prohibition Era cocktail, the Judge. The Judge was a mix of brandy, creme de menthe, and simple syrup, whereas the Stinger omits the simple syrup and mixes equal parts of brandy and creme de menthe. The Stinger is therefore a stronger and less sweet cocktail. The Stinger is served over ice in a rocks glass and garnished with a mint sprig.
The Final Letter
The S drinks run the gamut from party-starting shooters to sip-worthy cocktails of yesteryear. With some of the smuttiest names in cocktail history as well as sophisticated libations fit for a king or queen, there's something for everyone on the S list. Which most piques your interest?
---
Recent Recipes