All About Drinks & Cocktails That Start With The Letter W
The white concoctions and whiskey drinks come out to play on the W list of cocktails. With a smattering of spooky names referencing witches and wolves, there are a few noteworthy Halloween cocktails as well. A lovely mix of sophisticated and fun, the recipes on the W list are worth trying.
Ward 8
The Ward 8 was created as a celebratory cocktail in the late 1800s in Boston. Crafted to celebrate a particular politician's win in the city's eighth ward, the Ward 8 is a sweet and refreshing cocktail. Ward 8 is a mix of rye whiskey, lemon juice, orange juice, and grenadine. The concoction is shaken in ice and strained into a chilled cocktail glass before garnishing it with a cherry skewer.
Washington Apple
A wonderfully tart cocktail perfect for fall-time imbibing, the Washington Apple was created and popularized sometime in the 1980s. Created out of necessity, the Washington Apple was created by fermenting a crop of ruined apples. The apples, which were still good for fermenting, were turned into a tasty apple liqueur that's now the star ingredient in the Washington Apple. Of note, a Washington Apple is made of Canadian whiskey, apple liqueur, and cranberry juice. The ingredients are served straight-up in a coupe glass and garnished with an apple slice.
Wassail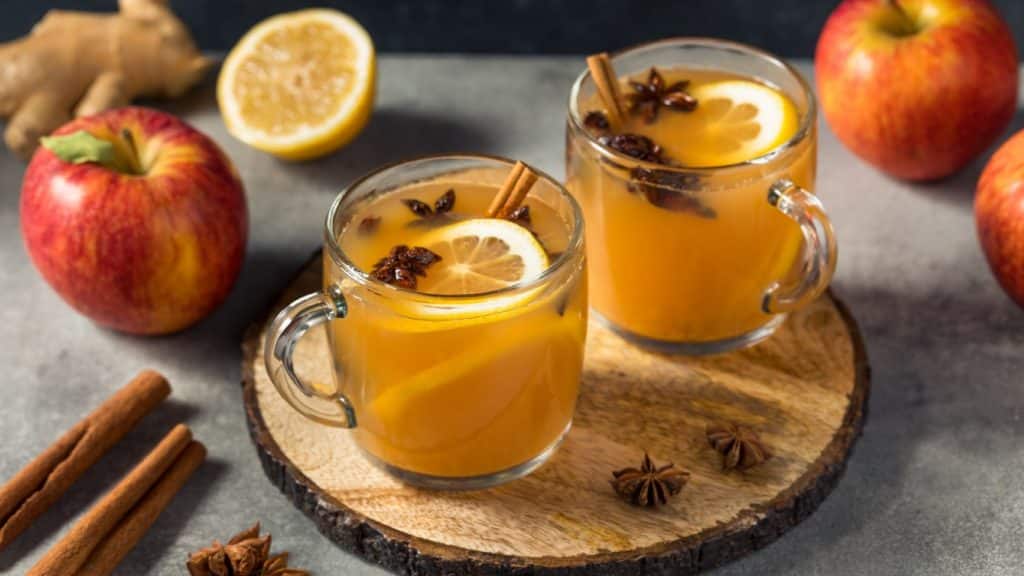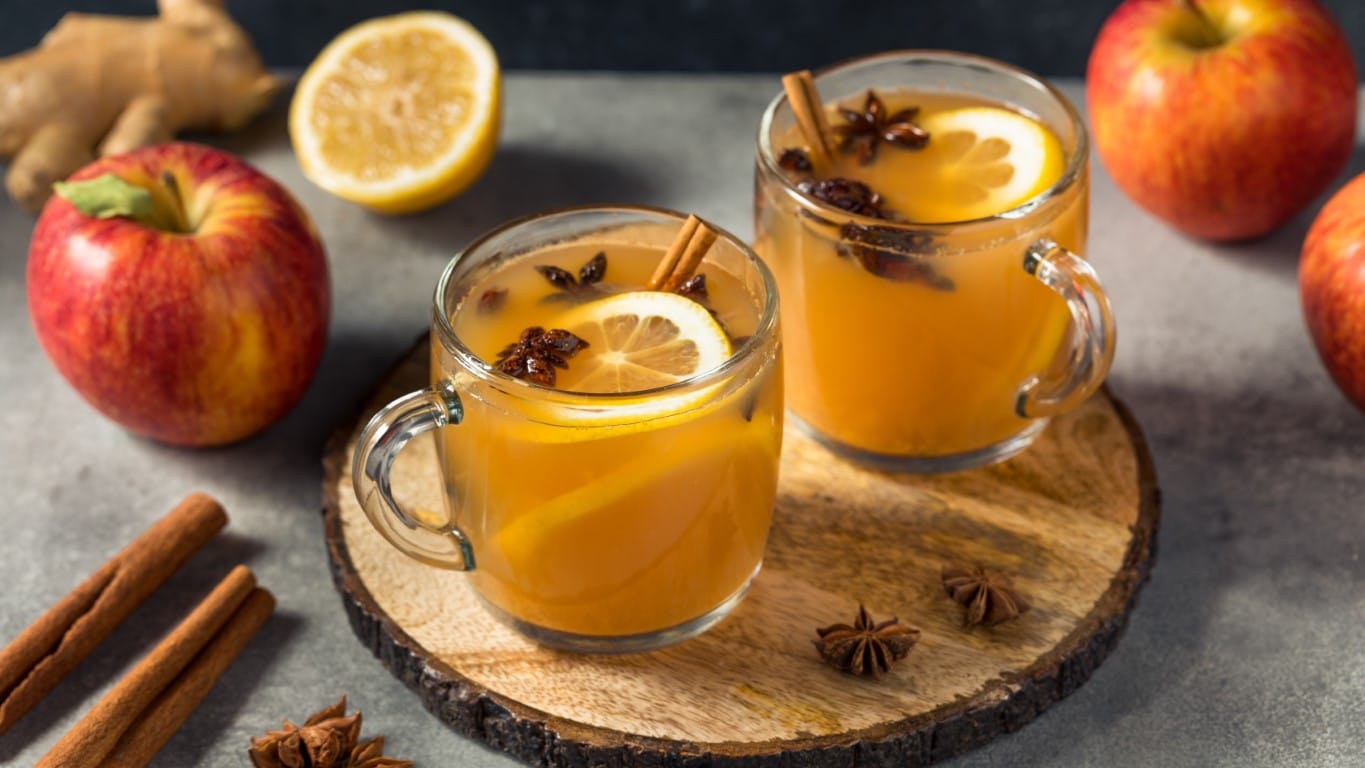 Wassail, both a verb and a noun, has Biblical roots while the recipe for Wassail isn't one specific thing. Nevertheless, it deserves a spot on the W list. To begin, wassailing (the verb, that is), is the art of heavily imbibing until drunkenness is achieved. Historically, such revelry intimated the drinking of hot liquor beverages such as egg nog, a hot toddy, or mulled wine. Today, however, Wassail is a warm, citrusy cocktail popular at holiday parties and wintertime in general. One popular Wassail recipe is made by simmering apple cider, lemon juice, orange juice, and warm spices such as cinnamon sticks and cloves. Finally, Wassail is served and enjoyed in your favorite ceramic mug.
Wet Martini
A spin on the classic Martini and the antithesis of the Dry Martini, the Wet Martini was created sometime in the 90s. A woman in an Australian bar wanted a Martini heavy on the dry vermouth; the name for its opposite (i.e. light on the vermouth) was a Dry Martini, so logic dictated her request be dubbed the Wet Martini. Made just like a classic Martini, with gin and dry vermouth, the measurements call for a heavier pour of dry vermouth in the Wet Martini. Just like its counterpart, the Wet Martini is served straight-up in a chilled martini glass with your choice of a lemon twist or olive garnish.
Whiskey Sour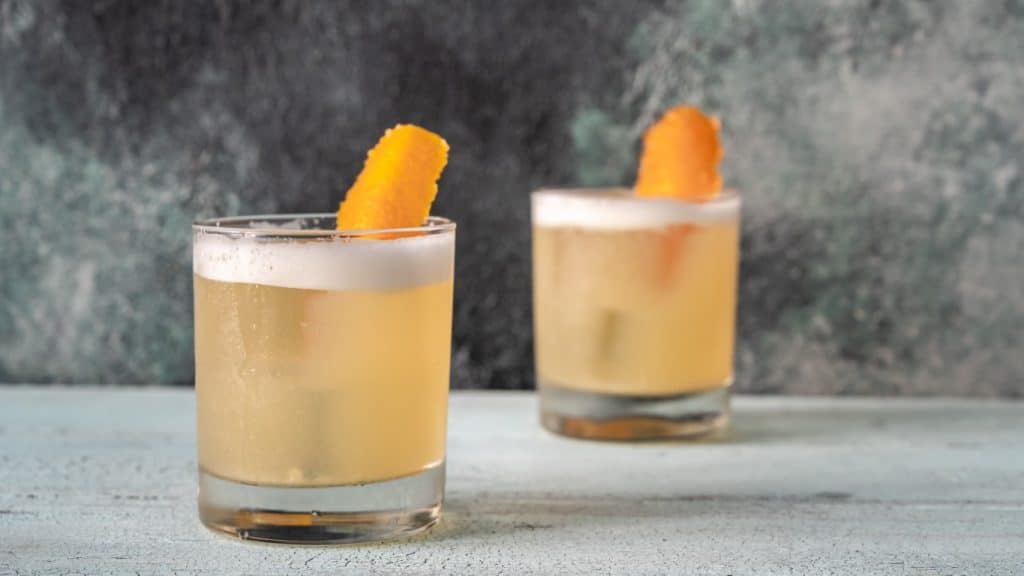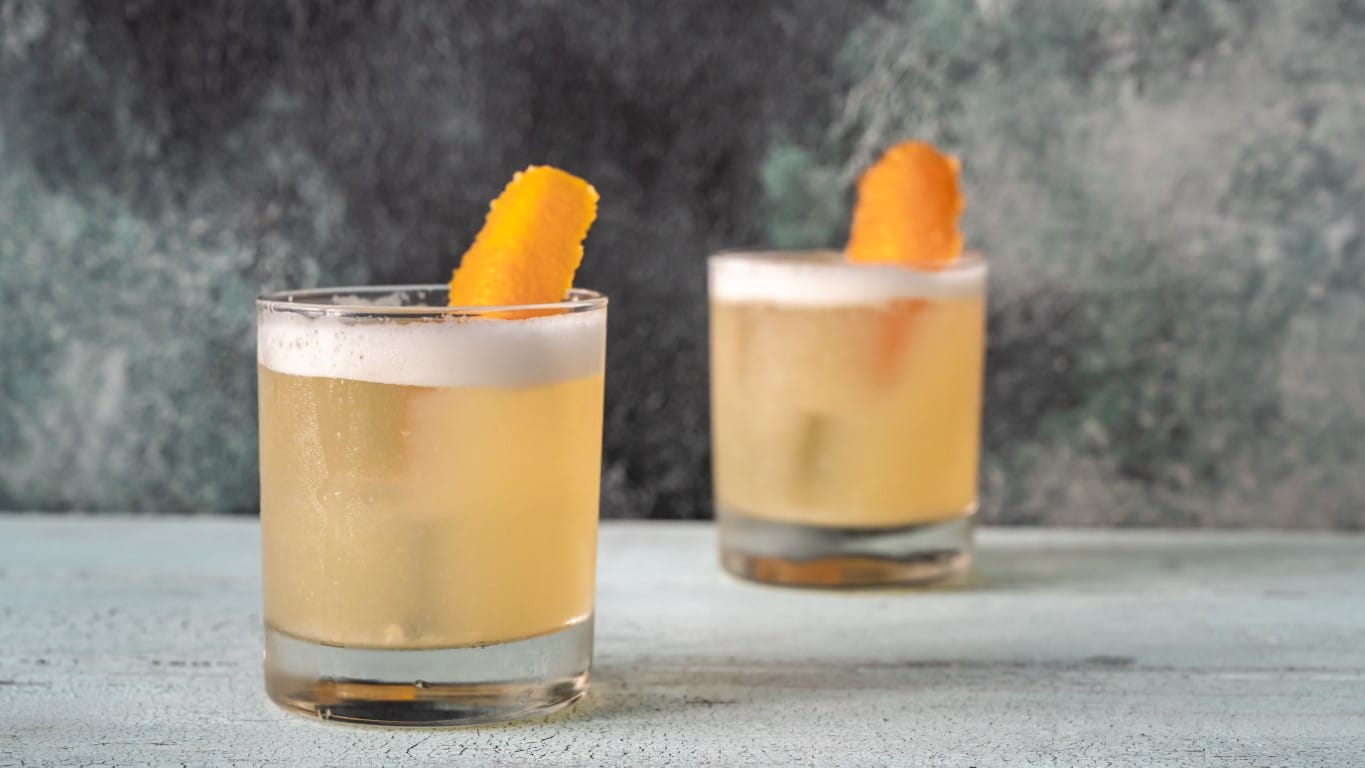 Created by seafaring voyagers in the early 1800s, the Whiskey Sour was thunk up by sailors who packed whiskey and citrus fruits that could easily be kept at room temperature for long trips. The sailors would add great big squeezes of whole lemons and oranges to make their whiskey more palatable and thus the inception of the Whiskey Sour. Today, the Whiskey Sour is made on ice in a rocks glass; it's a mixture of whiskey, fresh lemon juice, simple syrup, and bitters. Finally, like any good sour drink, the Whiskey Sour is garnished with an orange slice and cherry.
Whiskey Mac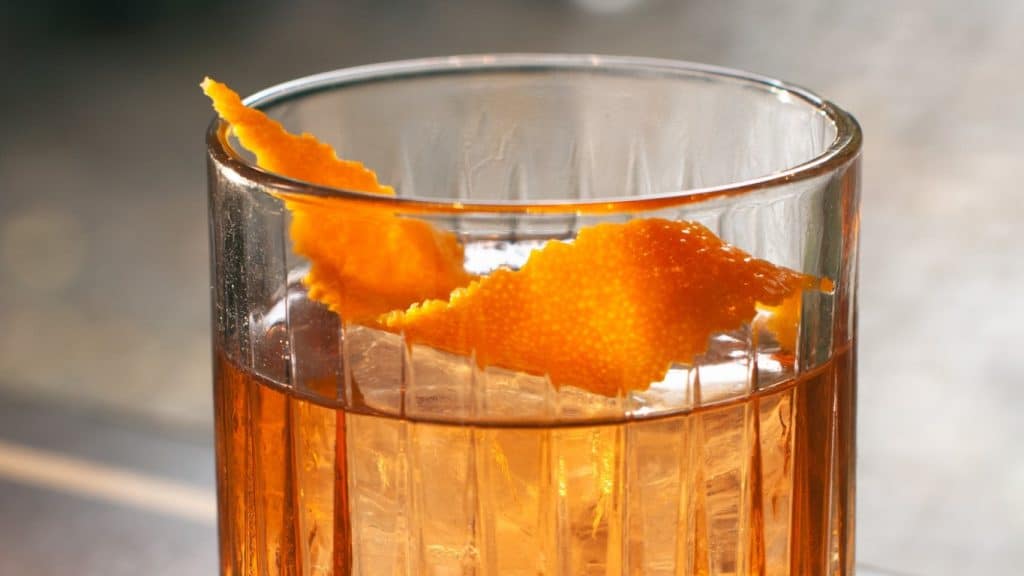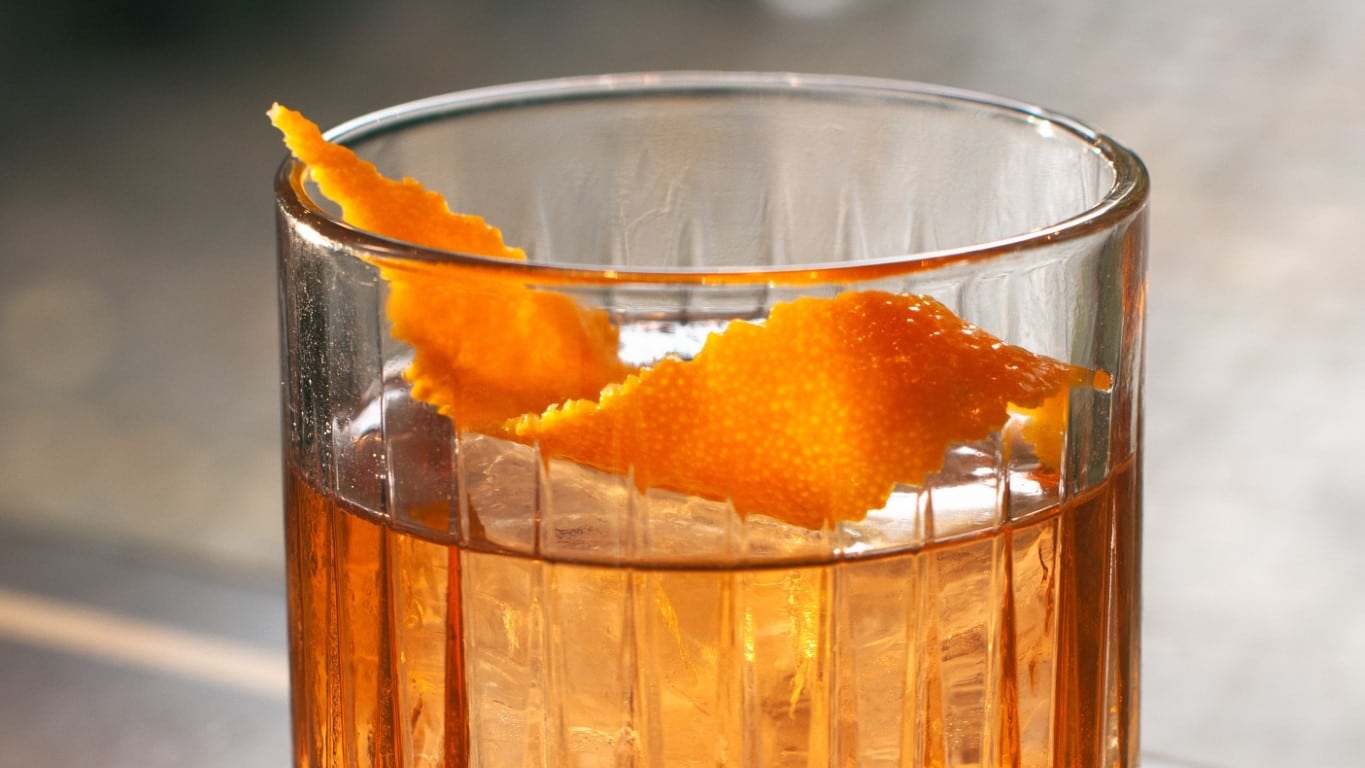 Created by a man named Colonel Macdonald, the Whiskey Mac was created at the end of the 19th century. Created during the British invasion of India, in a time and place where cholera ran rampant and ginger was an all-cure, the Whiskey Mac was considered preventative medicine. Of note, a Whiskey Mac is made of equal parts whiskey and ginger wine; it's mixed over ice in a rocks glass and garnished with a piece of candied ginger.
White Cosmopolitan
Though the creator of the White Cosmopolitan is hotly debated, one thing is for sure: this twist on the classic Cosmopolitan is as tasty as it is beautiful. While some argue that Martha Stewart is owed credit for its recipe, others claim Washington, D.C. is responsible for its creation. Nevertheless, a White Cosmopolitan simply substitutes white cranberry juice for red cranberry juice along with vodka, orange liqueur, and lime juice. Not only is the taste subtly different from the original, but the White Cosmopolitan has an opaque white hue making it popular during the winter months. Finally, a White Cosmopolitan is served straight-up in a chilled martini glass.
White Lady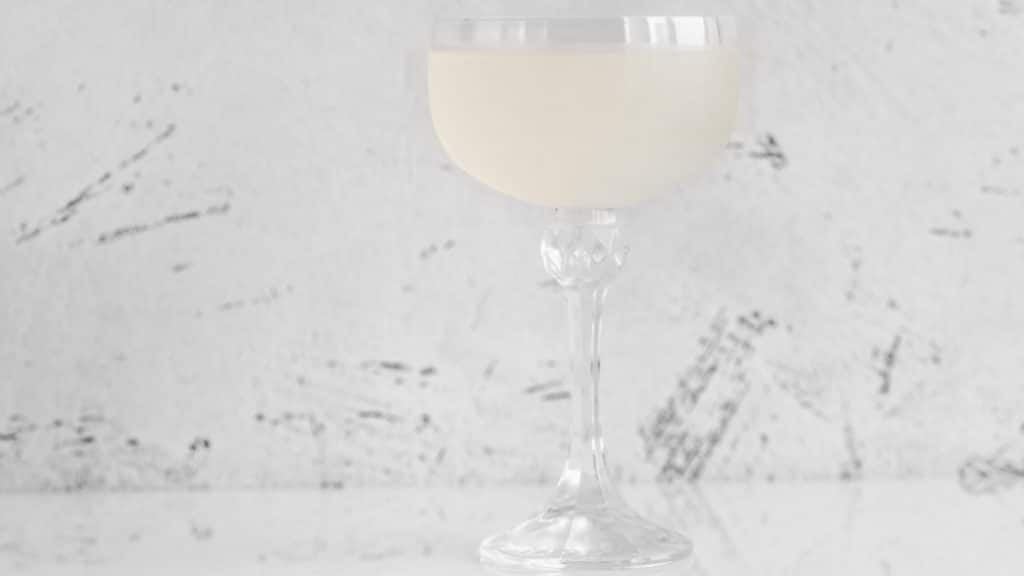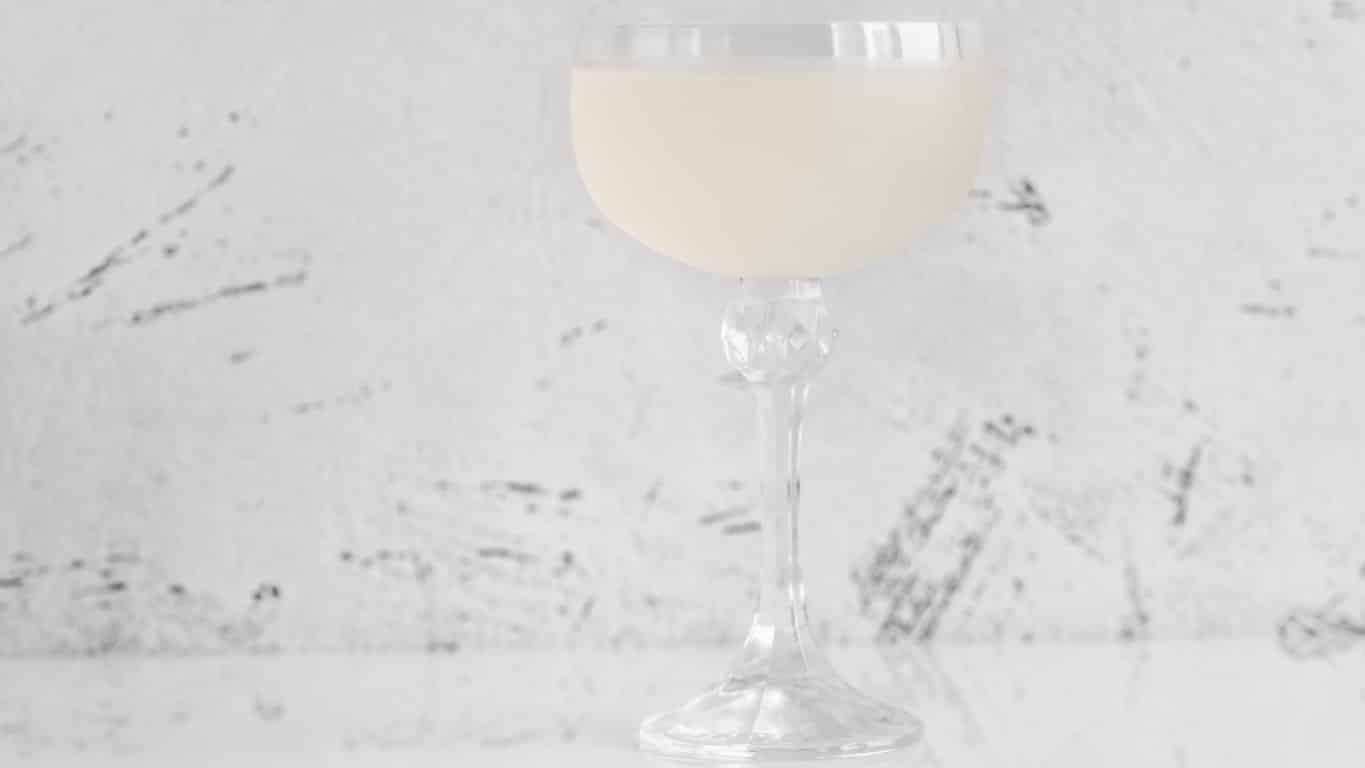 The White Lady is said to have been invented in 1919 by a famous bartender working at London's Ciro Club. Named for its delicate composition and lovely white color, the White Lady has been a popular drink ever since. Significantly, the White Lady is a mix of gin, orange liqueur, lime juice, and a fresh egg white. The ingredients are shaken to perfection and strained into a chilled cocktail glass; finally, the White Lady is garnished with a bright lemon twist that perfectly contrasts the white drink.
White Negroni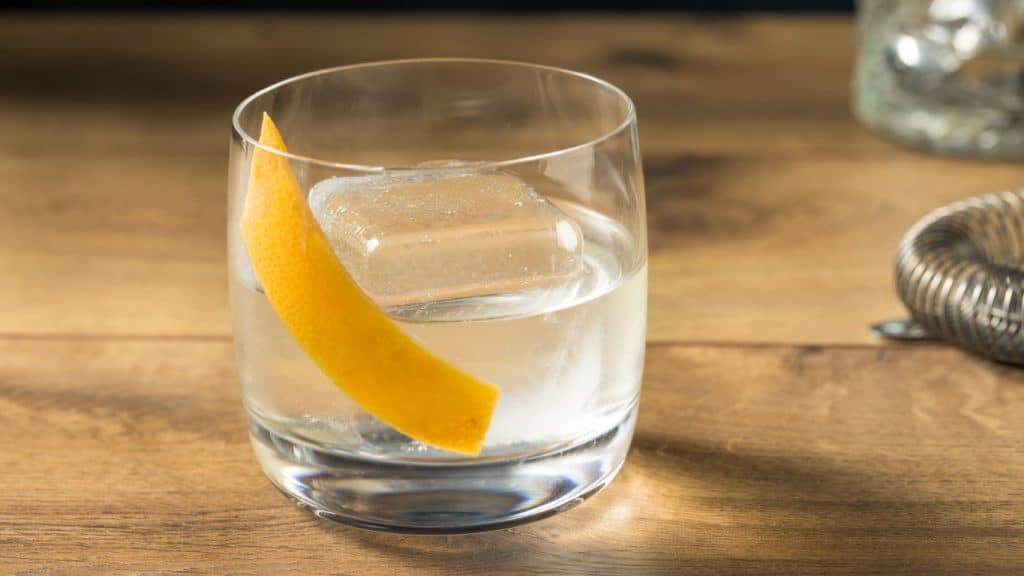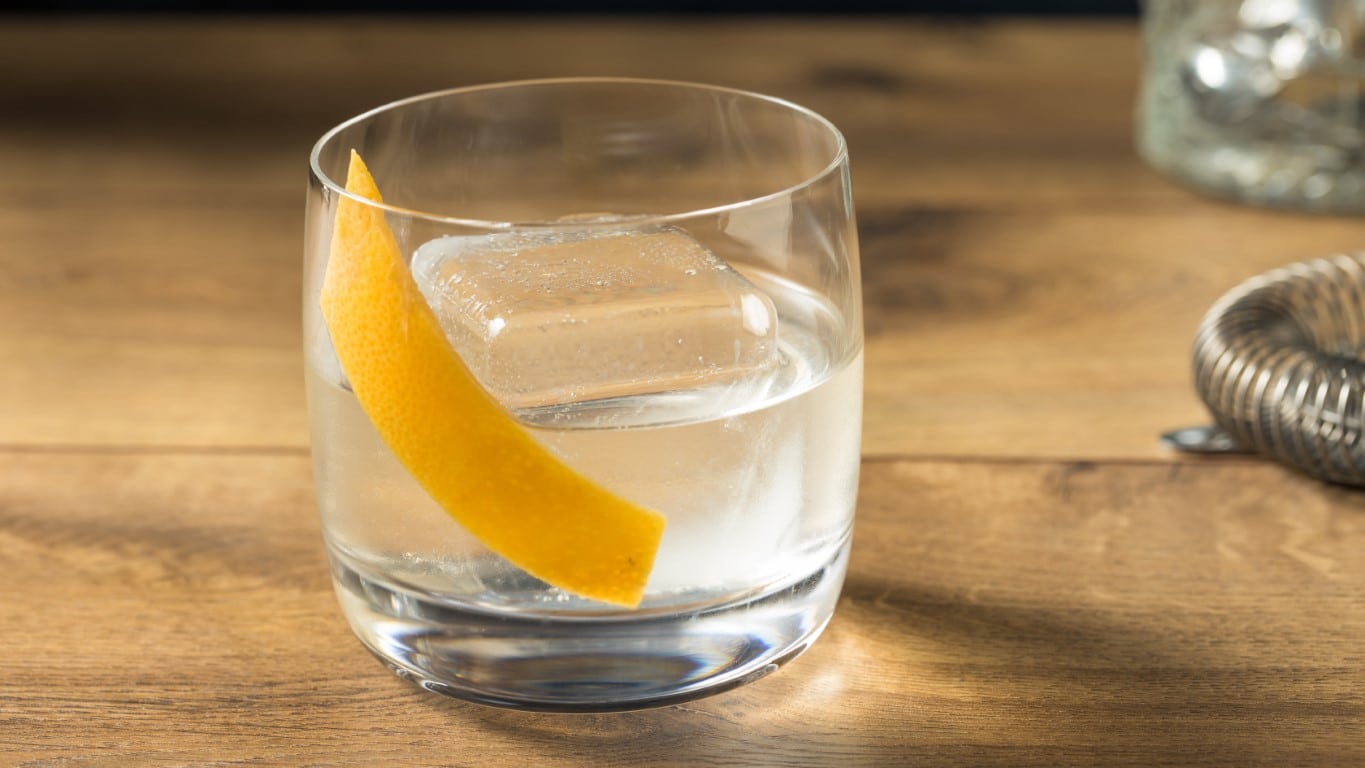 Created at a conference of mixologists in 2001, the White Negroni is a tasty take on the classic Negroni recipe. A top contender in a cocktail competition, the White Negroni is made with gin, Suze (a type of Swiss bitters), and Lillet Blanc. The mix is poured over ice in a rocks glass and garnished with a lemon twist.
White Russian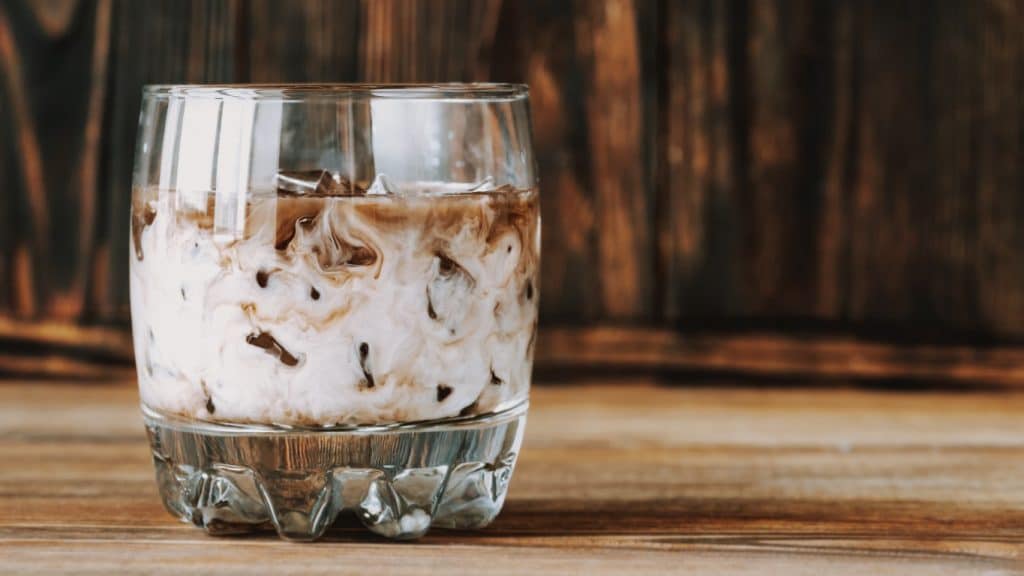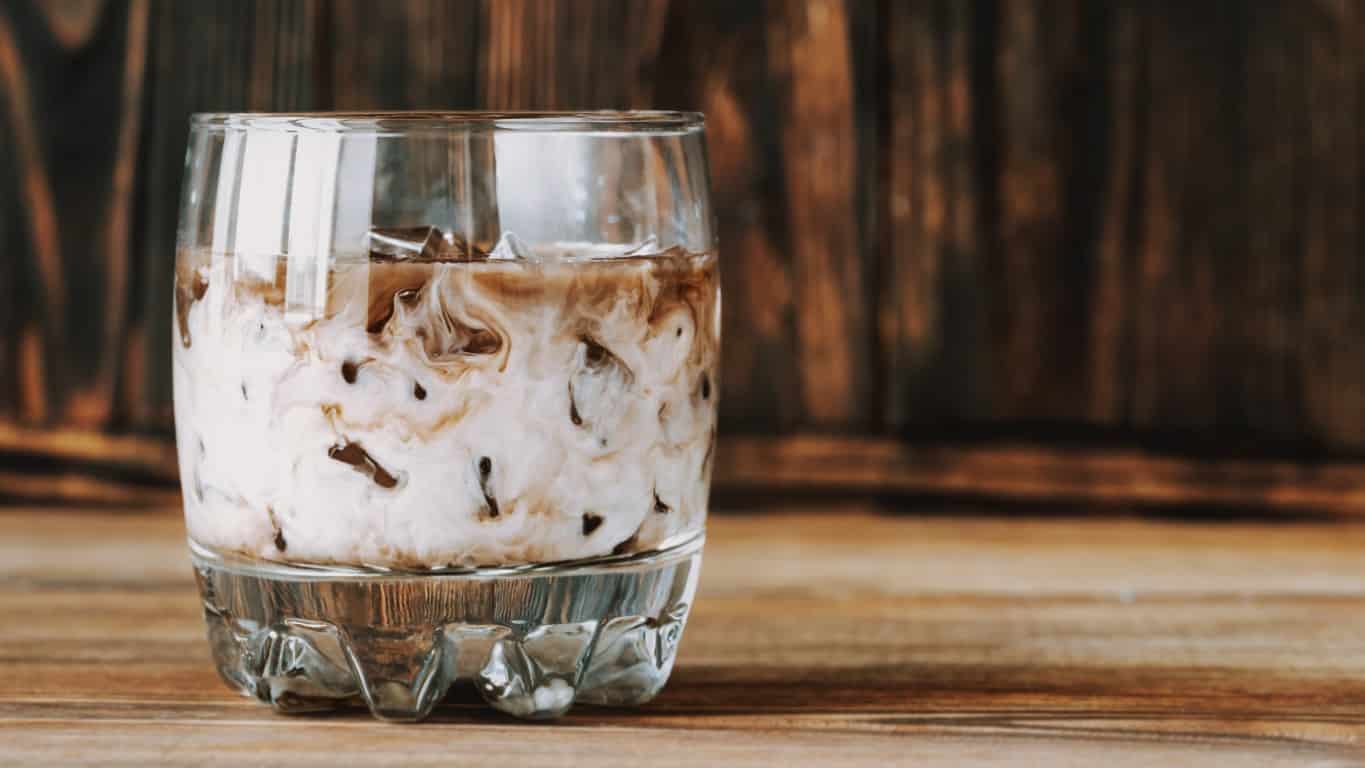 Created in 1949 by a bartender in Brussels, the White Russian is considered the sister cocktail to the famed Black Russian. Whereas the Black Russian is a stiff mix of coffee-flavored liqueur and vodka, the White Russian adds cream to the mixture. The result is a creamy and decadent cocktail that makes the perfect dessert drink. Furthermore, the cream dilutes the alcohol content of the Black Russian. Both Russians are mixed over ice in a rocks glass.
Winter Collins
The Winter Collins is a dynamic seasonal twist on the classic Tom Collins. Though not much is known about the origins of this festive cocktail, one thing is for sure: this is the perfect drink to add to your holiday menu. While a classic Tom Collins combines gin, simple syrup, lemon juice, and soda, a Winter Collins substitutes cinnamon syrup for the simple syrup and coconut water for the soda. To really spice up the Winter Collins, which is served over ice in a collins glass, the drink gets a coconut crusted rim and a pear garnish.
Witch Hunt
The Witch Hunt is perfect for sipping during your witching hour; you know, between dinner and bed. The Witch Hunt has mysterious origins, however, it's a strong cocktail that gets the job done. Of note, a Witch Hunt is a concoction of scotch, dry vermouth, and Strega (an herbal liqueur) over ice in a rocks glass. The end result is a boozy and light cocktail that's refreshing and easy to sip.
Wolf Bite
The Wolf Bite is a versatile cocktail that can be made both as a sipper and a shooter. A fun-themed drink typically made around Halloween, the Wolf Bite is sweet and easy to drink despite its fearsome name. Notably, a Wolf Bite is absinthe, melon liqueur, pineapple juice, lemon-lime soda, and a splash of grenadine. The ingredients are shaken and poured over ice in a highball or strained into a shot glass depending on your preference.
Wolfram
Invented in 1990 at London's Savoy Hotel by none other than Joe Gilmore, the famed mixologist referenced so frequently in these lists, the Wolfram is a tasty blend. The drink was developed in support of a local election candidate with the last name Wolff. The Wolfram is a sophisticated cocktail, similar to the Vesper Martini, made from vodka, dry vermouth, gin, and lemon juice. The ingredients are shaken in ice and strained into a chilled martini glass. Finally, the Wolfram is garnished with a cherry.
Woo Woo
The Woo Woo is another drink that can swing two ways; it can either be prepared as a sip-worthy cocktail or a shooter. A simple yet tasty mix of vodka, peach schnapps, and cranberry juice, the Woo Woo is sweet and goes down easily. Don't be fooled by its sweet flavor, though, because this drink is high in alcohol content. If sipping your Woo Woo, it's served over ice in a highball but if your shooting it, it's shaken and strained into a shot glass.
The Final Letter
Which of these wonderful W drinks will you mix up at your next dinner party? With many great recipes to choose from, anyone makes a good choice. Liven up your next gathering or movie night with one of the tasty W cocktails reviewed herein!
---
Recent Recipes