All About Drinks & Cocktails That Start With The Letter K
The K list of cocktails are a sweet batch of fruity concoctions that are perfect for sipping al fresco or making pitcher-fulls for a crowd. A few international favorites make an appearance on this diverse list too. One thing's for sure, if you're looking for something new and unusual, the K list of cocktails is a great starting point.
Kalimotxo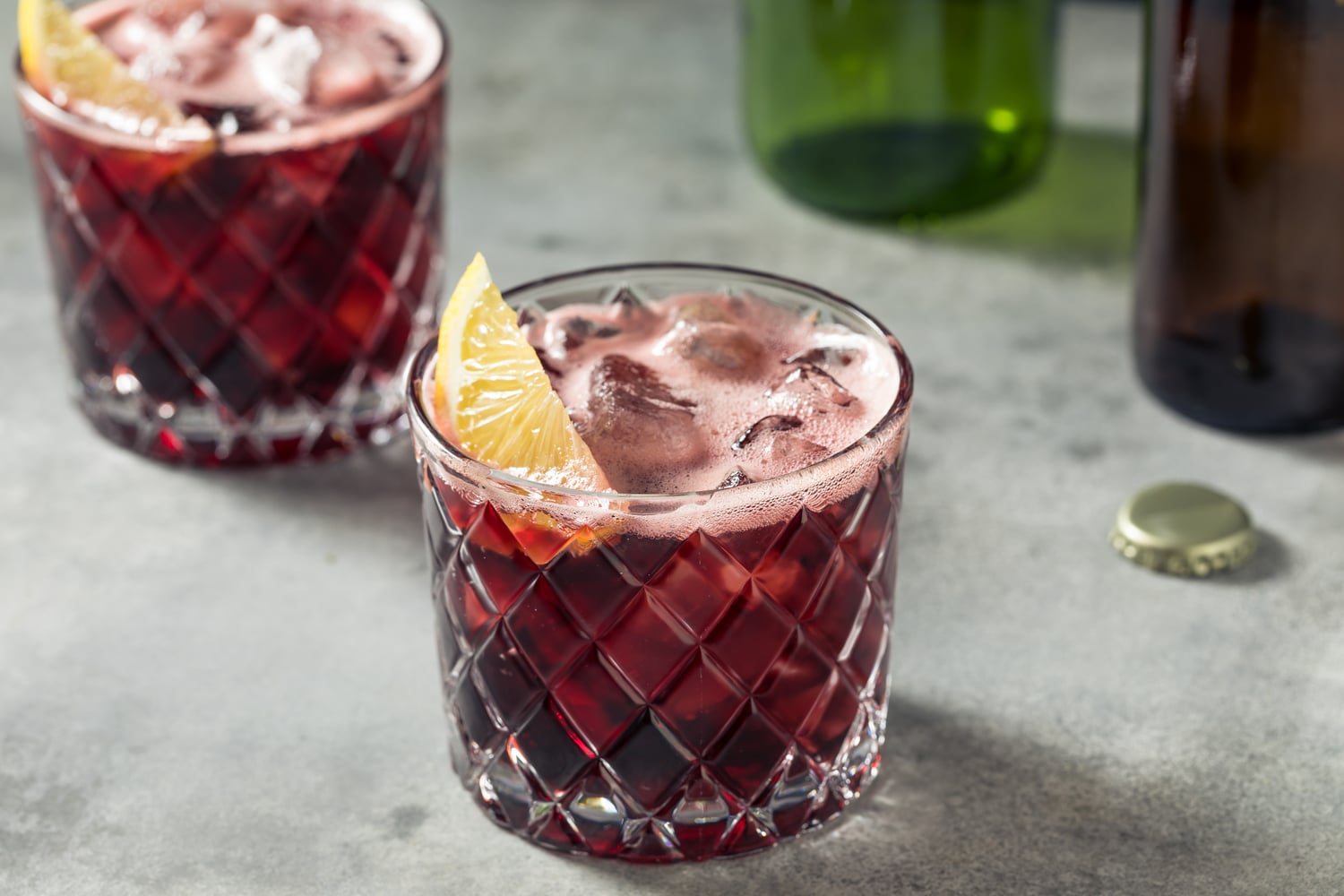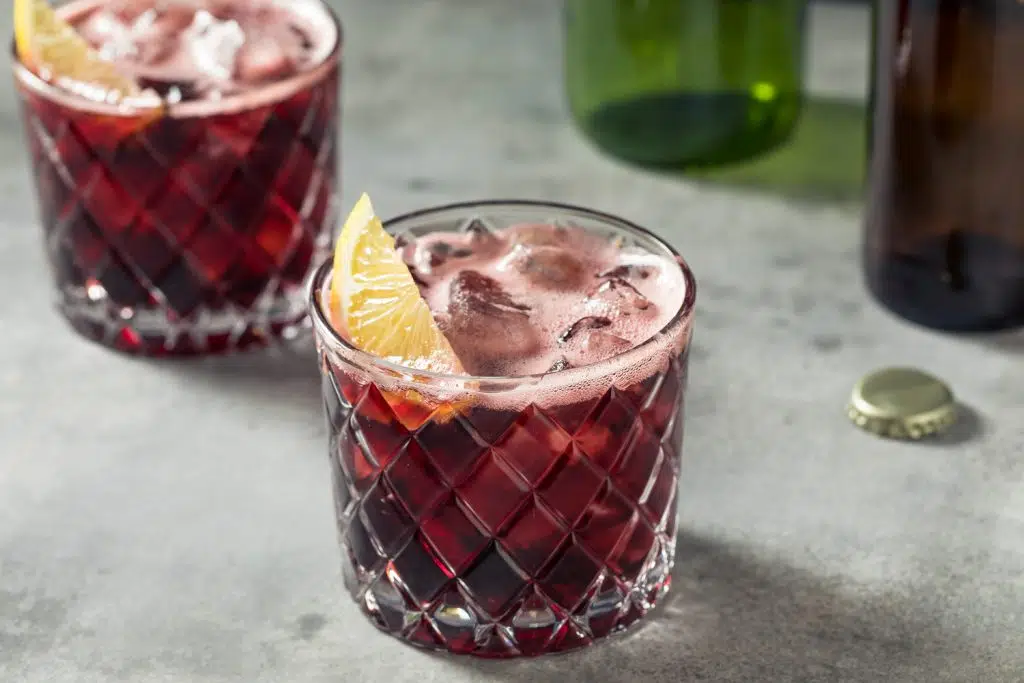 Sometime in the early 20s in Spain, the Kalimotxo cocktail was born, however, it wasn't until the 70s that the drink became popular. The Kalimotxo is a spinoff of a Spritzer. While a Spritzer adds a splash of club soda to a glass of white wine, the Kalimotxo adds cola to a red wine. However, in the Kalimotxo, wine and cola are poured in equal parts. It's customary to pour a Kalimotxo into a highball over ice with a fresh lemon squeeze and an orange slice. 
Kamikaze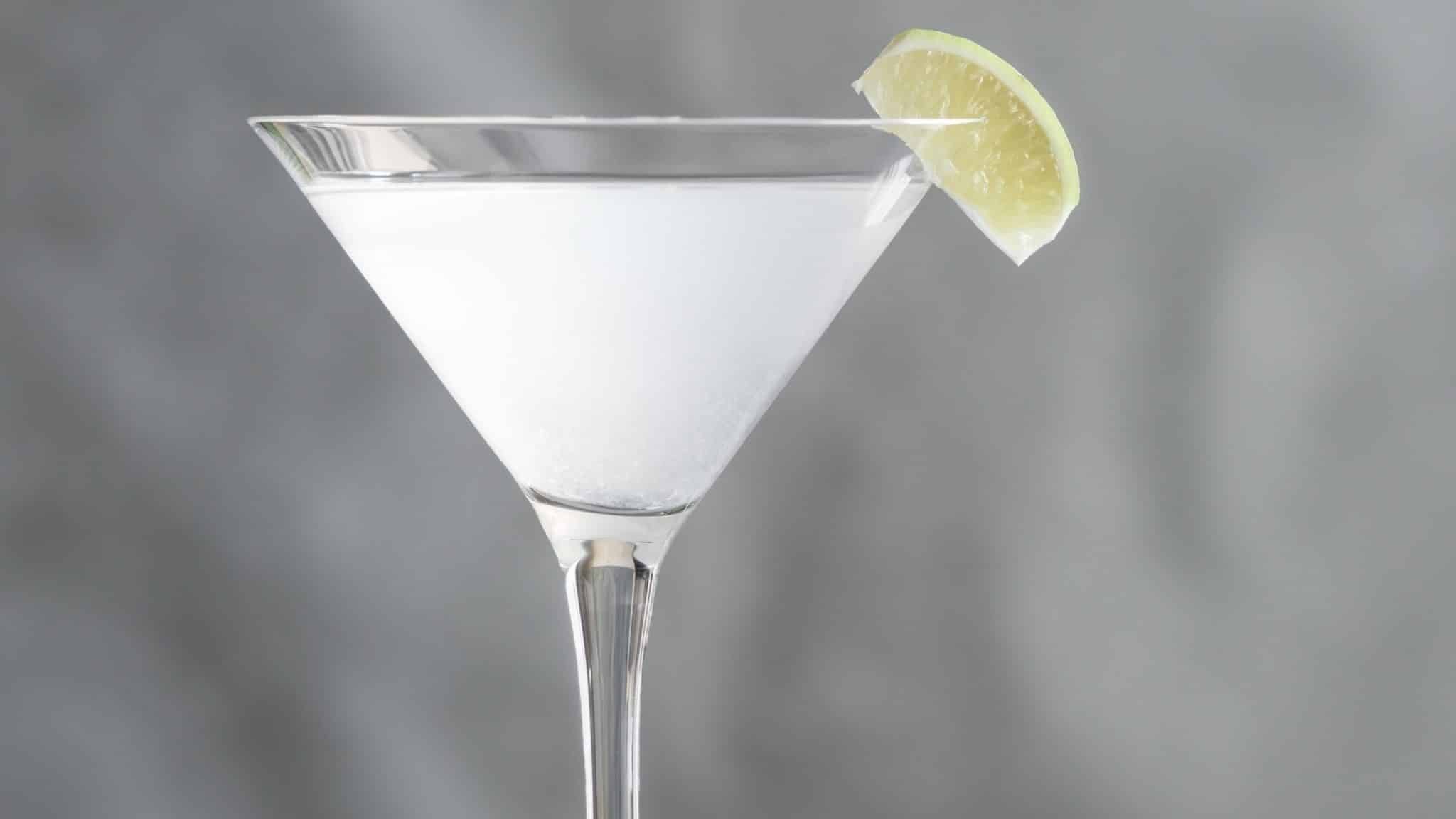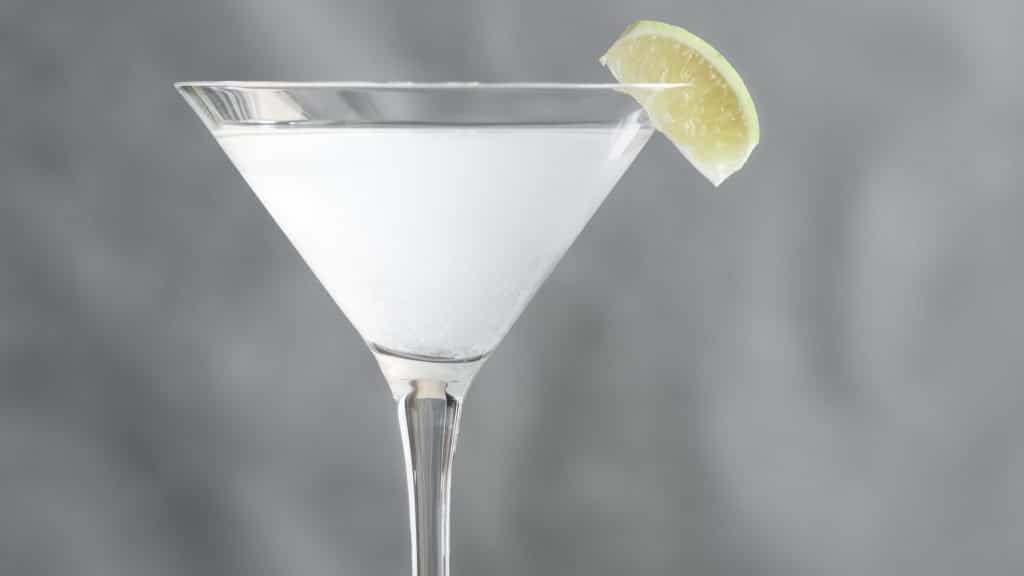 The Kamikaze is a cocktail that originated sometime following World War II and the US's occupation of Japan. The word Kamikaze means "divine wind" in Japanese. This cocktail is versatile in that it can just as easily be served on the rocks as it can be straight-up or as a shot. The Kamikaze is a sour vodka drink akin to a Margarita. The Kamikaze mixes vodka, orange liqueur such as Triple Sec, and lime juice in three equal parts. The ingredients can be shaken and strained into a chilled martini glass, shot glass, or over rocks in a lowball. Lastly, the Kamikaze should be garnished with a lime unless you're pouring a shot. 
Karsk
Karsk is a Norwegian coffee drink of high-octane proportions. Originating sometime in the 1800s, this incredibly strong drink is not for the faint of heart. Beware that Karsk sneaks up on you, so one cocktail goes a long way. Of note, Karsk is simply freshly brewed hot coffee with a shot of moonshine (or vodka if you don't have moonshine) and a lump of sugar to sweeten it up a bit. Karsk can be served in a footed mug; it makes a perfect after-dinner drink. 
Kensington Court Special
This cocktail was specially developed in the UK in honor of a Welsh politician. A veteran bartender at the Savoy Hotel concocted the Kensington Court Special for easy sipping. The Kensington Court Special is a light and fruity Martini that goes down easily. The Kensington Court Special is made with vodka, apricot liqueur, as well as passion fruit, orange, and lime juices. The ingredients are cold-shaken and strained into a chilled martini glass. Lastly, this delightful cocktail is garnished with a cherry. A tasty variation of this cocktail allows papaya or mango juices to be substituted for the passion fruit juice. 
Kentucky Tea
The Kentucky Tea is a spinoff of the Mojito. Though little is known about this cocktail's origins, what is known is that it's a relatively new drink. Notably, Kentucky Tea is slightly sweet and highly refreshing. It's made with bourbon, lemon juice, and a lemon-mint-eucalyptus-infused tea. This drink is mixed over ice in a highball and then garnished with fresh mint leaves. The subtle sweetness of the honey coupled with the refreshing tea blend is out of this world. 
Key Lime Martini
This sweet and tasty martini is the penultimate summertime drink. The flavor profile of the Key Lime Martini conjures notes of an actual Key Lime Pie. The Key Lime Martini is made with vanilla vodka, Key Lime juice (regular lime juice will do if you can't get your hands on Key Lime juice), coconut cream, and pineapple juice. The ingredients are shaken in ice and strained into a chilled martini glass. The creme de la creme of the Key Lime Martini is a graham cracker-crusted rim. 
Kilimanjaro
Just like the mountain for which this cocktail is named is situated in Tanzania, Africa, the main ingredient of this drink is an African import. The Kilimanjaro is a creamy, fruity cocktail that's made with Amarula. Amarula is a fruity cream liqueur made from marula, a wild African fruit. To mix a Kilimanjaro, you simply blend Amarula, vodka, orange liqueur, and orange juice over ice in a highball and garnish it with an orange slice. This sweet and creamy drink is the perfect dessert drink. 
Kir
Although there's plenty of lore surrounding the story of how Kir became a popular drink in the states, one thing is certain: the development of this cocktail is attributed to Felix Kir, a 20th century French mayor. A Kir is a sweet wine beverage with simple components. A Kir merely combines a dry white wine with a small portion of creme de cassis. Creme de cassis is a sweet and fruity liqueur with floral undertones. The ingredients of the Kir are swirled in a wine glass and sipped to your heart's content. 
Kir Royale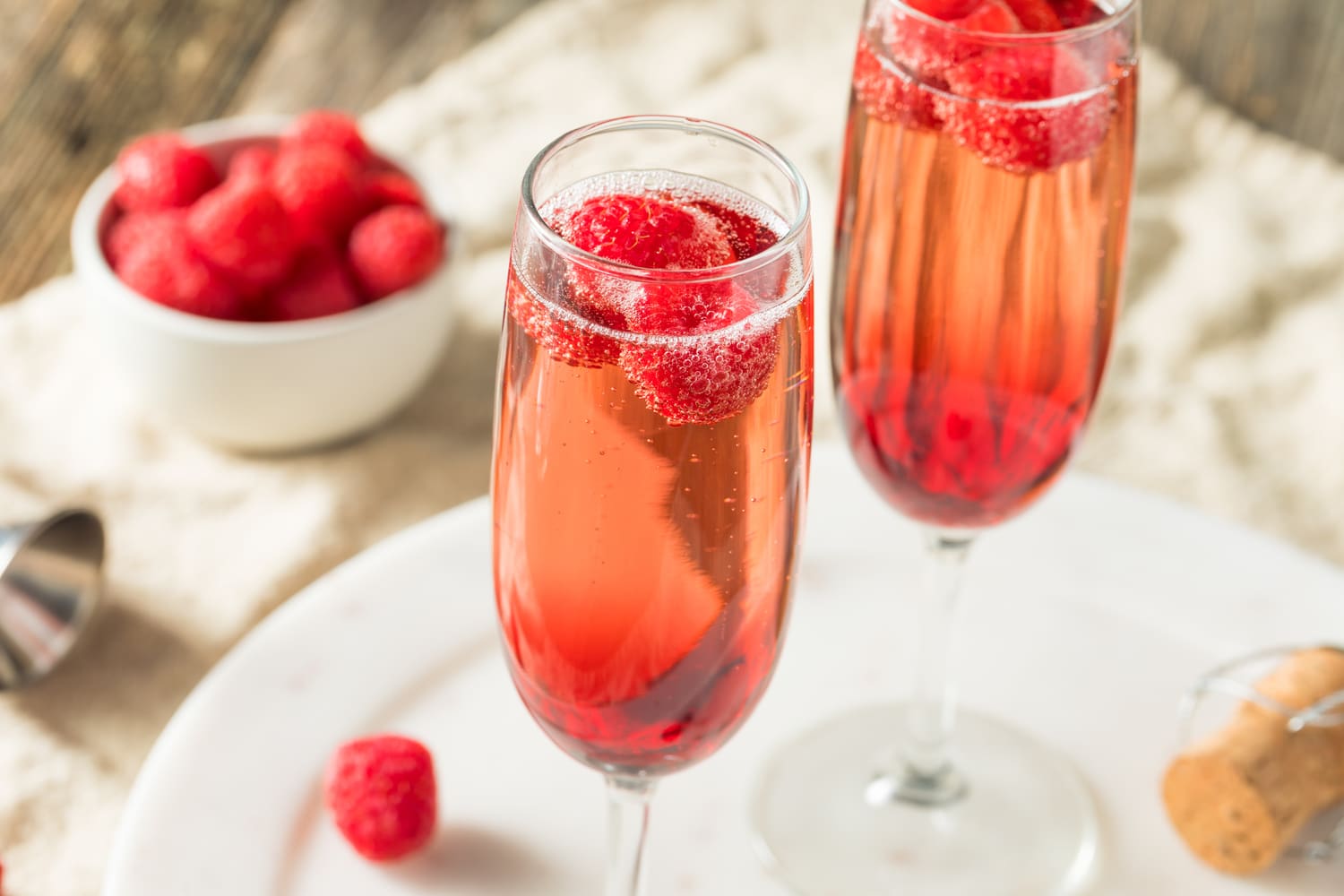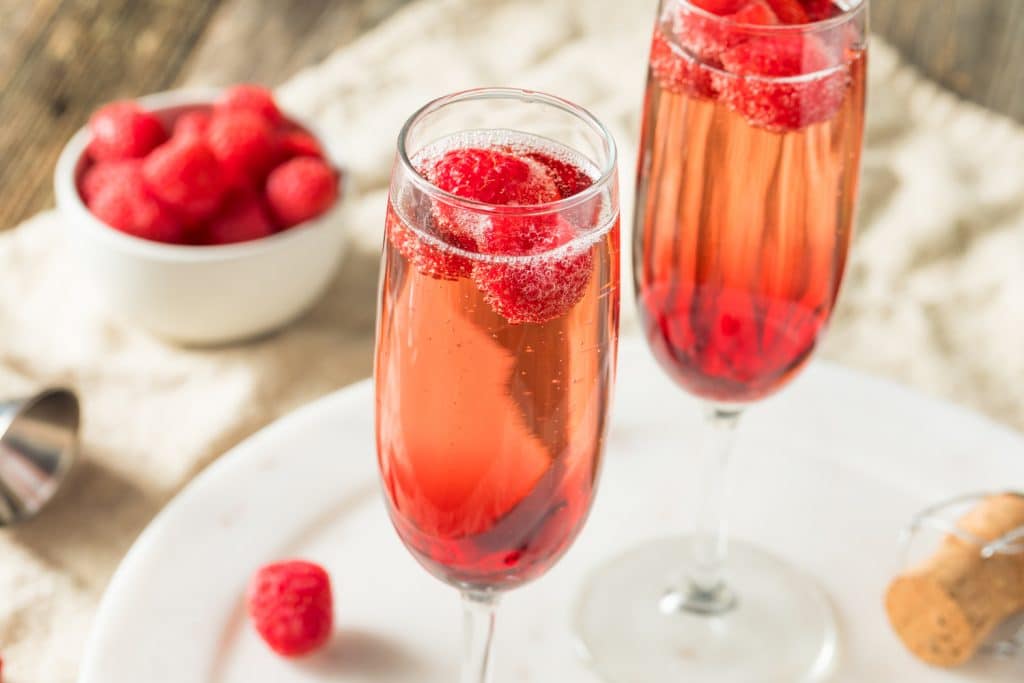 A popular spinoff of the standard Kir cocktail, the Kir Royale simply substitutes champagne for the dry white wine. The creme de cassis, as with the standard Kir, is added to the champagne in a champagne flute and garnished with fresh raspberries. The bubbles from the champagne add a little something special to an already amazing beverage. The Kir Royale is a wonderful drink for toasting in celebration, at brunch, or holiday parties. 
Knickerbocker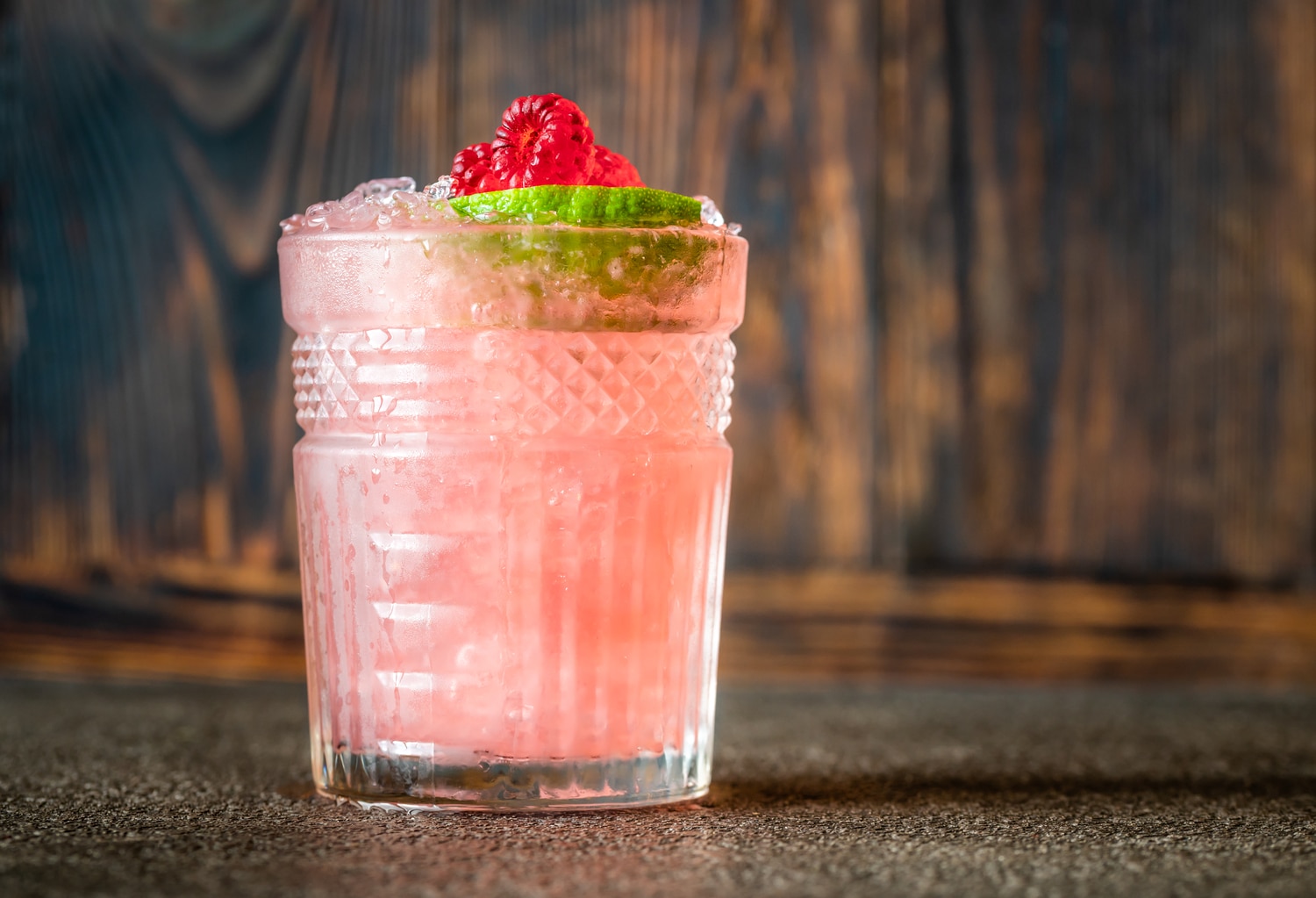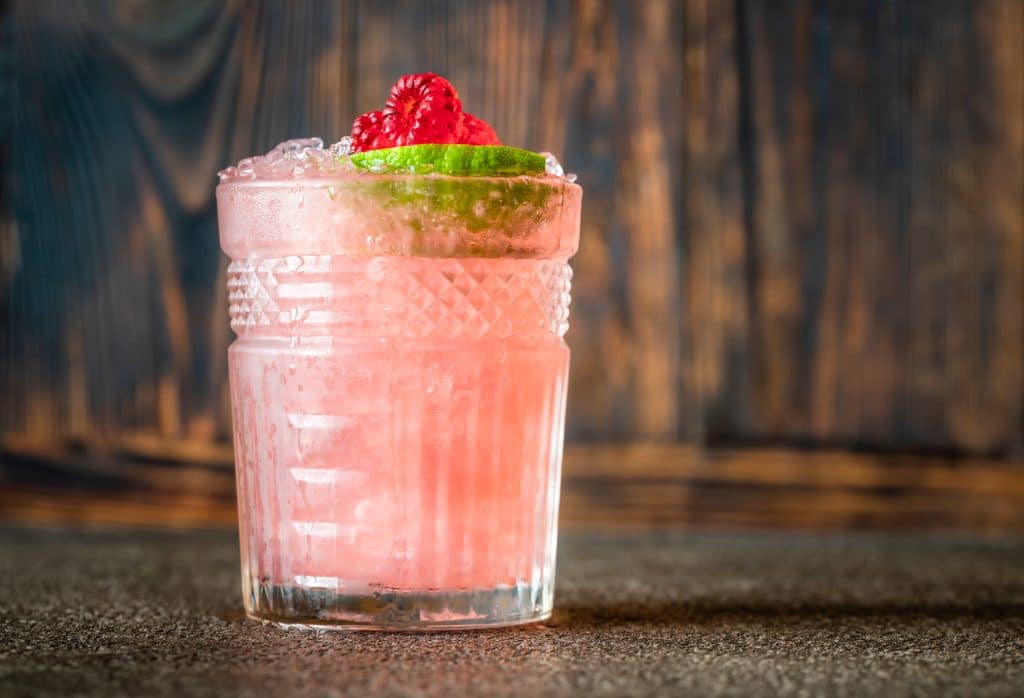 Nothing is more New York than the Knickerbocker mixed drink. Dating back as far as the 1800s, the Knickerbocker is named after the Dutch settlers who were nicknamed Knickerbockers because of their habit for wearing their knickers rolled up. Nevertheless, a Knickerbocker is made of rum, Curacao, fresh lemon and lime juices, and raspberry syrup. These components are mixed over ice in a lowball then garnished with fresh raspberries and a lime squeeze. The result is a sweet, fruity punch-style cocktail that's to die for!
Kremlin Colonel
The Kremlin Colonel is an American concoction likely named for the Kremlin as a result of vodka being the drink's main ingredient. A Kremlin Colonel is a variation of a Mojito. Whereas the Mojito's main ingredient is white rum, the Kremlin Colonel calls for vodka. Otherwise, the two drinks are identical. In the case of the Kremlin Colonel, the vodka is mixed with lime juice, simple syrup, and mint leaves just as the rum is in the Mojito. A Kremlin Colonel is made in a collins glass and garnished with a fresh wedge of lime. 
The Final Letter
Which of these fine K cocktails will you add to the menu for your next dinner party? With a fine selection of celebratory cocktails, wine concoctions, dessert beverages, and easy-to-drink punches, there's no wrong answer.
---
Recent Recipes