Easy Peruvian Salsa Huancaina
Salsa Huancaina is a comforting sauce first developed in the Huancayo region of Peru. At the base of this sauce is aji amarillo chili peppers. These reddish-orange hot peppers turn yellow as they cook. This gives the sauce a distinctive bright hue.
Another important ingredient is queso fresco white cheese. This is a Latin-American cheese traditionally made from raw cow milk or a combination of cow and goat milk. The flavor is fresh, mild, and salty.
The unique thick texture in this sauce comes from the addition of saltine crackers. It thickens the mixture without having to add some form of starch.
This is an unusual but tasty sauce. The lore behind the invention of salsa Huancaina dates back to a time when the high altitude Ferrocarril Central Andino railroad line was being constructed from Lima to Huancayo in the Andes mountain range. A woman from Huancayo came up with the recipe, which she served to the railroad workers. It was instantly popular and is now a Peruvian staple.
This spicy cheese sauce is most often served over cold potatoes with hard-boiled eggs. You will also have this sauce served over creamy rice with chicken, pasta, fried yucca, or tortilla chips. You could use this spicy salsa on almost anything that calls for cheese sauce. This is a very versatile condiment.
The traditional recipe for salsa Huancaina is very simple with only 6 ingredients. And, it is really good just as is. I have embellished it a little bit with the addition of onions and garlic to amp up the flavors. I think you will like this version.
What Makes This Recipe Interesting?
I love the simplicity and versatility of this sauce. It takes very little time to make and it can be served either warm or cold over potatoes, corn on the cob, pasta, chicken and rice, corn chips, or whatever you want.
This salsa also makes for a great dipping sauce for vegetables, chips, and fried cheese sticks known as tequeños. This is a great party condiment.
The thick texture of salsa Huancaína is achieved by blending in basic grocery store saltine crackers. Who doesn't like saltine crackers?
Salsa Huancaina is a very rich sauce. That is one of the best things about it because it is a true comfort food. It is perfect for refueling after a workout or for filling up on a chilly winter day.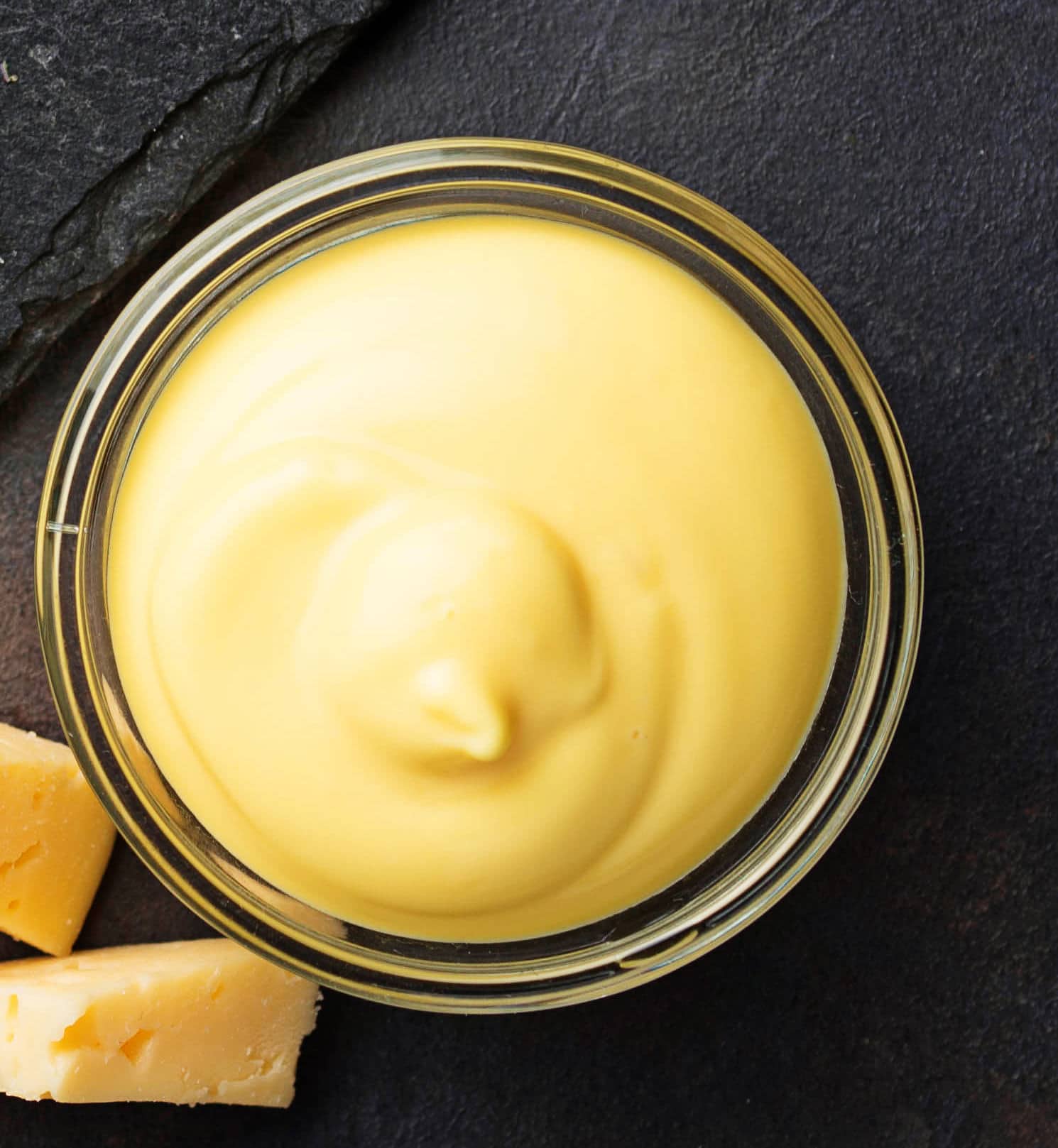 Ingredients
3 to 4

yellow aji amarillo chili peppers or 1/2 cup jarred aji amarillo paste

4

tablespoons

canola or avocado oil

1/2

cup

chopped onion

2

cloves

garlic

pressed or finely minced

3/4

cup

evaporated milk

2

cups

white queso fresco cheese

4

saltine crackers

Sea salt to taste

Freshly ground pepper to taste
Instructions
Remove and discard the seeds and white veins from the chili peppers. Chop the peppers into 1-inch pieces.

In a skillet over medium-high heat, warm the oil. Add the peppers, onions, and garlic. Sauté until the onion has softened and the garlic is fragrant, approximately 4 minutes. Remove from the heat and set aside to cool.

Once cooled, place the chili mixture in a food processor or blender. Add the evaporated milk and blend well to combine.

Add the cheese and crackers and blend again until smooth. The sauce should be fairly thick. Add another saltine or two if too thin. If too thick, add a little milk.

Season the sauce with salt and pepper to taste.

Serve at room temperature with your favorite dishes or refrigerate until ready to use.
Nutrition
Calories:
113
kcal
|
Carbohydrates:
3
g
|
Protein:
4
g
|
Fat:
9
g
|
Saturated Fat:
3
g
|
Polyunsaturated Fat:
1
g
|
Monounsaturated Fat:
4
g
|
Trans Fat:
1
g
|
Cholesterol:
16
mg
|
Sodium:
155
mg
|
Potassium:
76
mg
|
Fiber:
1
g
|
Sugar:
2
g
|
Vitamin A:
174
IU
|
Vitamin C:
1
mg
|
Calcium:
137
mg
|
Iron:
1
mg
Success Tips
The first thing that is a must when handling fresh or dried chili peppers is to wear kitchen gloves and don't touch your face. The seeds are hot and I have made this mistake a couple of times.
You can adjust the level of heat in this sauce. If you want a mellower sauce, cut the chili pepper amount in half. If heat is what you prefer, add an extra pepper or two.
Be mindful of the consistency of the sauce when blending it. Don't be tempted to overwork it so that it becomes too stiff. You want the consistency to be thick yet pourable. Remember that you can adjust by adding more saltines or milk to get it just right.
Substitutions and Shortcuts
If you can't find fresh aji amarillo in the produce section of your market or Latin grocery store, look for frozen, dried, or jarred paste. If you are using the paste, substitute 1/2 cup in the recipe.
Using aji amarillo paste is definitely a shortcut in this recipe. There is no deseeding and chopping required. You can also leave out the onions and garlic, saving another step.
Queso fresco is a white cheese that is generally available. You can replace it in the recipe with farmer's cheese, cream cheese, or a mixture of feta and mozzarella cheese.
I don't always have a can of evaporated milk in my pantry. It just isn't something I use often. If you don't have evaporated milk, try using half and half. It is about the same consistency and is a little lighter in flavor.
Don't worry if you are gluten-free. There are some incredibly good gluten-free crackers available that you can use in place of wheat-based saltines. There is a GF brand of table crackers made in Italy that are widely available. They work perfectly.
---
Recent Recipes